Vicenterra is a relatively new star on the stage scene and its creator Vincent Plomb is a man who likes to think outside the box. Although he started his project in 2003, he did not get up until the end of 2010 when his first watch GTM-3 was ready to meet the world.
Now the other model is here called Vicenterra Tycho Brahe T2, which is a tribute to the Danish man who was both astronomer, astrologer and alchemist. To the story, he is actually born in modern Sweden but the part of Sweden he was born belonged to Denmark at that time.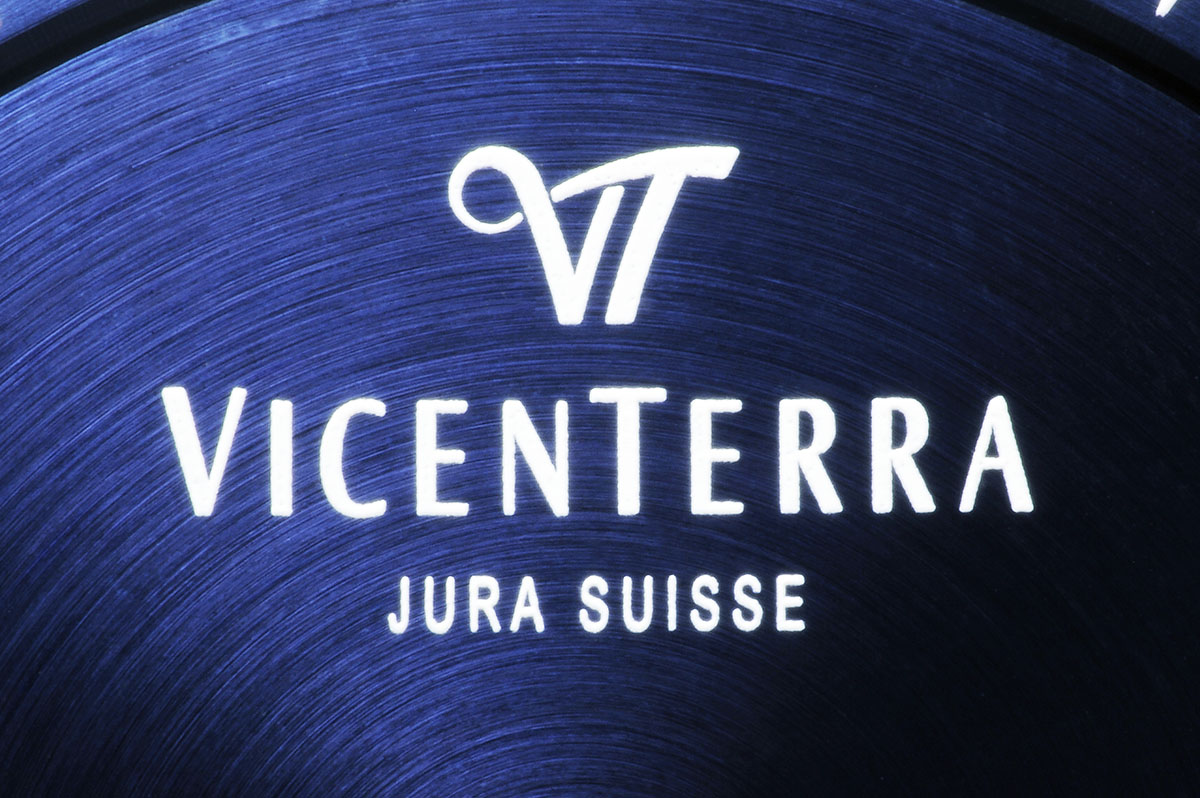 The watch comes in a wodden box that looks like a book.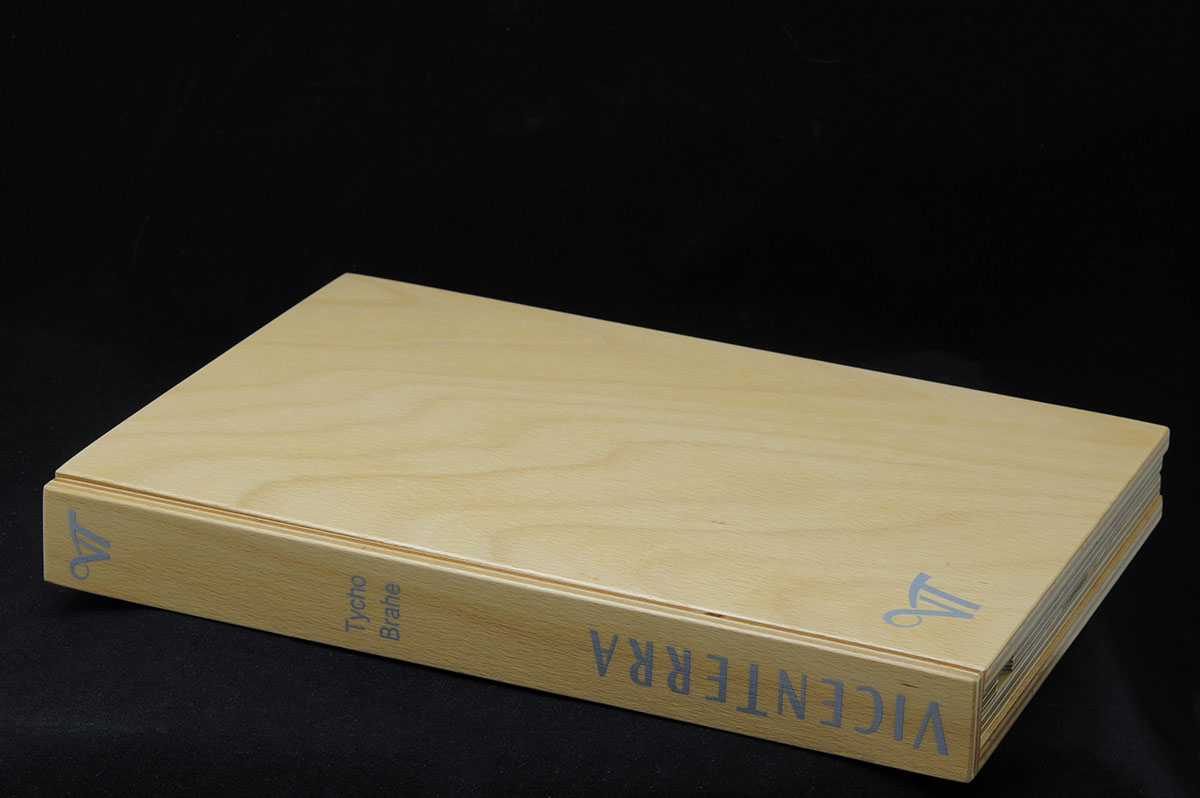 A great piece of work with a cloth, a bag, a USB stick with info about the watch and a warranty card.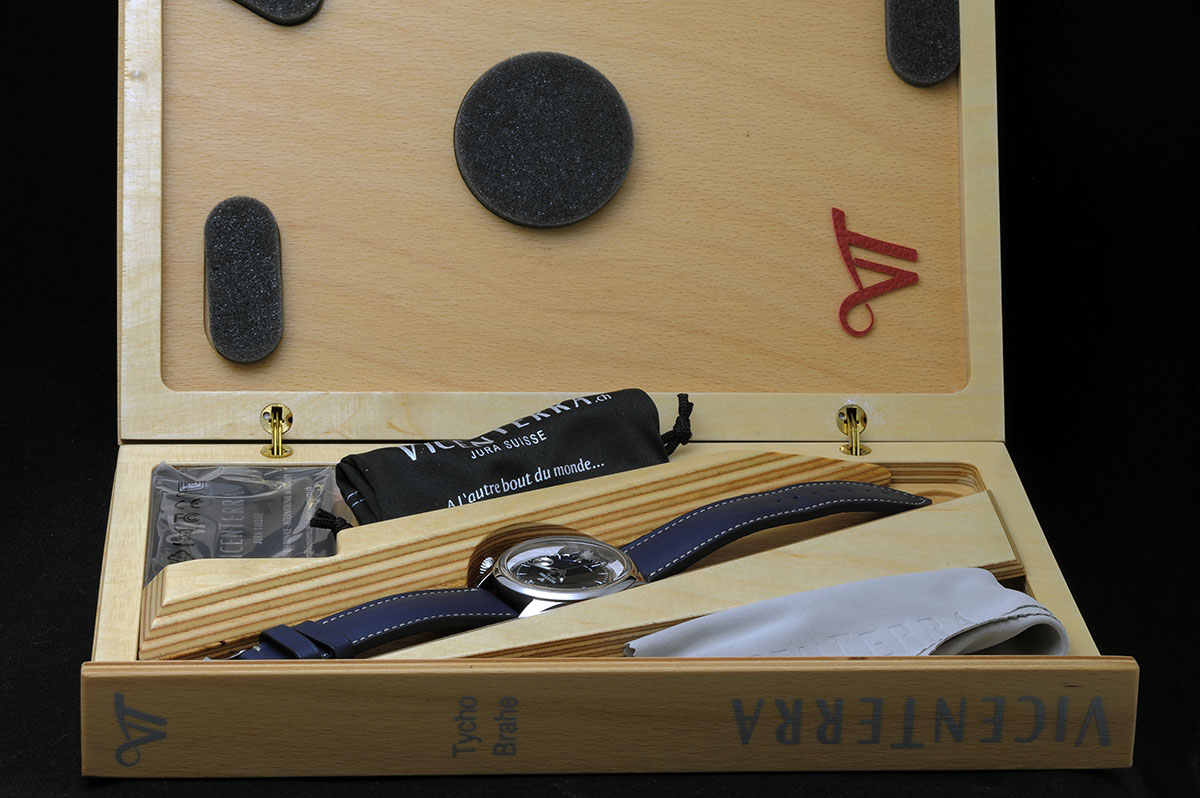 So lets take a closer look at it. The hands are really nice but the date should needs a magnifier.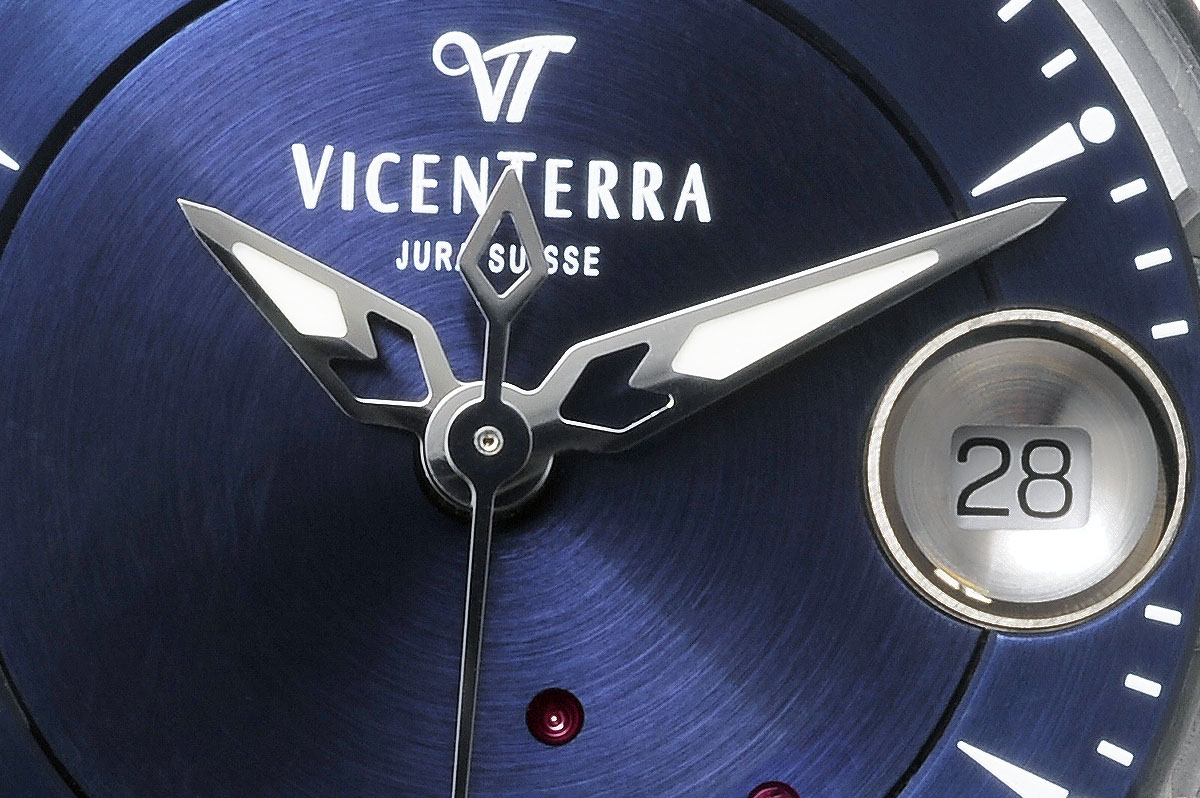 There is a crown at 2 o'clock position with the logo that IMHO is really hard to get a good grip when it's pulled out and a pusher at 4 o'clock position.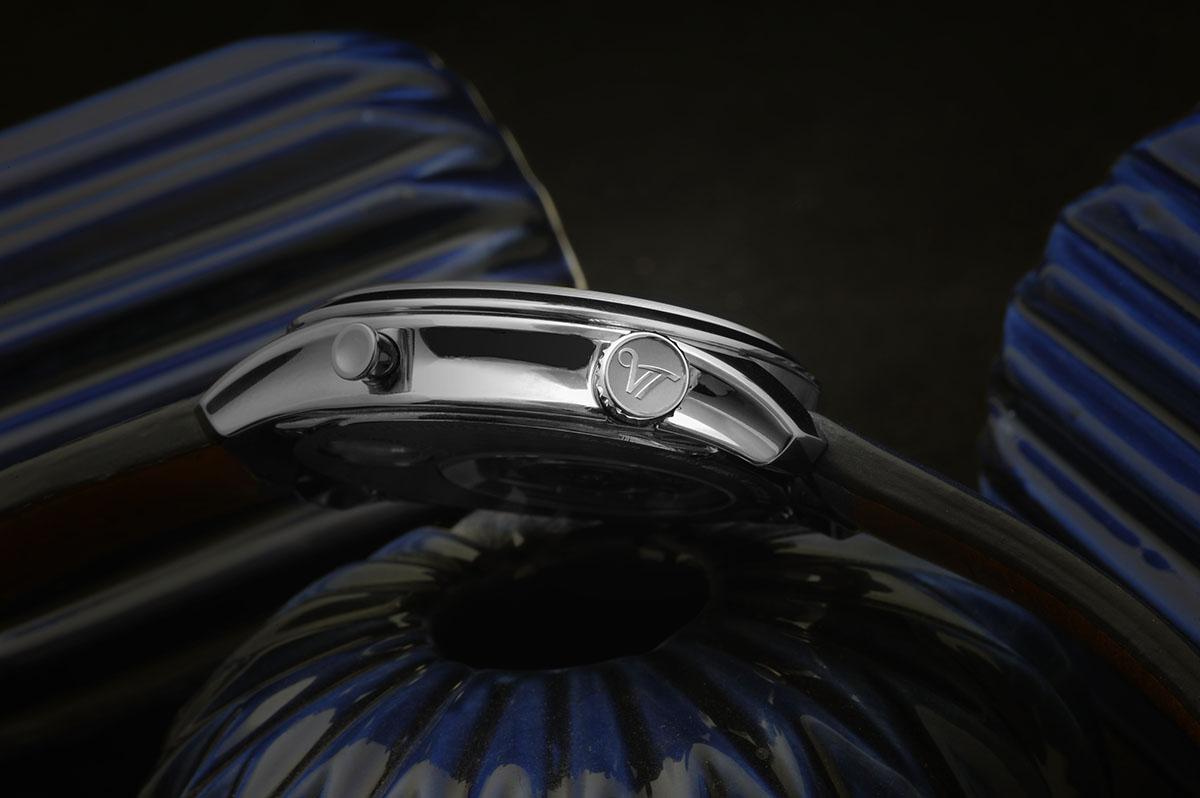 A 22mm blue calf leather with a clasp made of Titanium grade 5.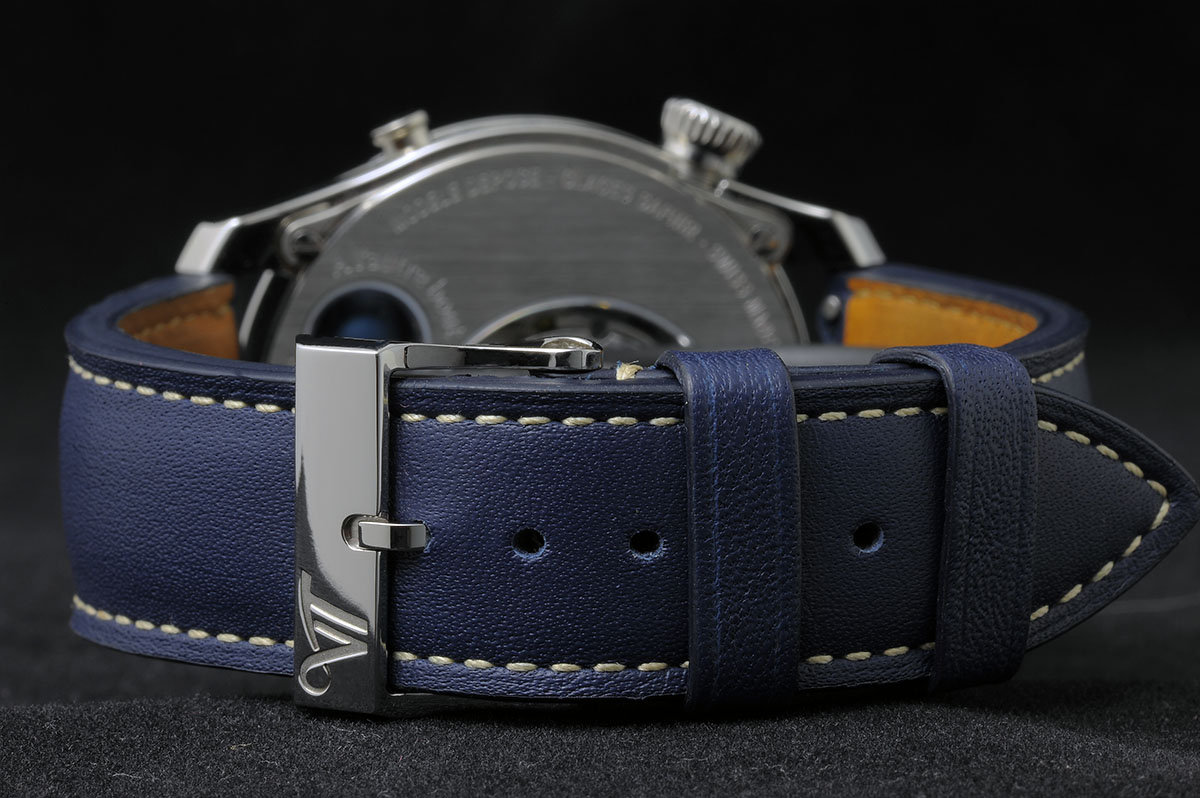 The backcase with double sapphire glases shows a nice decorated ETA 2892, 42 hours power reserve and a 6 jewels module added developed by Vicenterra and a Titanuim grade 5 backcase.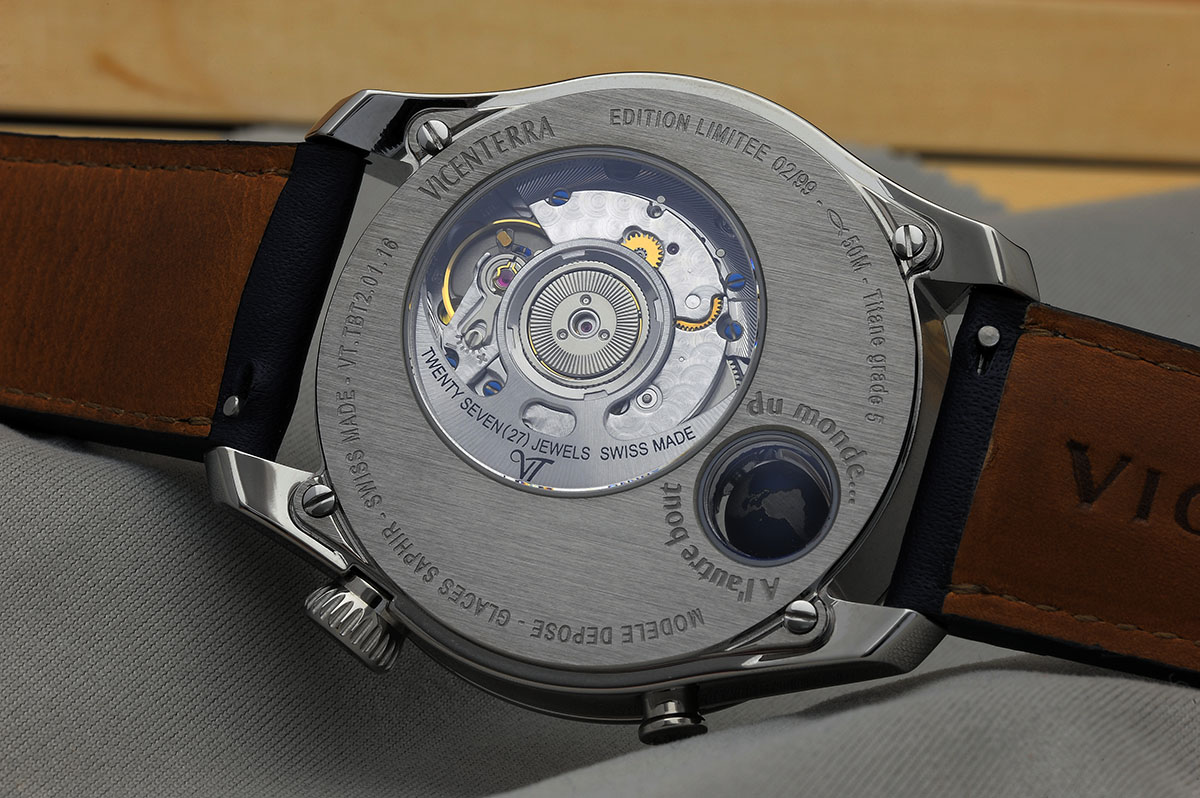 There is some nice bevels at the front.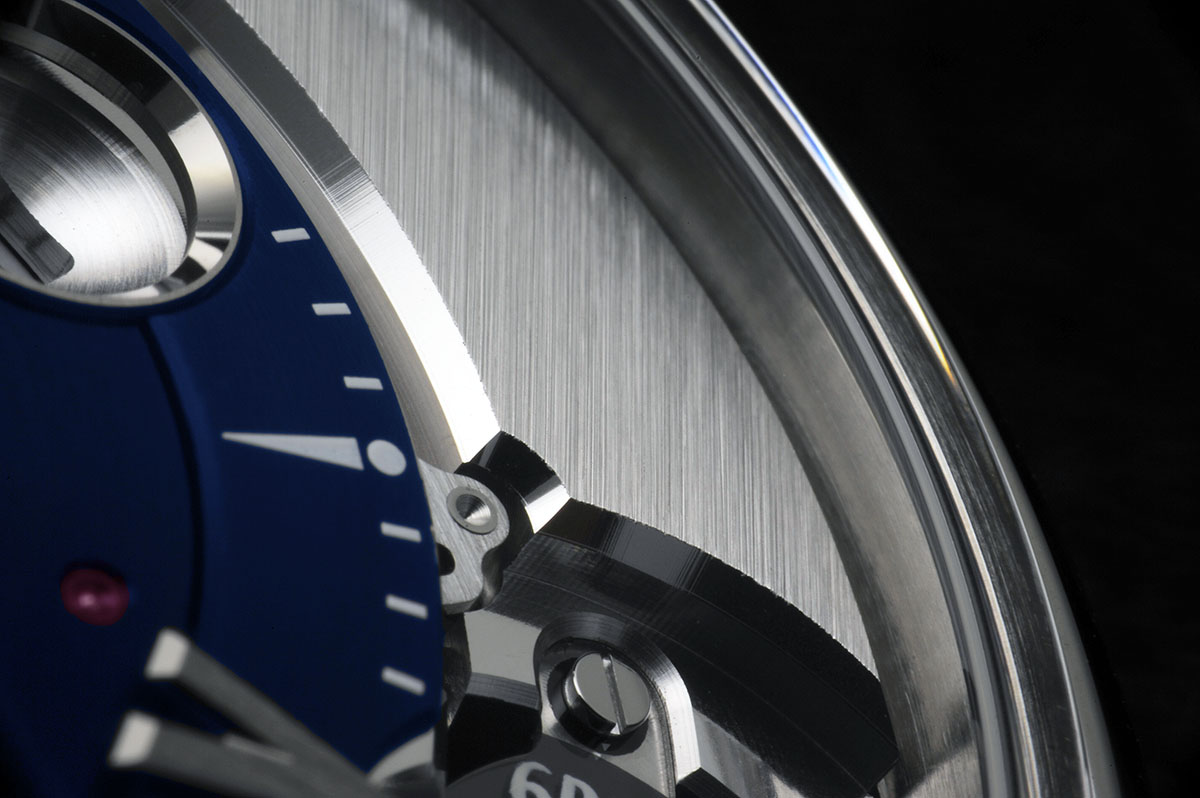 The really cool V in solid white gold at the 5 o'clock position is genius that is the pointer at the 7,5mm globe.
Below the globe there is seven hidden stars marked as a yellow X.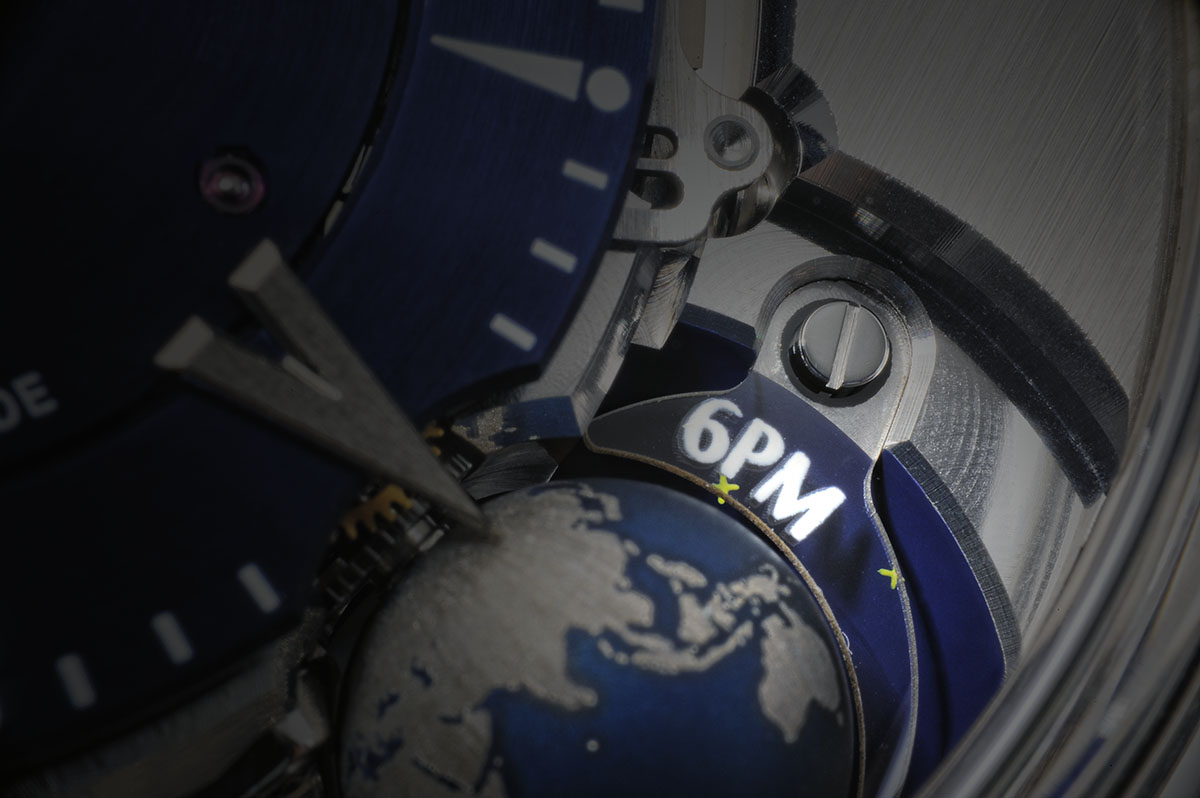 This globe feels like it floating and will give you a really good 3D feeling.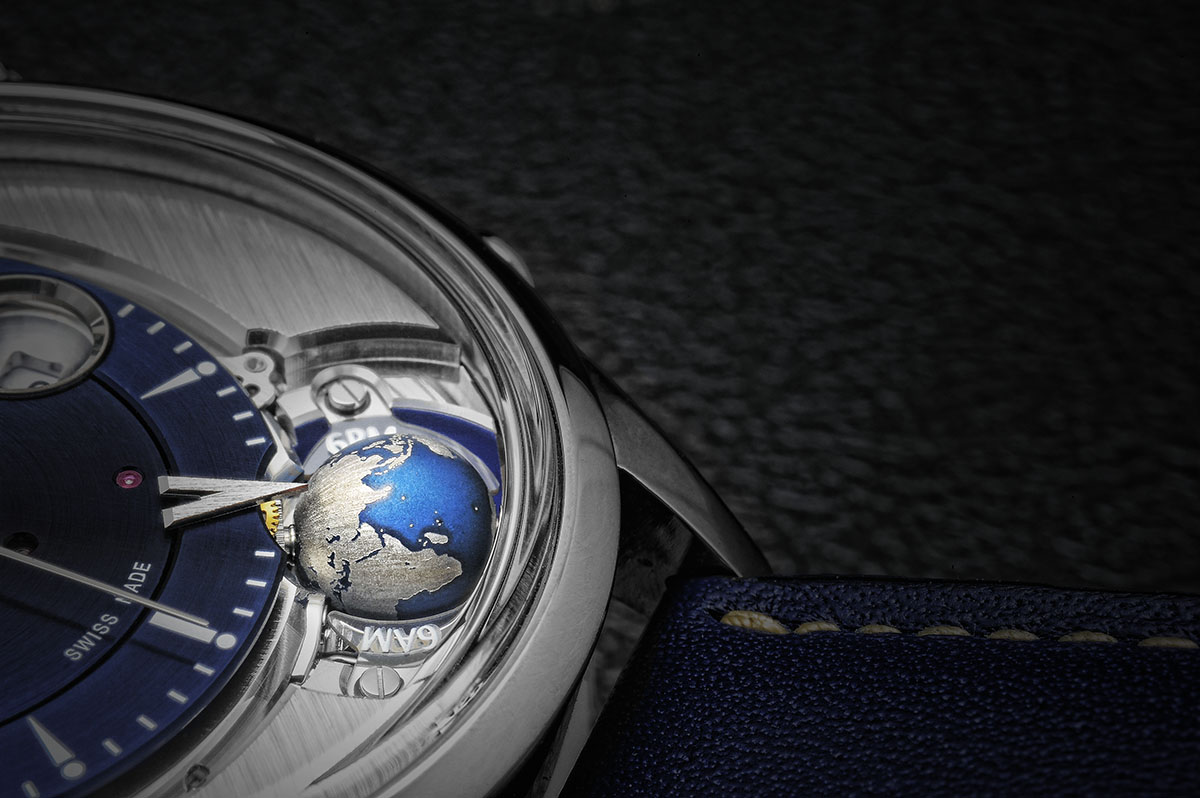 There is only Luminova at the hands.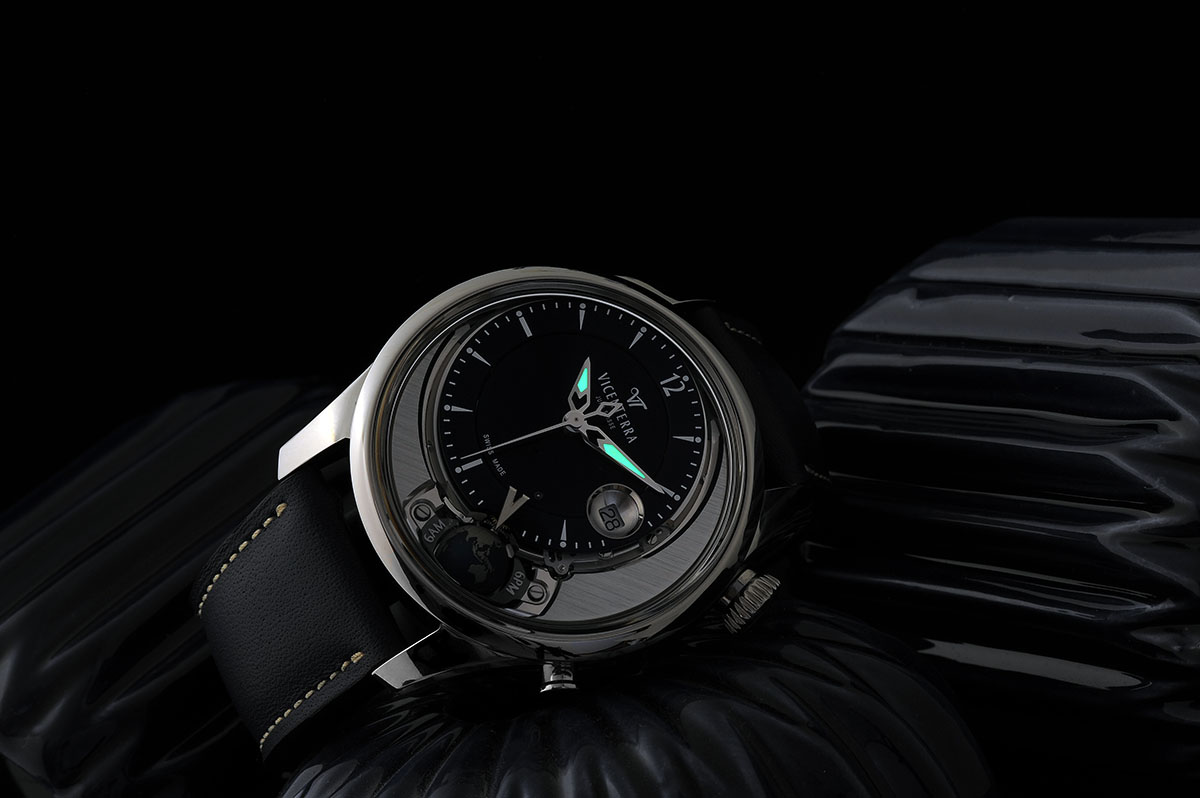 And here it is with the blue dial, 42,80mm x 11,70mm high polished titanuim case that is a feast for the eye.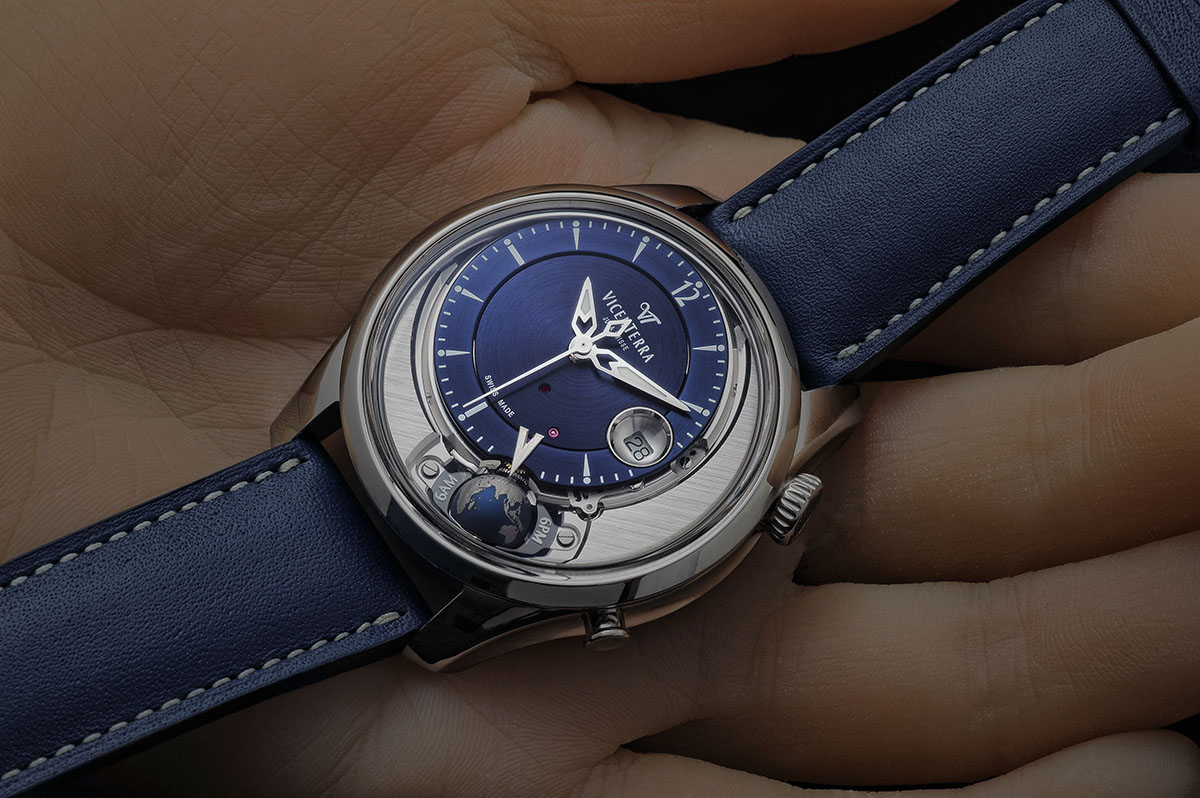 I'm a sucker for off center dial and with the globe this is so cool.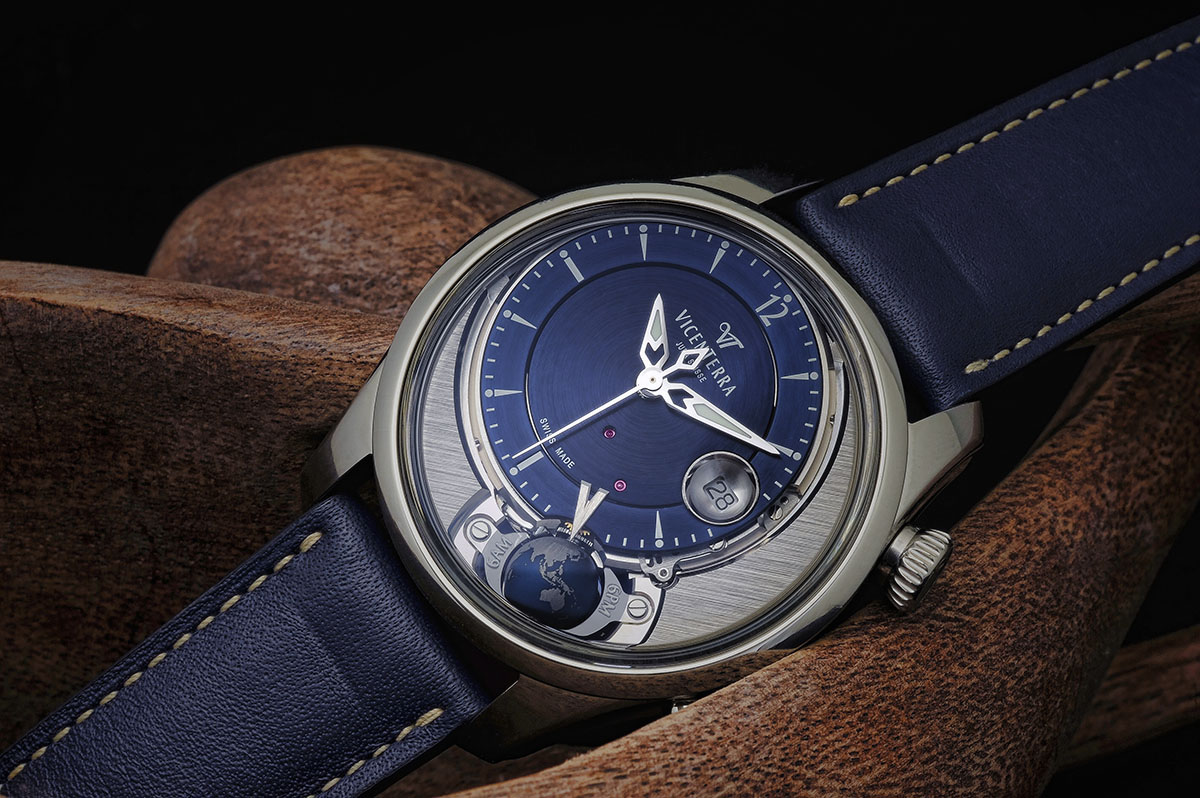 The globe turns 360 degree on 24 hours and the V showing in what timezone it's noon at the moment. You can set it with the pusher in 24 steps at every hour.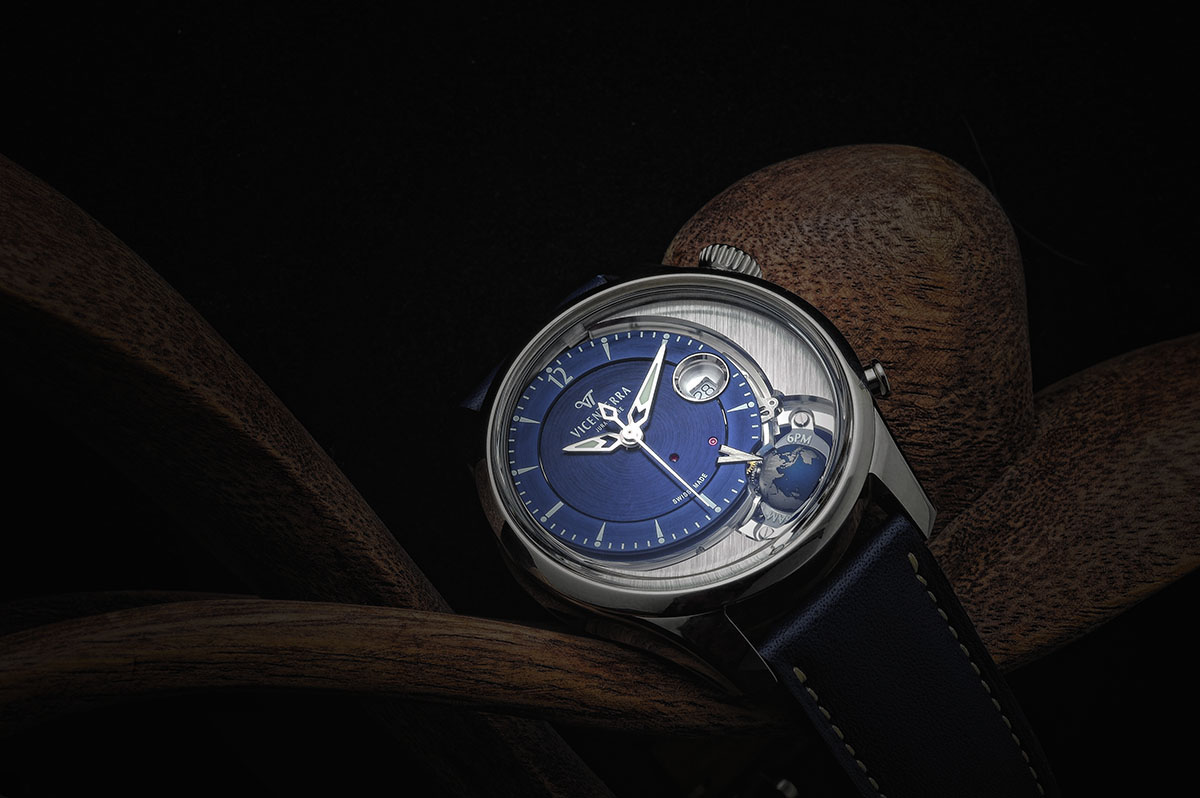 The weight is 85 gram include the strap and clasp.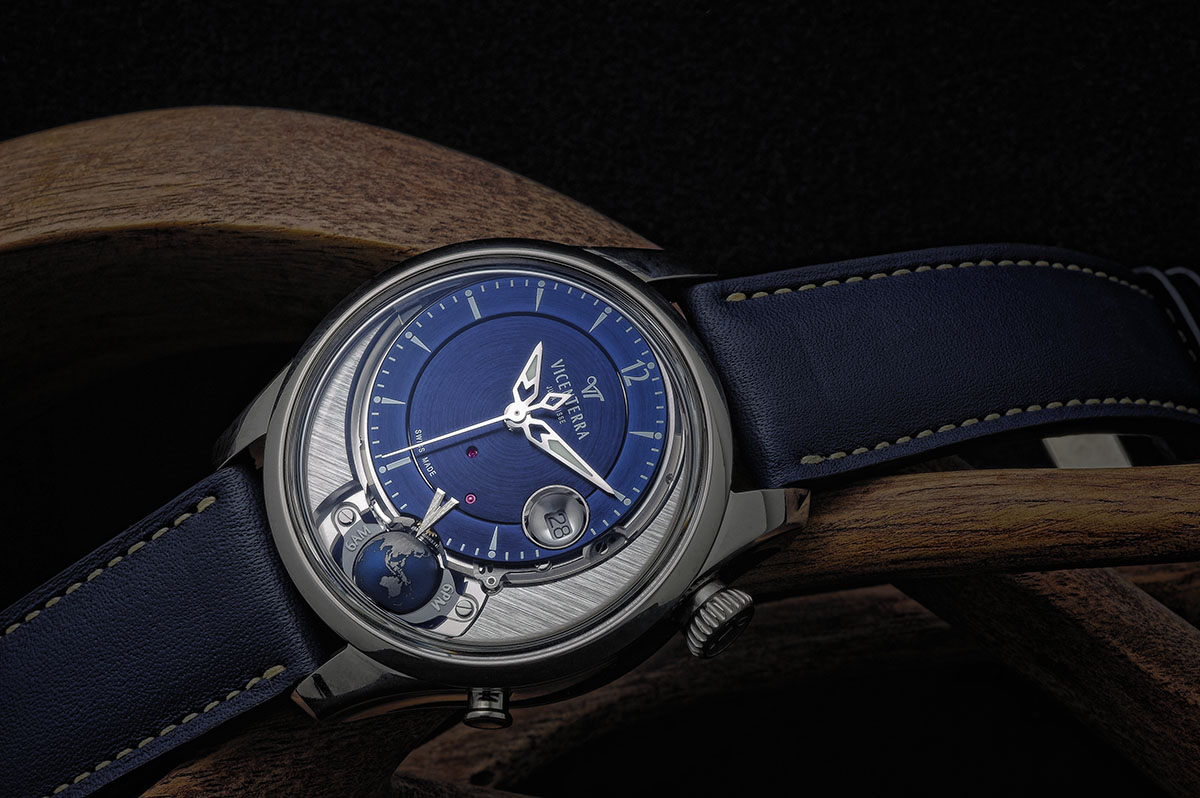 The dial is made in base brass in two parts, circular satin, blue PVD and showing 2 jewels.