The Ultimate Submariner Test
Here it is, the date model.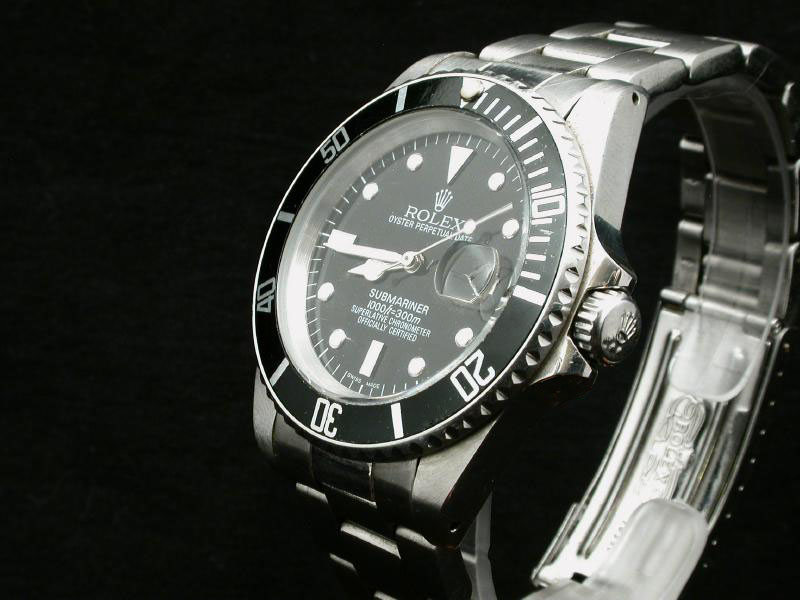 I start with some water.
I put the watch in the water.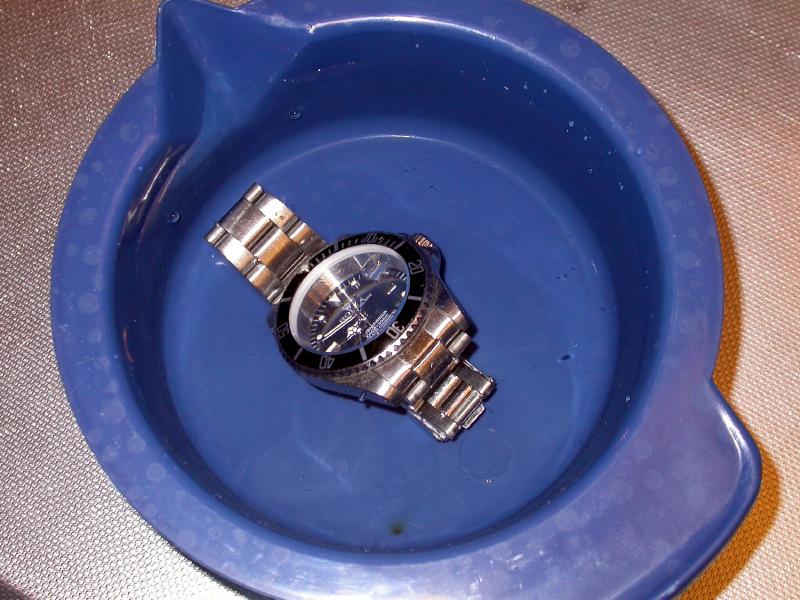 Then I check the freezer, it looks ok.
And I put the watch inside for 24 hours.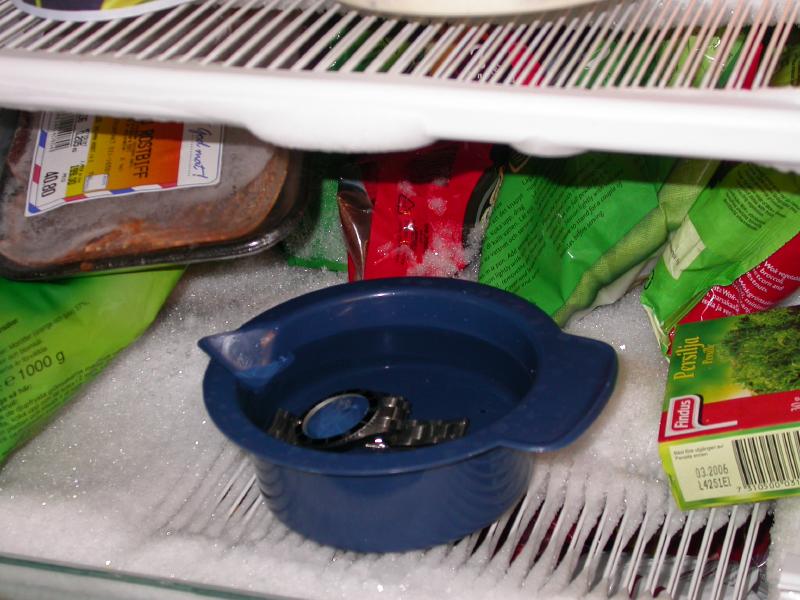 Then I pull it out.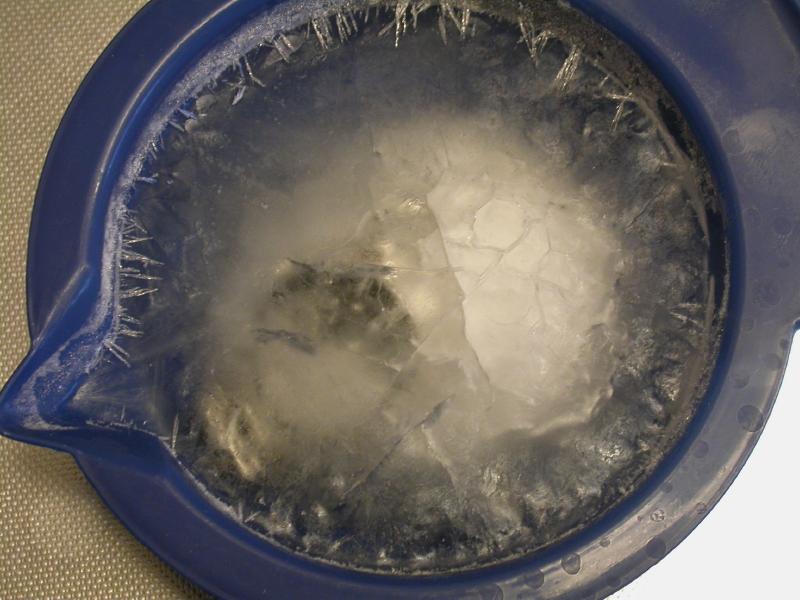 So now we have to heat it up fast.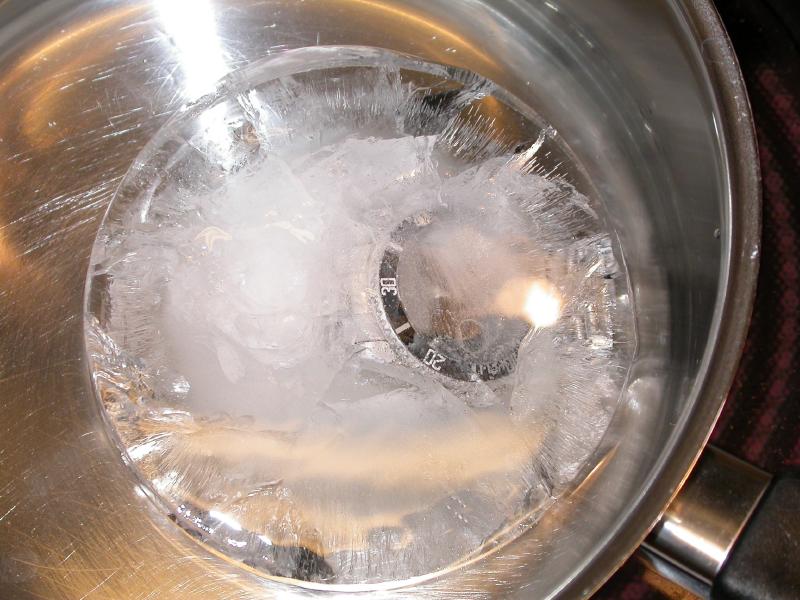 The ice start melting.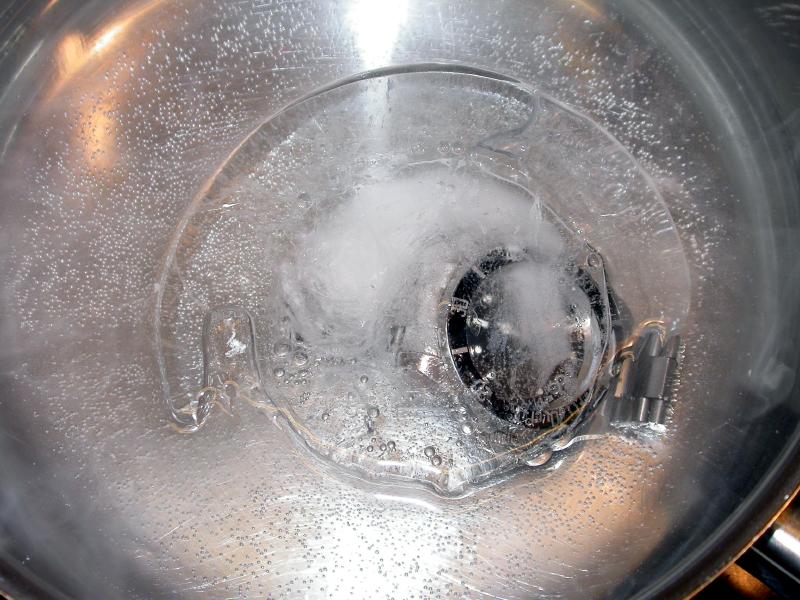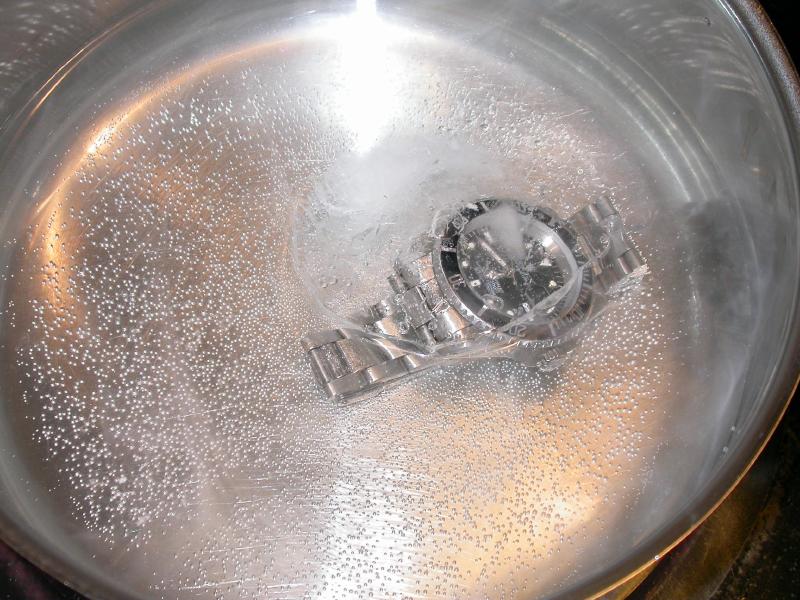 And I will boil the watch for a while.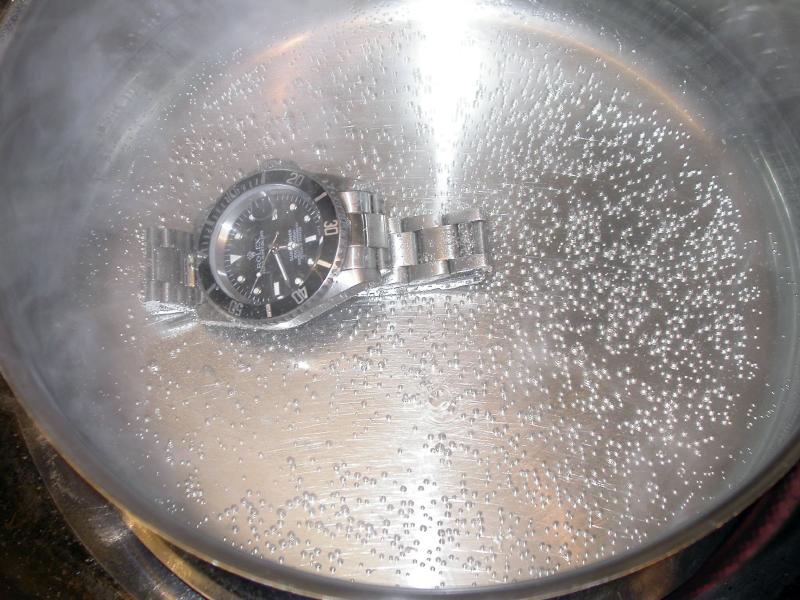 There we go.
It still works so I have to do some more serious stuff.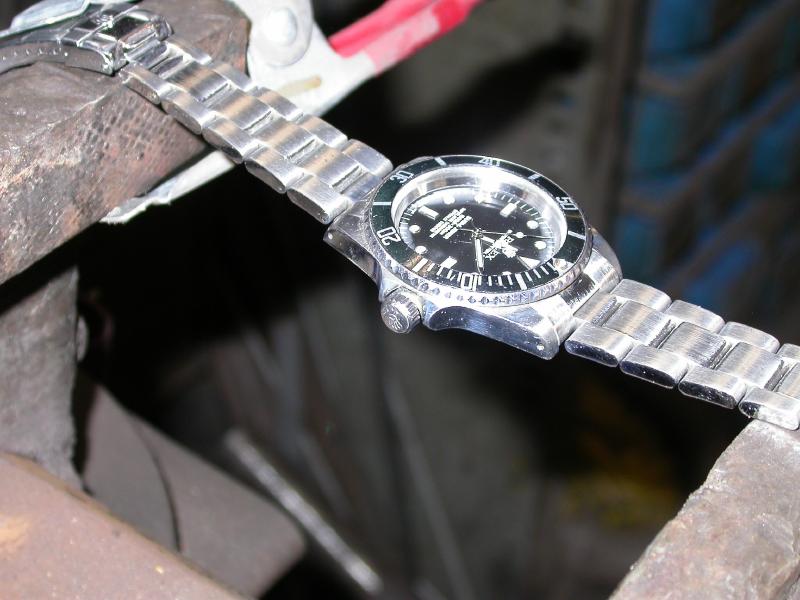 Just a little heat.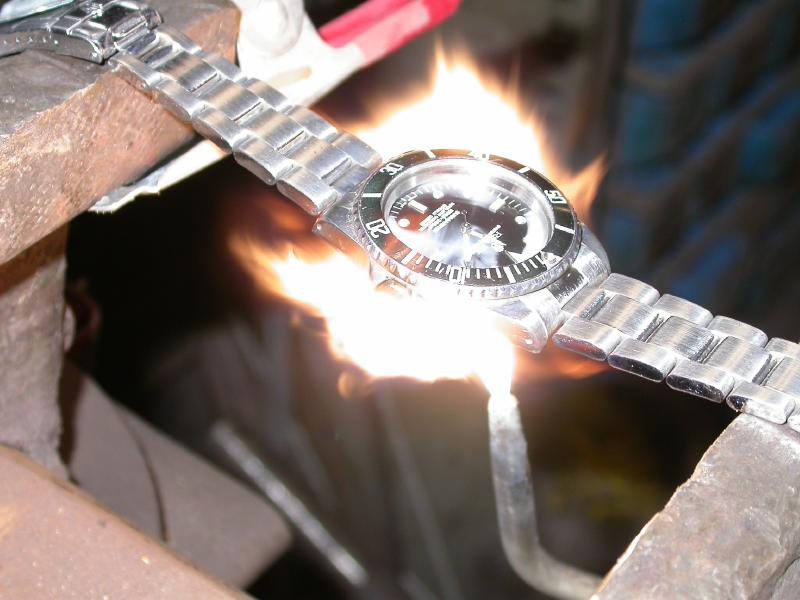 Ouups, there goes the crystal.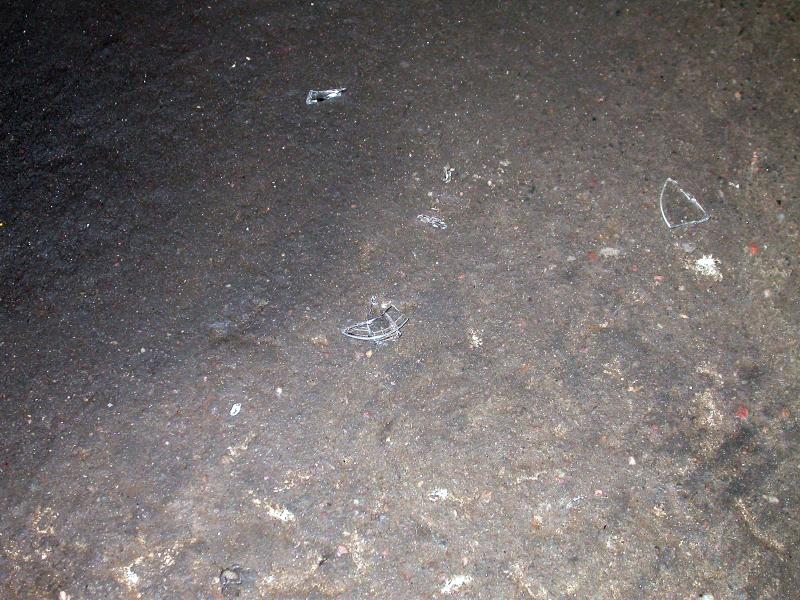 After some heat the watch stop.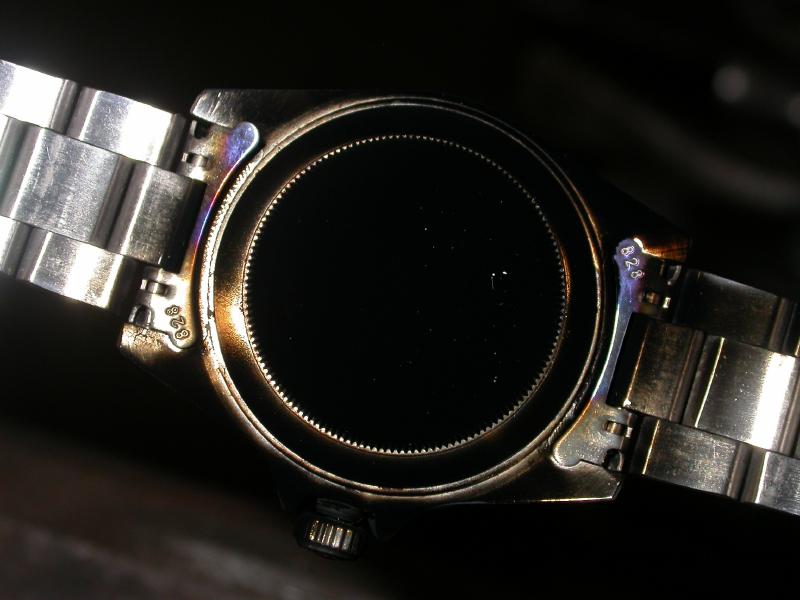 So I will do a serious pressure test.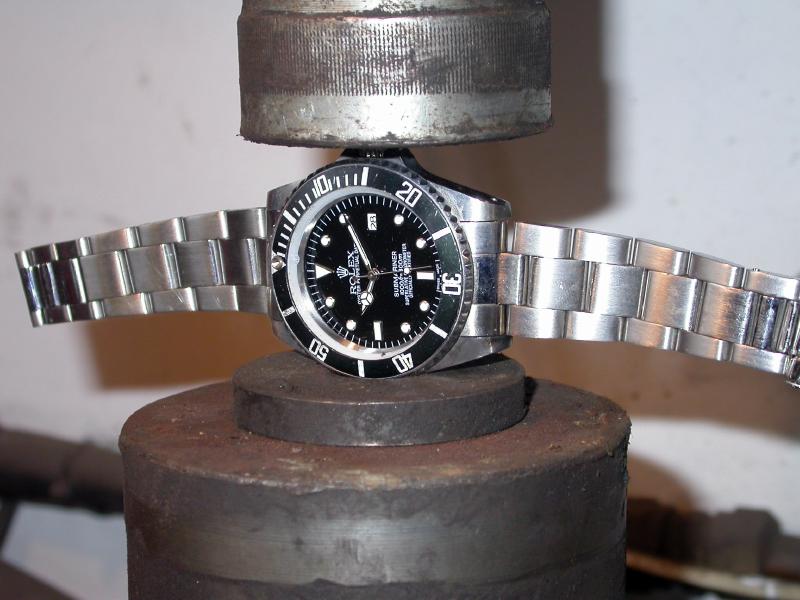 Ouups, there goes the hands.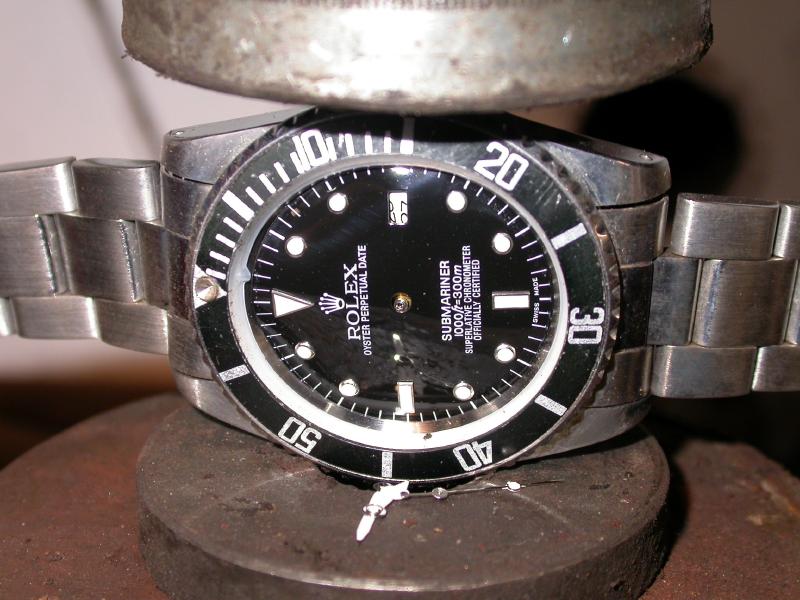 Nice, a piepan dial.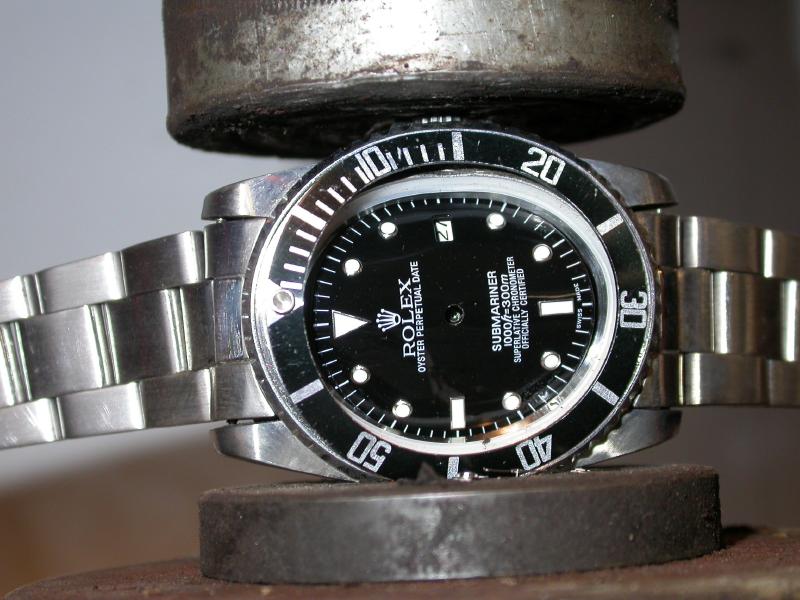 Here comes the bezel insert.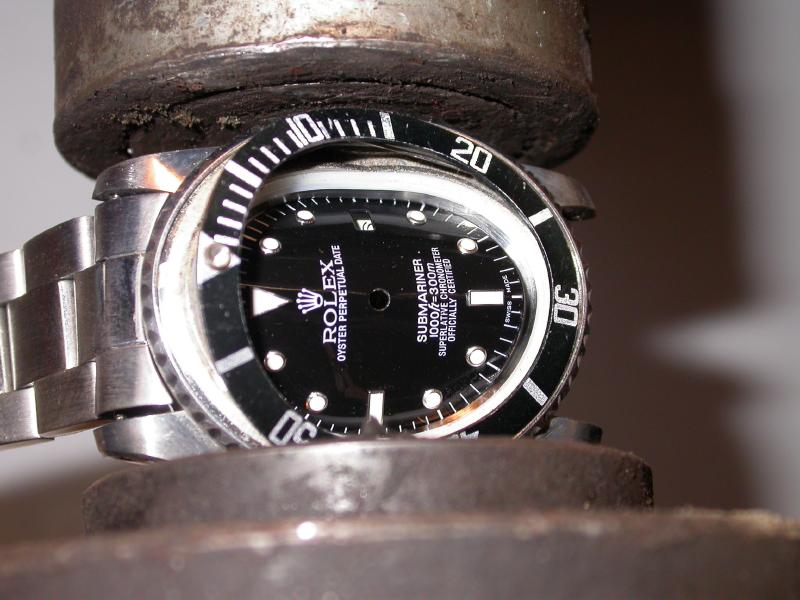 Now the bracelet and the backcase have leave the case.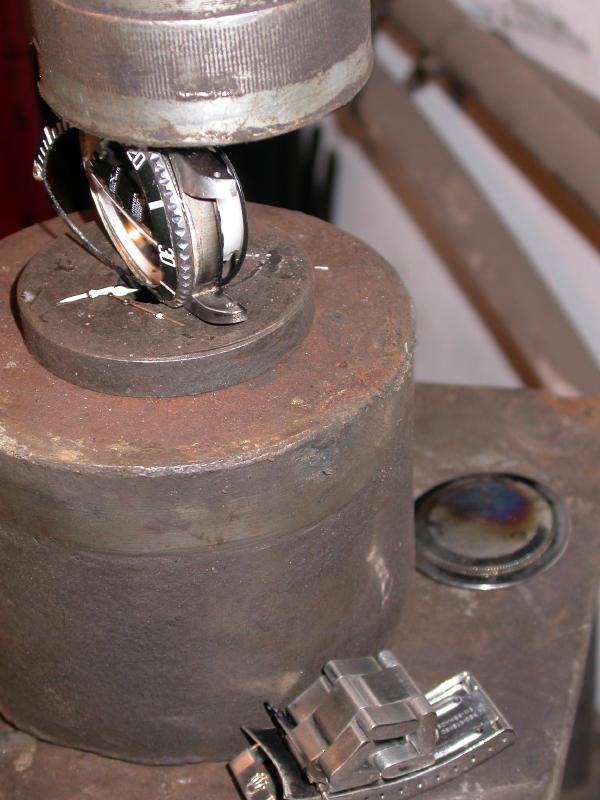 There goes the movement too.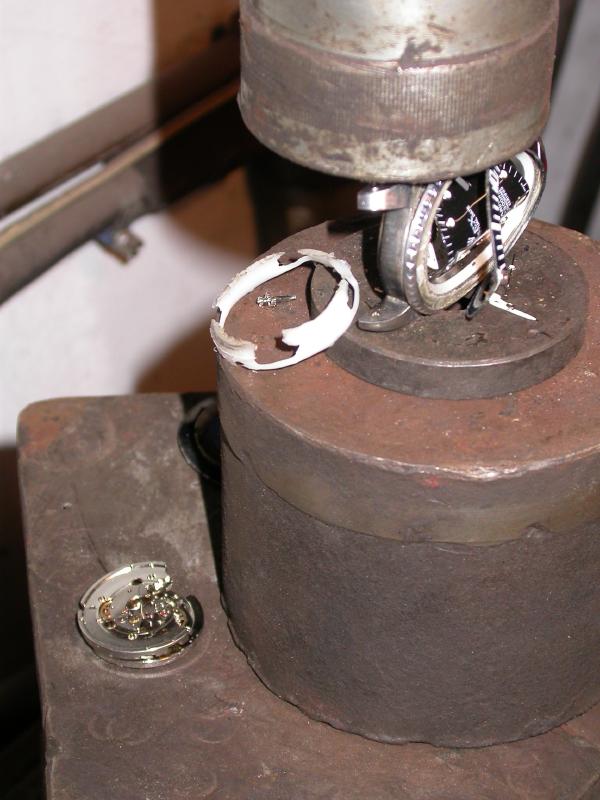 So we go further.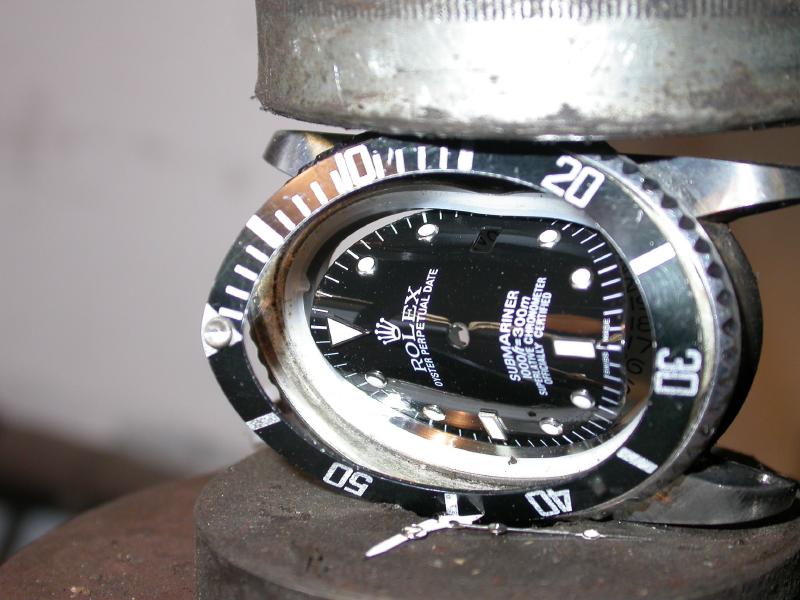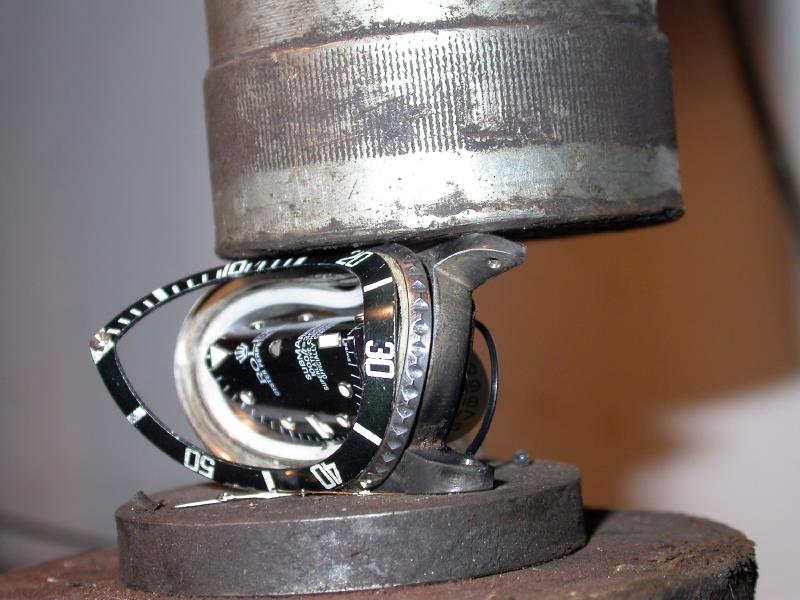 Now he give up.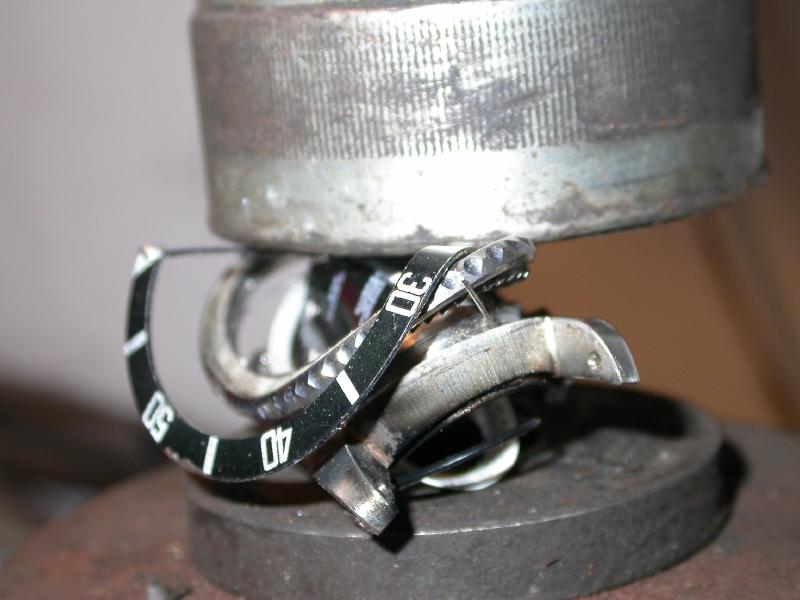 He will get some serious damage now.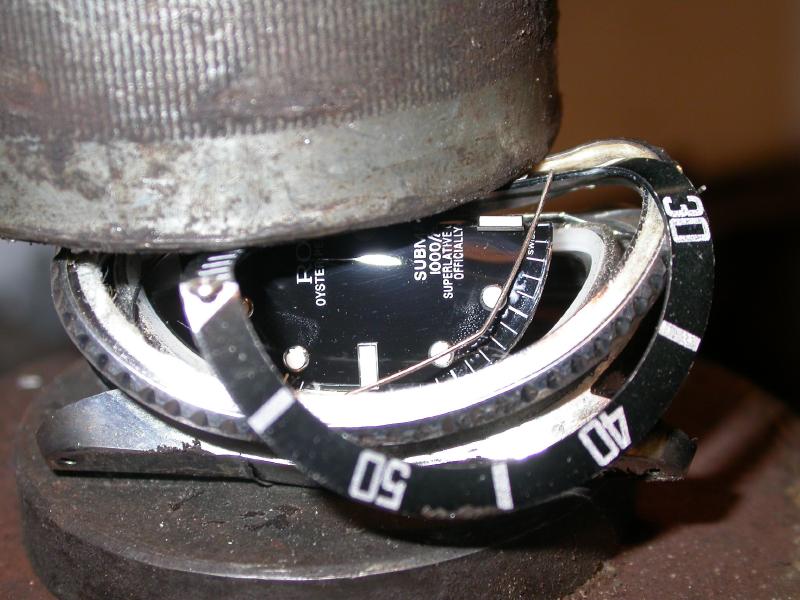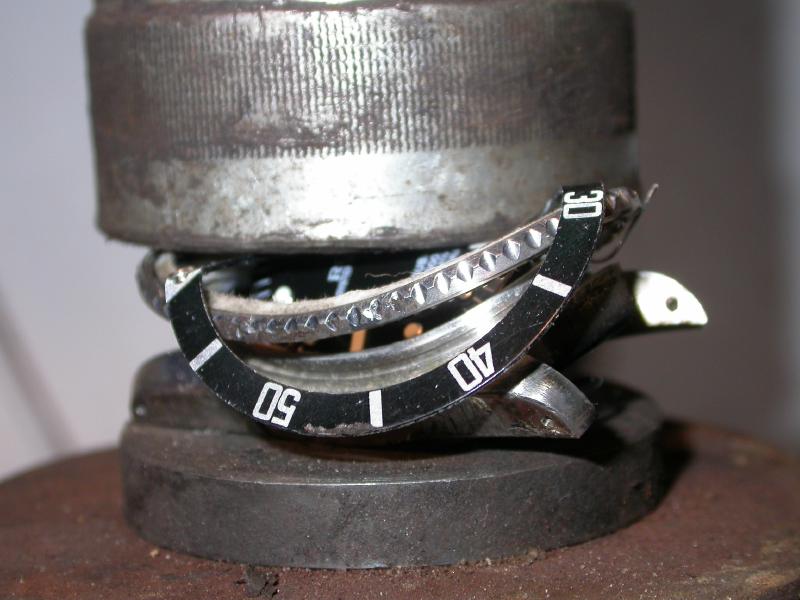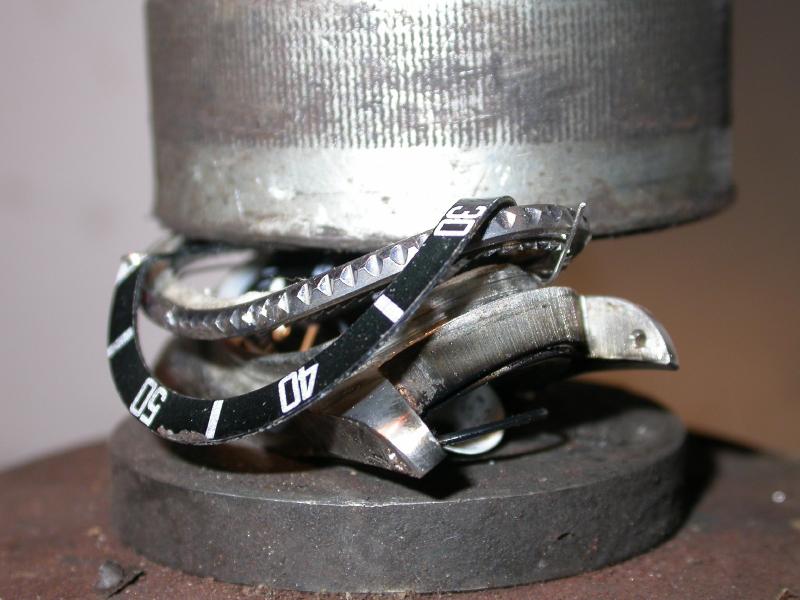 There he die.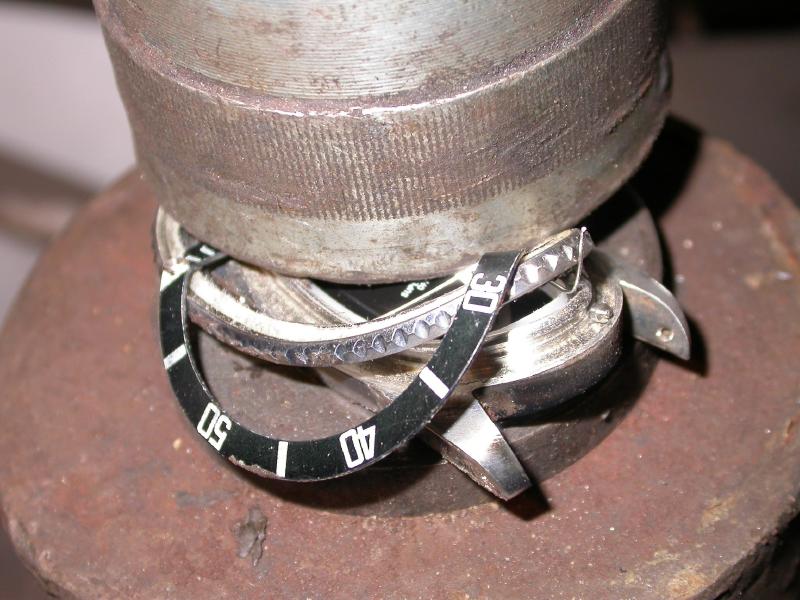 And the mission is finish.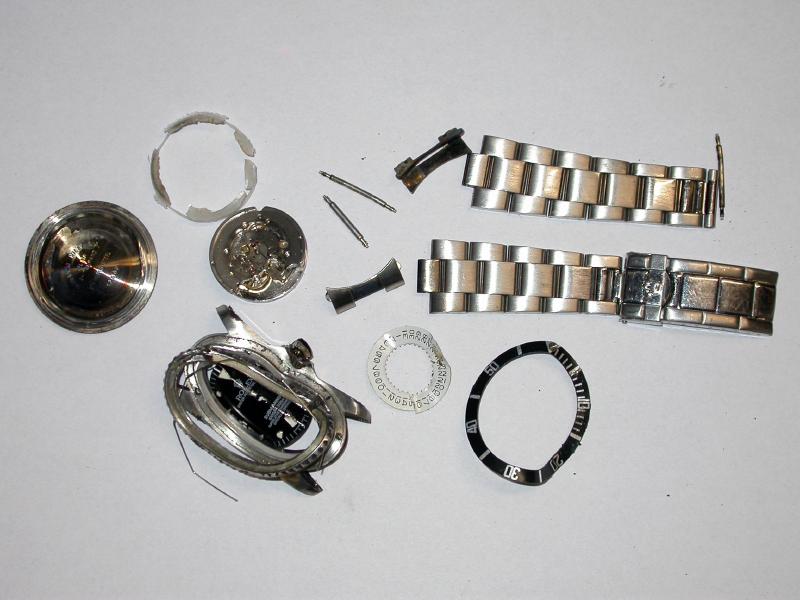 Jocke