SEIKO SNKP27
Those Seiko watches comes in a small box.
The pricetag says $275 and they goes around $200.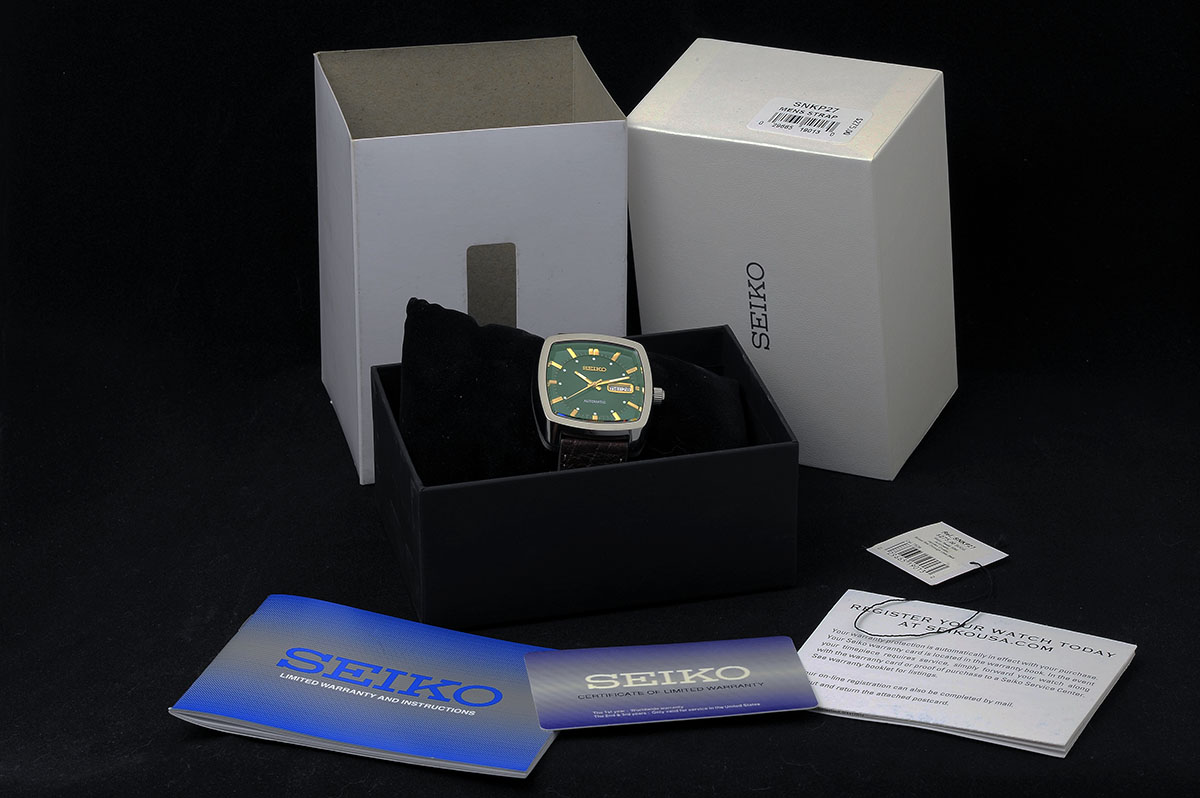 This one is from The Recraft Serie and what I know so is it only avaliable at the US market and the green one is sold out. There is a red and a blue one too in this case.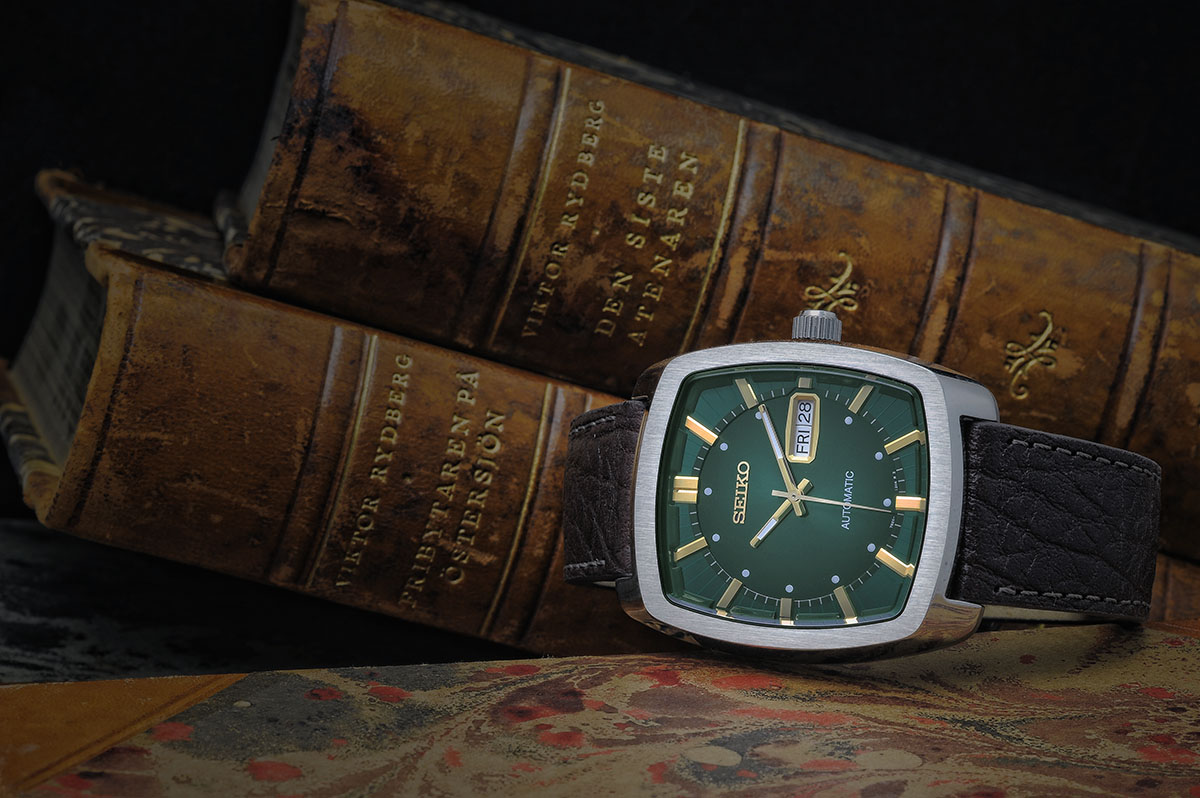 The rectangular case in stainless steel is not small, the size of the "bezel" is 37 x 40 mm and the weight is 90 gram. There is a Hardlex crystal on both sides of the watch.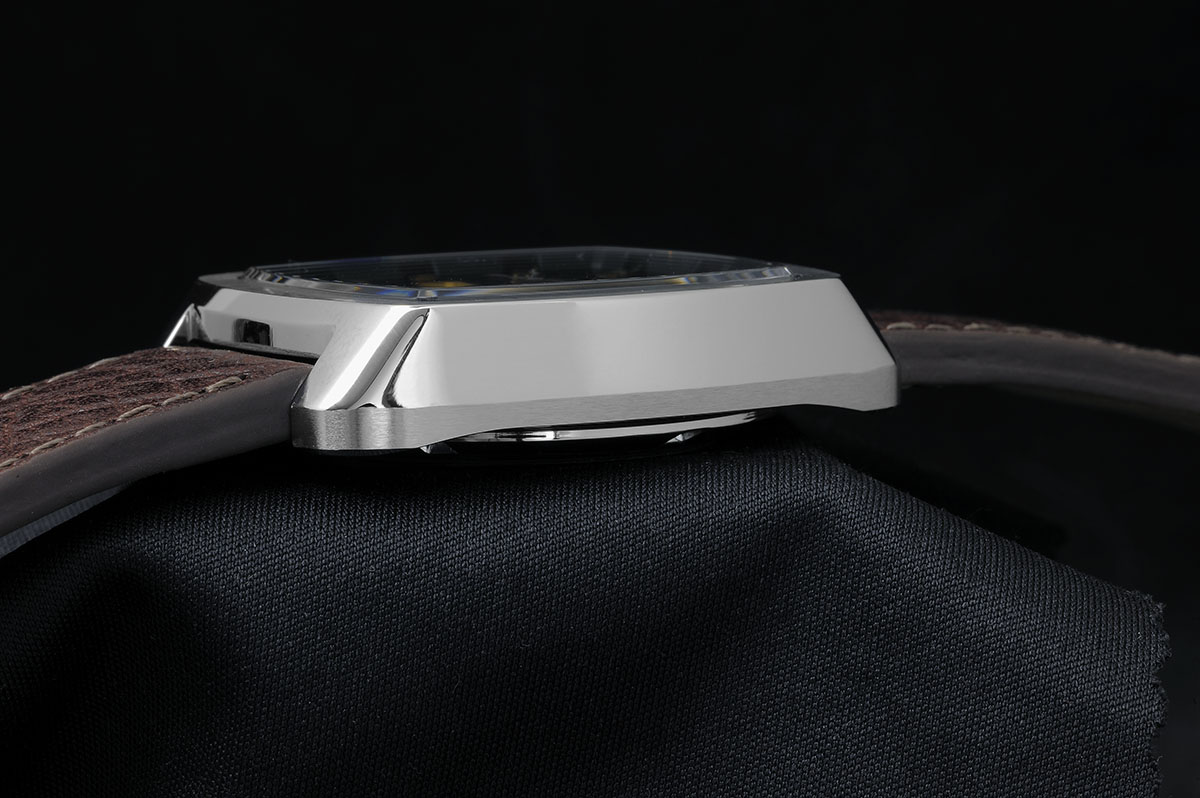 A dark brown leather strap with a surface that I don't know what it should represent.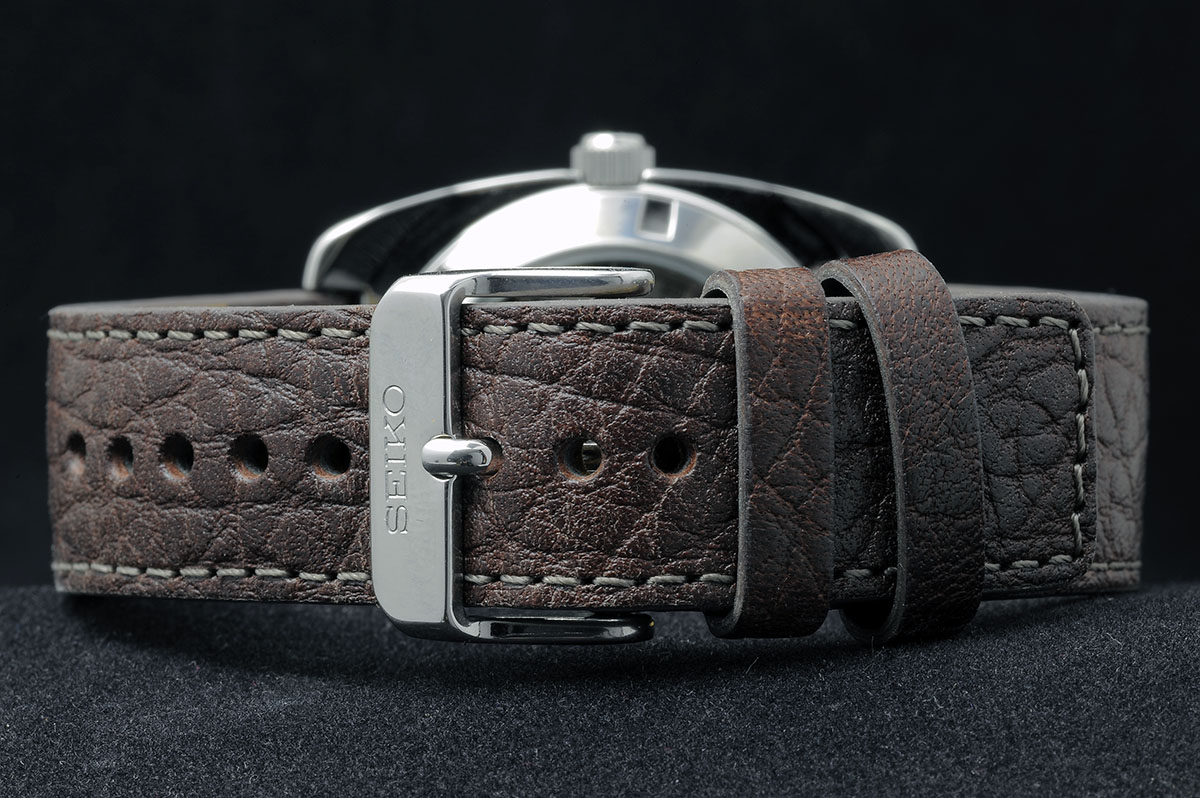 The Seiko 7s26 will you find in many of those non expensive models and it is automatic with around 40 hours power reserve.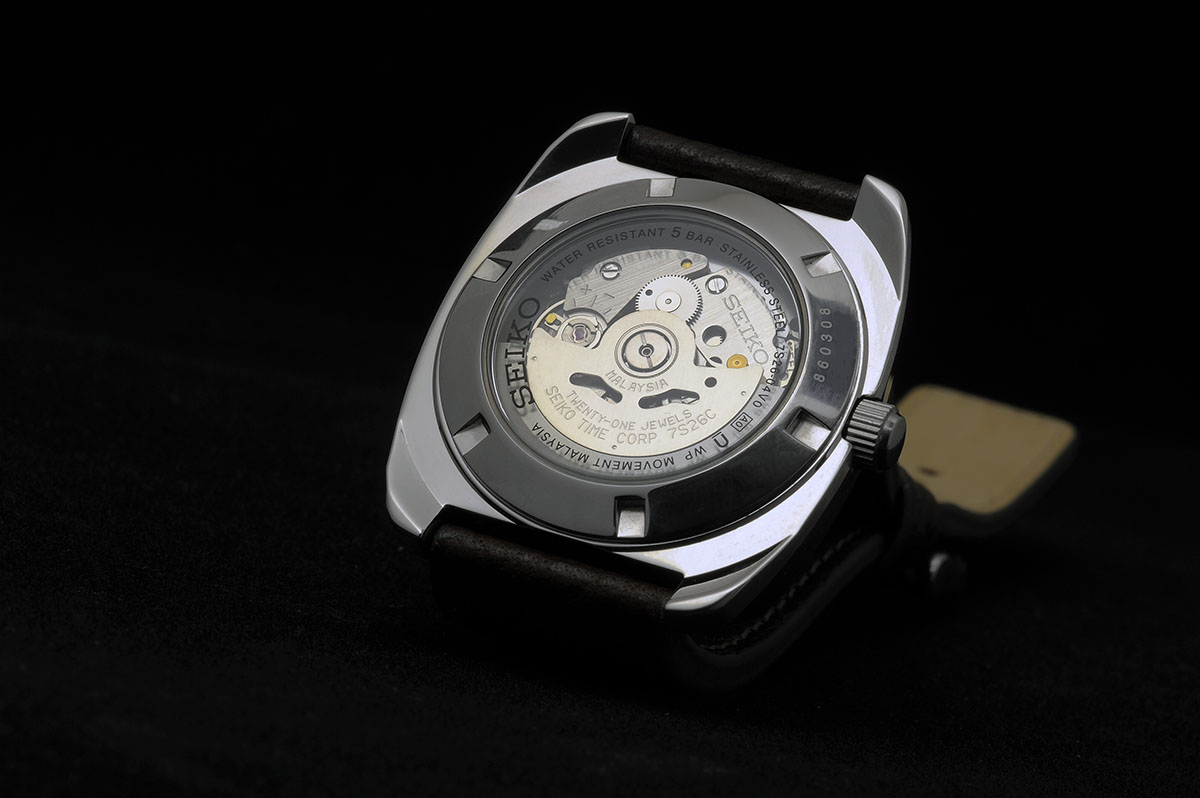 Those movements use to be difficult to get exactly running, I have not timing this one so I can not say how it runs.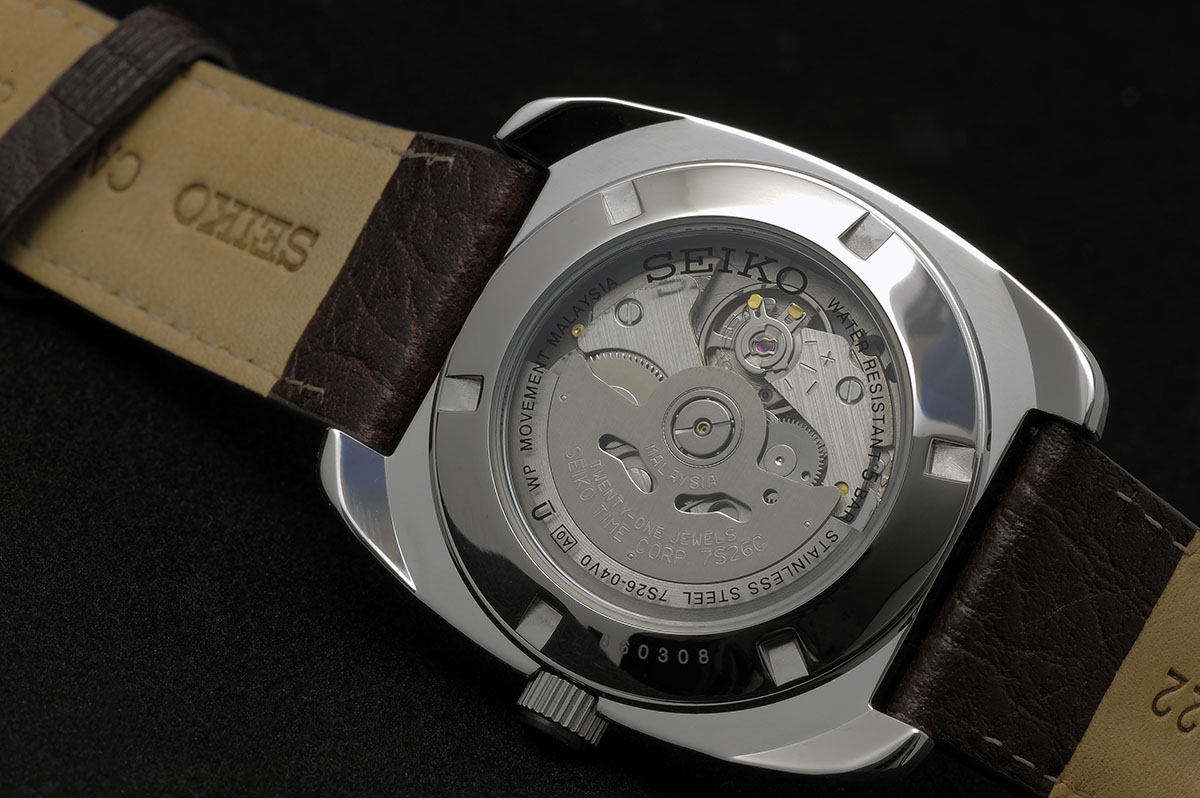 IMHO so have this watch been nicer with a solid backcase, maybe with some kind of engraving.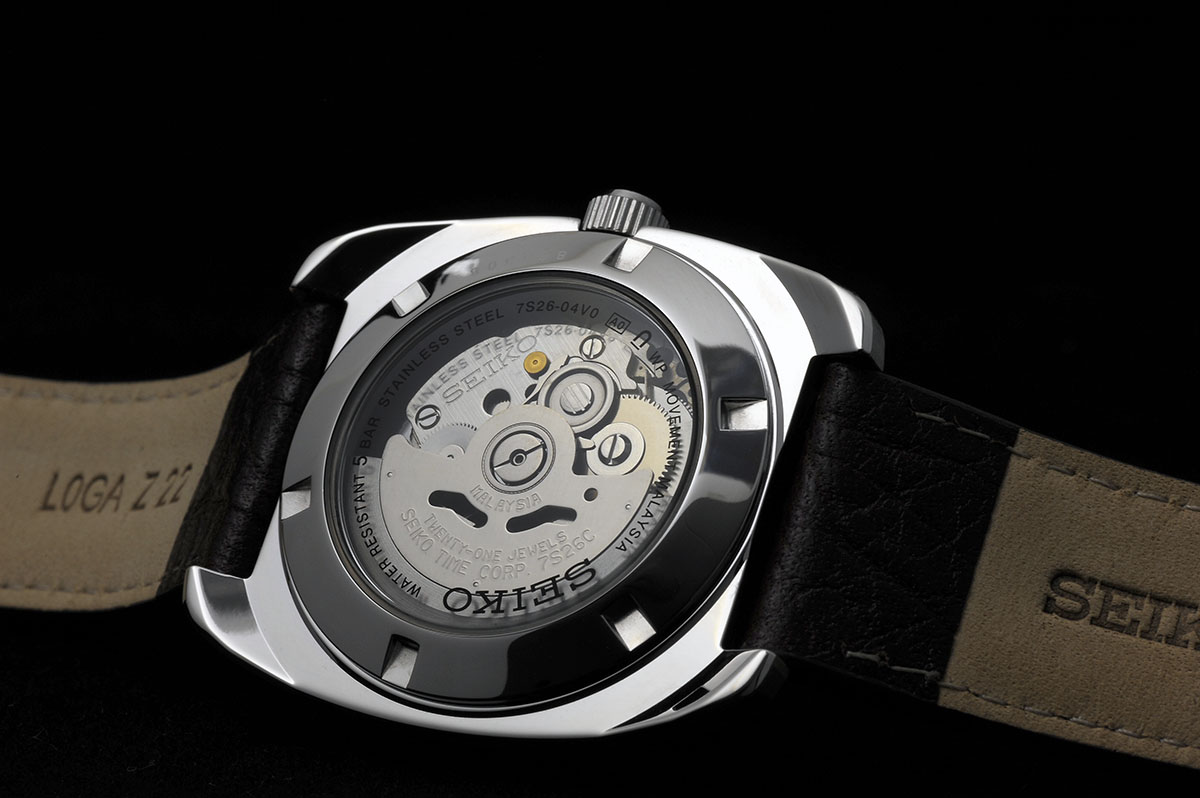 The green dial with the gold parts looks really nice.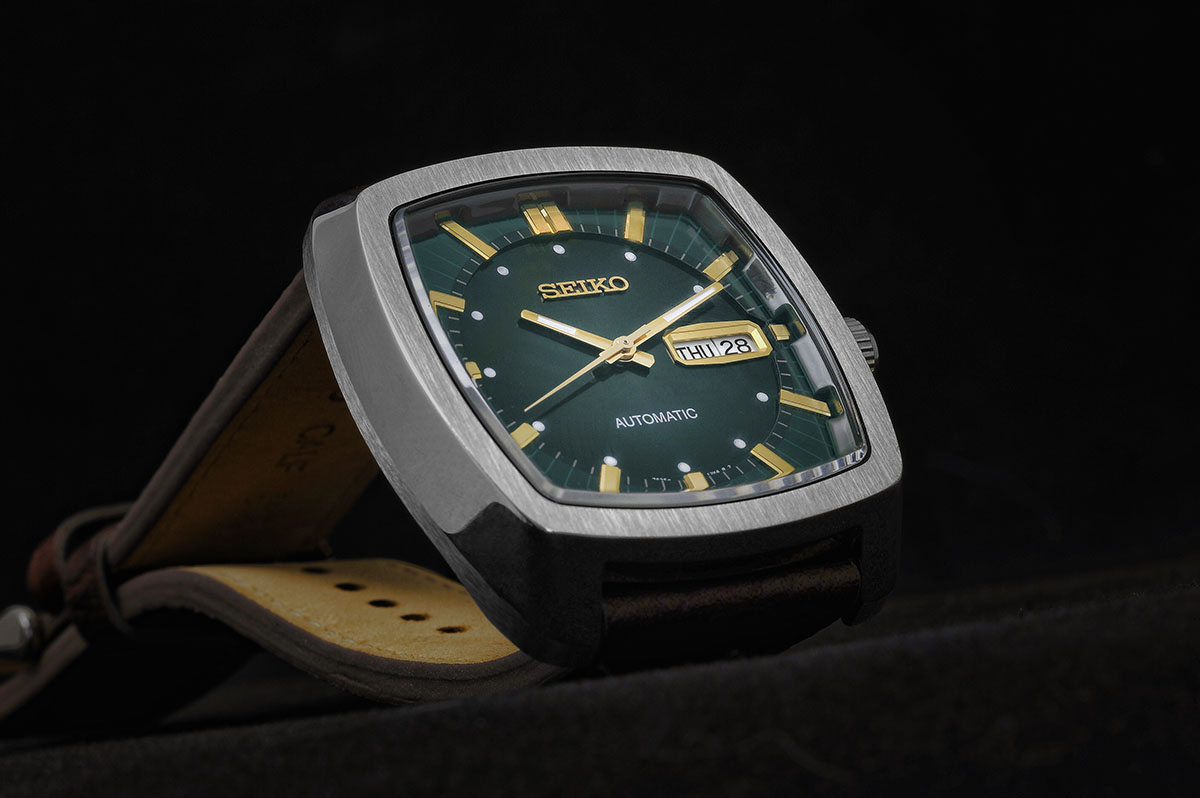 The funny thing is the dots and the white parts is regular paint, I thought it was luminous but that is not the case.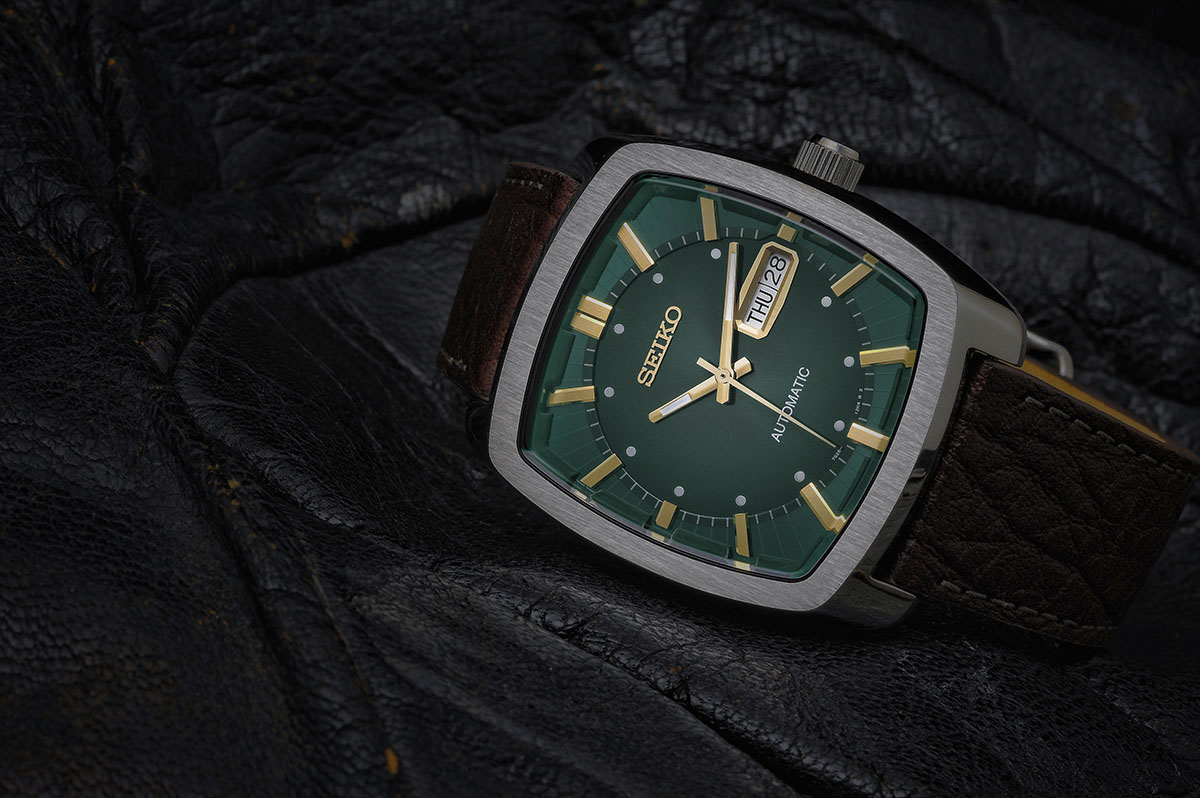 It shows both date and days and days in english or spanish.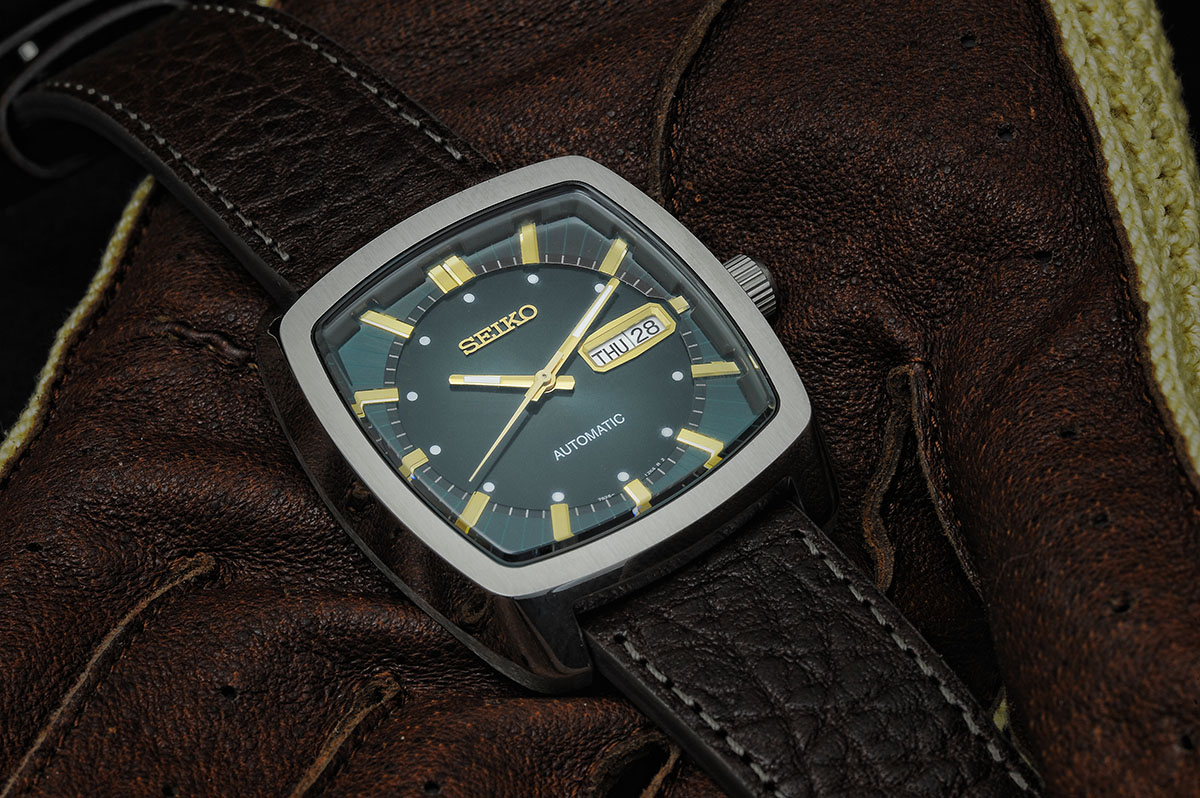 Is water resistant to 5 bar.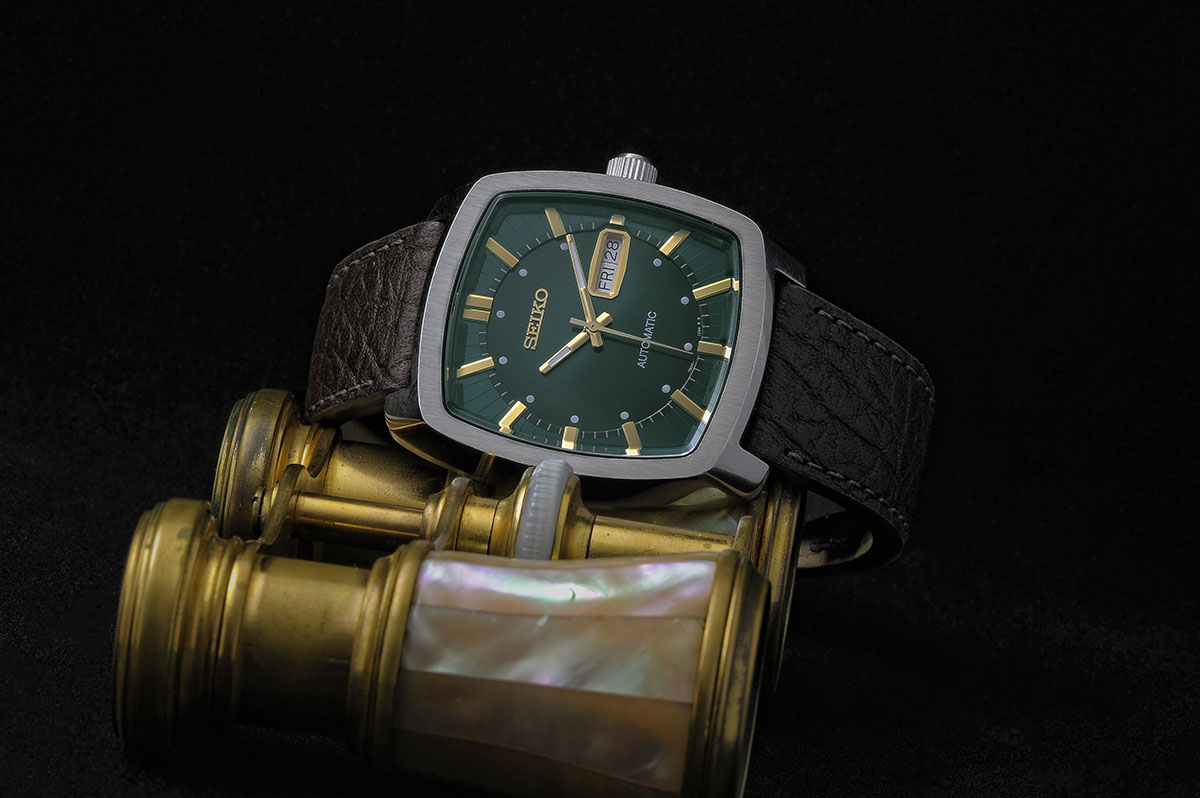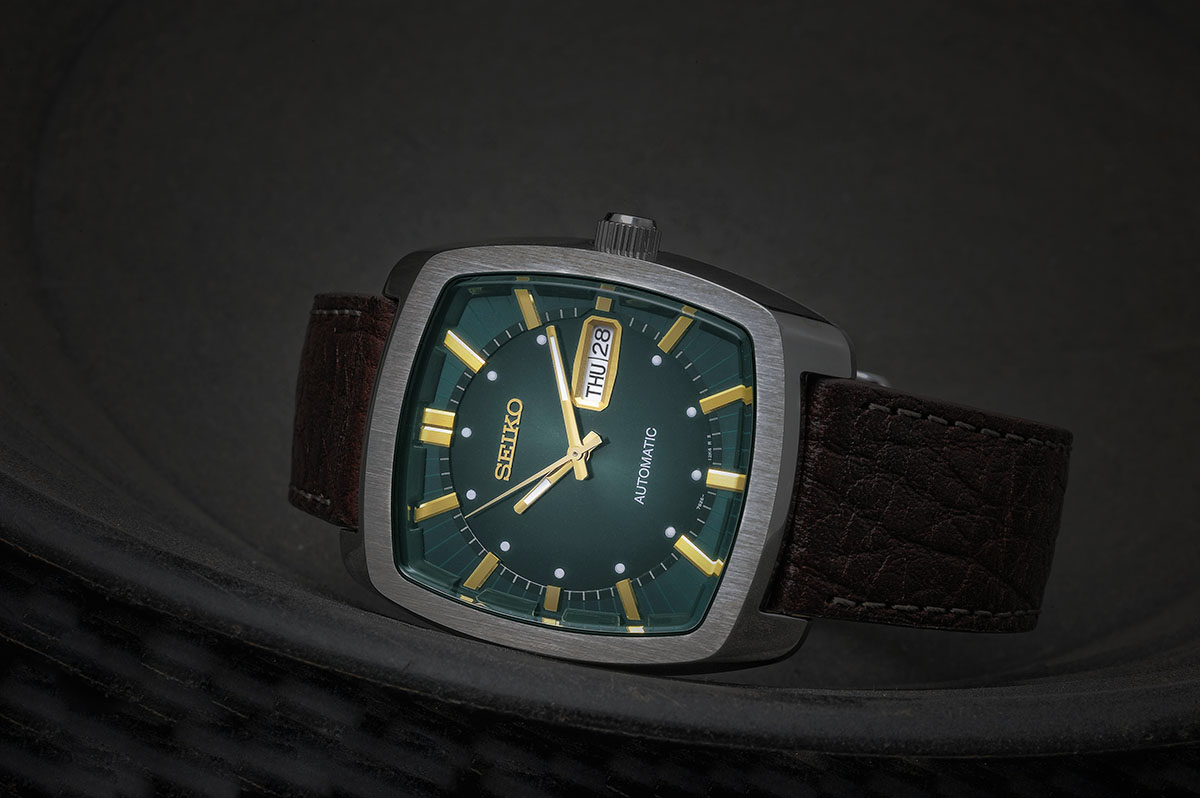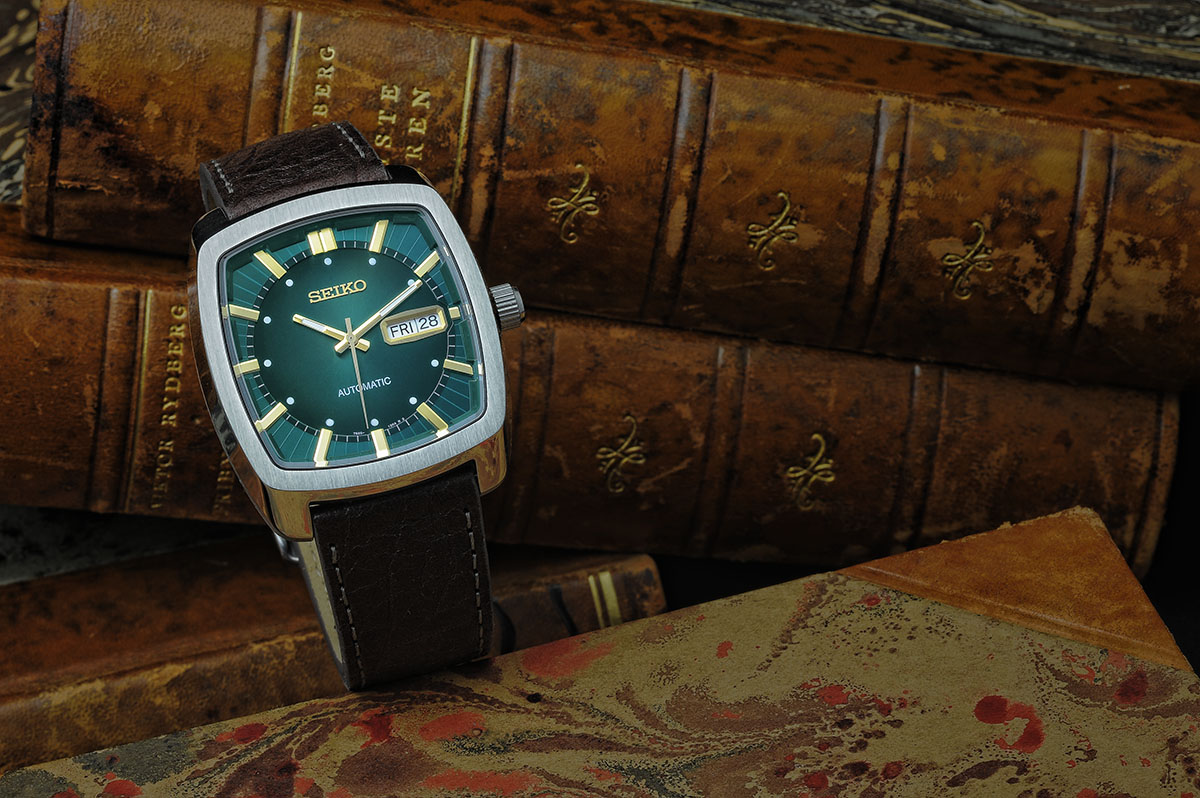 I really like this watch and this is a really affordable model that I can recommend if you find one for sale.