It looks like it is time for a serious cleaning.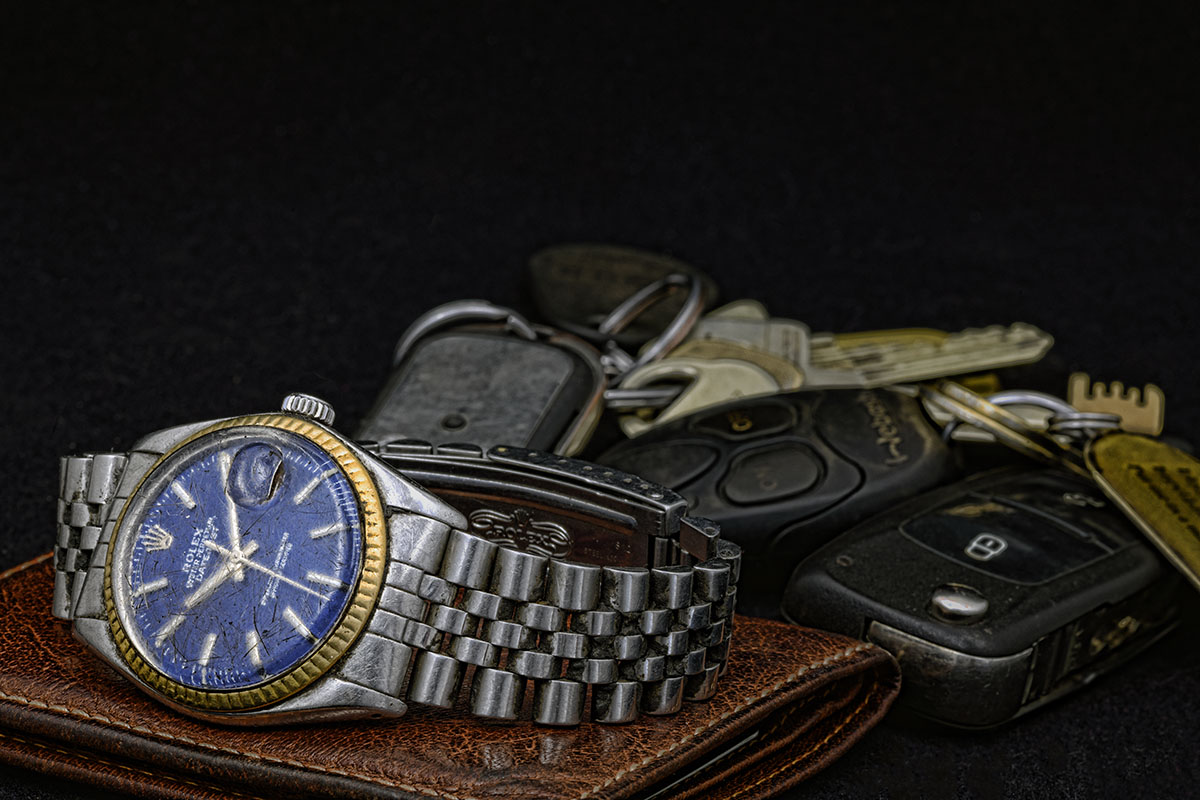 So I start bring out some tools.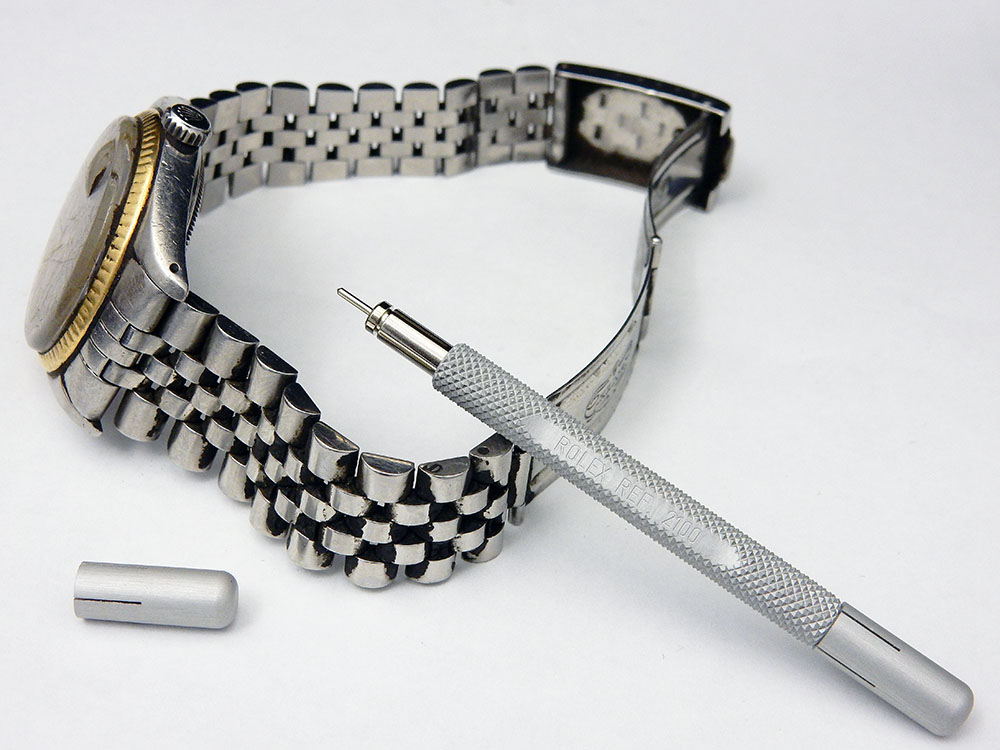 And pull the bracelet off.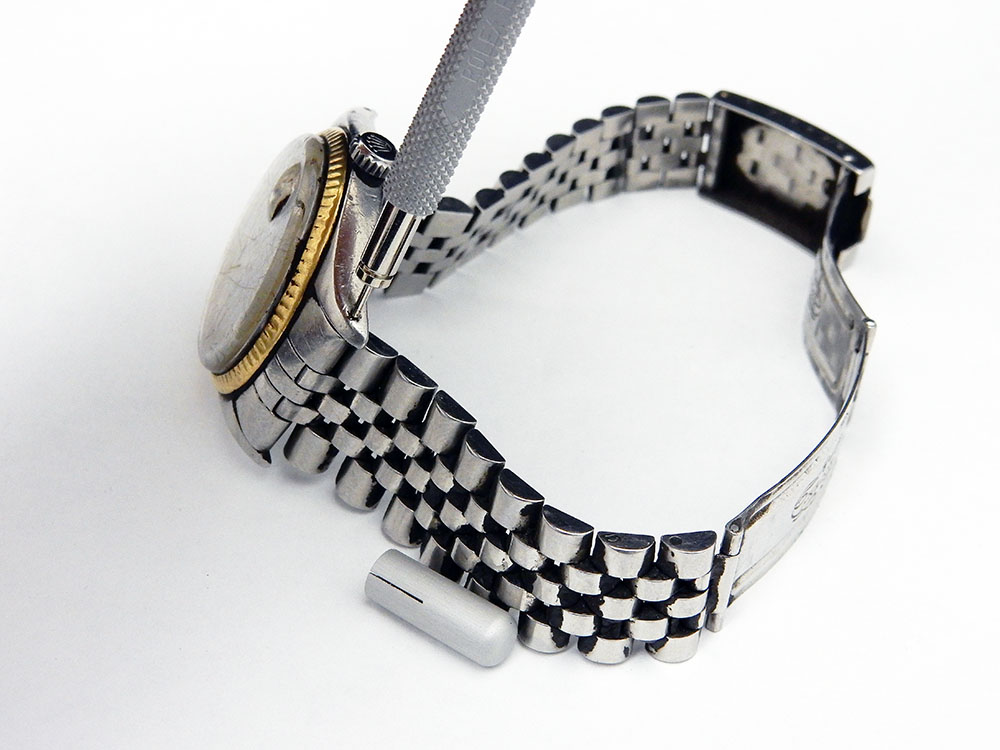 It looks like it is no luxury to getting deeper.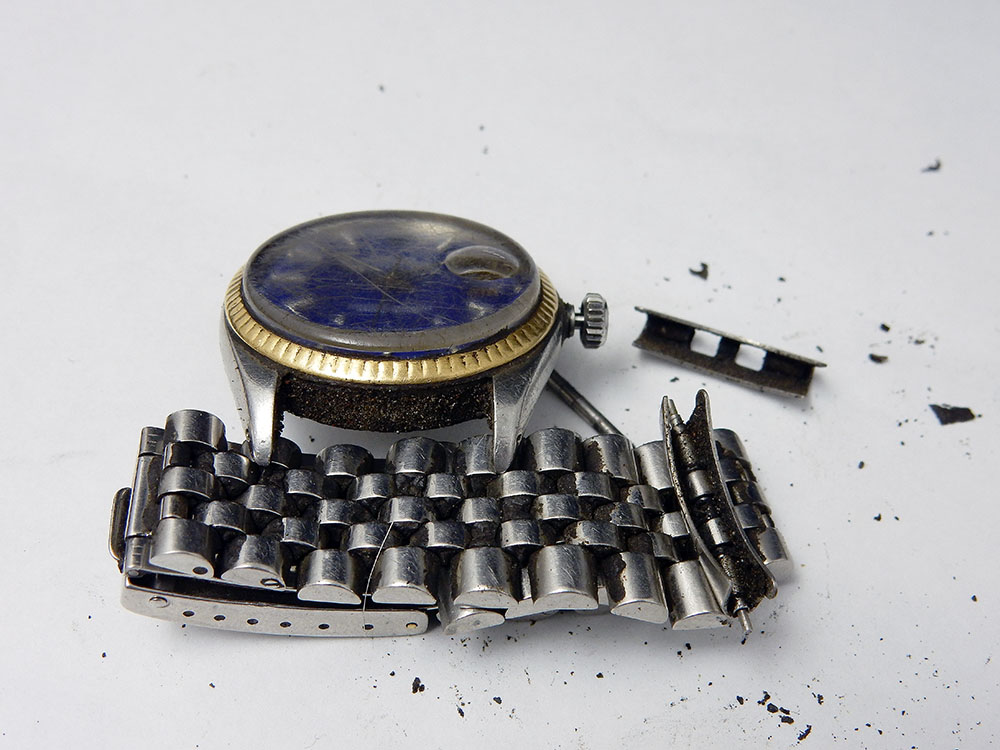 So up in the case opener.
And open it up.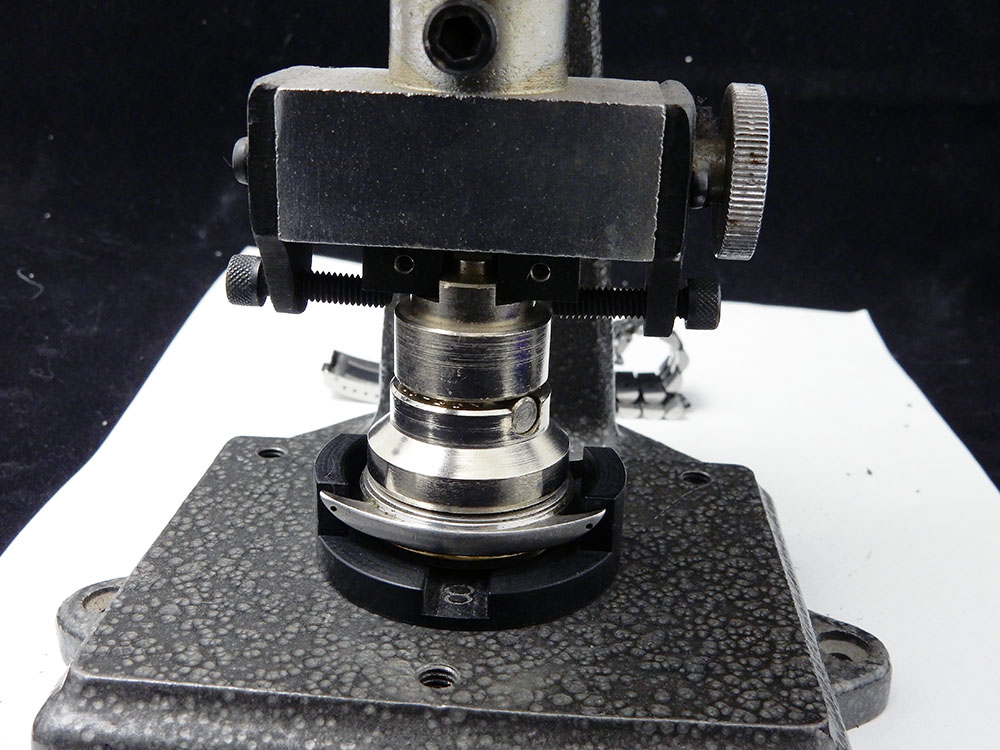 The Oyster case is really good to keep the movement safe.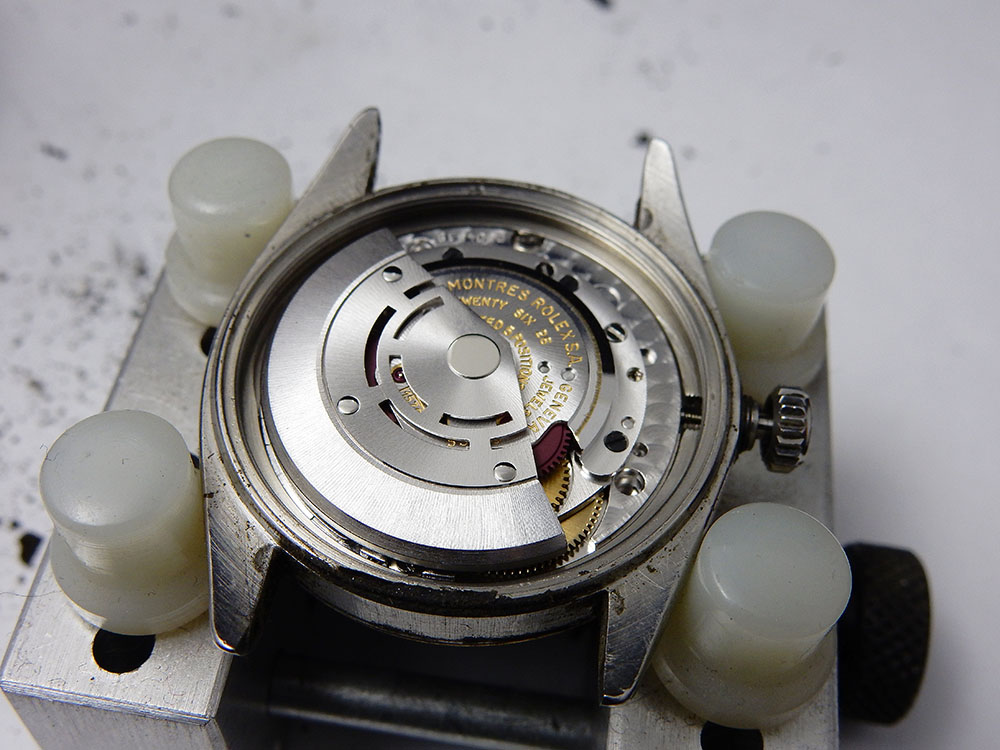 It is really clean.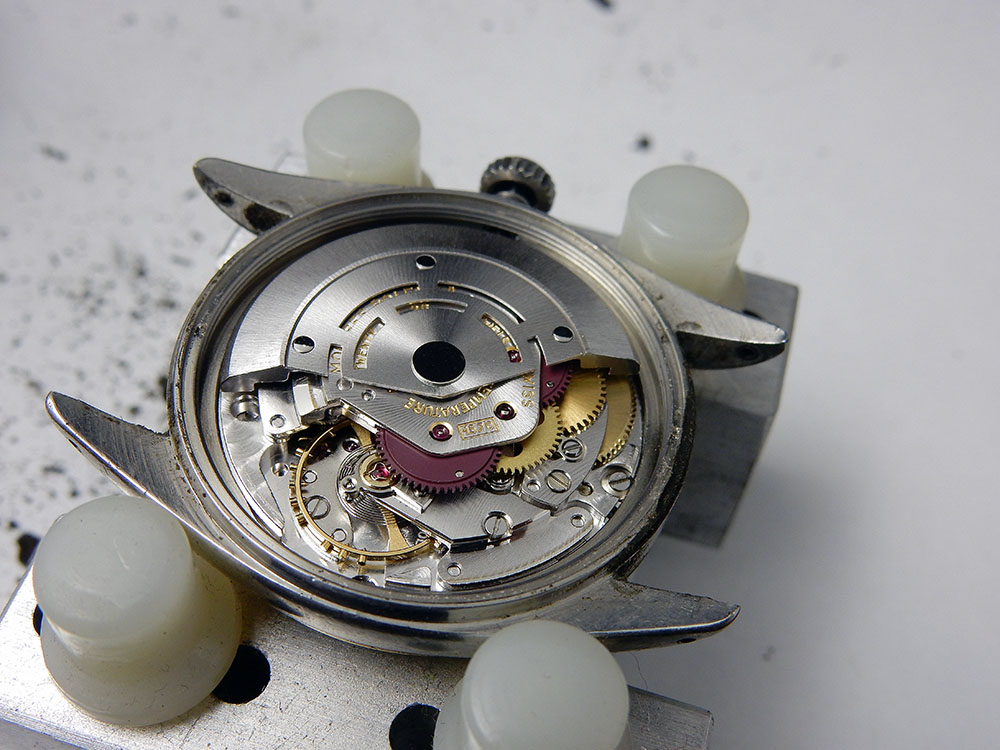 So I pull off the crown.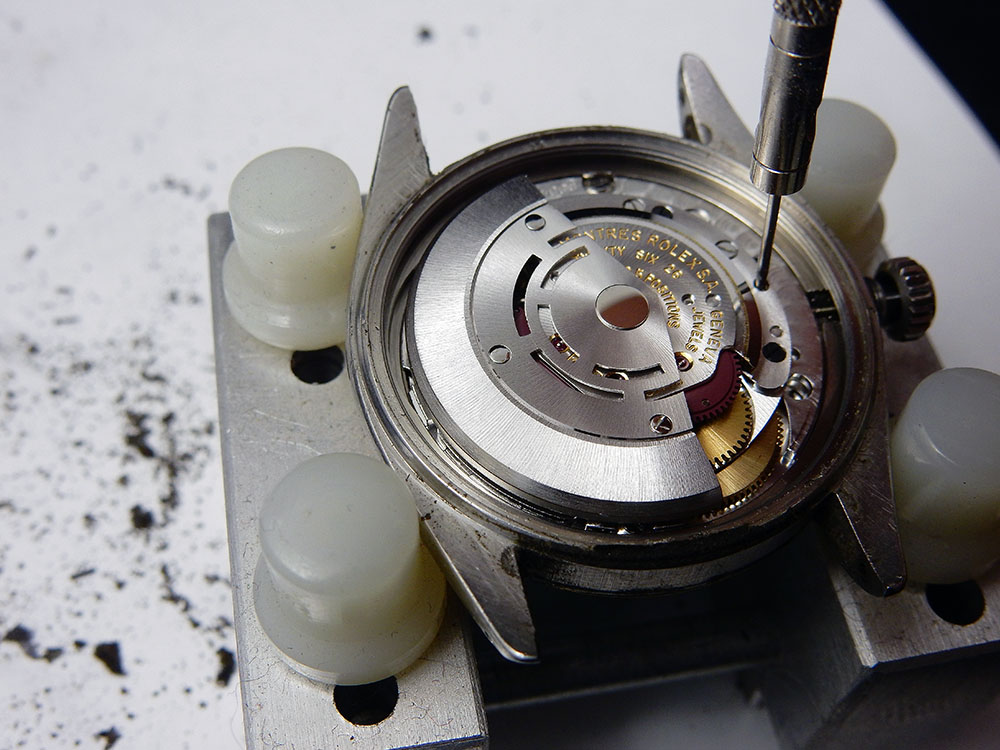 And the movement.
The dial looks good too.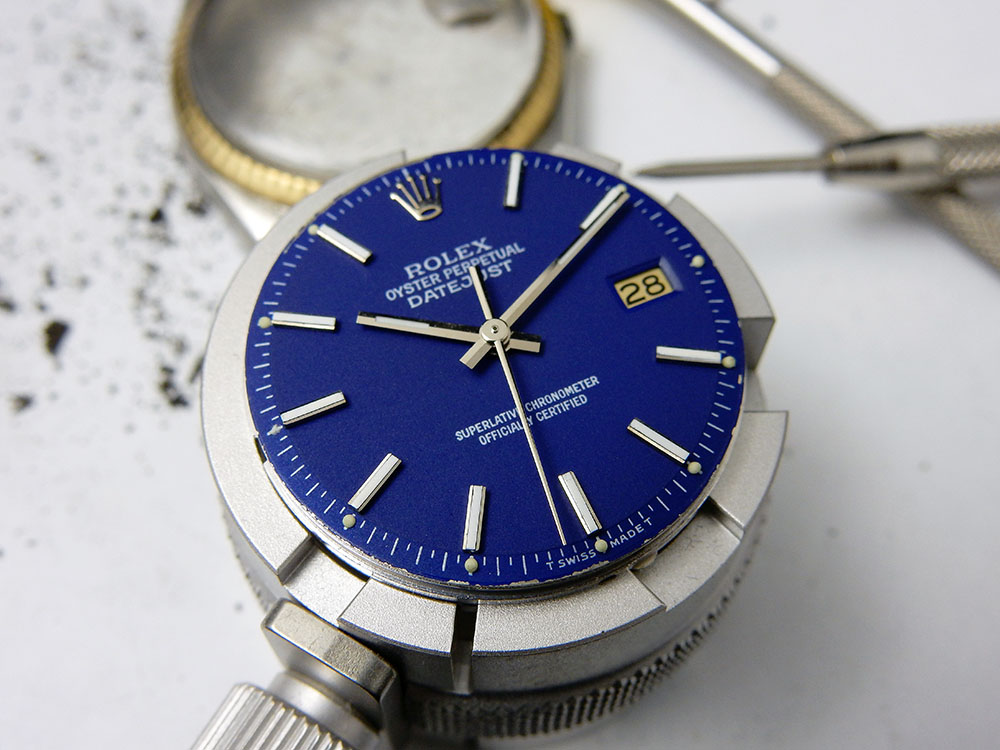 The well worn bezel keeps the plastic crystal in place.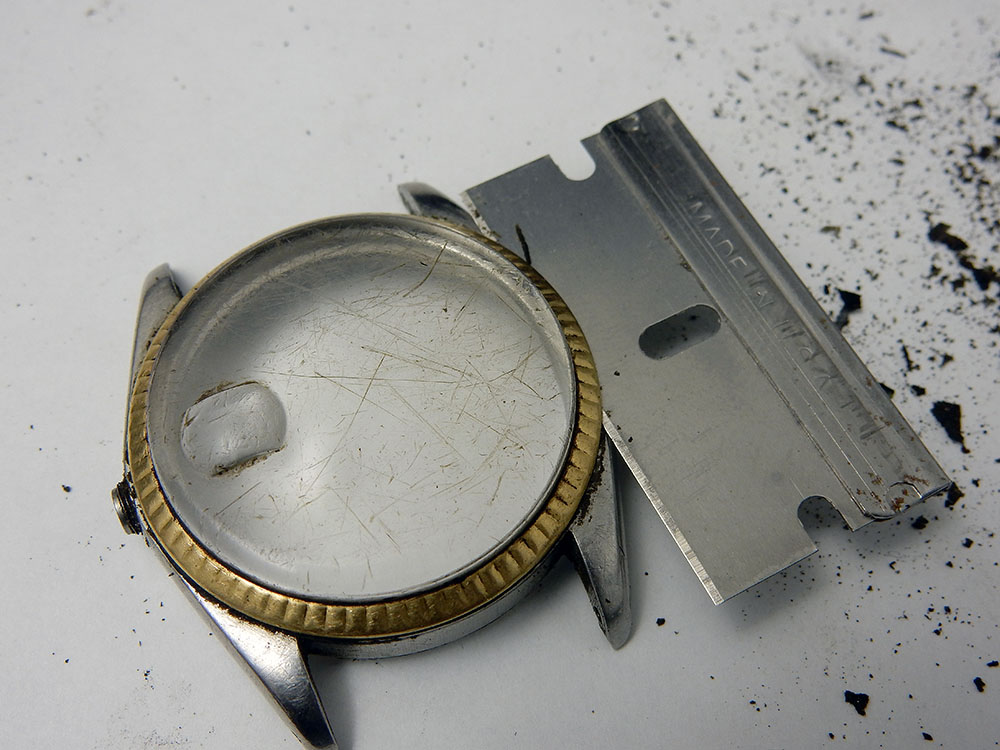 Next step in the process to get it off.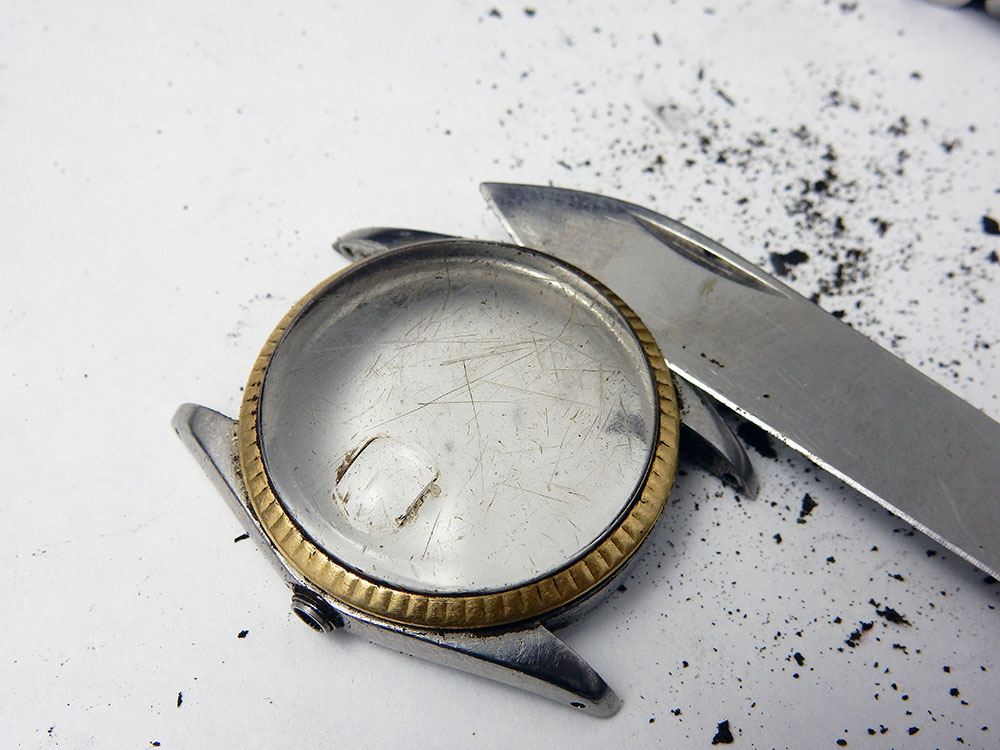 So here is the parts that need some cleaning.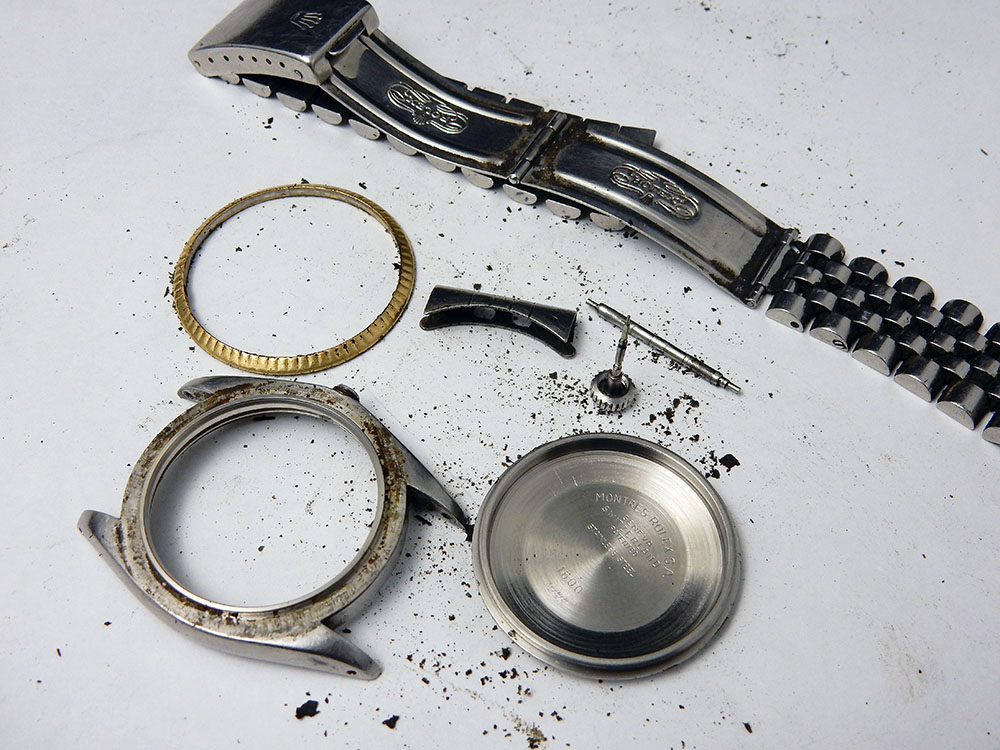 So 10 minutes in the ultrasonic will do it.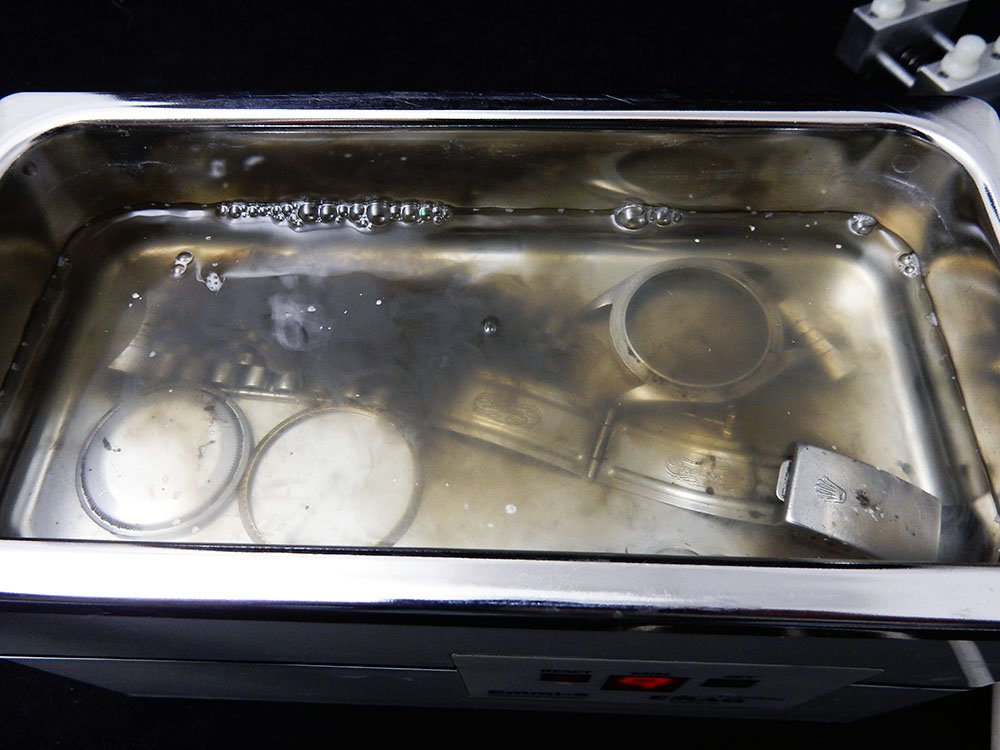 Pretty good.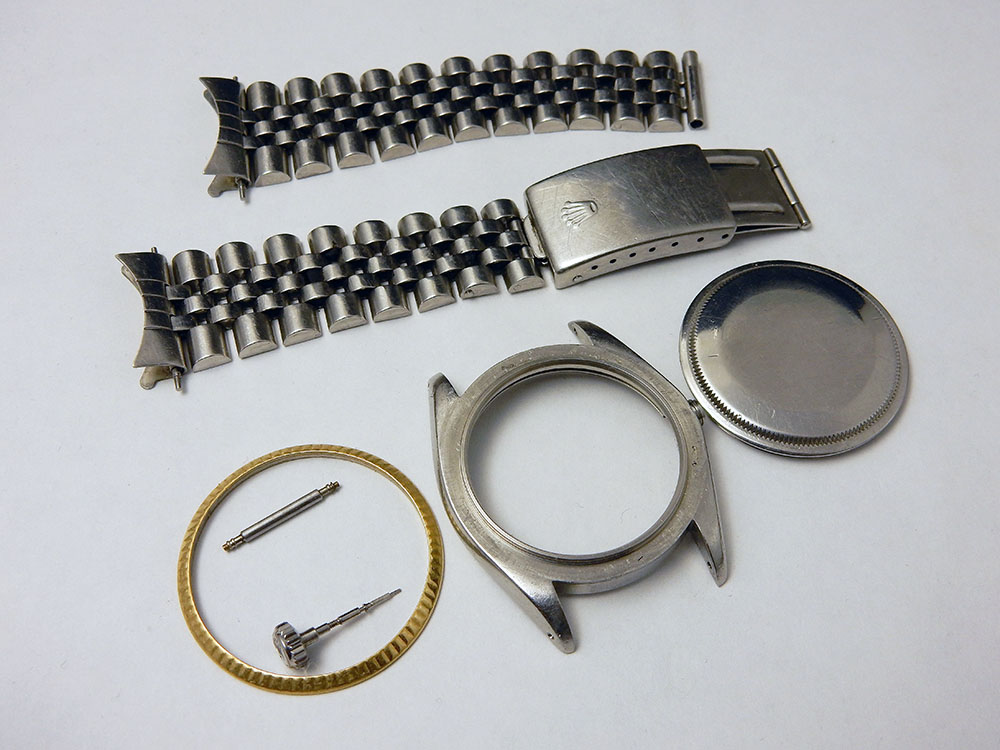 Some spare parts.
Pressing back the bezel.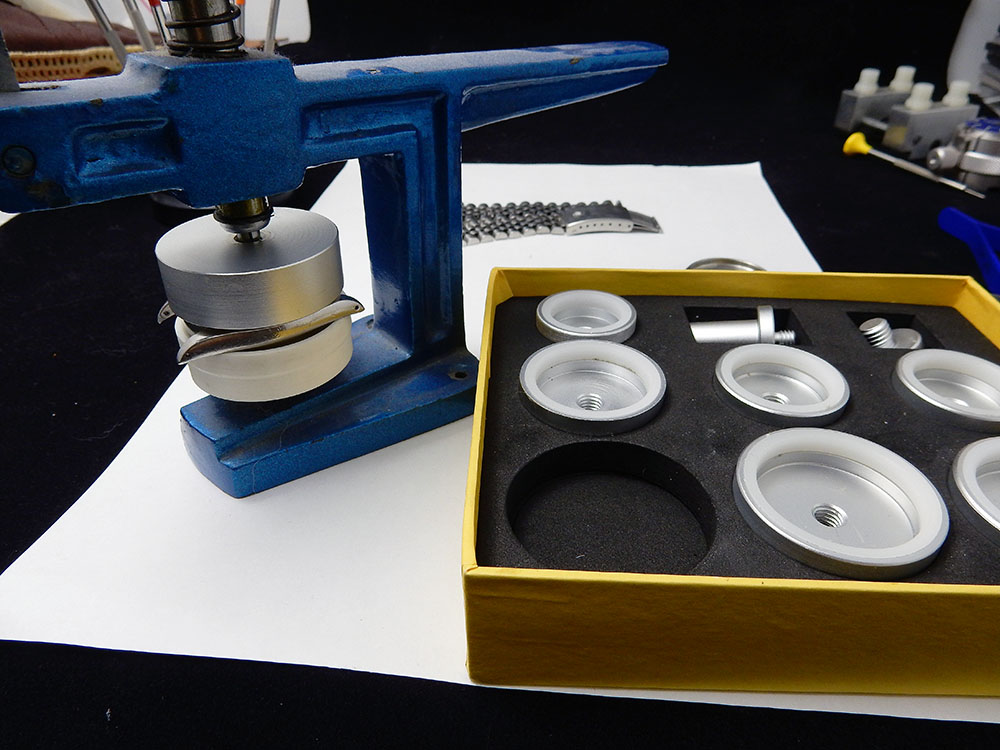 Check so it is waterproof.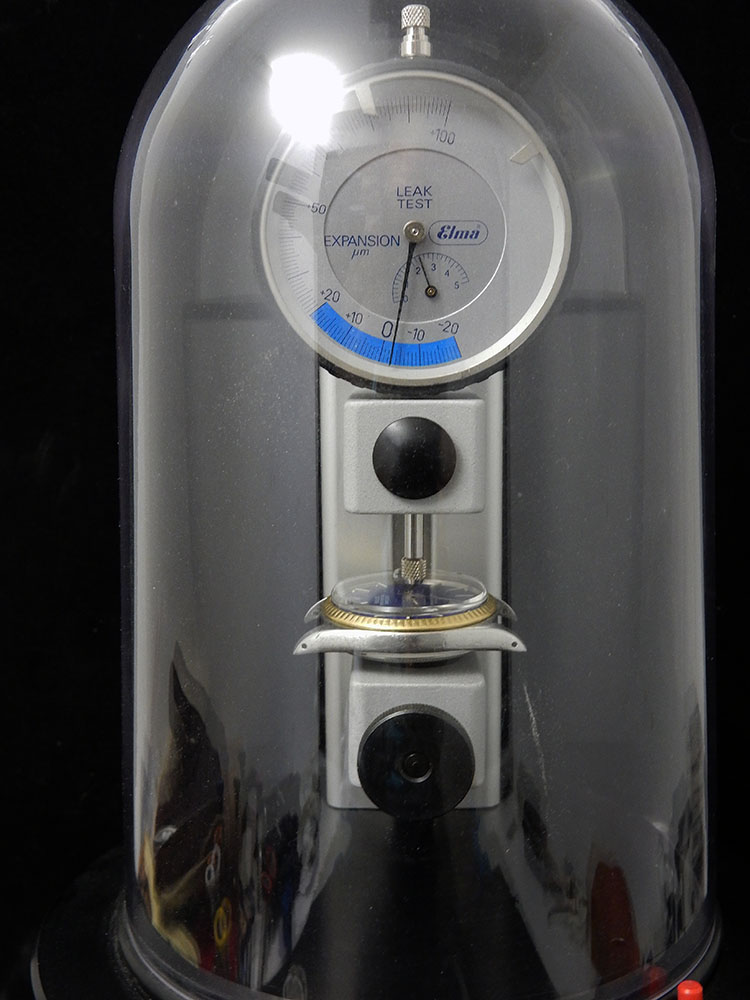 After that is ok it is time to put it together.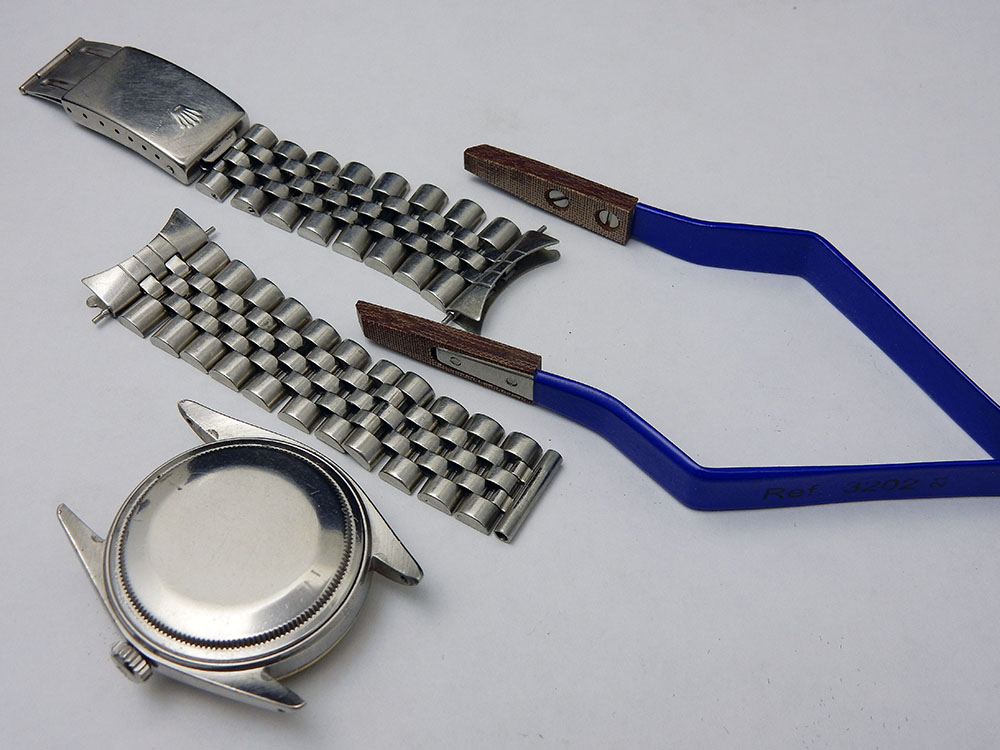 Great result at the timing machine.
So now it is good to serve me for another year.