Rolex GMT Master Ref 1675
So we start with this one.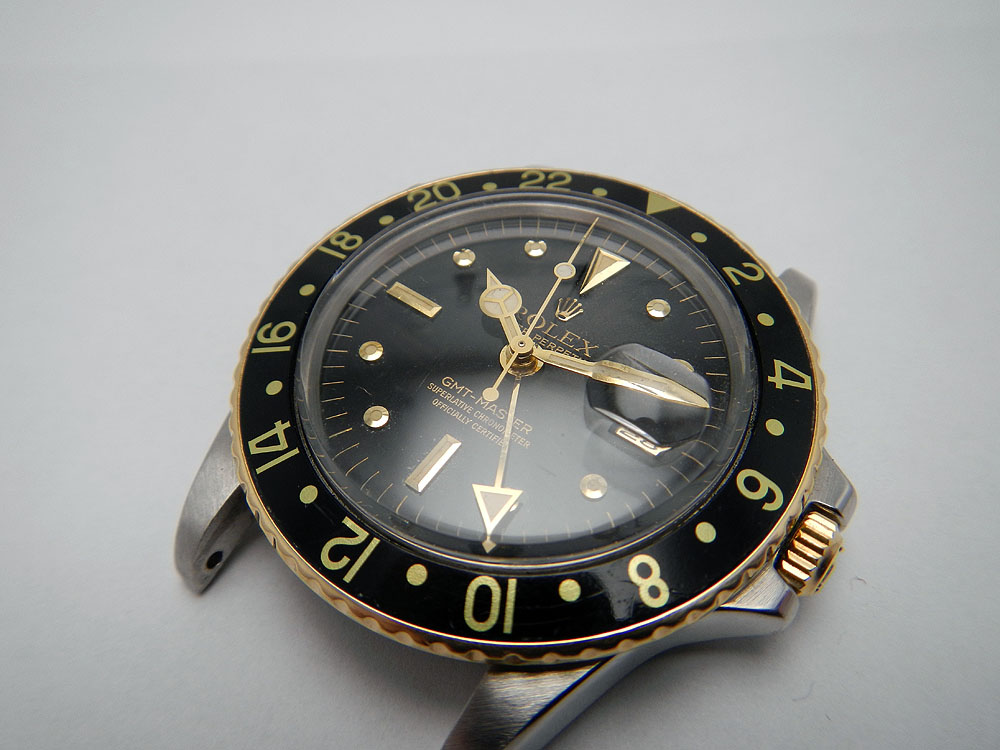 Now I have made myself a opener that can take the Bergeon tool.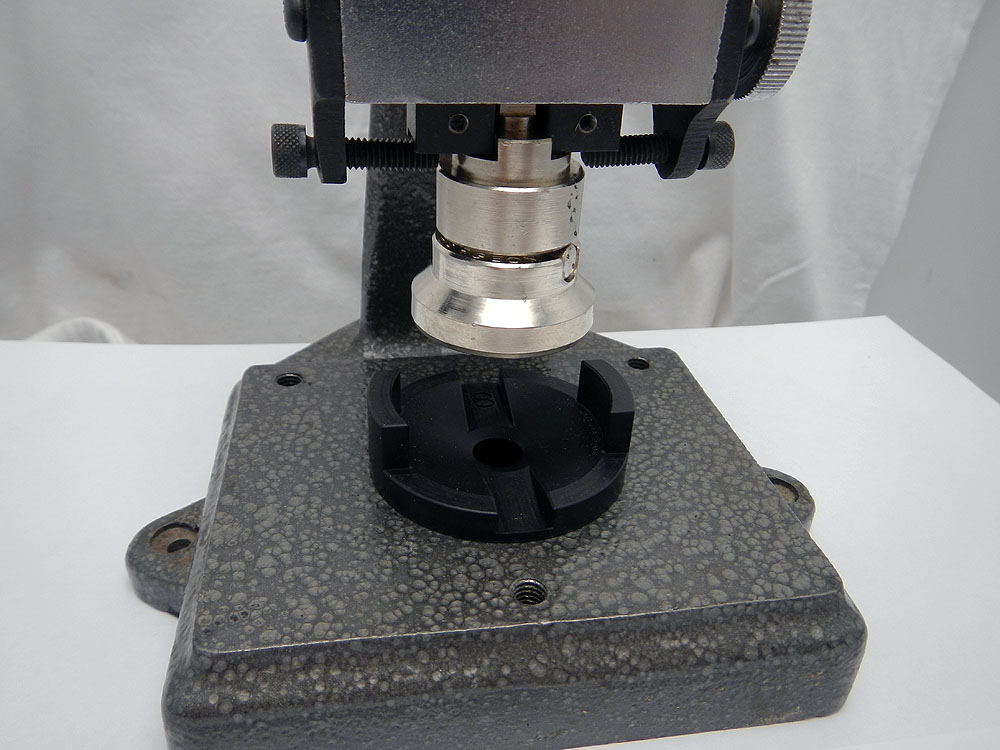 A nice plastic caseholder are in place too.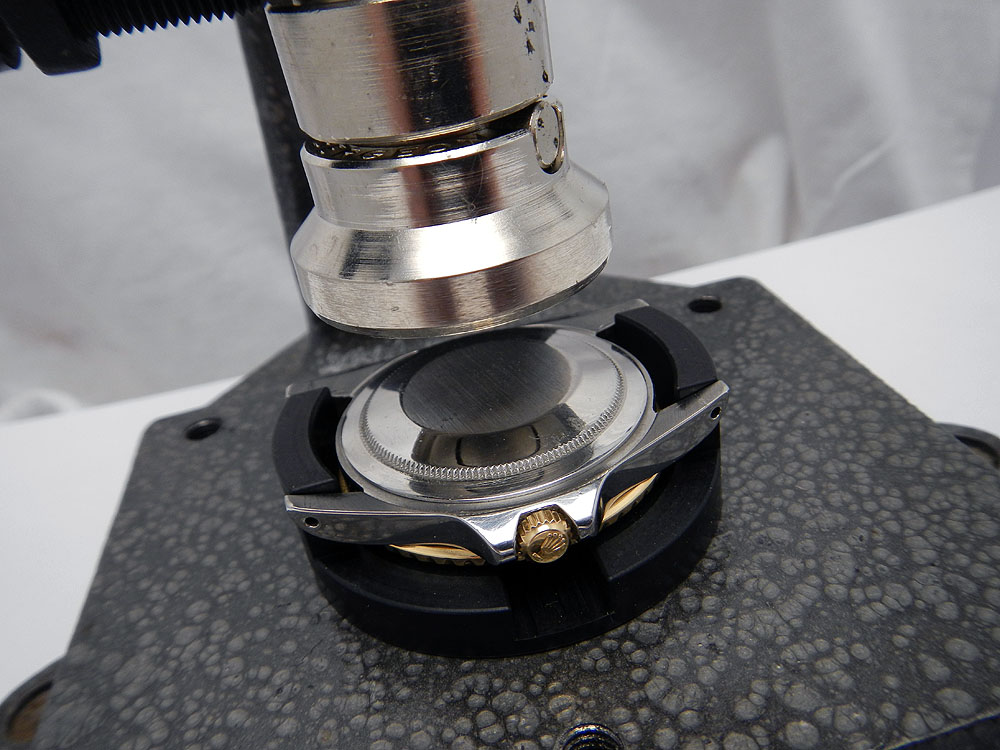 And there is the inside.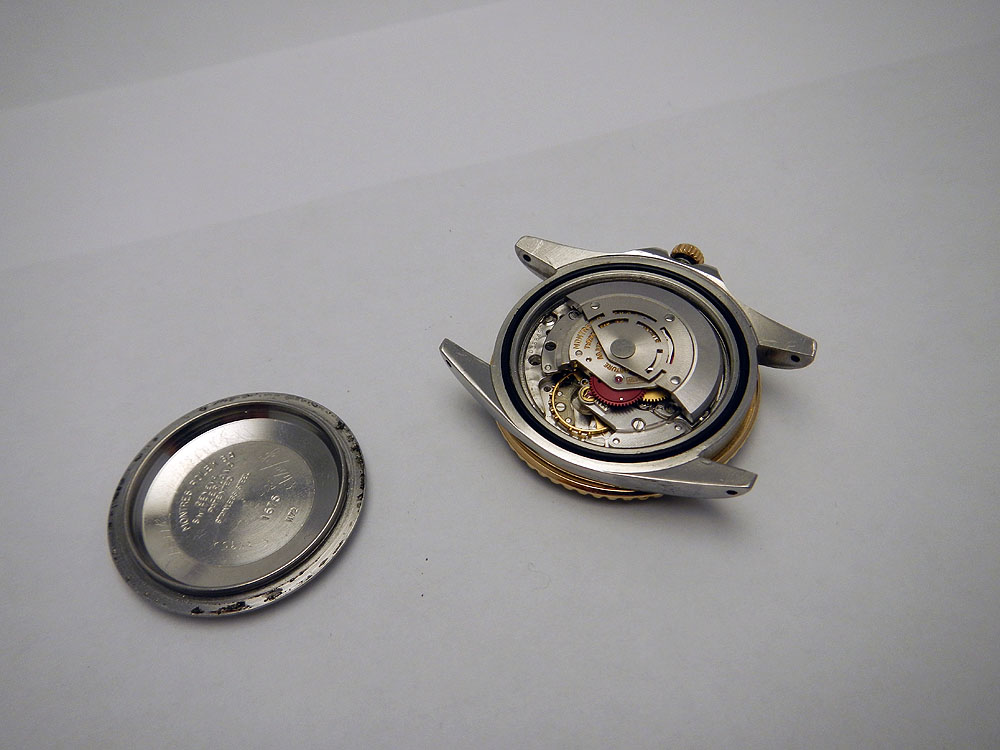 Nothing fancy.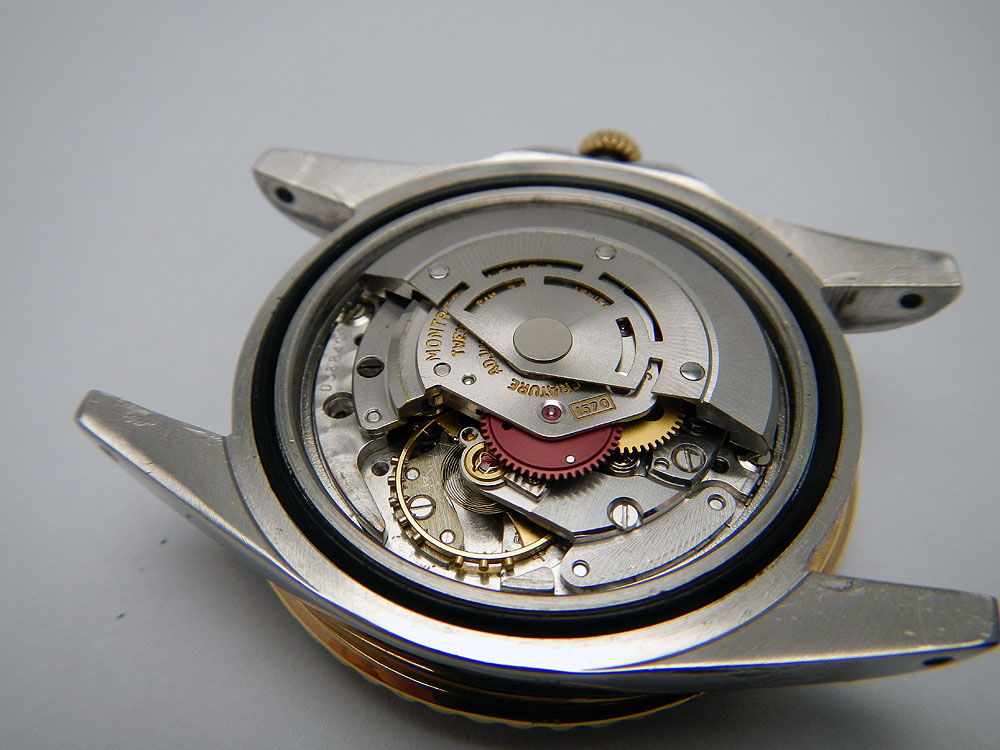 So I start to pull out the winding crown.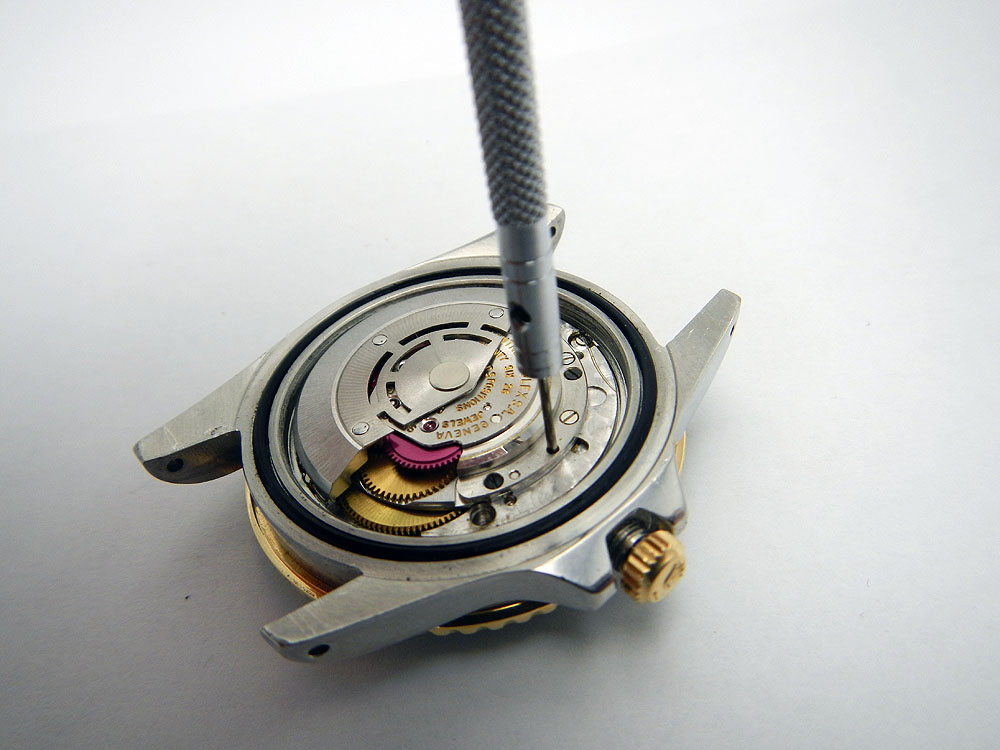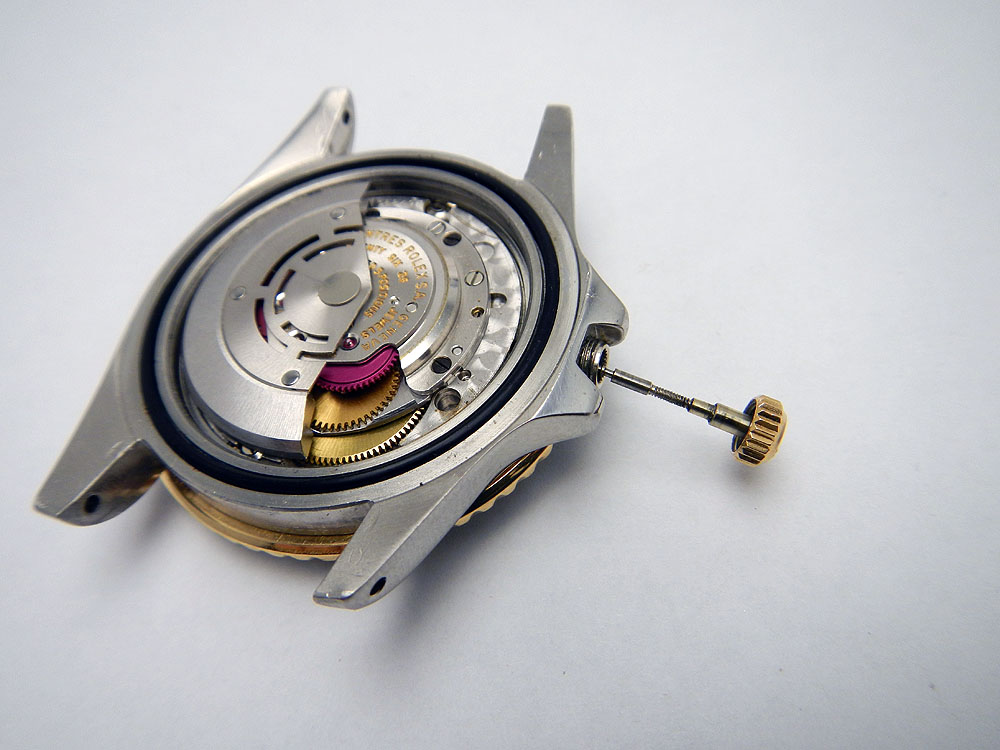 Then I go for the movement. It looks like the last watchmaker slipped with the screwdriver. :-)))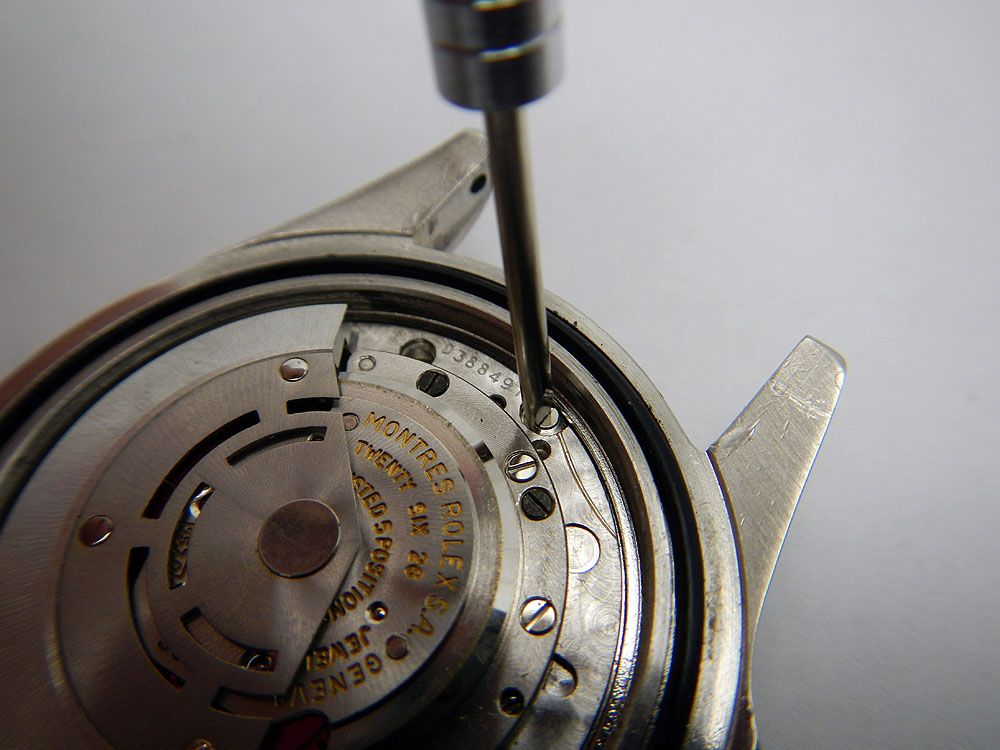 Now it's in the movement holder.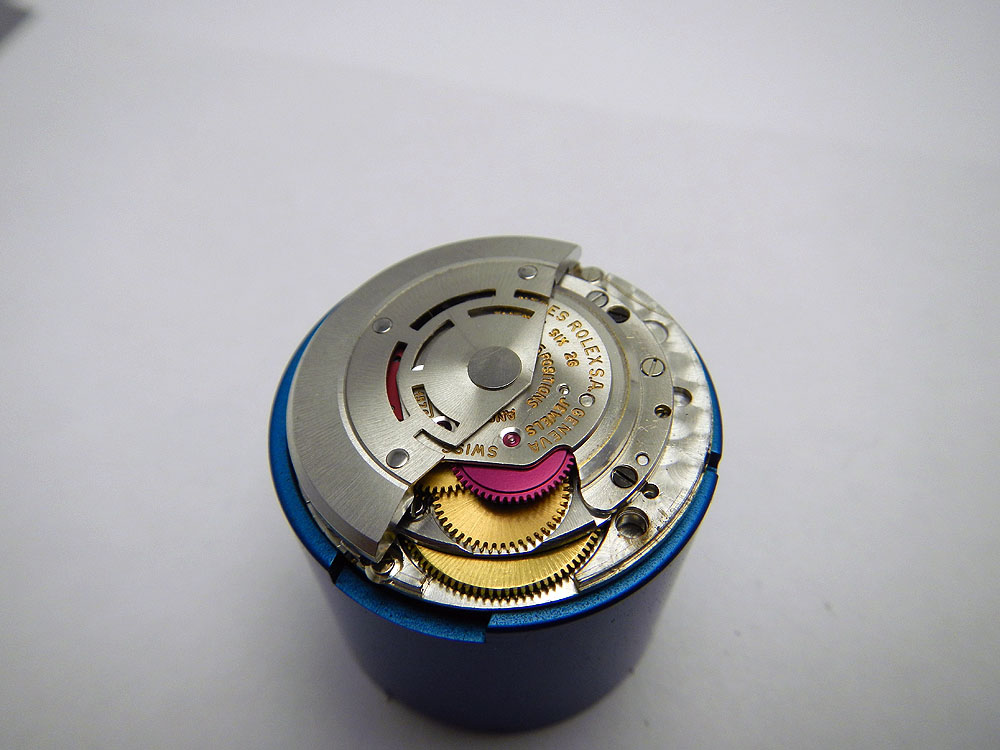 Then I pull off the rotor.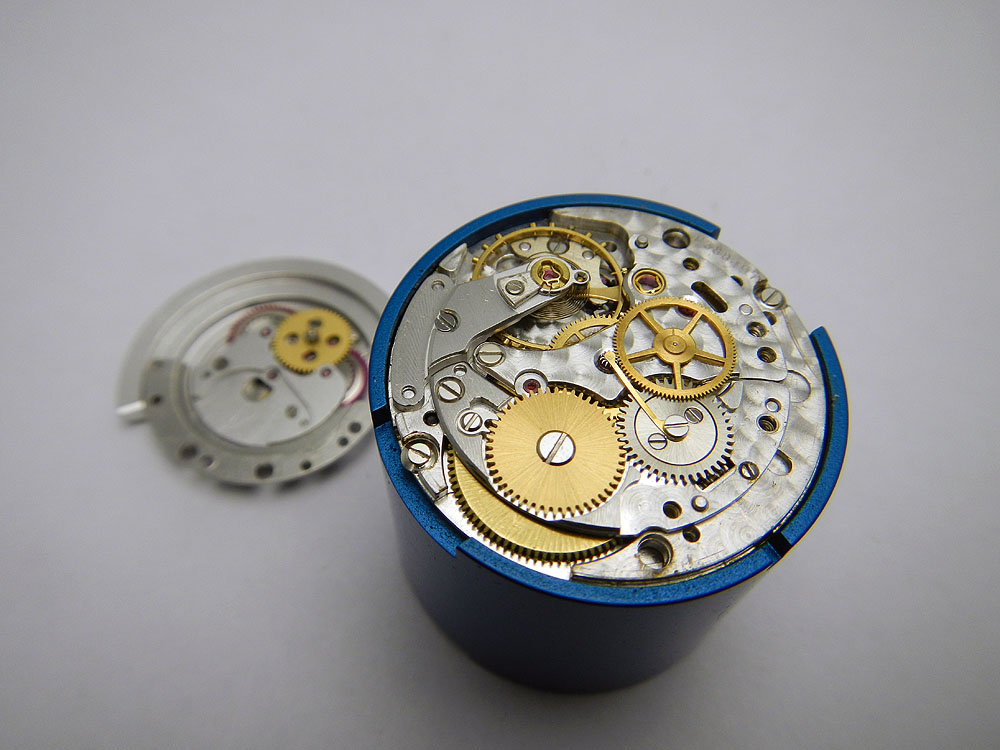 And turn it around.
Next step in the hands.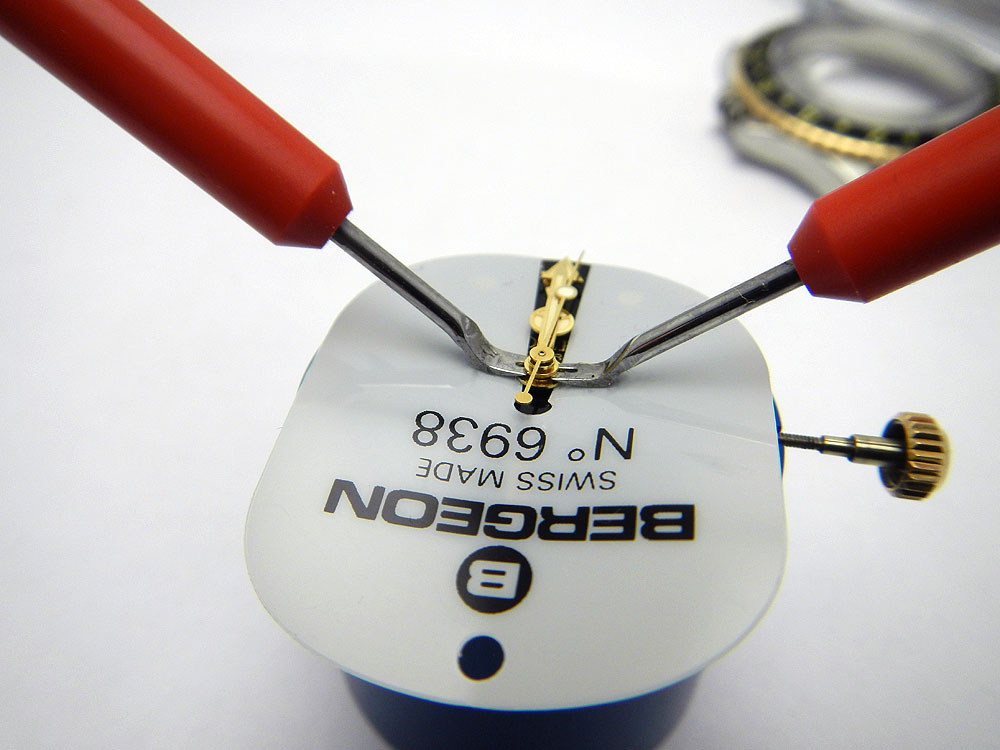 And the dial.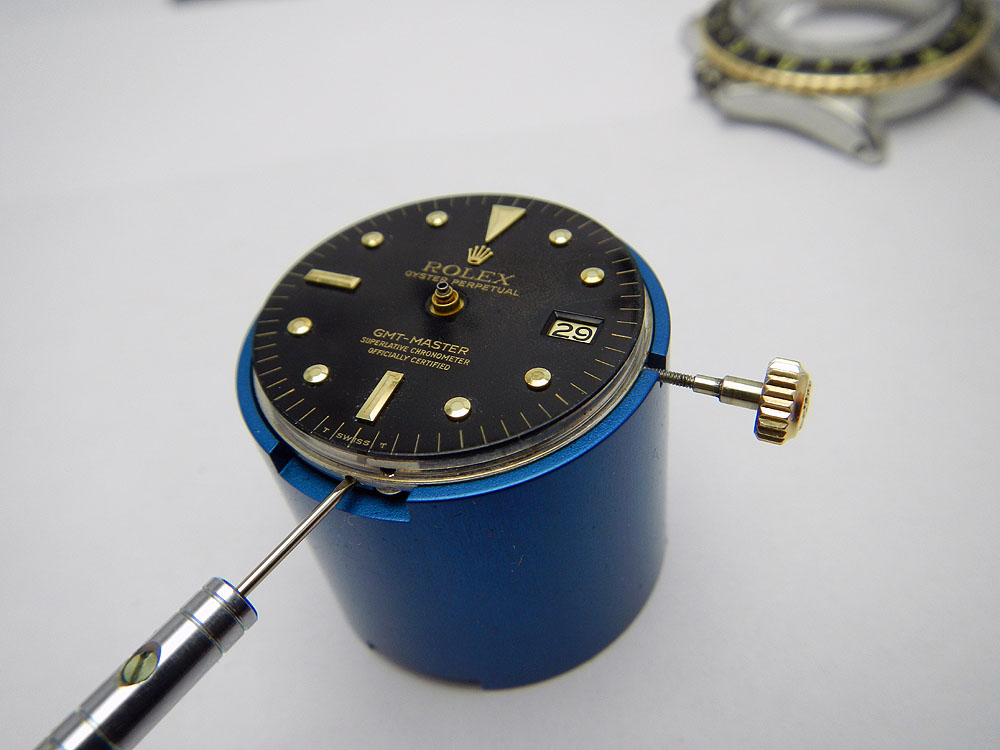 And the datewheel.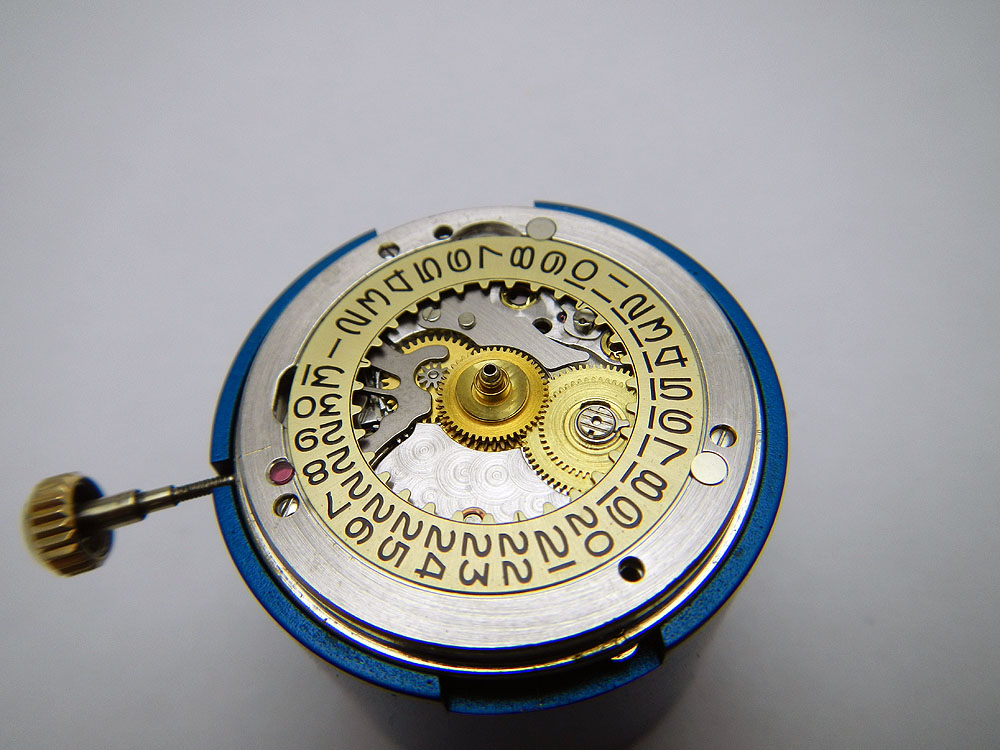 Now I stop for the moment.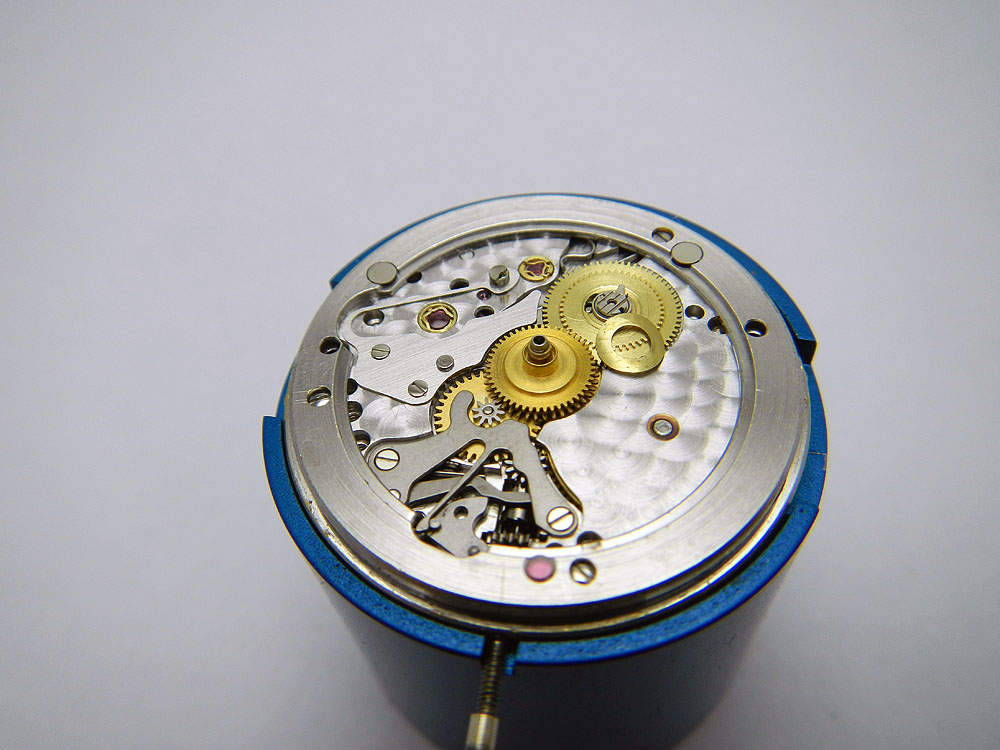 Up with the case in the bezel remover.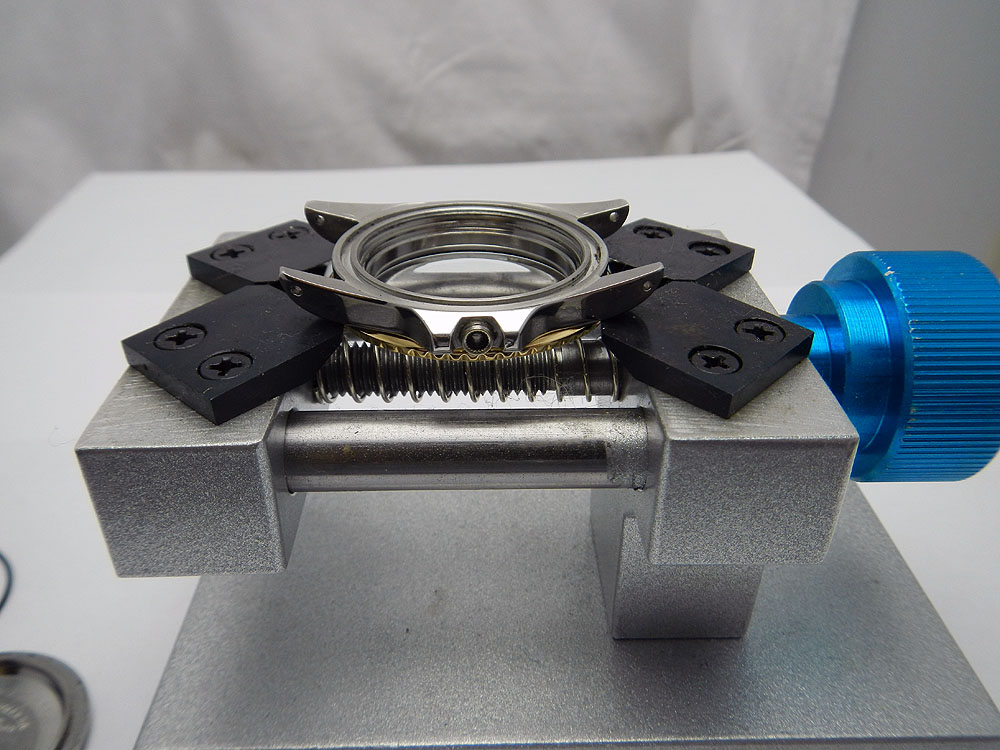 There goes that one.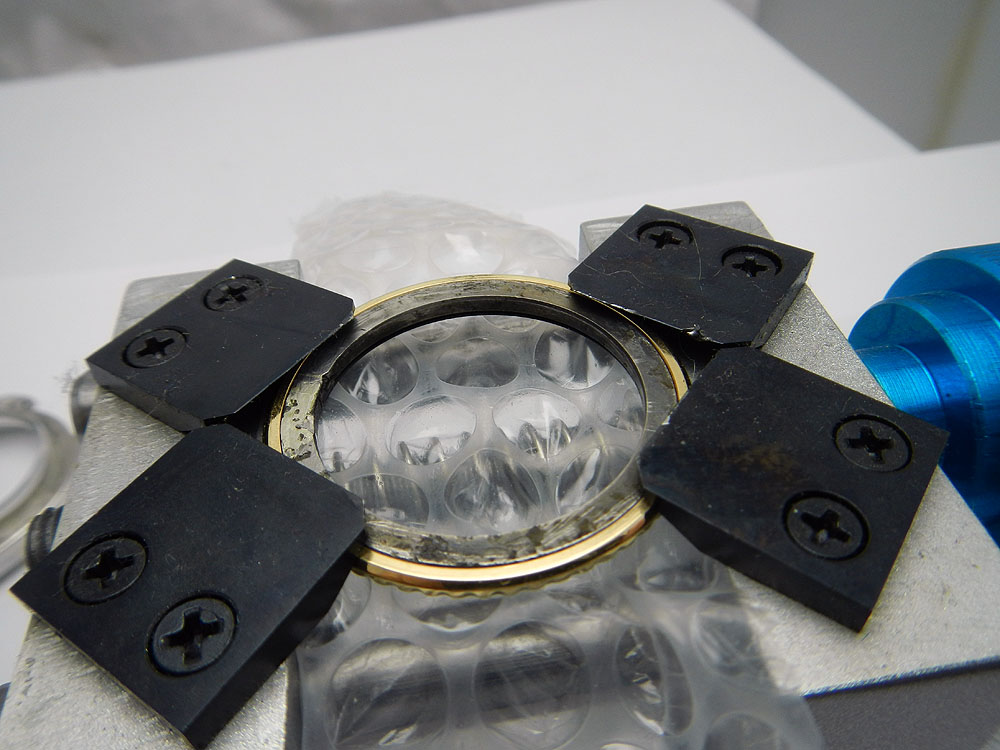 The crystal was glued, not a good idea. So next step is to pull off the crown tube.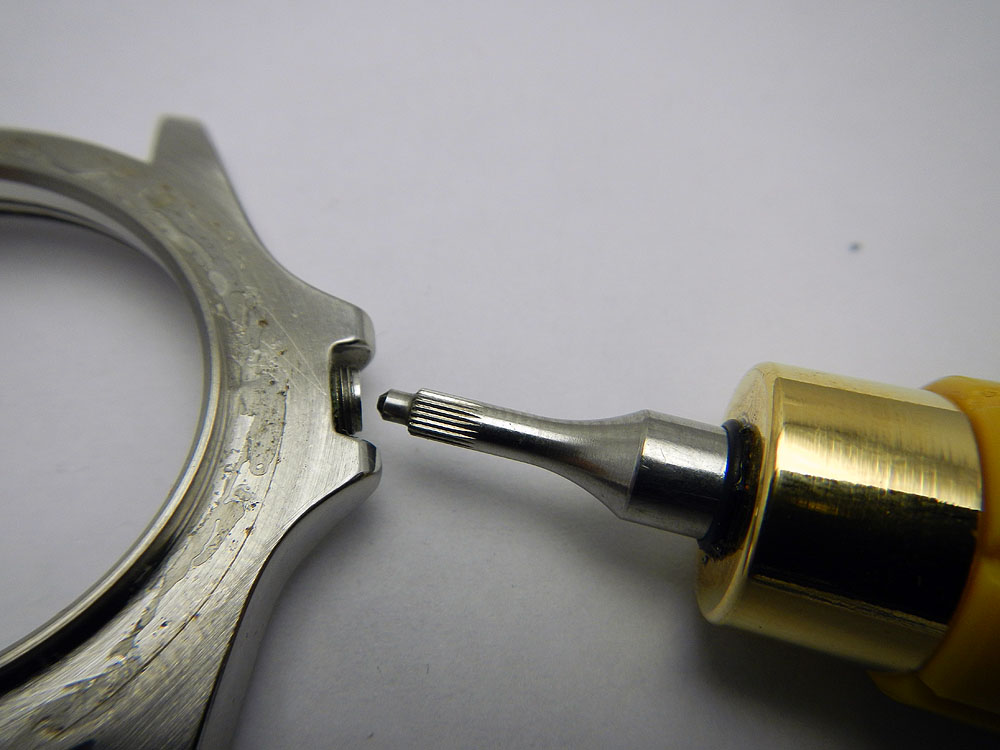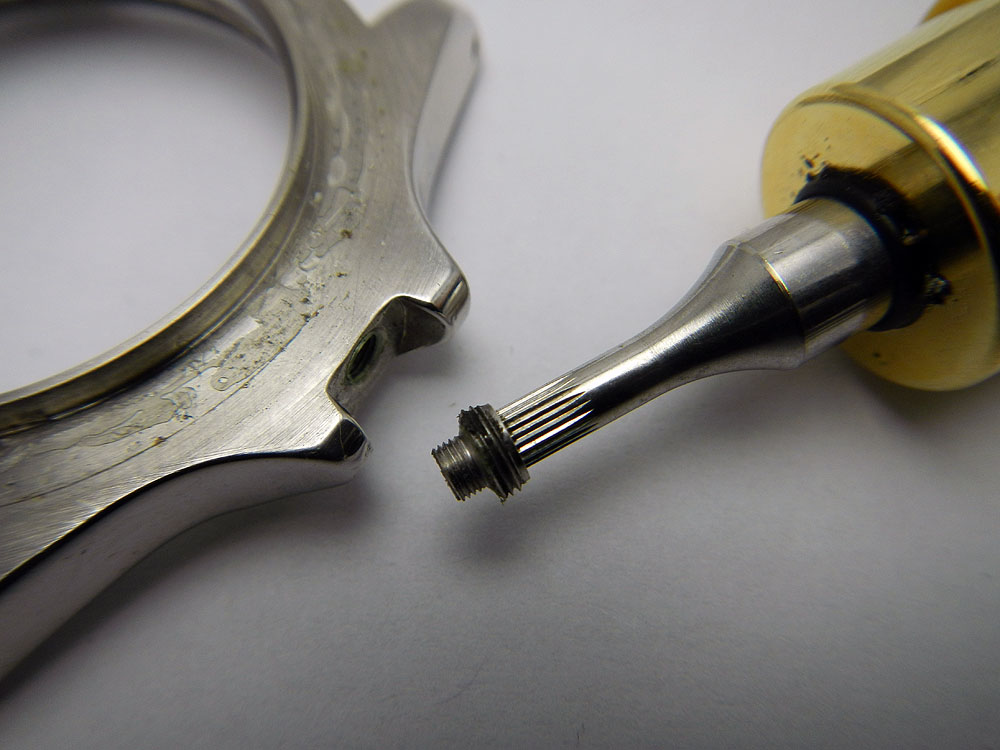 And a bath.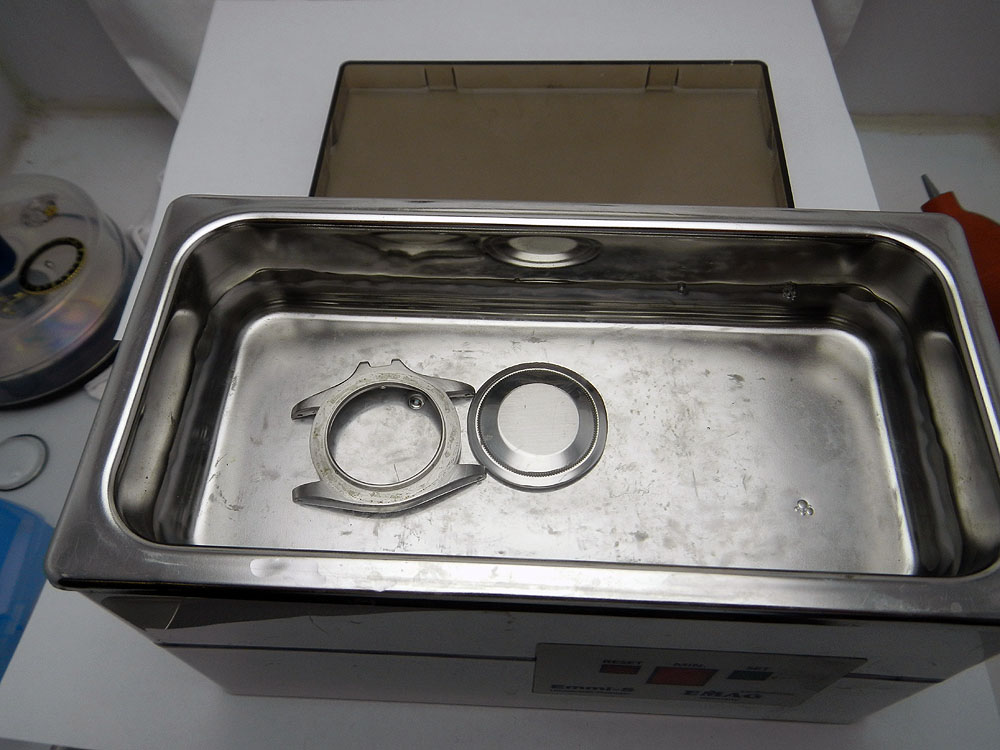 Then I remove the rest of the glue and brush the surface.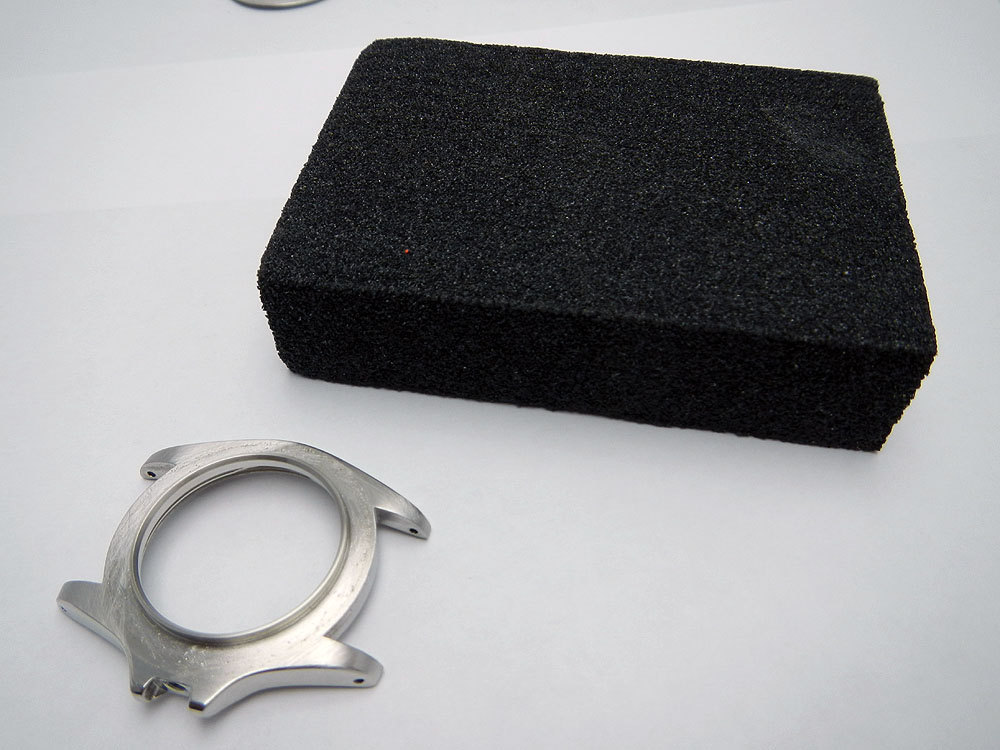 I believe that will be okey now.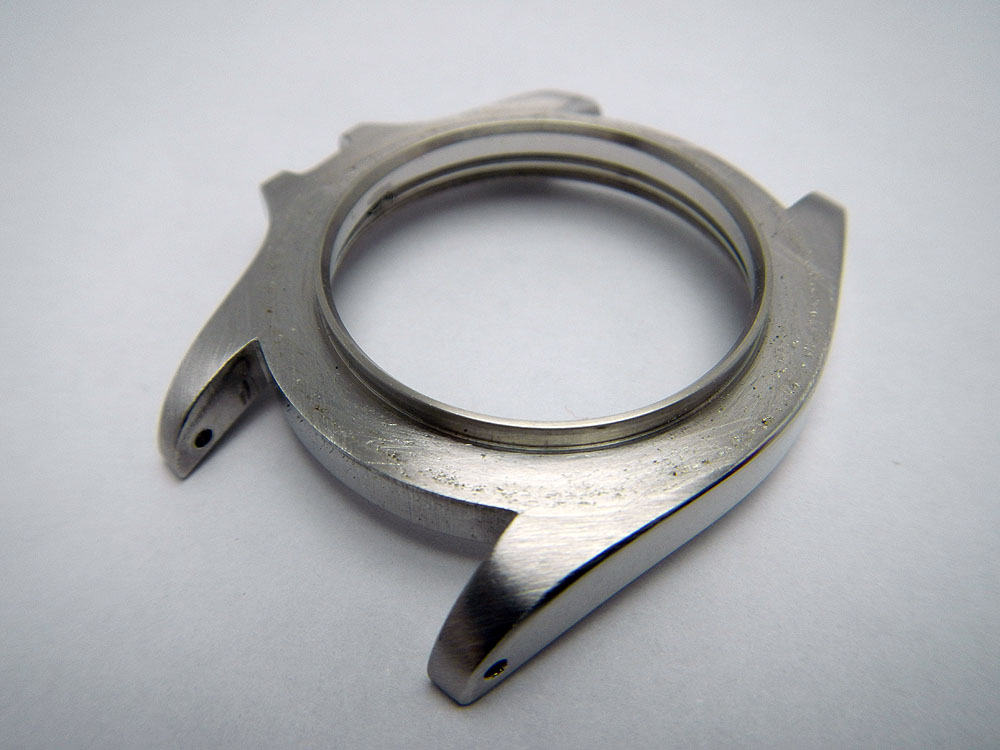 A new crown tube.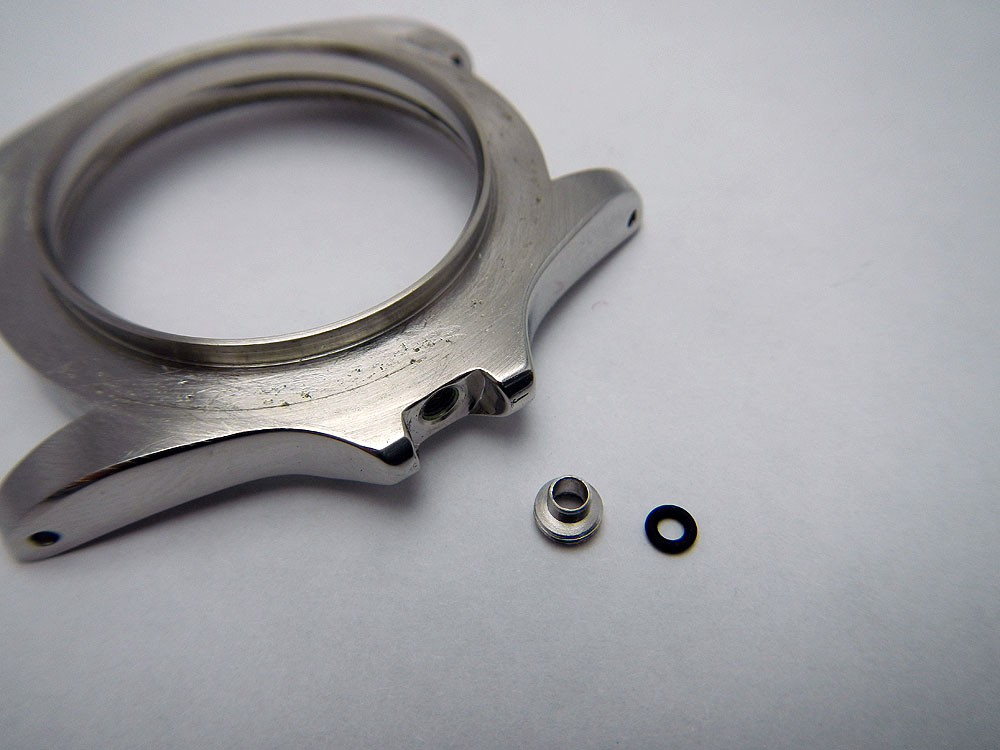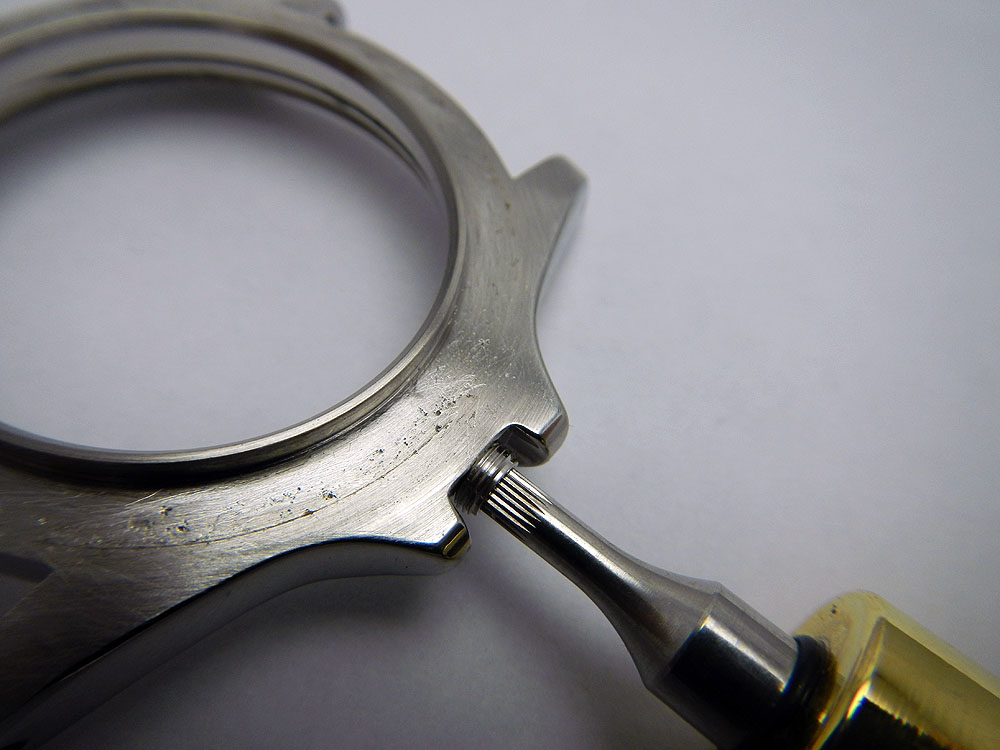 The o-ring in place too.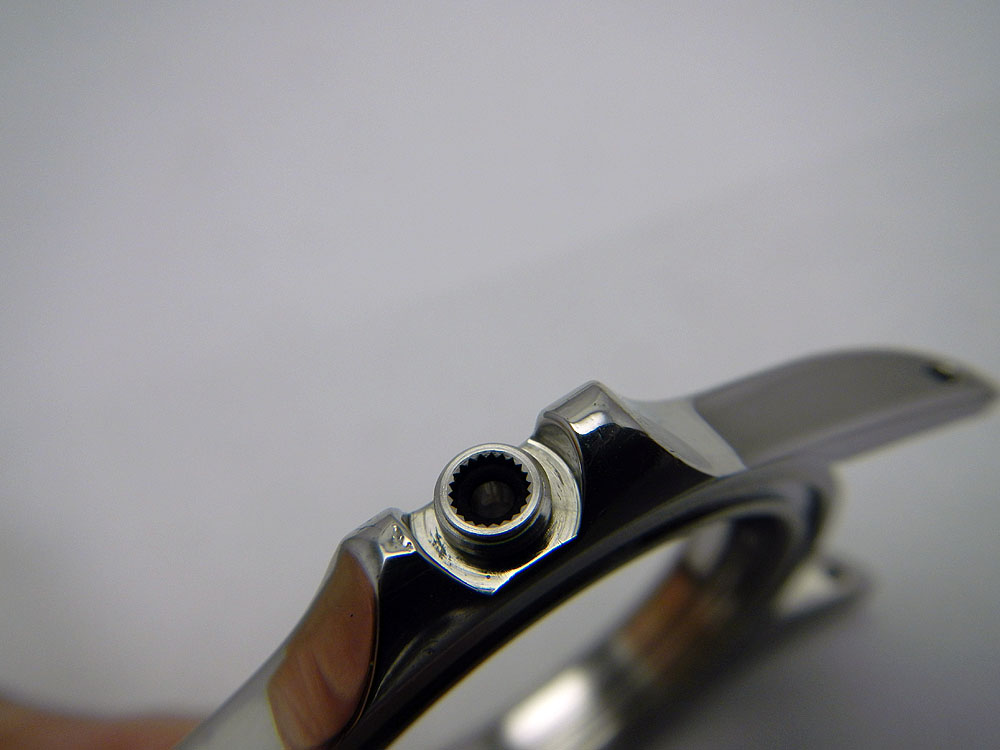 And a fresh crystal.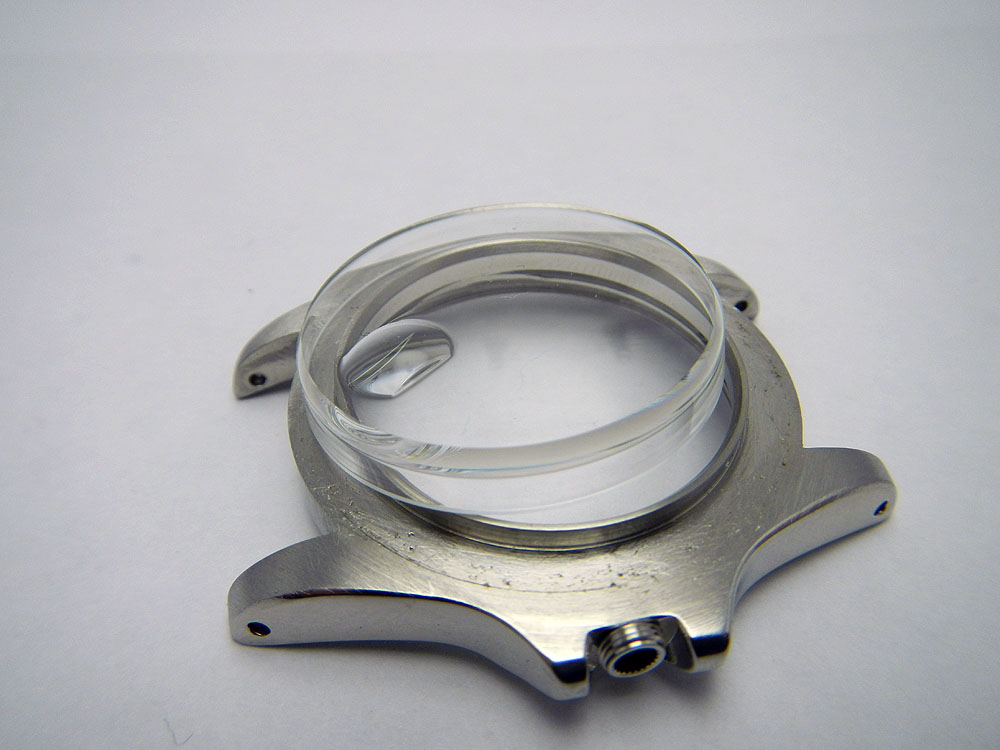 Now we went back to the movement when the case a drying. A new bright white datewheel with open 6 and 9.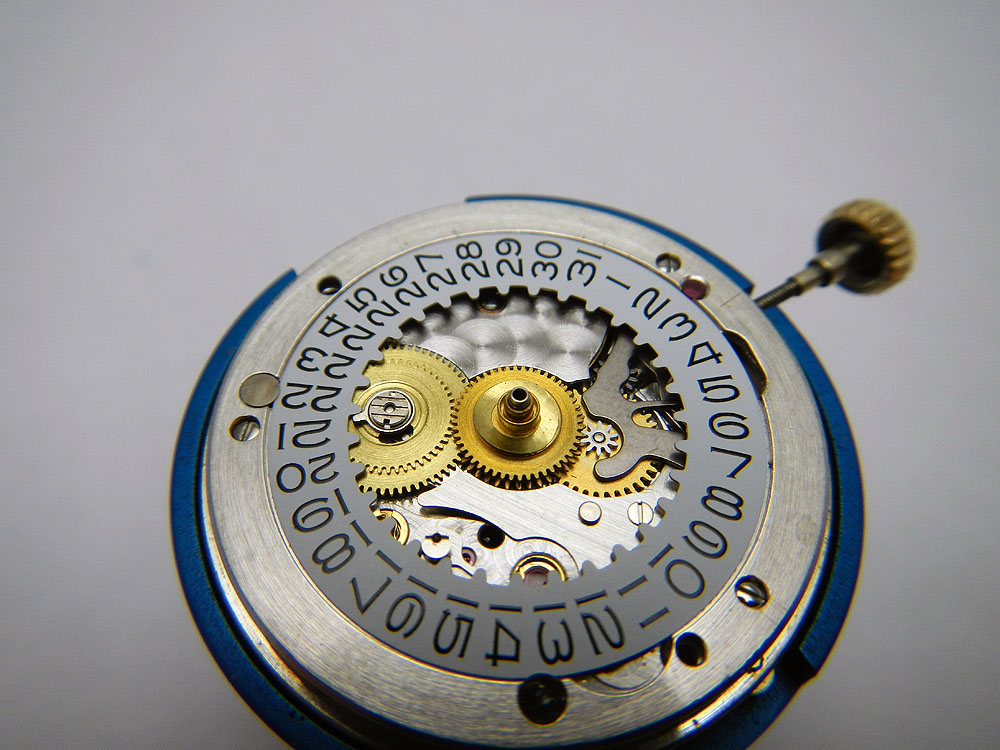 And here is the dial I will use.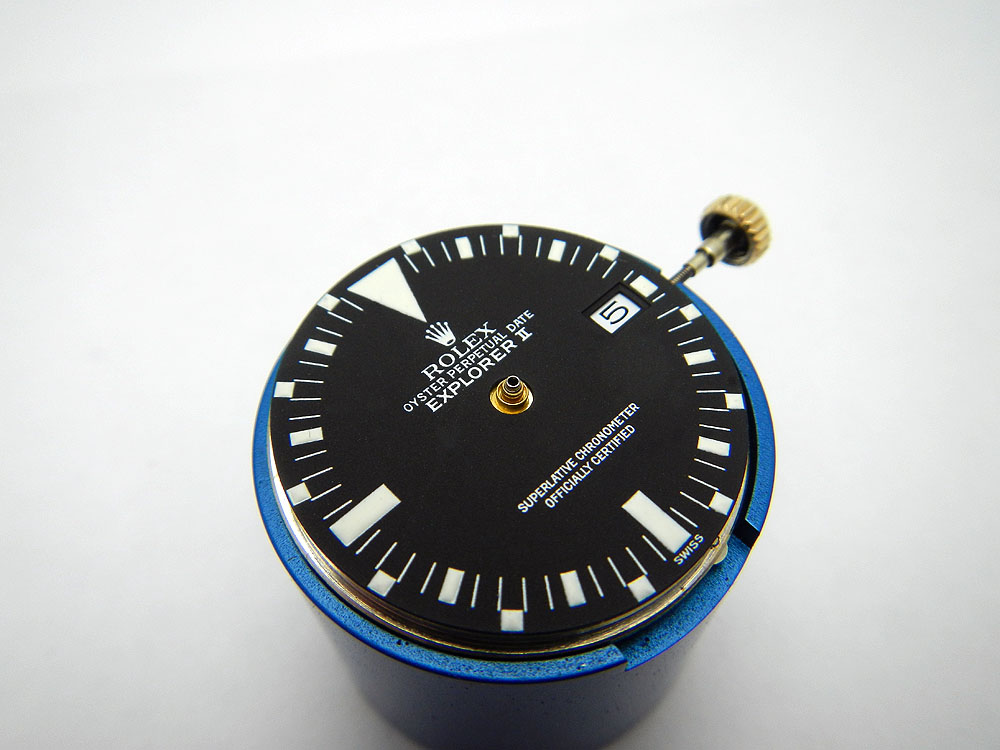 And of course a fresh set of hands with the orange hand.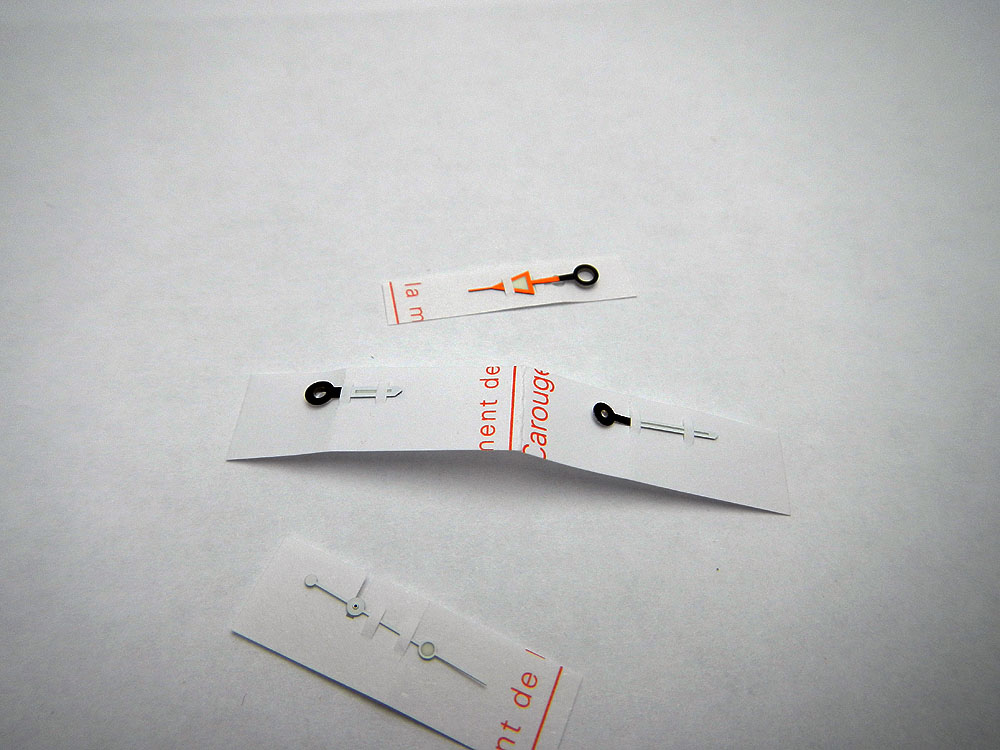 So now it's time to put the hands in place.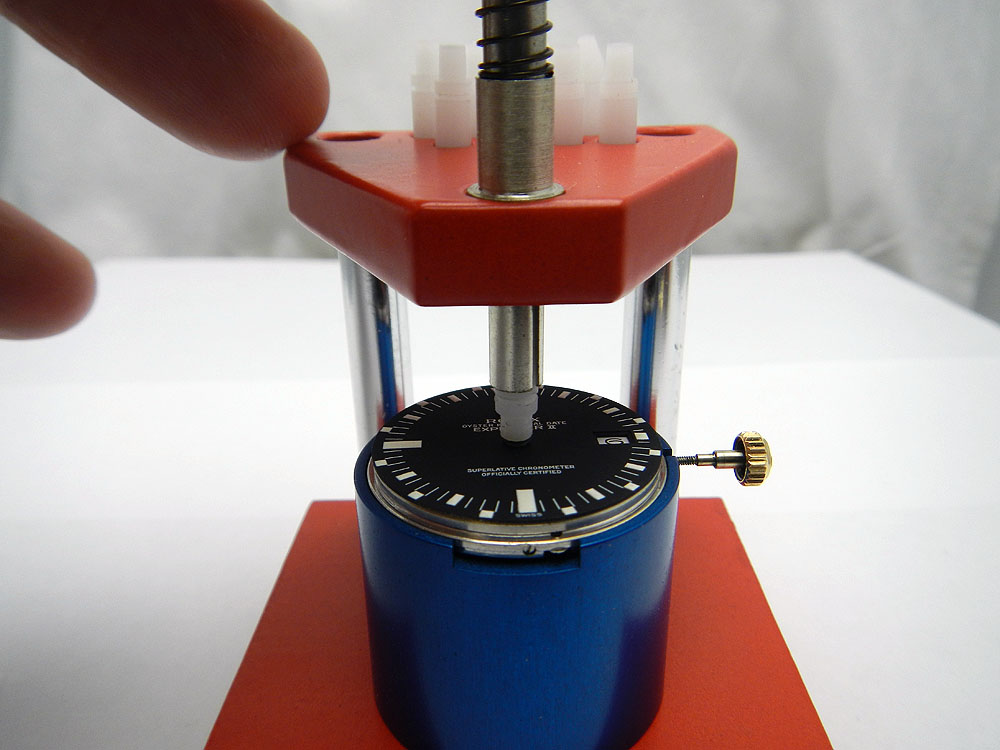 The orange fits like a glove.
And the rest.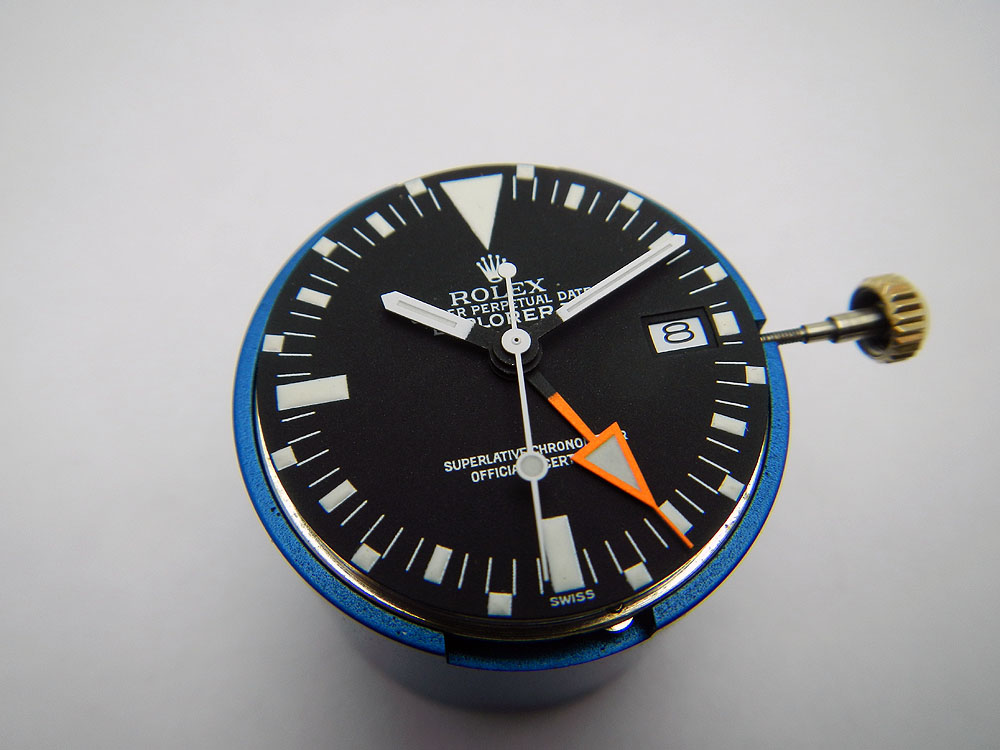 Then we go back to the case and put a bezel on.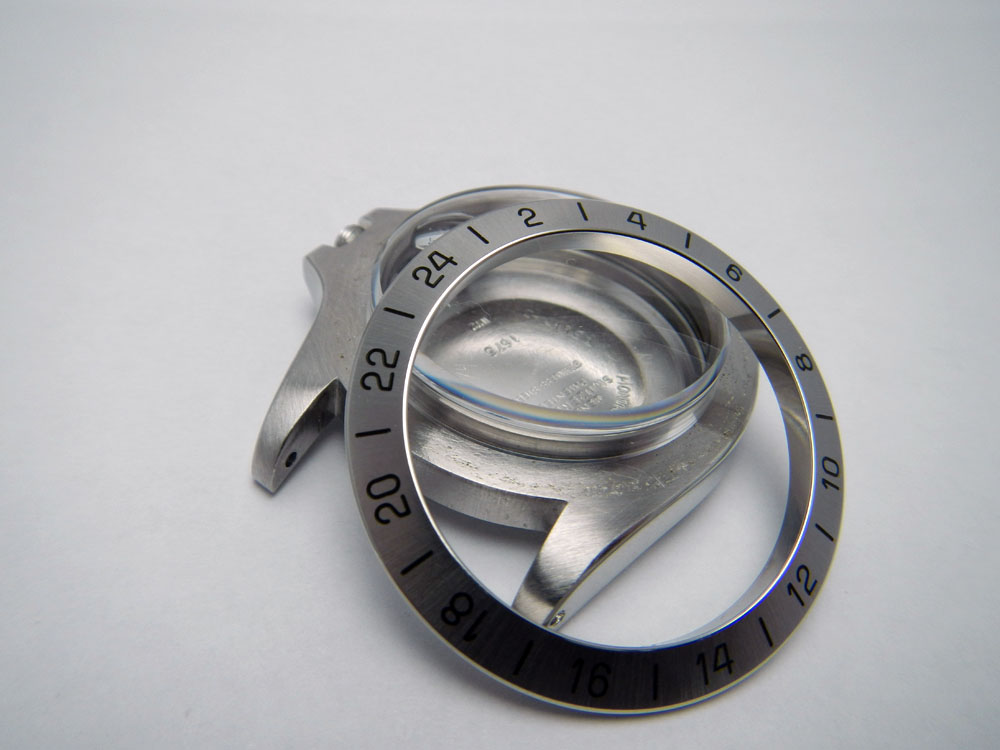 This will be good.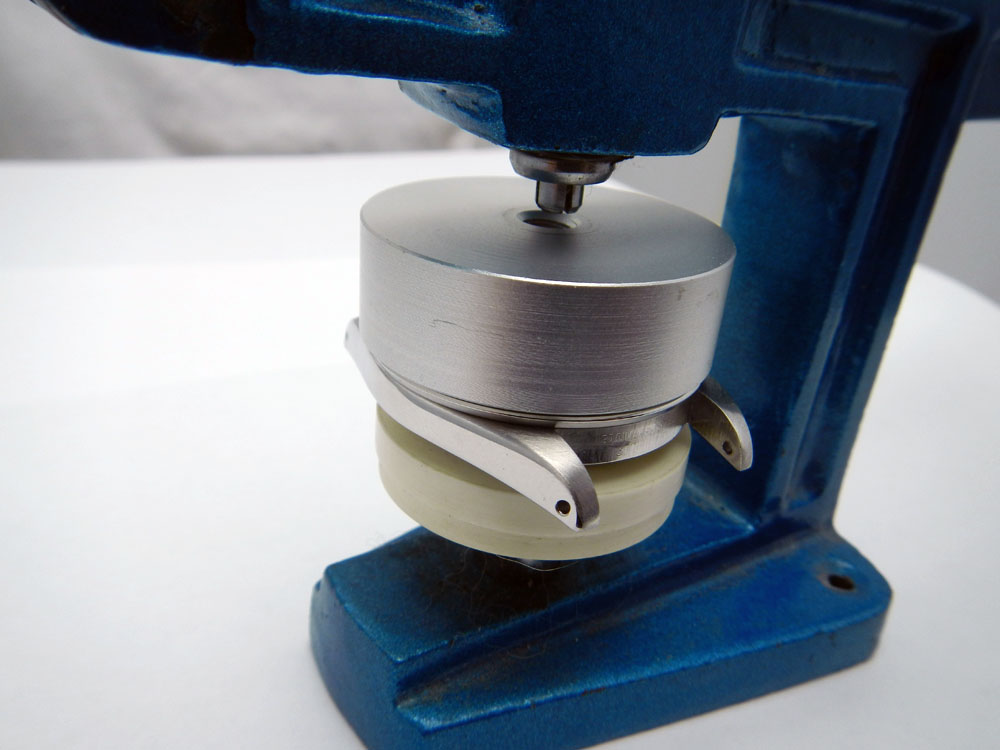 Damn, now we talking.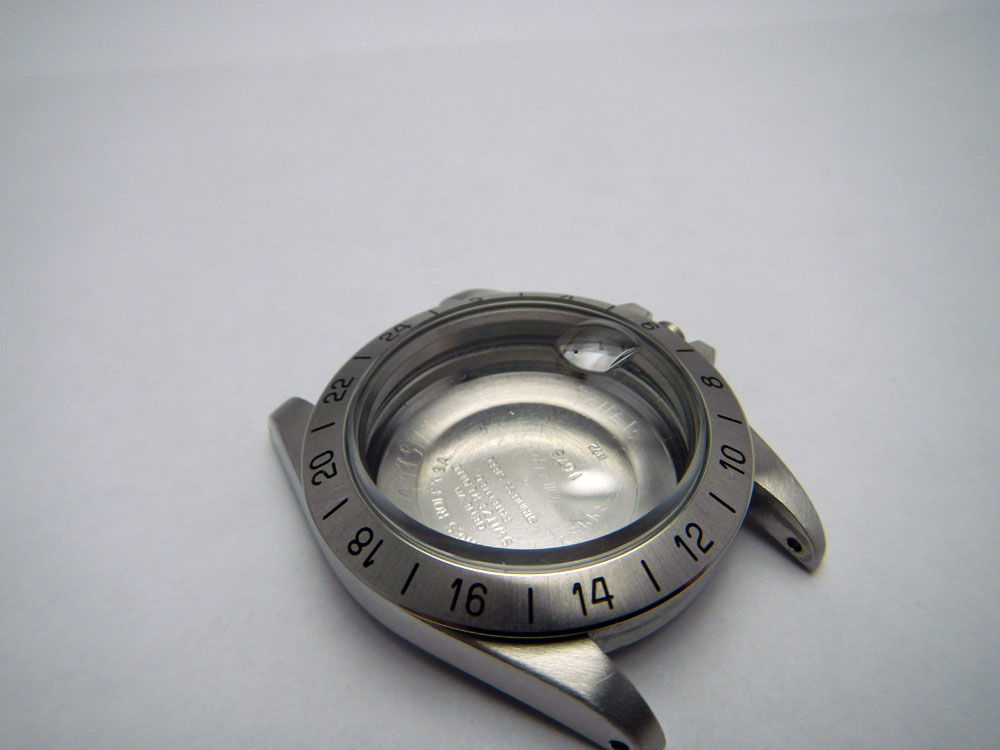 Now I have to get rid of the last gold part.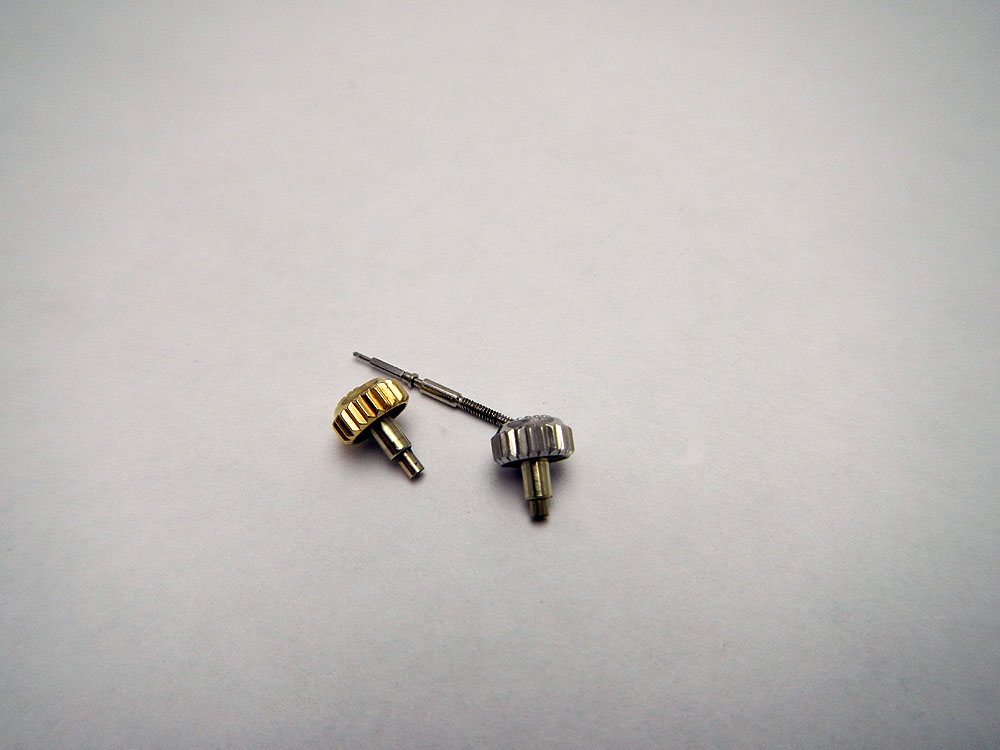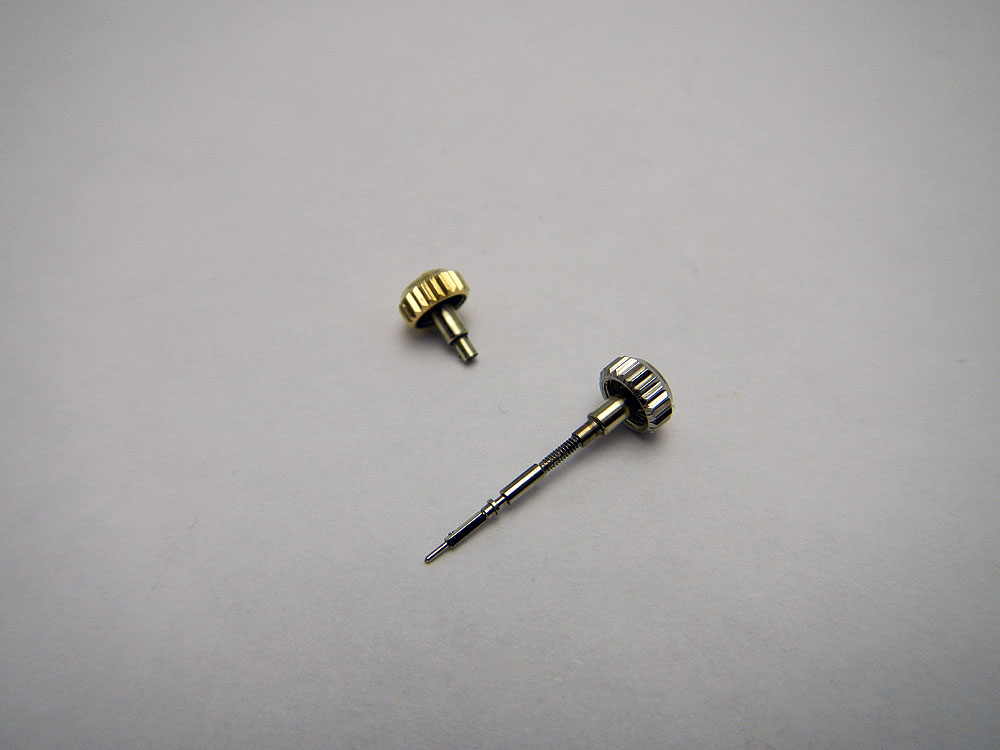 Then I put together the last parts and here is the result.