After 2 weeks of this nice acquaintance, I have reluctantly sent this beauty back.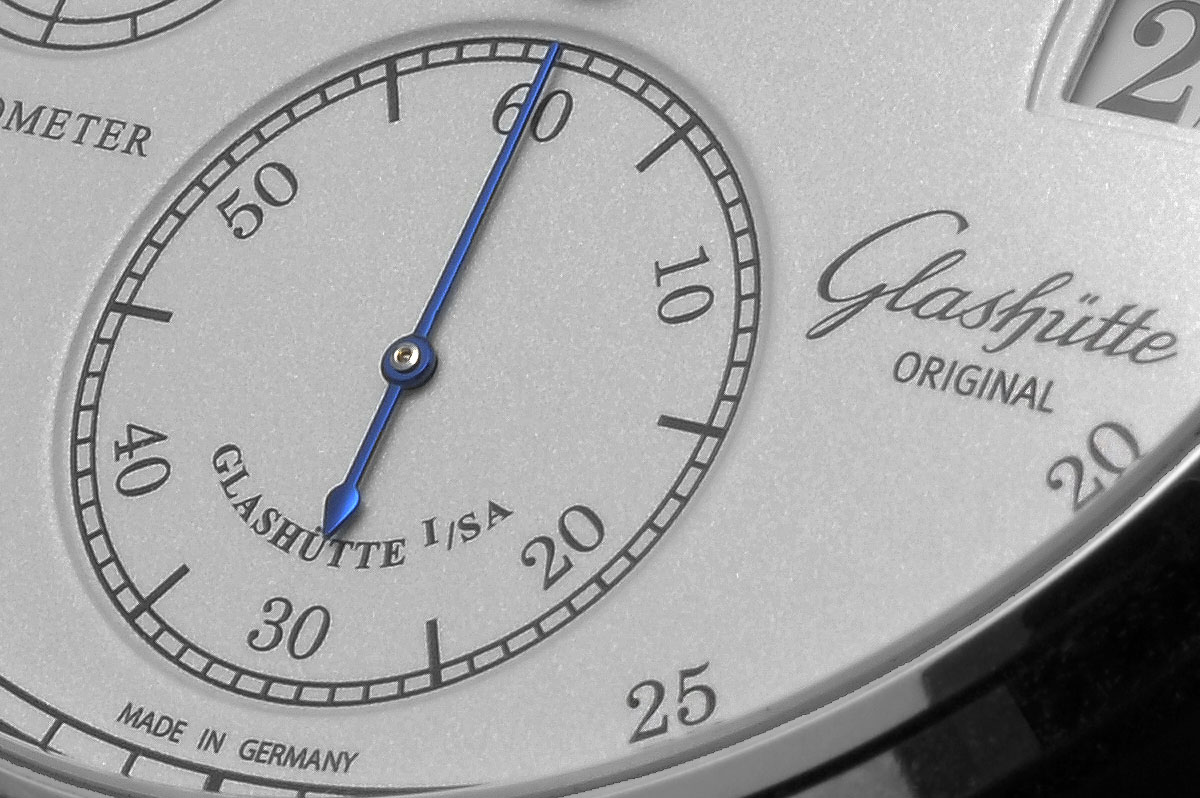 The Glashütte Original chronometer is a watch that really smile at me. When I saw it for the first time in 2009 I was in love.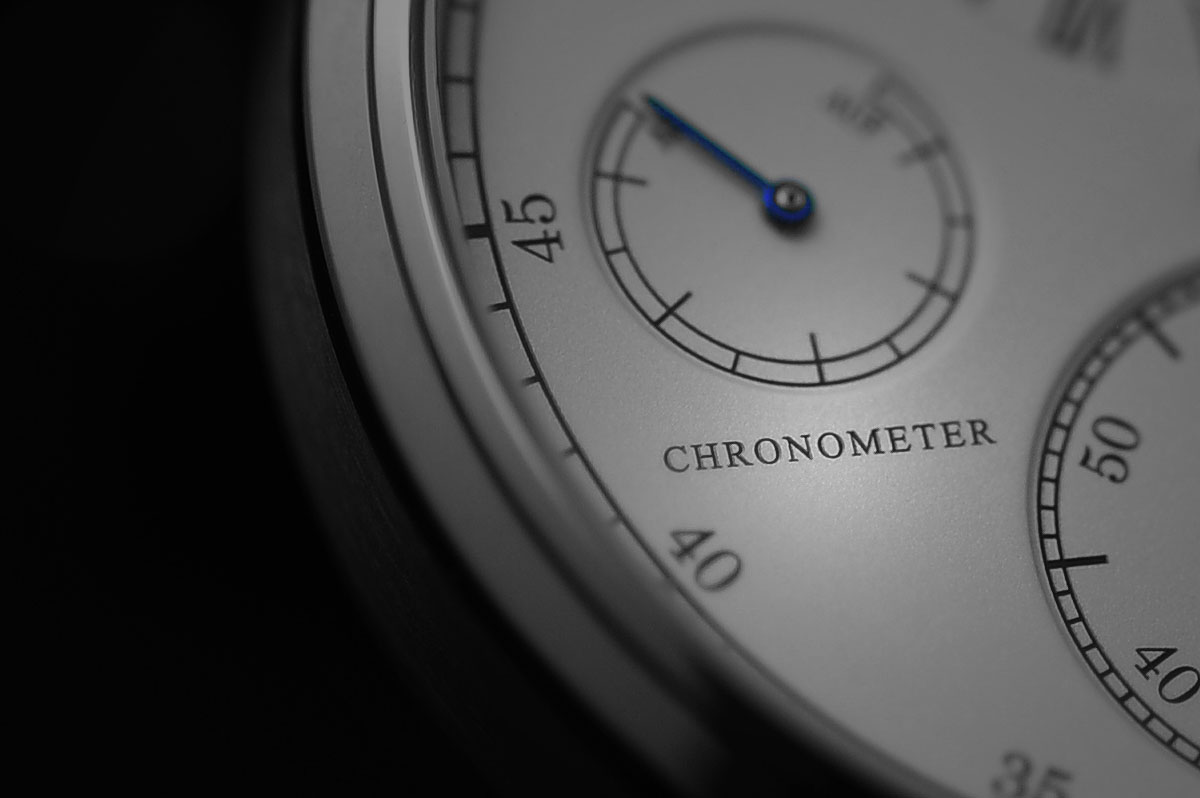 This unique model have have a separate hour dial, blued hands and a varnished silver-grainé fine matt finish at the dial.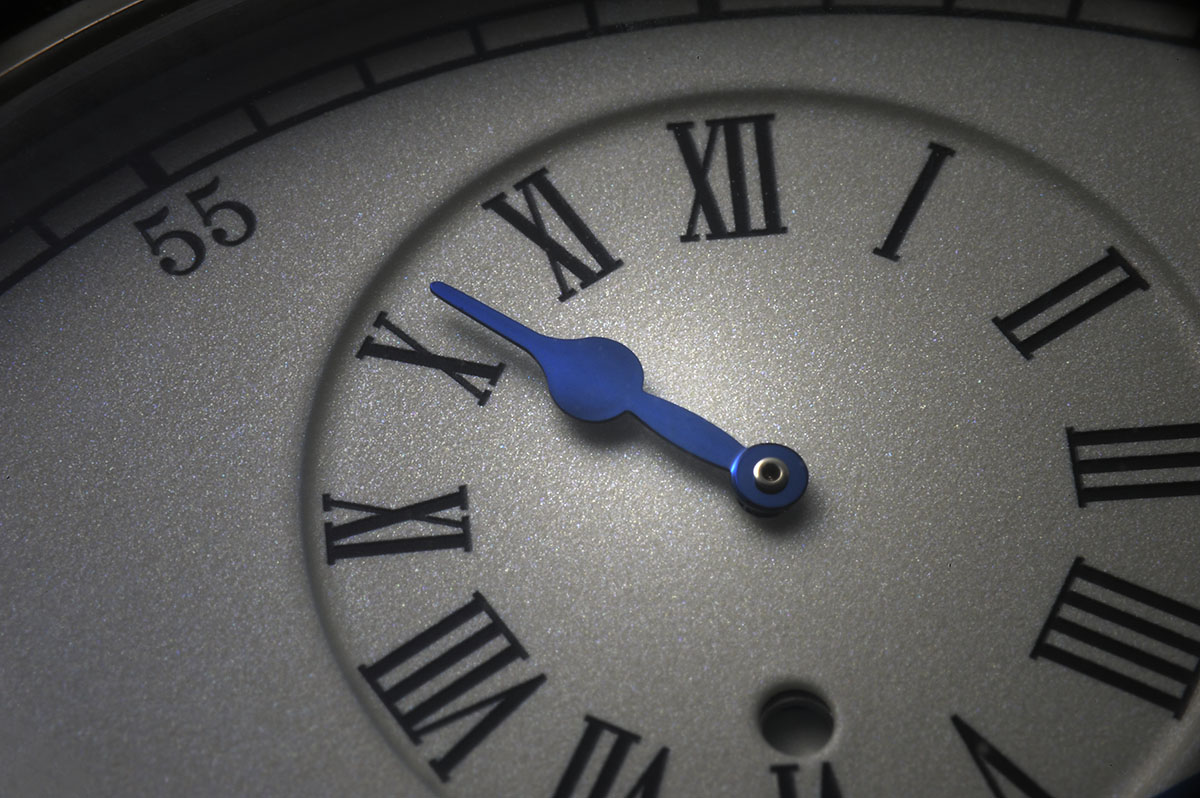 If you don't have figure it out so am I speaking of the Glashütte Original Senator Chronometer Regulator in white gold that was released in 2013.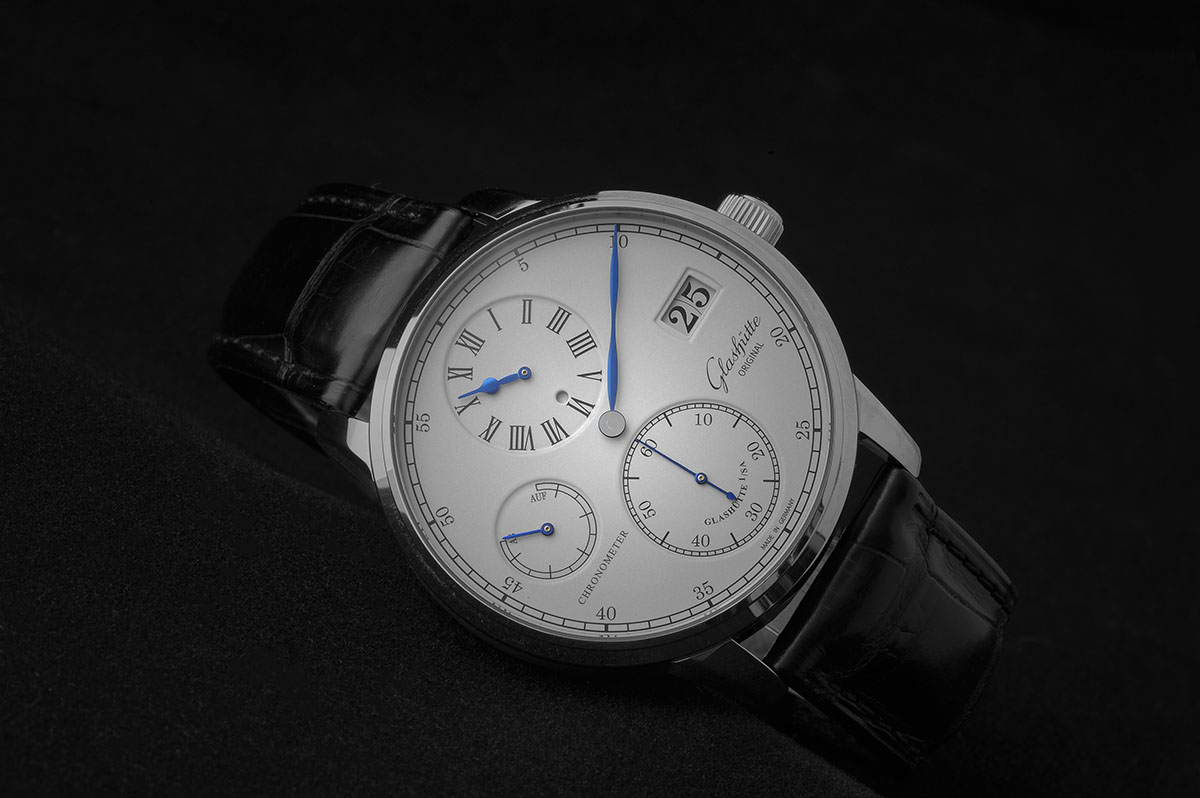 The look of this watch made me thinking of a old pendulum clock, it is equally pleasing to look at.
The three quarter plate chronometer movement is loaded with gears it's a feast for the eye.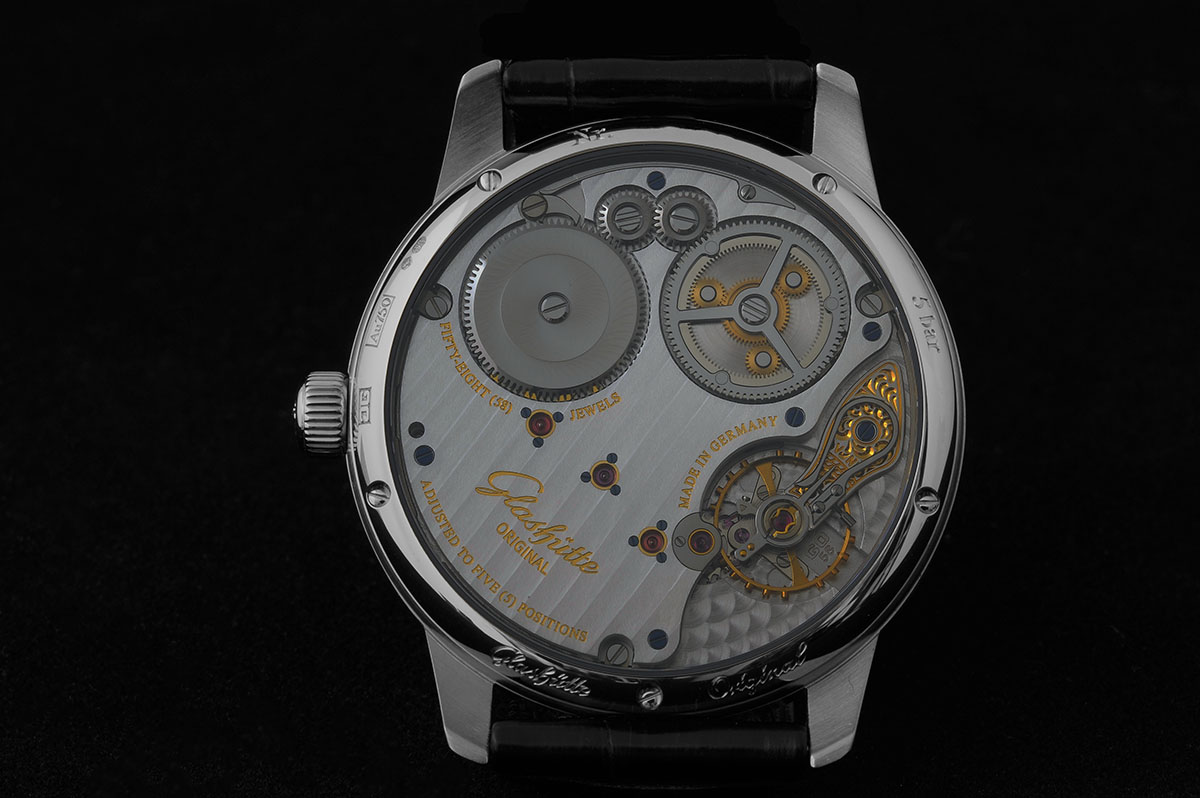 The great retention is the aesthetically pleasing planetary gears which, by all means, does a good job, but makes you recognize the chronometer movement in a long distance.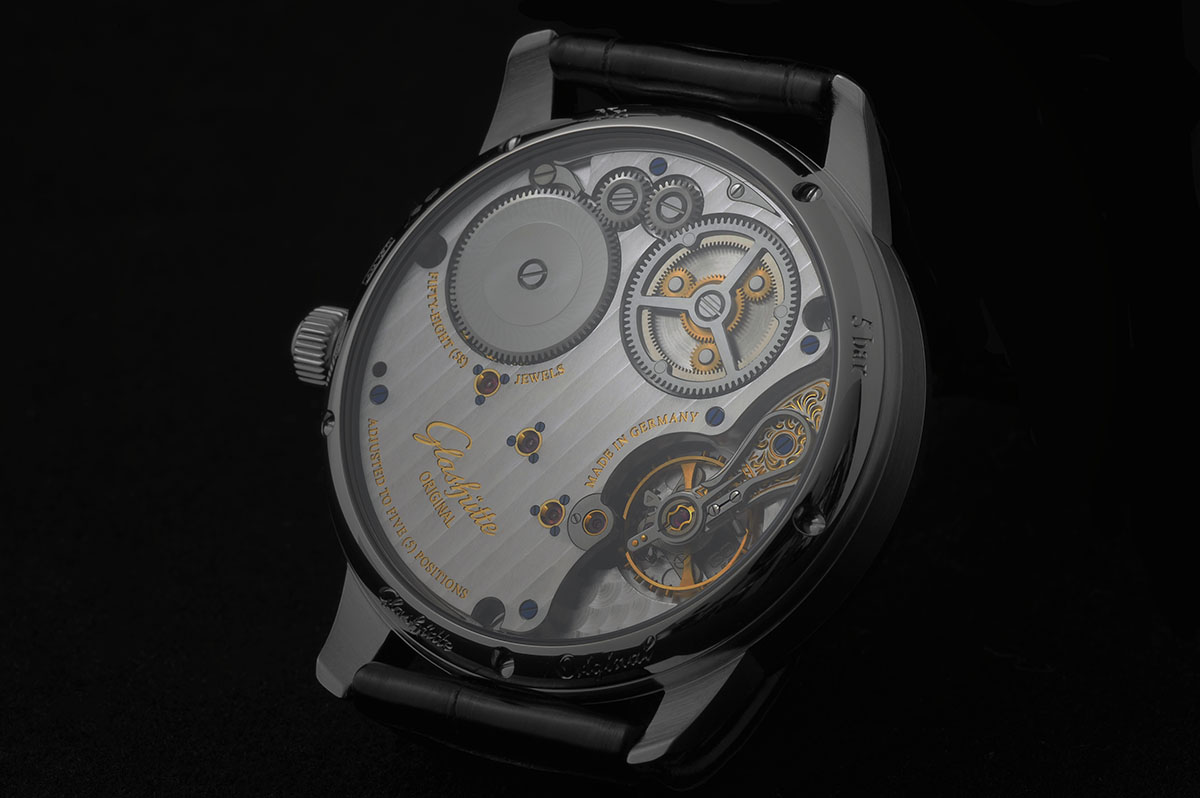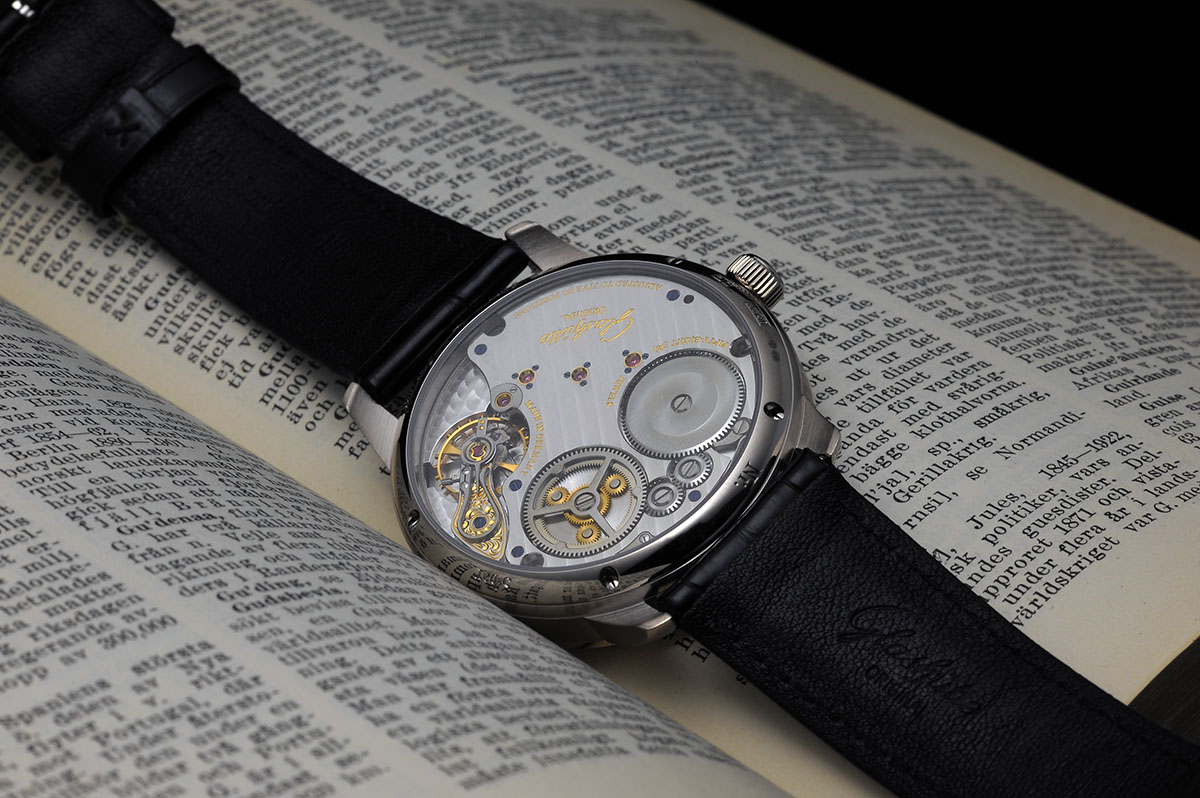 The black louisiana alligator leather strap gives a sober impression and have a double fold white gold clasp.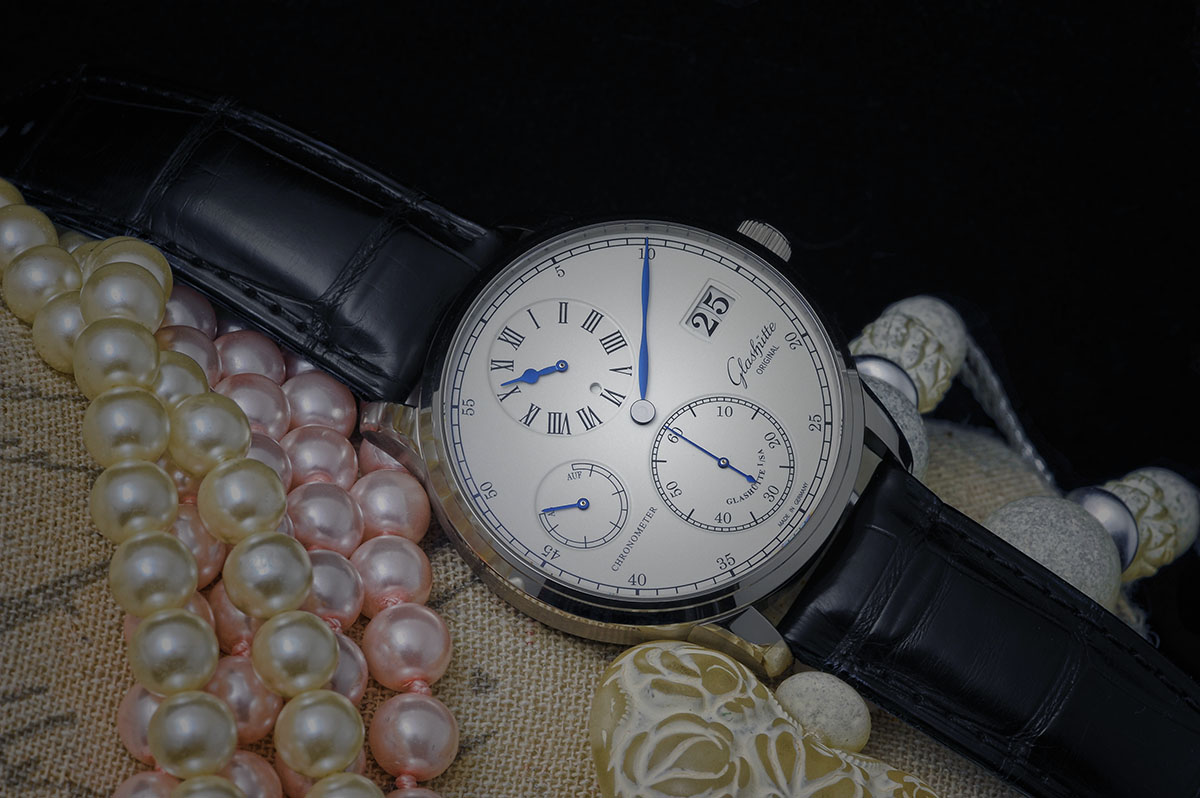 Day and night indicator at 6 o'clock is probably not so useful but power reserve on the left gives a good balance to the dial.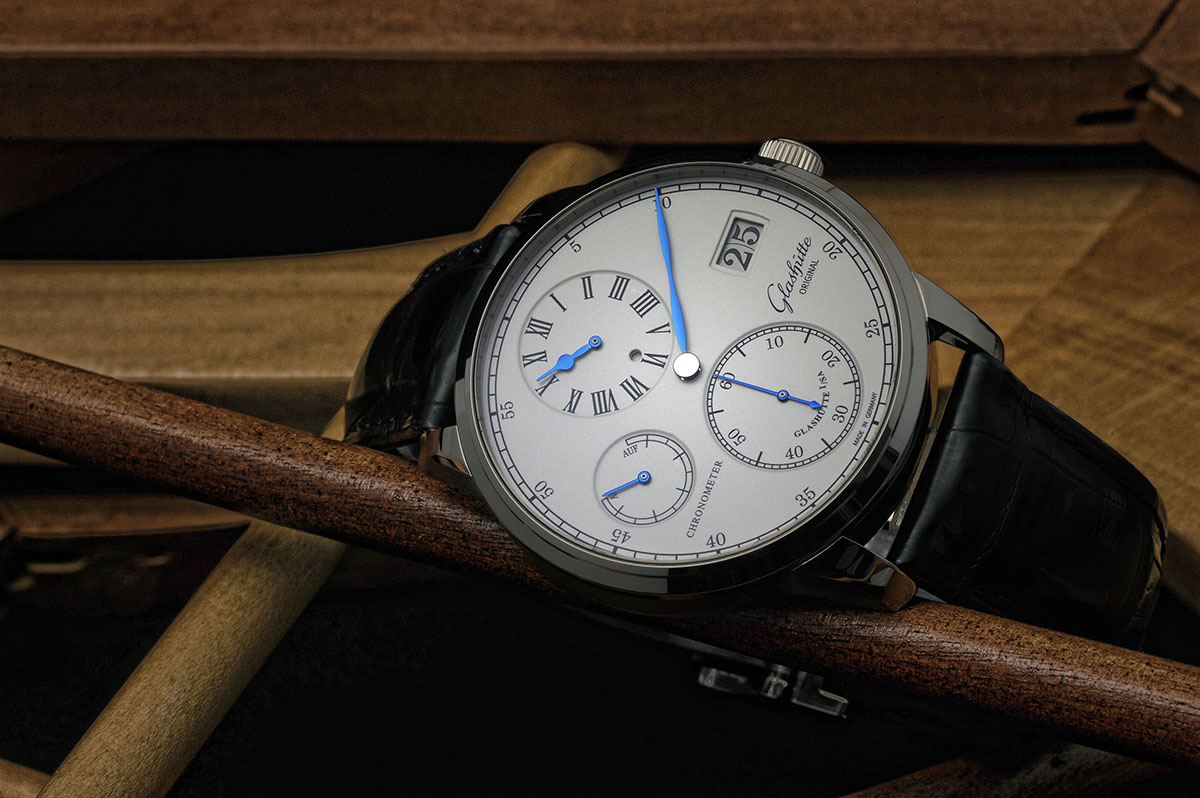 A quickset pusher for the date is at the right side.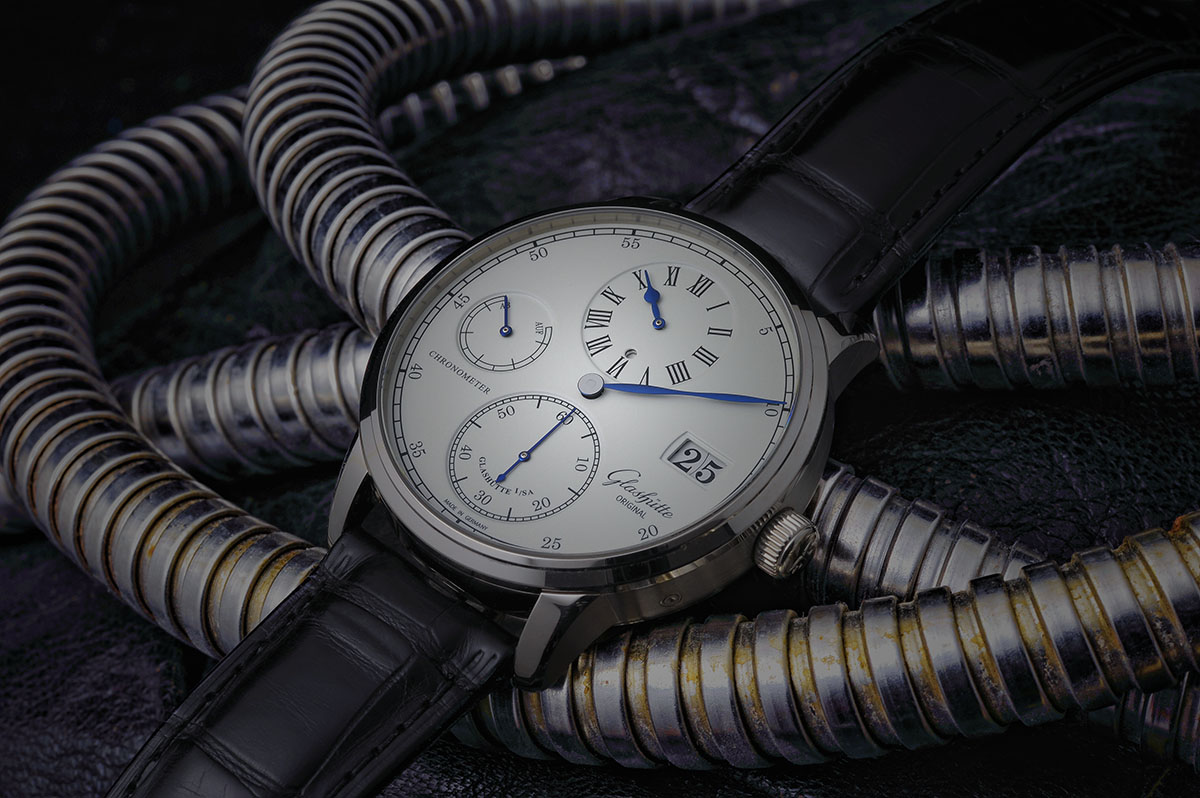 At the start it's a little tricky to read the time but you get used to it quickly.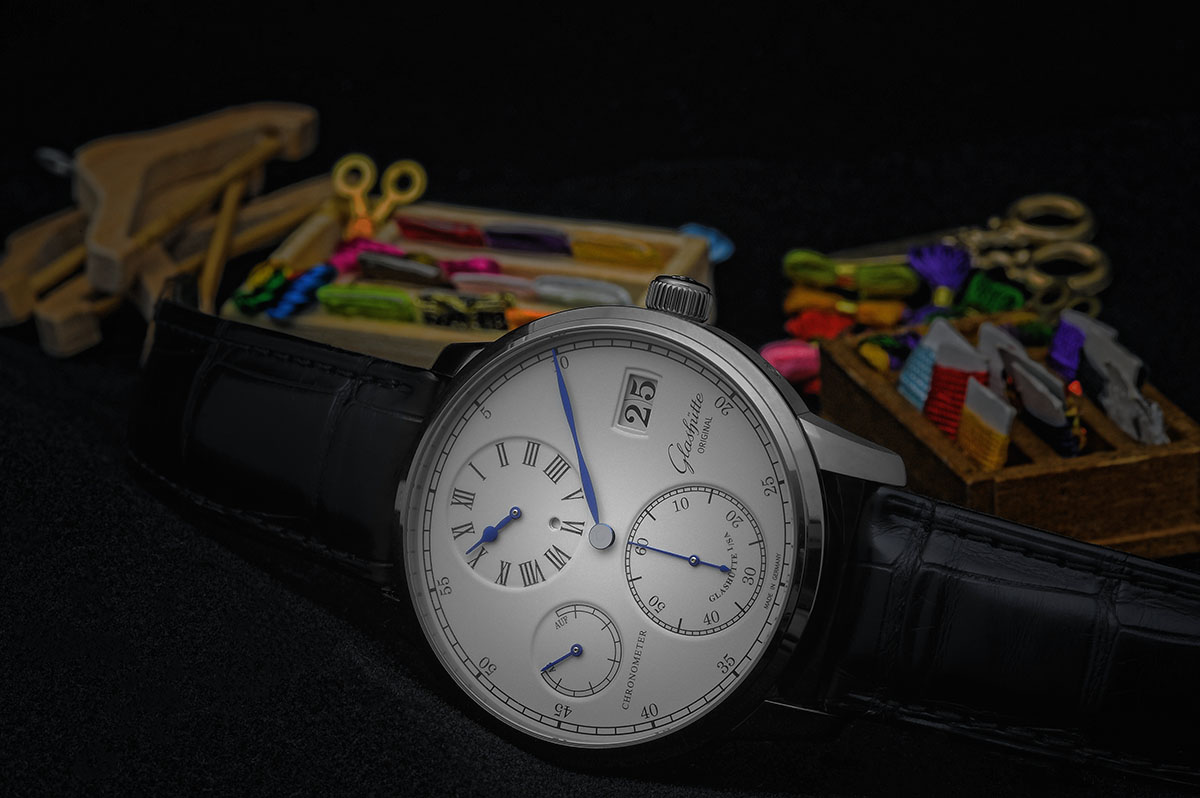 The chronometer movement hack and reset the second hand at zero and sync the minute hand when you pull out the crown.
When you turn the crown, it step one minute at a time and start at zero when you push it back again.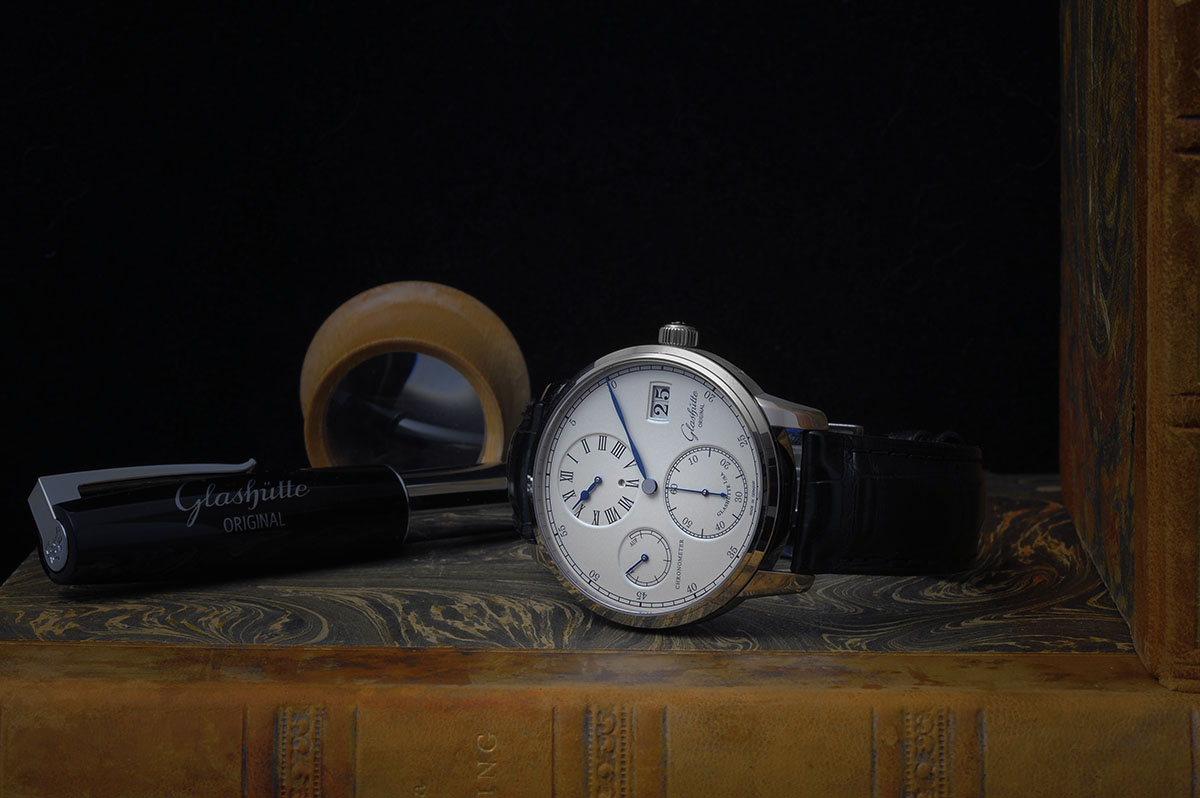 With it's 42mm diameter 12.3 mm height it feels great on my wrist.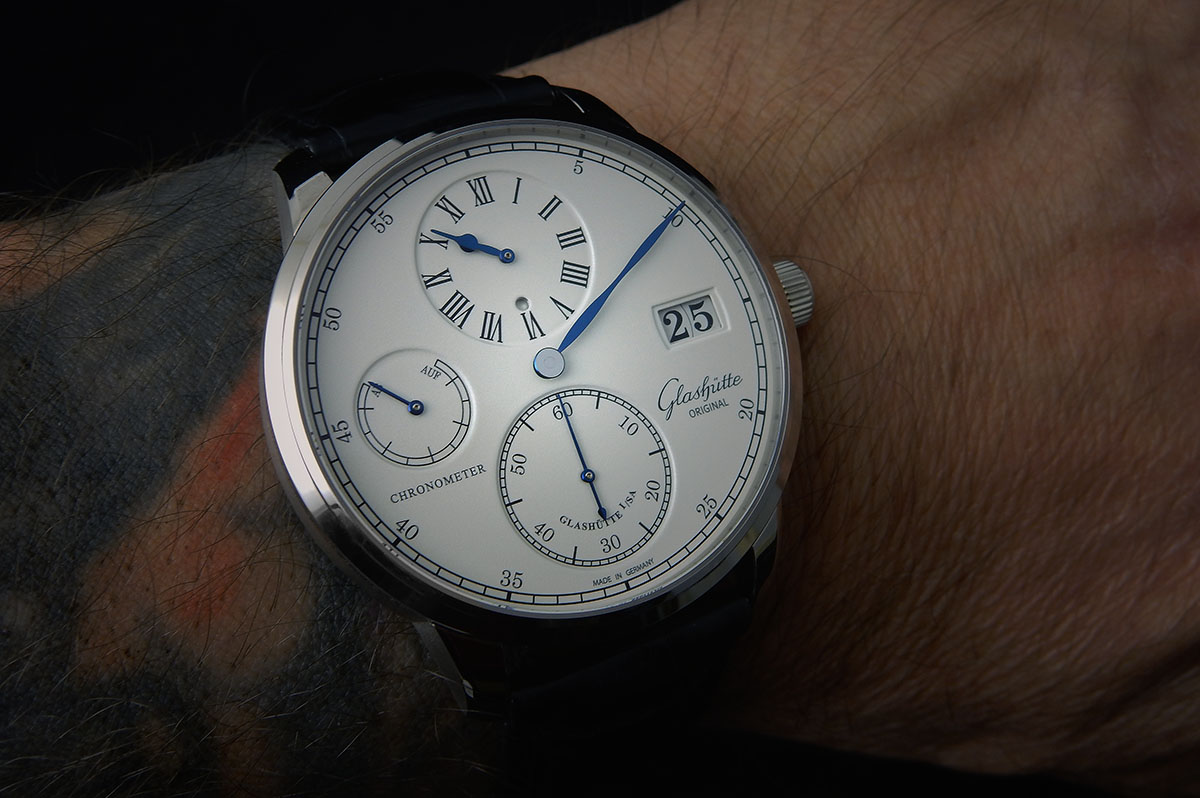 So if I one day will get a Glashütte Original chronometer it will be the regulator version, even if the regular blue chronometer is real tempting
so is this a little more classic. So now there is one more watch on my wishlist, thanks for that Glashütte Original.
And a huge thanks to you for give me the chance to try this one out a little more serious period of time.