I will start very close to this watch and let it sink in very slowly. I have seen this logo before so I guess there will be more details to explore.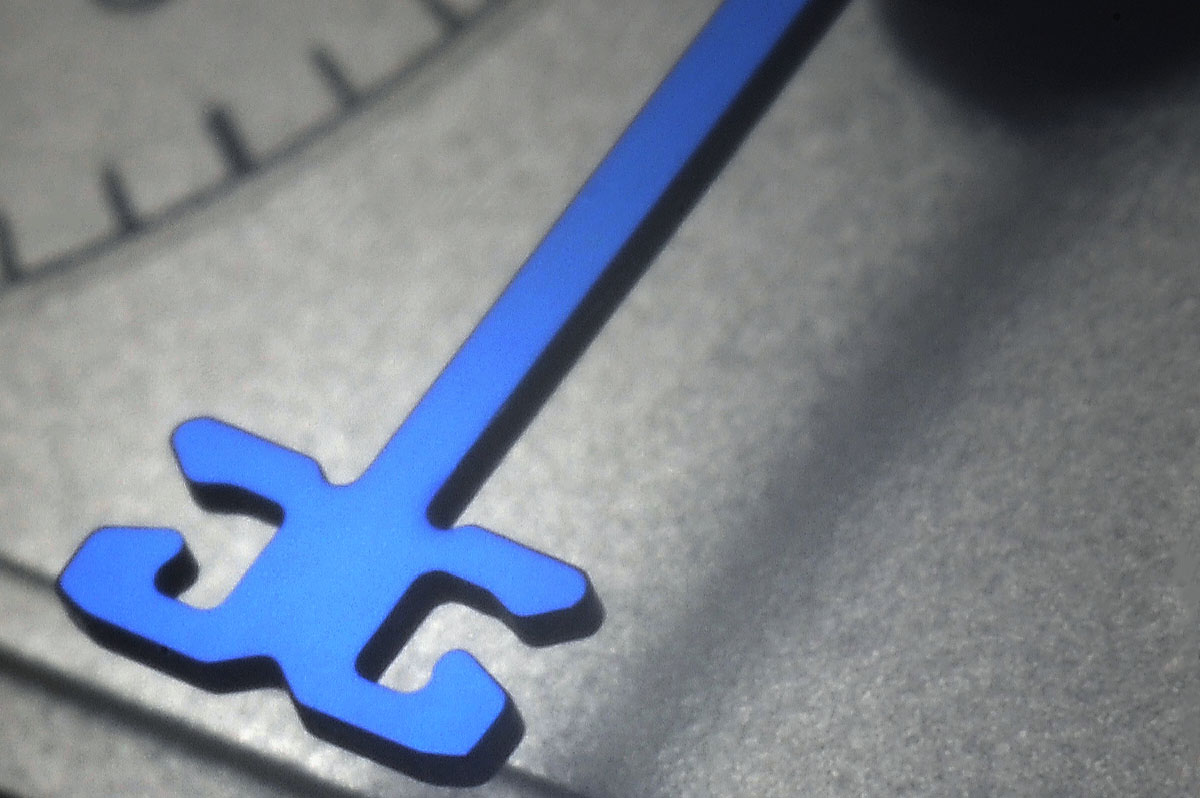 The panorama date shows up right below the end of the hand. I really like when the discs are at the same level.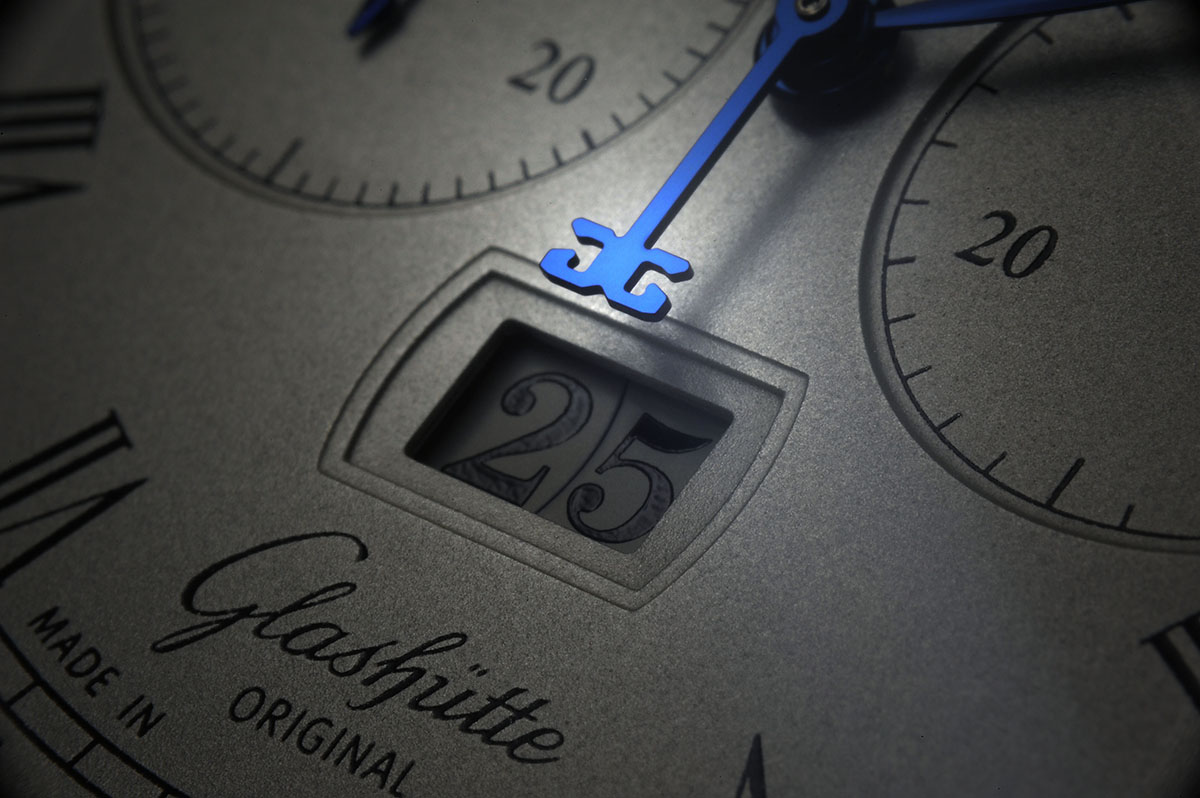 When I see the sapphire cabochon at the crown I know what going on, the watch is made i Platinum.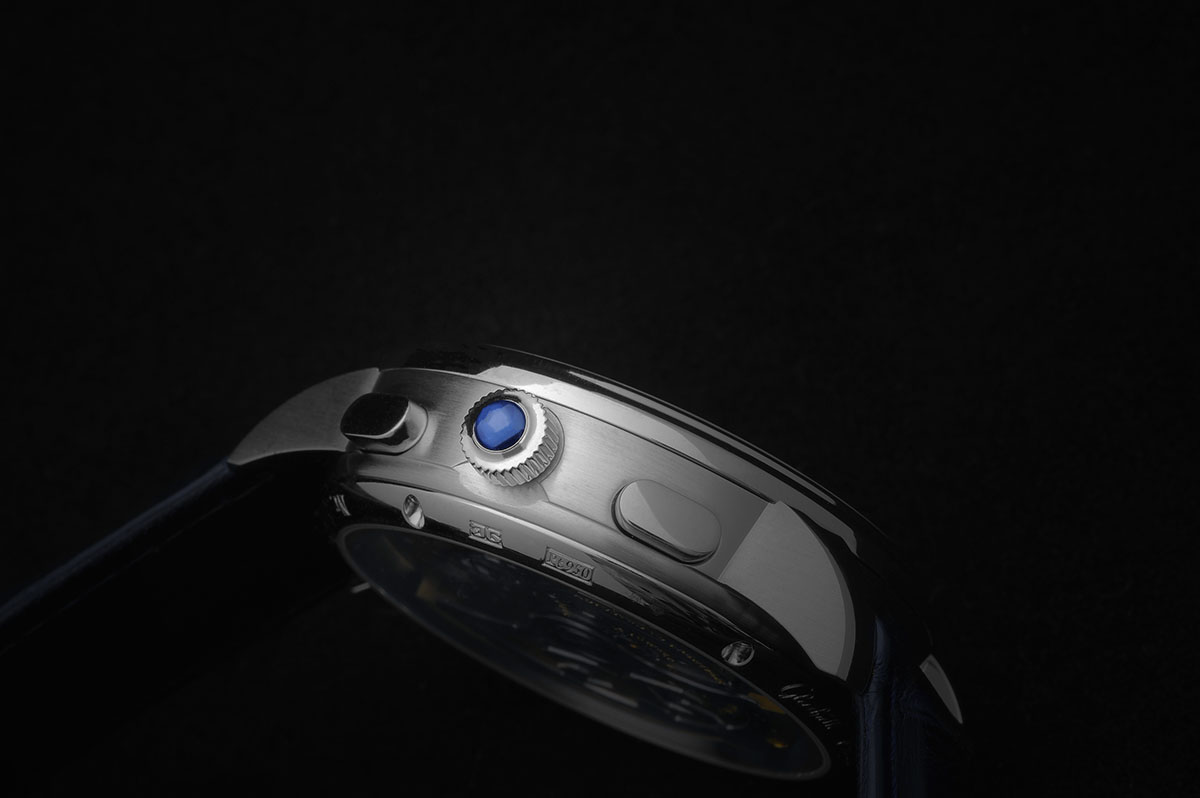 If I turn it around so will I find a sparkling dial and a lot of blued hands, so here we have a Glashütte Original Senator Chonograph Panorama Date.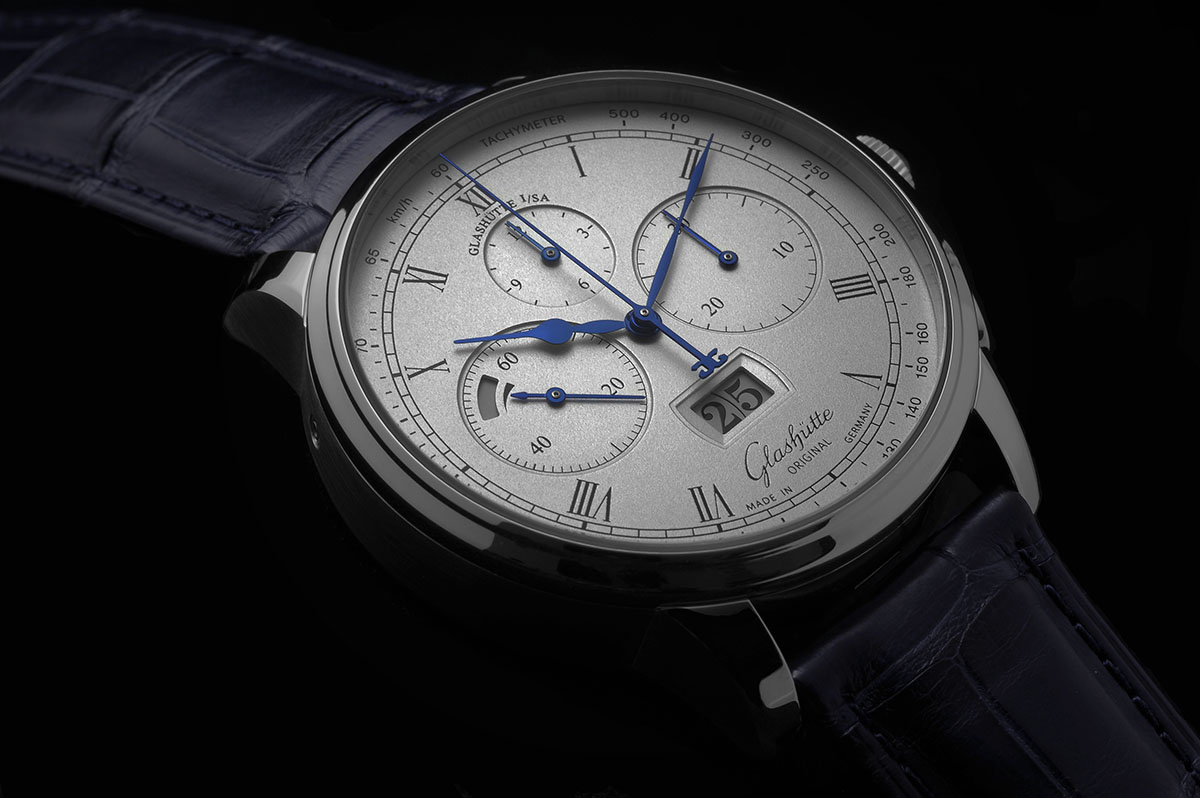 The size is 42.00 mm and the height is 14.00 mm and the weight of the Platinum give it a great feeling at the wrist.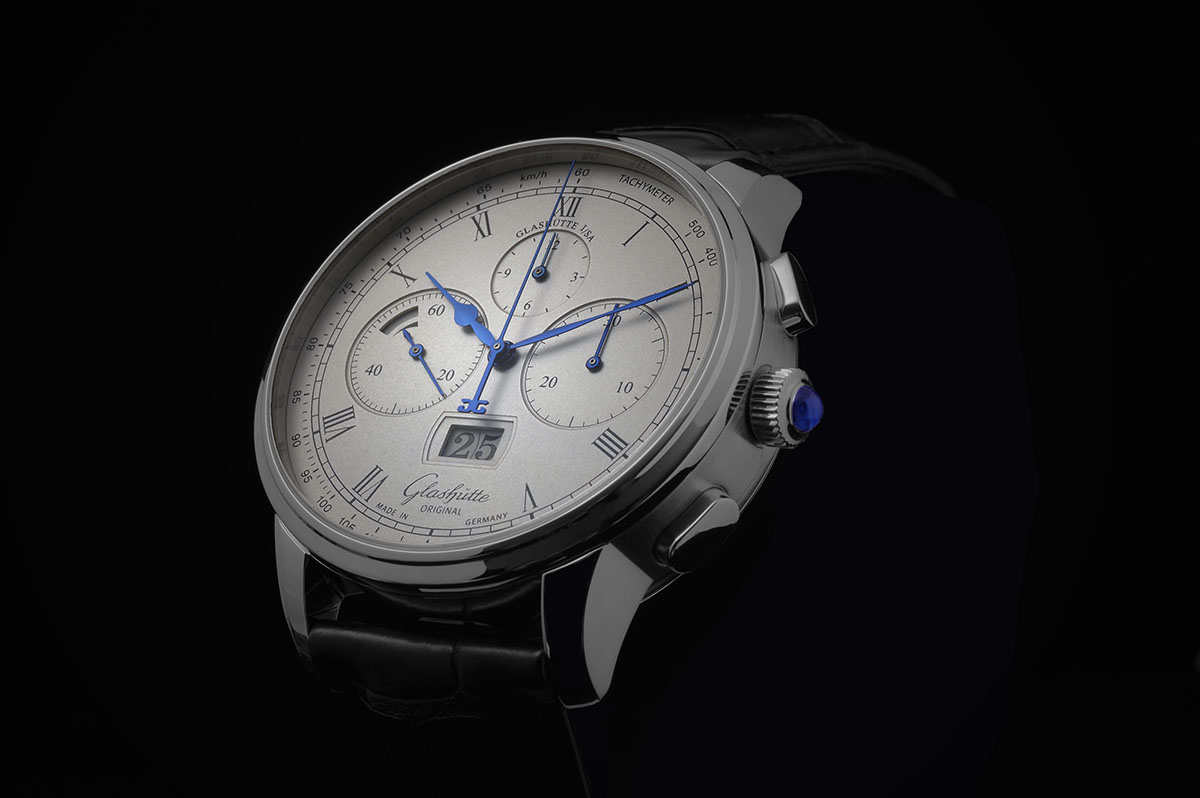 With the white/silver dial, thin bezel and the thick case it looks more like a 44mm watch but it wears like a 42 mm watch as it is.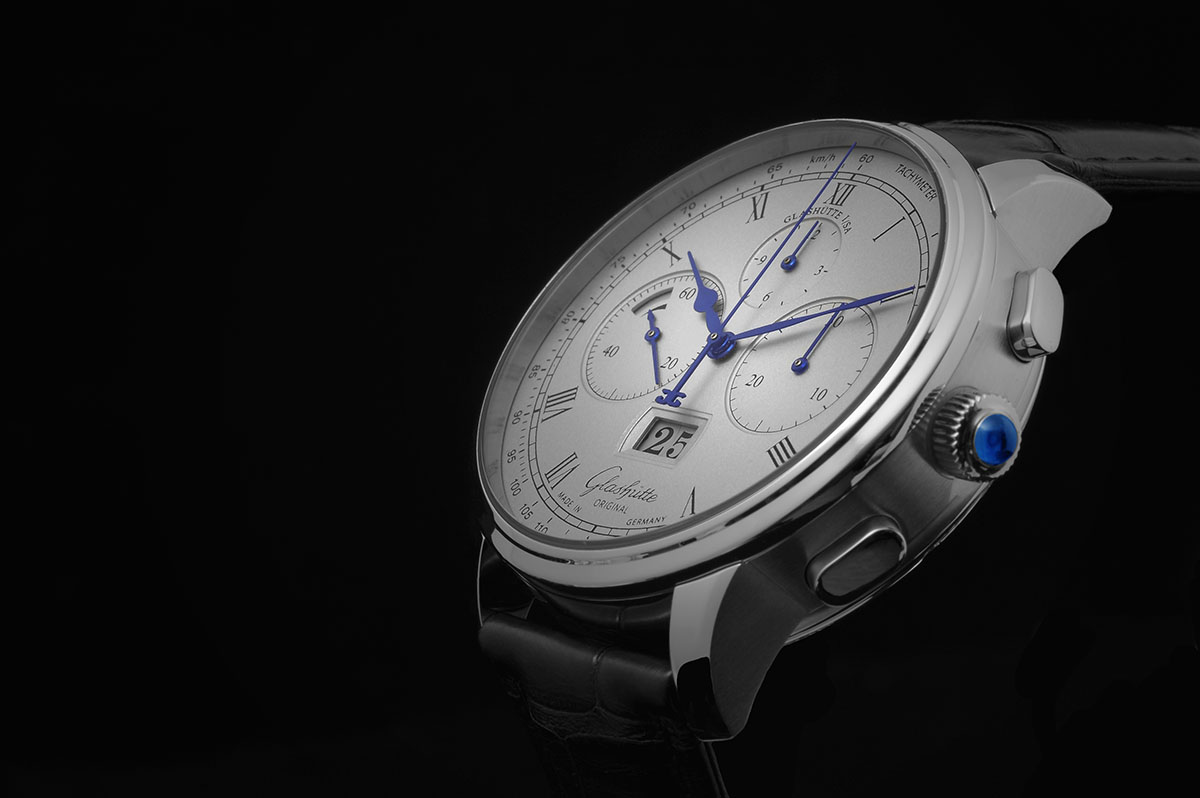 The quickset date pusher at the side
IMHO so is the sapphire cabochon a discreet addition to the crown that gives a great harmony.
Every dial have a unique handmade finish where the dialmaker add silver powder, salt and water by friction with a brush.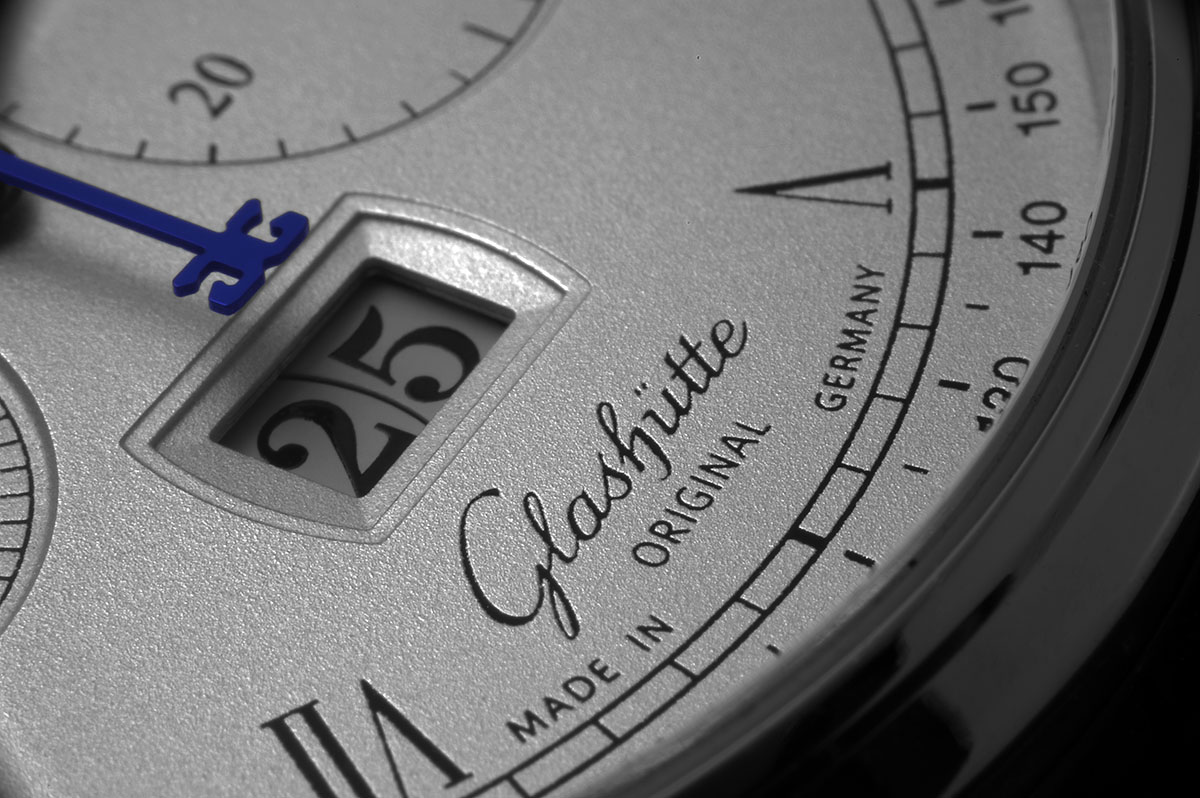 The romans is a nice addition to the dial and give the old pocket watch feeling. Those are laser engraved and handpainted with a special paint.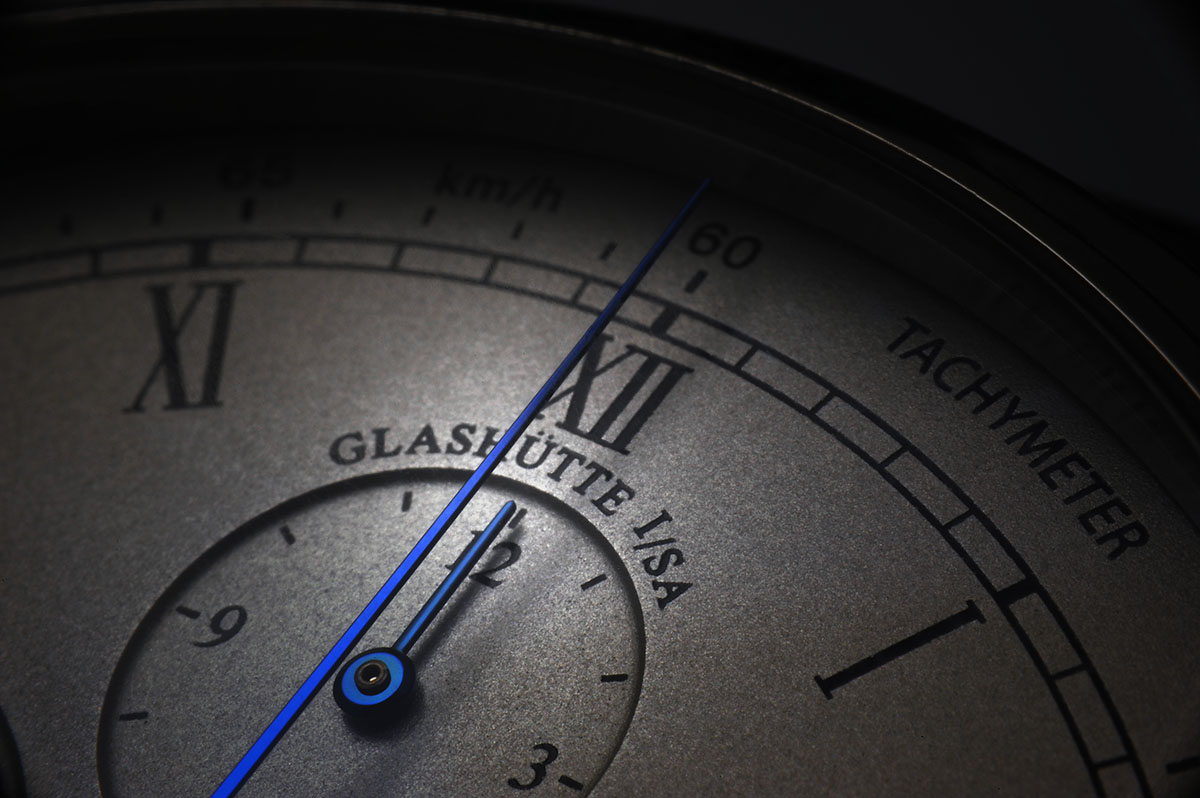 The power reserve window is maybe not so useful at a automatic movement but it's there so you can see if you are too lazy.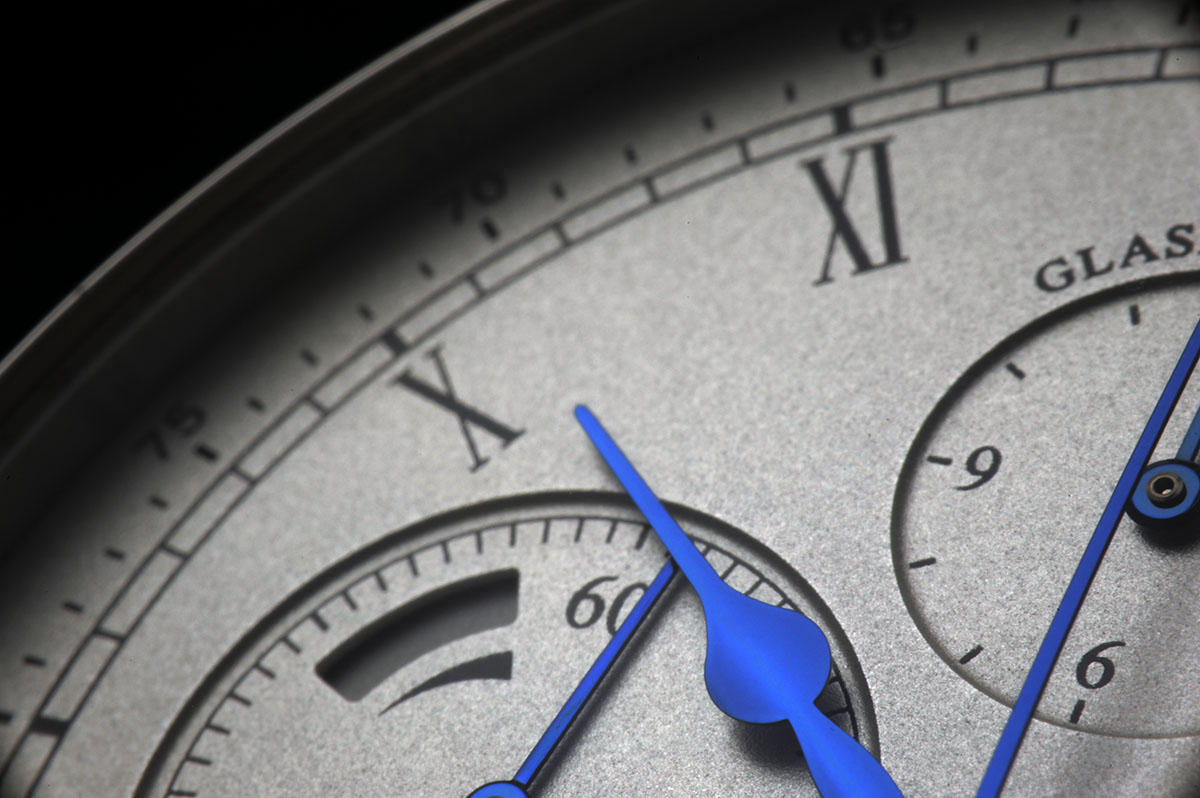 A Louisiana alligator leather strap a bit dark blue and a fold fastener in Platinum with polished/satin-finish.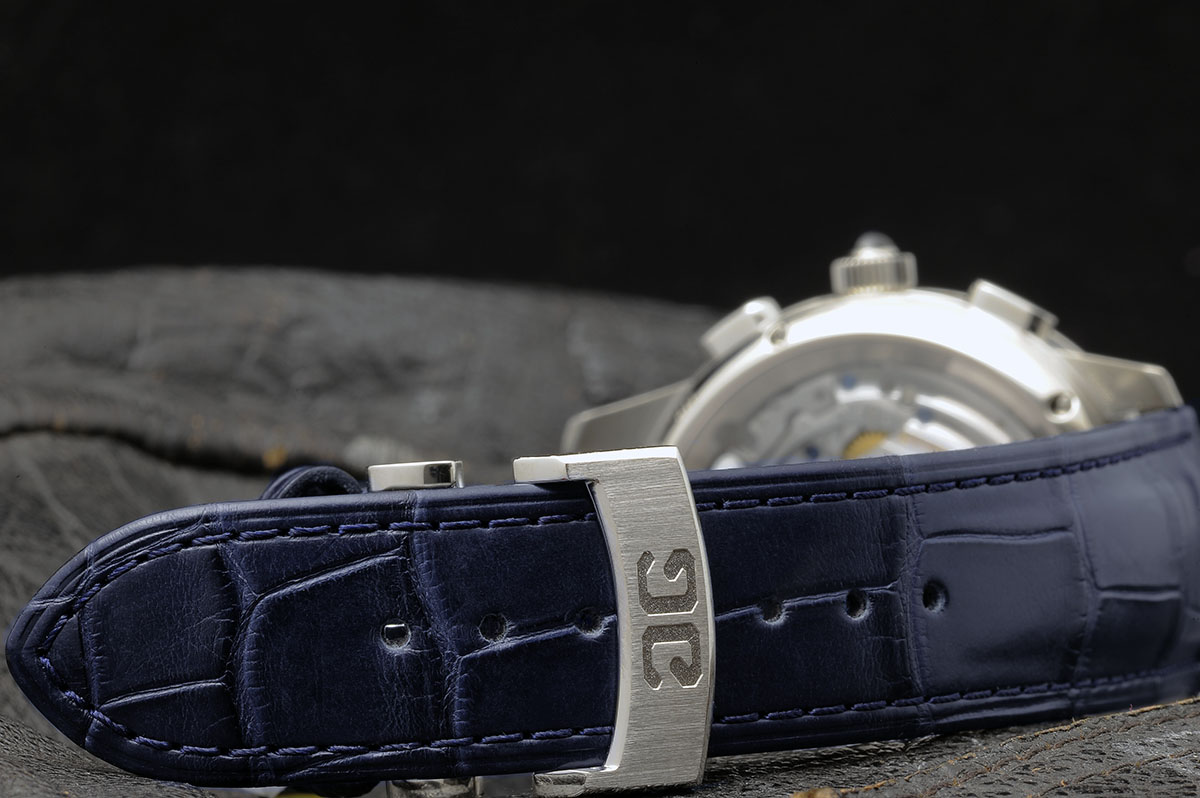 Lets take a look at the backside and see what we will find behind the sapphire glassback.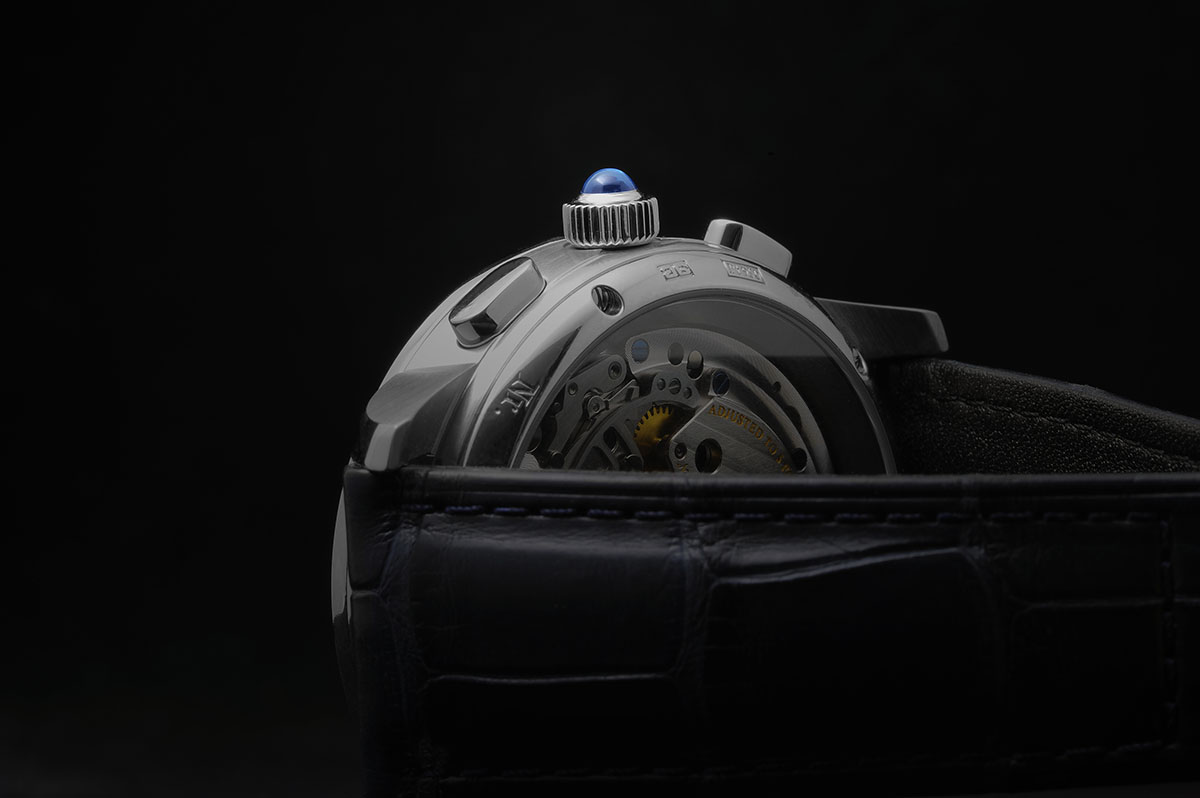 The caliber 37 chronograph movement with their characteristic skeleton rotor.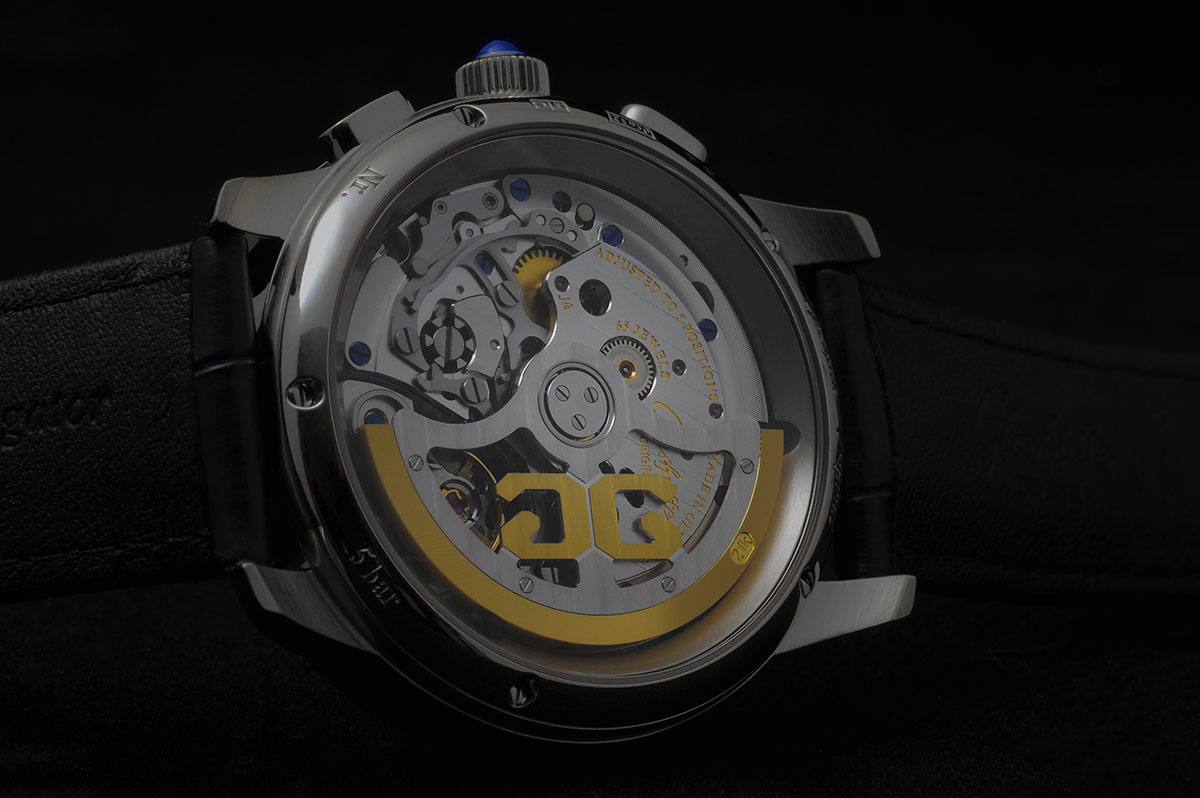 The balance wheel have 4 adjustments screws and a swan neck fine adjustment. Notice the lever that shows if the chronograph is on or off.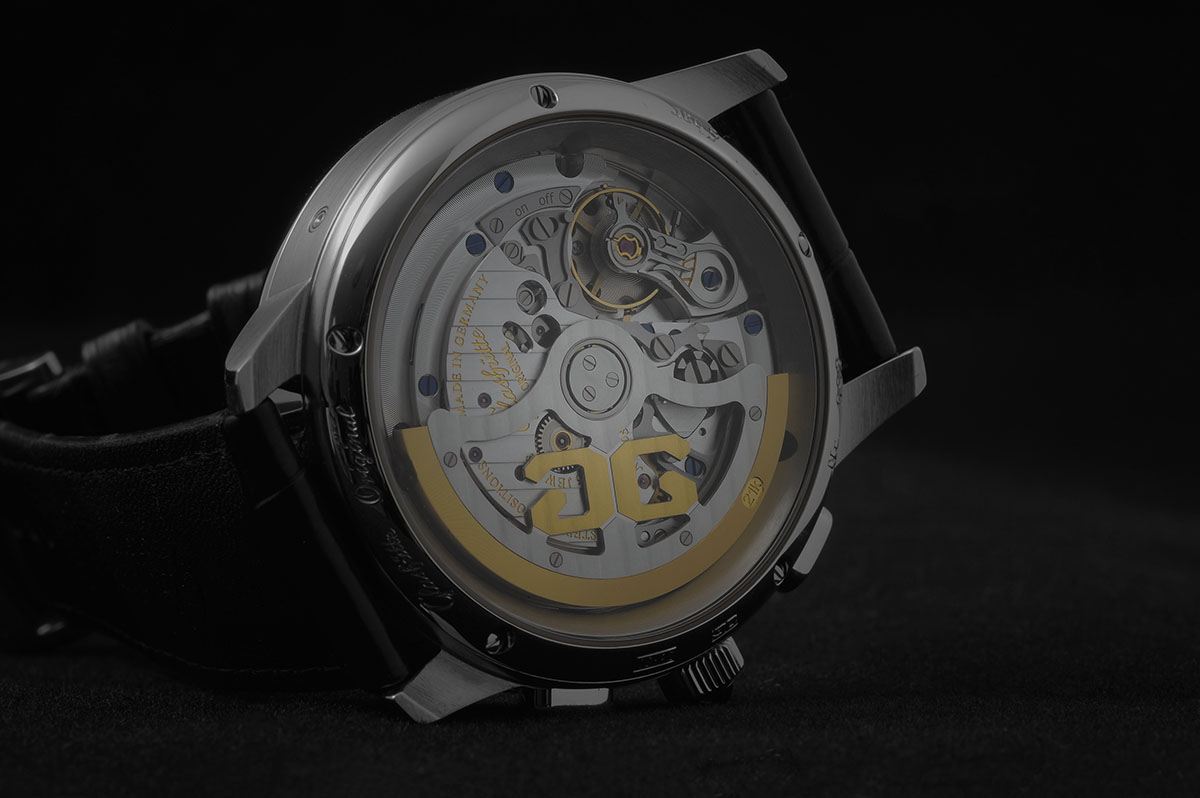 Glashütte Original call it three quarter plate but I will call it half plate and I'm really happy with that because then they shows some more parts.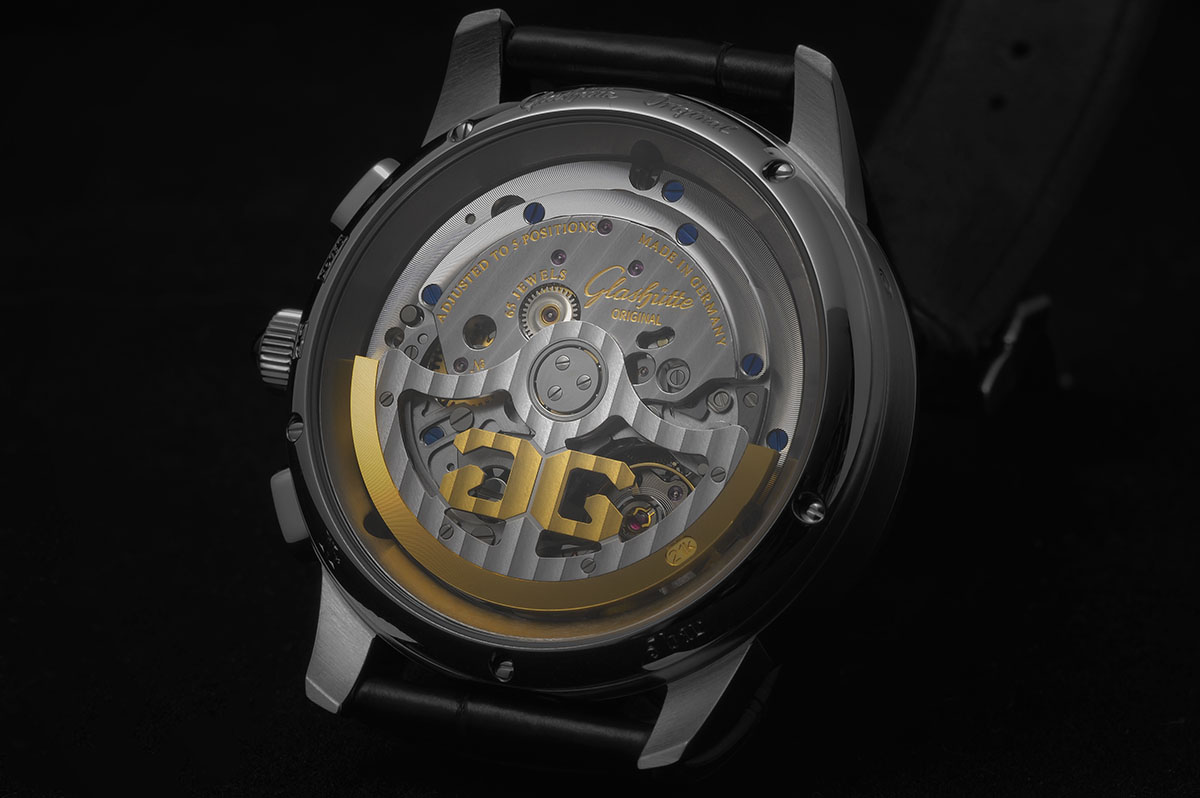 65 jewels and 70 hours power reserve inhouse movement.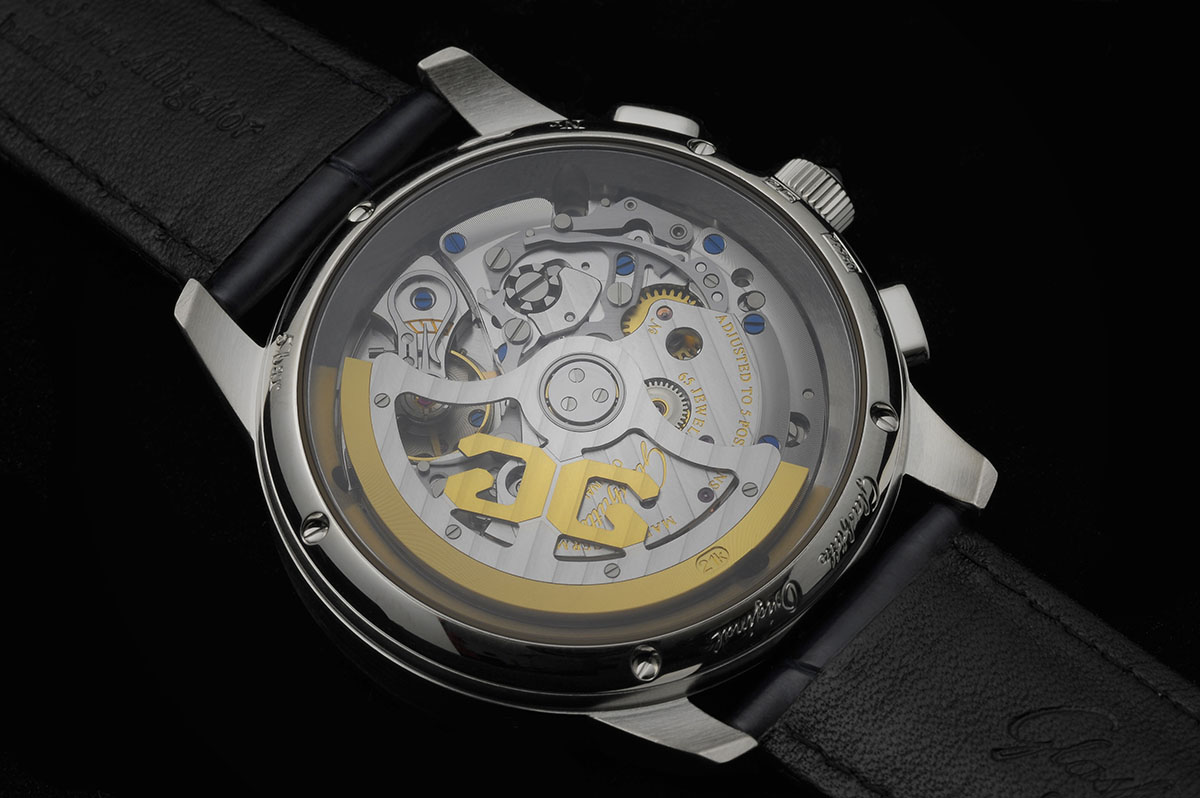 And finally a few pics of this beauty.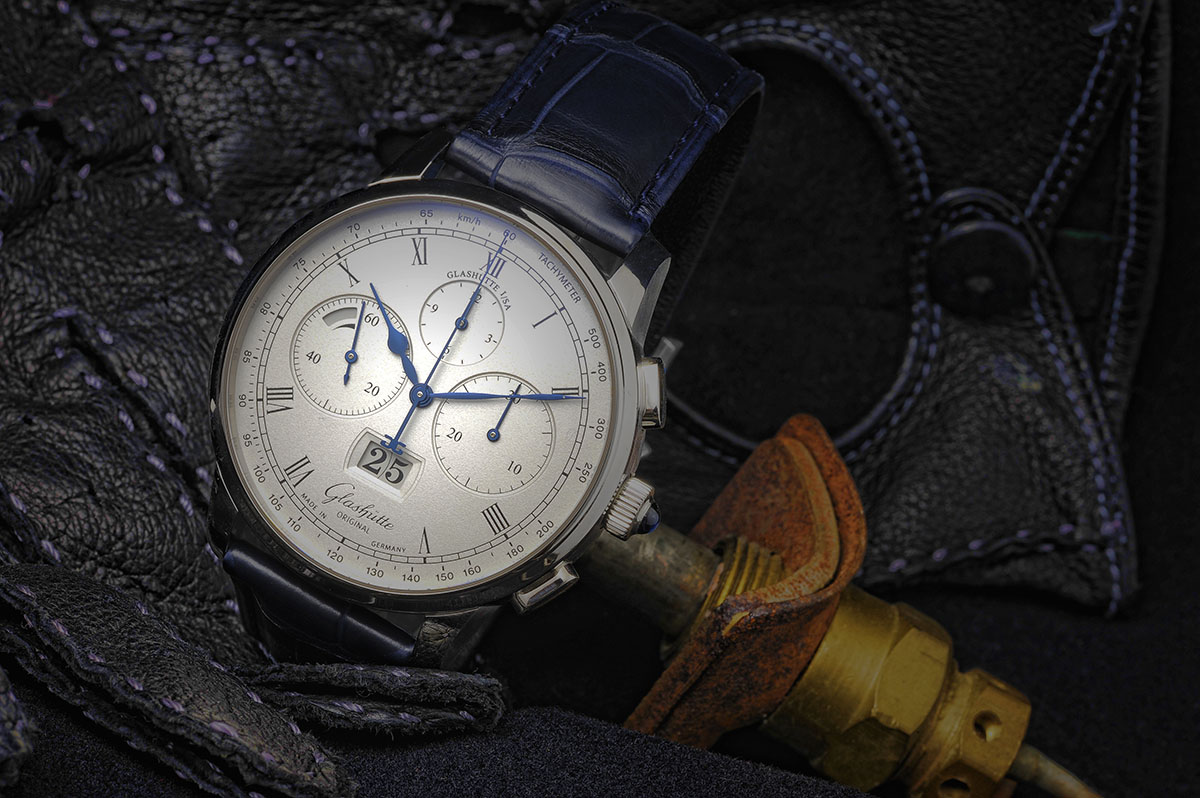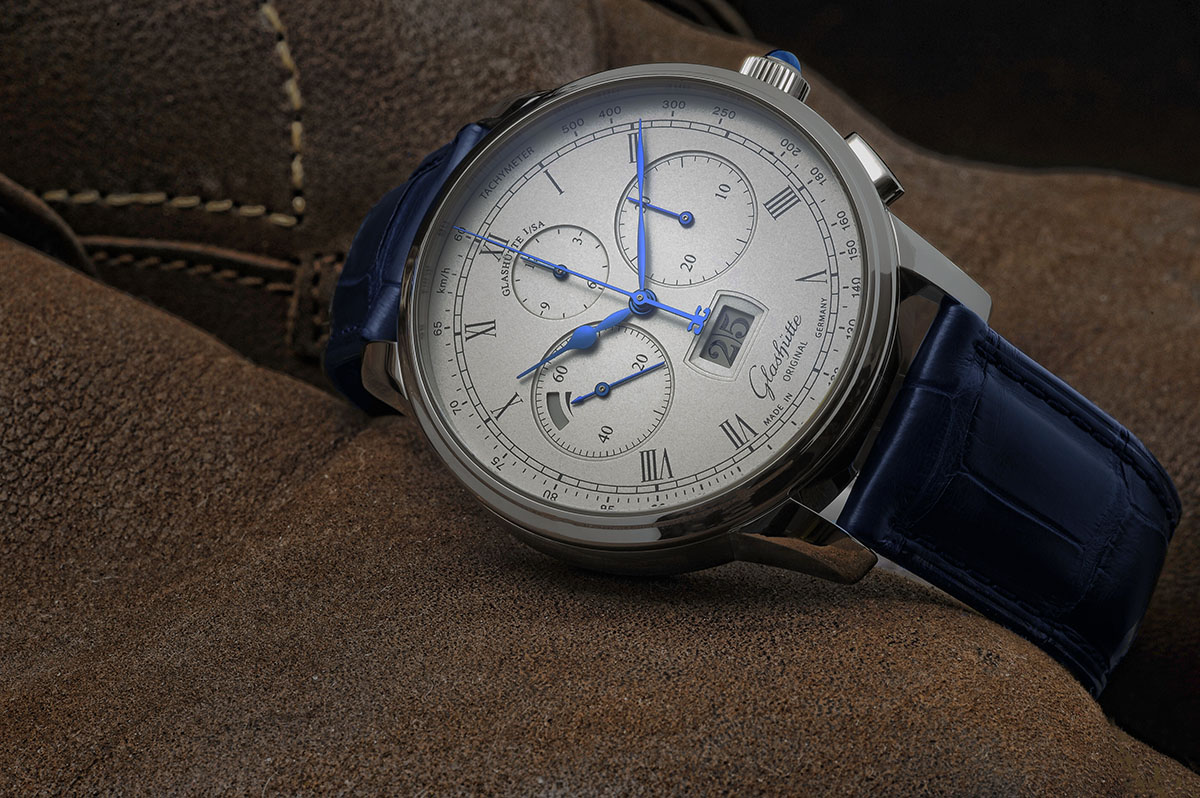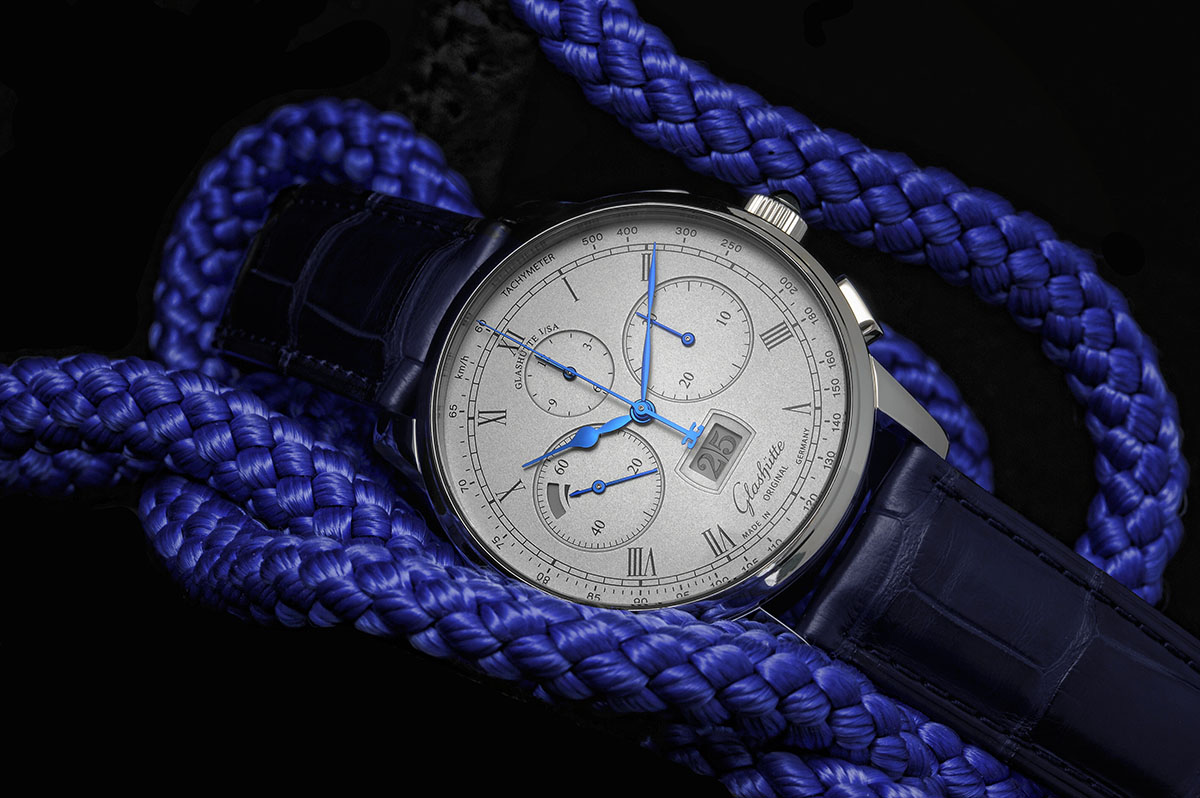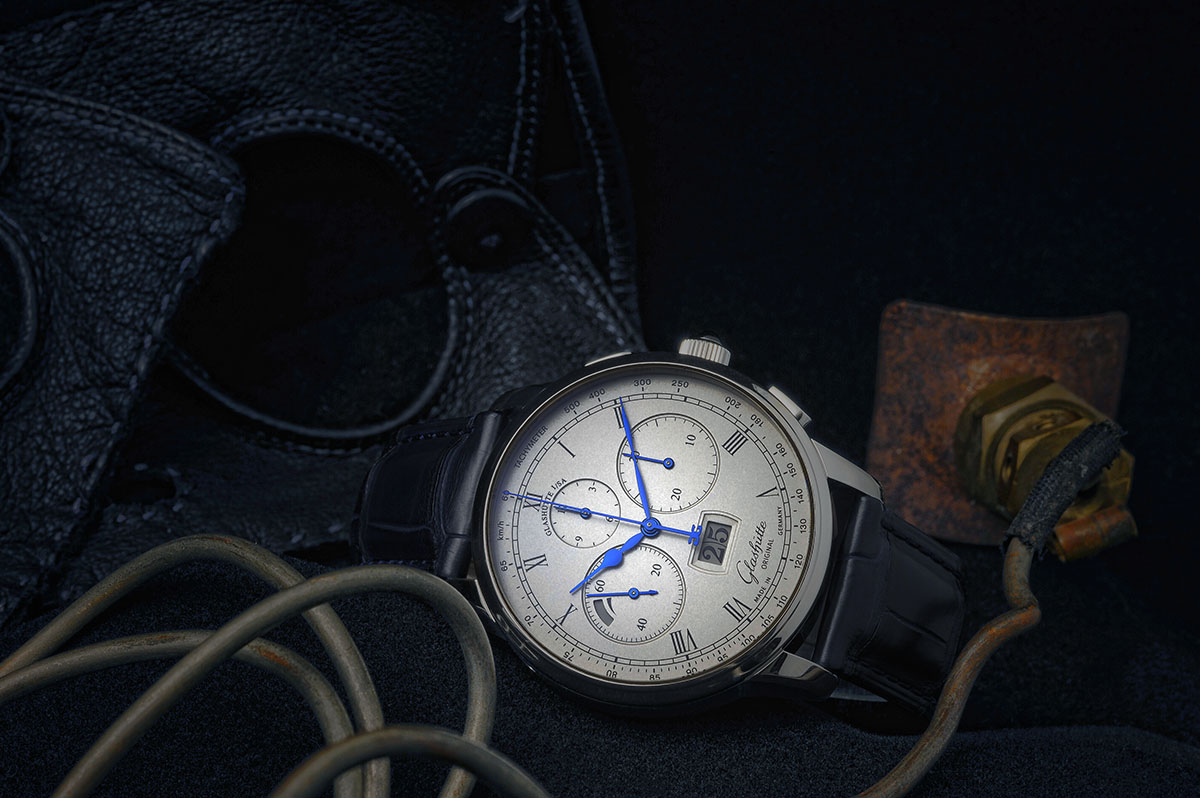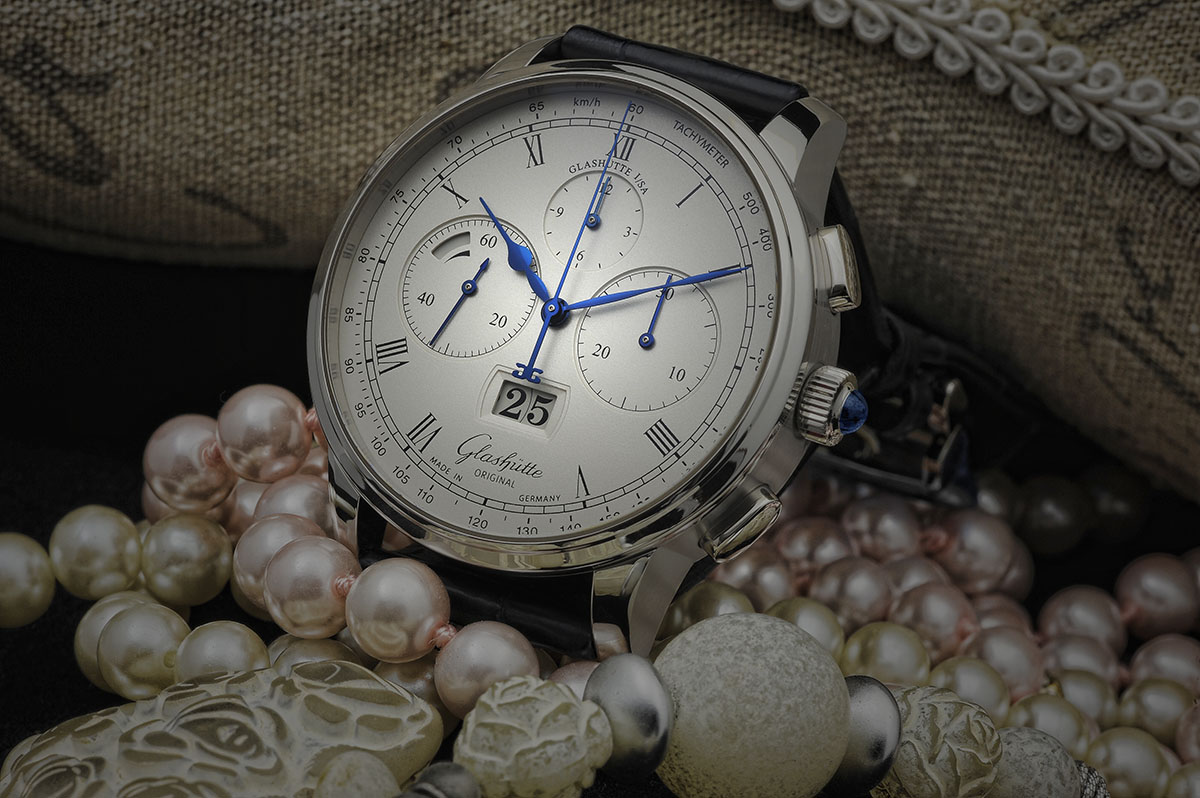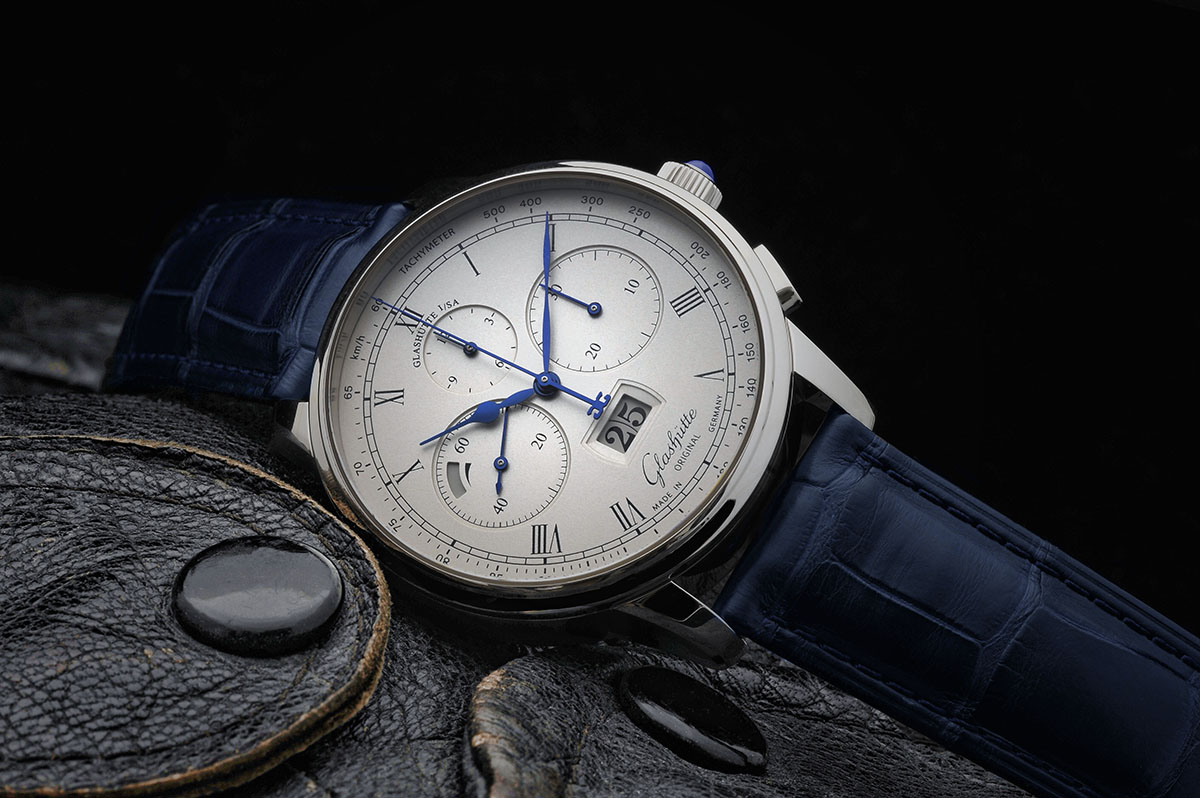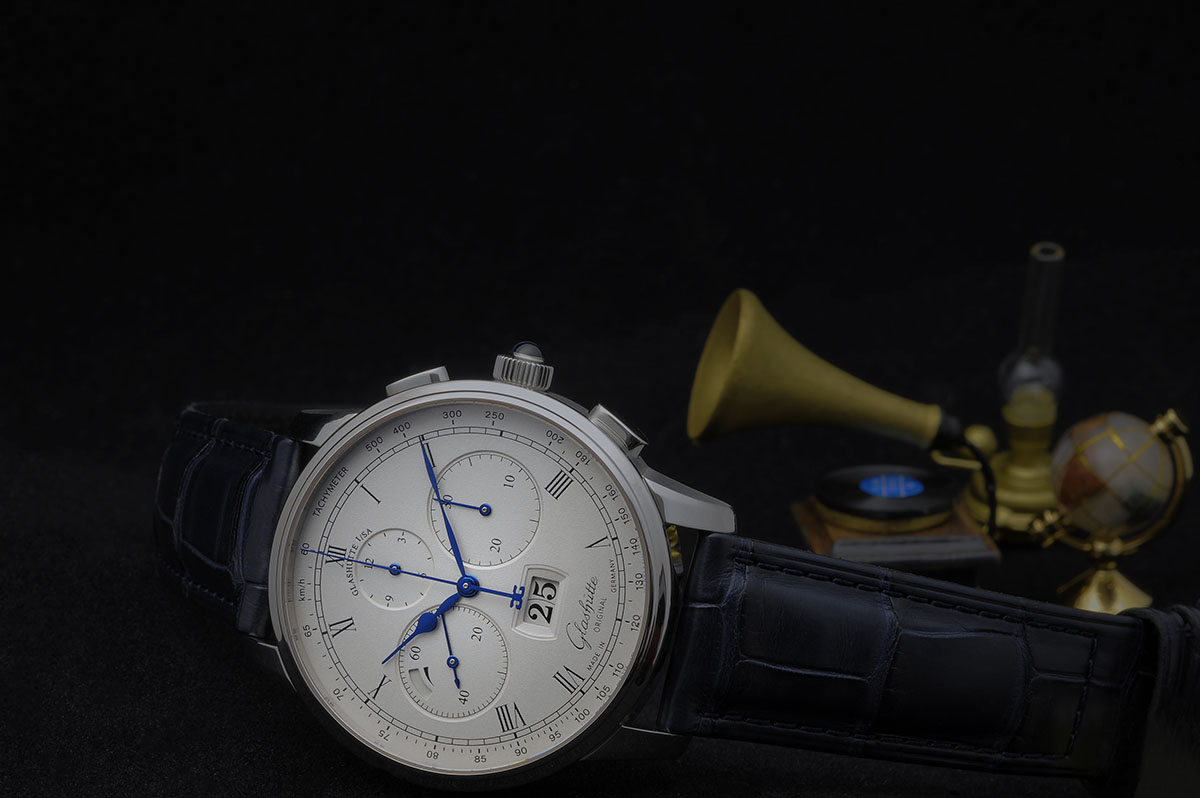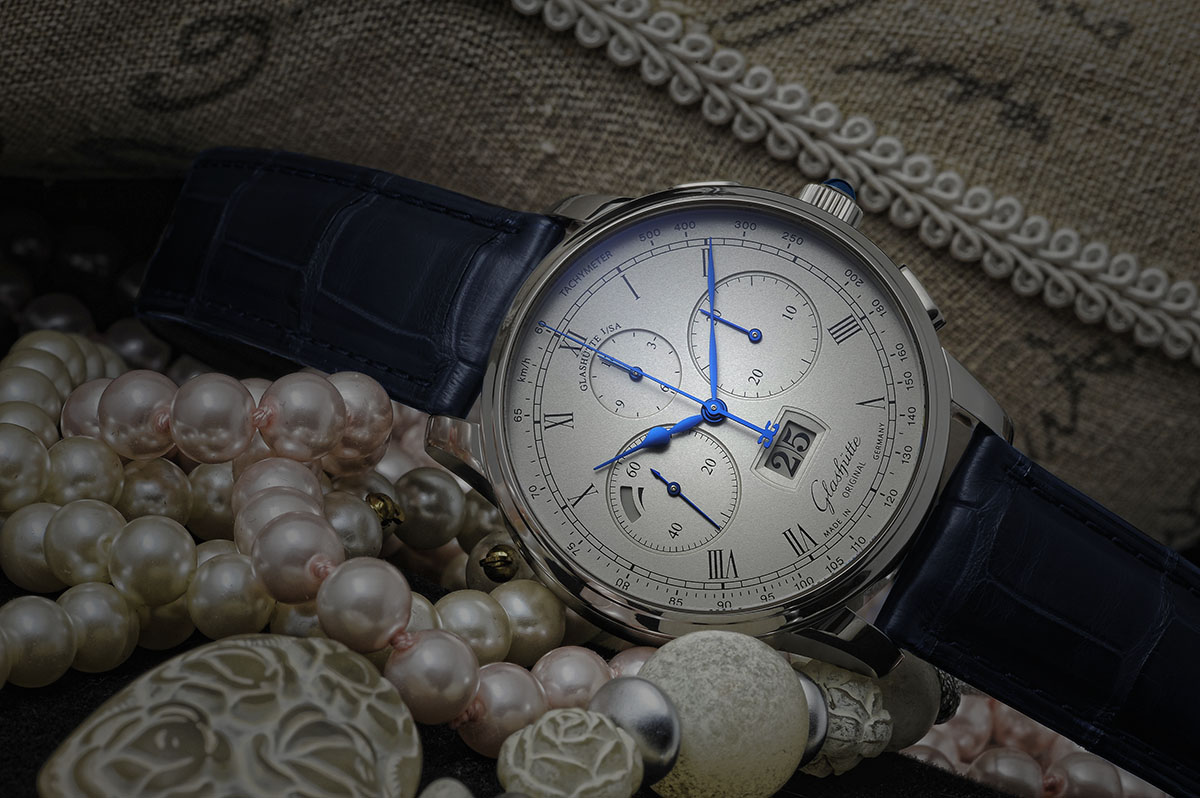 And of course how it looks on at the wrist.