The Geneva 2023 report.
We started the day in good weather in the same way as we usually do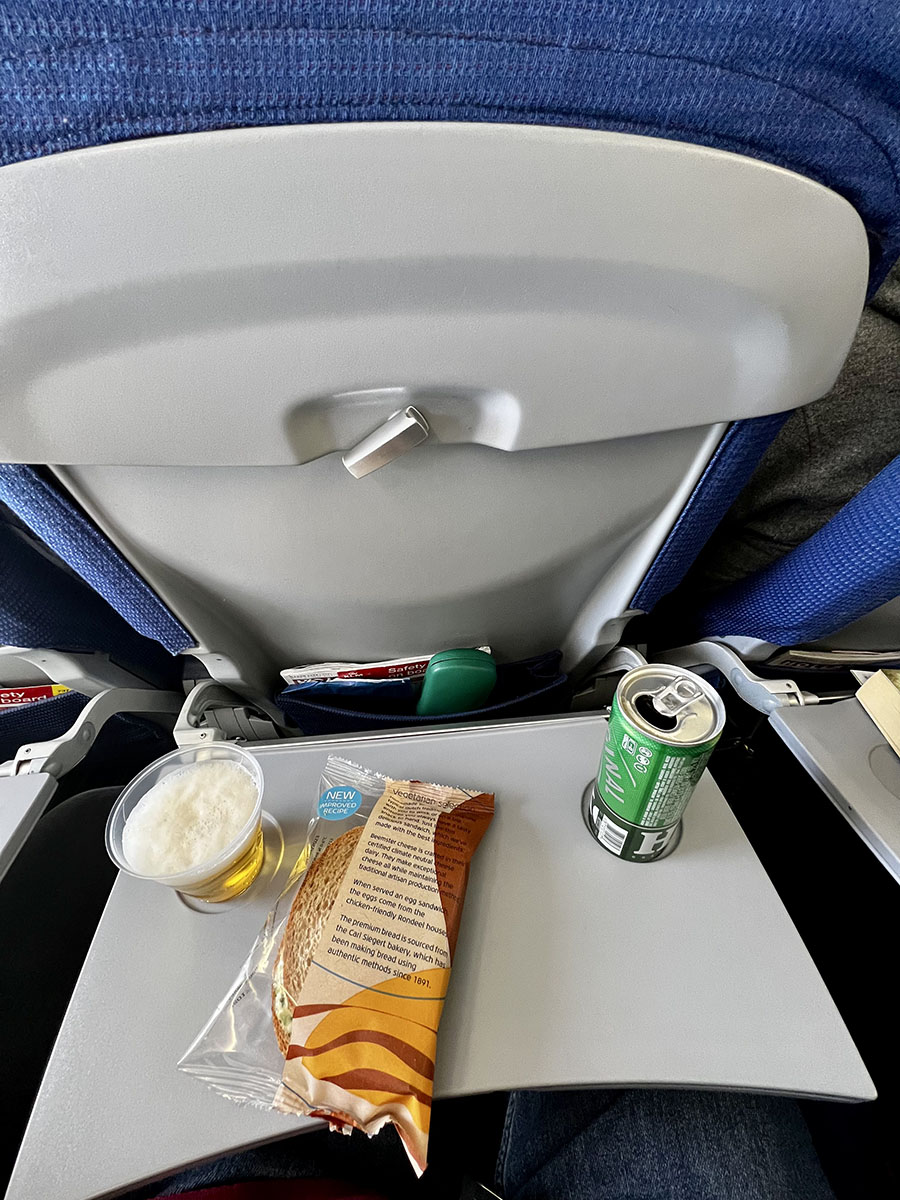 The first stop was at Schwartz Etienne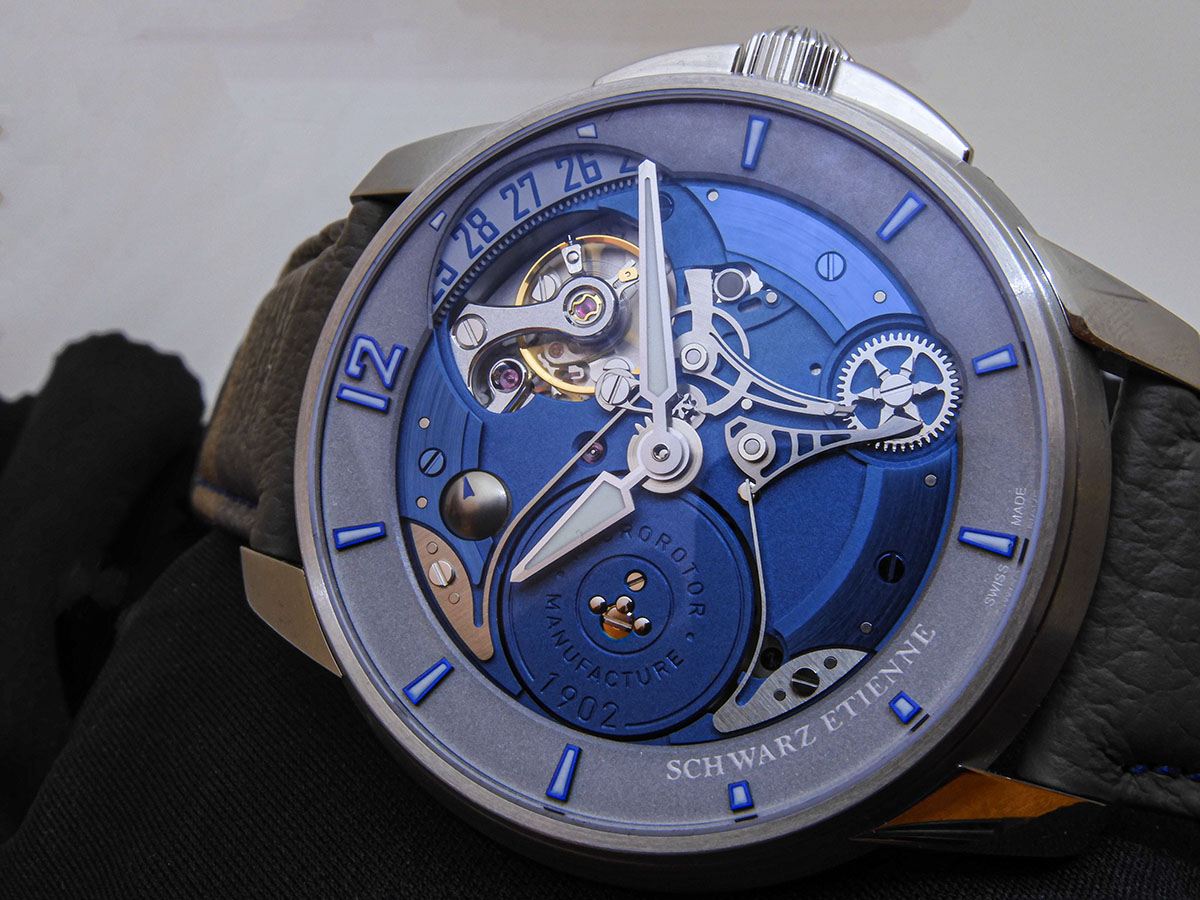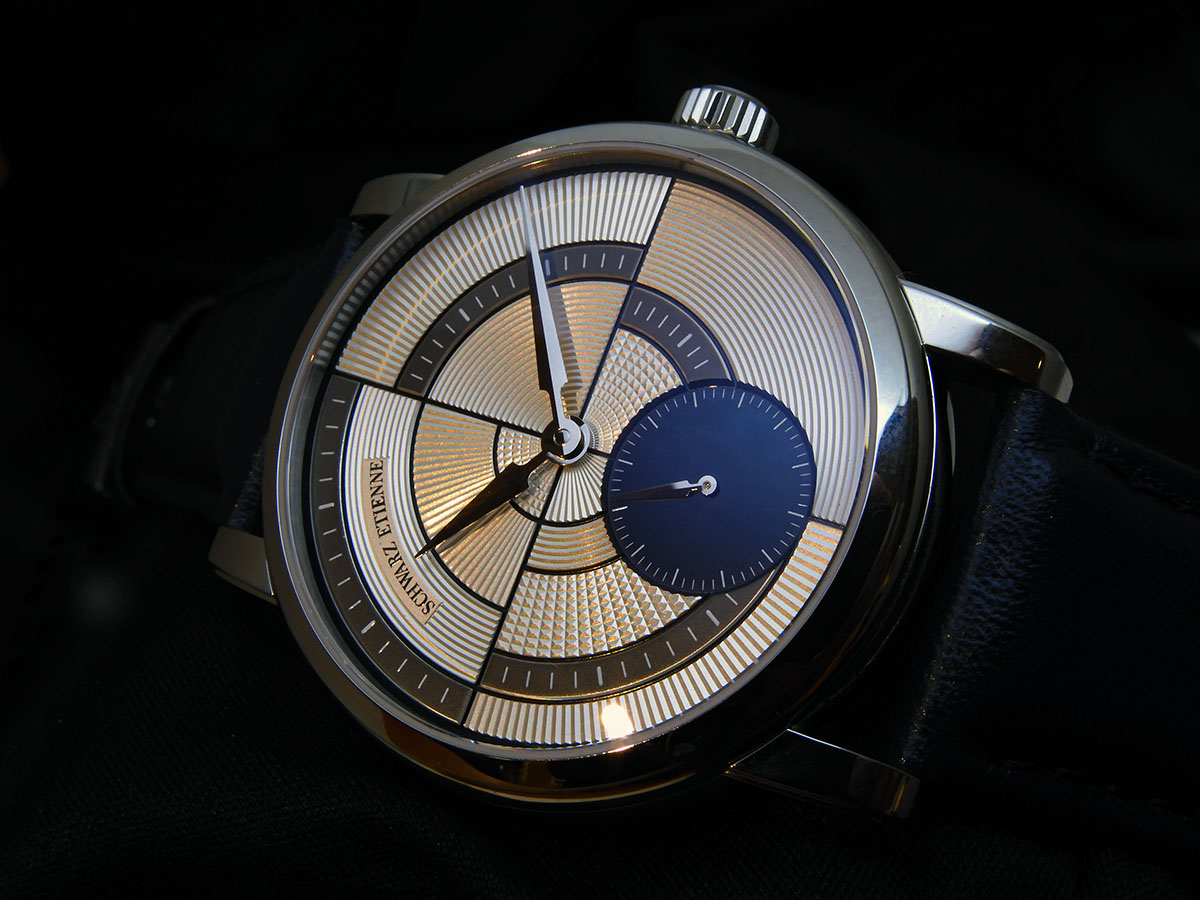 A unique desktop watch
Soon it was evening and then we had to see that the Rolex factory was still there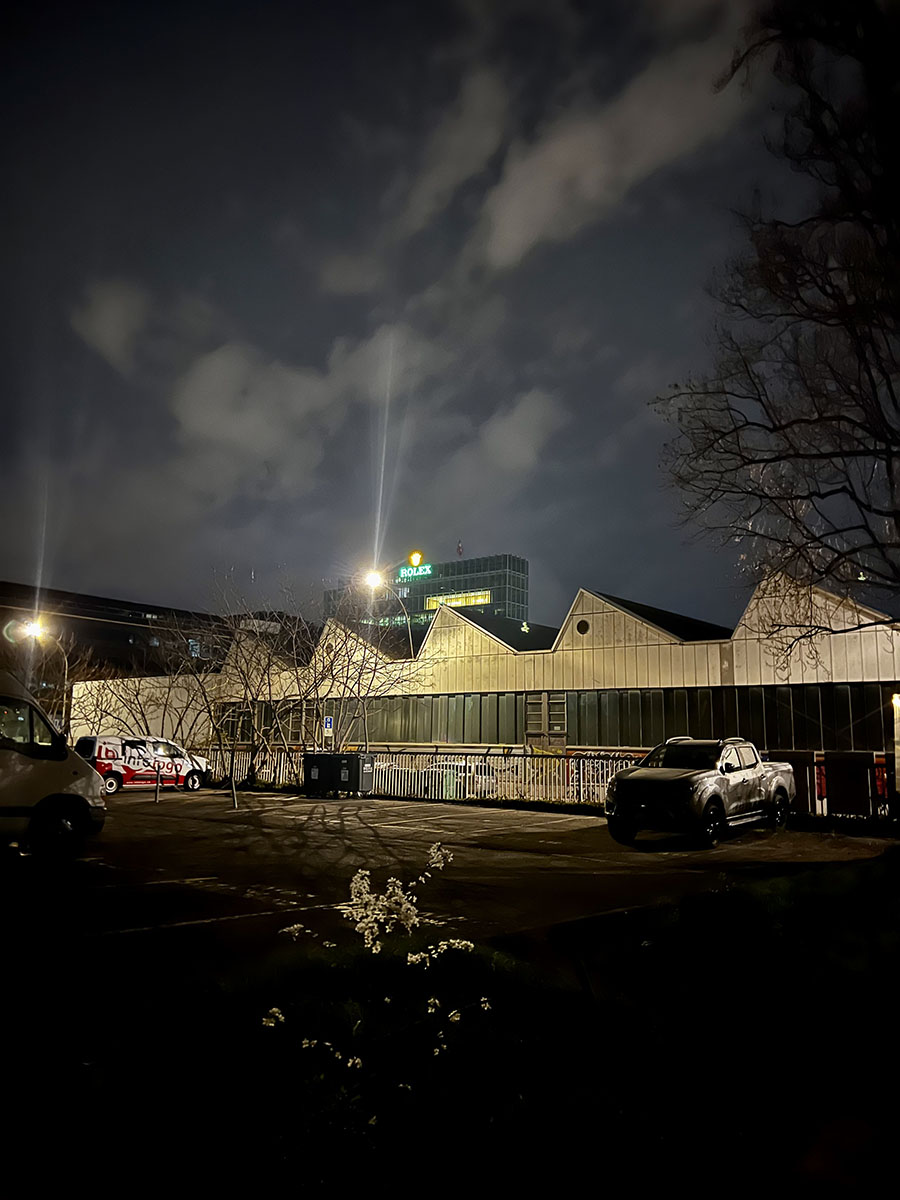 Then it was time for a regular meal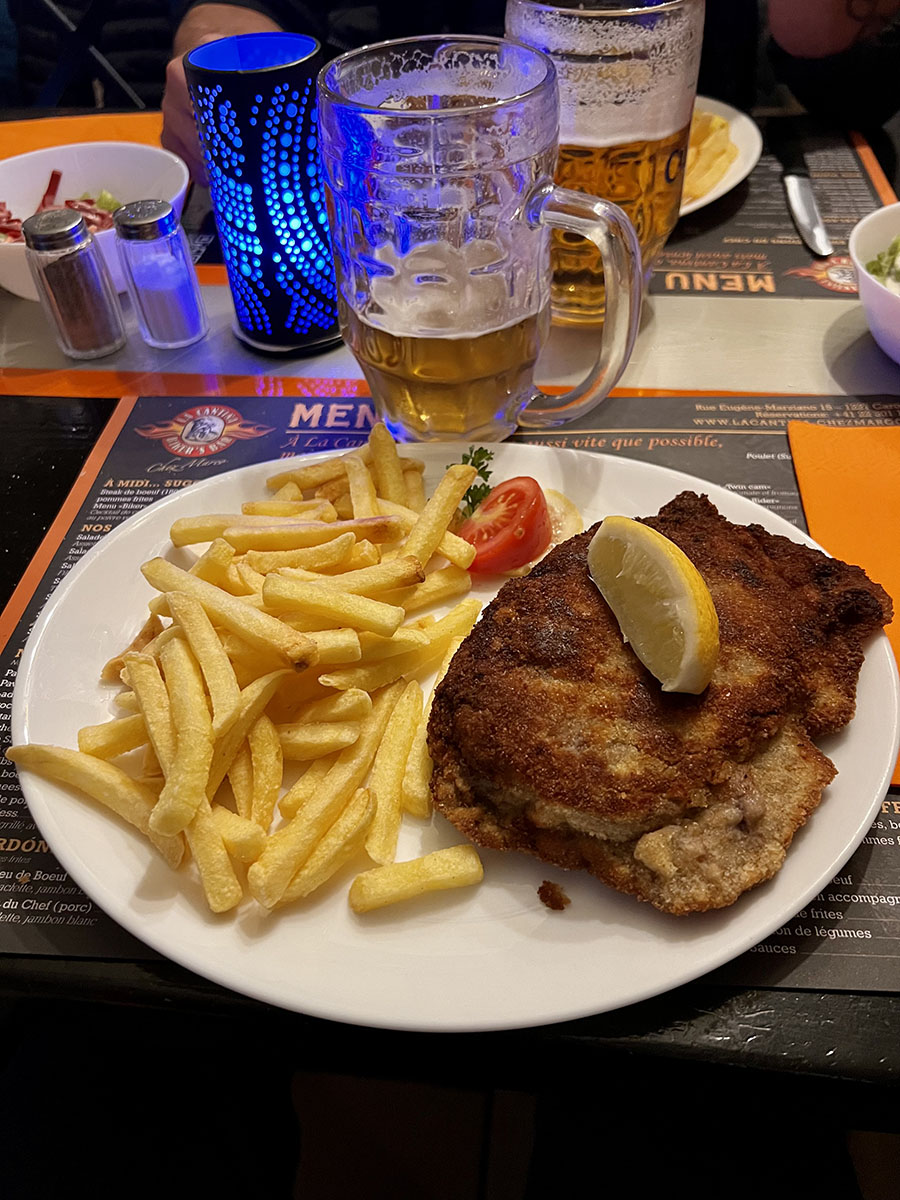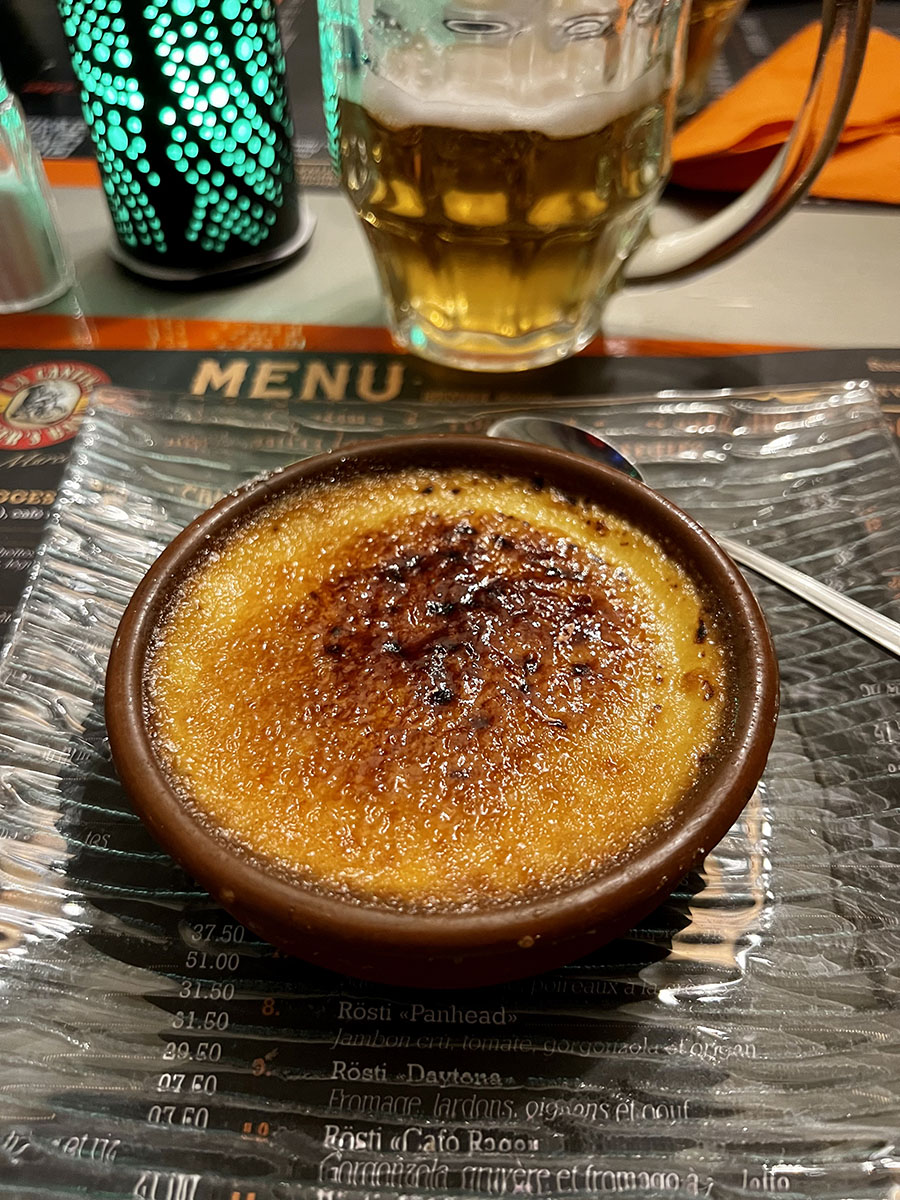 After a good night's sleep, it was time to see what Time To Watches had to offer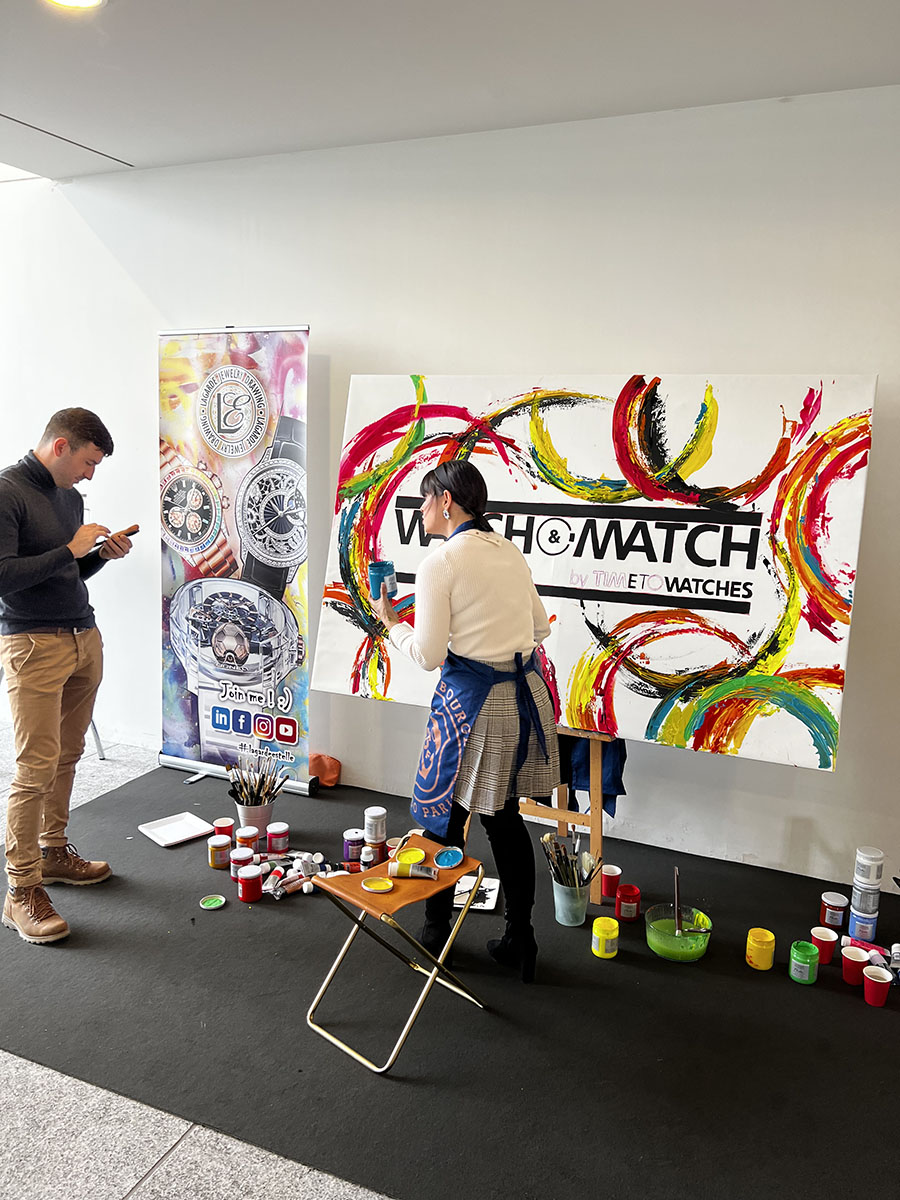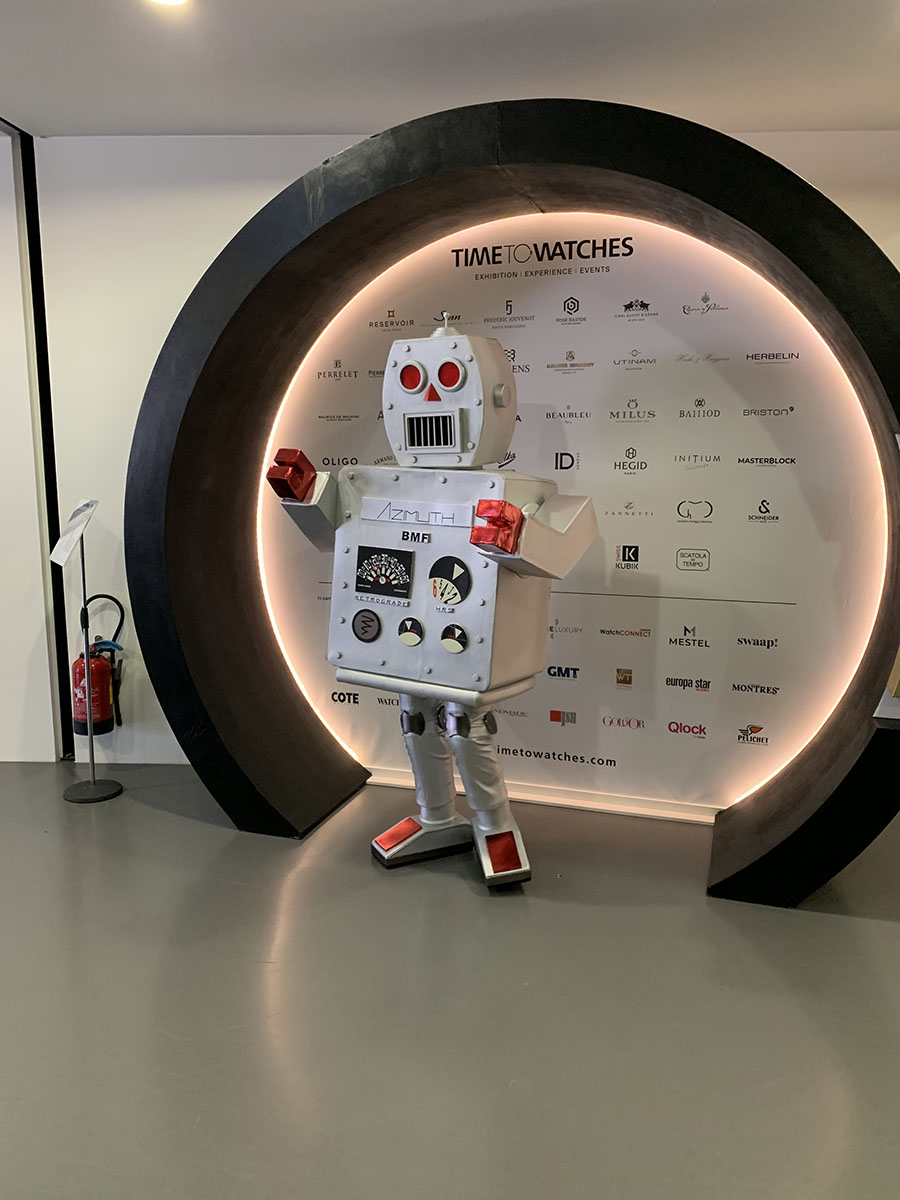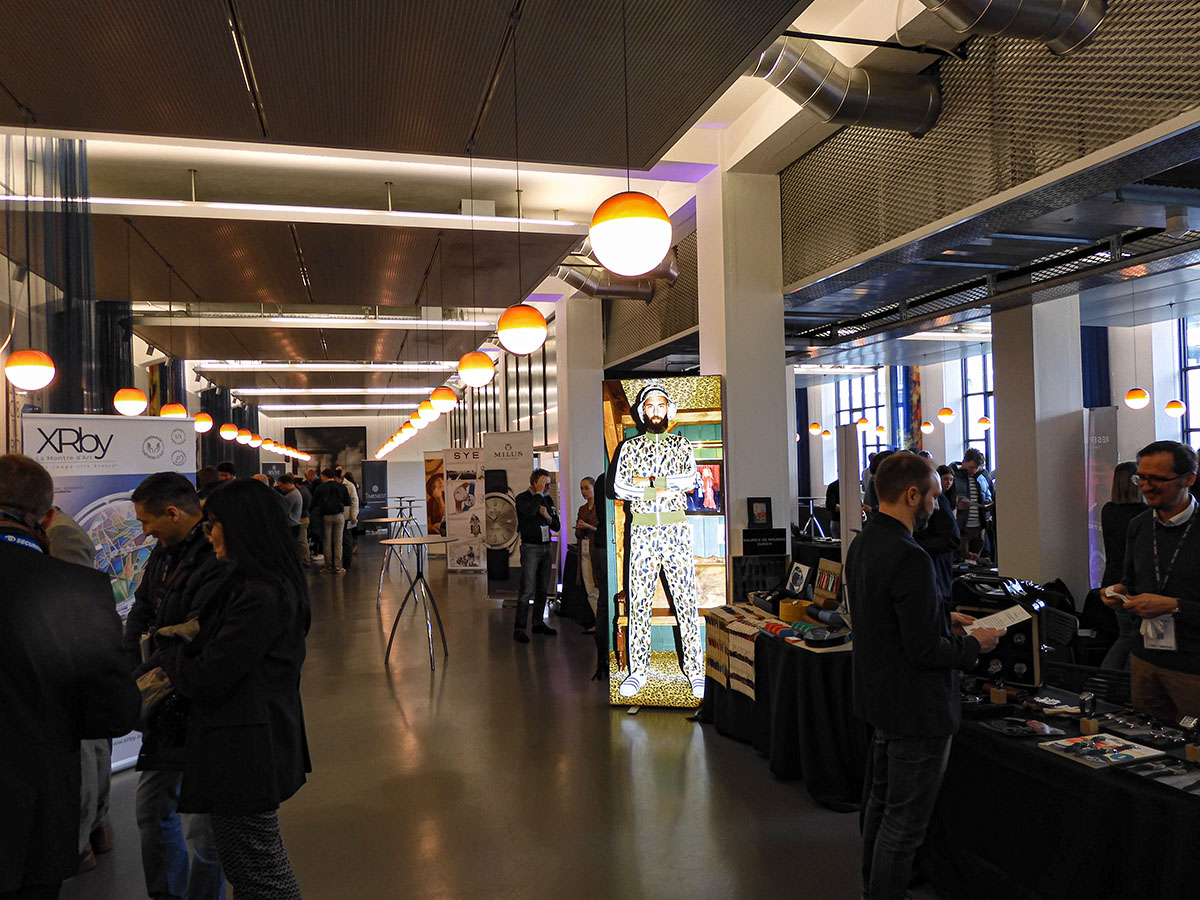 There were some new brands this time, for example Cuervo Y Sobrinos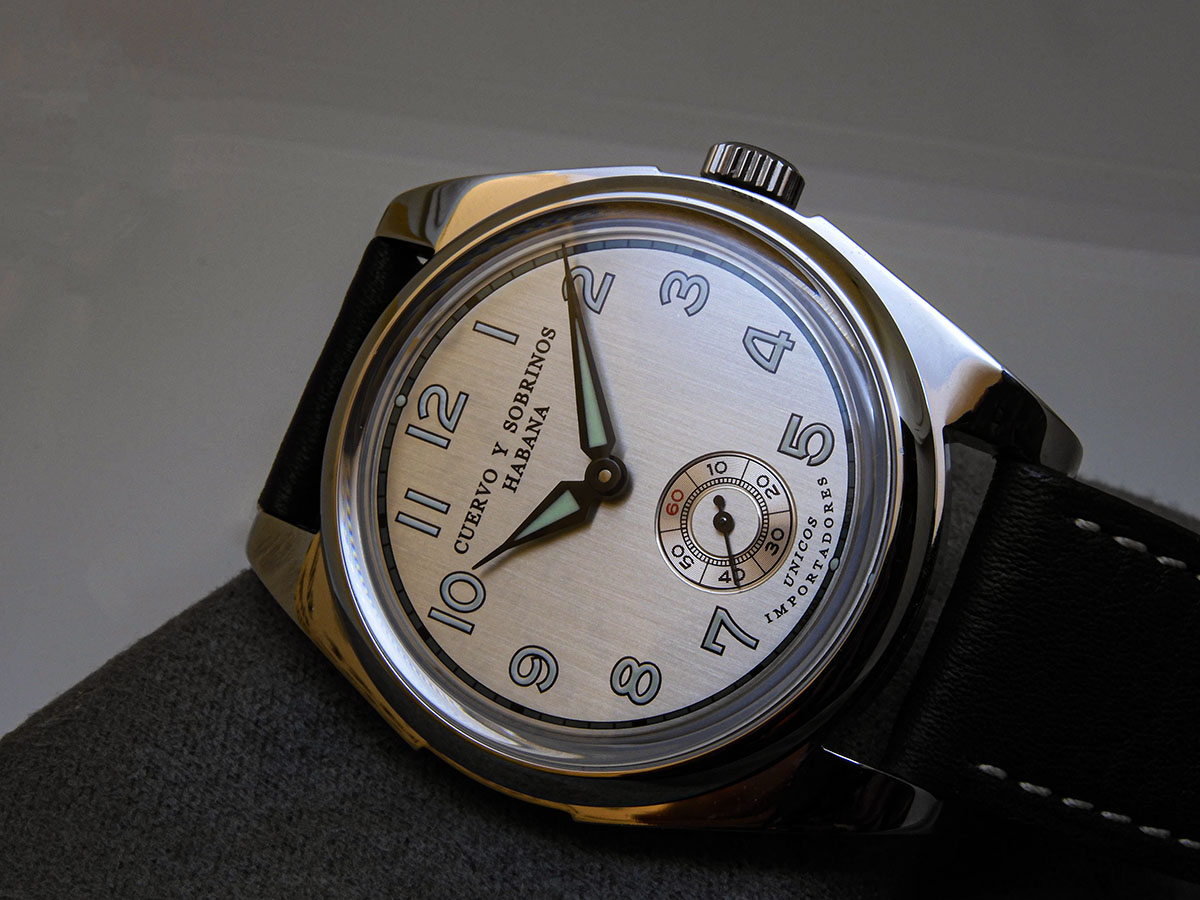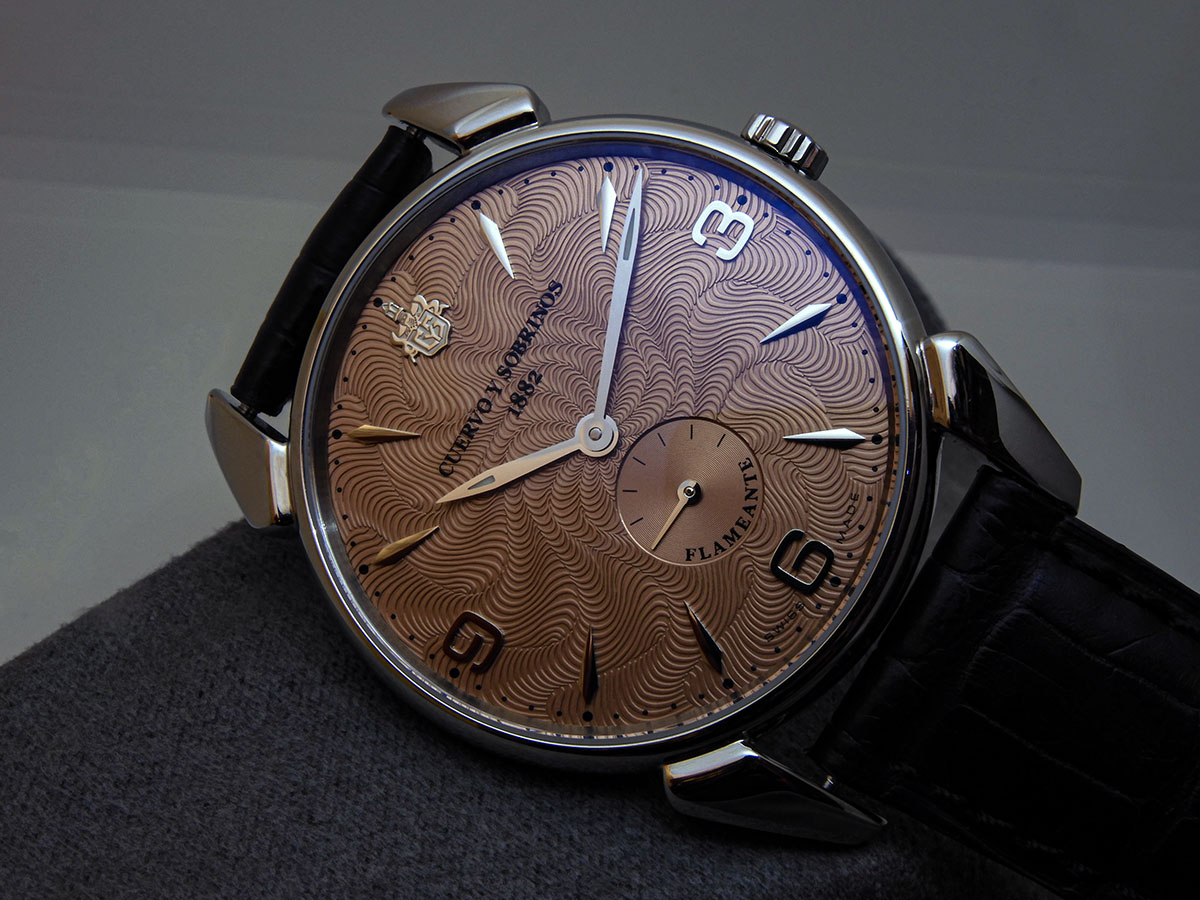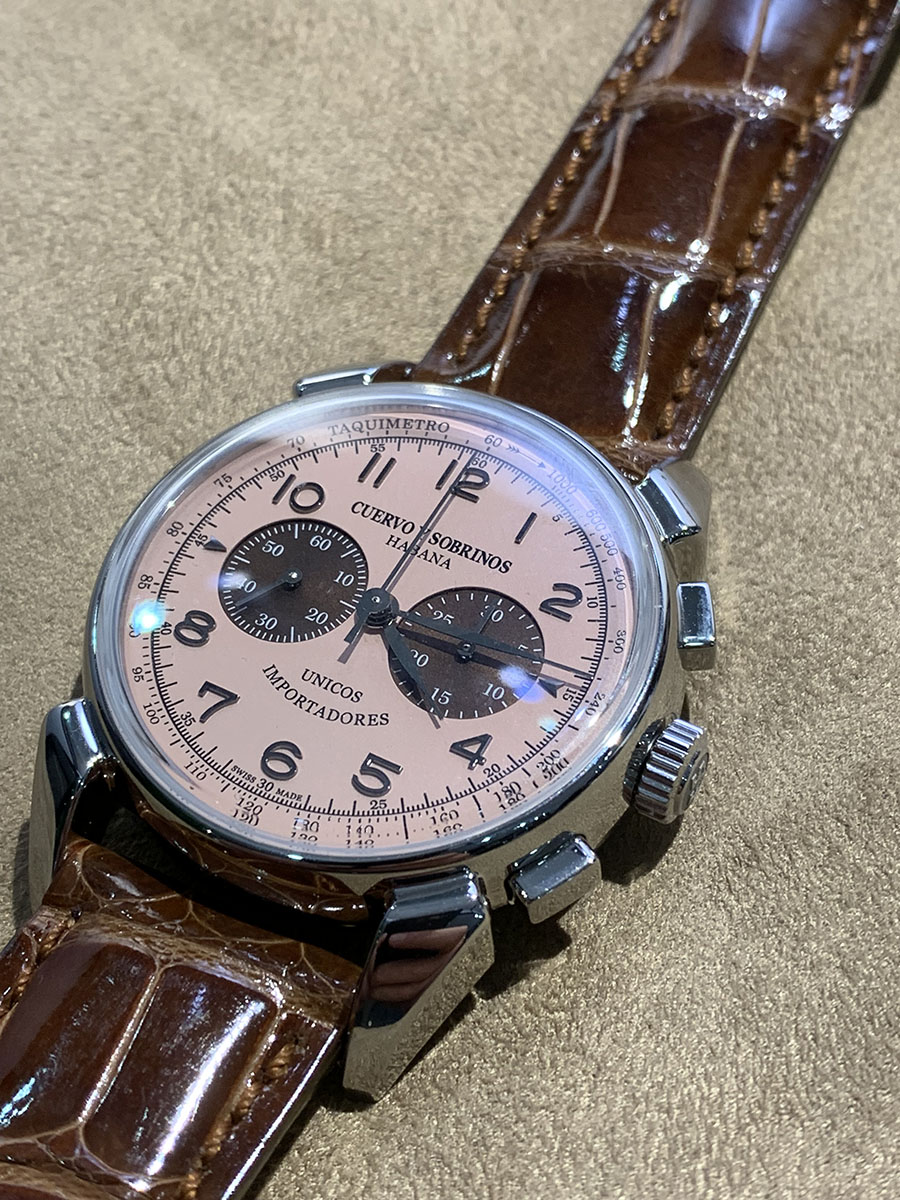 Watchmakers could be viewed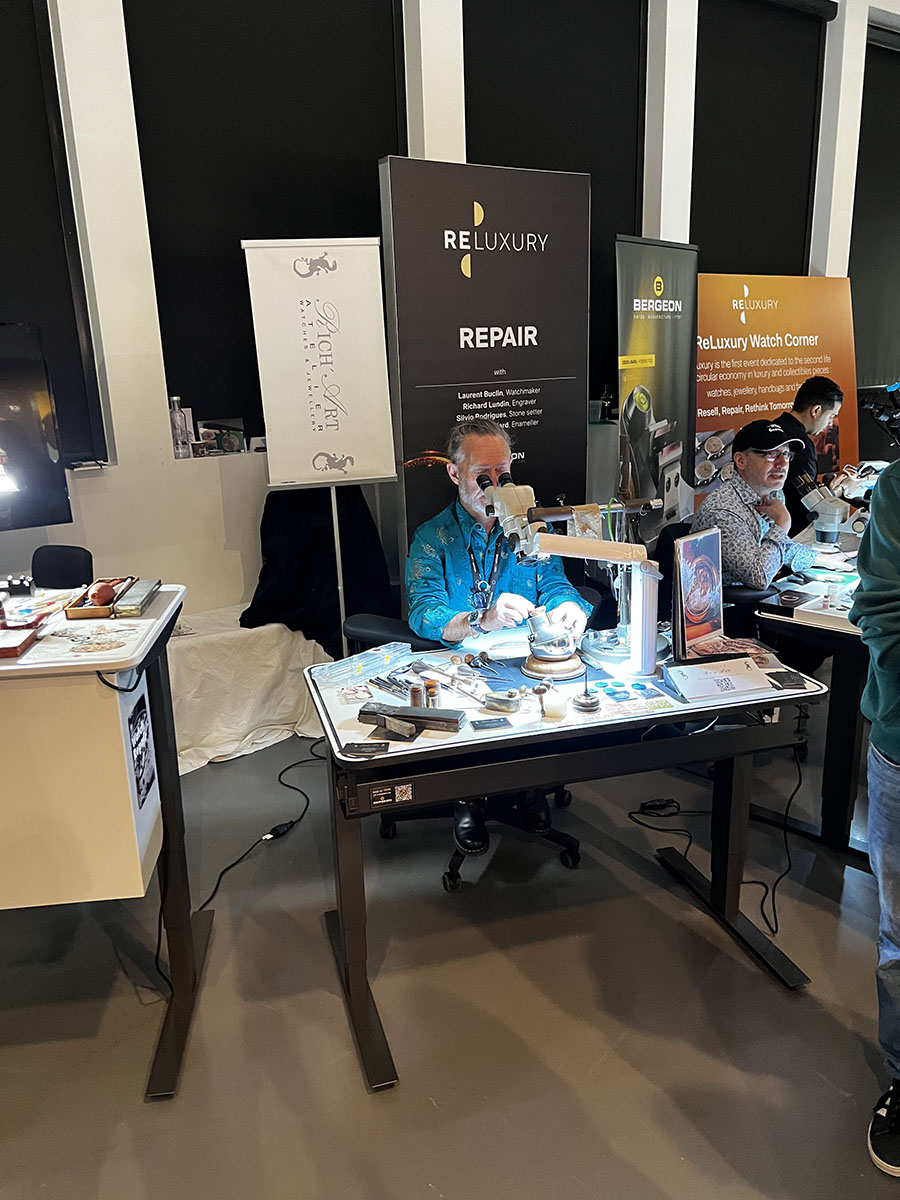 Then we ended up at Reservoir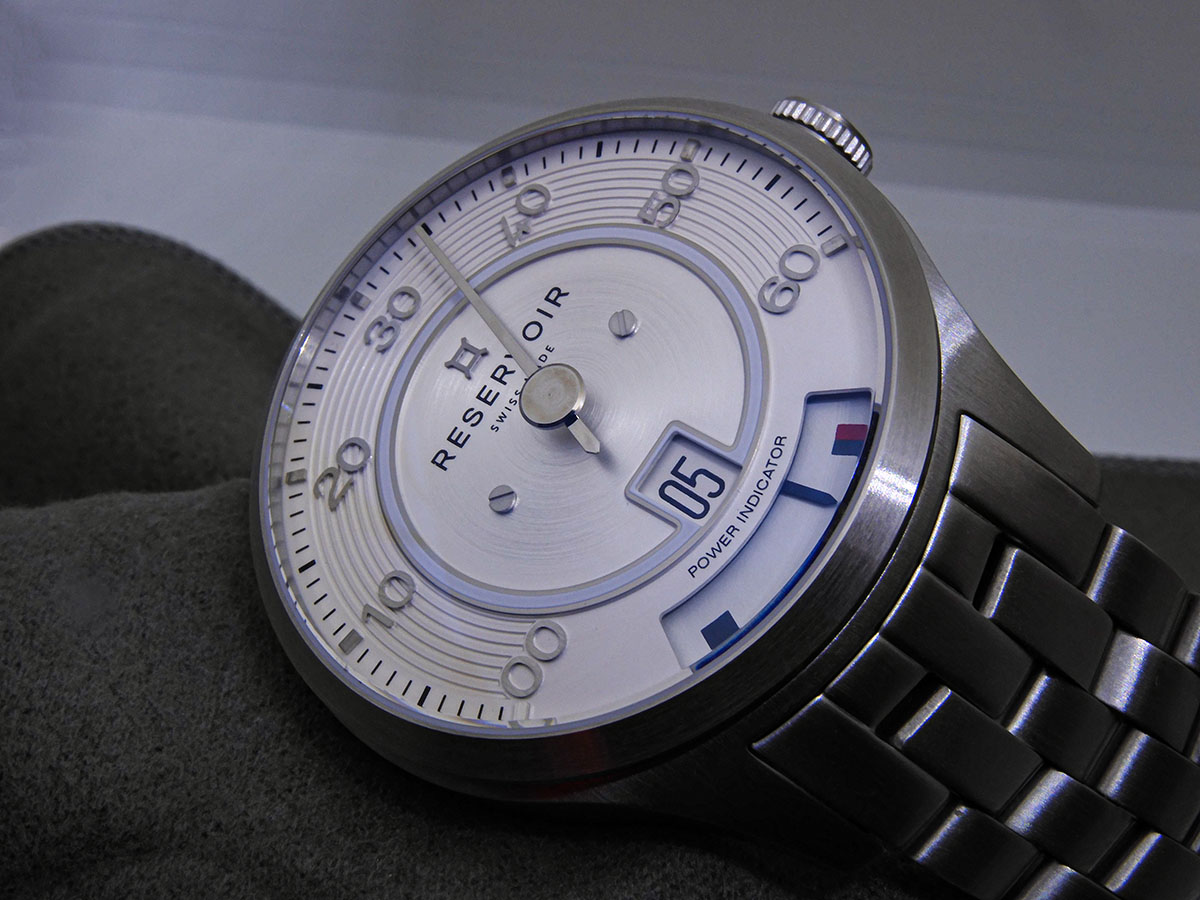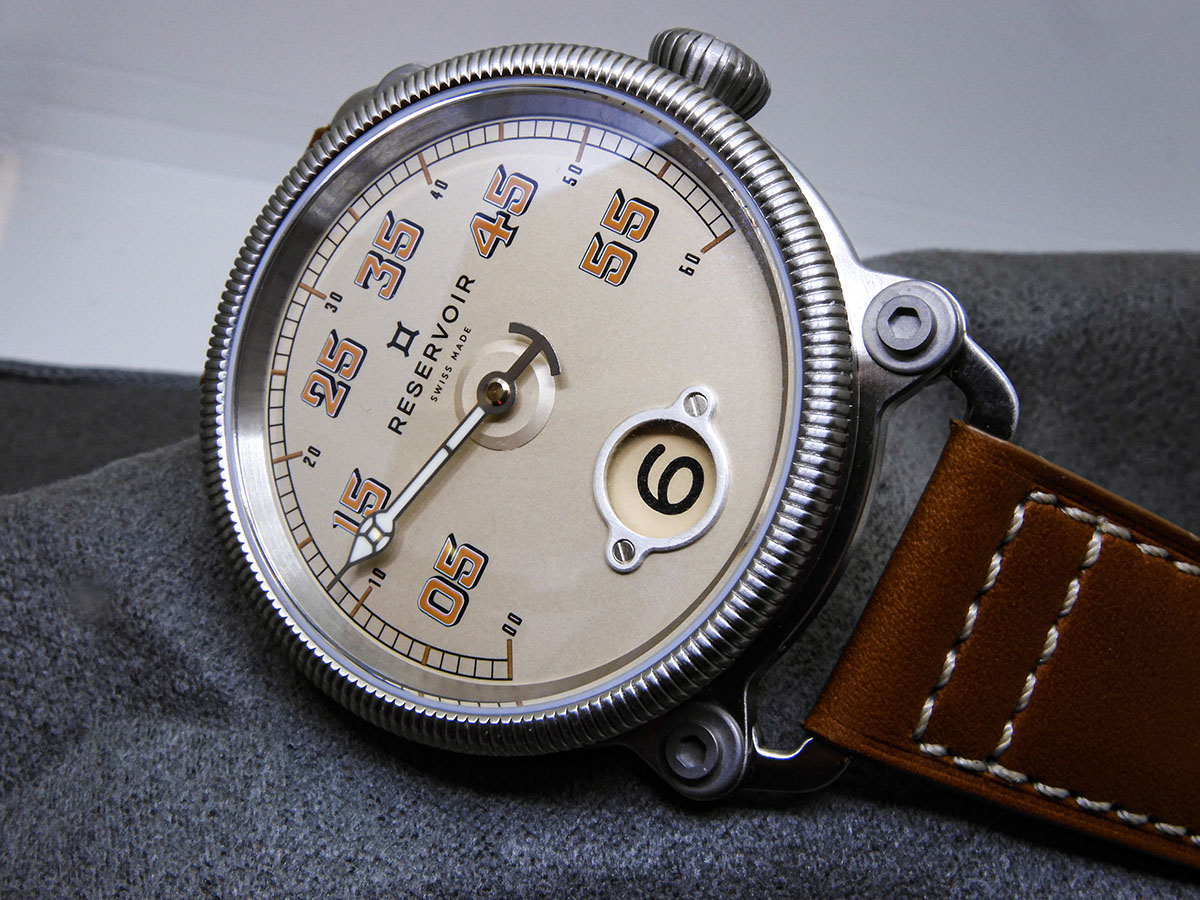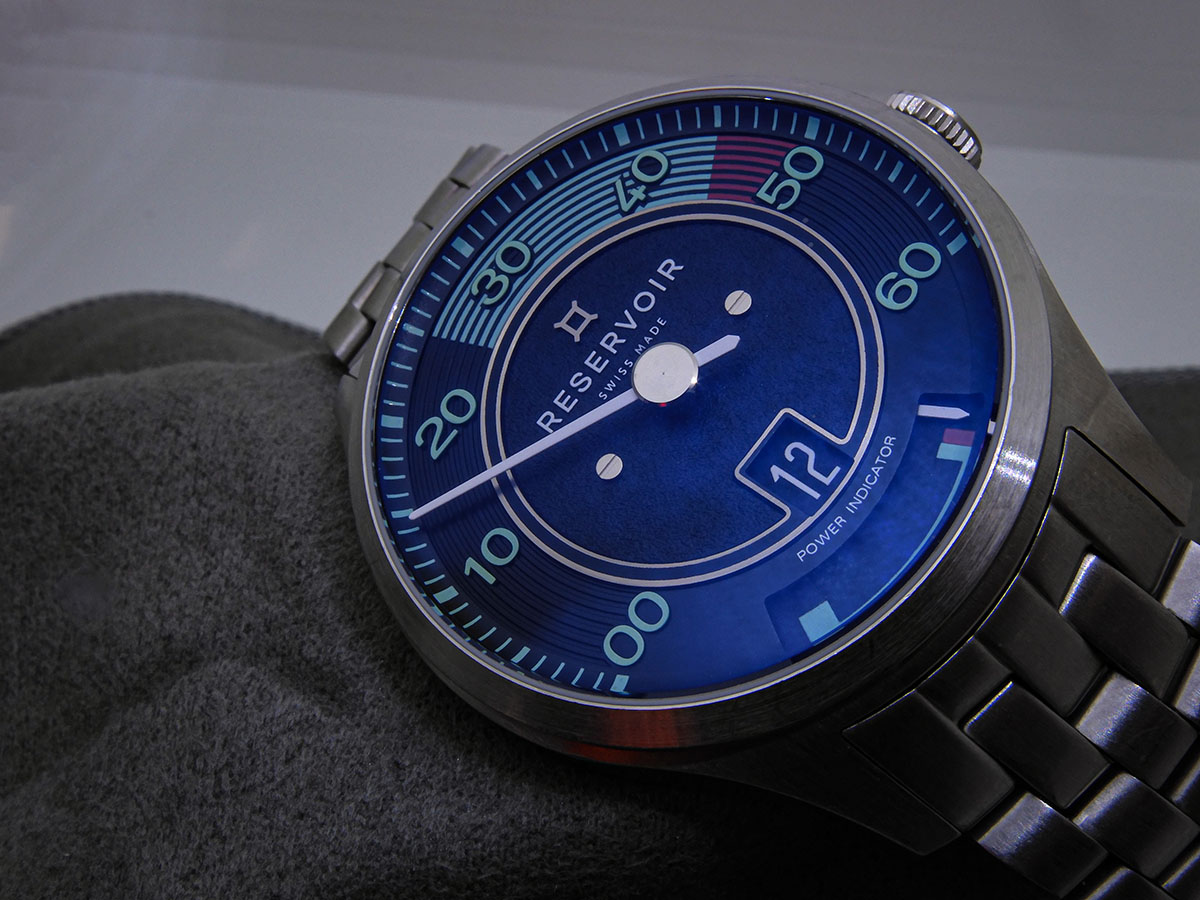 Popeye with jump hour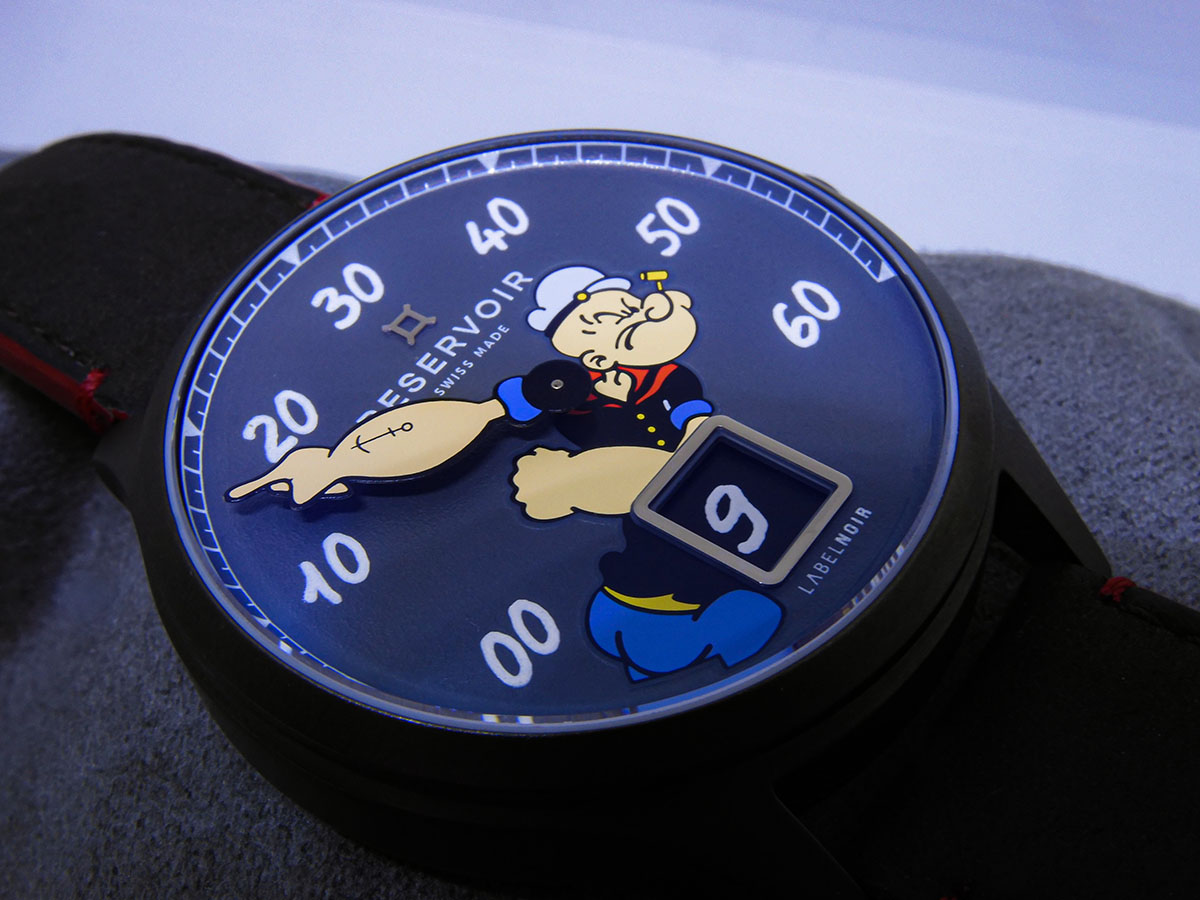 The box is cool with the complete family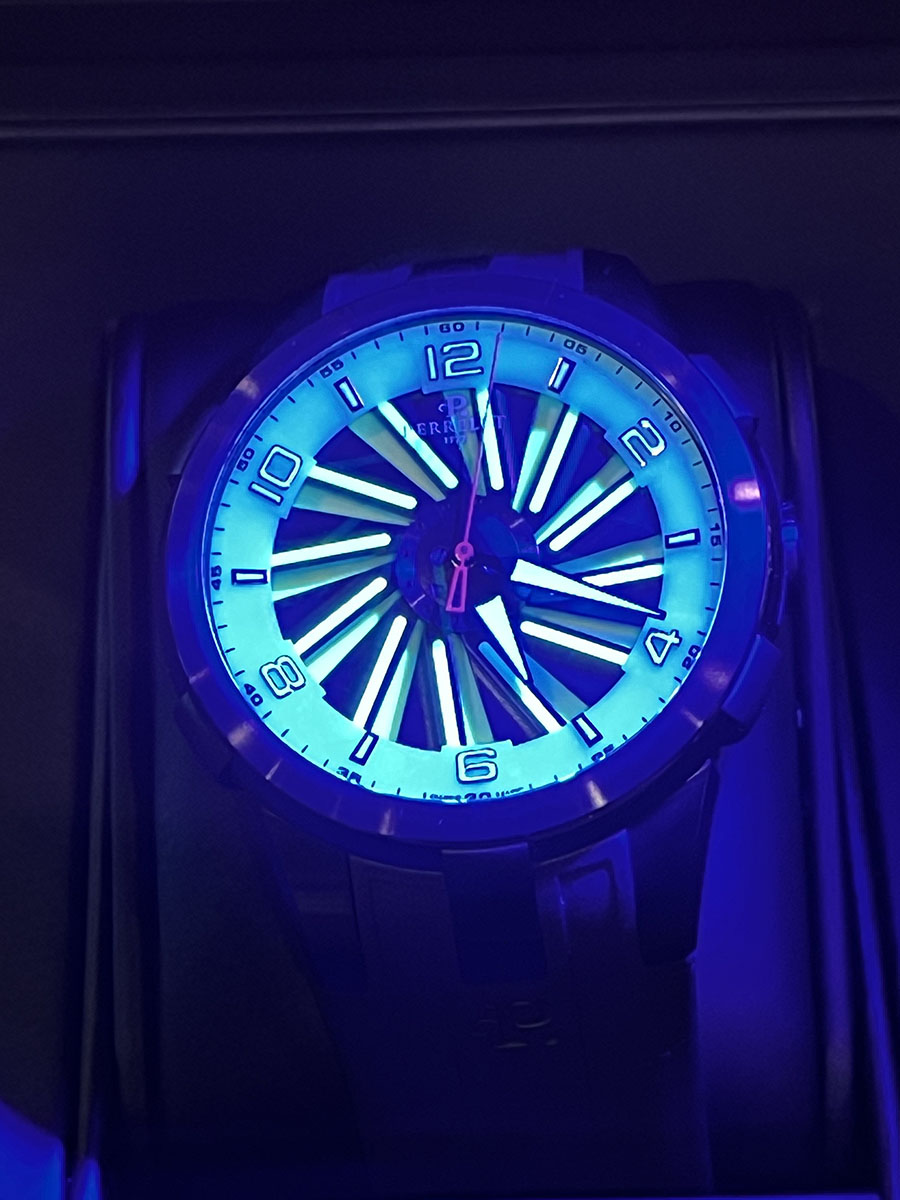 Fredric Jouvenot with his special watches was there too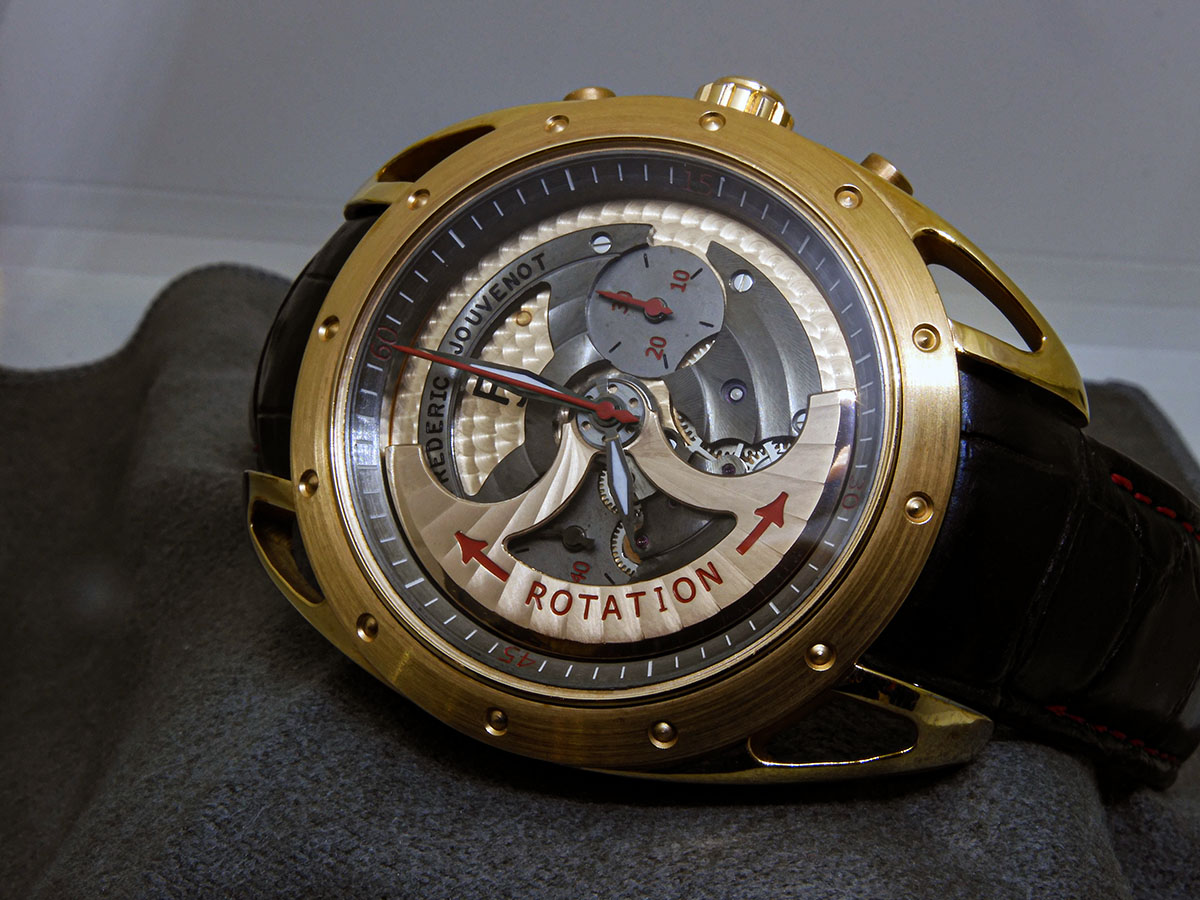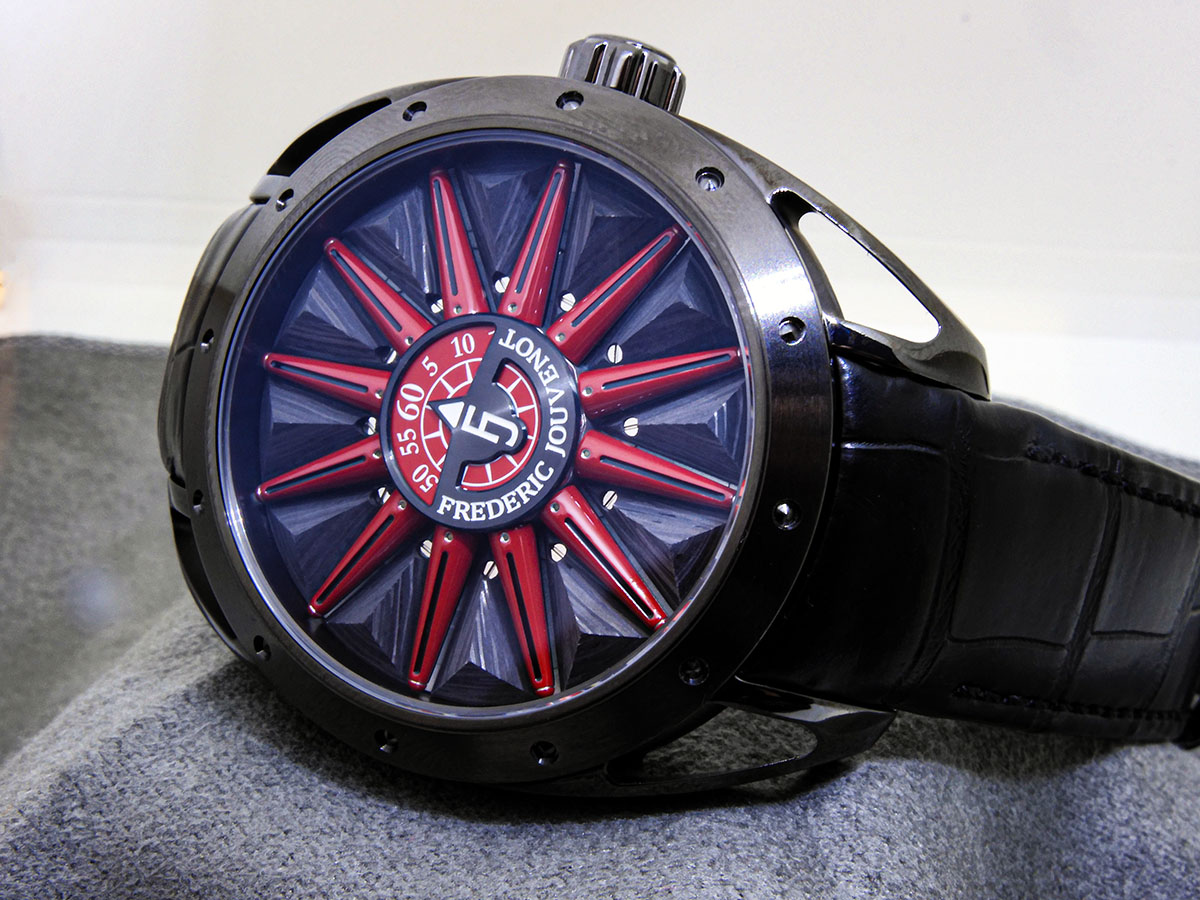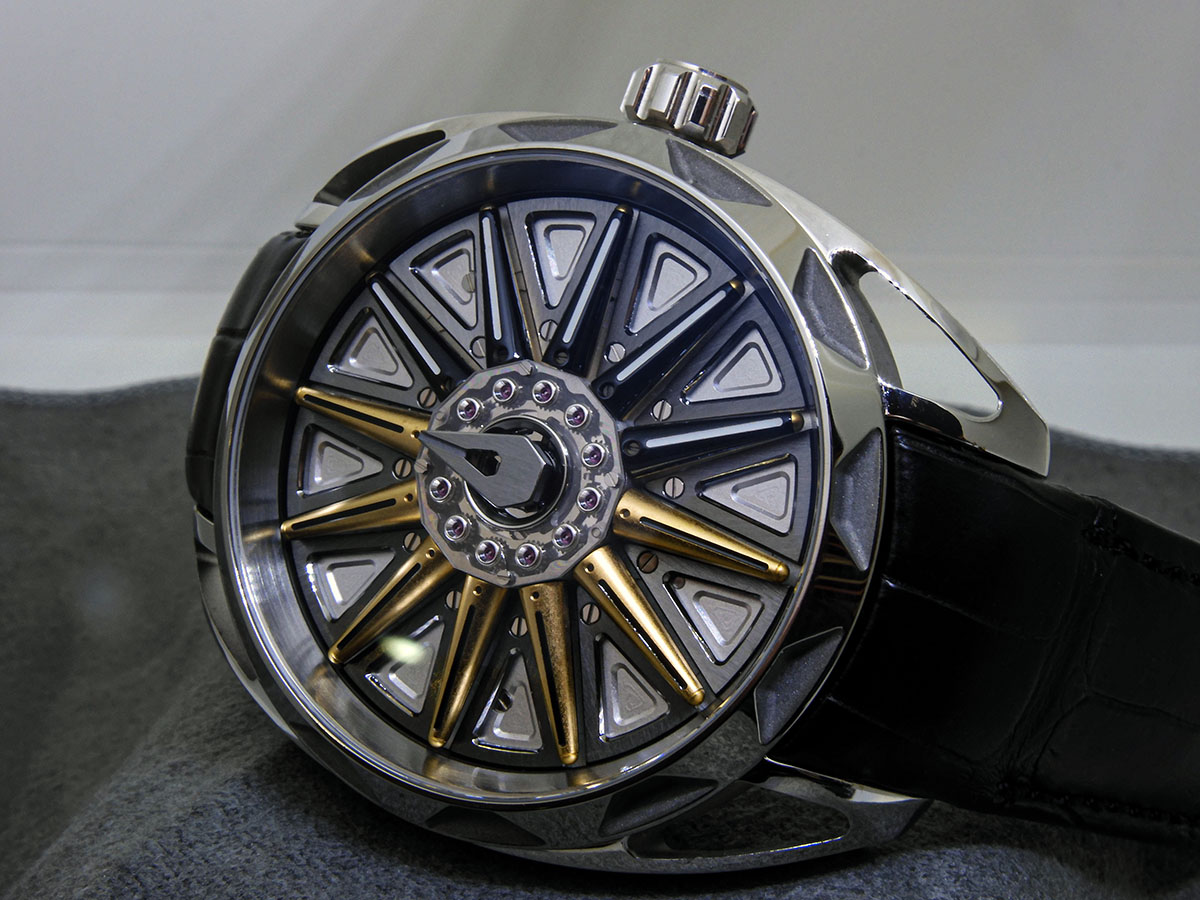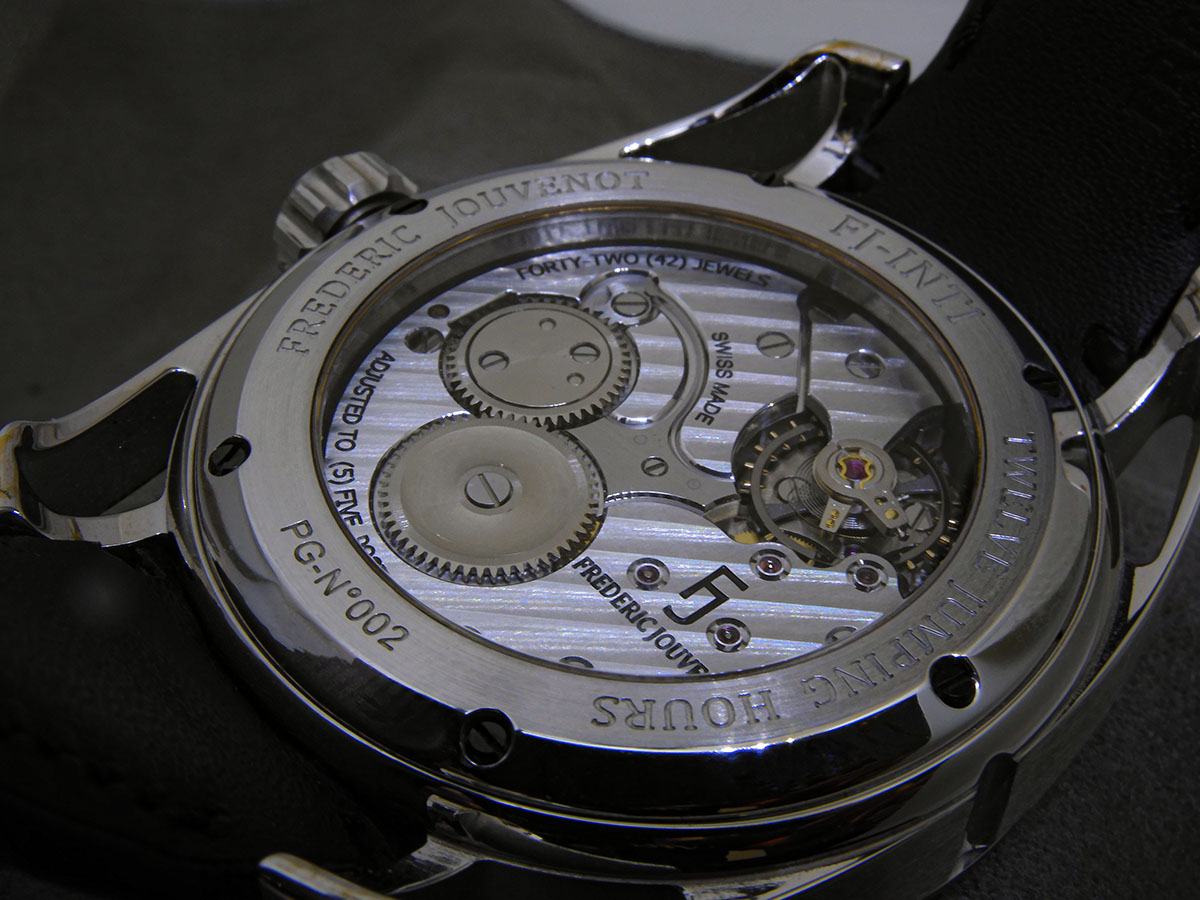 Behrens is interesting with its special watches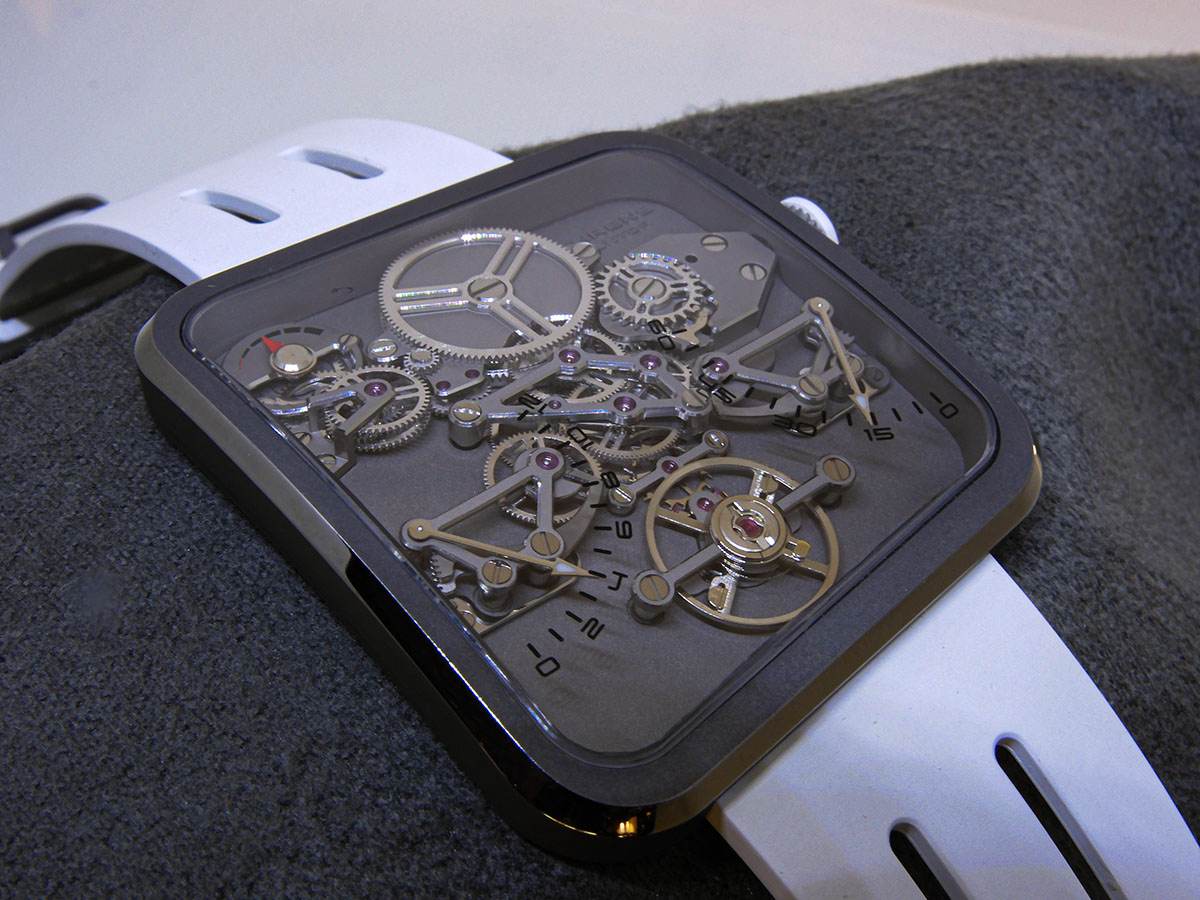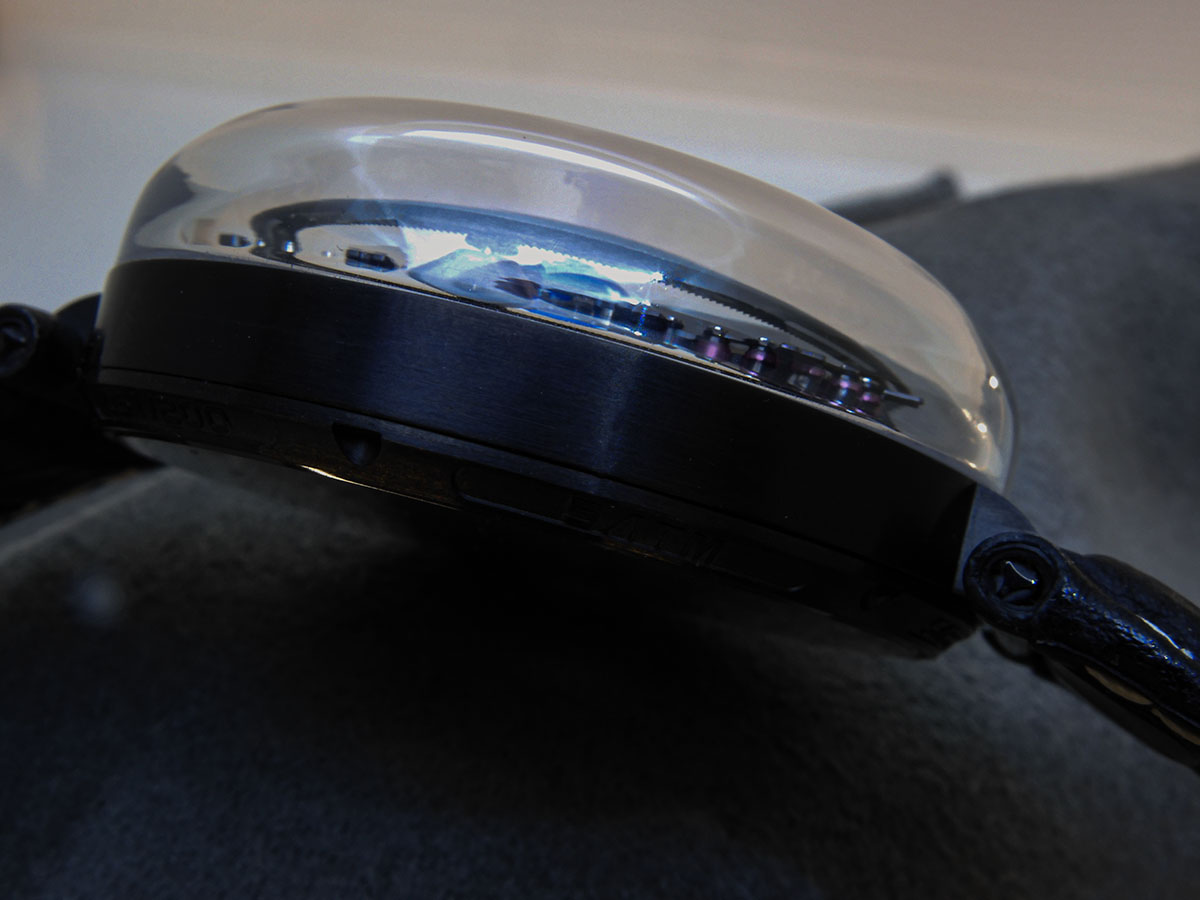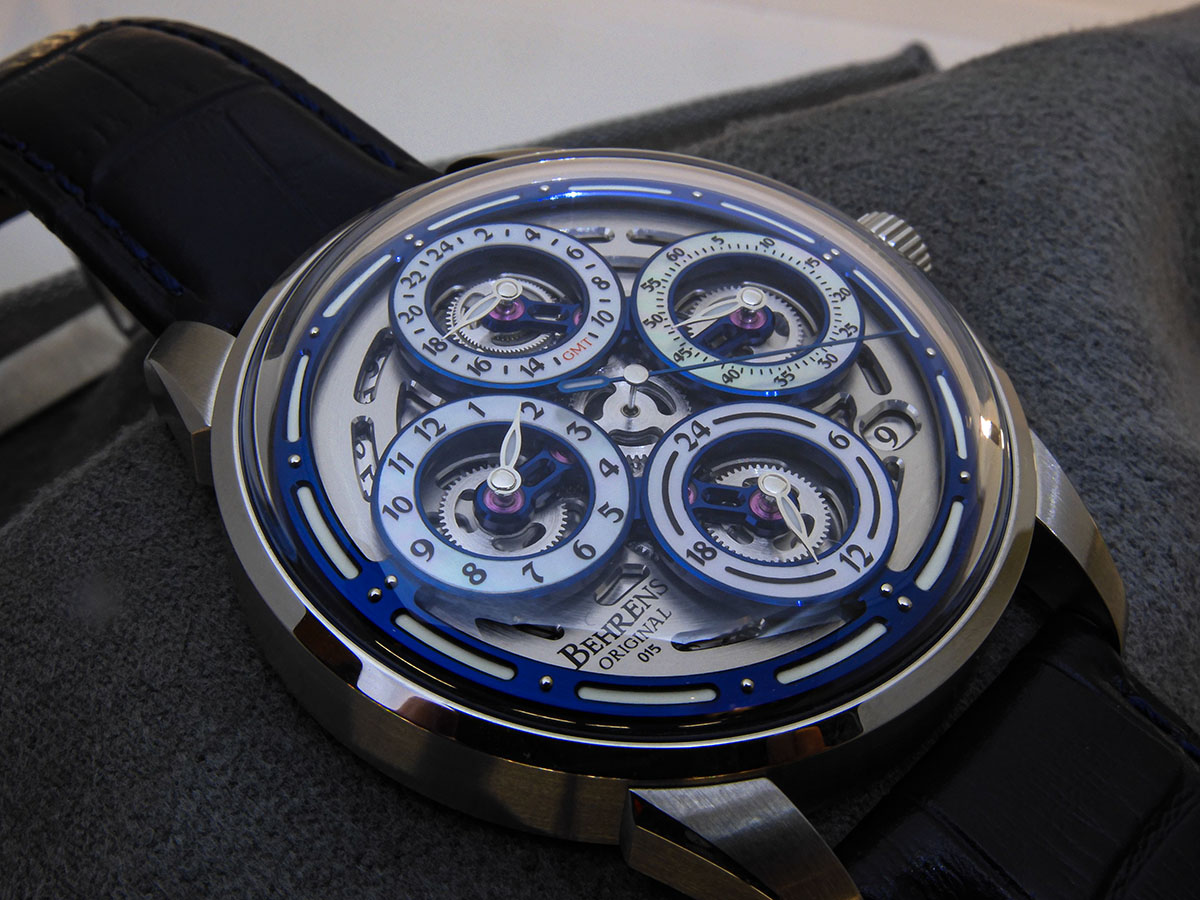 A collaboration with Konstantin Chaykin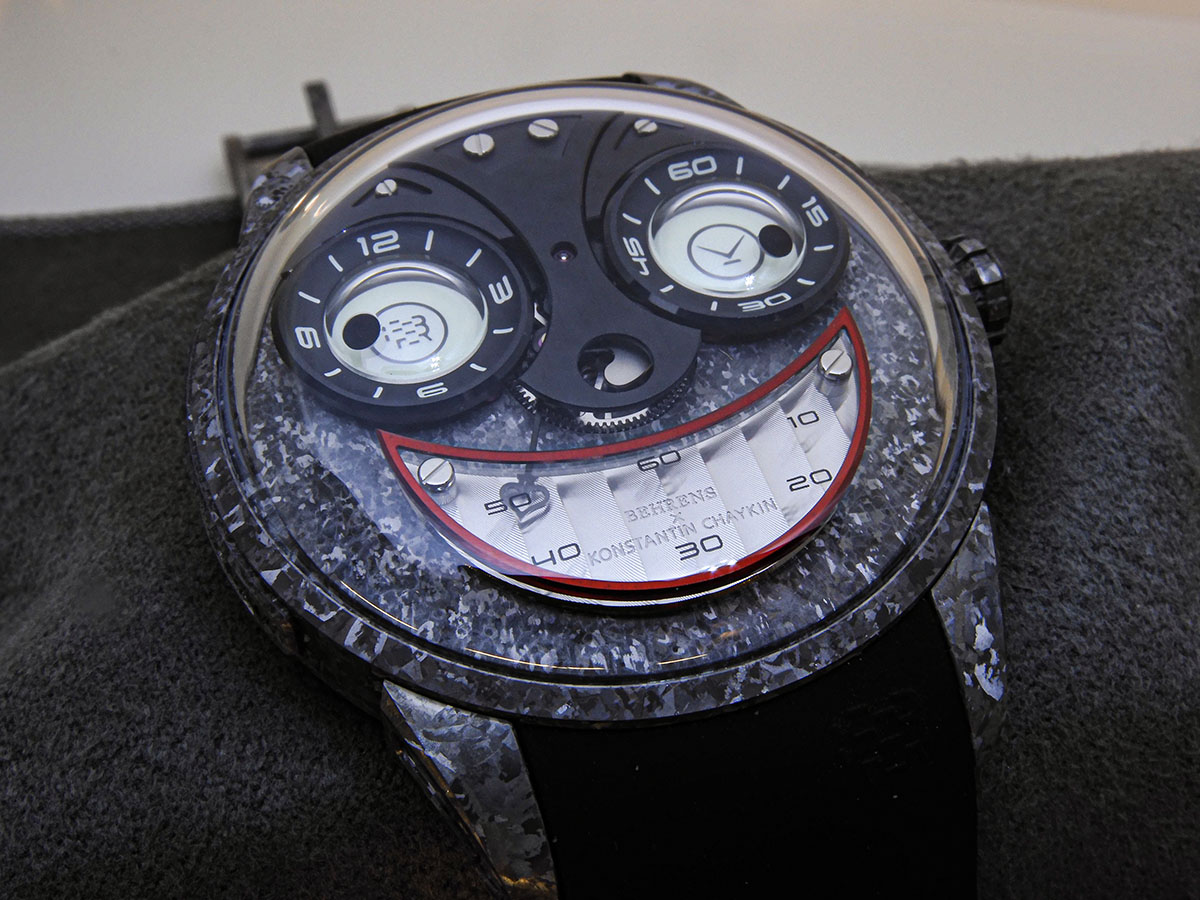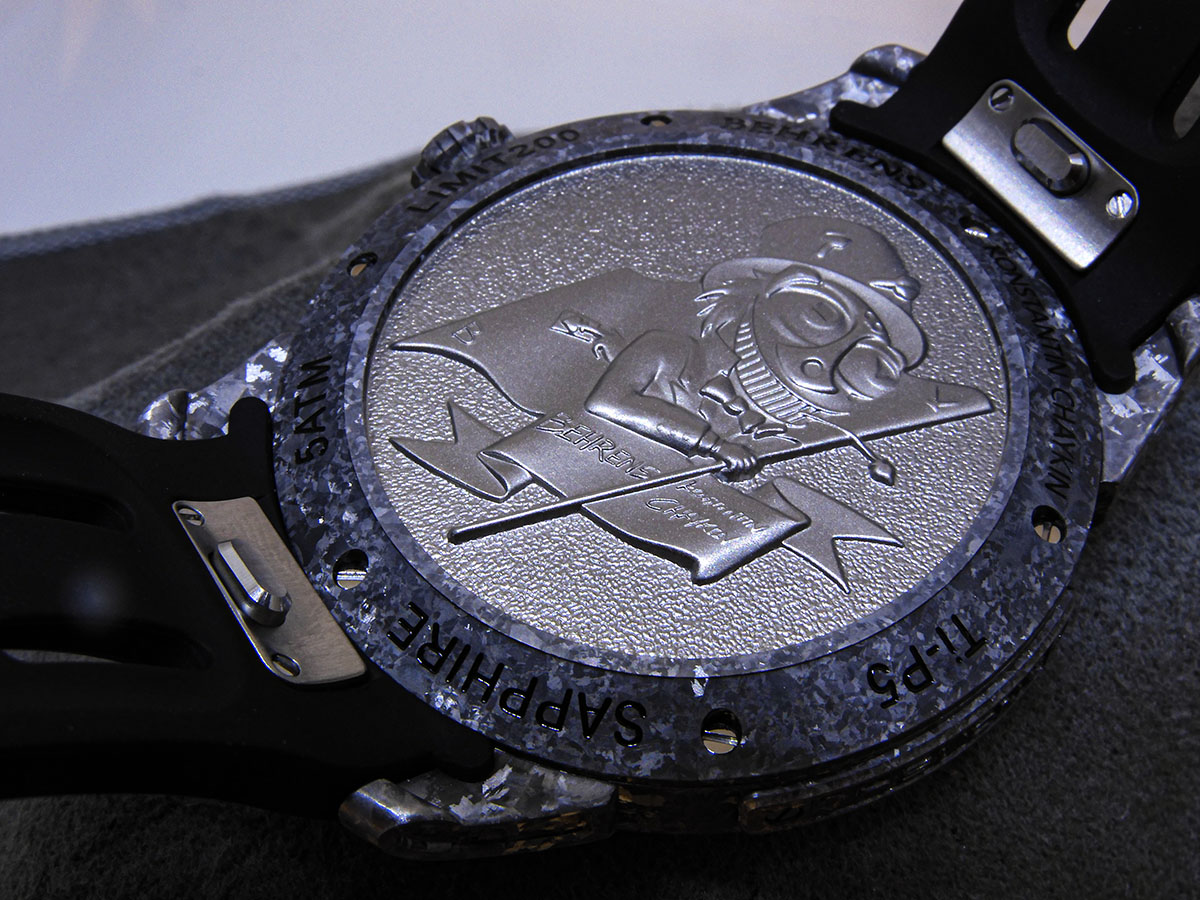 After a hard day, it was time again for a schnitzel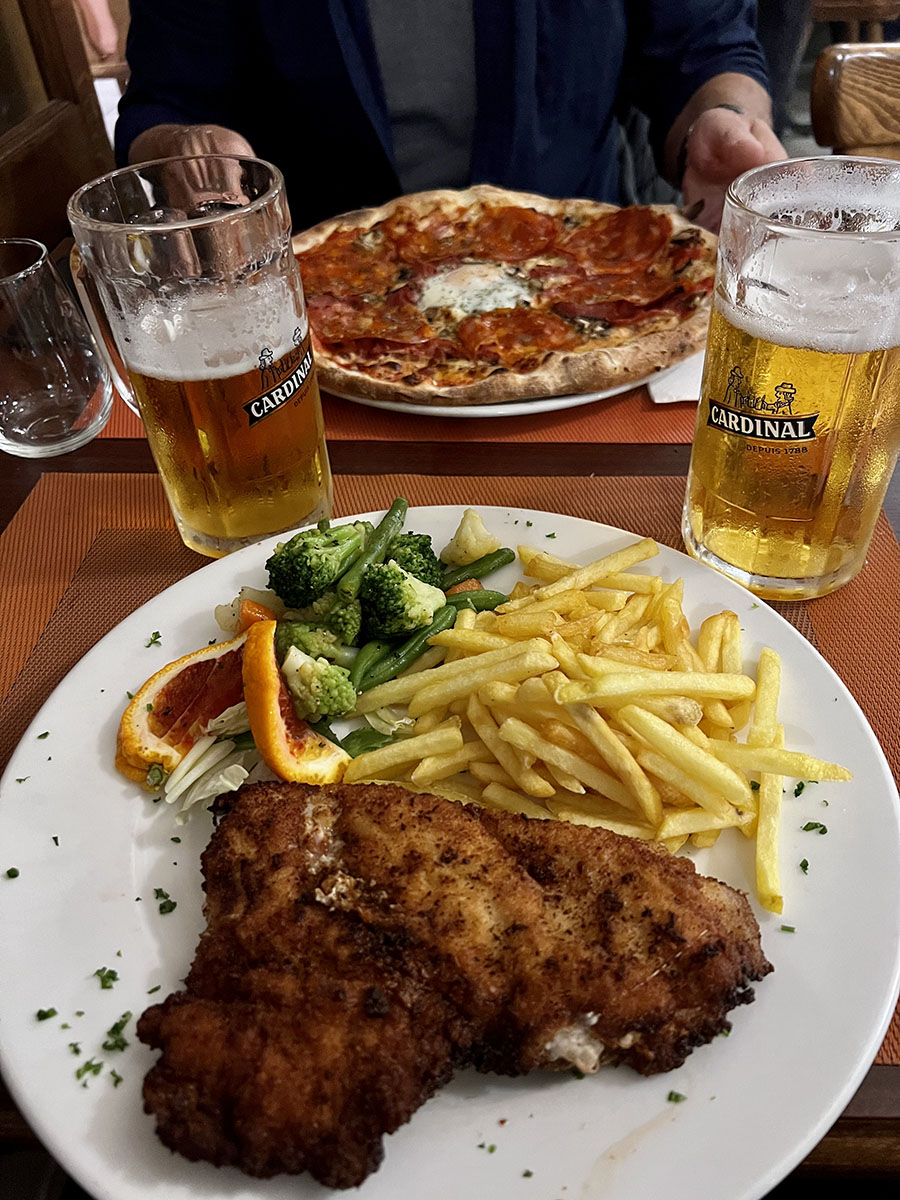 And a small dessert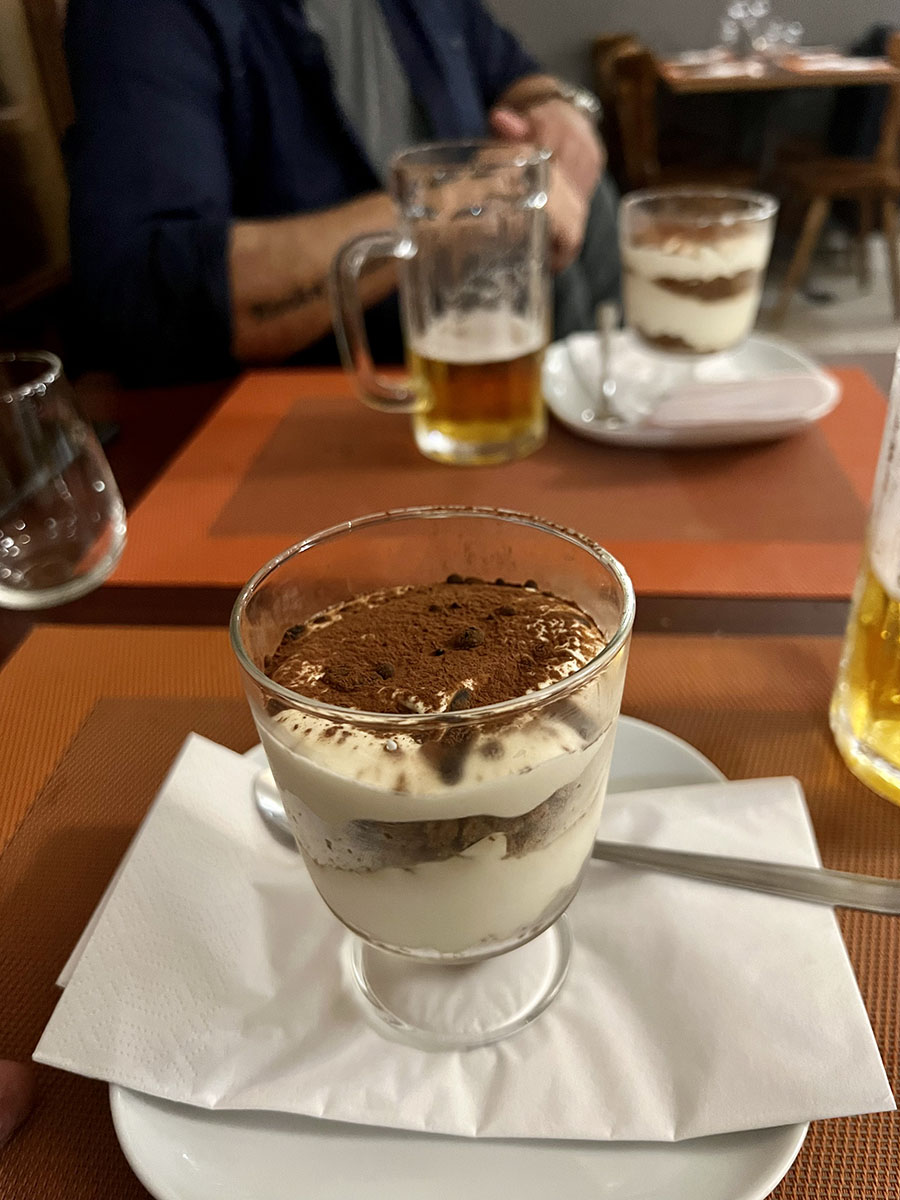 New day and a walk in town is not to be despised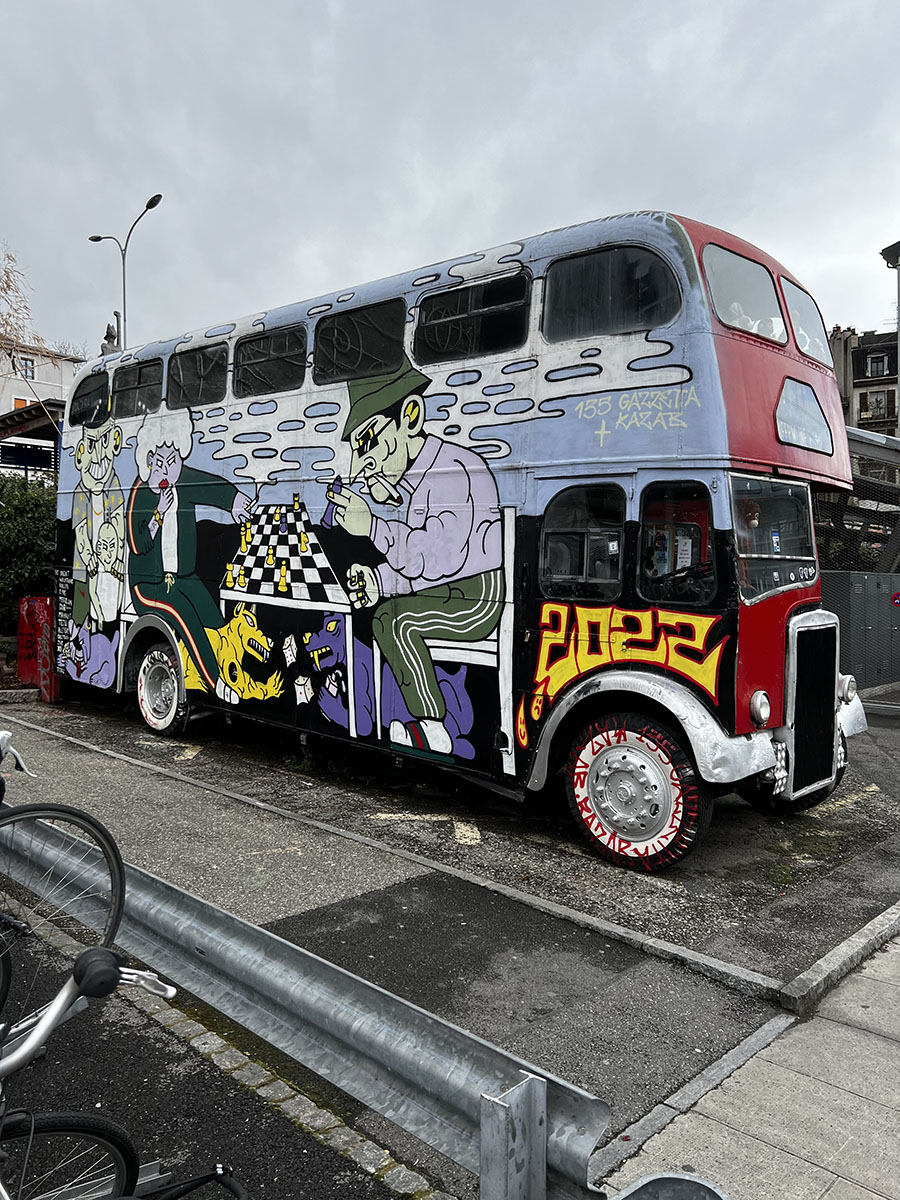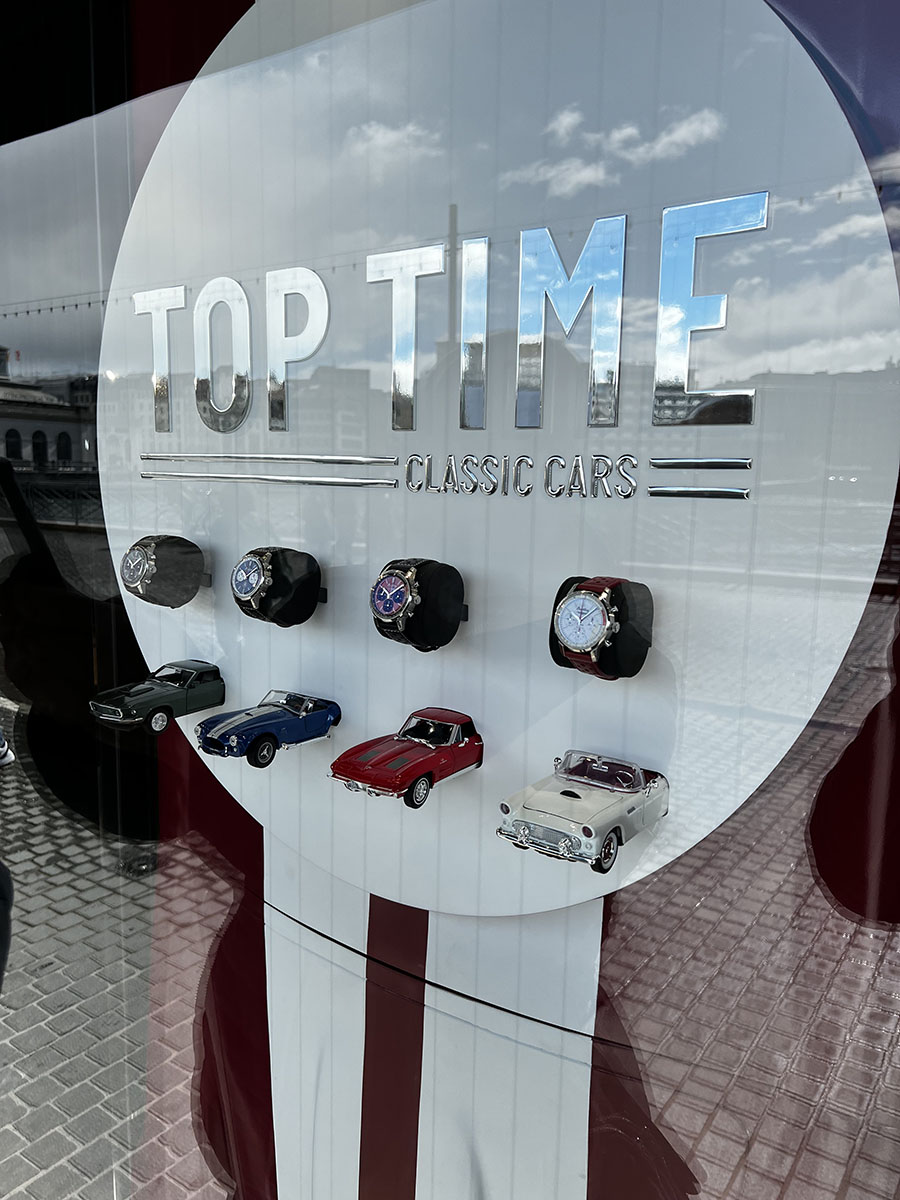 Next stop ar AHCI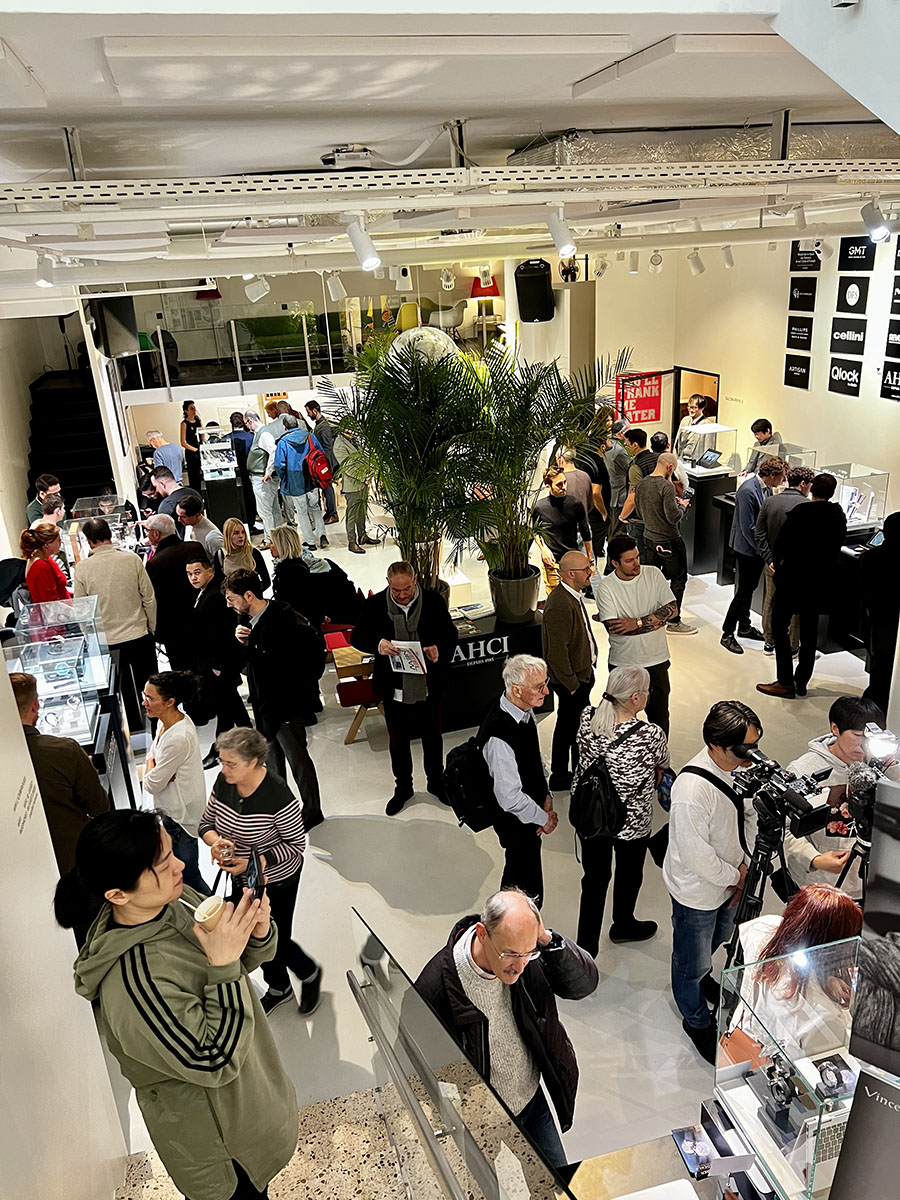 Everything between heaven and earth is here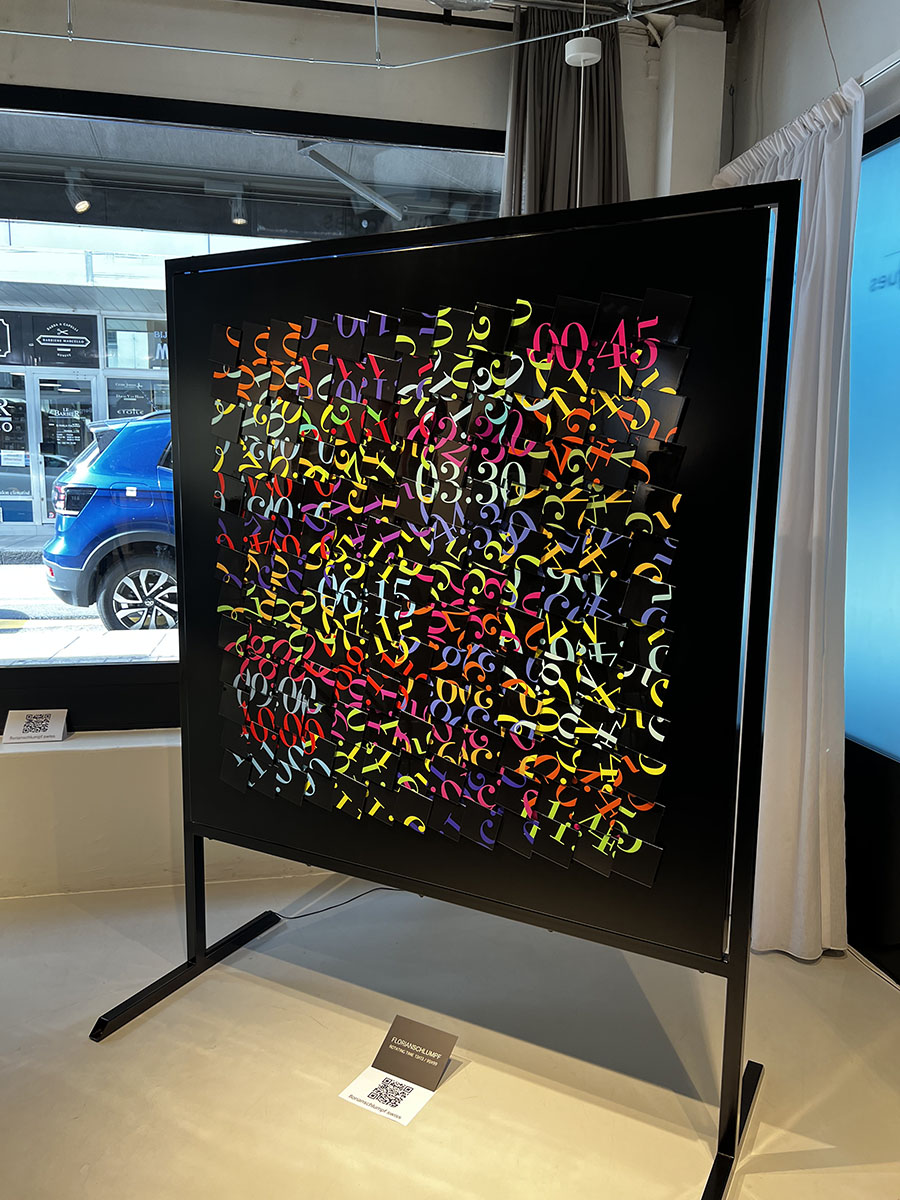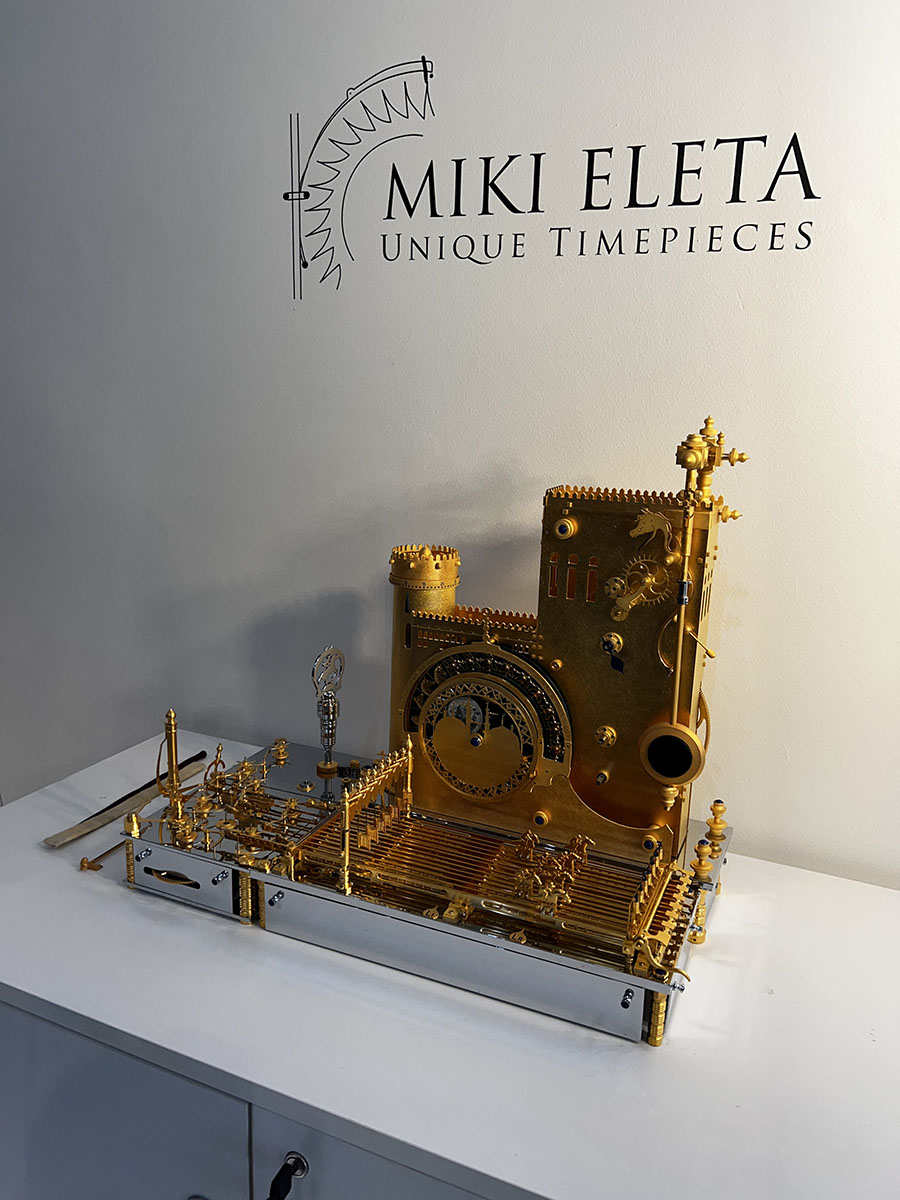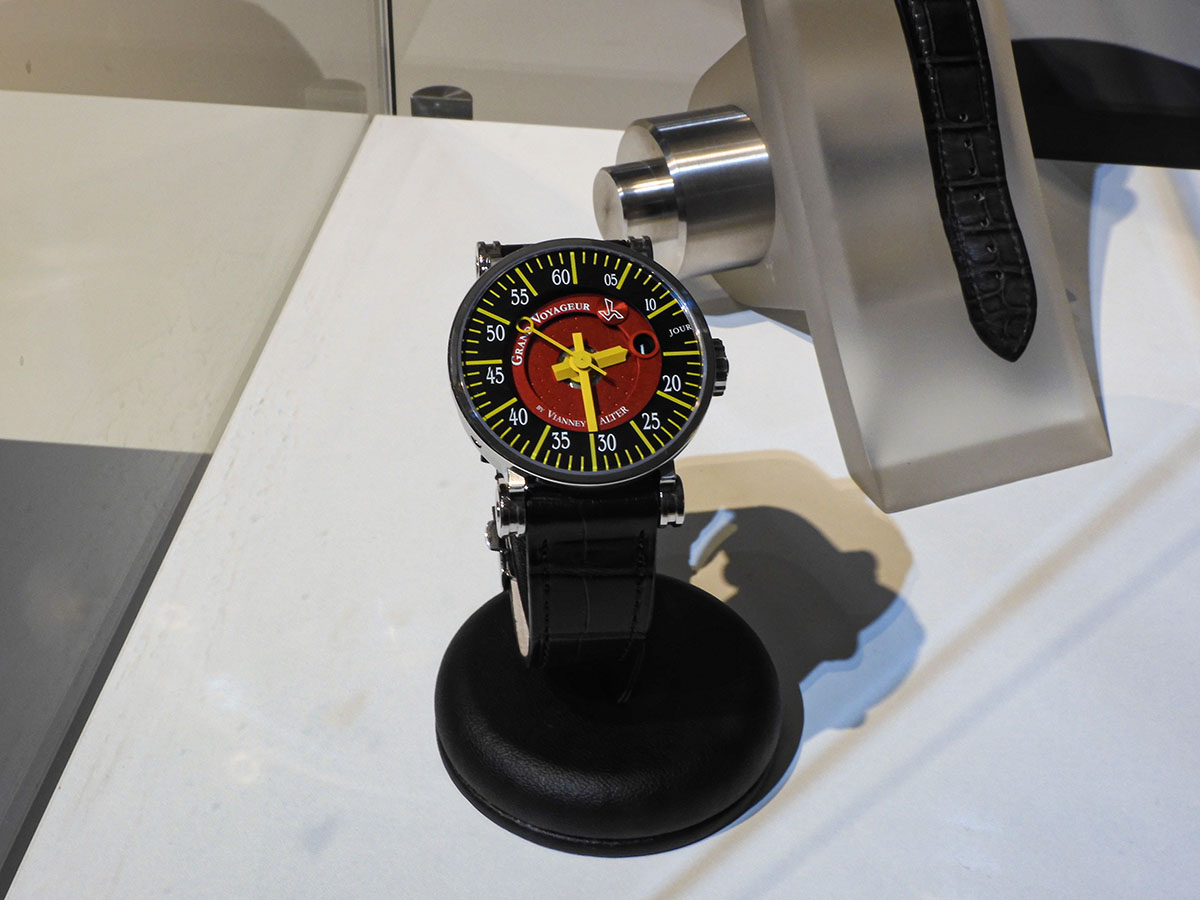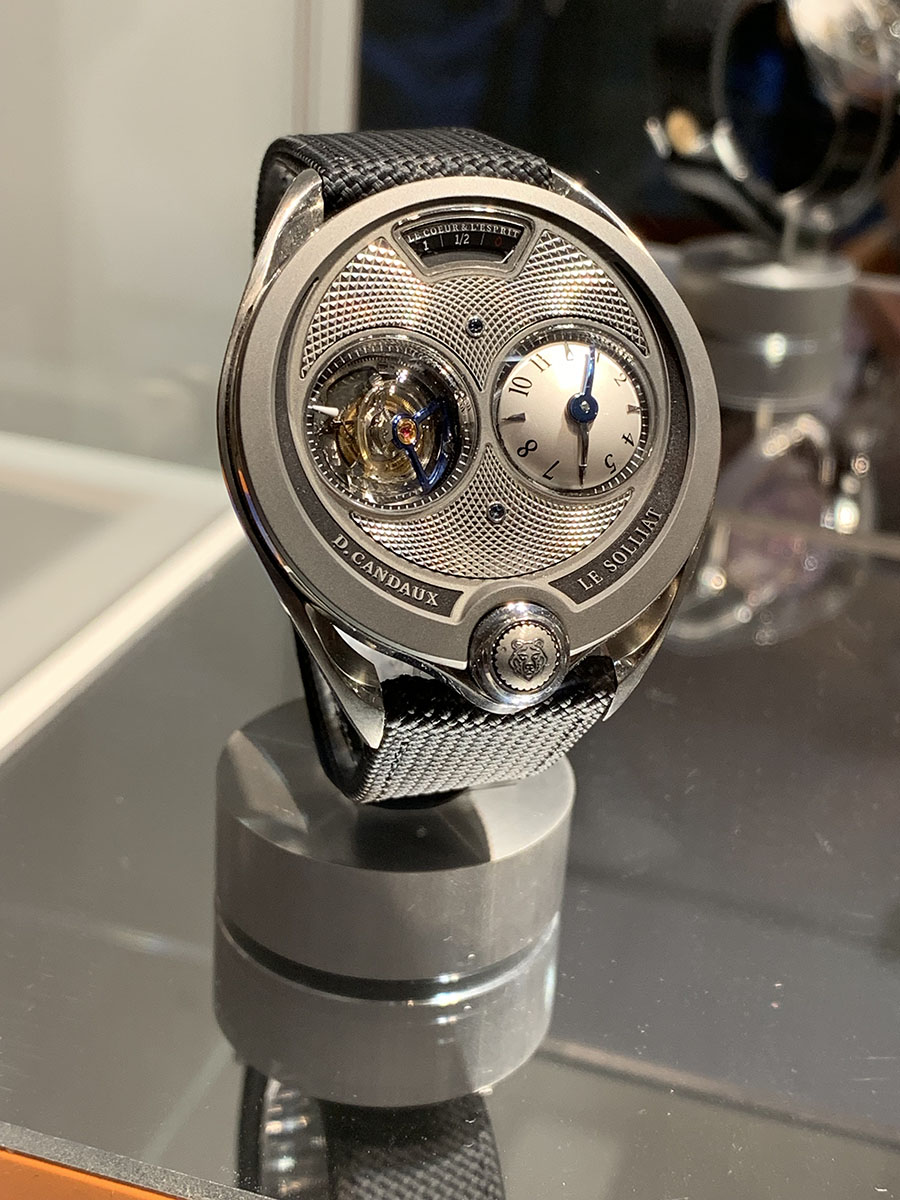 This year, Stefan & Ev Kudoke were on site, which was fun as they were prevented last year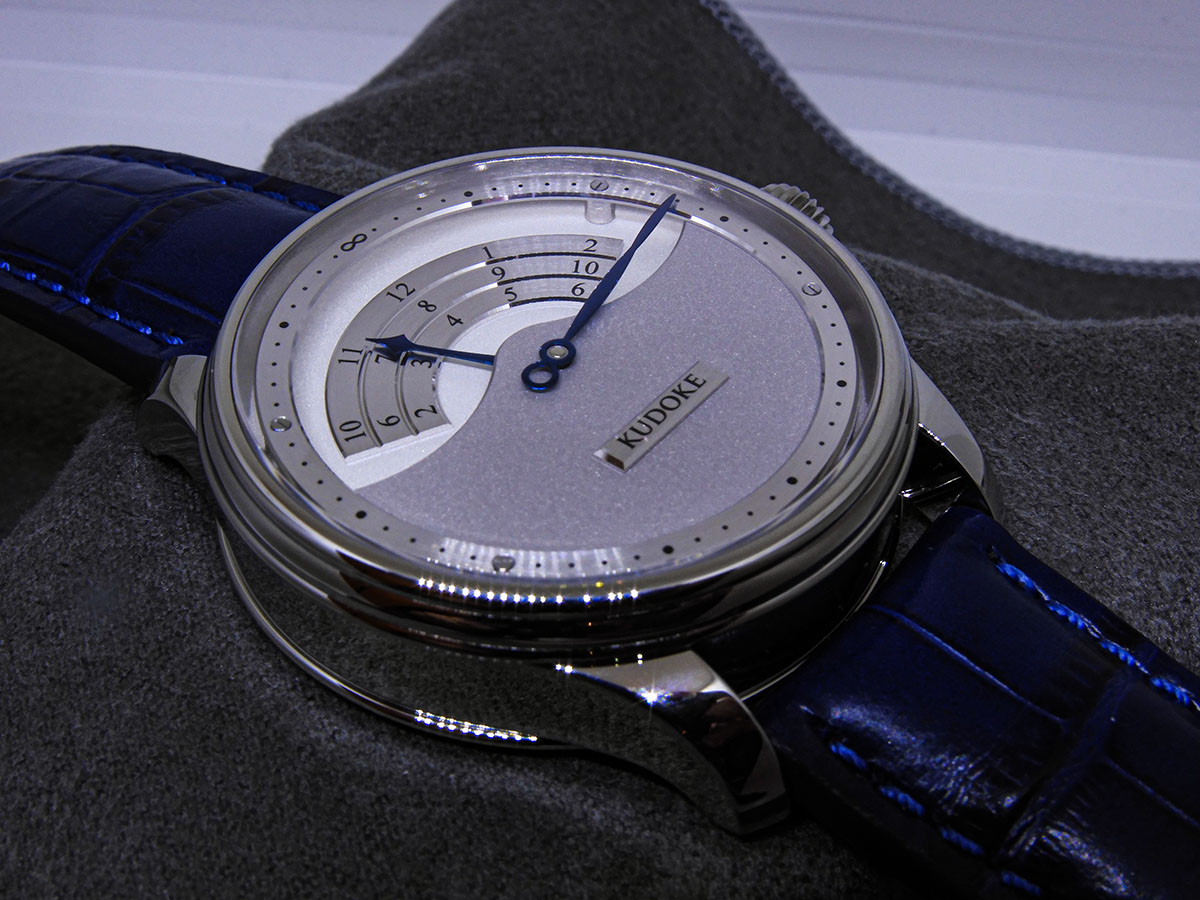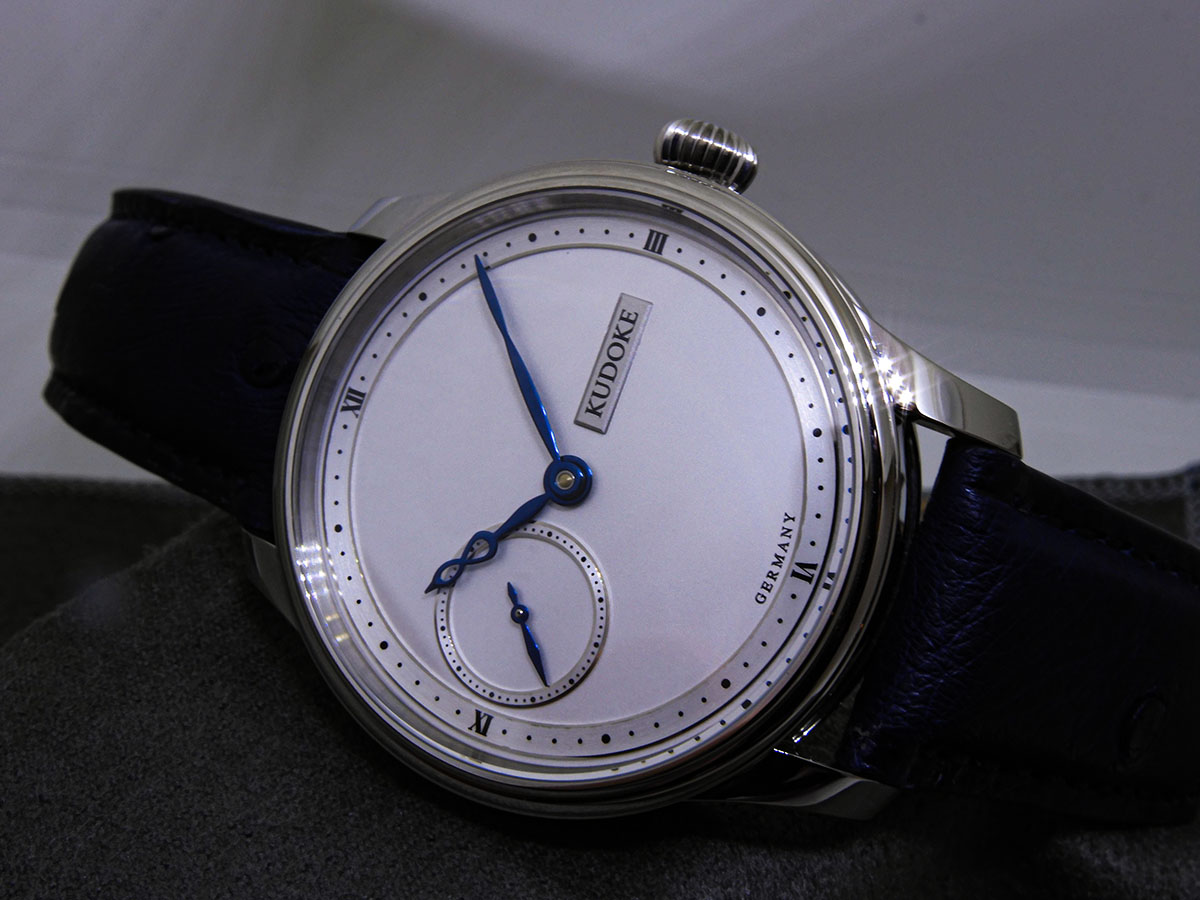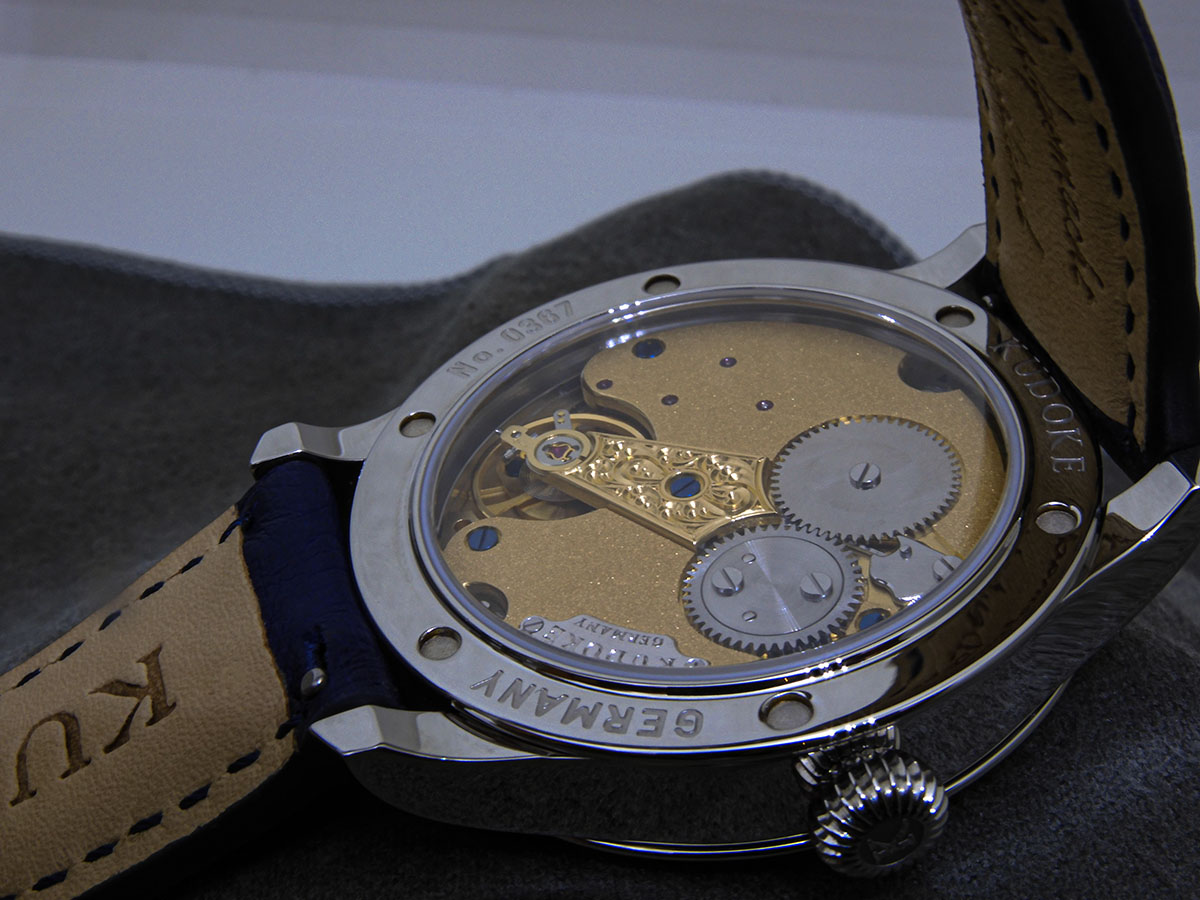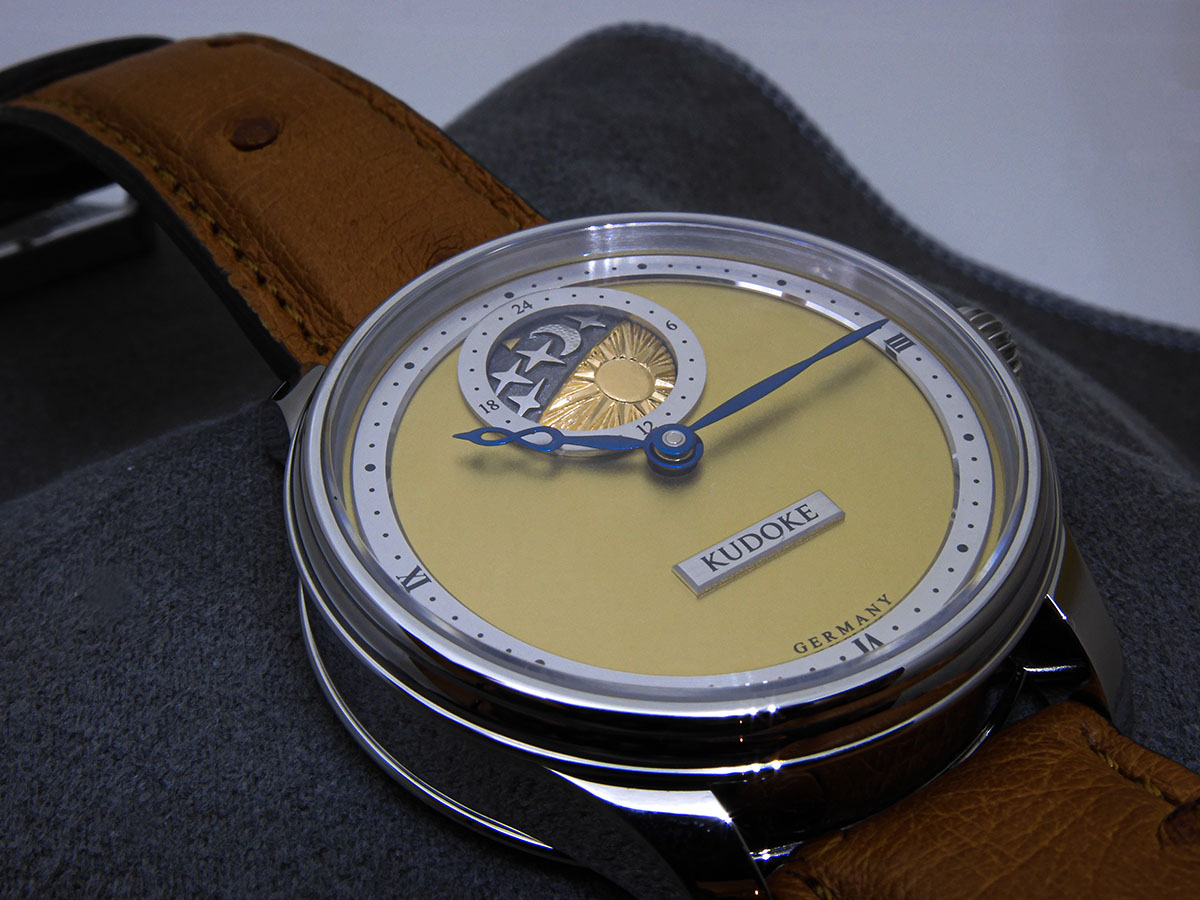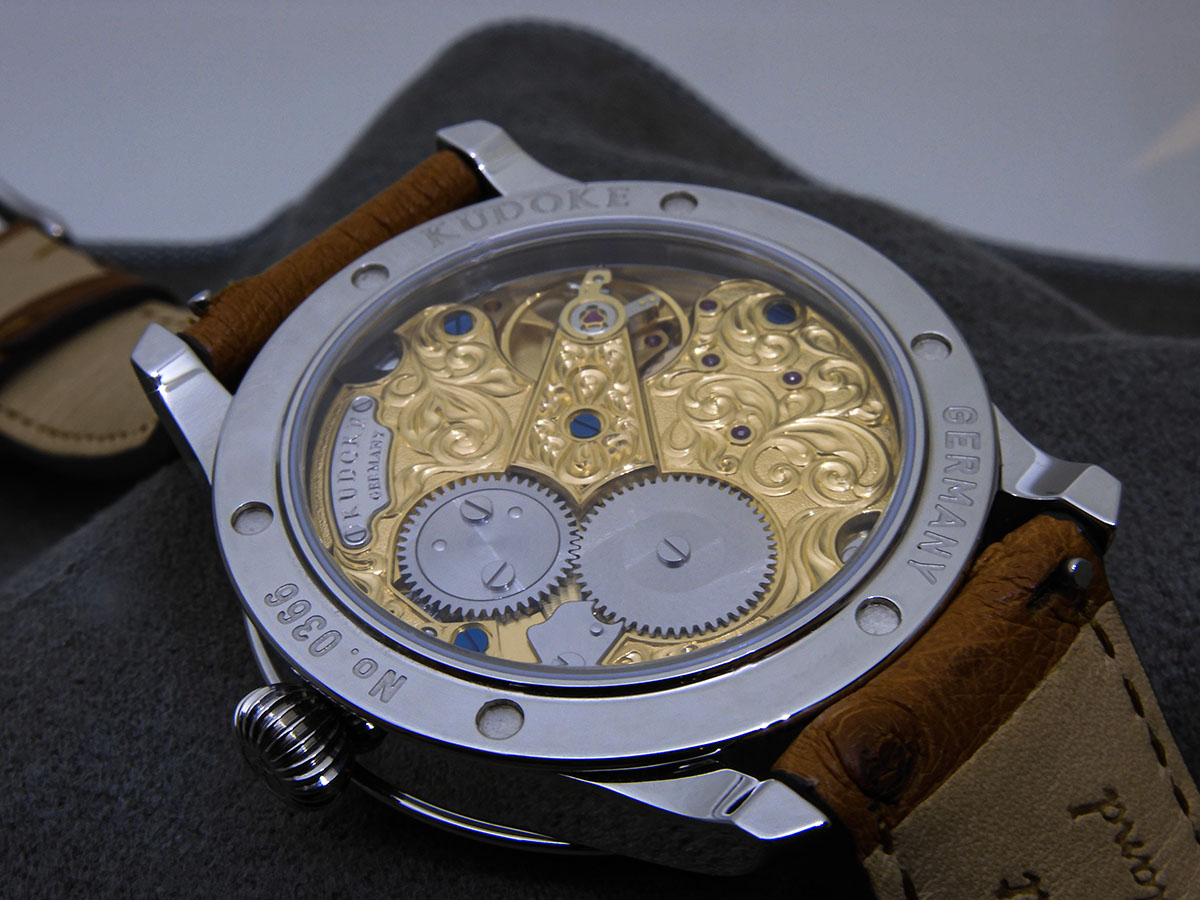 Ludovic Ballouard is the man with the special solutions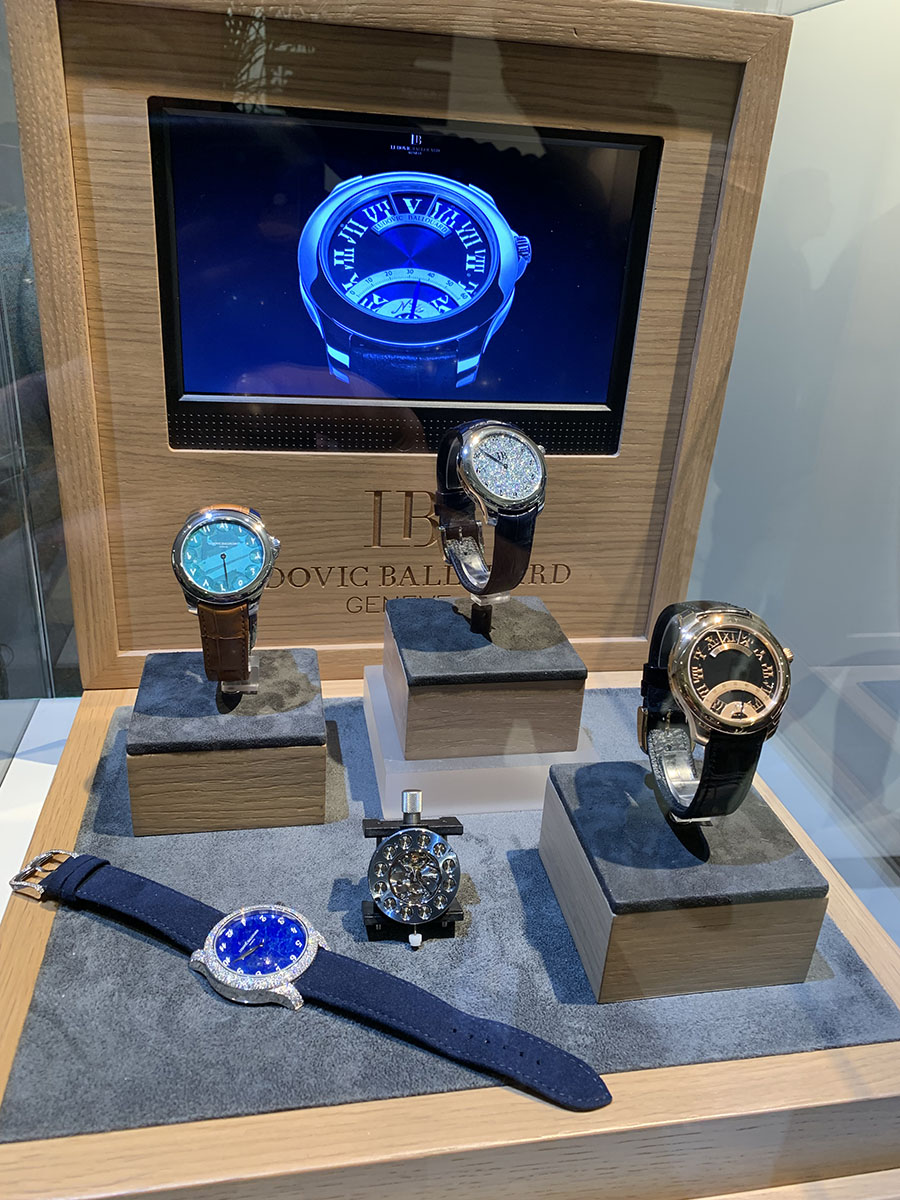 Then it was time to go to Watches and Wonders.
We had time to enjoy the city a little more on the way there
We chose Sunday, which was smart as Saturday was completely sold out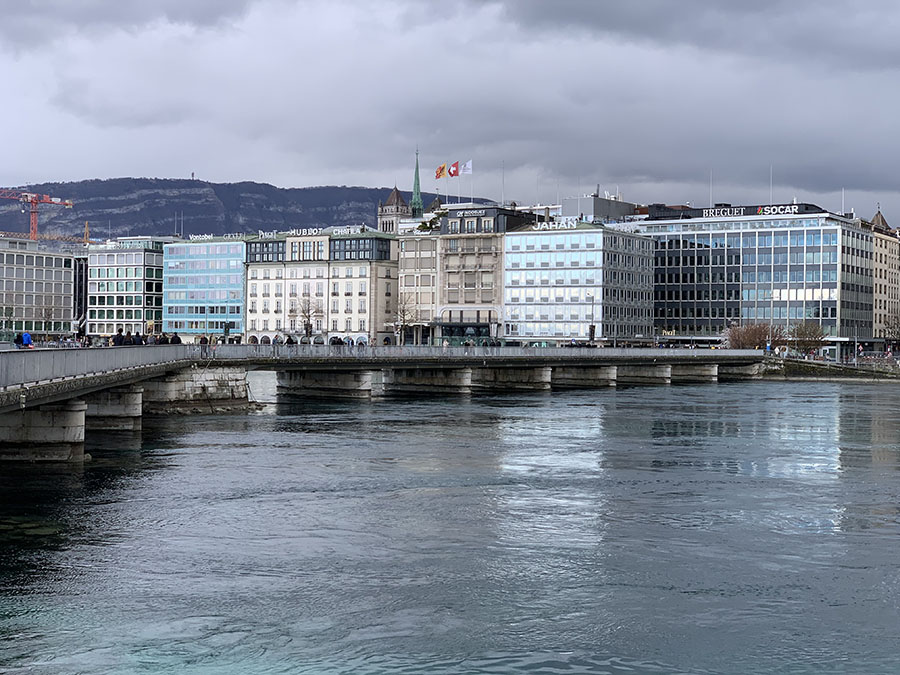 The first one we ran into was Stepan Sarpaneva and he didn't exhibit
So he kindly had to take off his watch and hand over a bag with a few more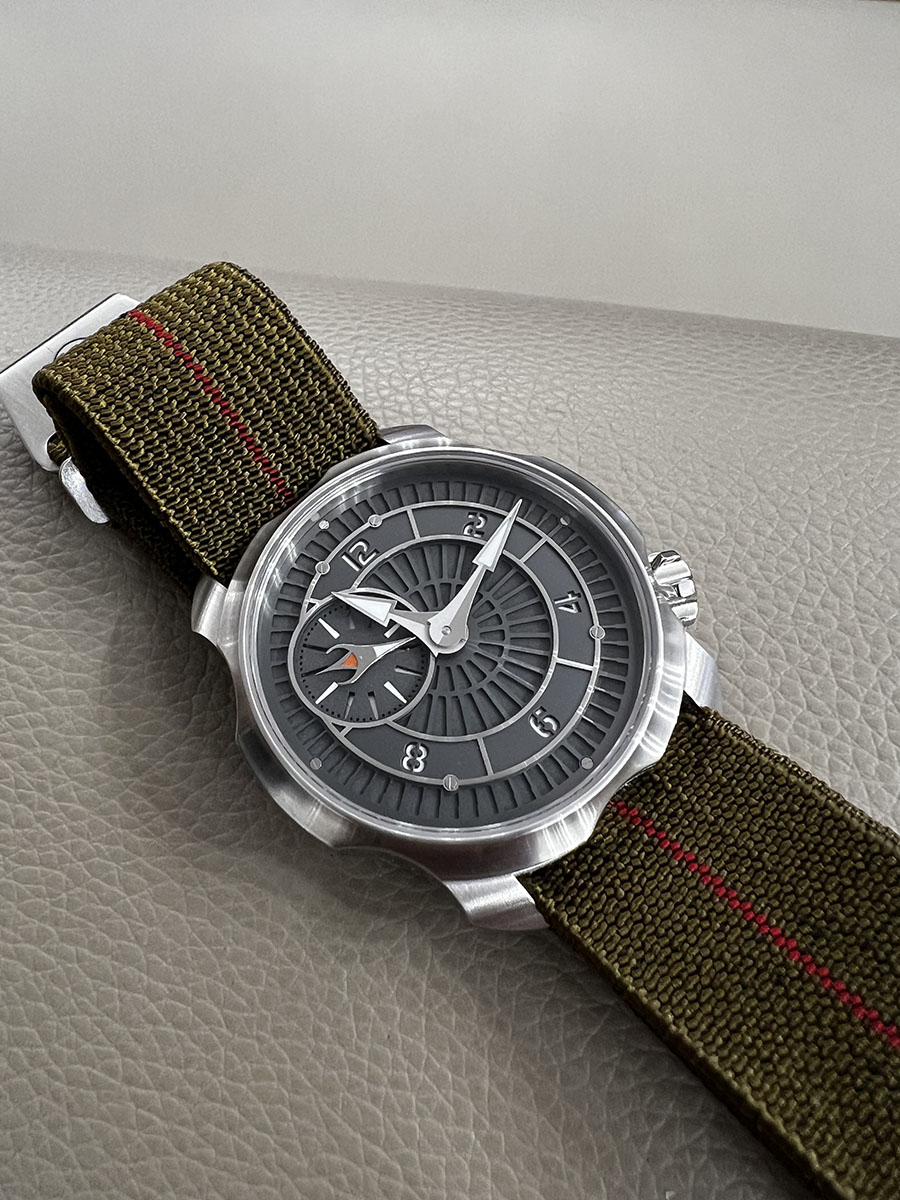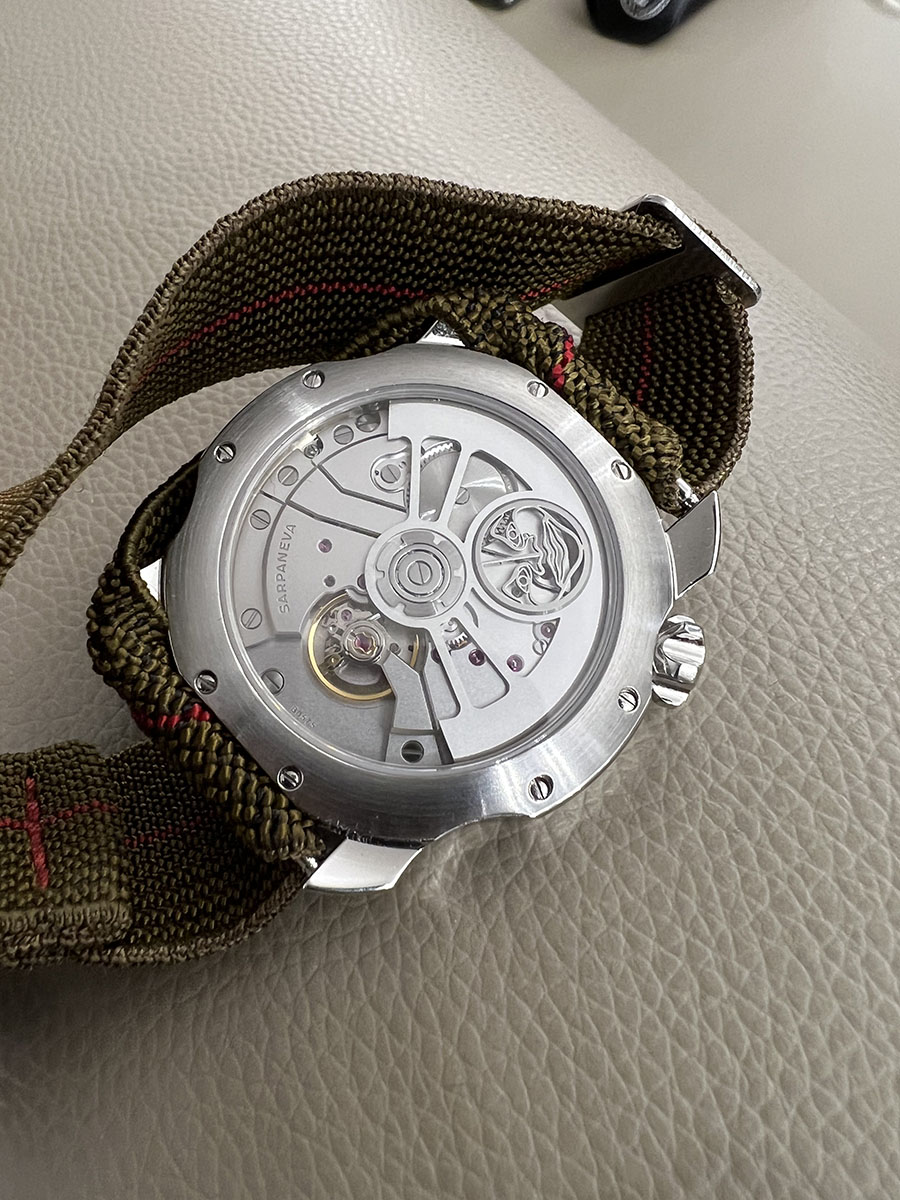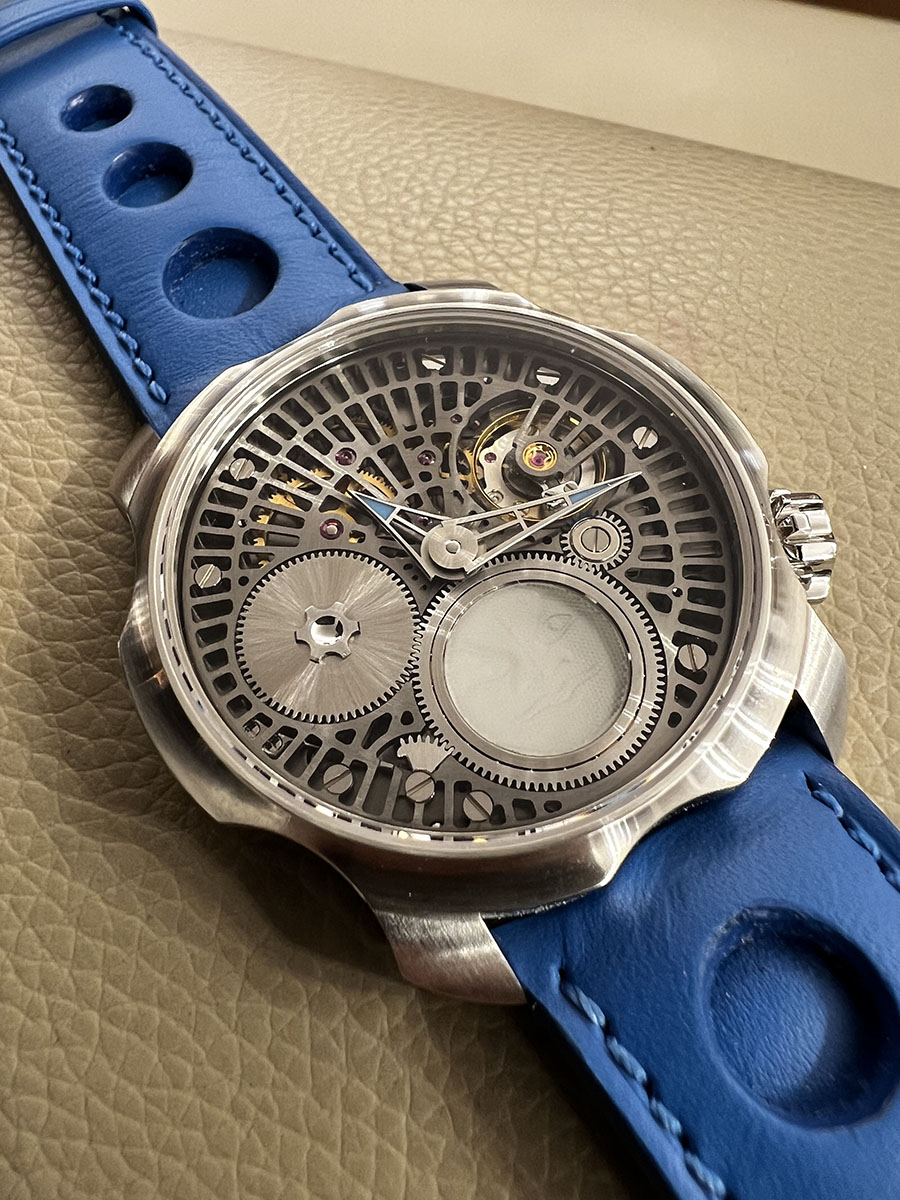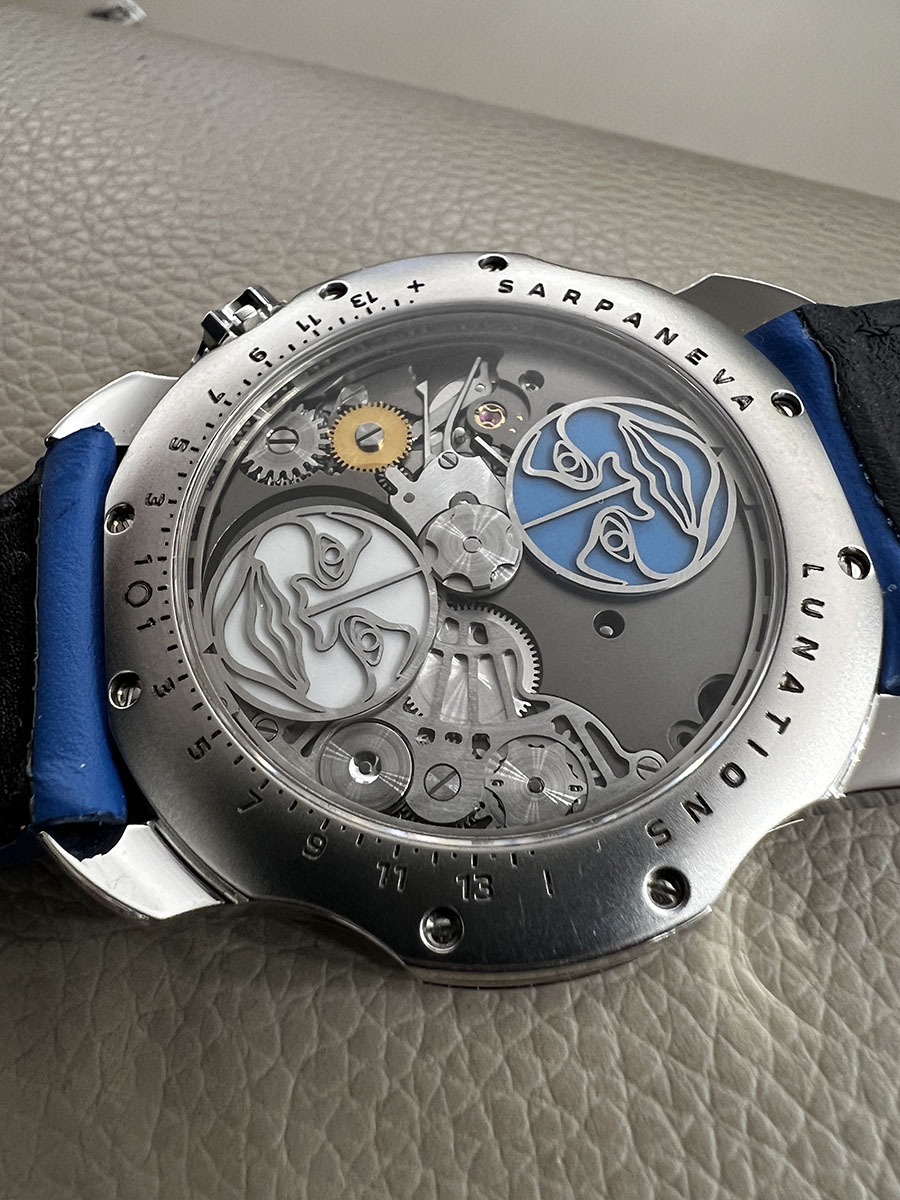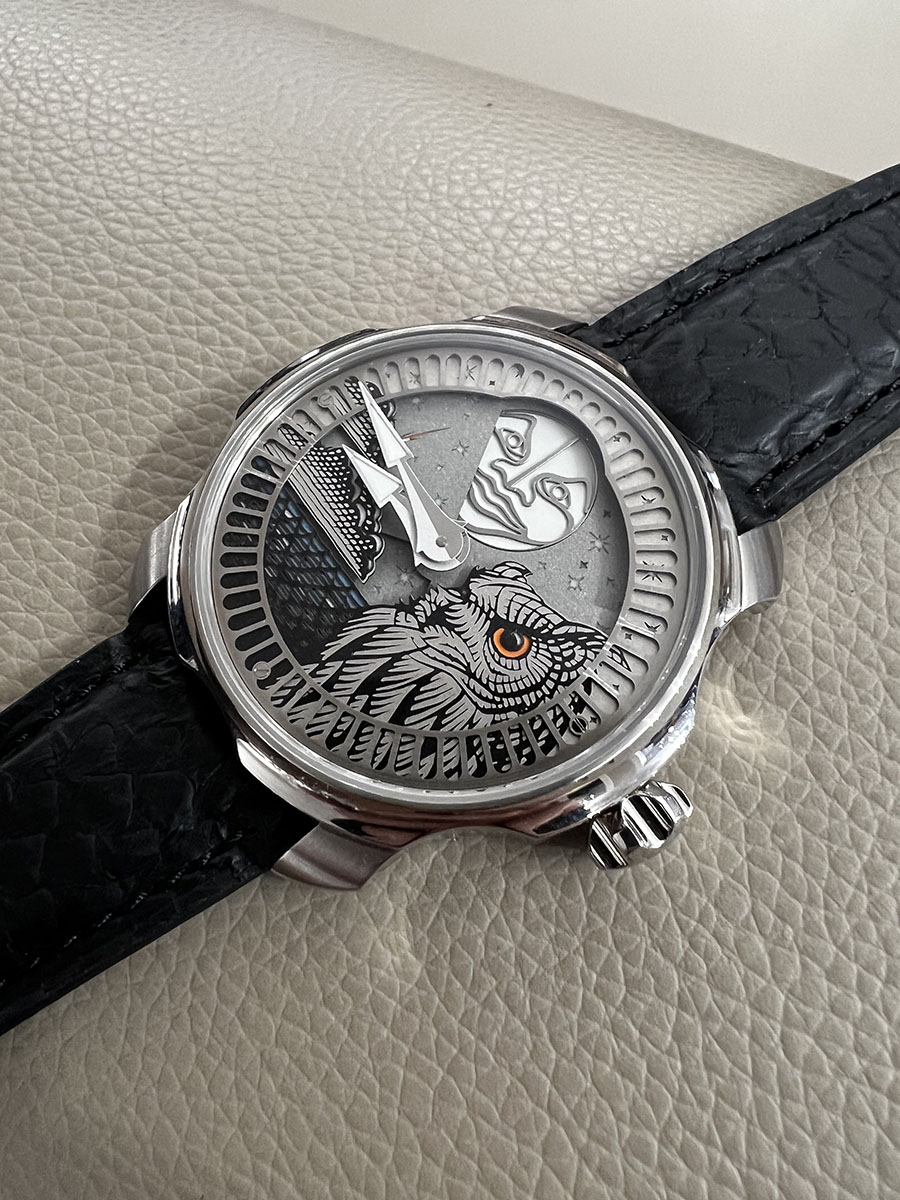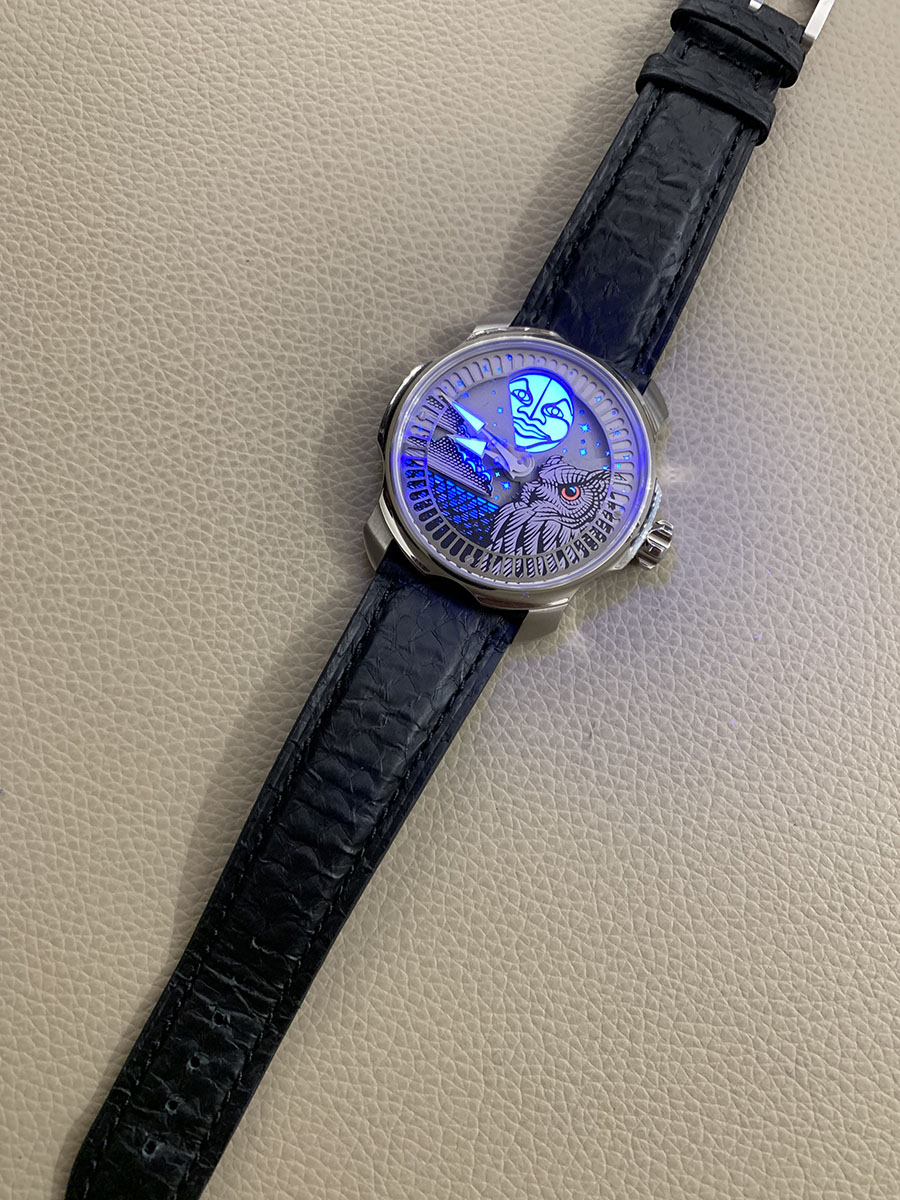 All of a sudden, the Grönefeld brothers appeared and they had to hand over their watches as well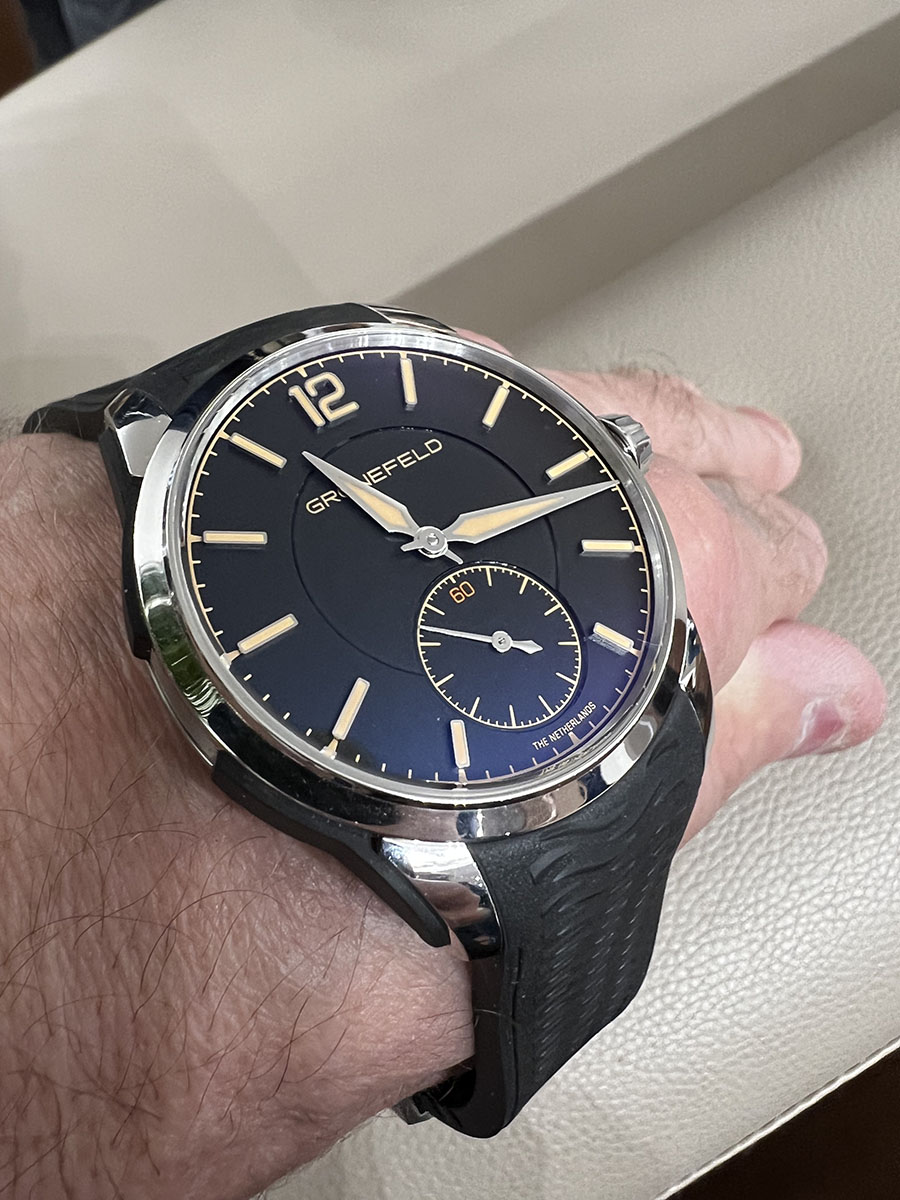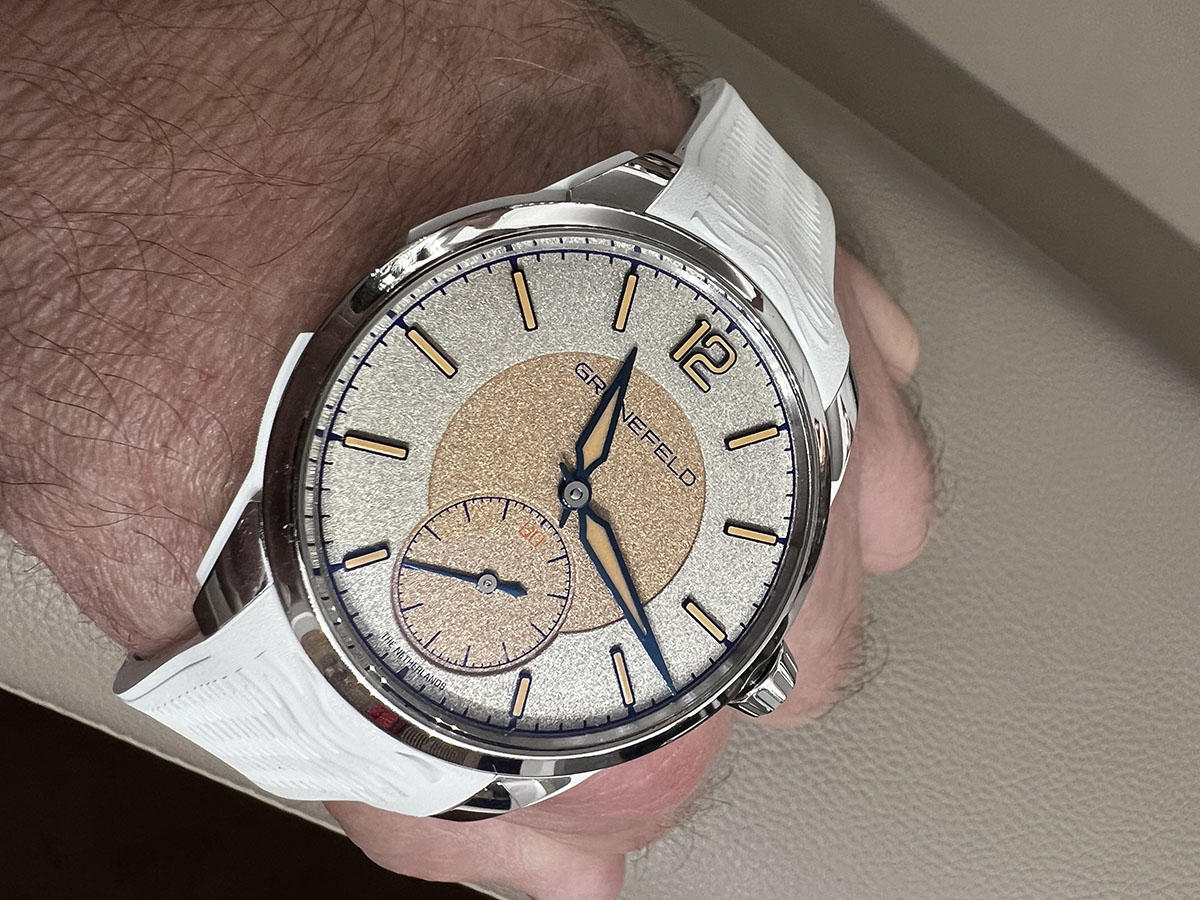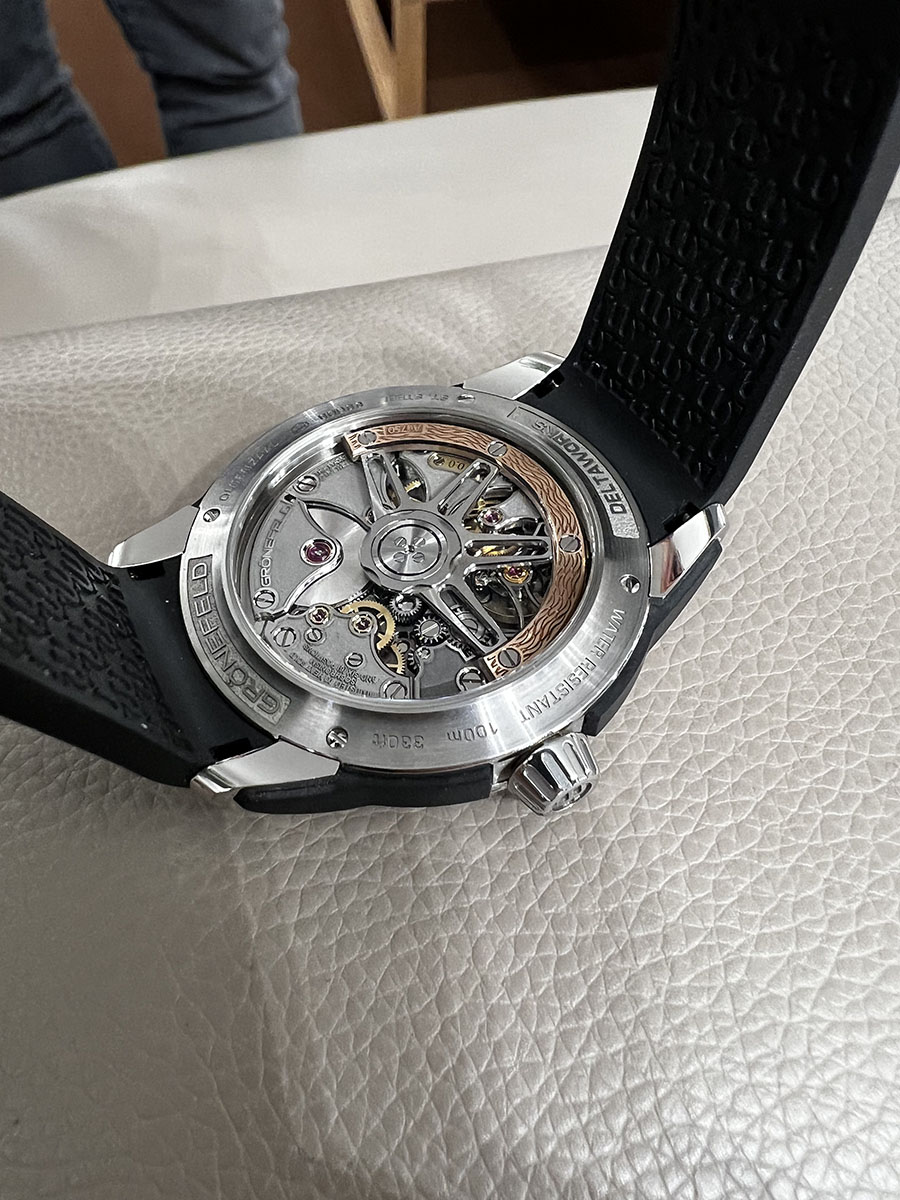 Then it was time to have a chat with the CEO at Czapek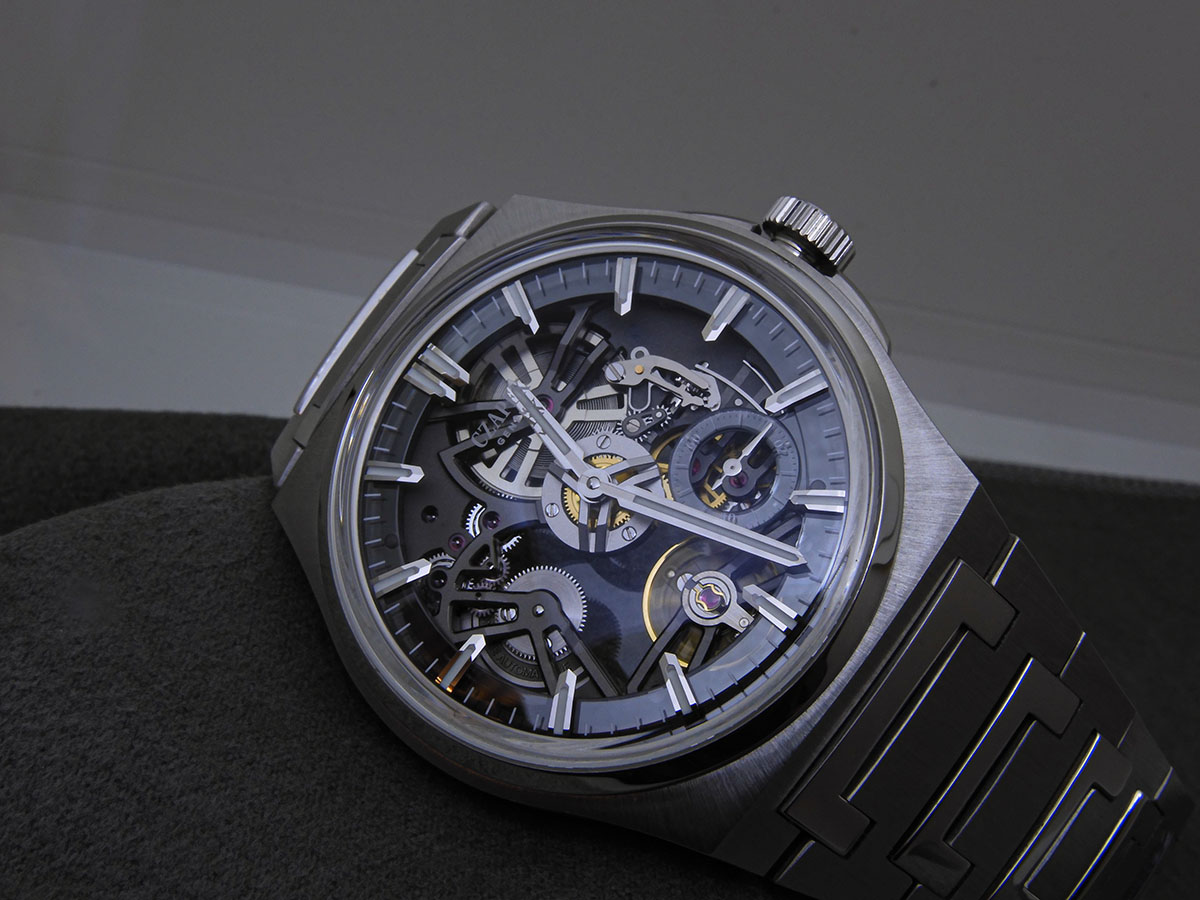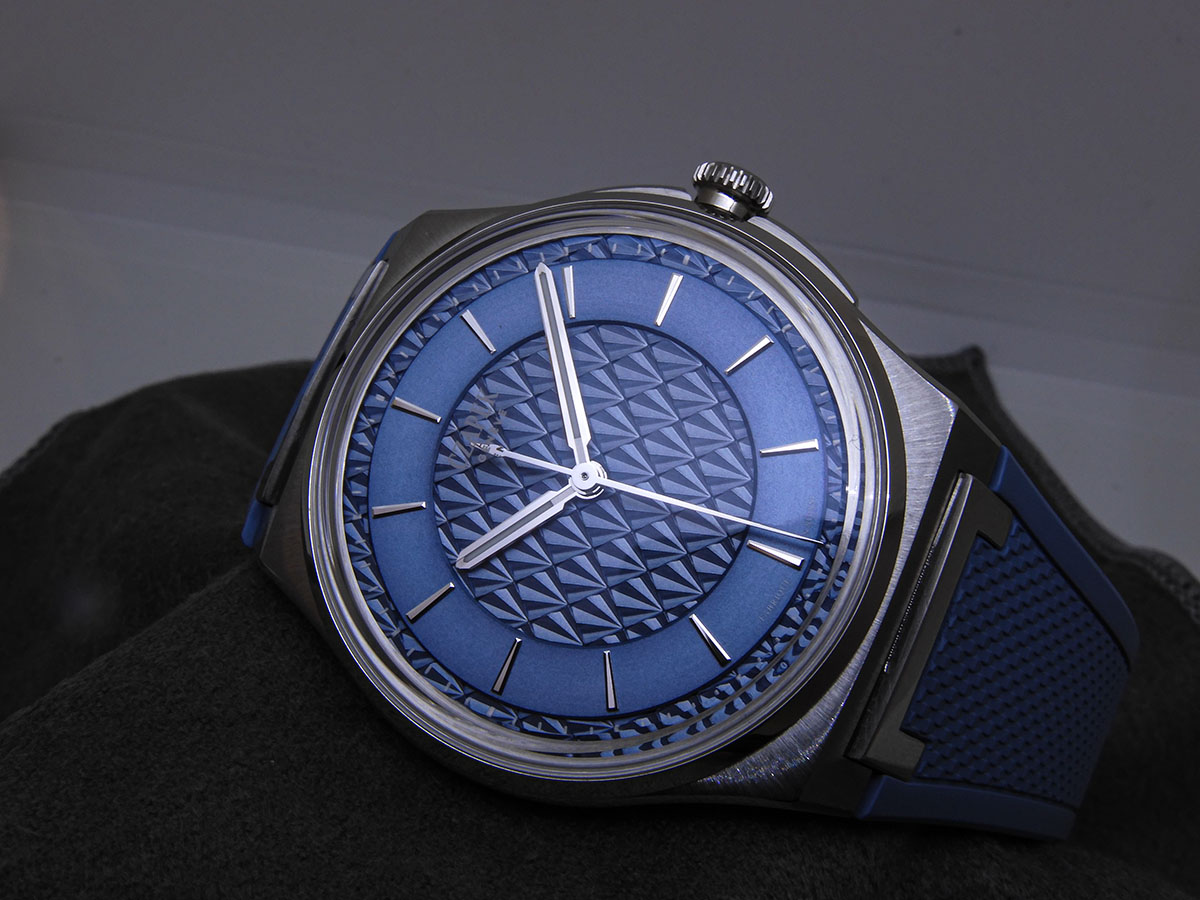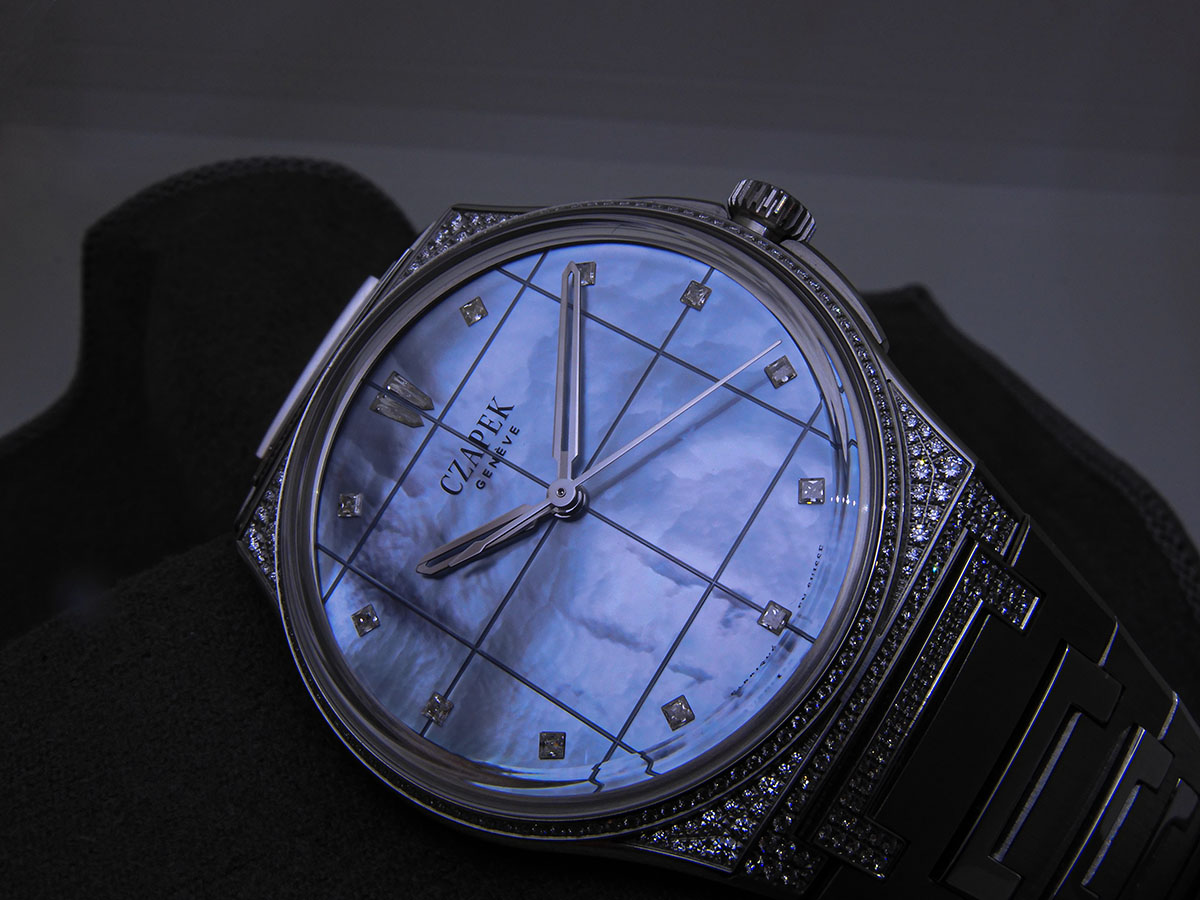 This was an interesting meeting with a lot of info and also some interesting stories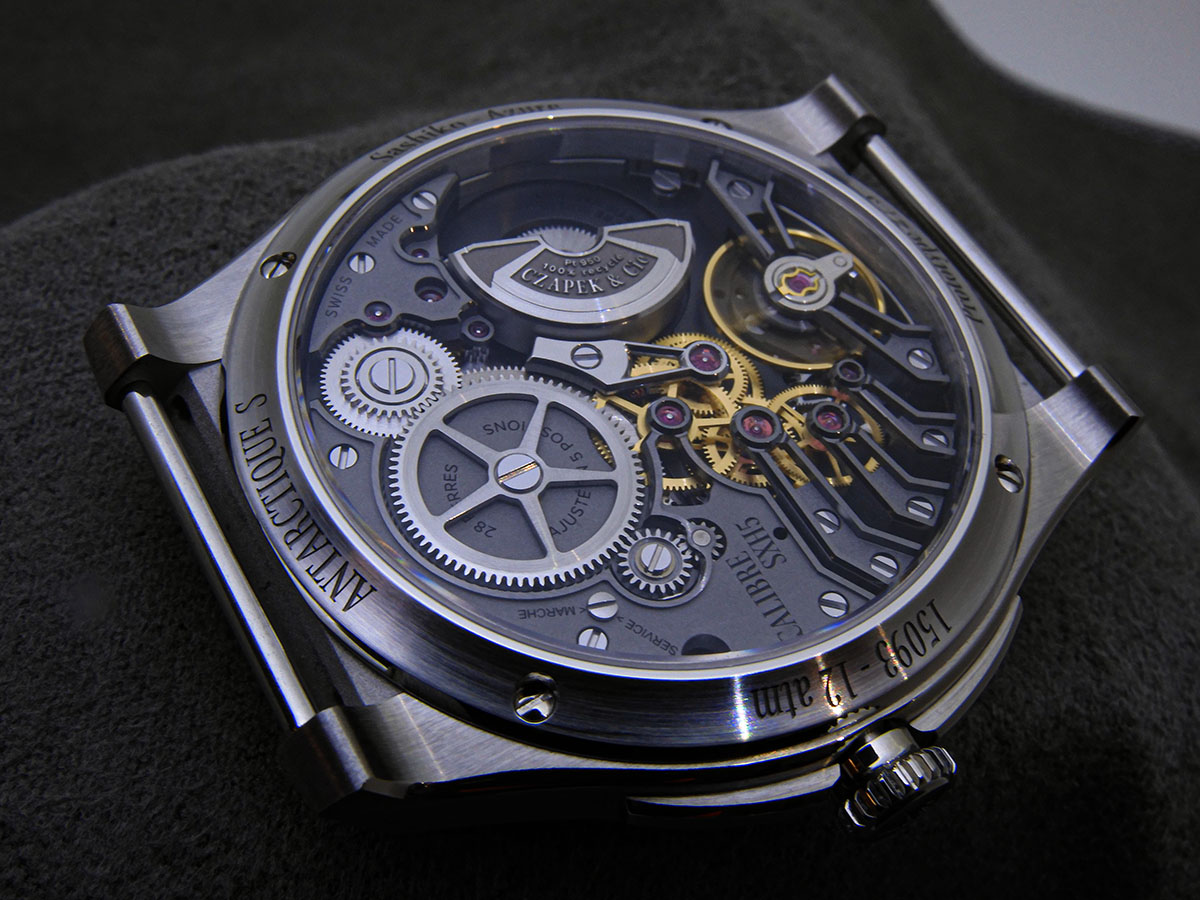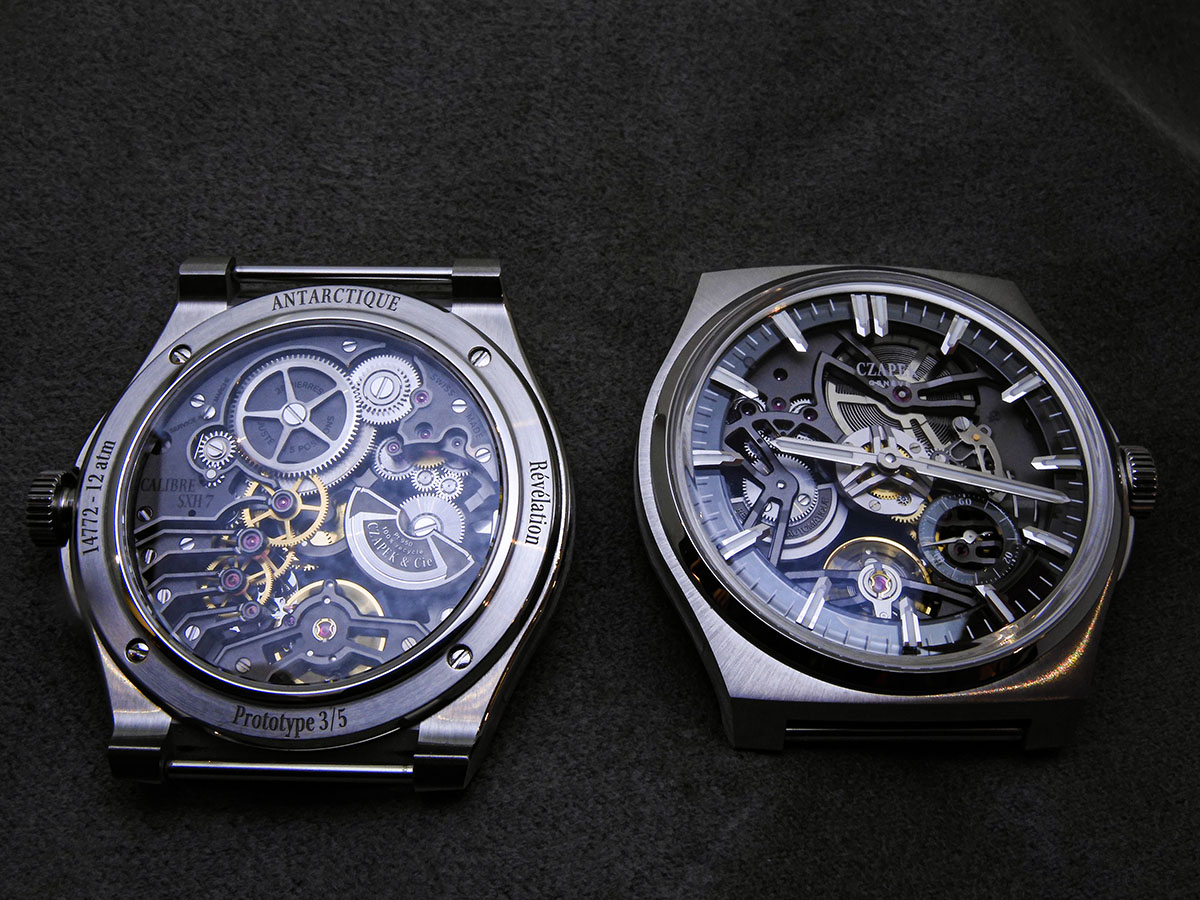 A quick stop at Laurent Ferrier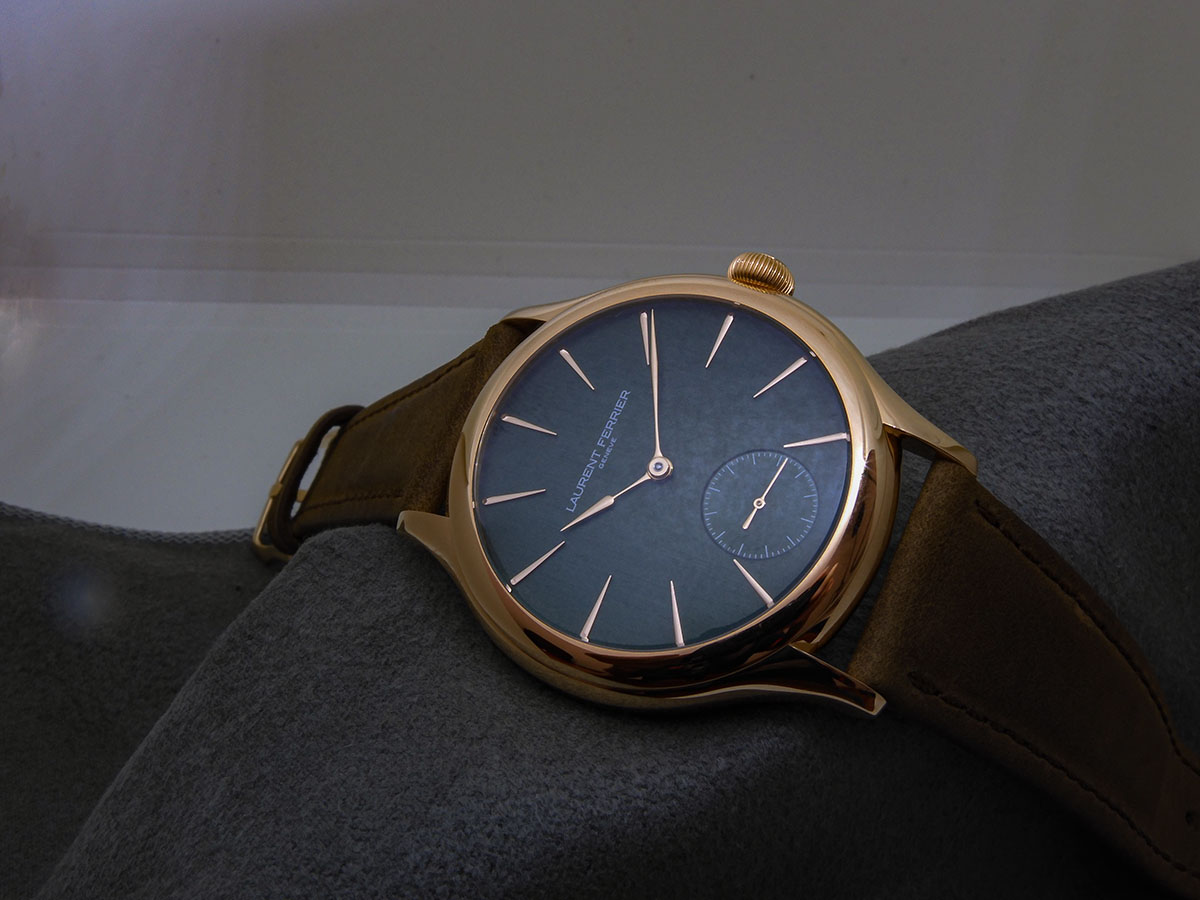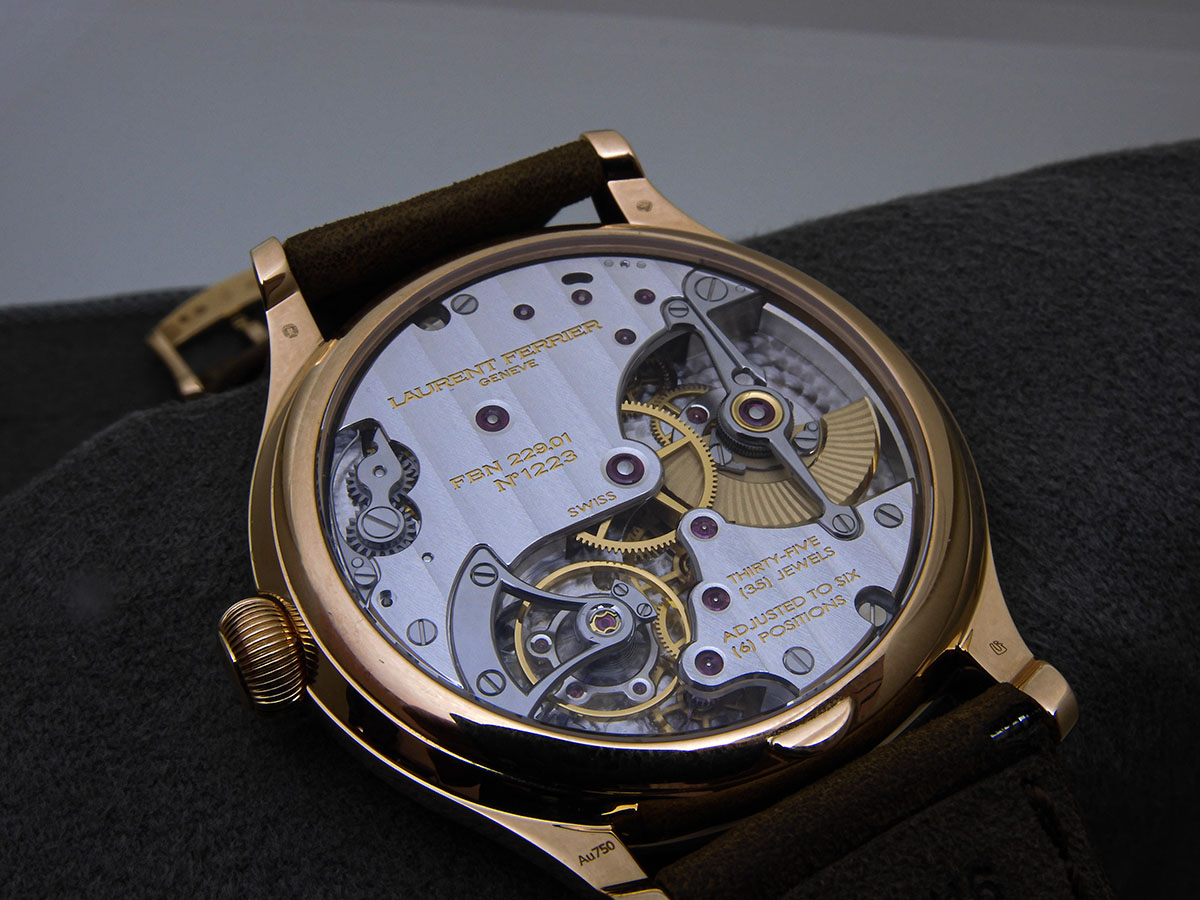 Peter Speake-Marin is no longer in the company (left 2017), so his DNA is slowly but surely disappearing from the brand.
So the latest works were unfortunately nothing that appealed to me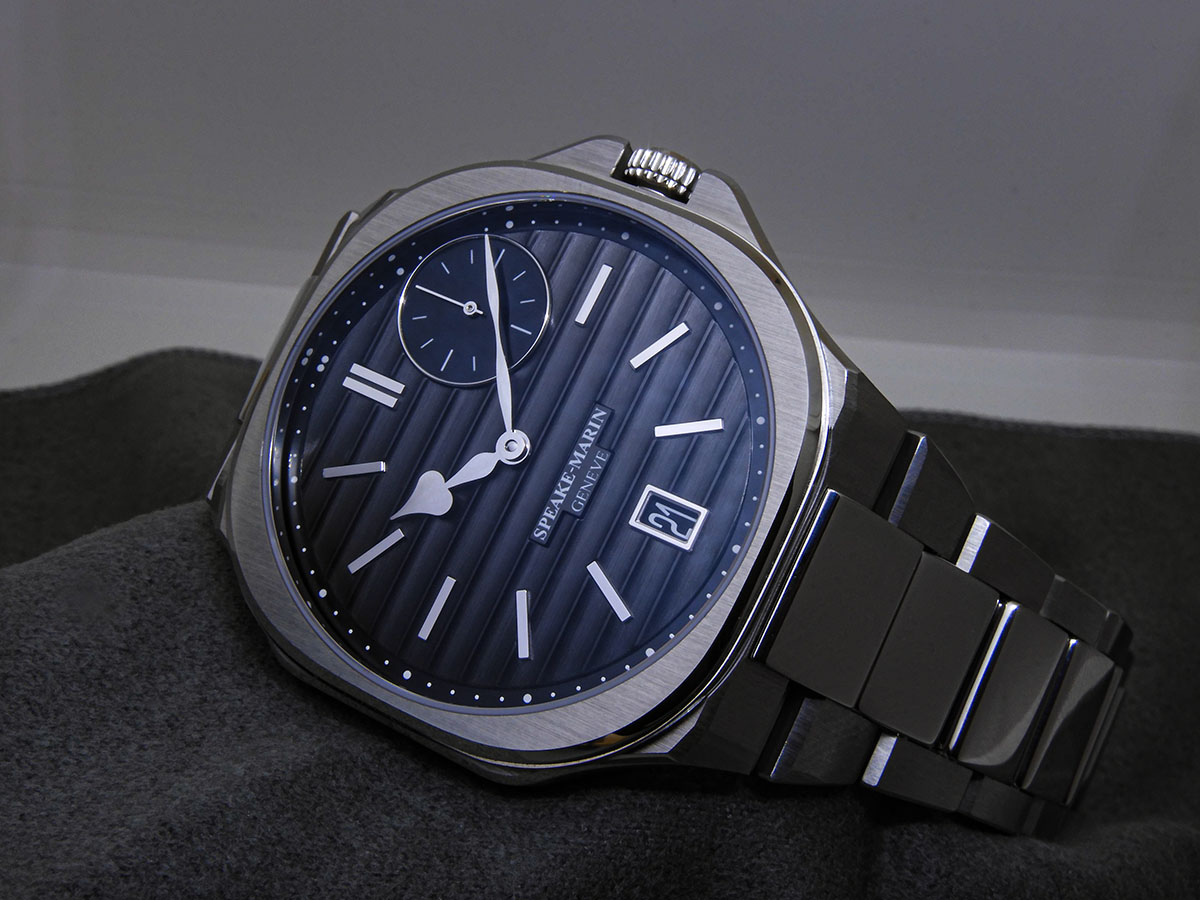 But there was little of the old style left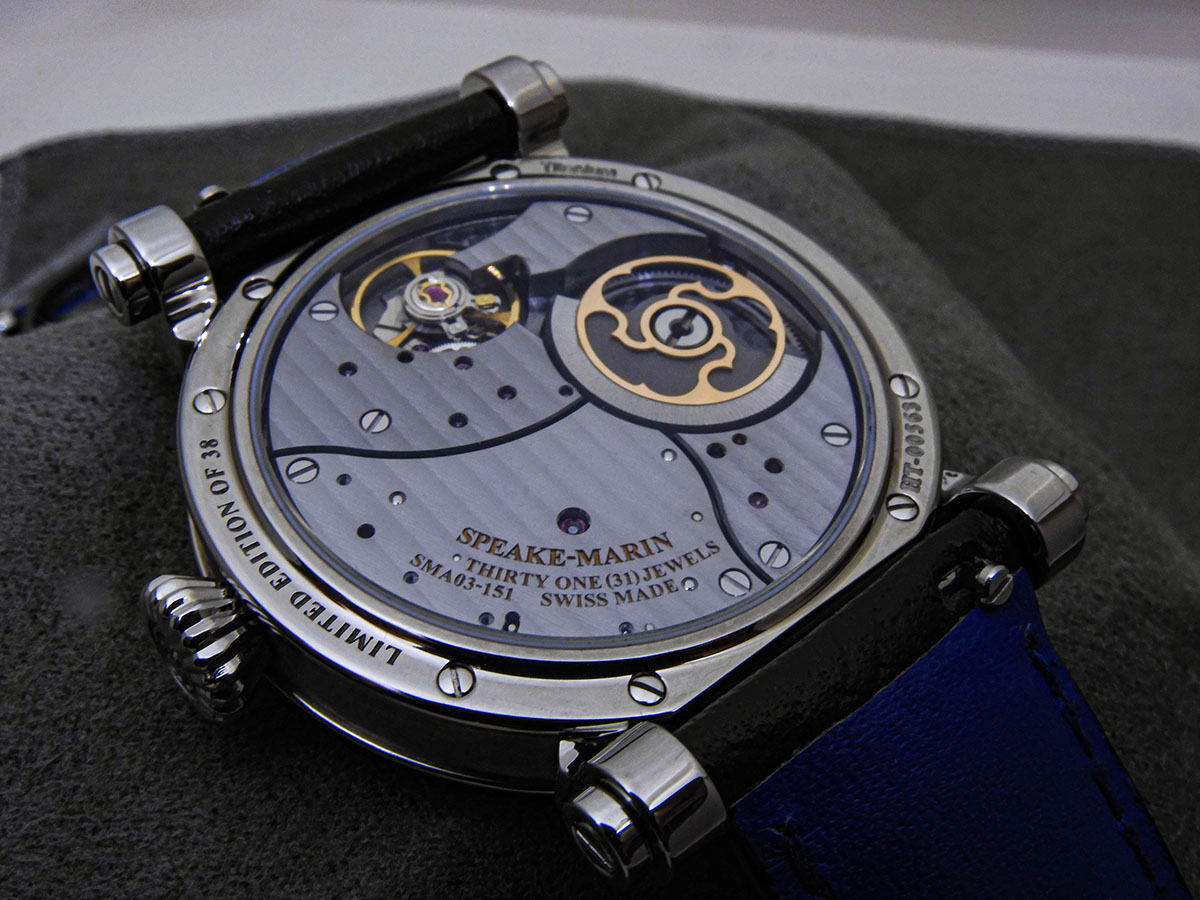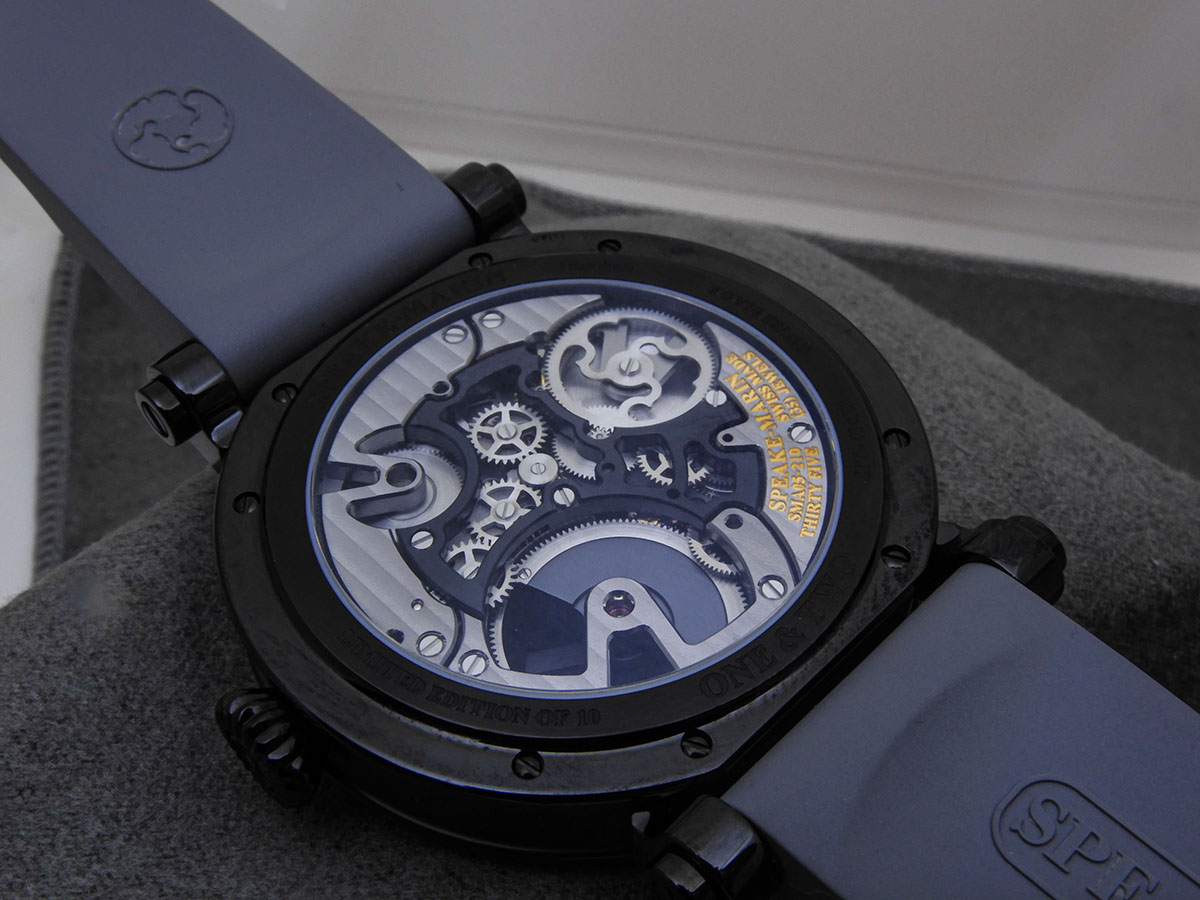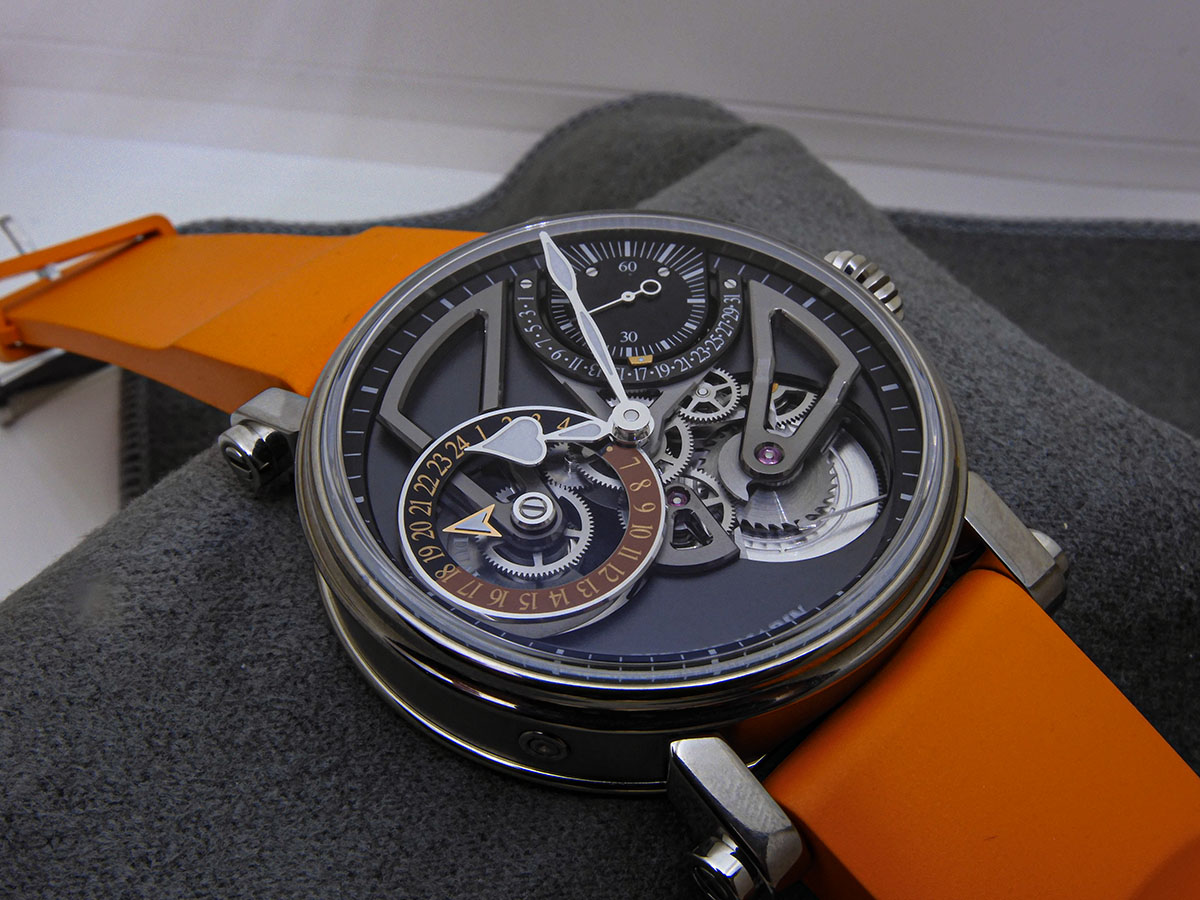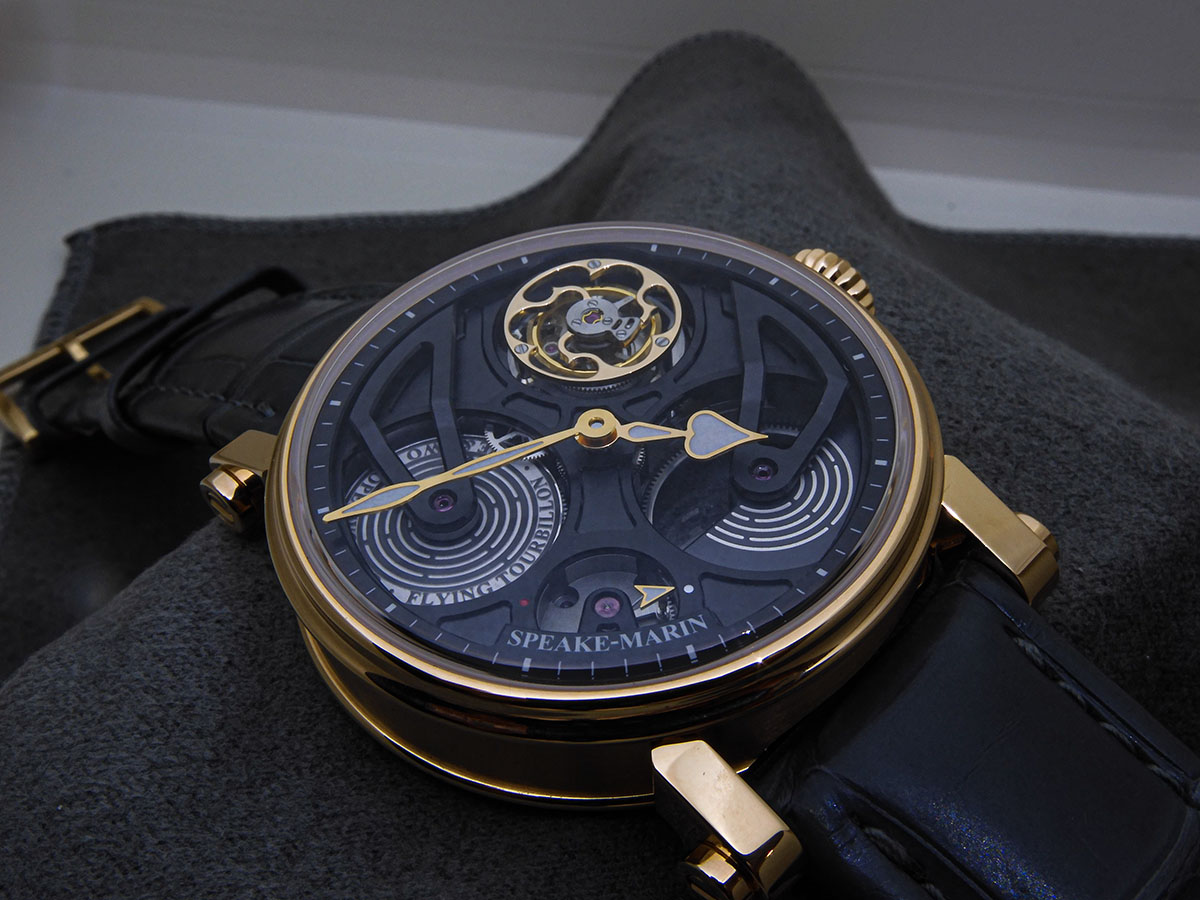 Without invitations, you have to settle for taking pictures in the booths and it doesn't turn out exactly as you want it to.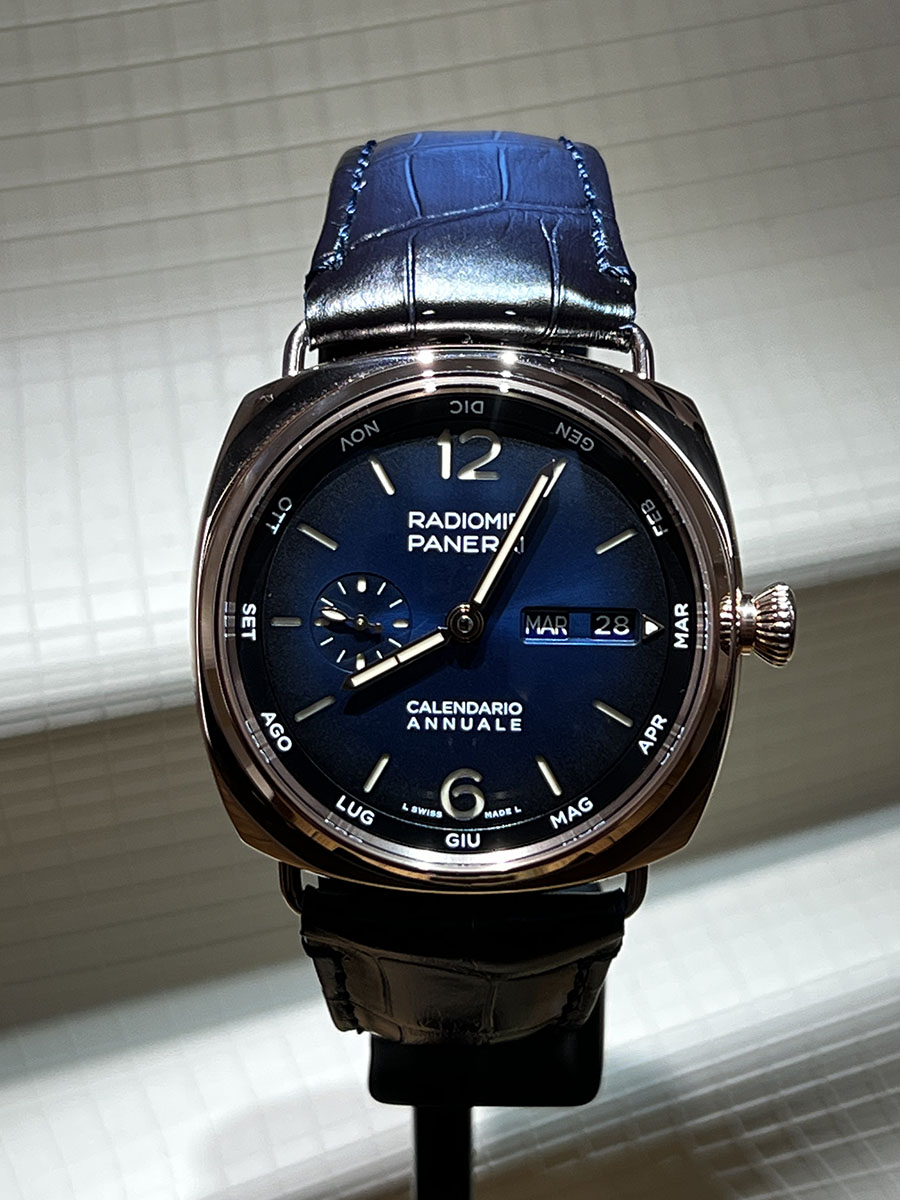 There were massive entrances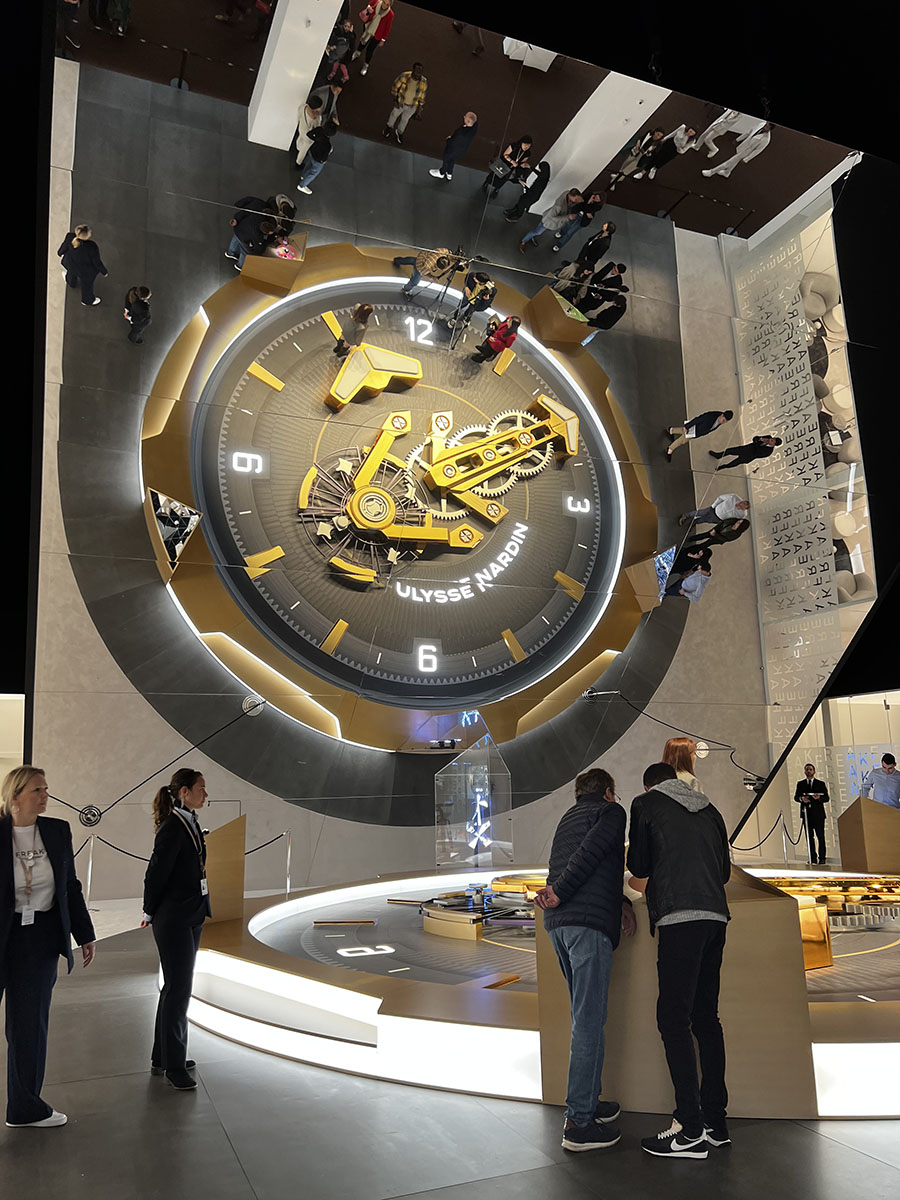 Lange's was the most conspicuous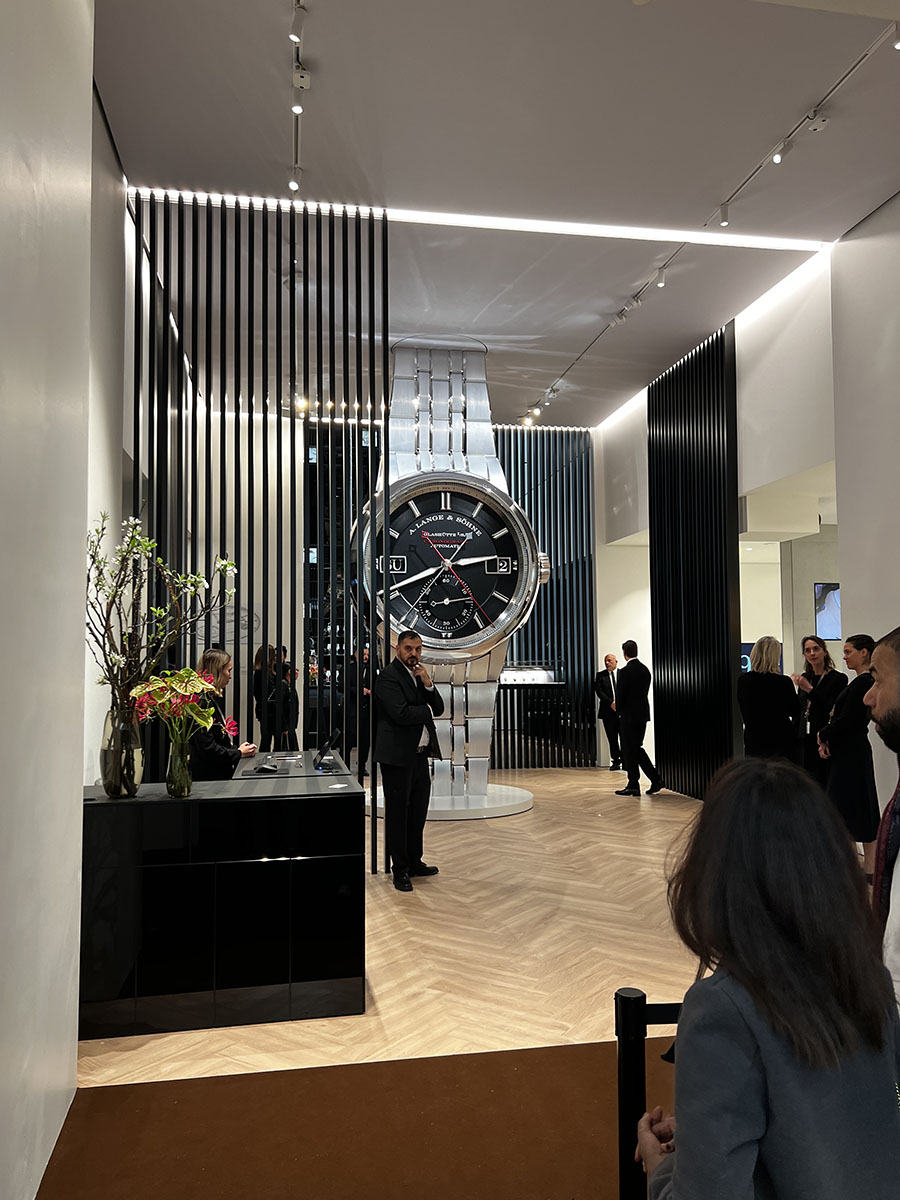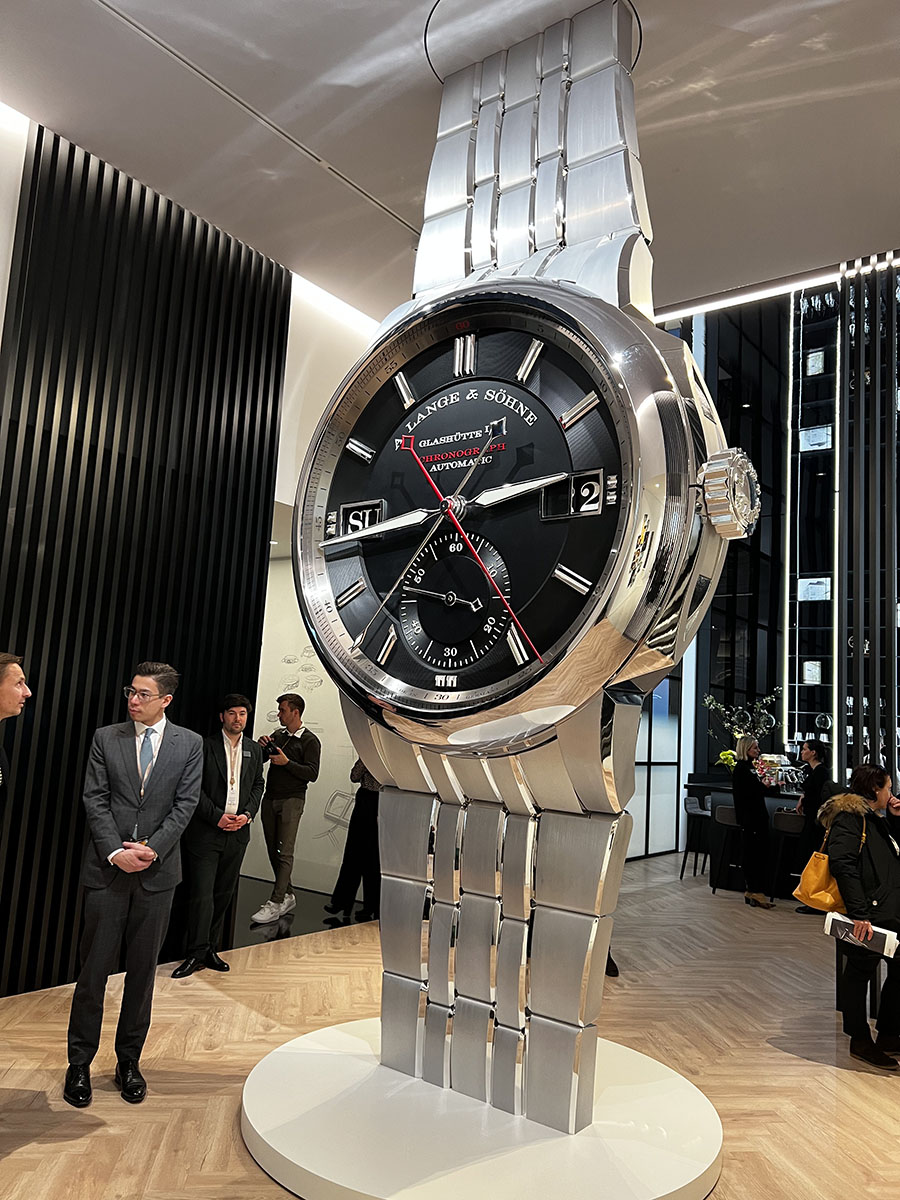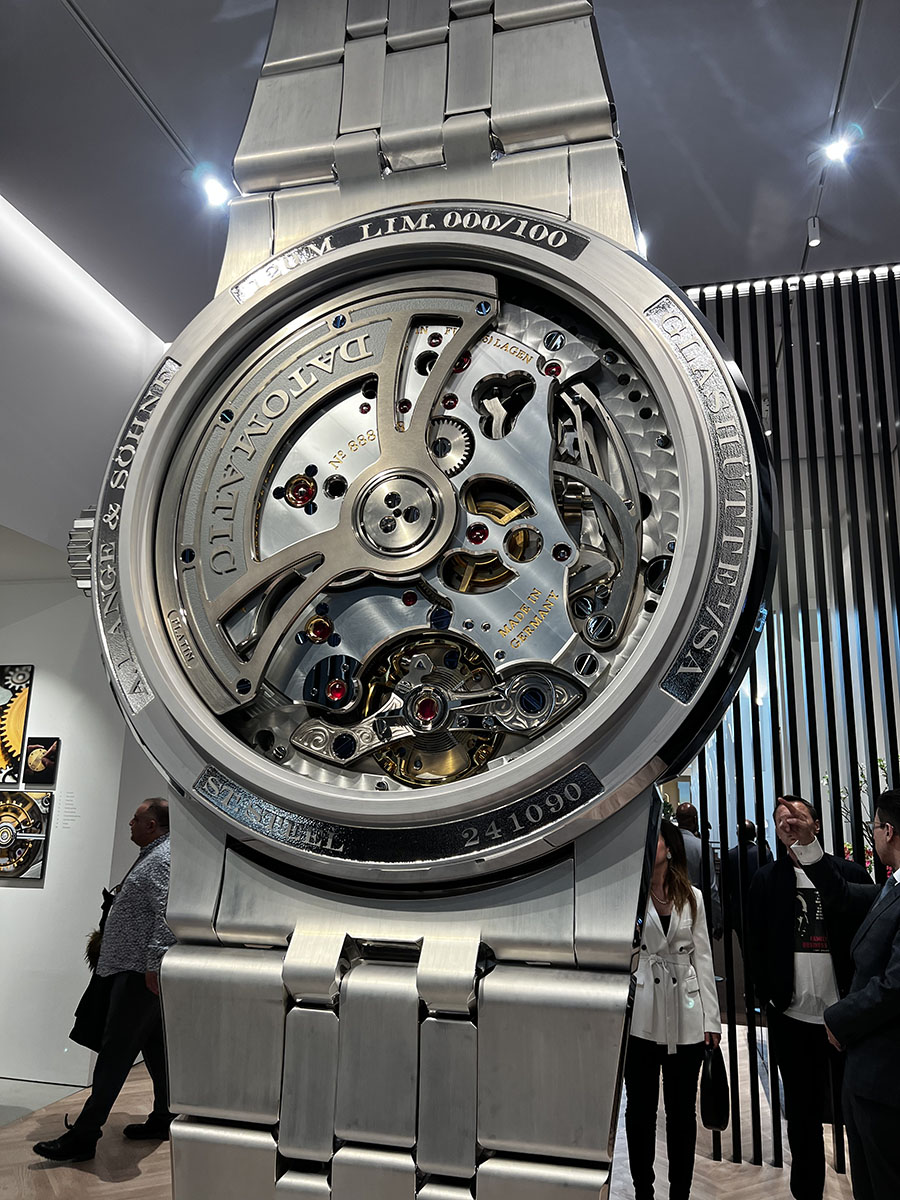 They had watchmakers on site showing how to take apart and reassemble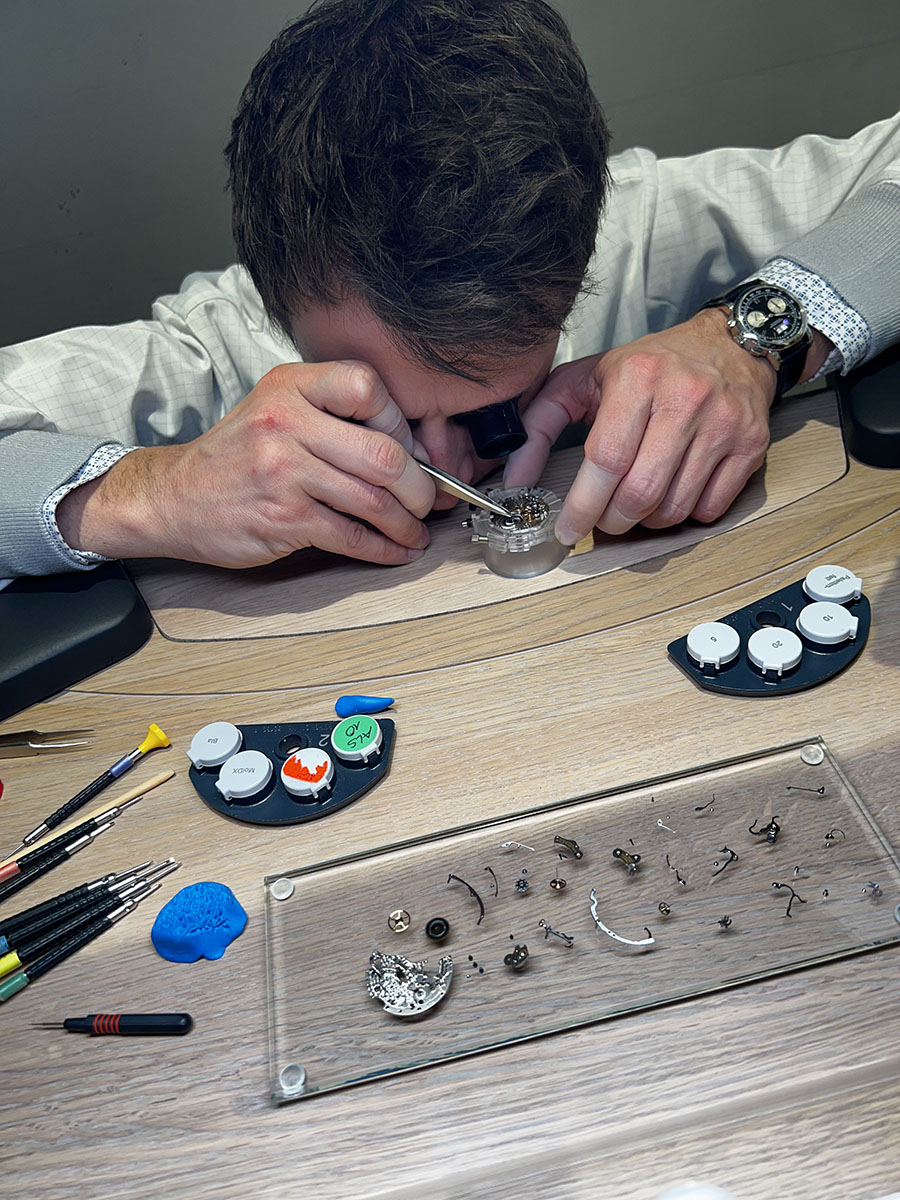 Impressive movement with 1100 parts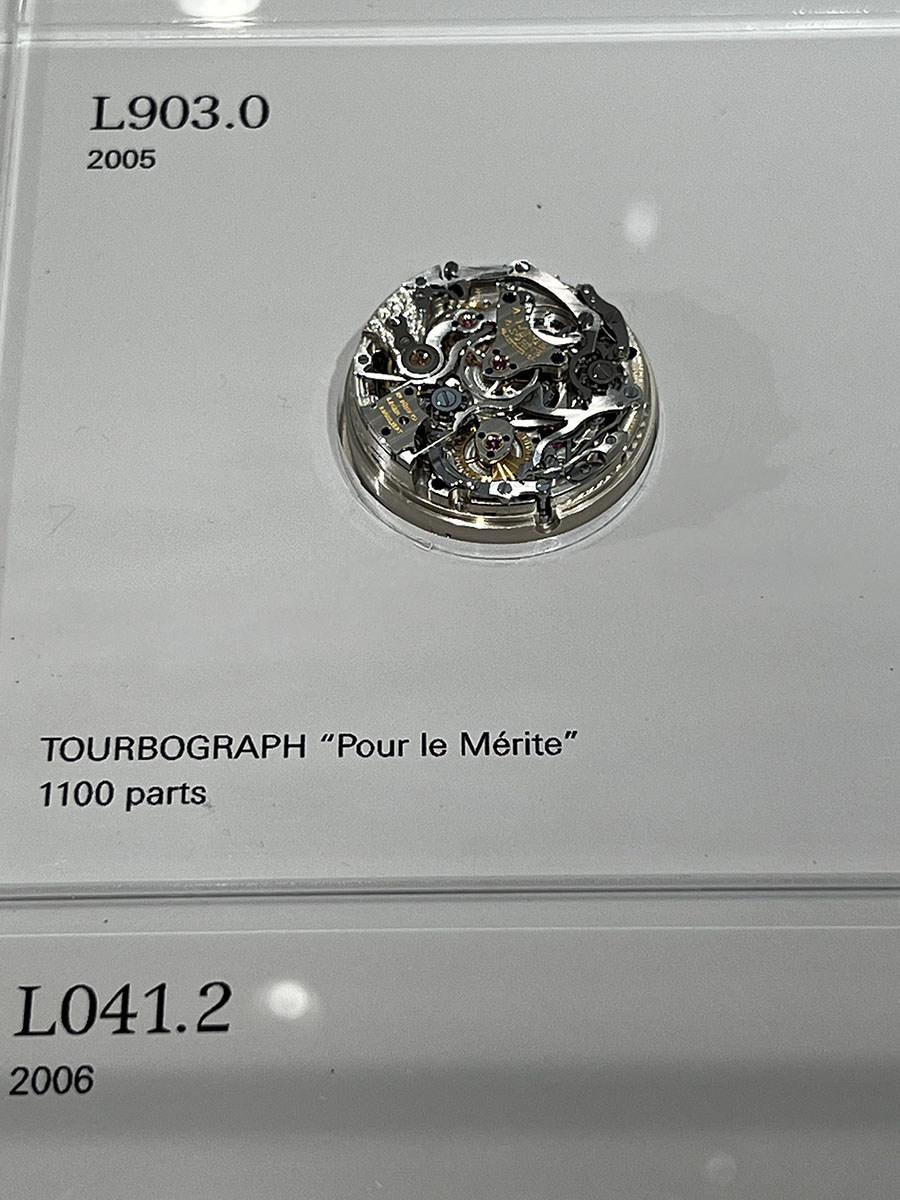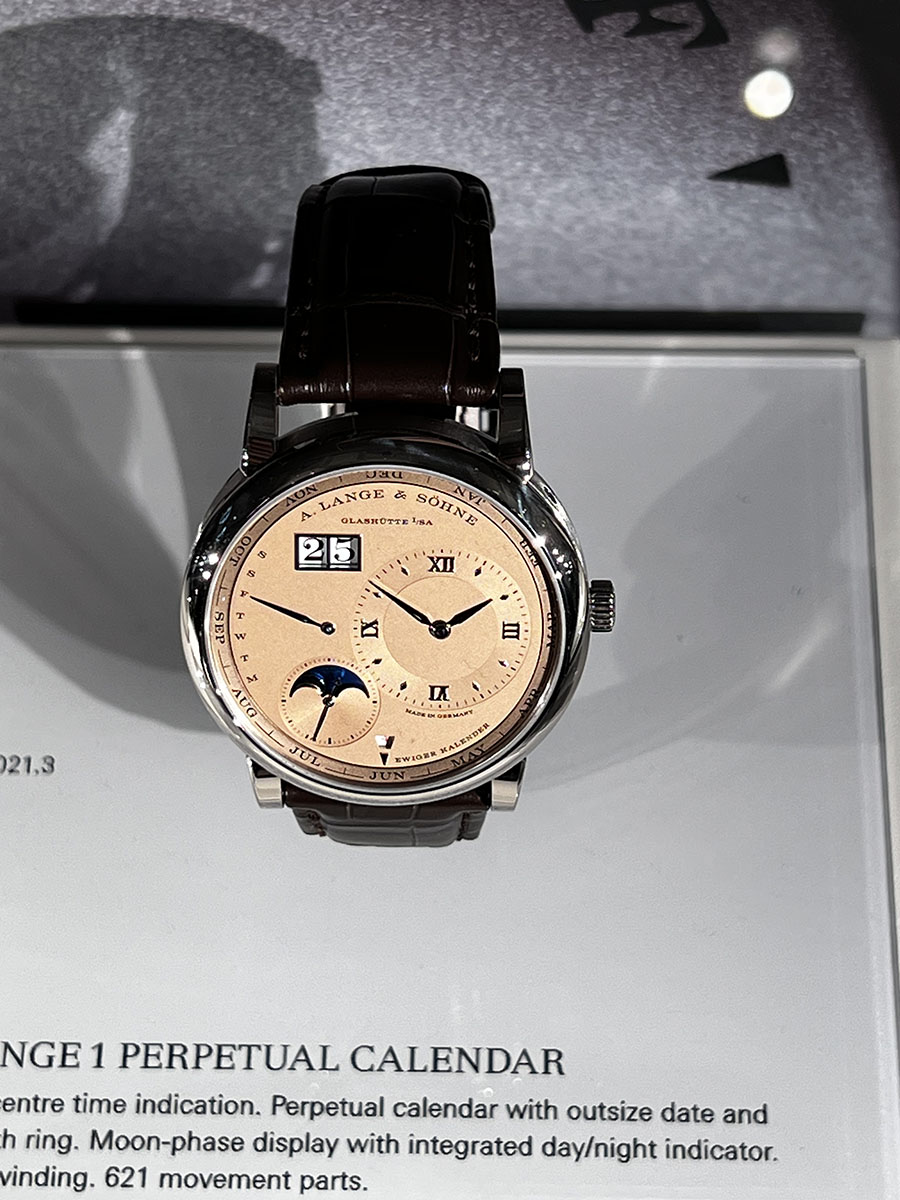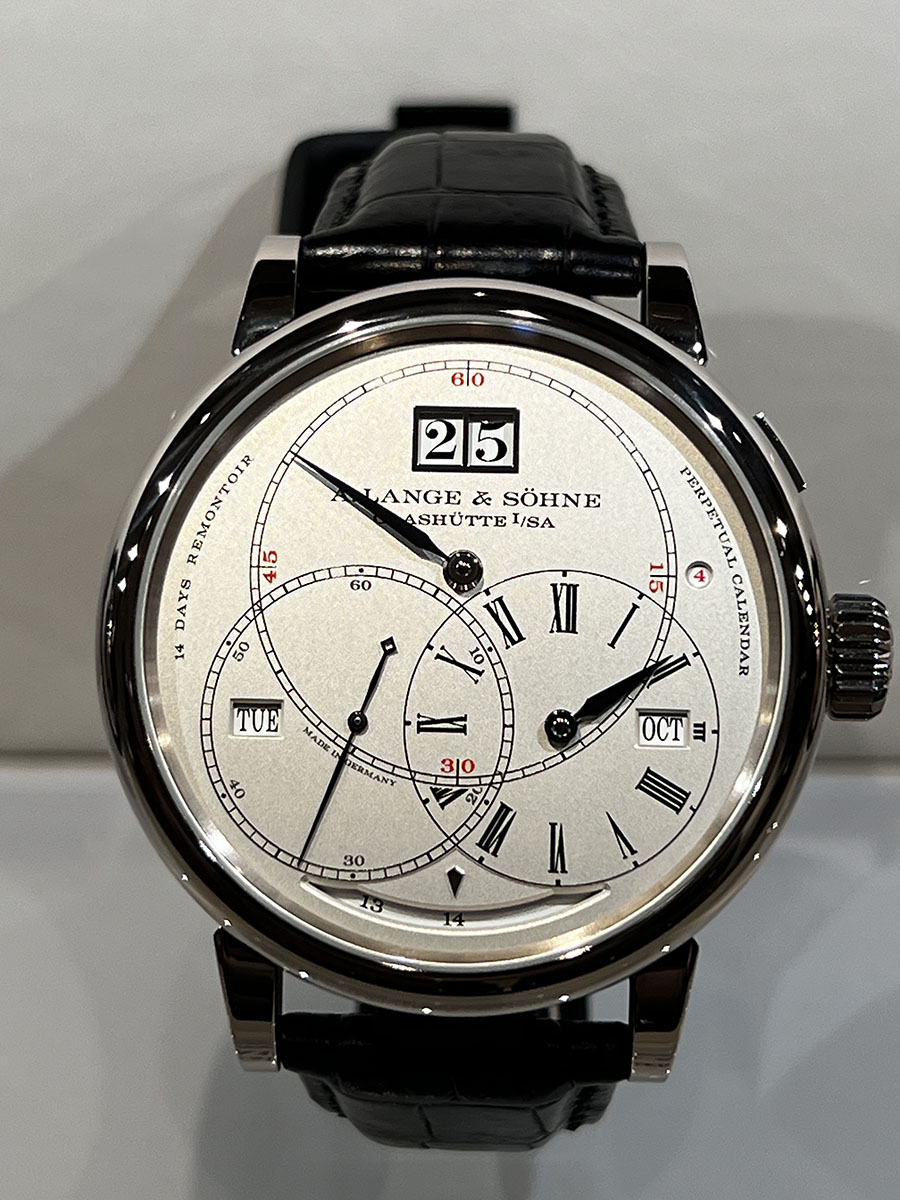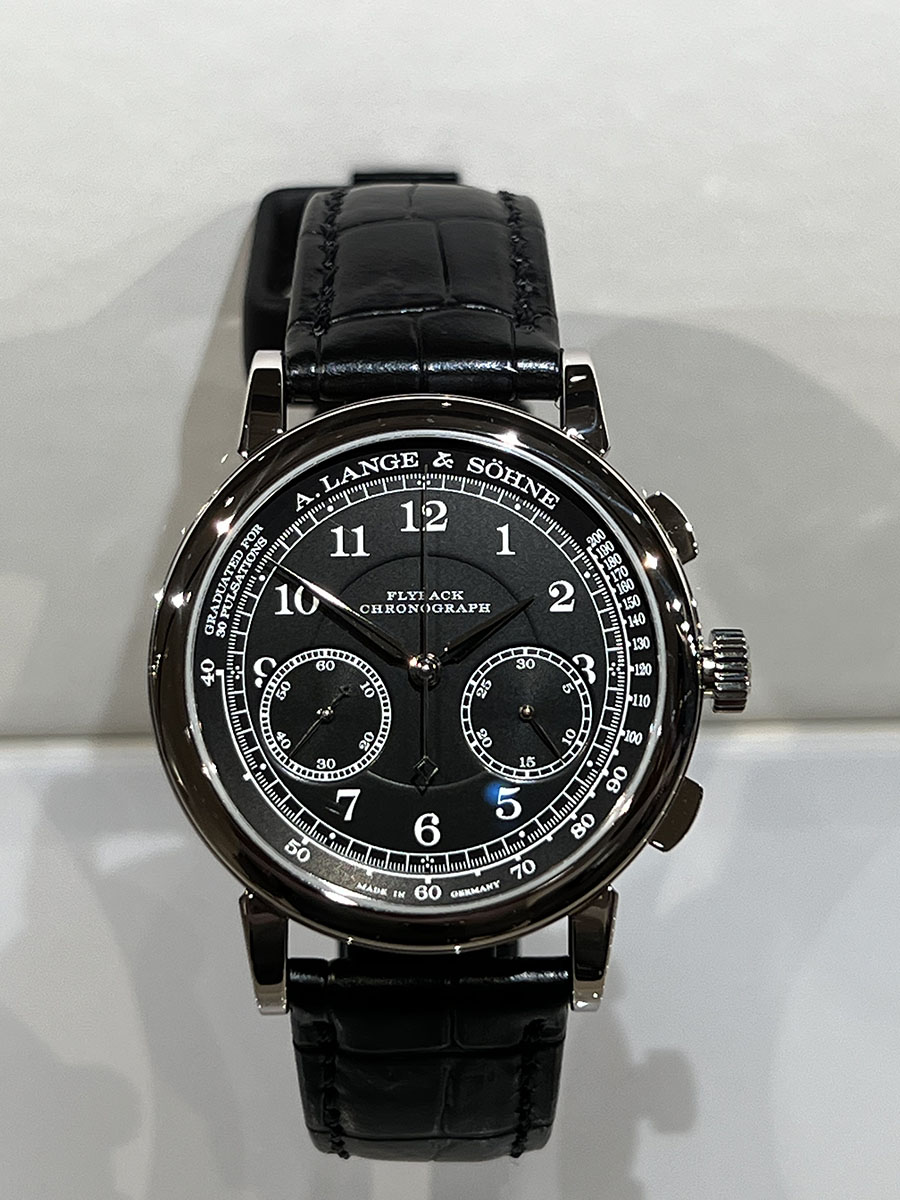 This house is not to be missed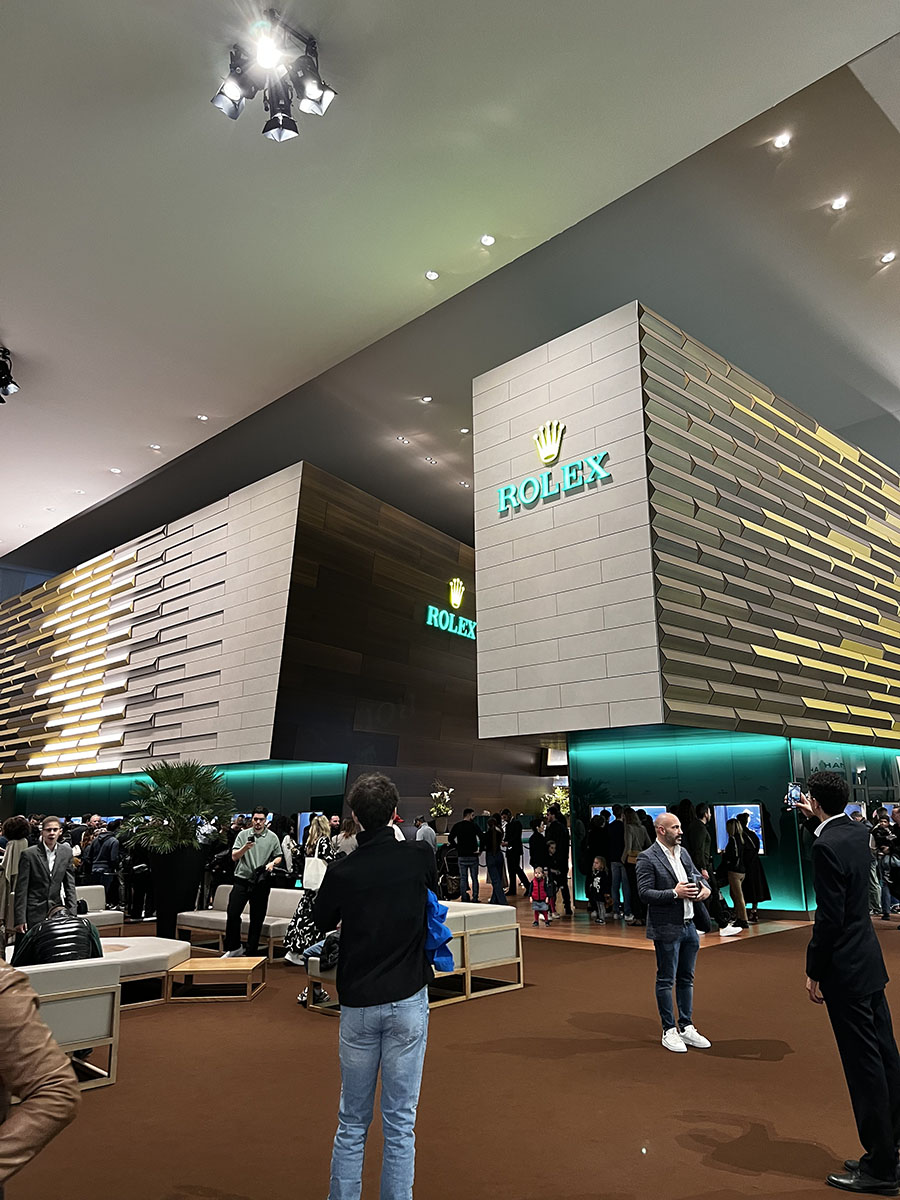 A bit like buying a Rolex, waitig, waitin, waiting, stand in line.
I find it hard to understand that people are prepared to queue for an hour for a short tour in the house.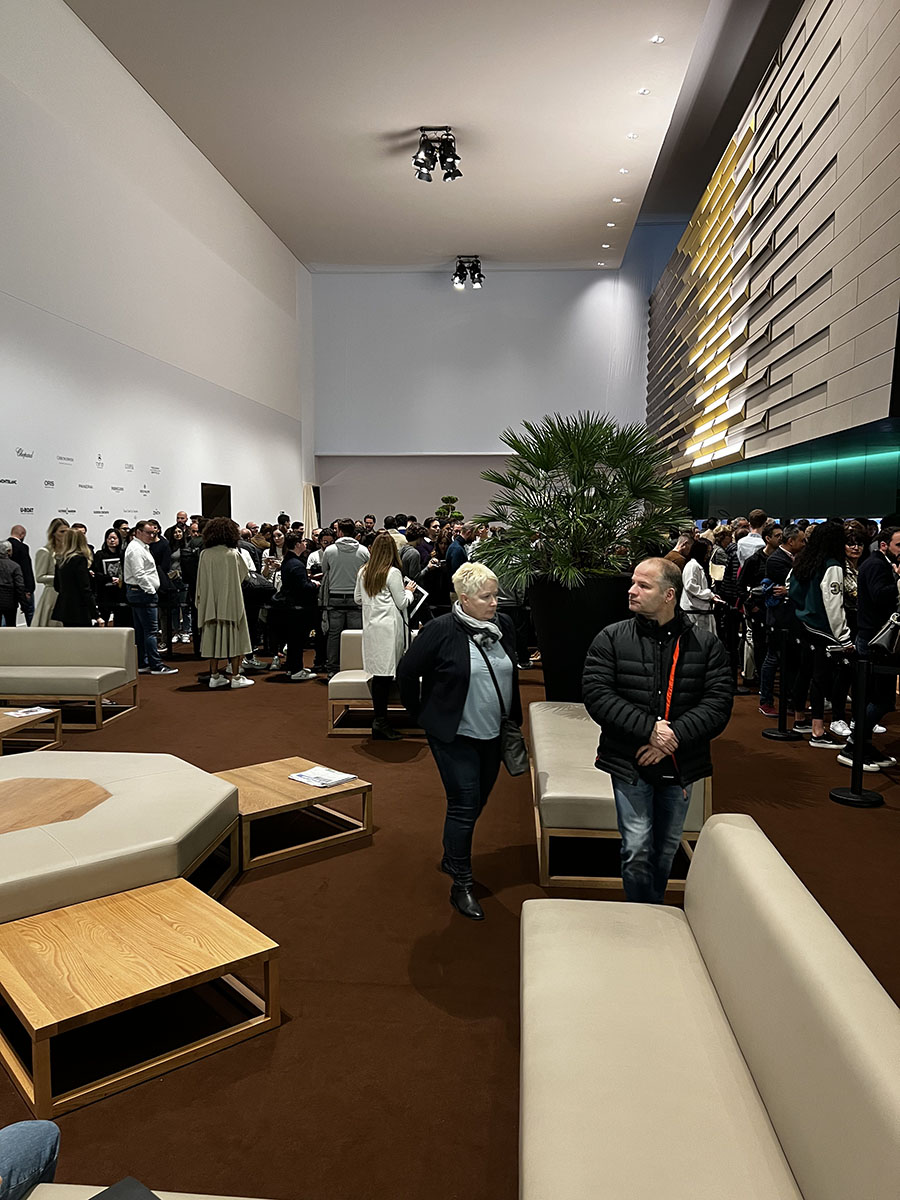 As usual, Rolex shows their stability, small changes push them forward at the pace they want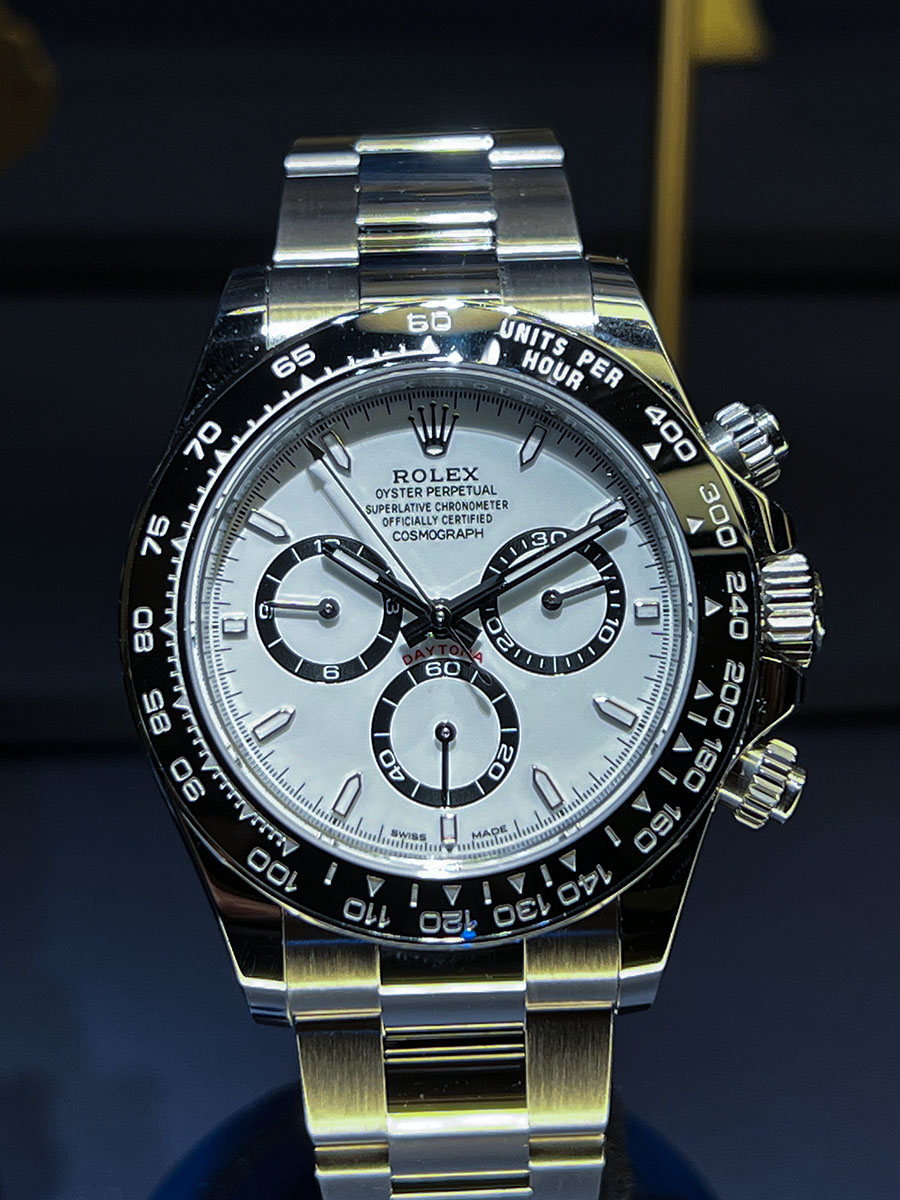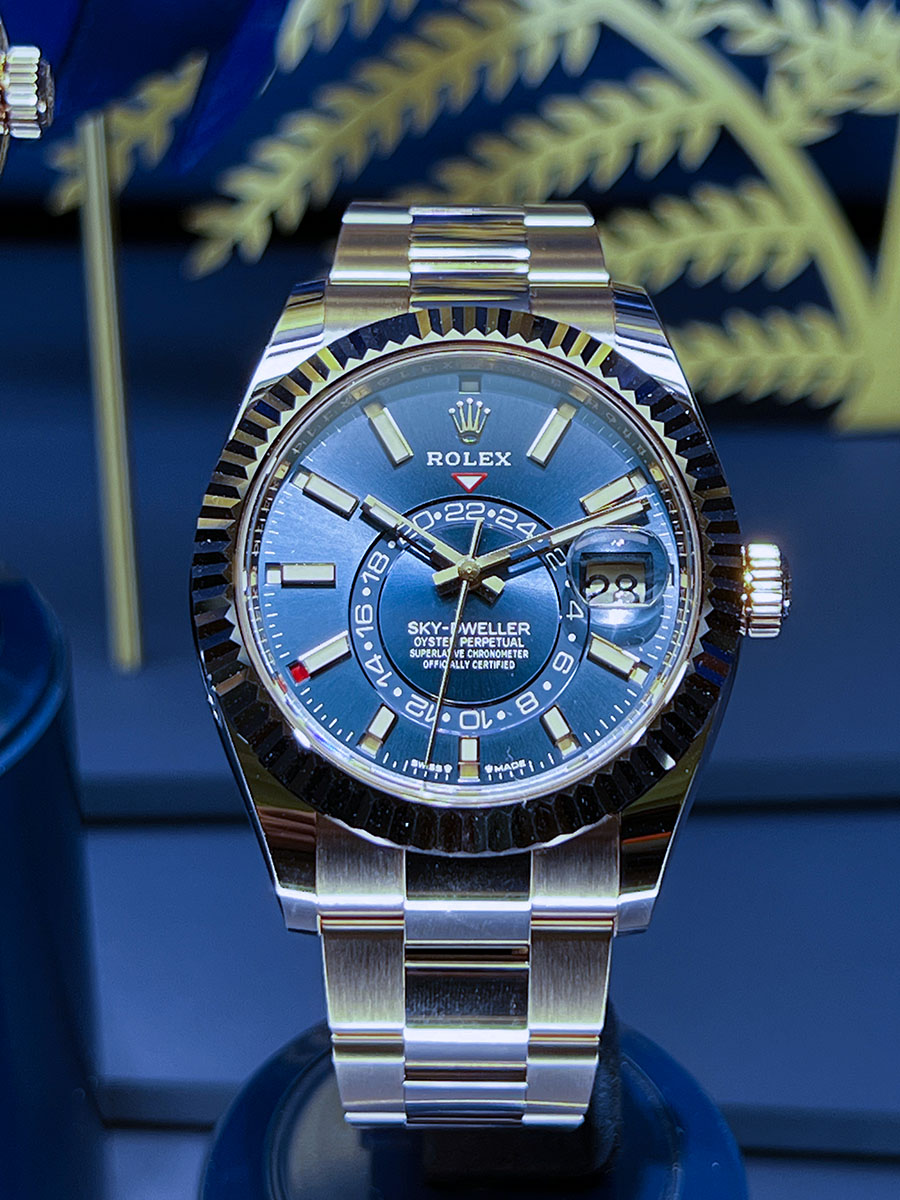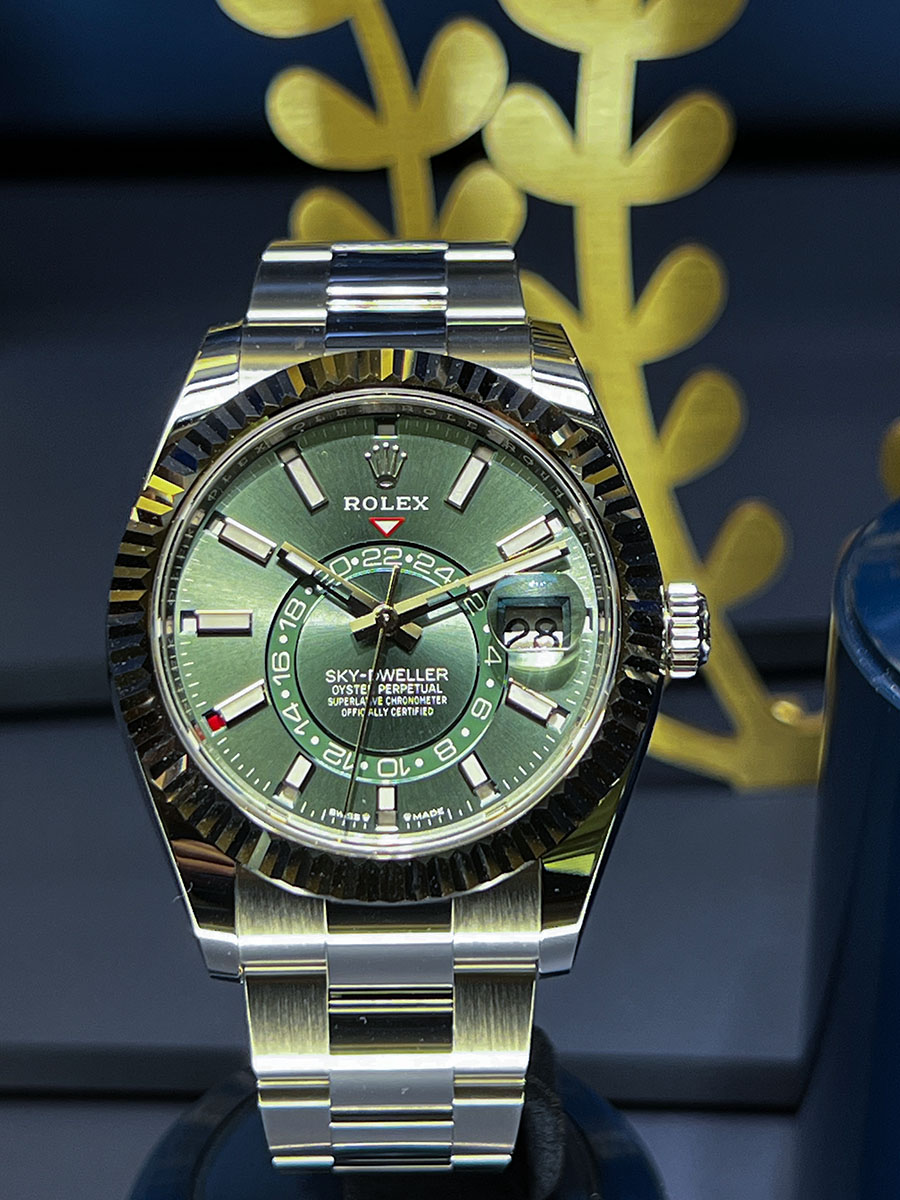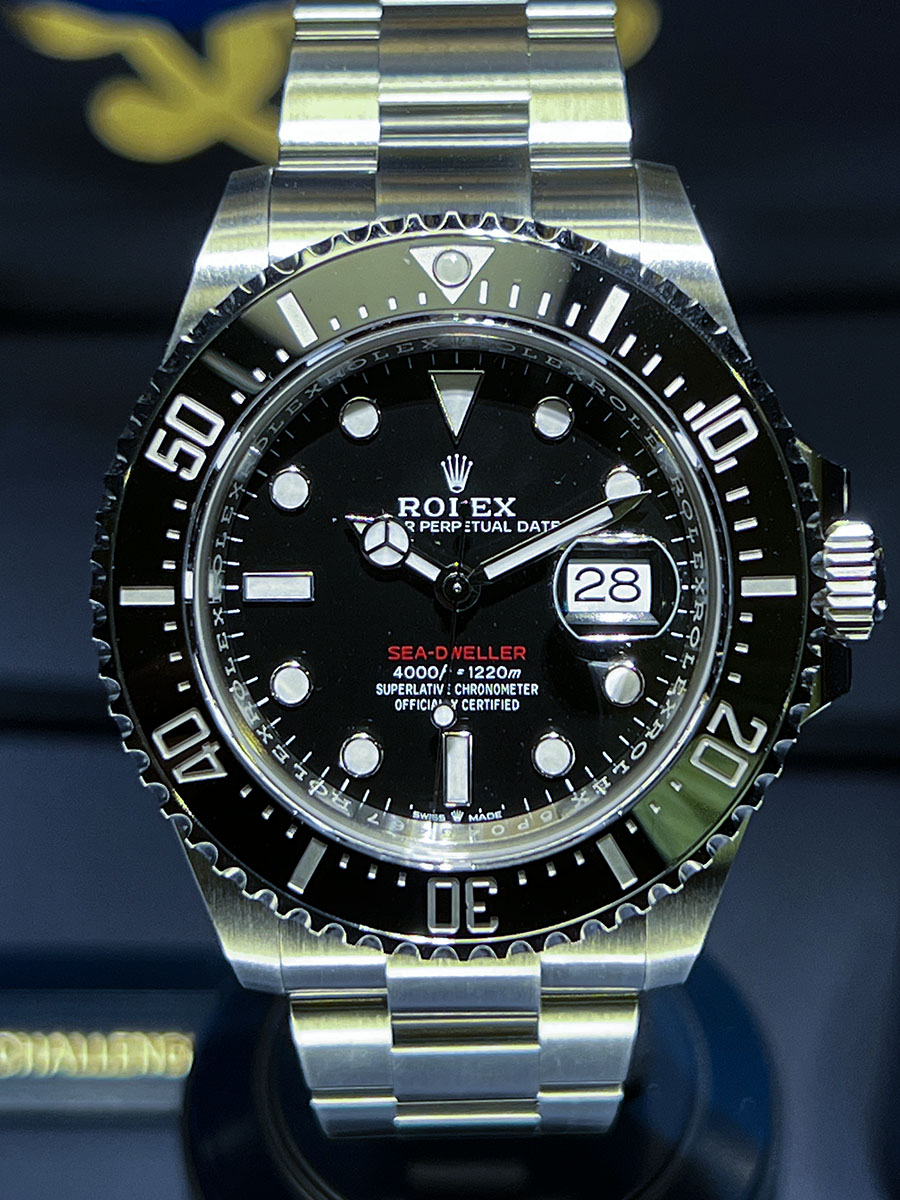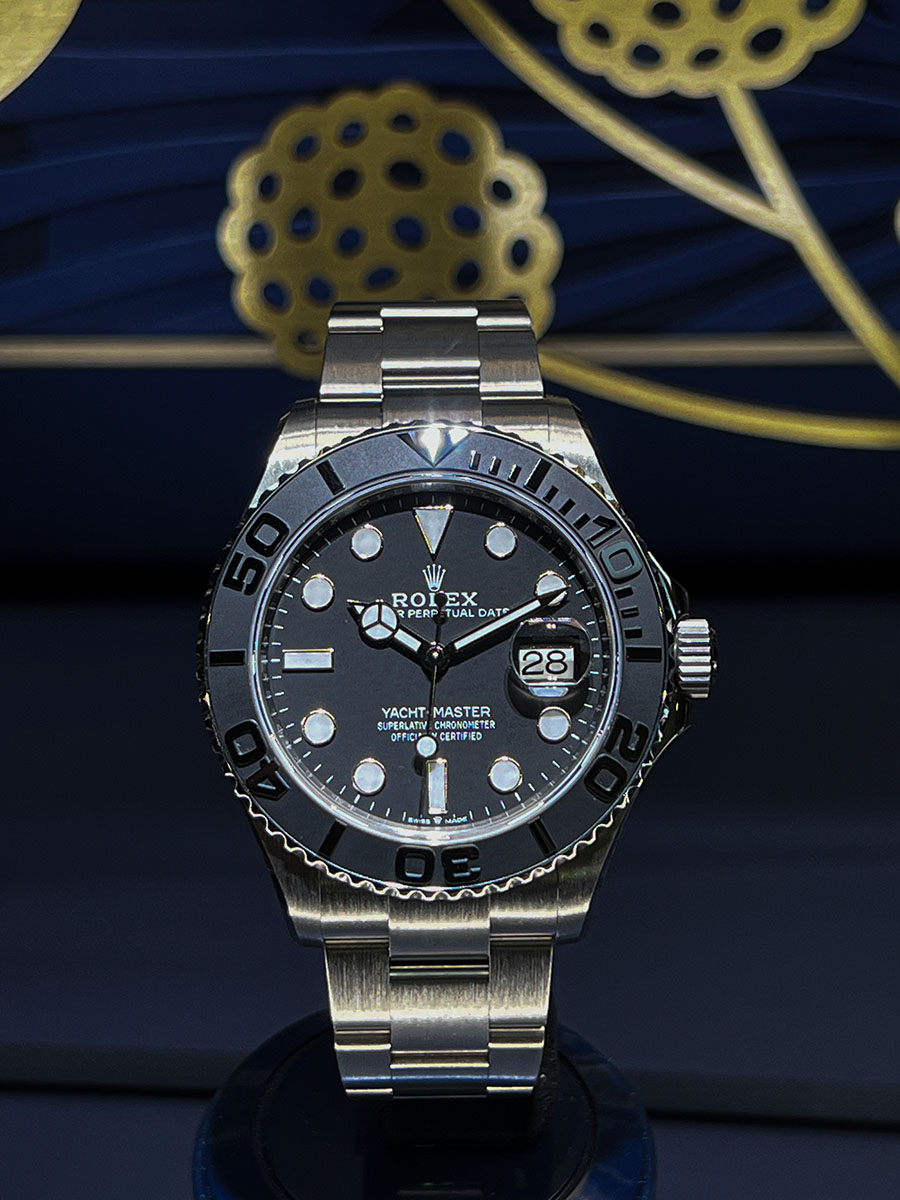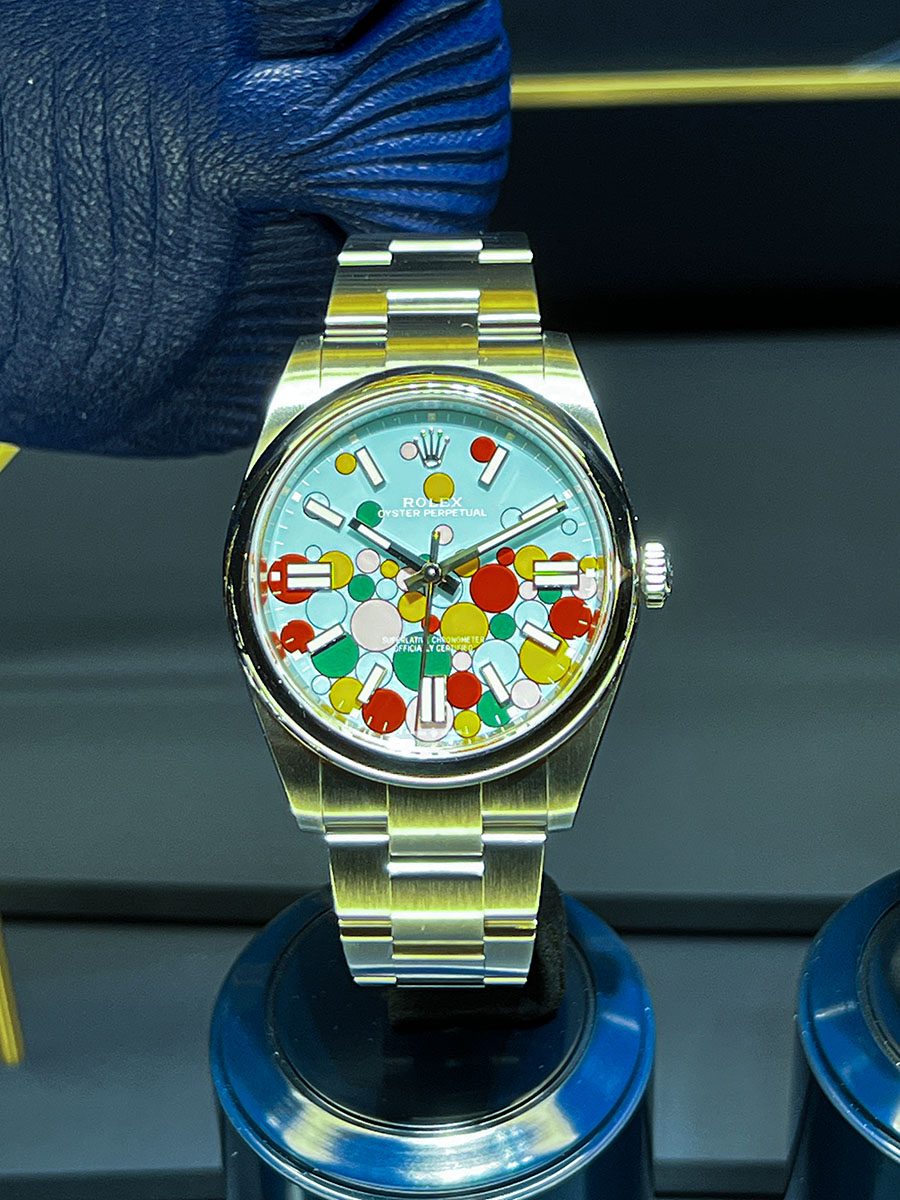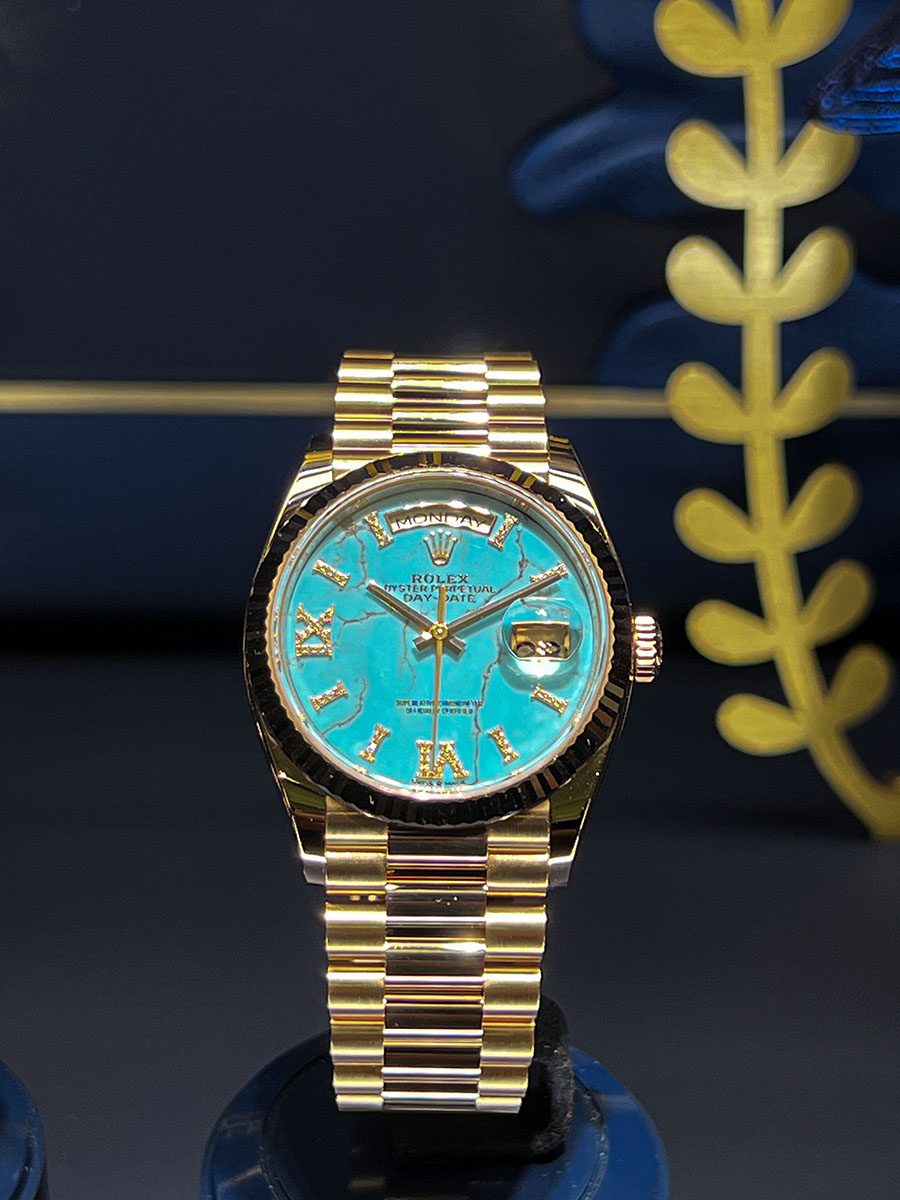 I am a little surprised by this Cellini. Why not reintroduced Veriflat instead, which was a mighty underrated model?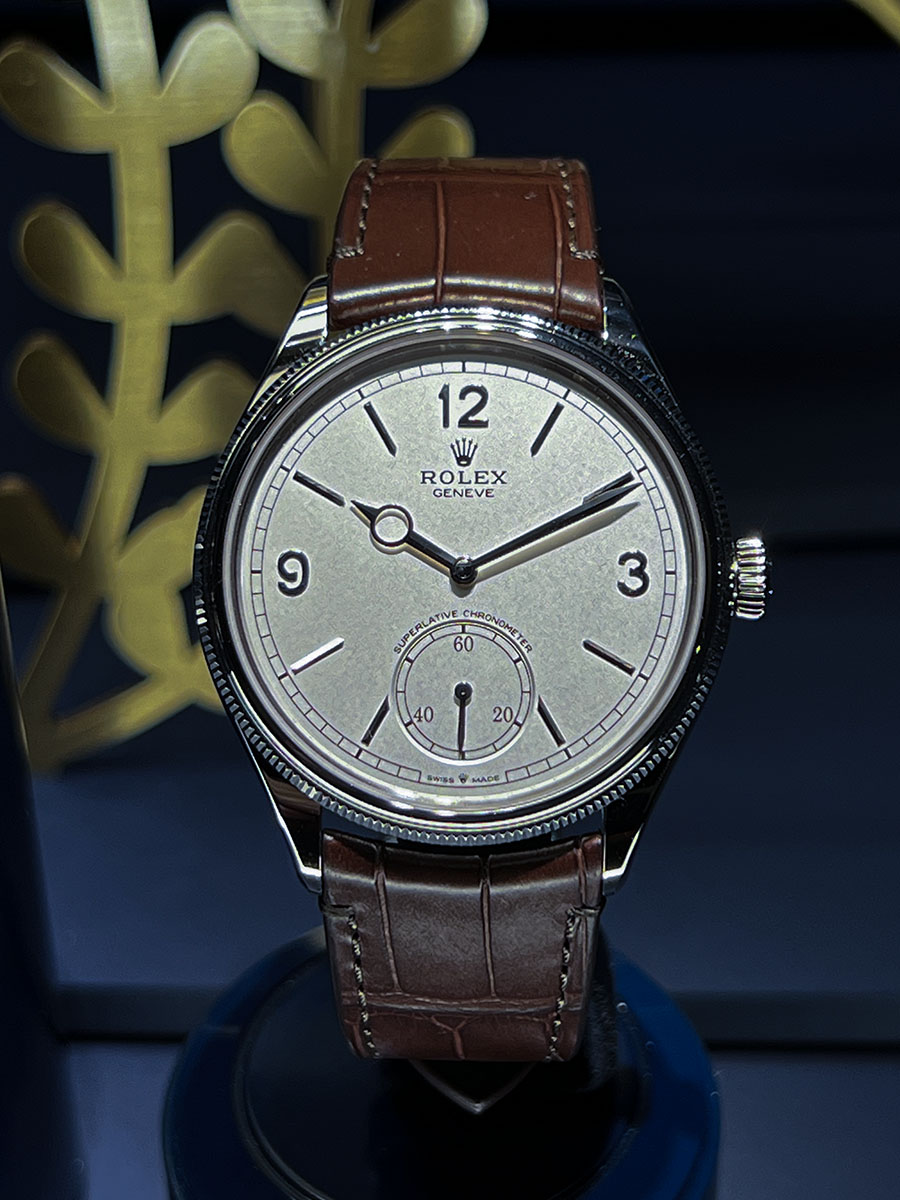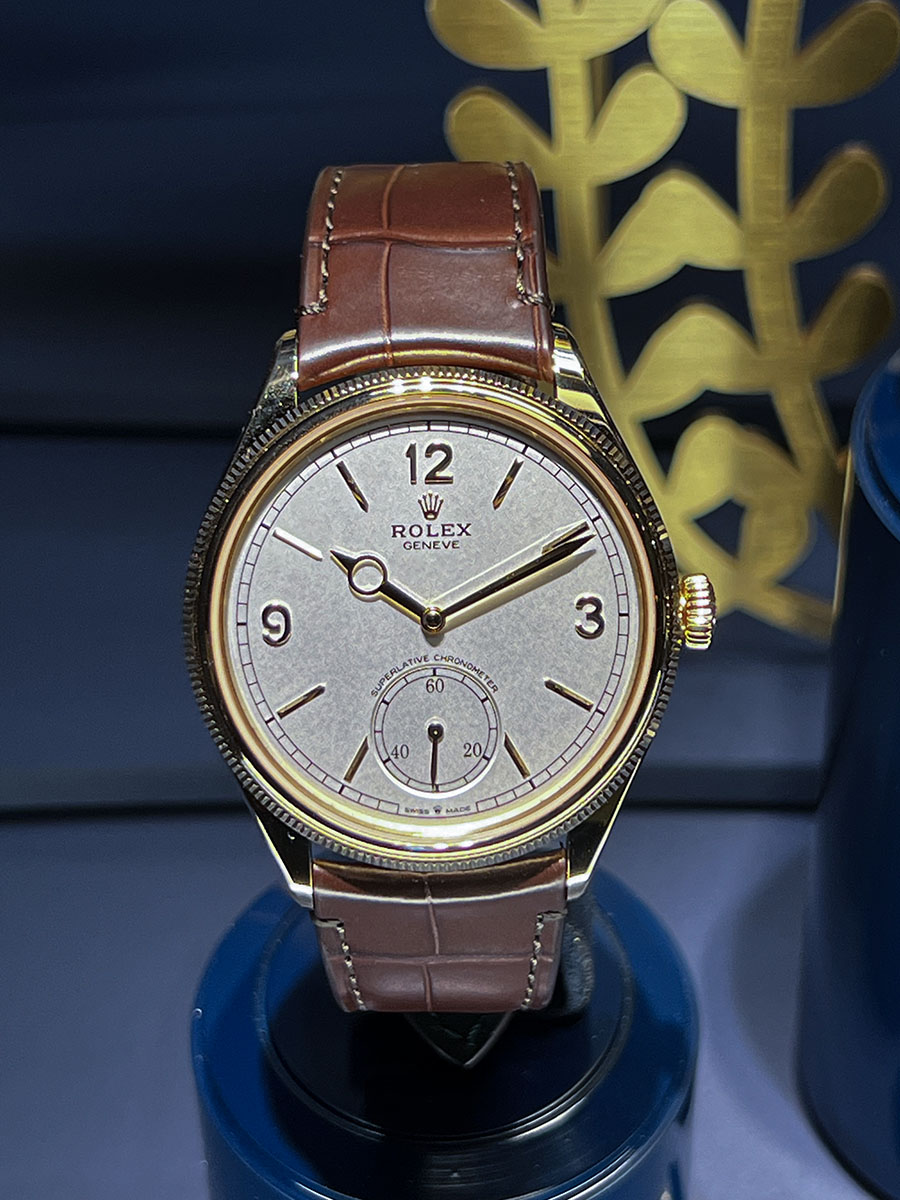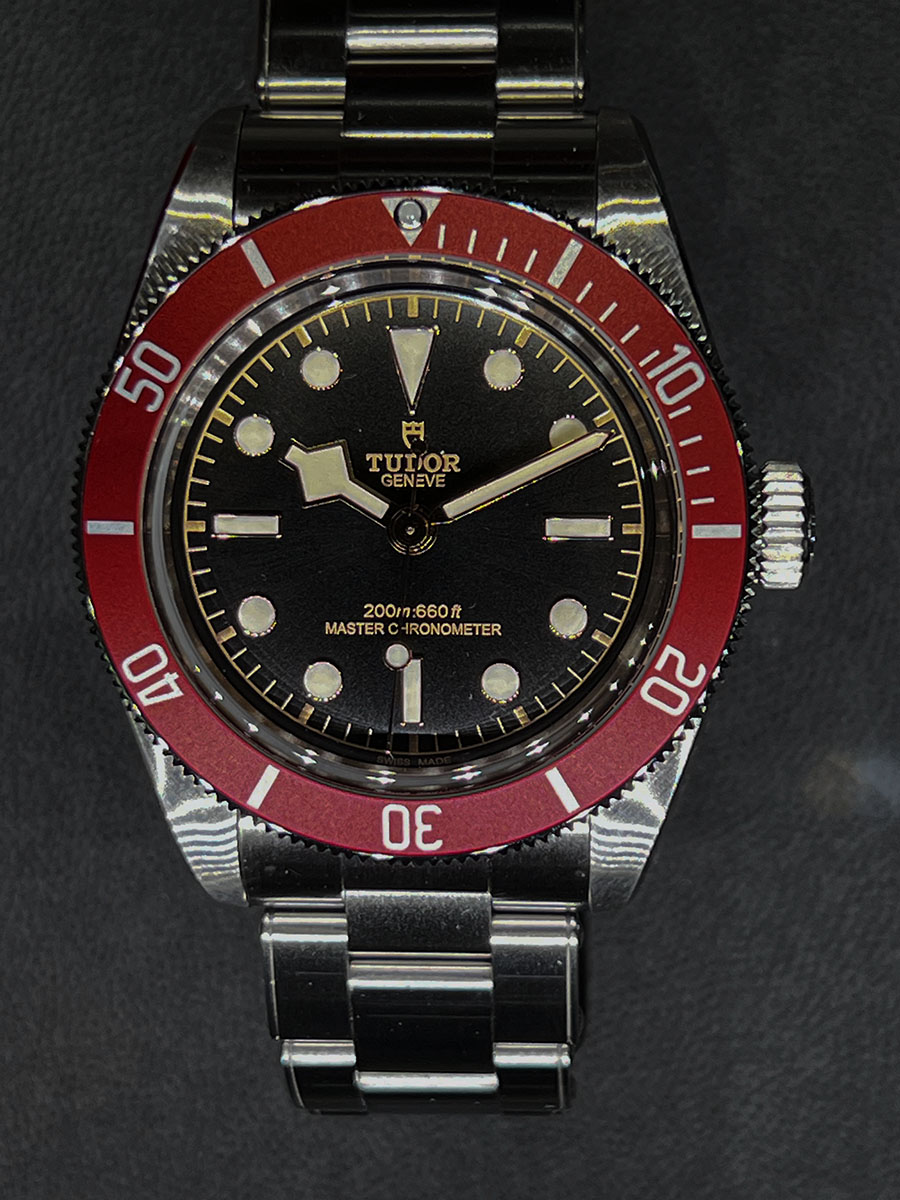 It had to be a quick turn at Patek too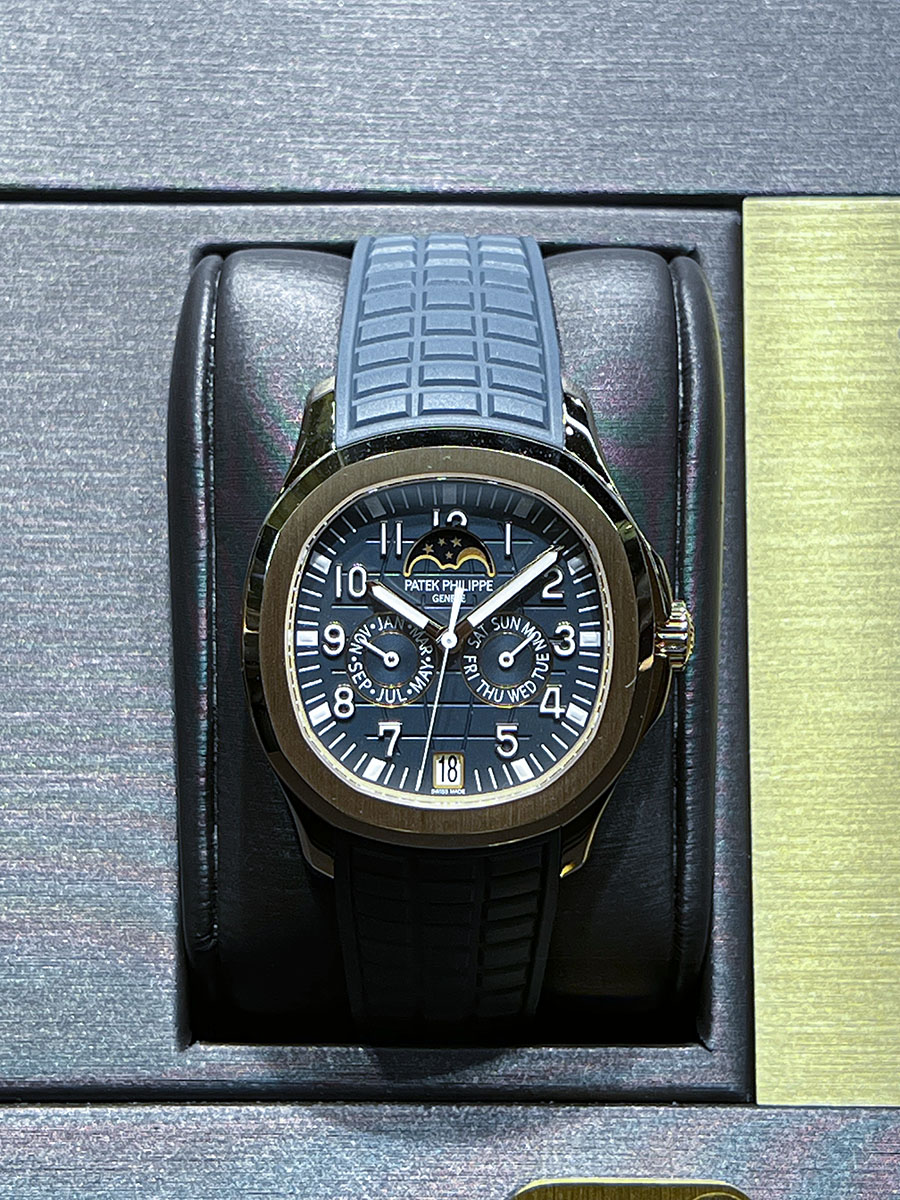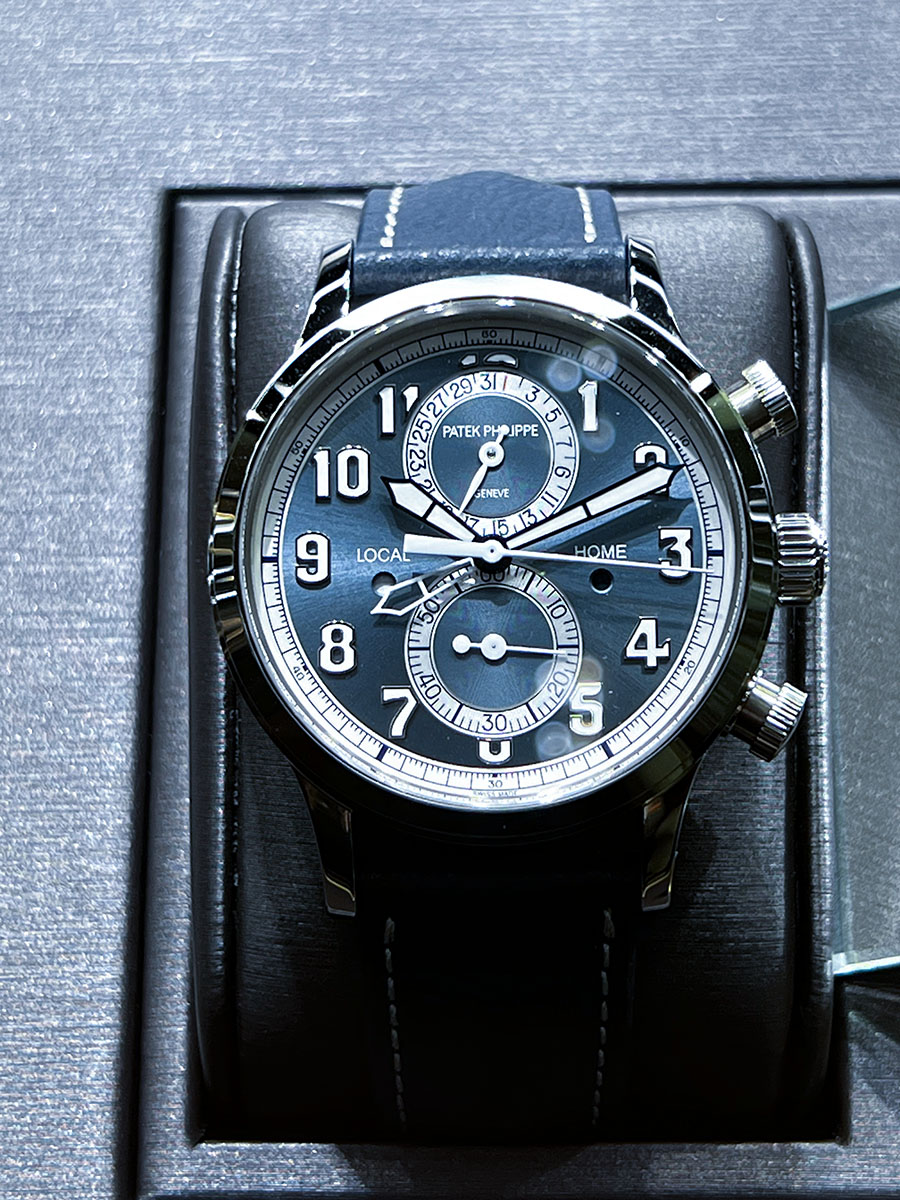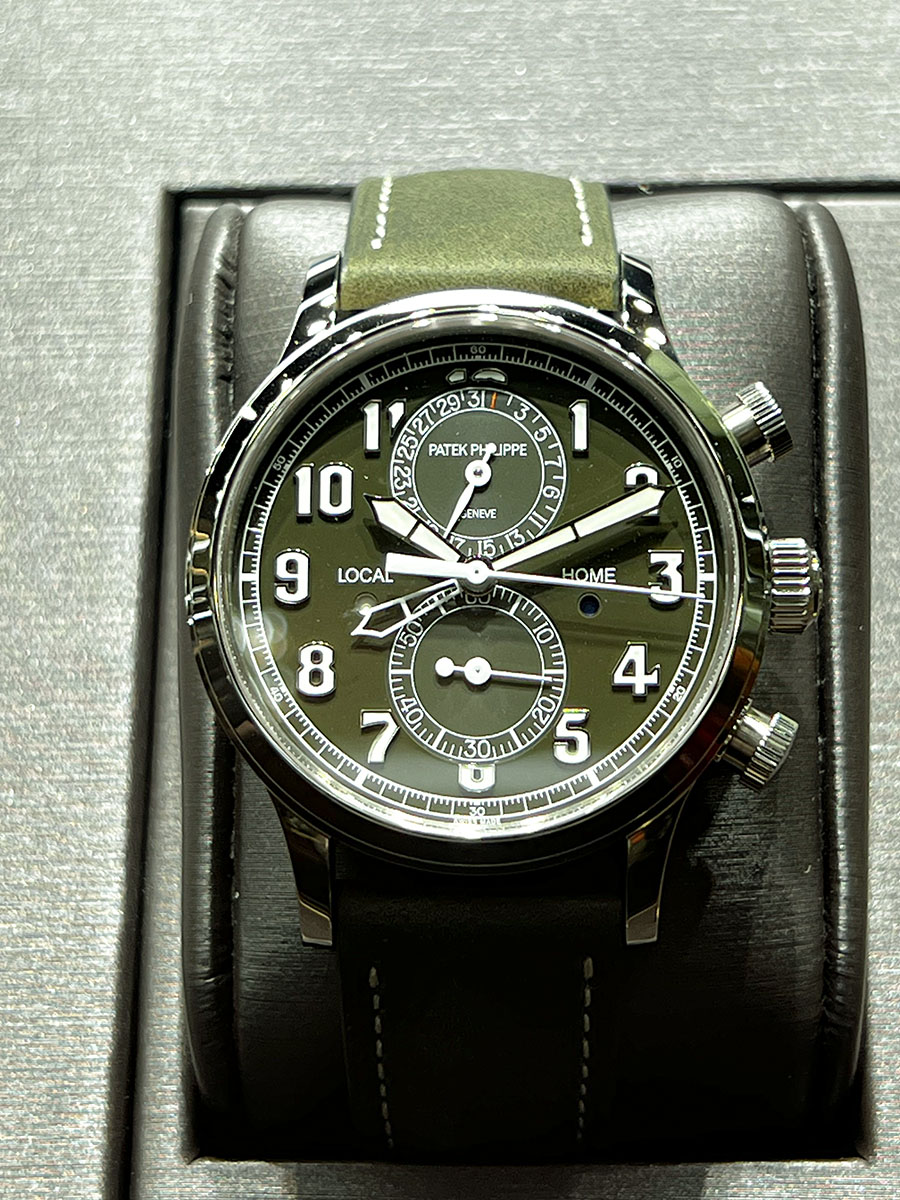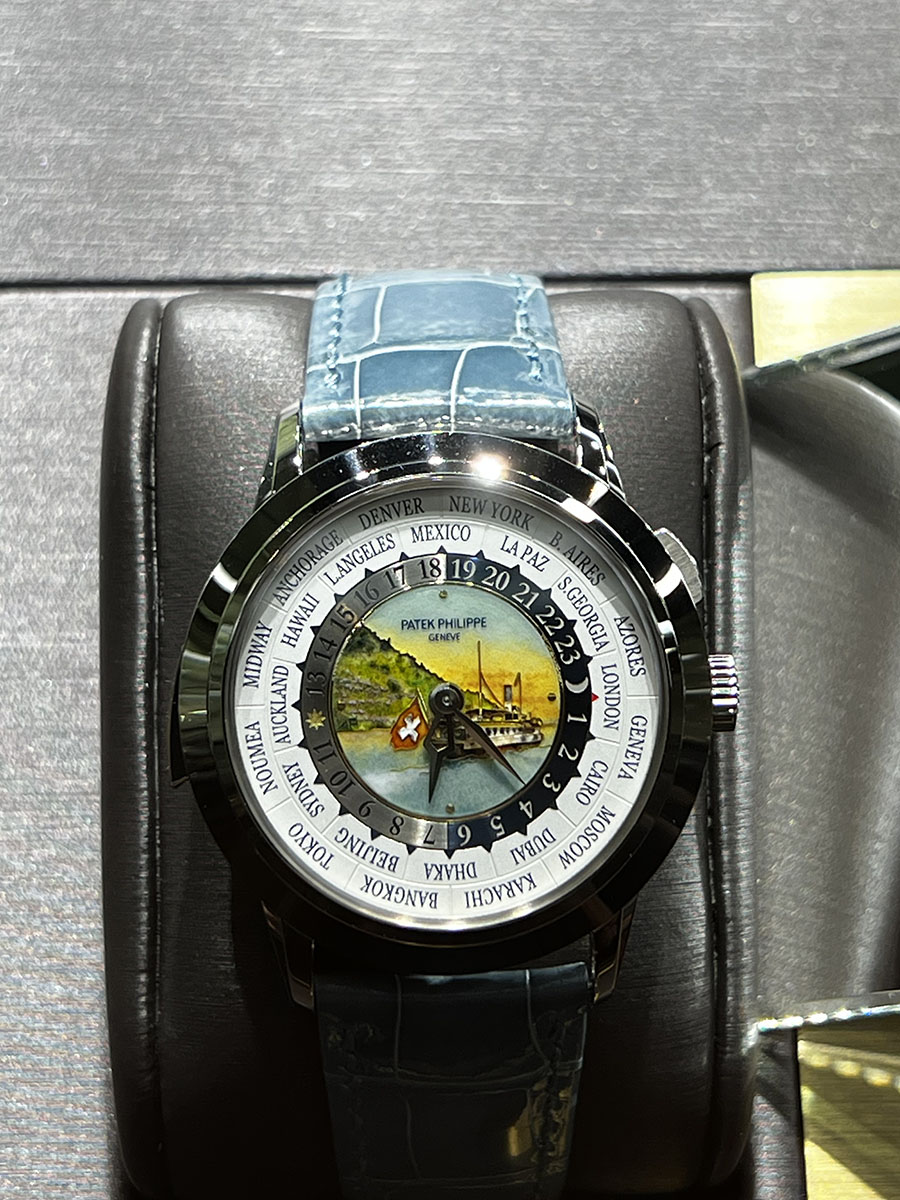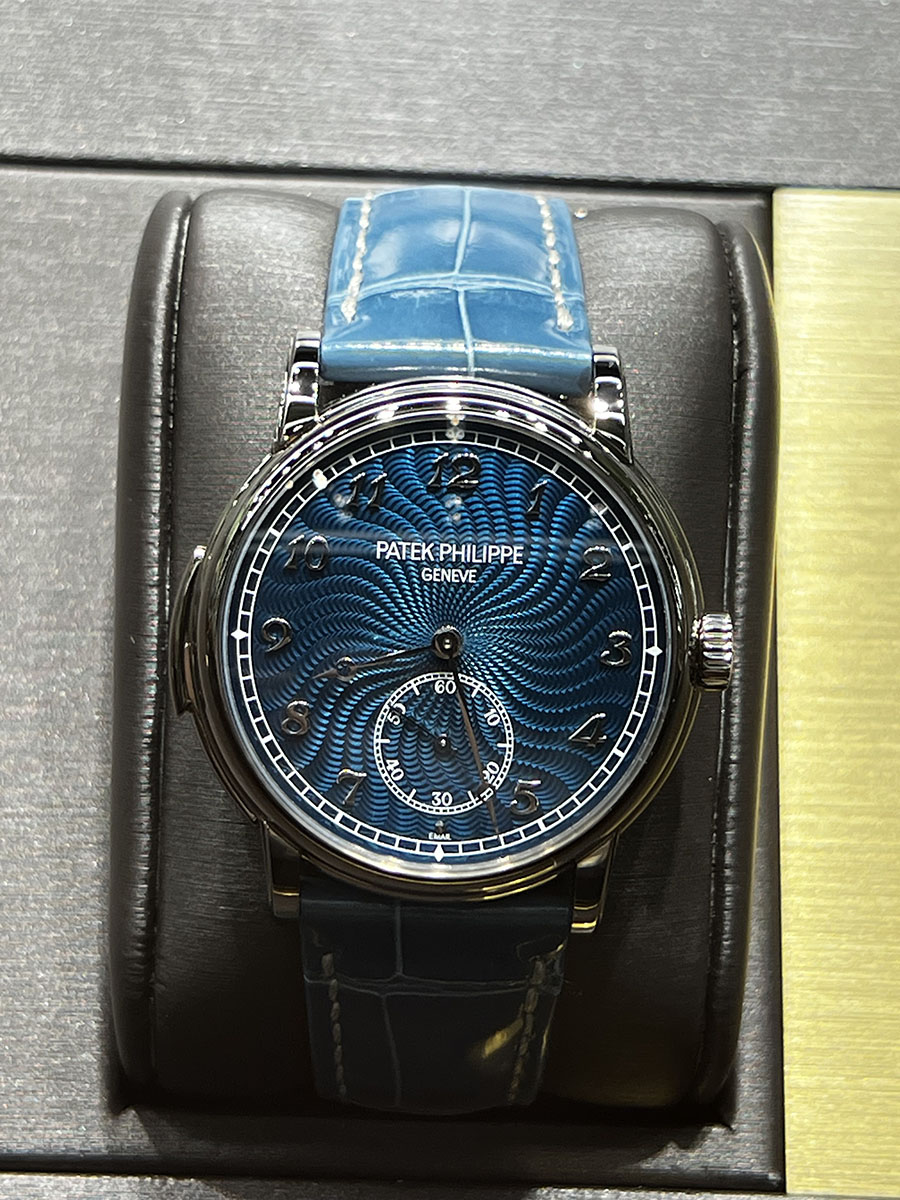 Then we have to end this long weekend in a dignified way. We asked for 2 starters but the waitress convinced us that one was enough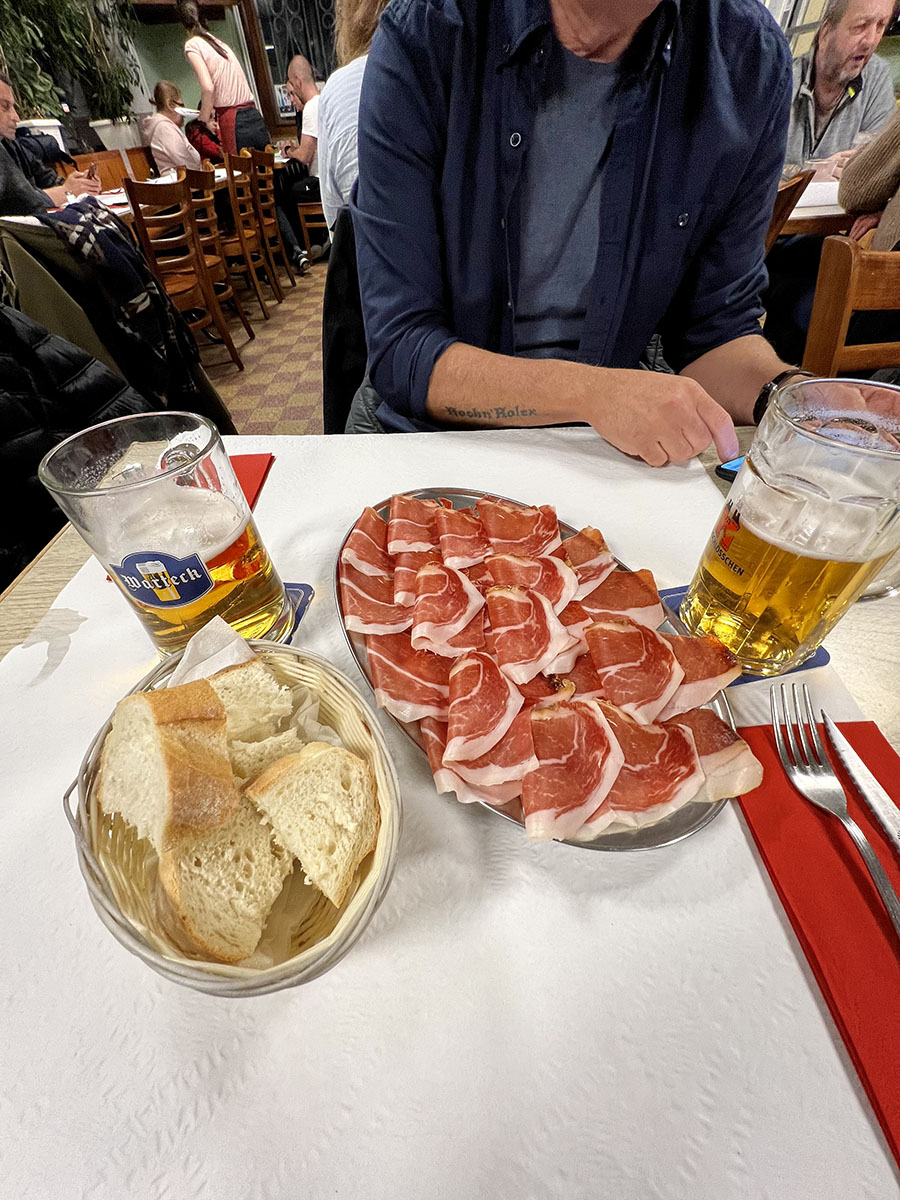 This was no problem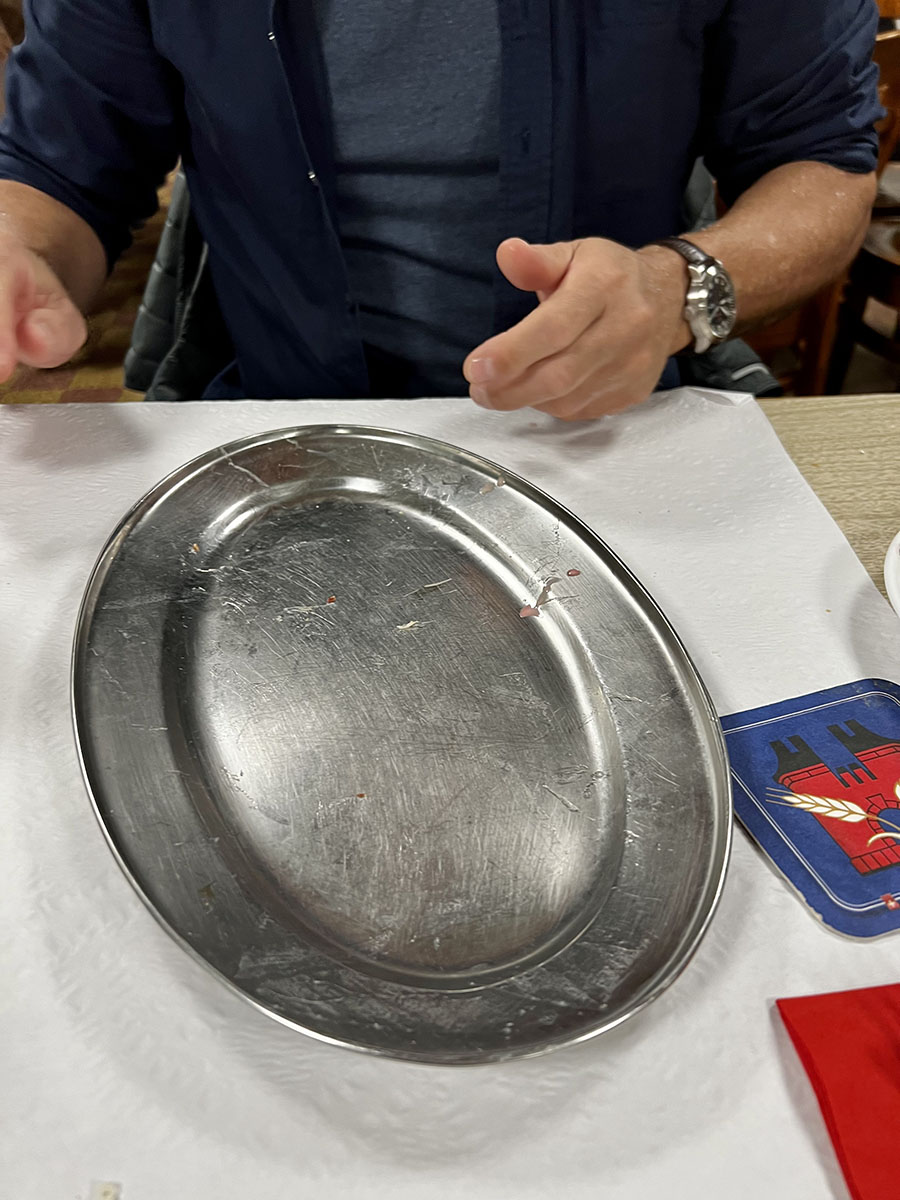 This was a killer schnitzel.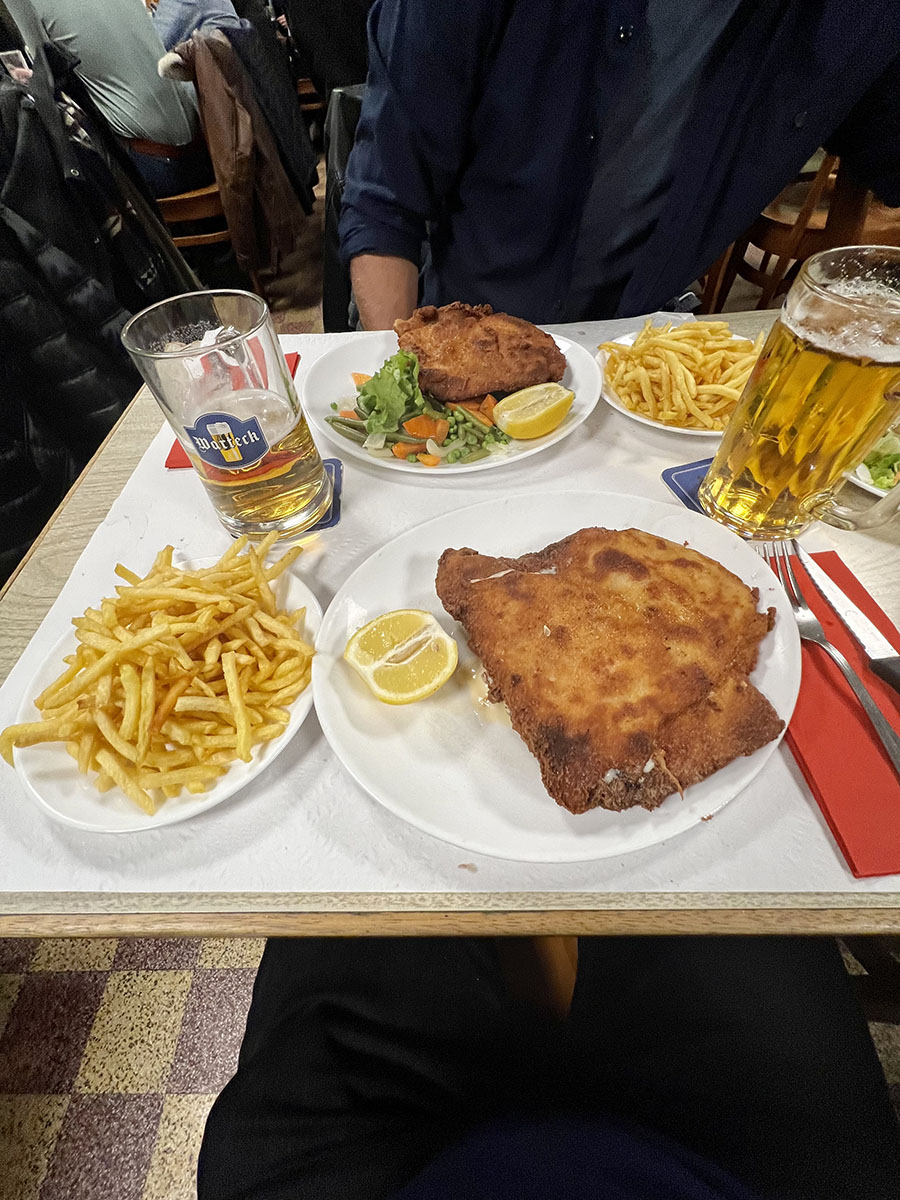 There was no dessert after this.
I hope you enjoyed our little excursion, at least we did. Now we look forward to next year