The box text are printed with both letters and braille.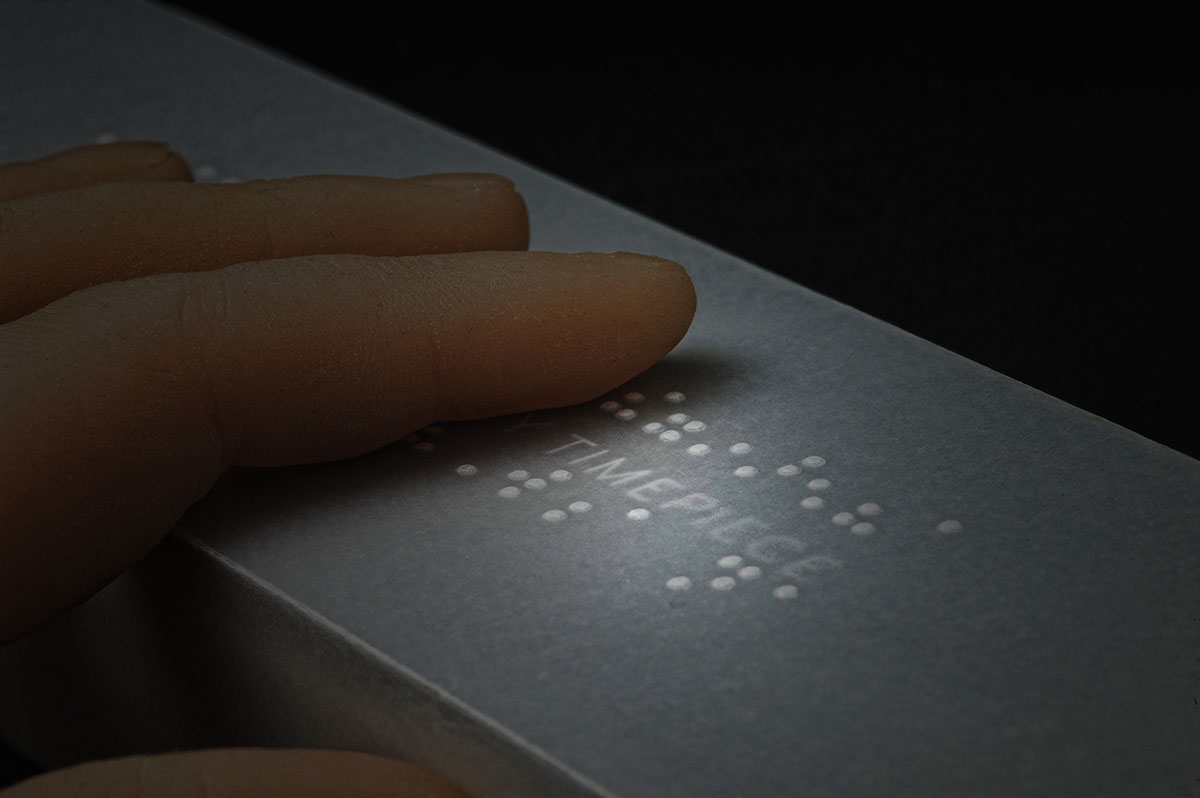 Eone is the brand and the model called The Bradley Timepiece.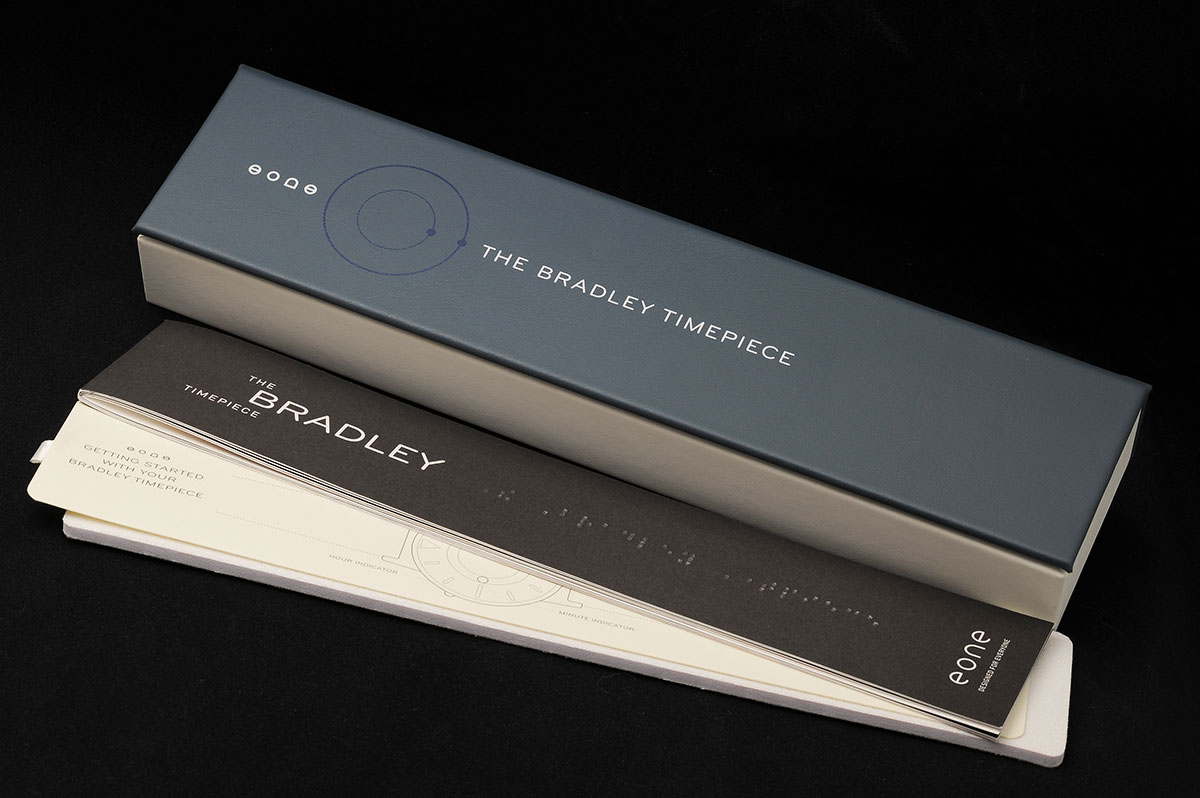 The name idea comes from the former naval officer Bradley Snyder, who became blind while serving as a bomb defuser in Afghanistan 2011.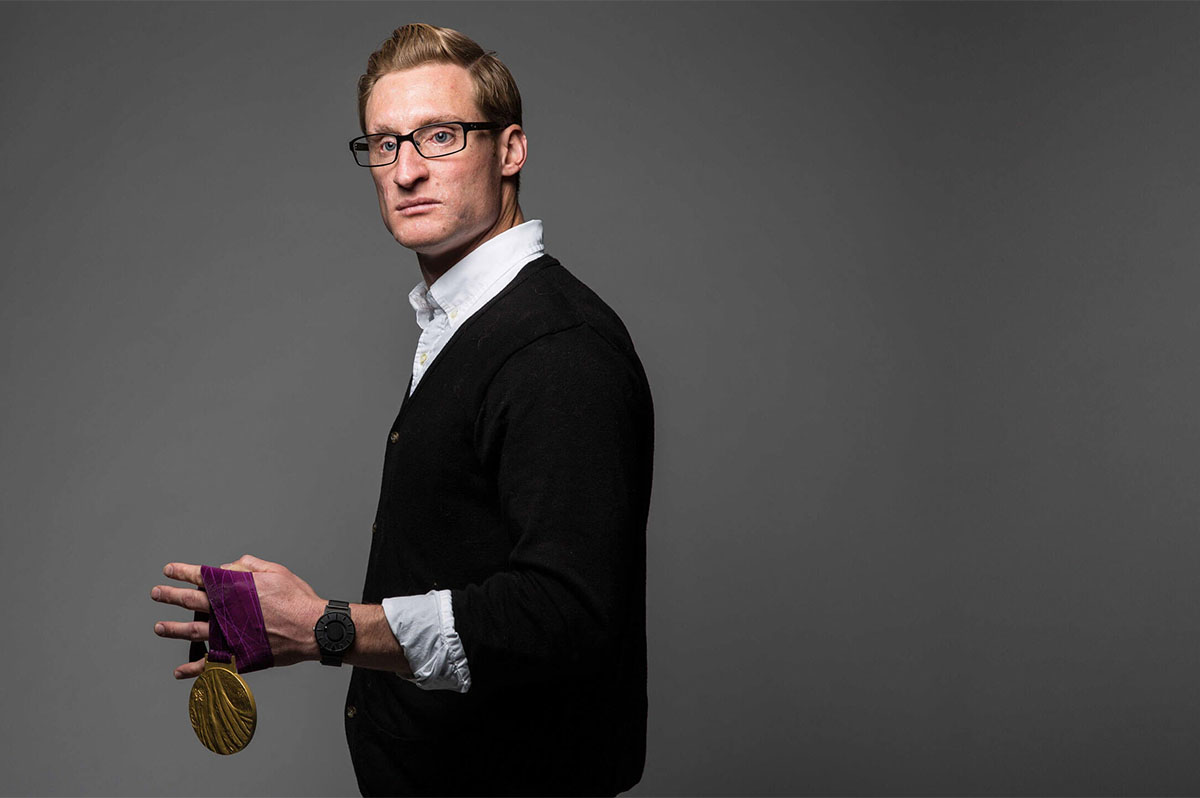 My first watch that comes without a crystal.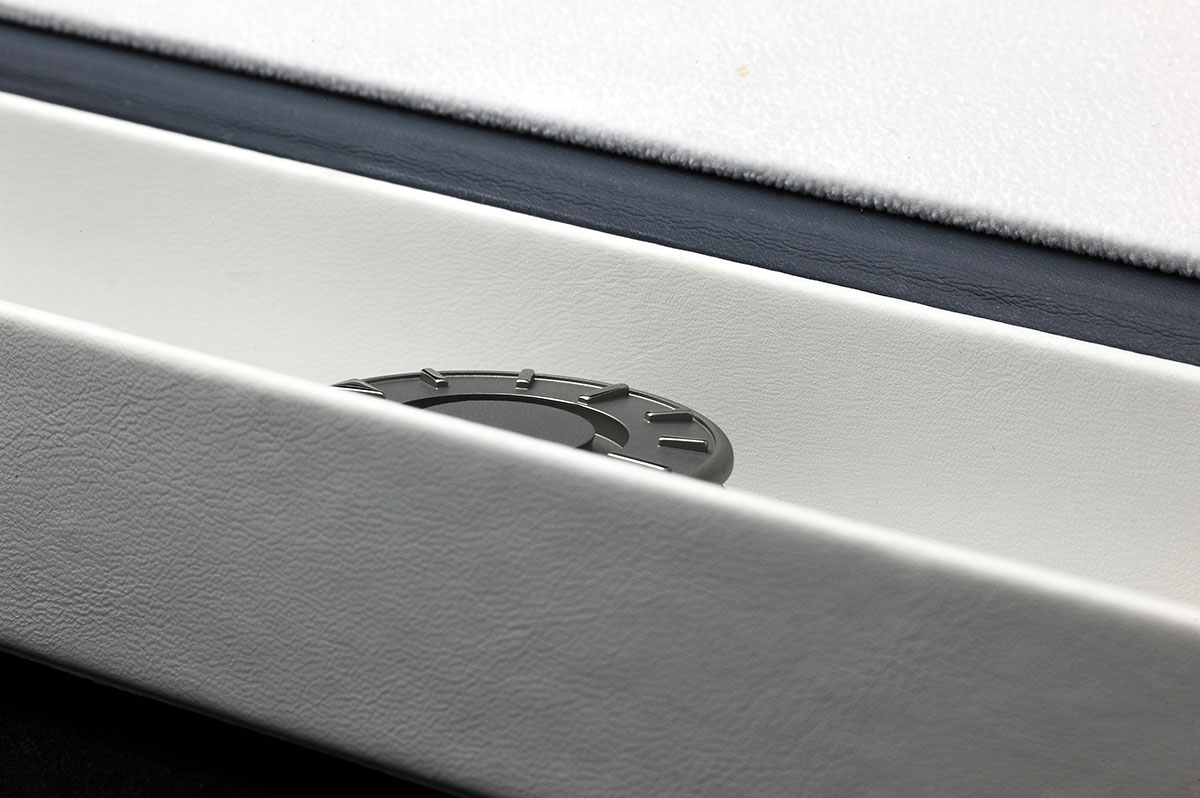 The watch can be used by all, both seeing and blind. The balls moving by magnets and it's easy to read the time if you see or not.
The hours at the outside of the case and the minutes at the dial, here the time is 10:10 as usual.
The case is made of titanium and it's 40mm diameter and 11.5mm thick.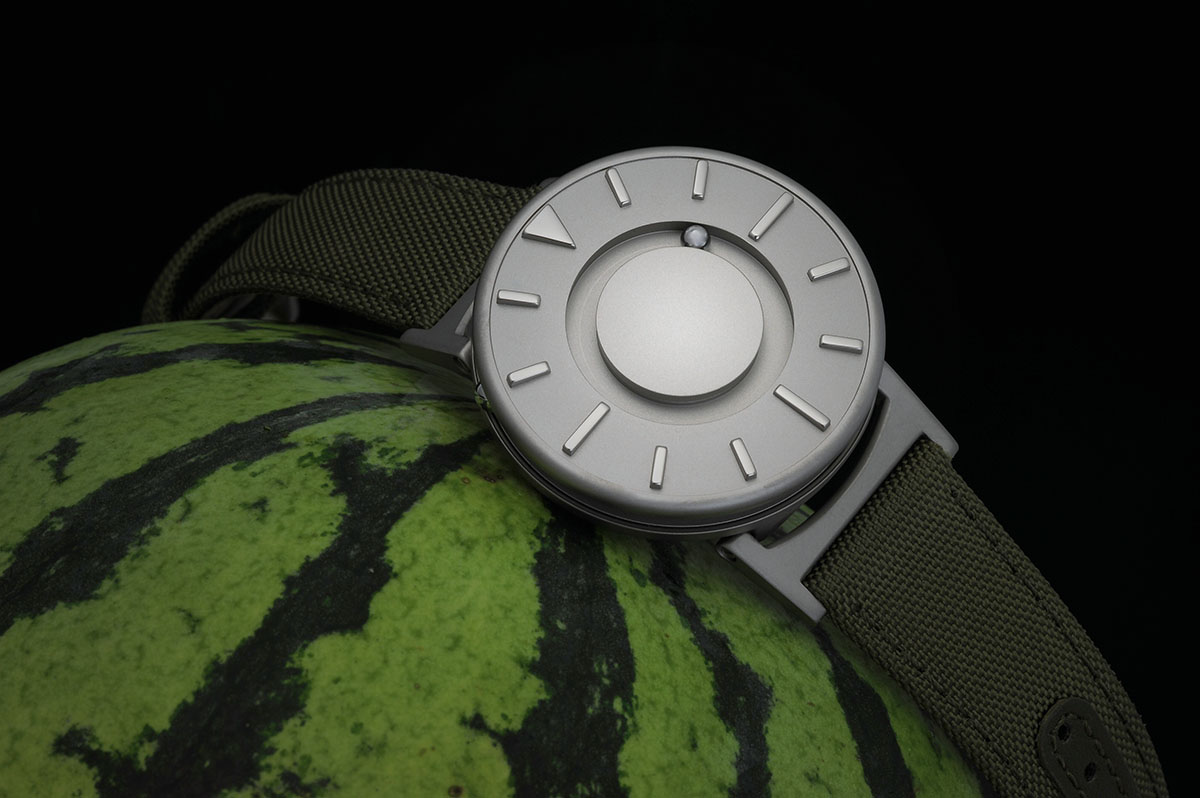 The crown is off center, very discreet and easy to handle.
The hour ball and the floating lugs that is comfortable.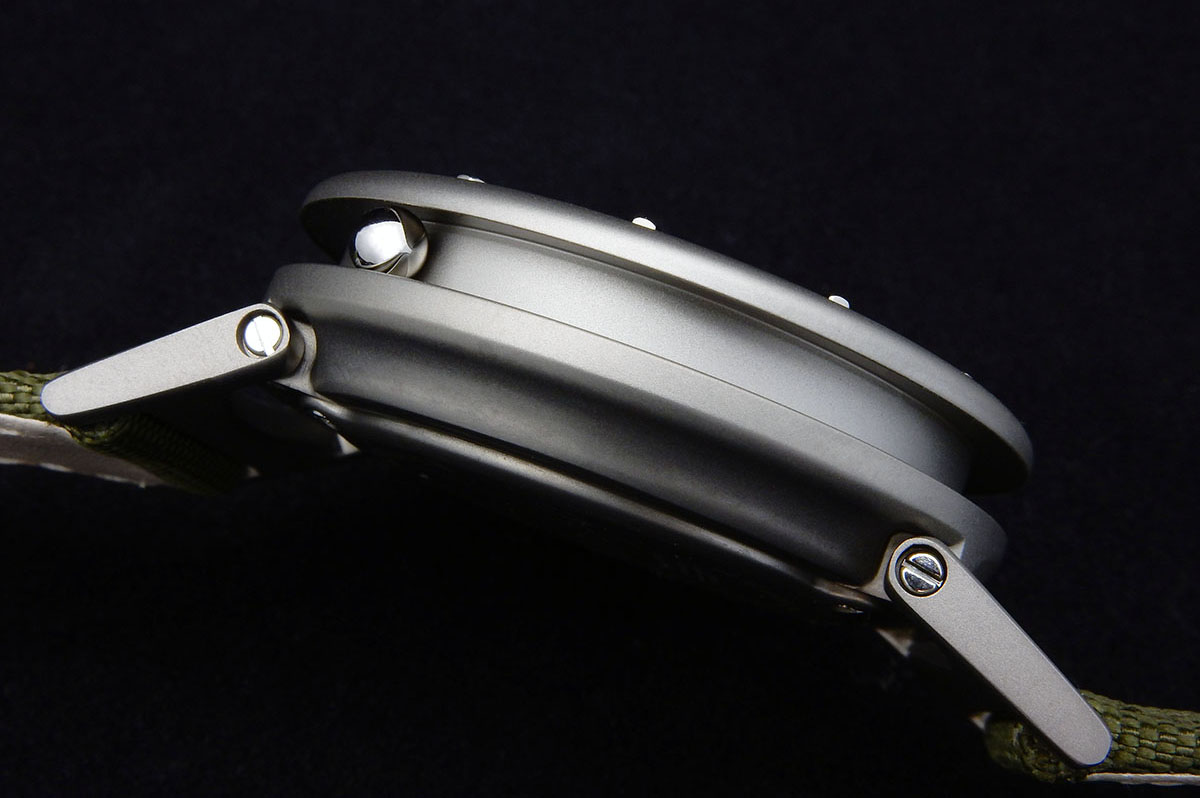 The Olive Green textile strap is 20mm wide and there is a regular clasp with the logo stamped.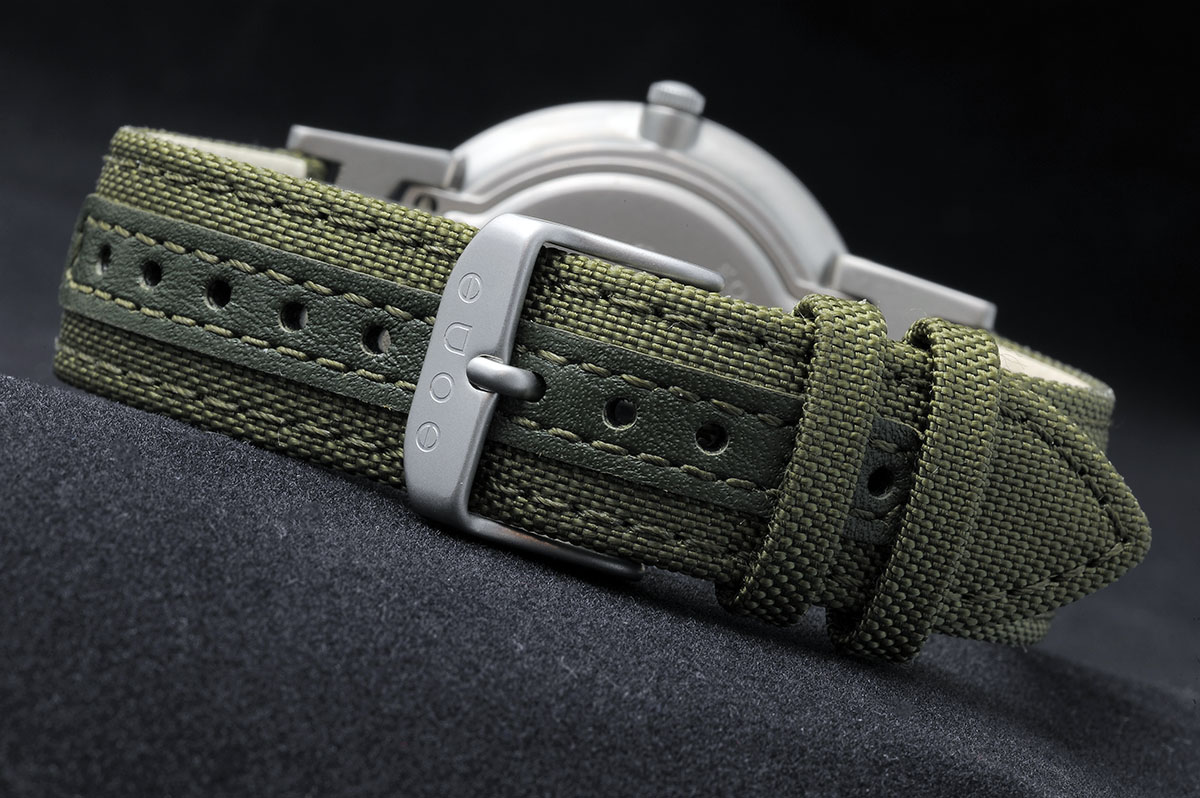 I'm a little interested how it will looks inisde and how it works.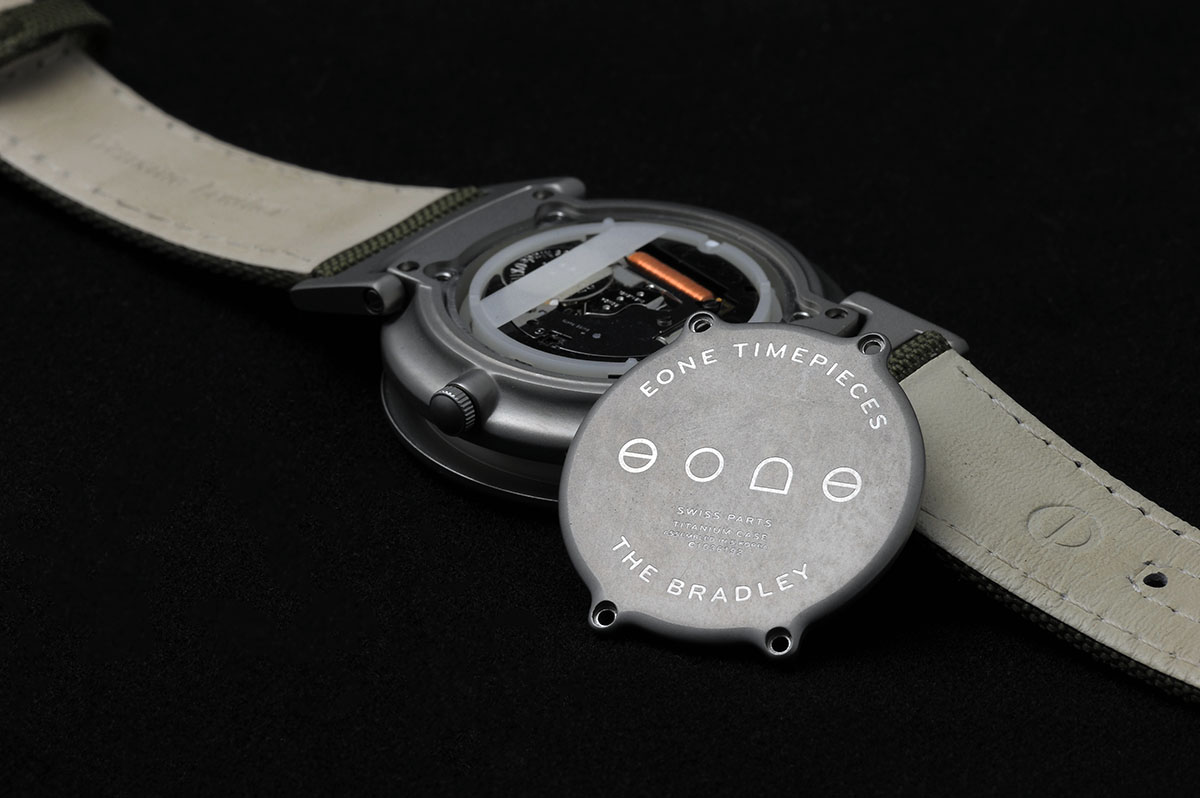 The movement is a Ronda quartz movement with Swiss parts says the website but no more info about it.
I was really tempted to pull out the movement but after thinking twice about it so will I pass because there are no guarantee I will get it back in place and working again.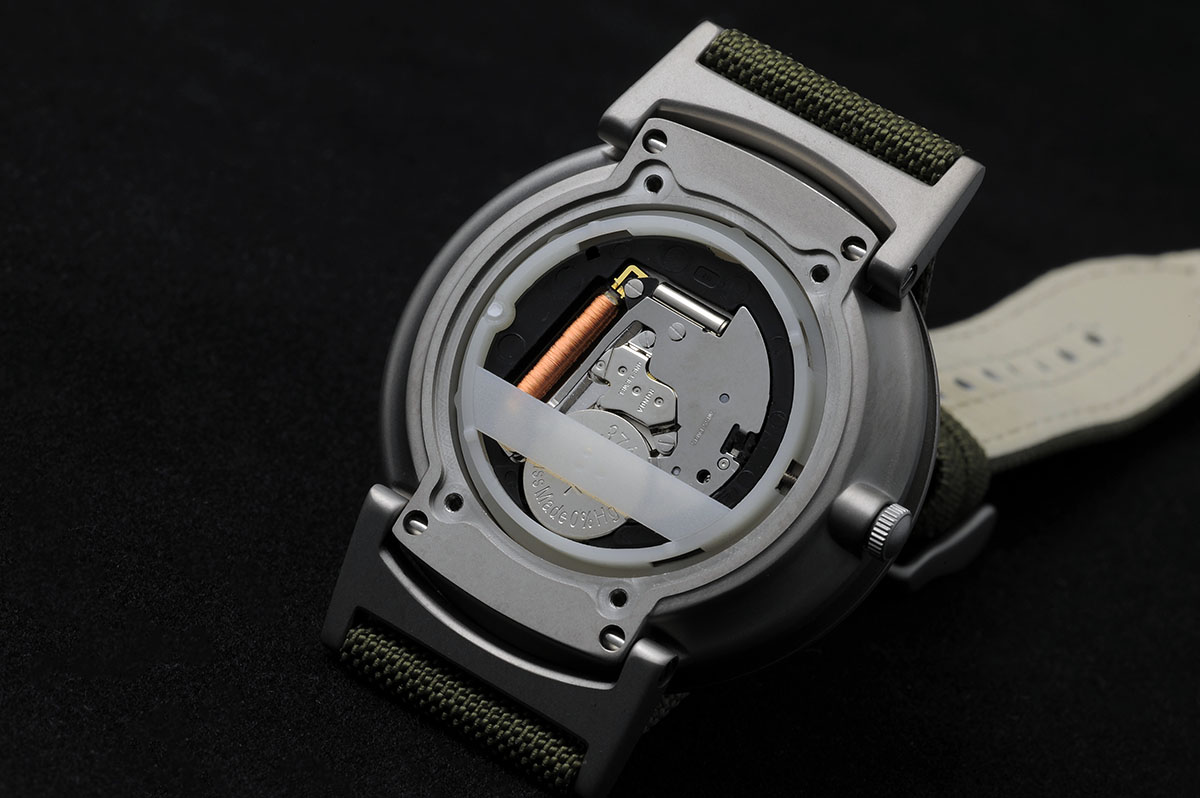 The outfit.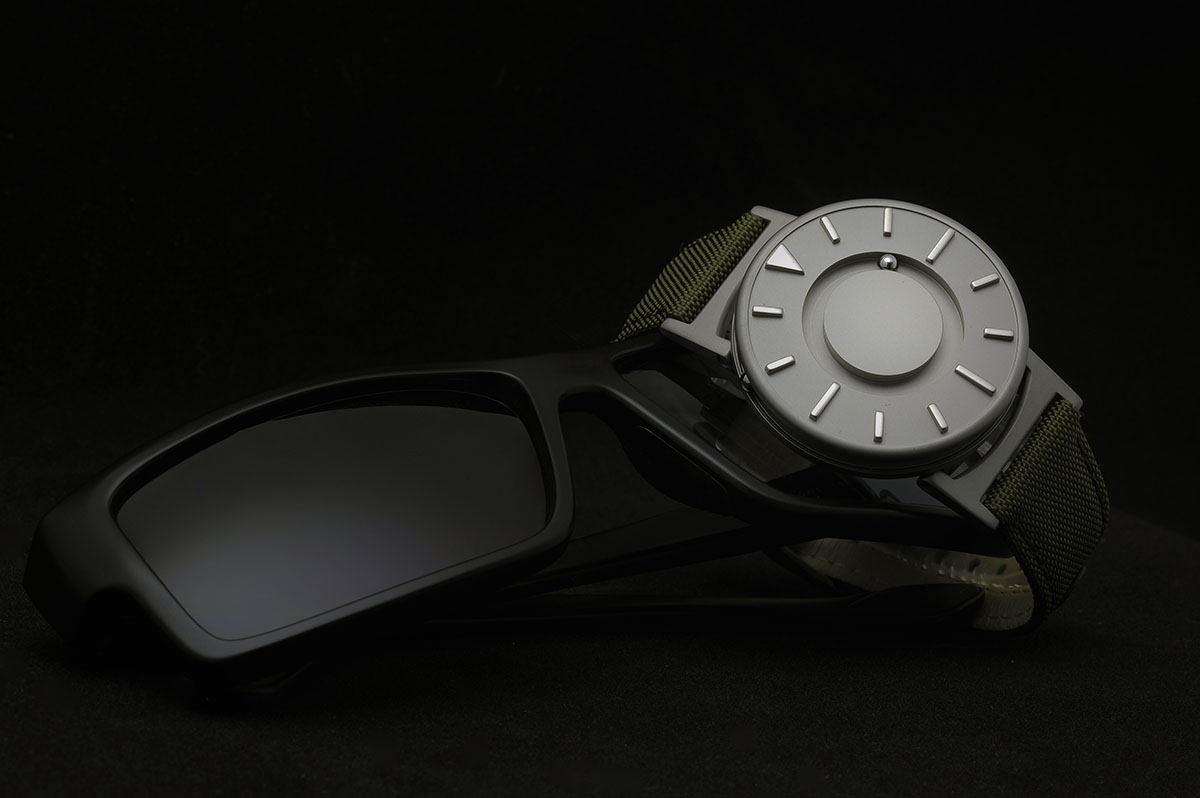 Here I feel like Trump, I will ruin everything if I press the red button.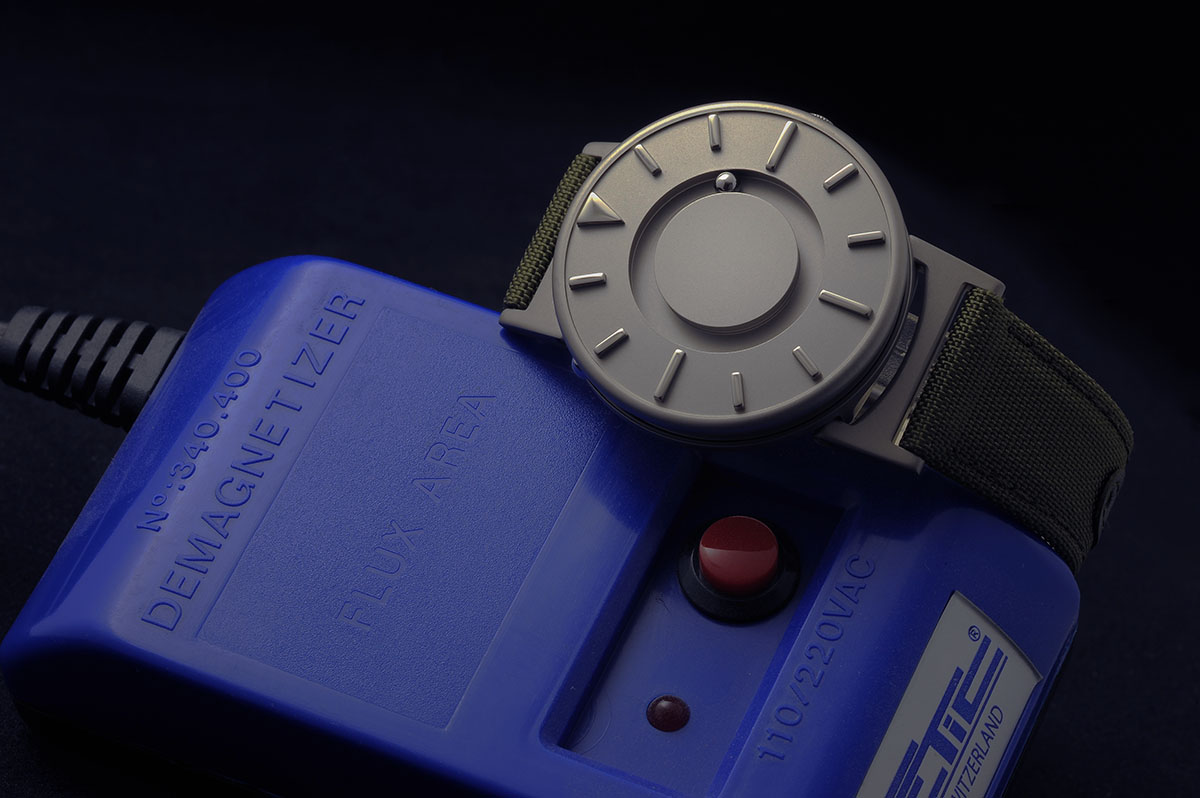 A interesting concept IMHO that not cost you a fortune.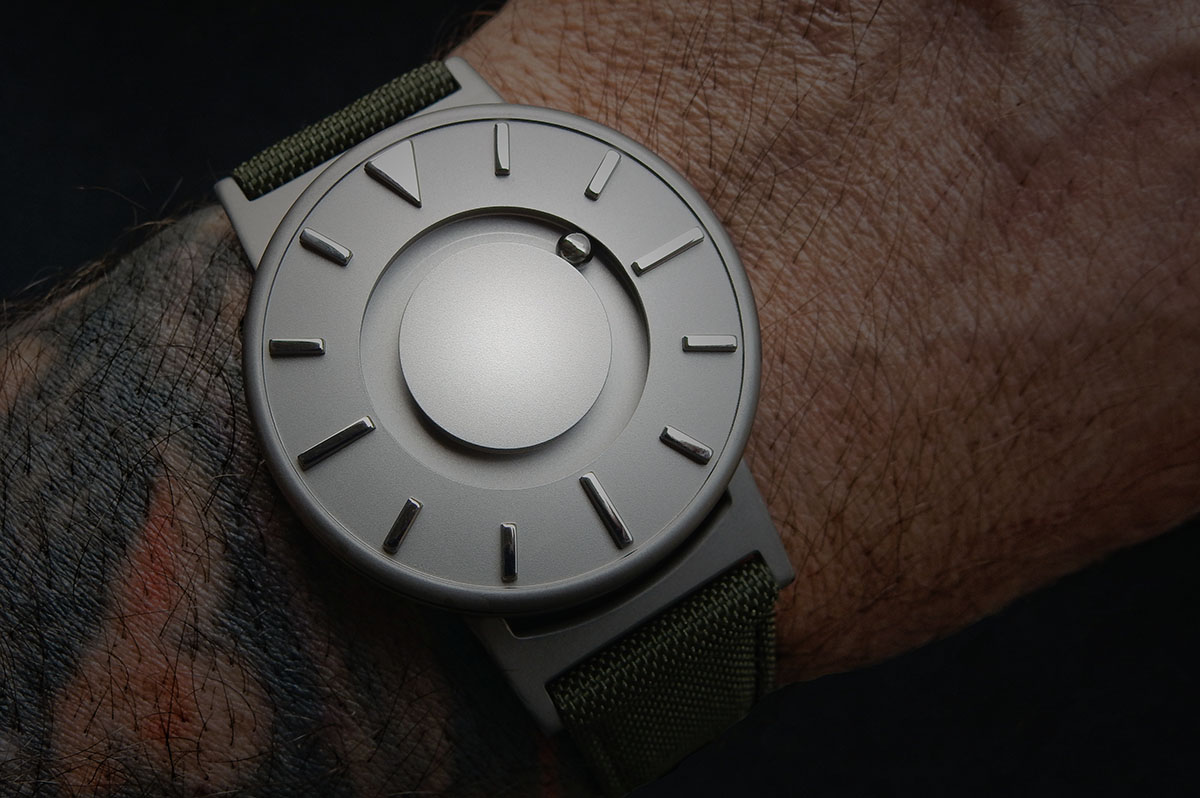 A video that shows how it works.