The Dornblüth & Sohn - Timetotalk Project
This project have been a kind of dream for many years, everything started back in 1999.
My friend Tony start a watch forum in Sweden in swedish in 1999 and for the last years we have been talking
about a special made forum watch. One of the members Anders (Rivalen) come up with the idea to made a
unique watch from Dornblüth & Sohn. He was very interesting of a Dornbluth & Sohn watch because he like the
style and have seen them on the Internet. The only problem was he have not seen them in flesh and was wondering
about the size, finish and quality. So what to do? I send him my 99.1 on strap for a test and see how he like it.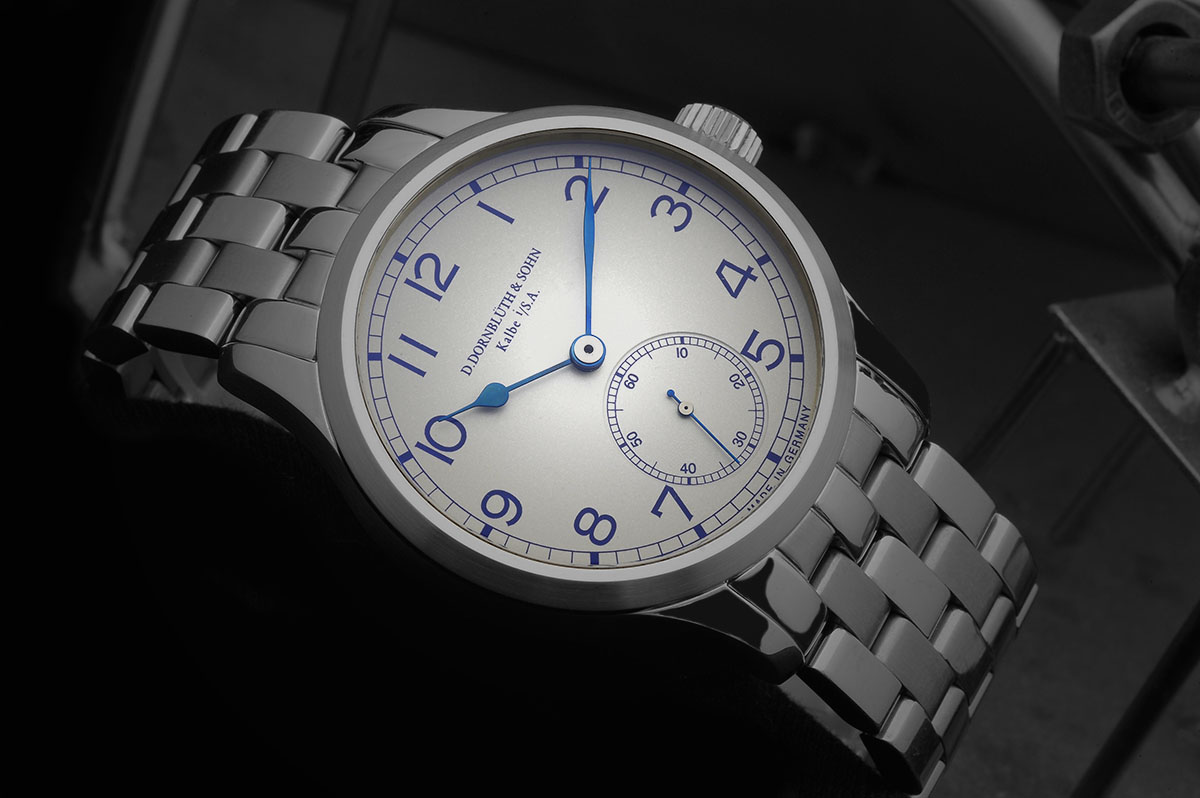 Now he was convinced and excited so it was time to made a post at the forum about our ideas to see how many that
will be a part of this project that we believed maybe can be difficult when it's a watch in this price range. We contact
The Dornblüth Team and told them about our ideas and the most important thing was if it was possible to get
a brown dial (that they refuse to made before) and with separate numbers printed on each dials. For some reason
they say yes even if we only could promise we talk about under 10 watches.
So now we start discuss this a little more serious and after some time it looks like we where all over the place
with a lot of different ideas, so it looks like this will not happen. A few months later I put some gasoline on the
fire again and we try to work out something that we all can accept. So I go to my local car painter and get some
color samples with the RAL color scheme that is the German standard of colors. So now we should try to find a
color that everyone like which turned out to be not easy.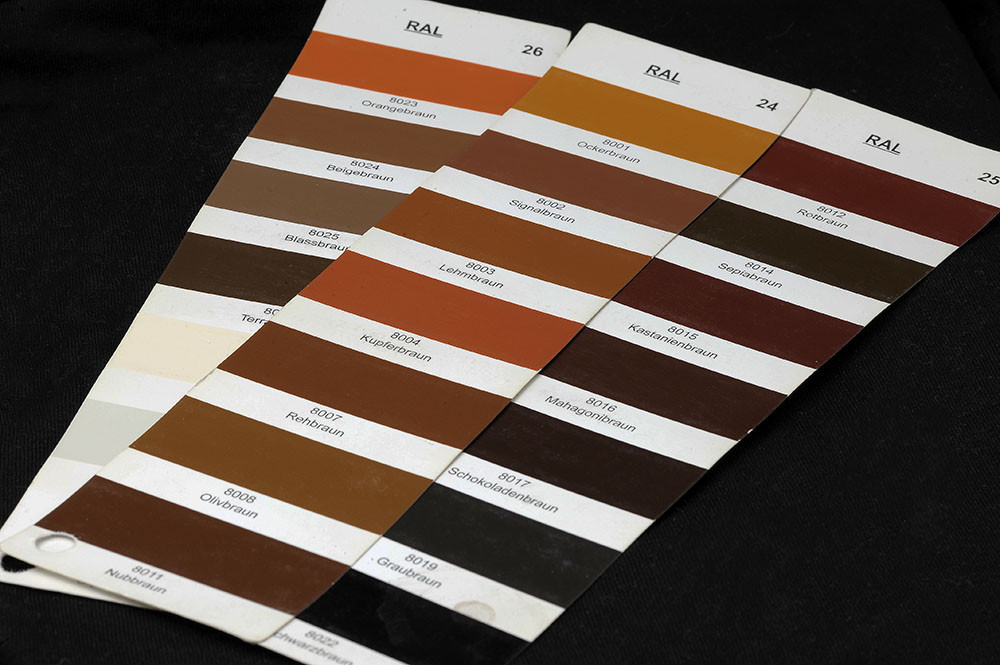 So after we have post this colors around we choose some different colors and I have to do some PhotoShop work
so we can see how it will looks. At the same time we decide 2 models of watches can be ordered 99.2 or 99.4.
So here is what we start with to choose from.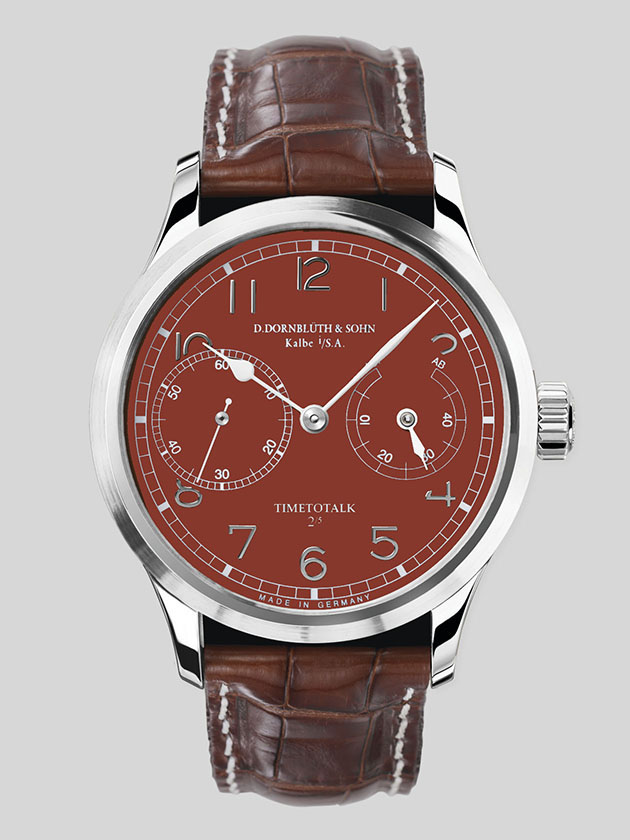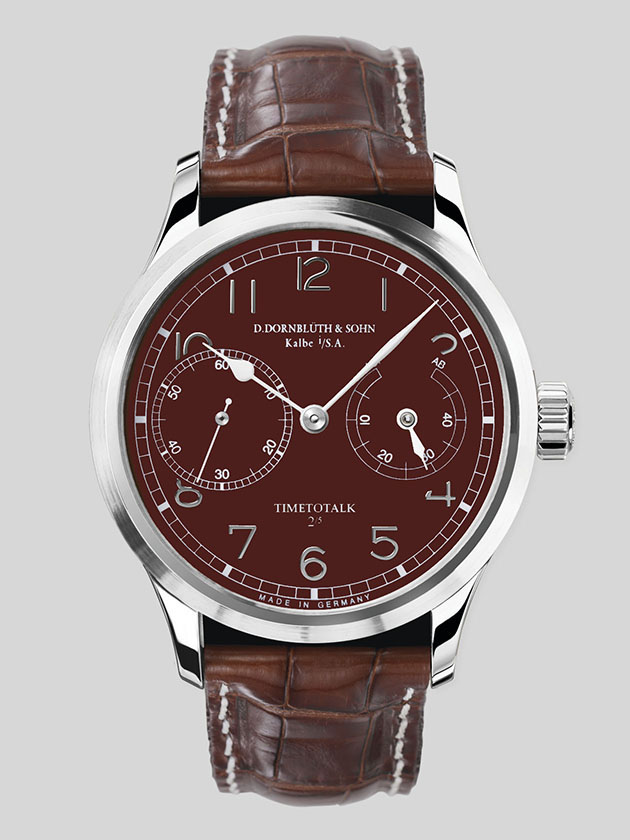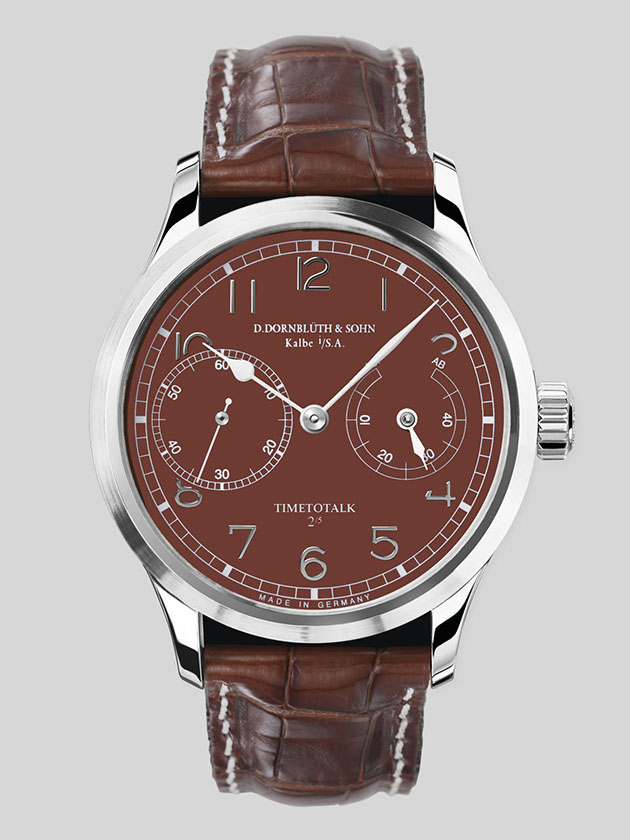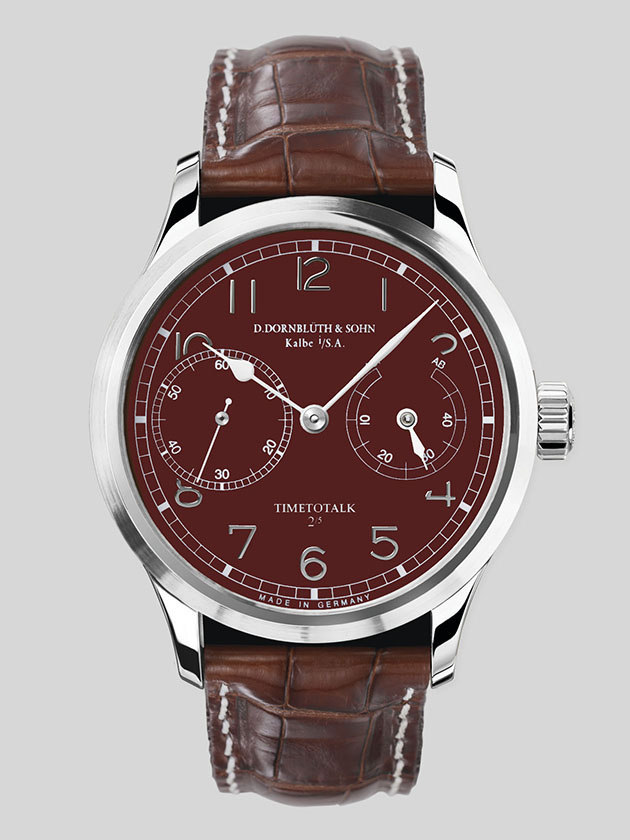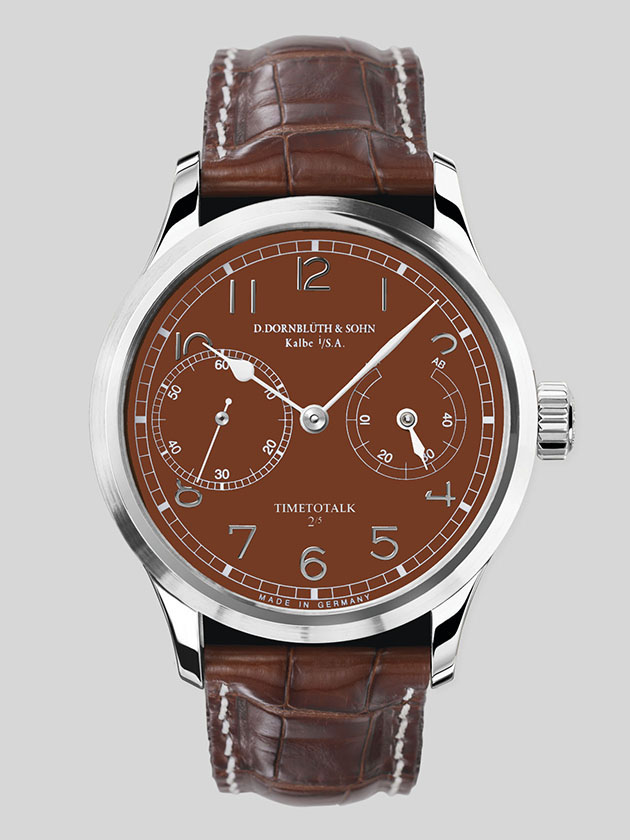 And finally we go for this one.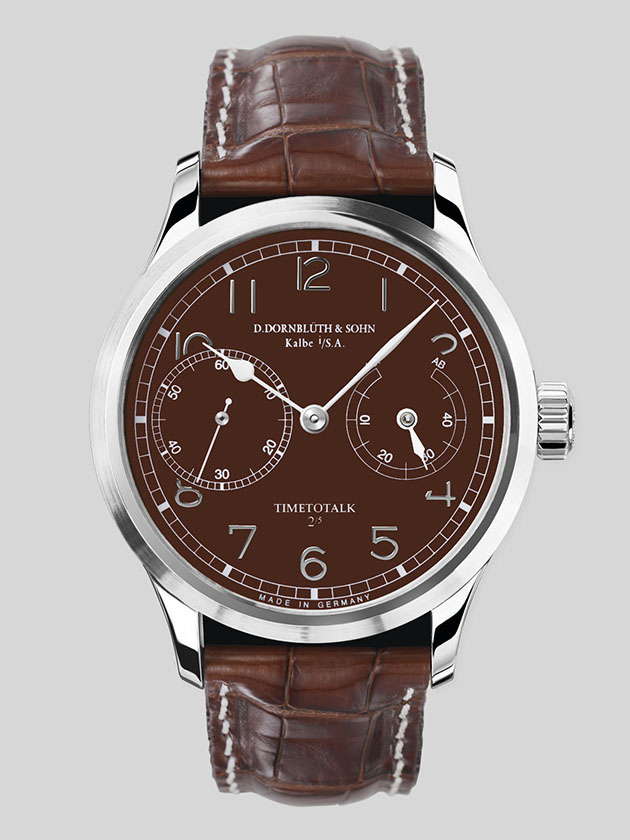 As an option Luminova can be added on the white hands and outside the 5 minute markers.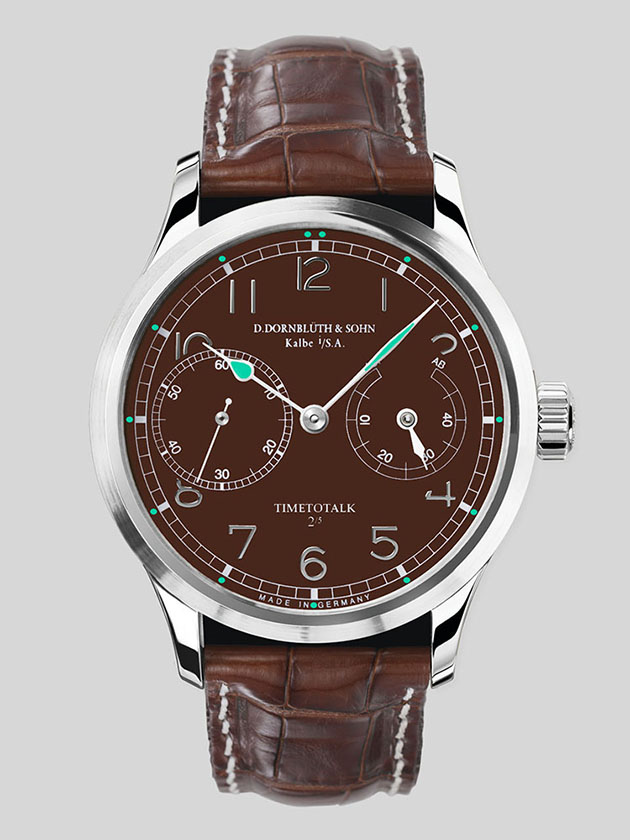 At this time one guy from Russia and one guy from USA jump into the project too when they
heard about it. So now we are 7 guys with the 5 Swede's that is ready to order a watch.
So the final design will looks like this and we decide all watches should have the Minute Arret complication too
and we add it to the dial also. Minute Arret means the movement will hack/stop at 60 seconds for synchronization.
Then we will have the text TIMETOTALK X/7 with unique numbering on each dial.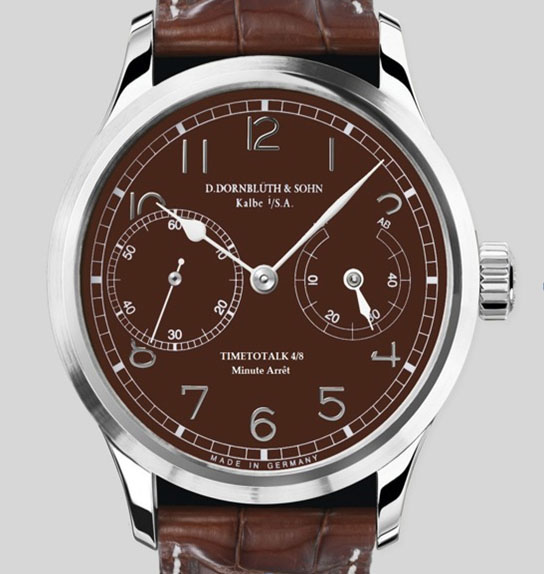 So in the middle of July in 2016 we all accept and made the deposition so the project can begin with delivery in June 2017.
Here is the first pics from Dornblüth that shows they have start the work with our watches.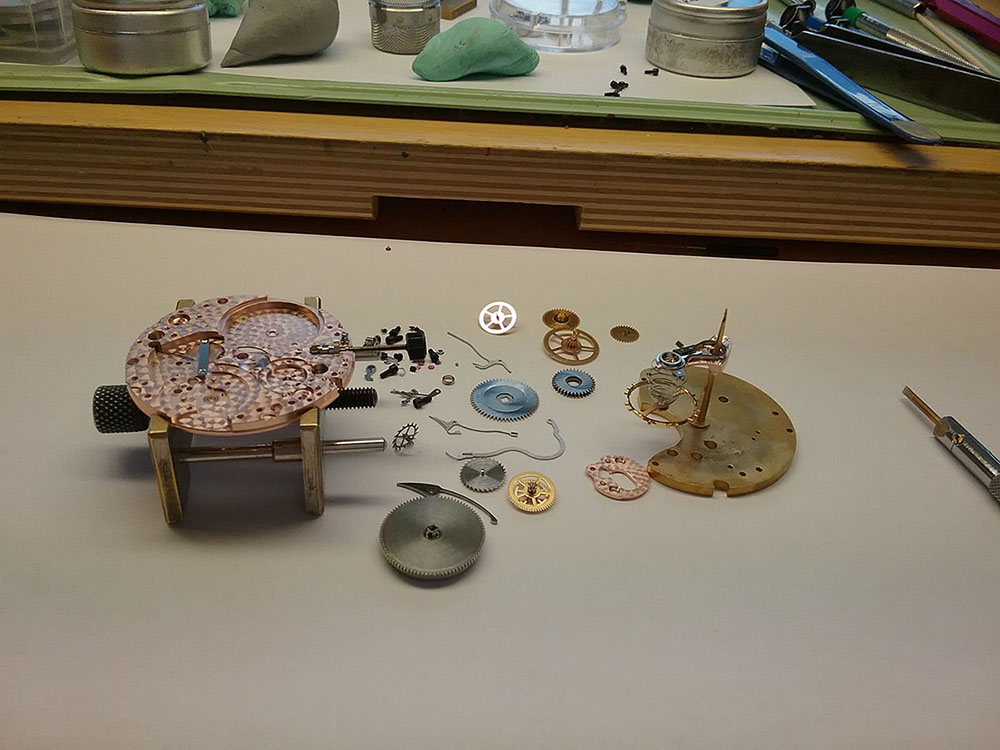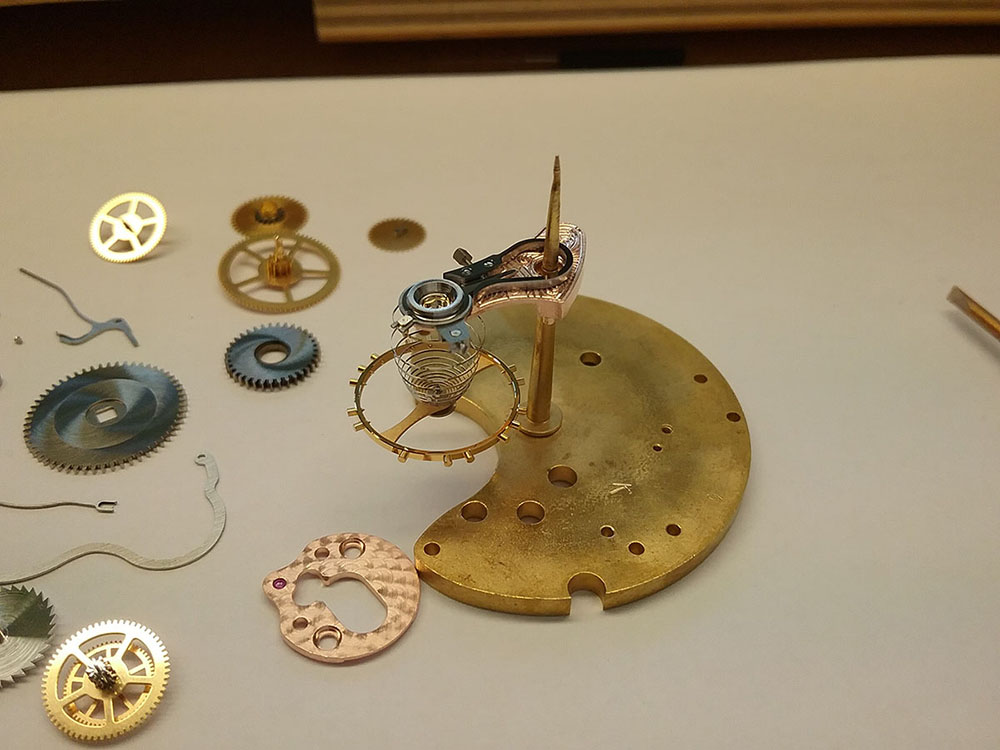 At the arrow you can see the minute arret parts and the gear that stops the movement at 12 o'clock position.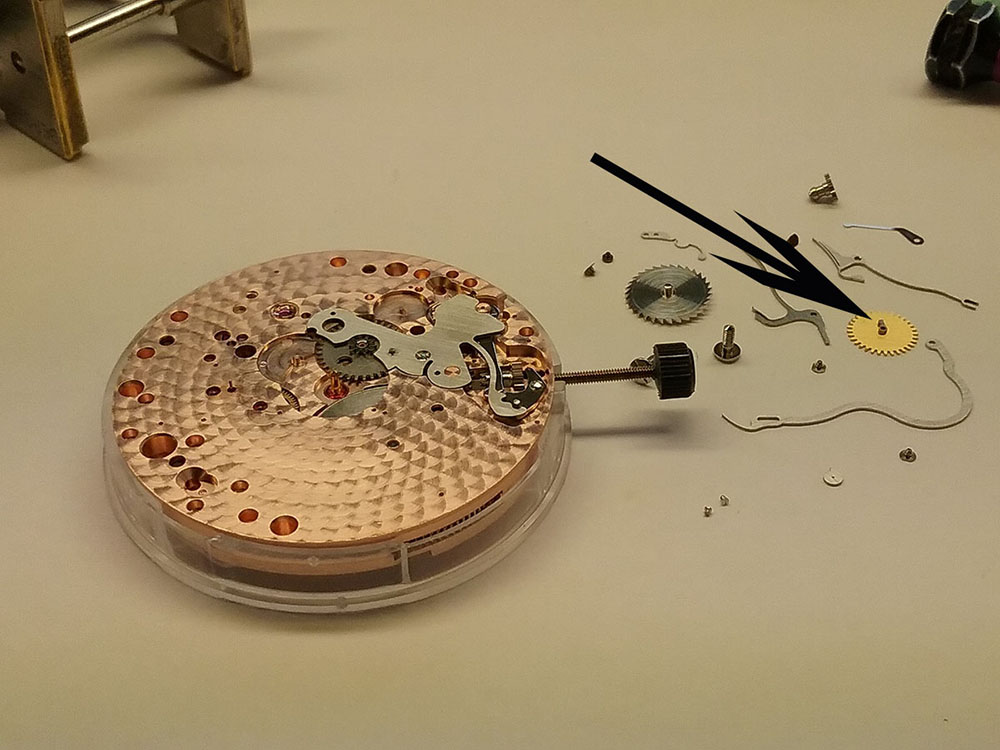 We get closer to deliver and now it's March 2017 and we meet Dirk in Baselworld where we will see the first dial
samples of the dial. This is not dials that will be used, only test samples so we can approve the color.
This is the first dial they made inhouse with ceramic powder paint so it was not easy for them to get it right.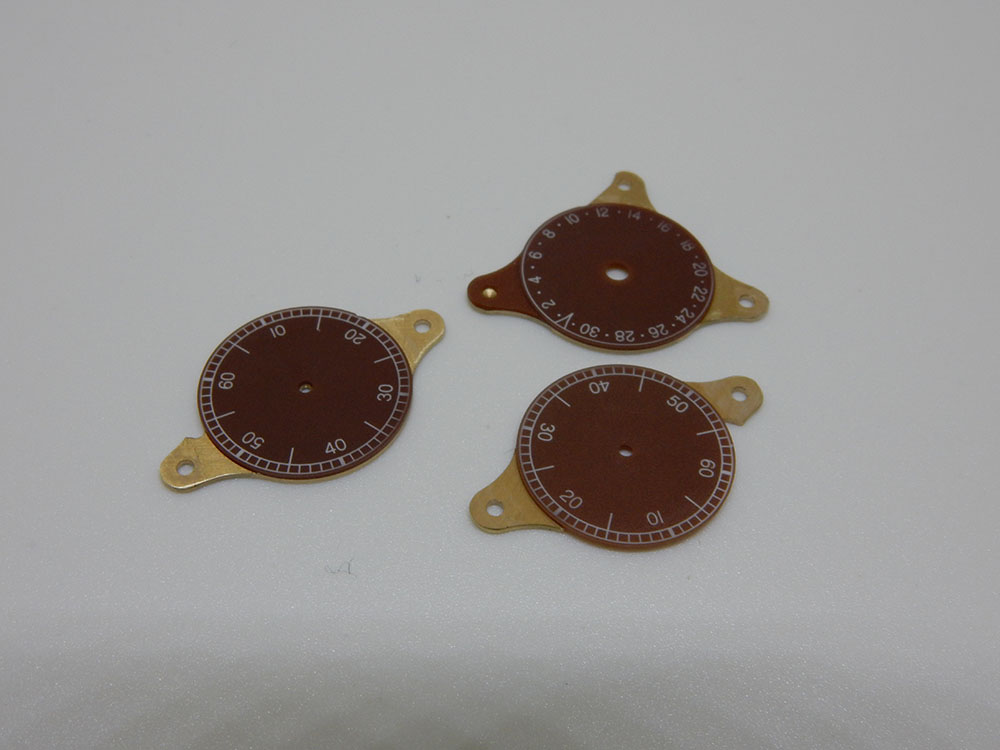 We are really happy with this color and it looks like we was expecting.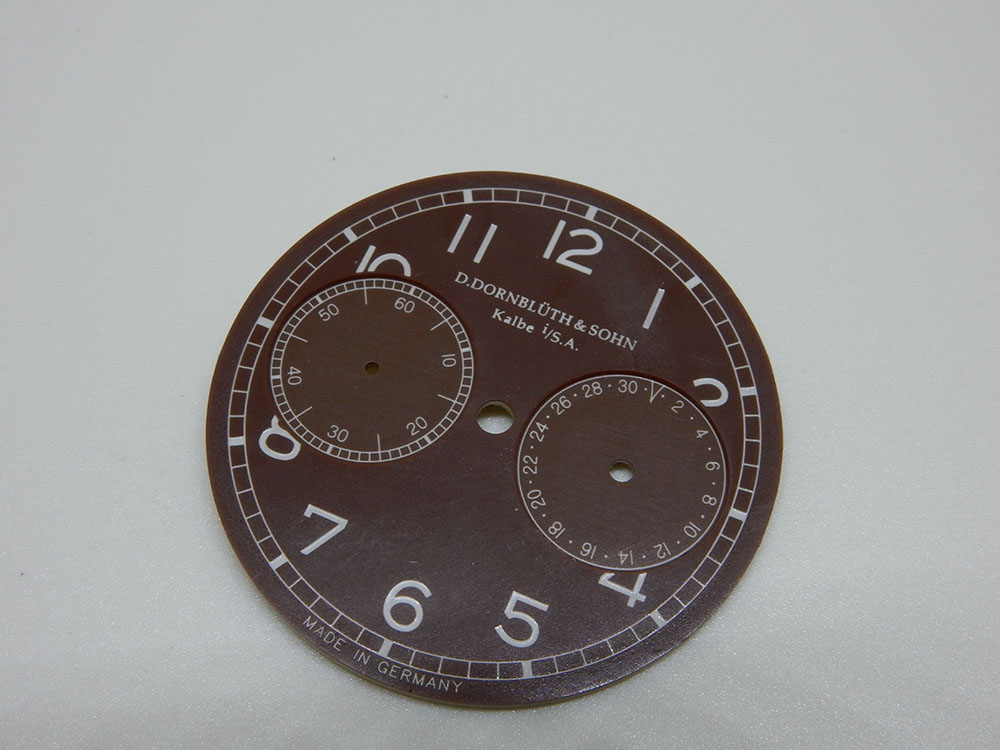 He have made a inverted panda as a option if some one like that, but no one order one of those.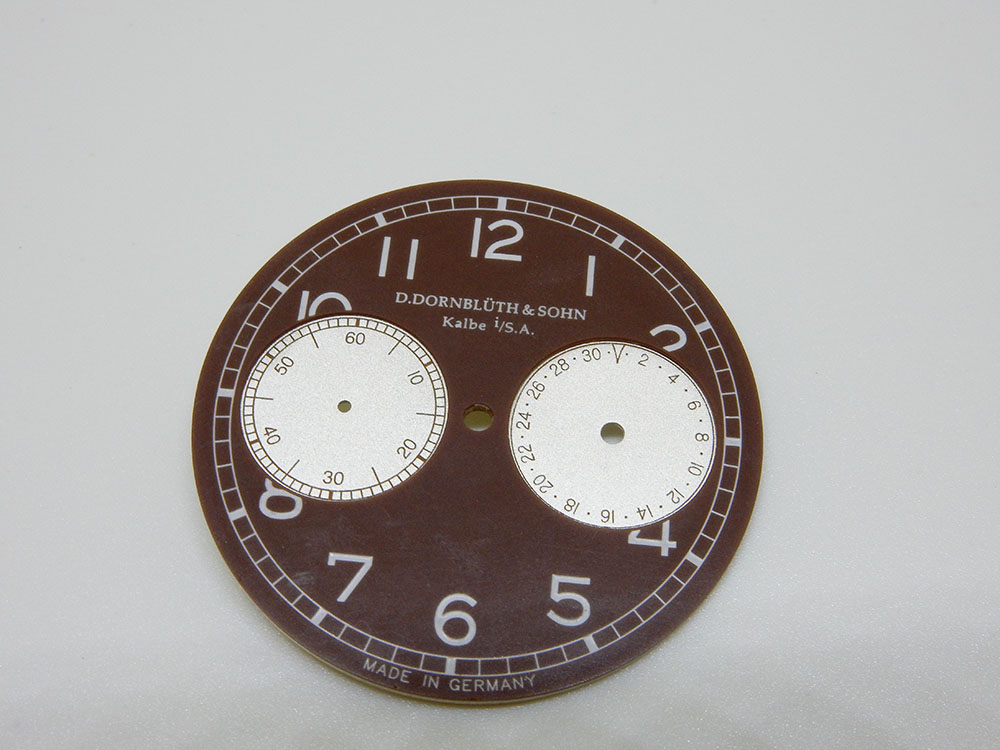 We all order the option with a Breguet Spring and of course we will have it engraved at the 3/4 plate outside the balance wheel.
So we got some suggestions where we could put the serial number.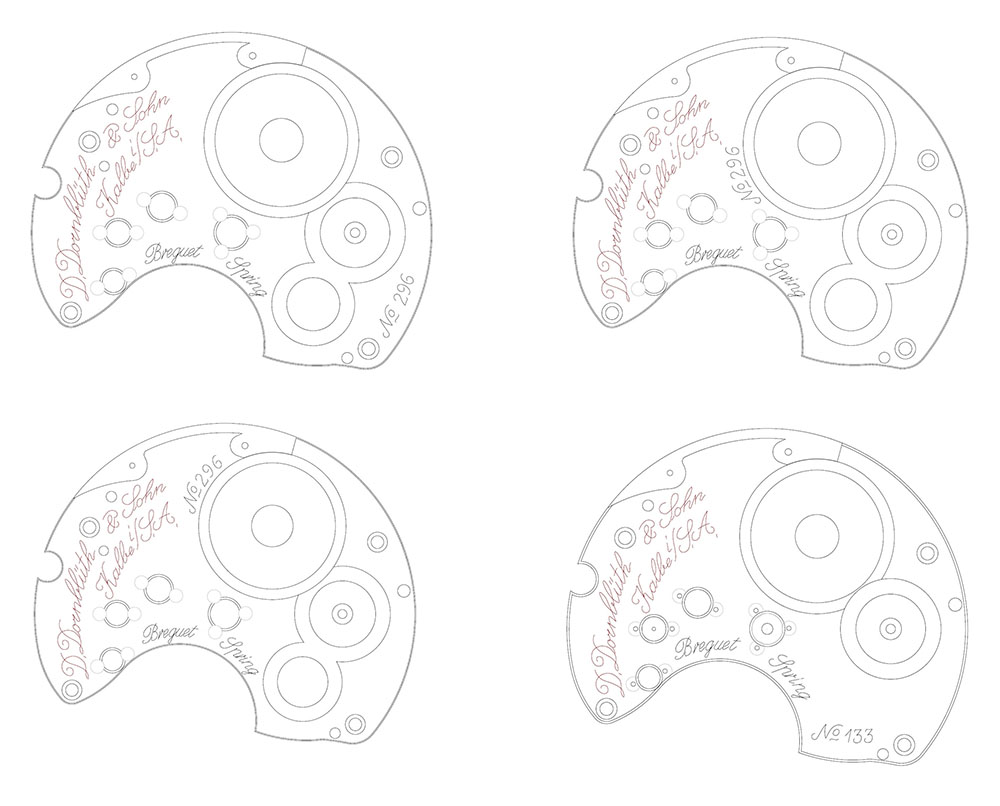 So now we are ready to get the final parts at the movement when all the engravings is finished.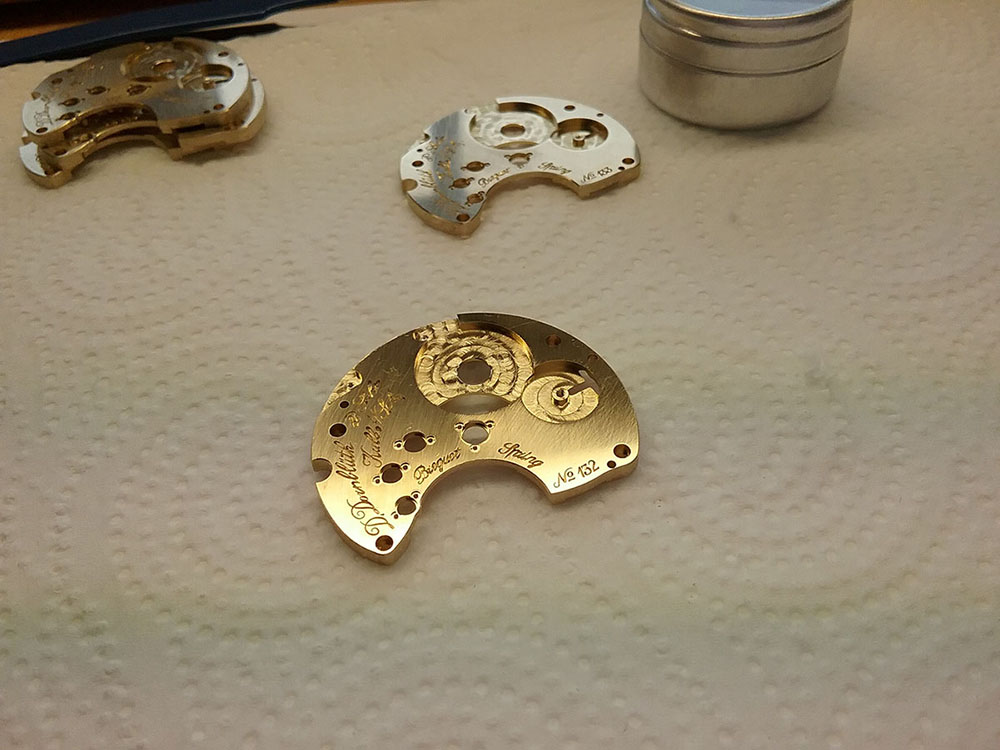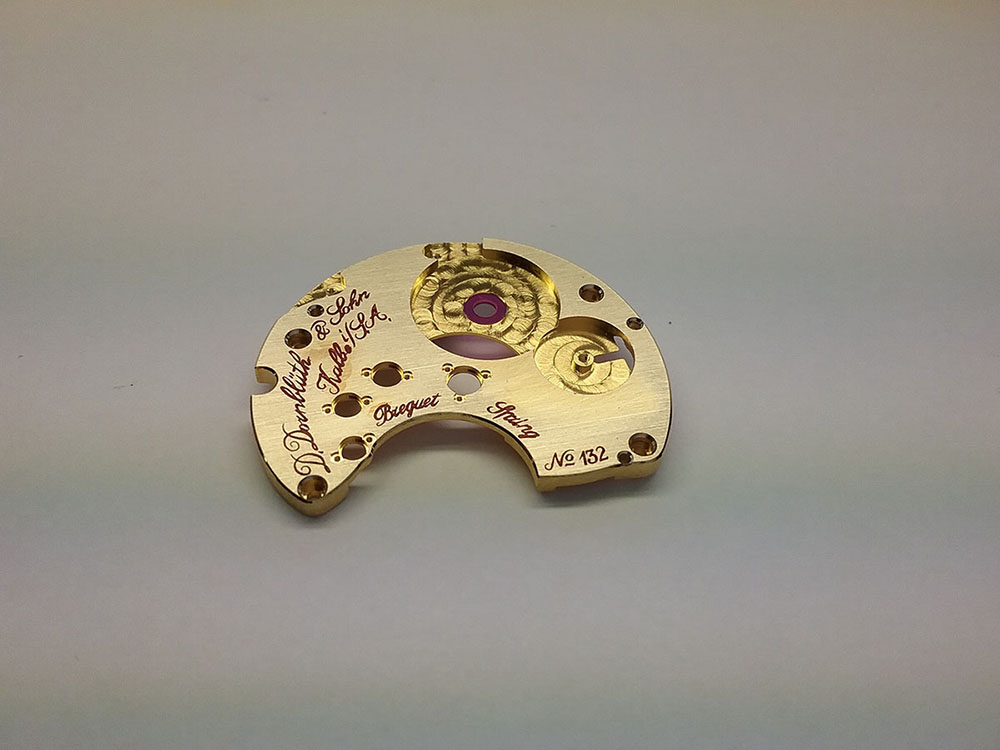 We could choose Geneva stripes or blasted finish at the movement.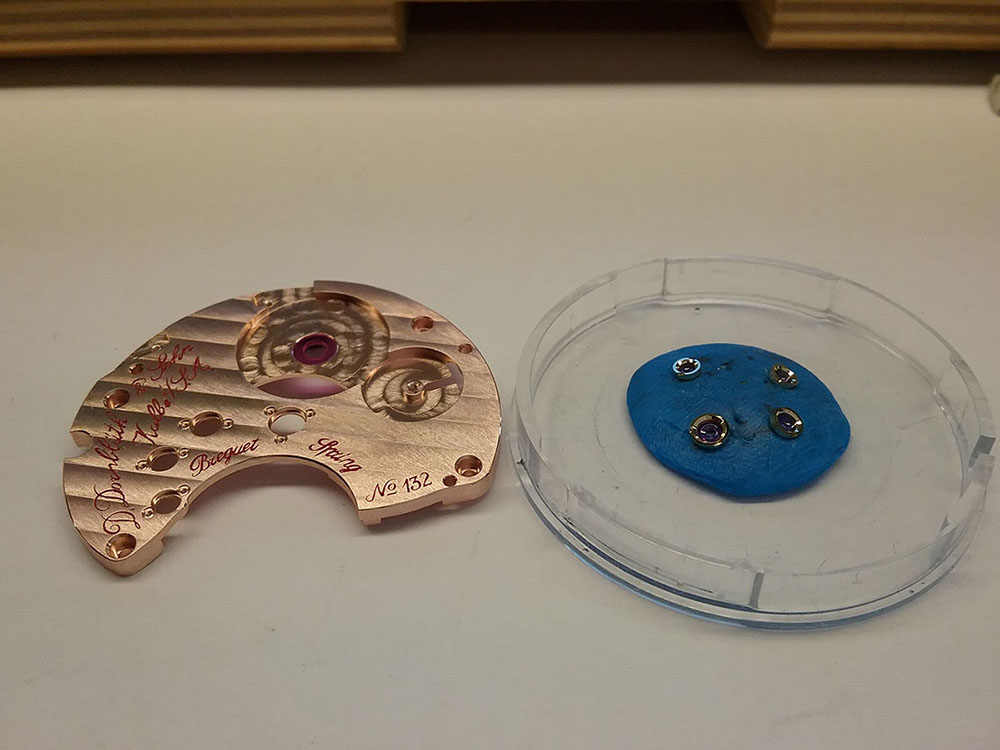 The screwed chatons is now in place and give the plate a nice harmony.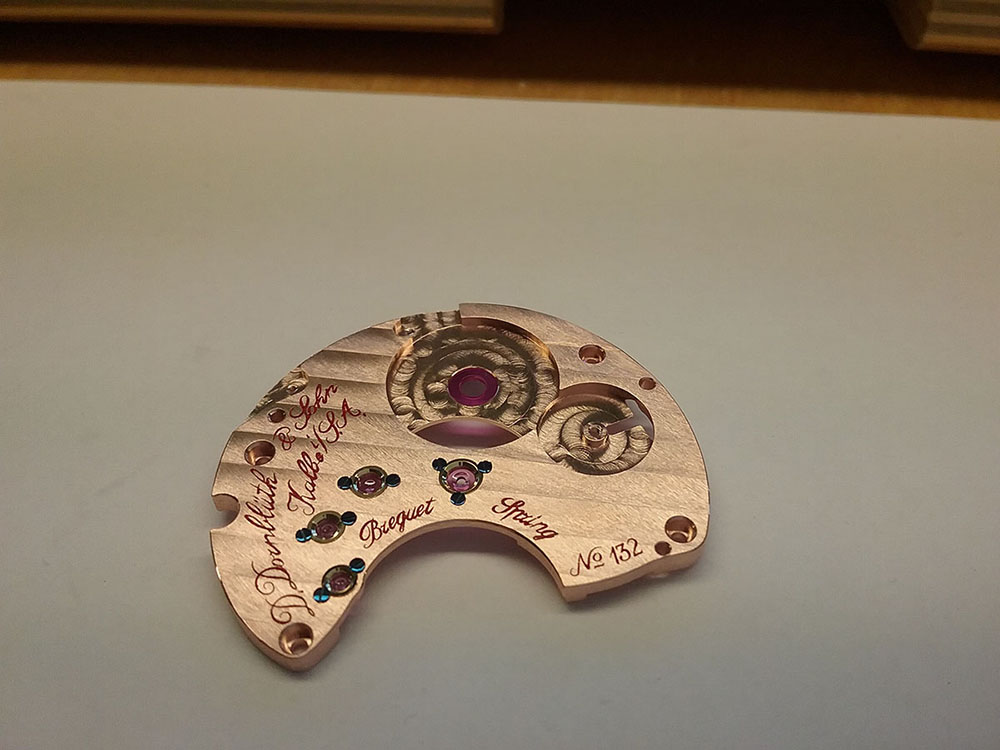 So now it's only for The Dornblüth Team to put the things together.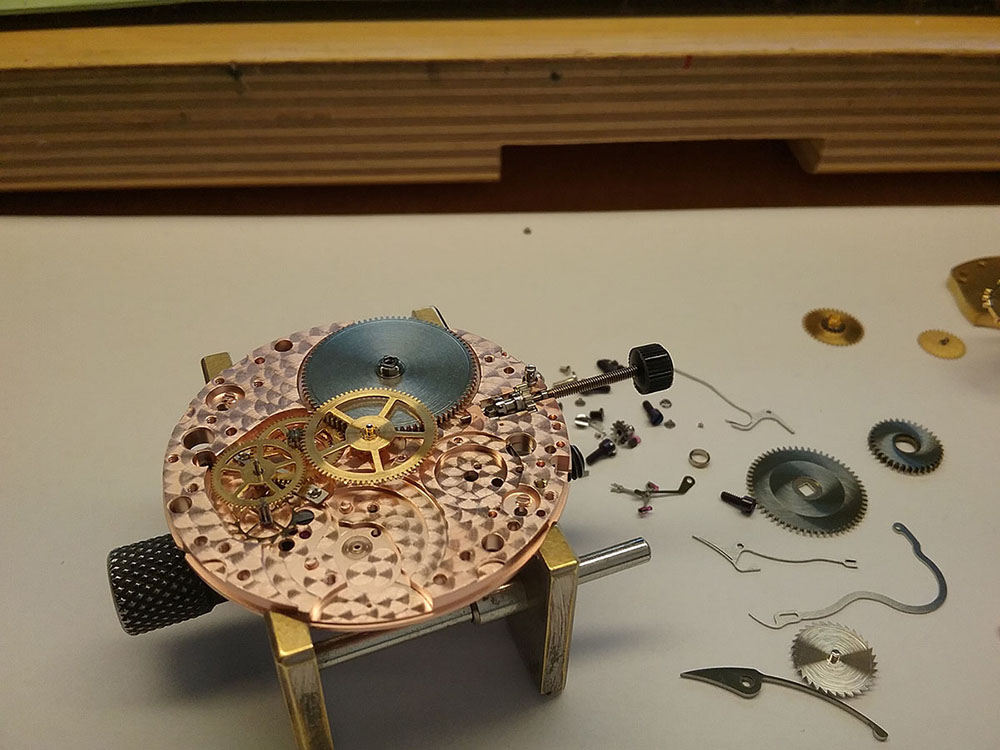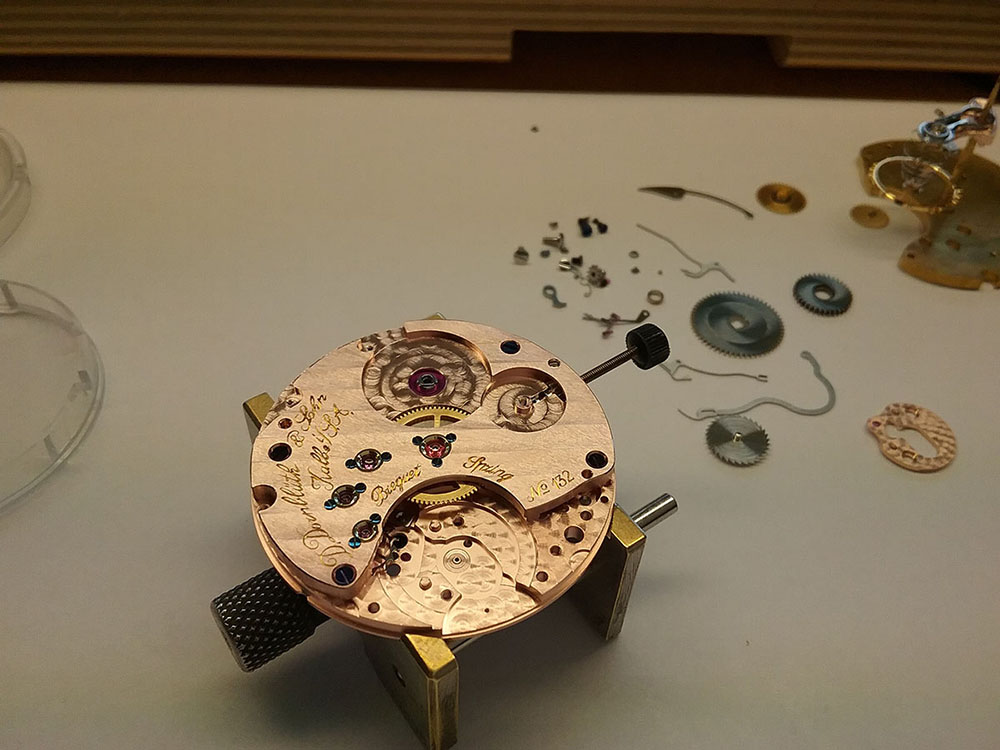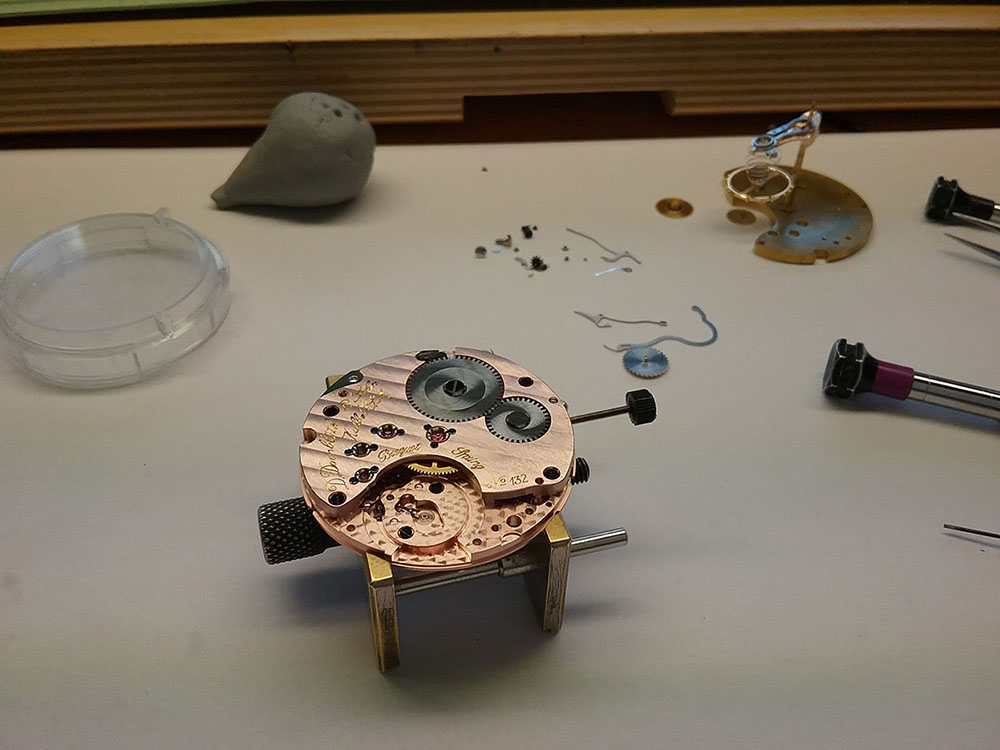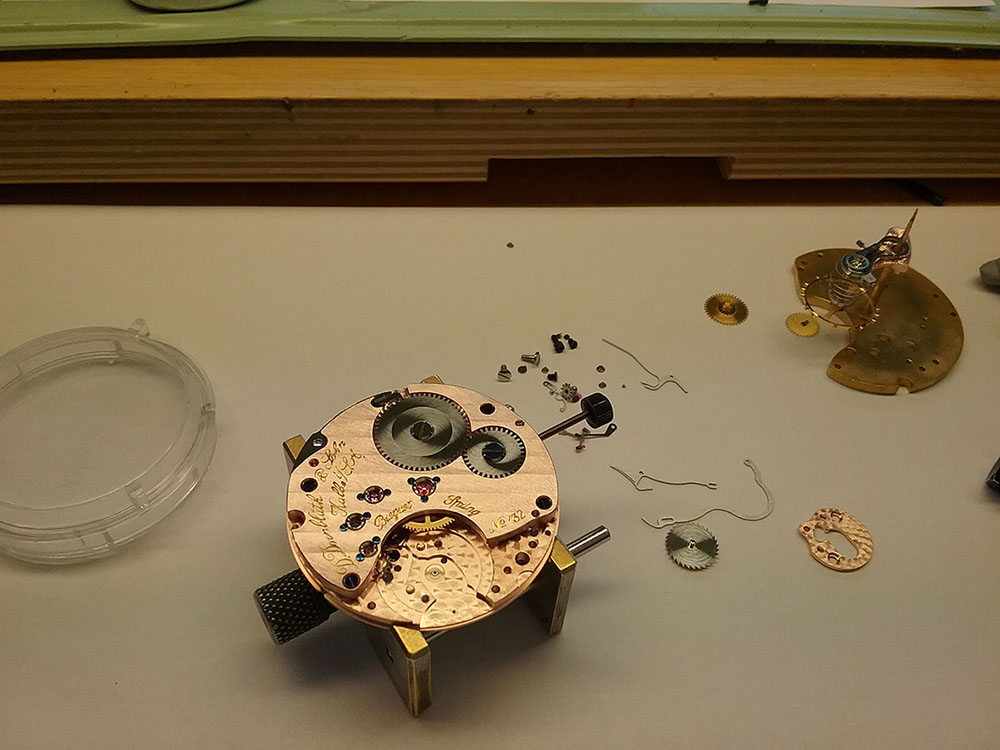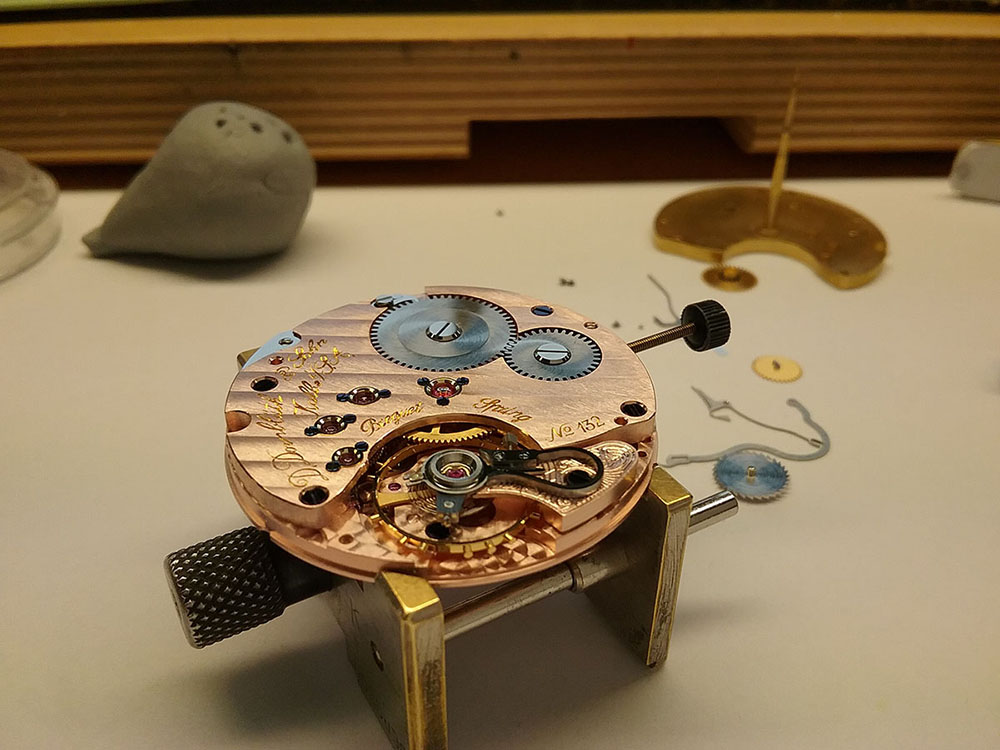 Now we talking.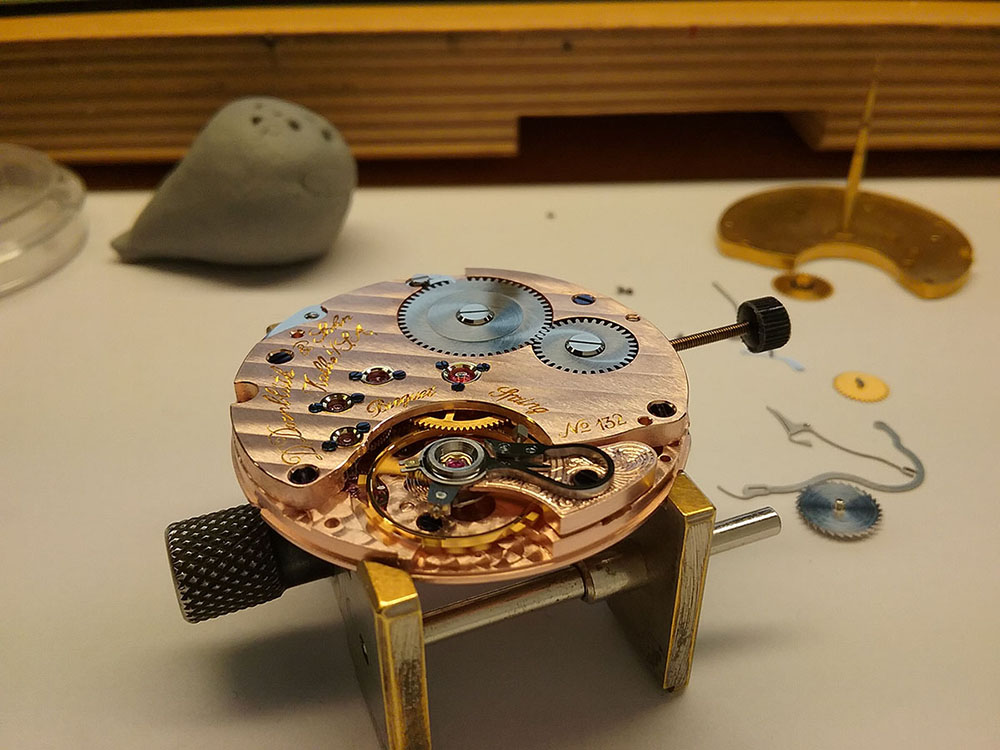 Then we go for the other side.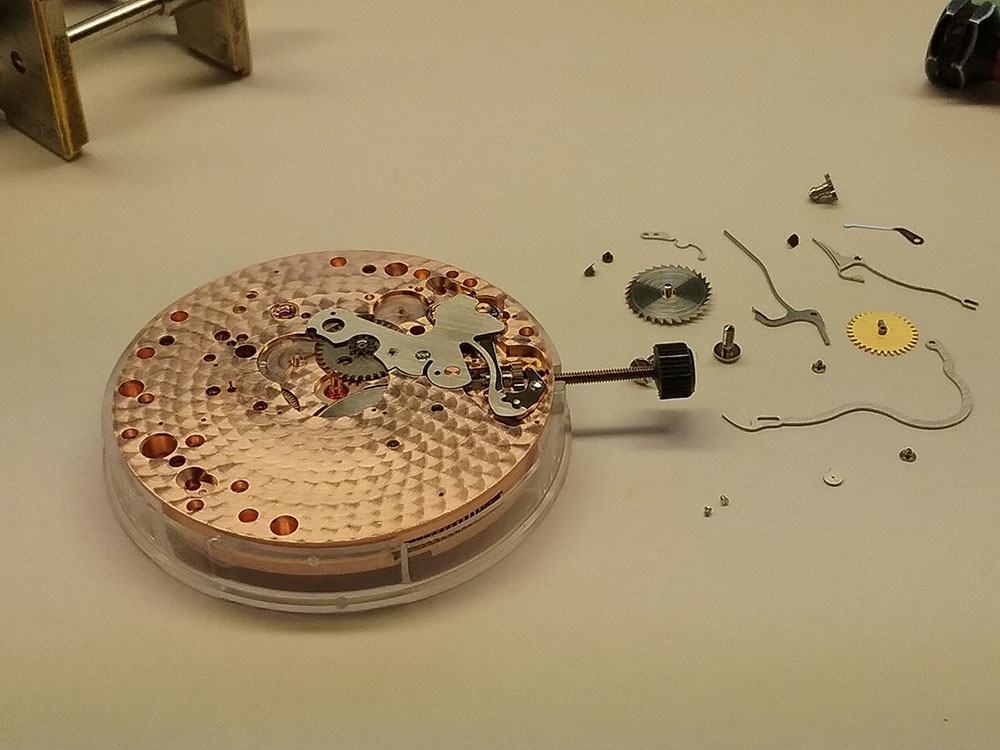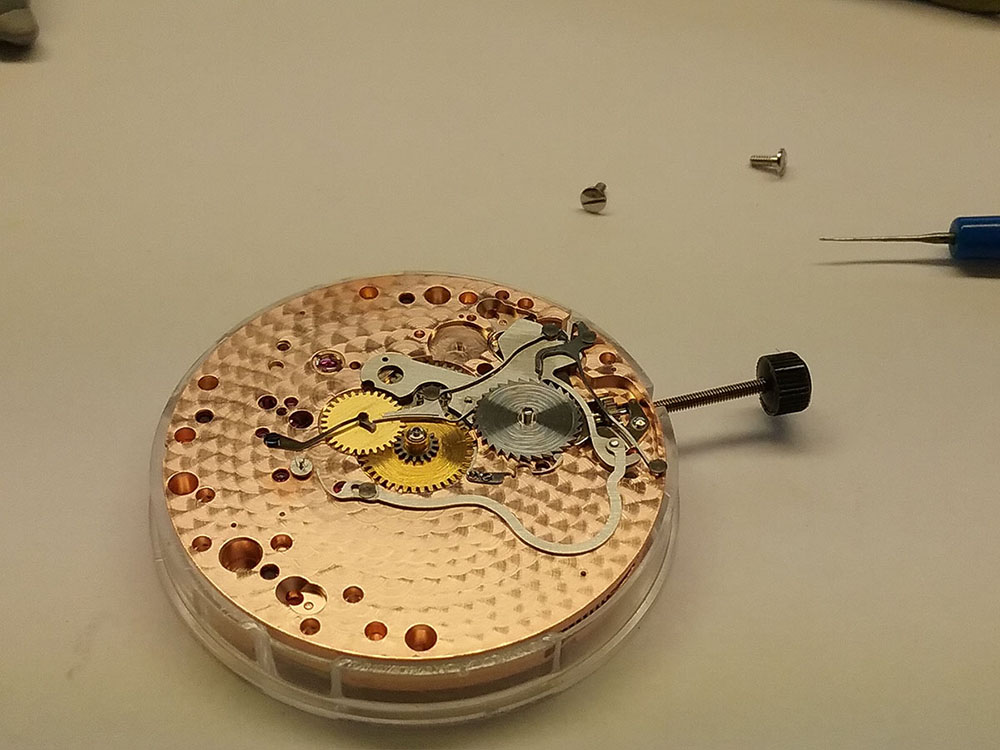 And now finally the dials is ready after some problems with the color, now I realize why they not have done browns
dials before. I don't really know why but it's not easy to make the brown color looks good.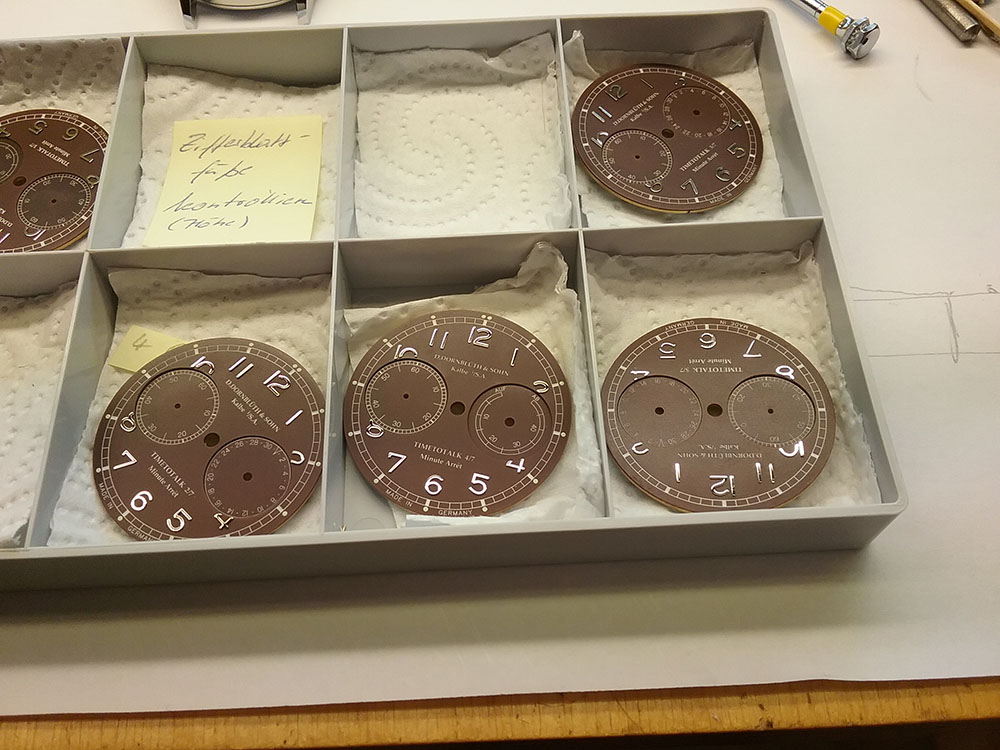 So the project was a little delayed and now it looks good.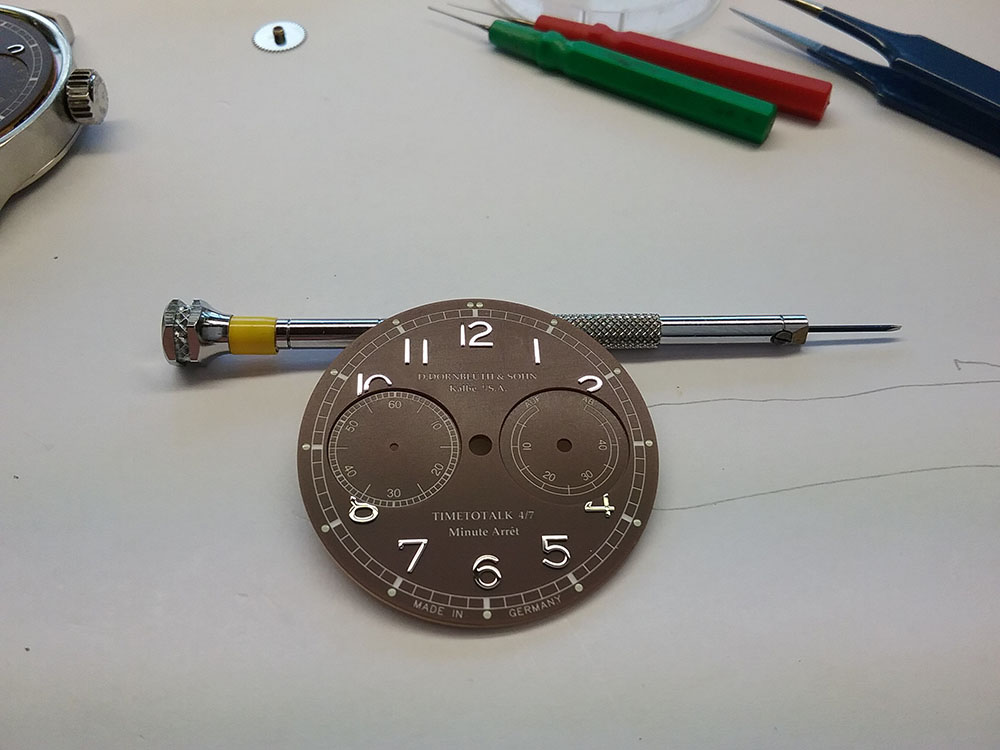 A great looking color IMHO.
One guy go for Luminova numbers, the rest go for polished silver appliques numbers.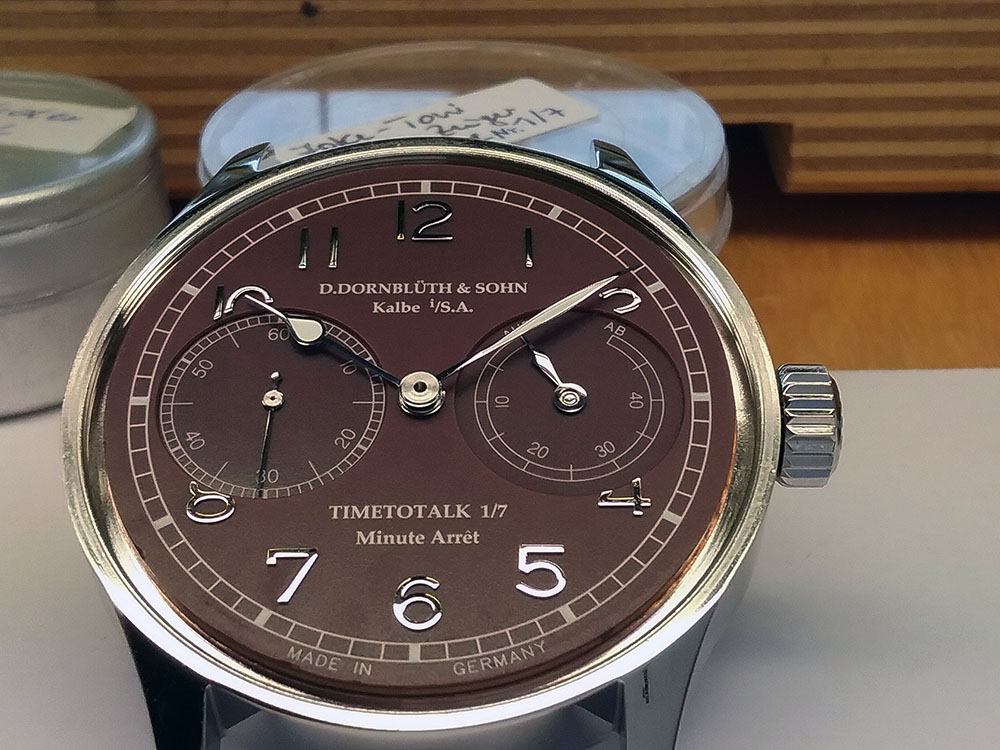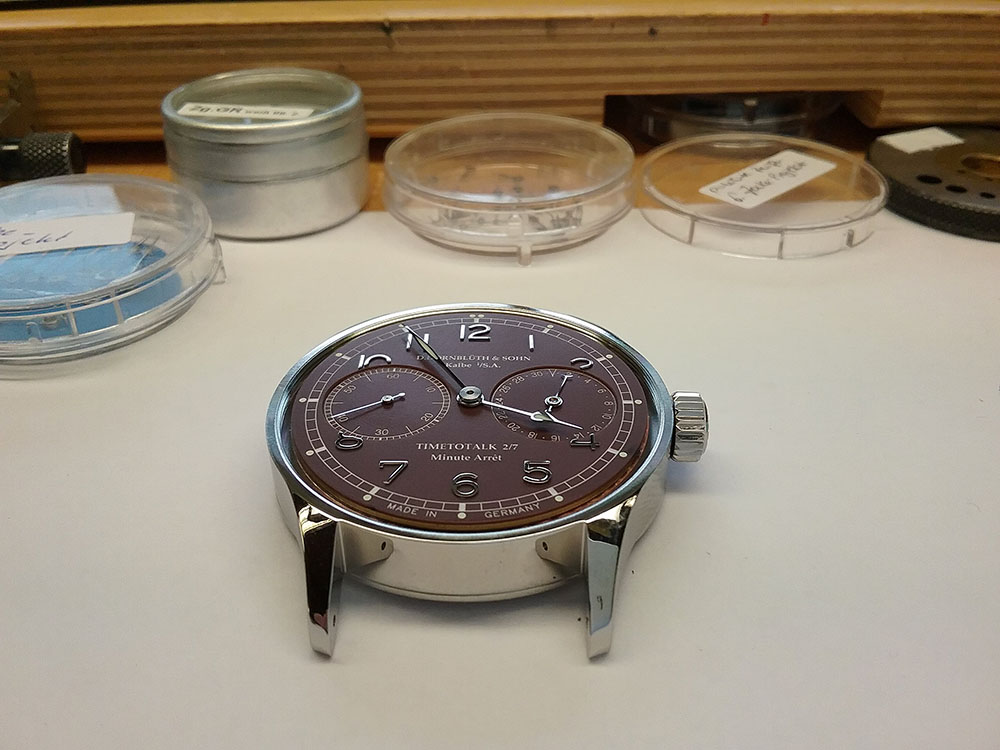 Photo credit for all the pics from the manufacturer goes to The Dornblüth Team.
So now we will start the roadtrip to Kalbe and pick up the watches. 3 swede's go together from Stockholm to Berlin.
Then we hook up with the russian guy at the terminal in Berlin and one more swede and the US guy comes later.
Unfortunately one of the swede's have no chance to participate, it have been perfect if all have been here for the pick up.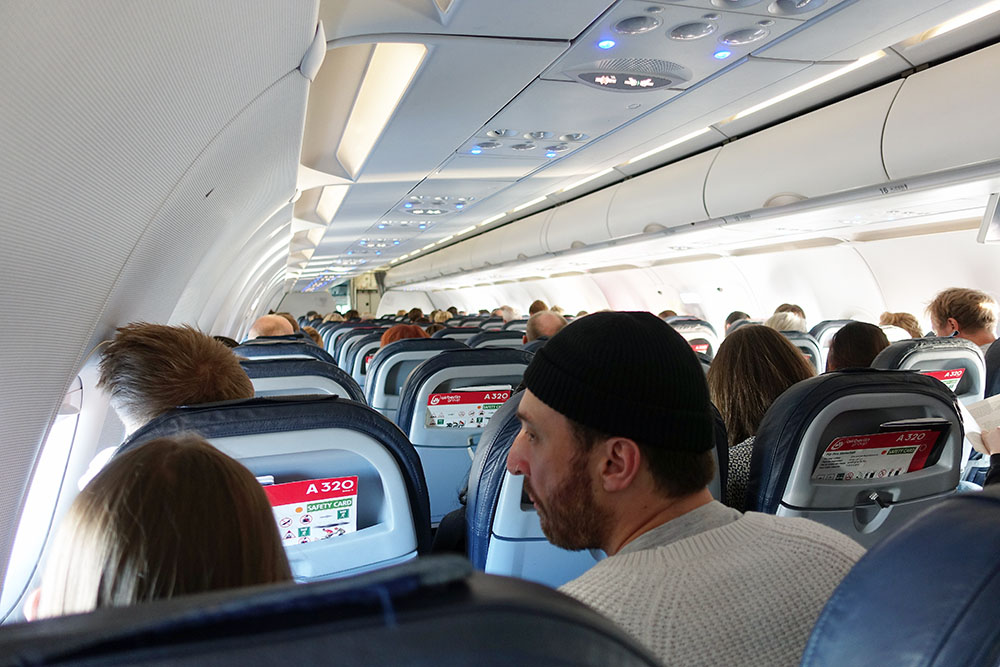 Now we are very, very close.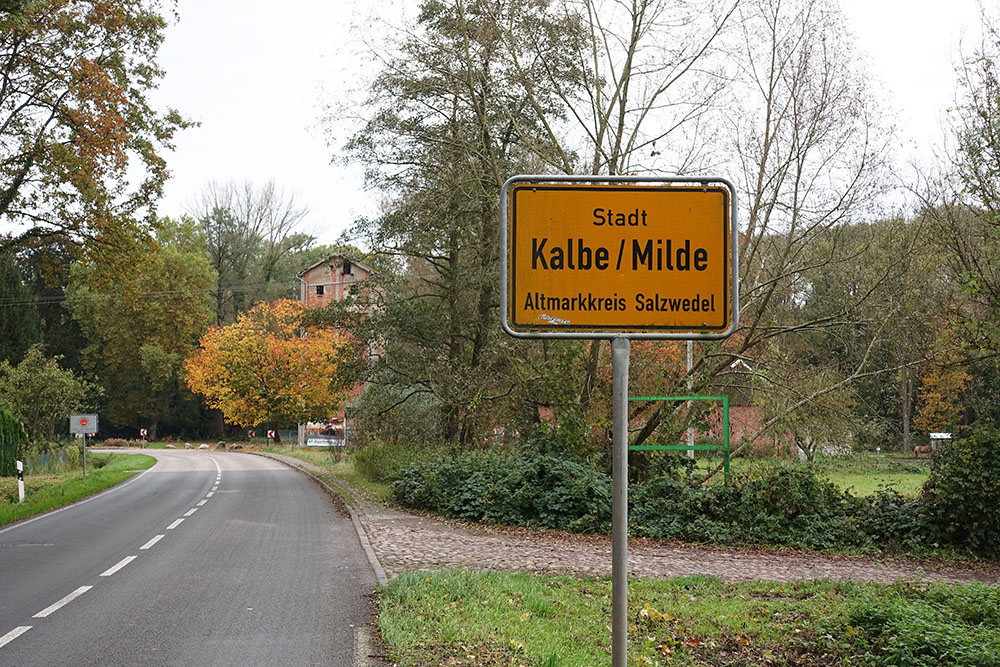 We got a little ghost feeling when it getting dark so we leave Kalbe for a moment for a dinner in Gardelegen.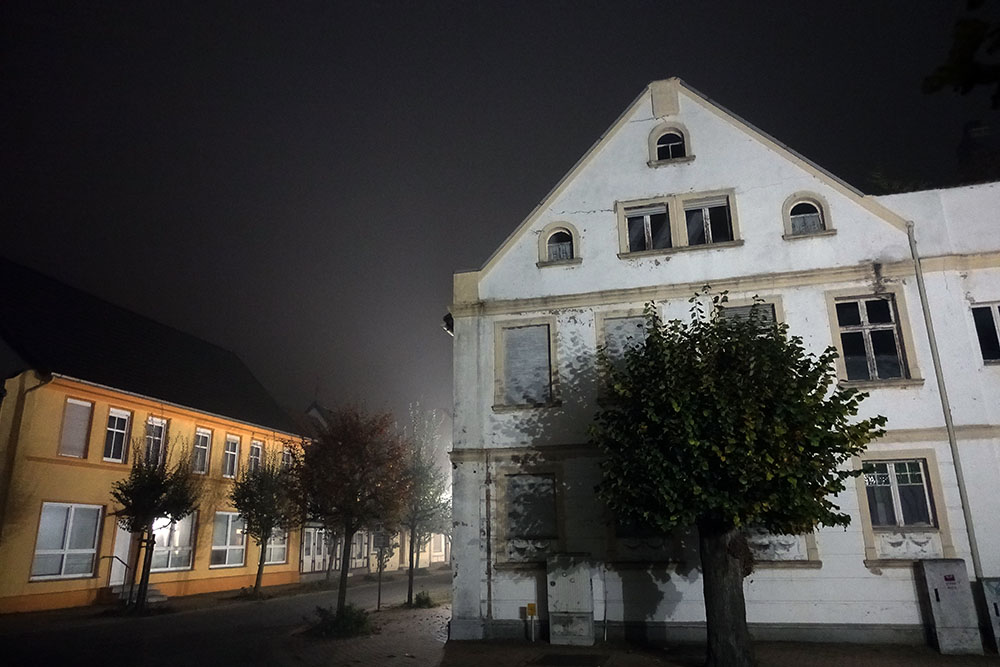 Next day is the the day, so we start the walk to the manufacturer.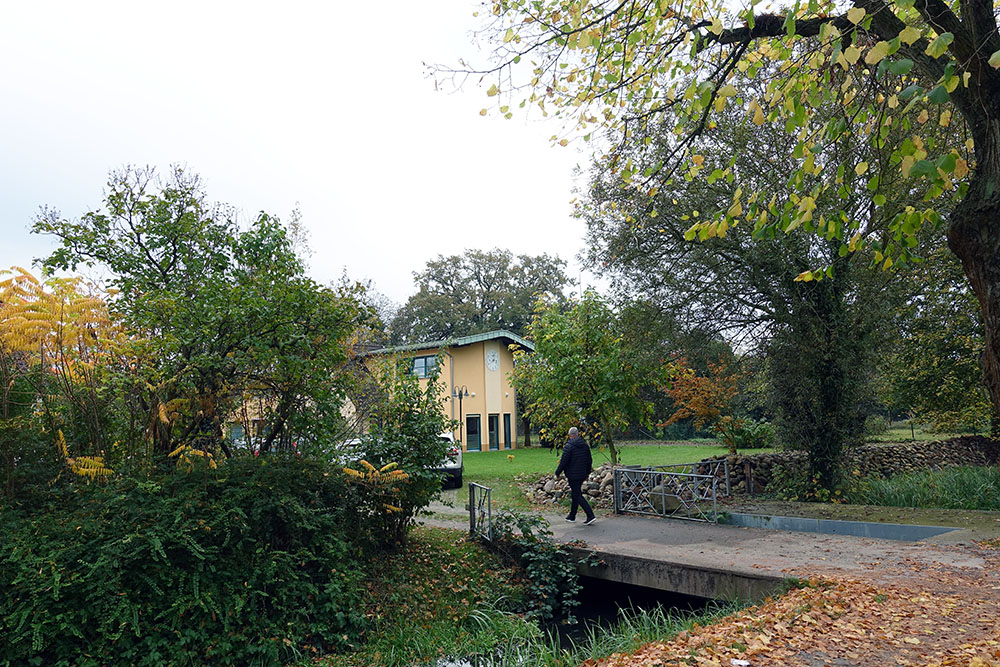 Of course there is a Dornblüth & Sohn watch at the house.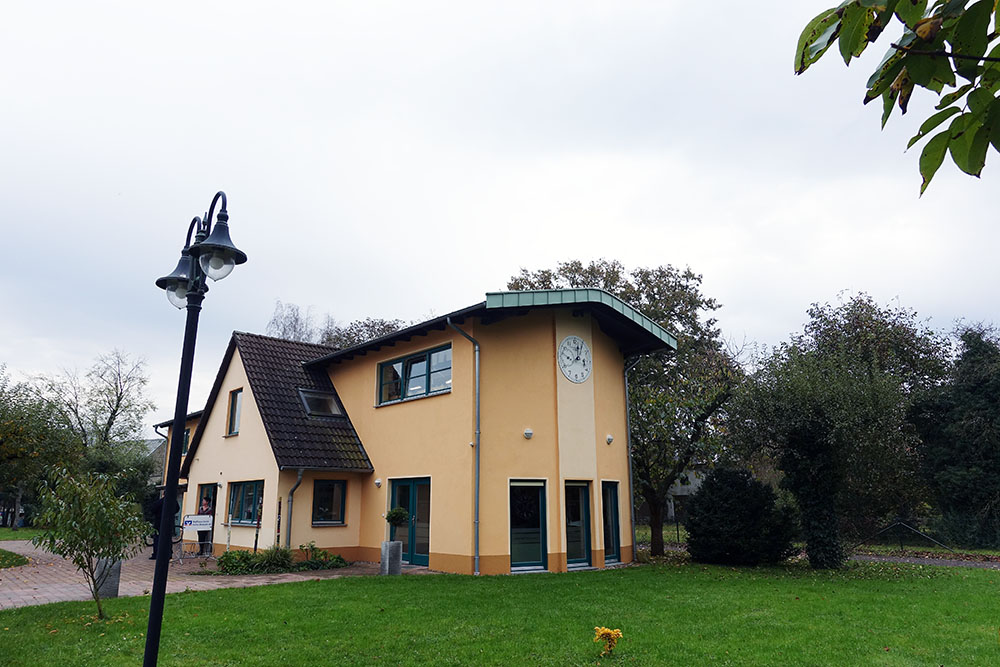 Here we speak to Jana who is the one we have communicate with under the process. She have been very patient
under this project with all our questions and ideas. I guess we have get her some good training for the future.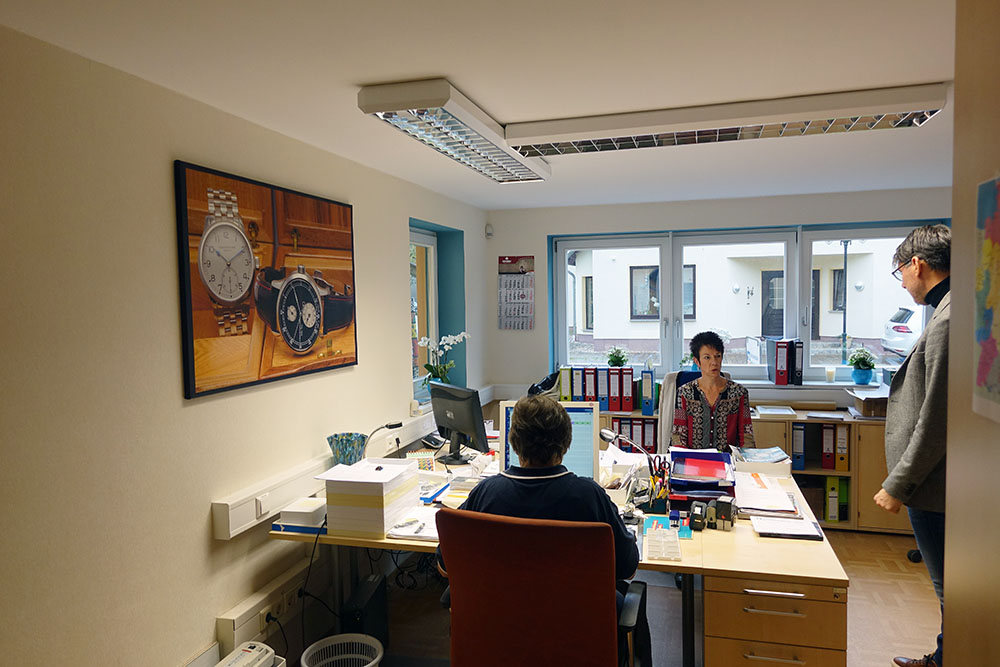 So let's get inside. The guys is so excited that they not see what is going on behind their back.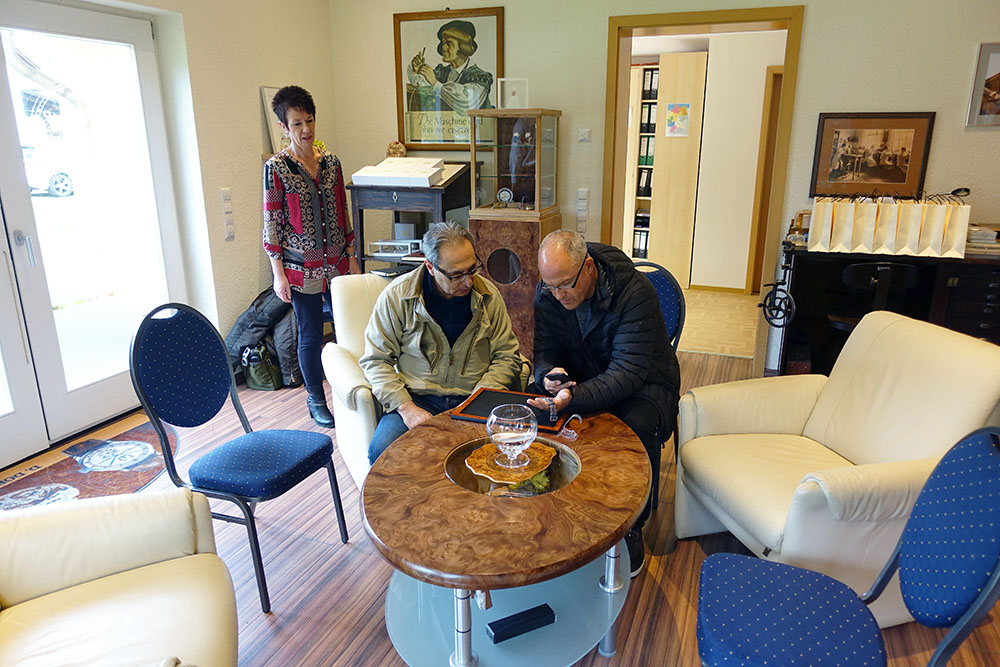 Of course I do and it looks good so far.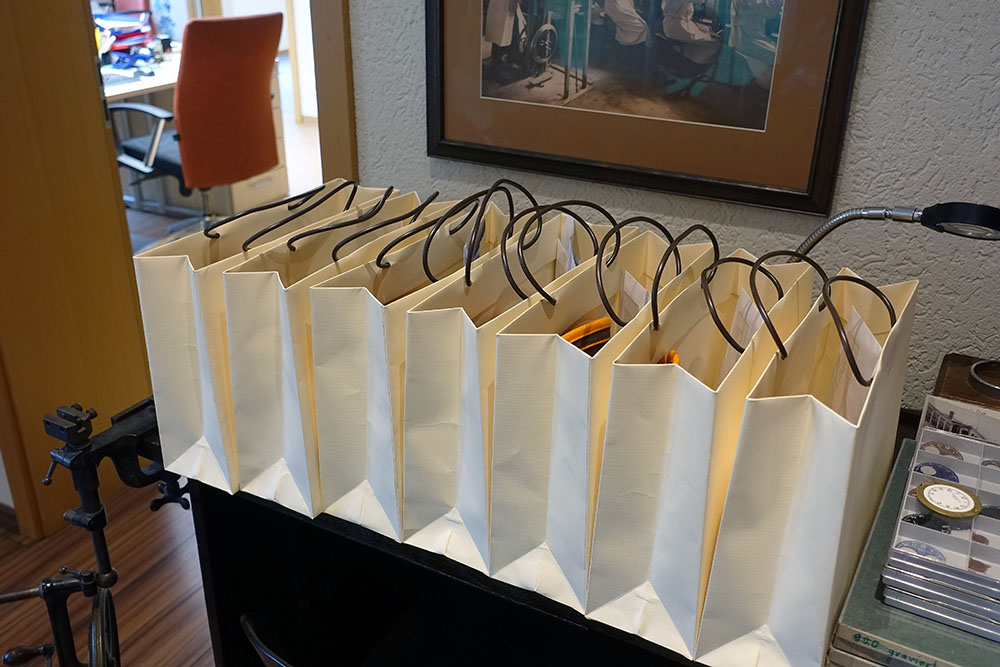 Or what?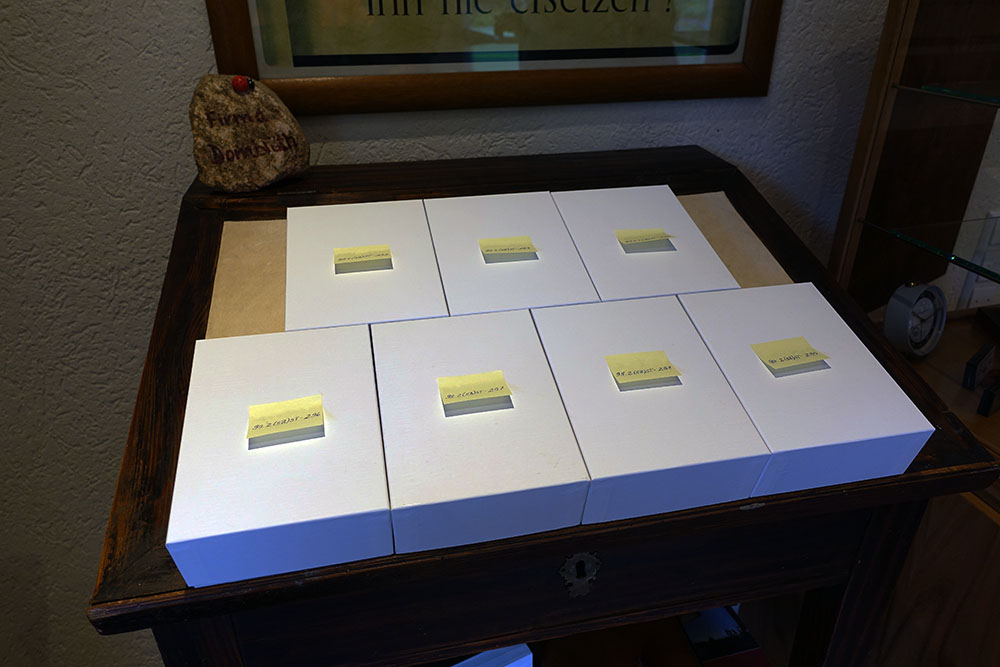 But as the patient guys we are we start with a tour in the house.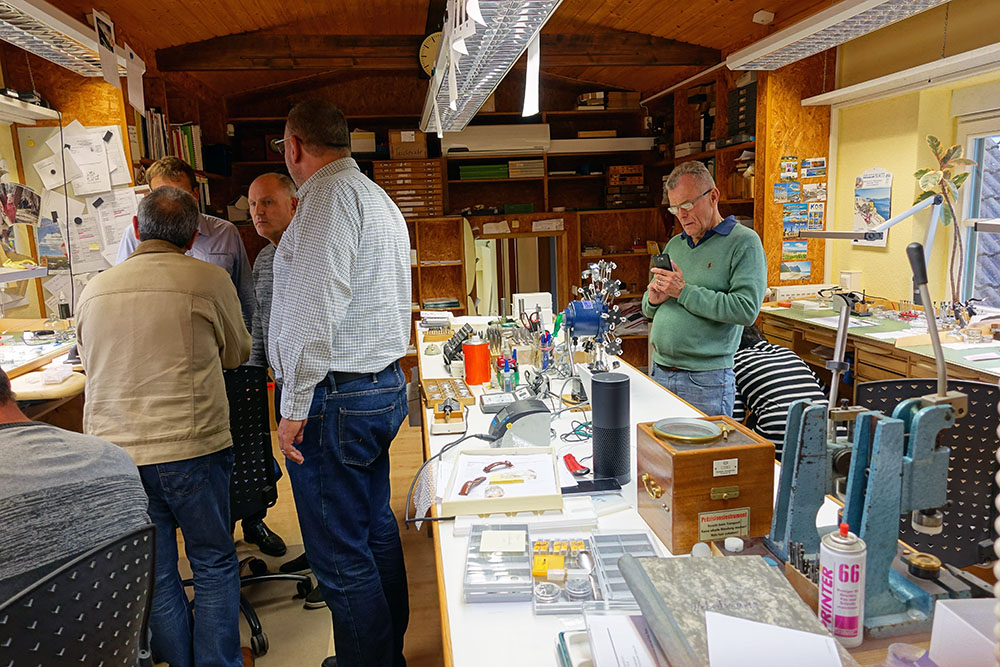 A new polishing machine for the dials.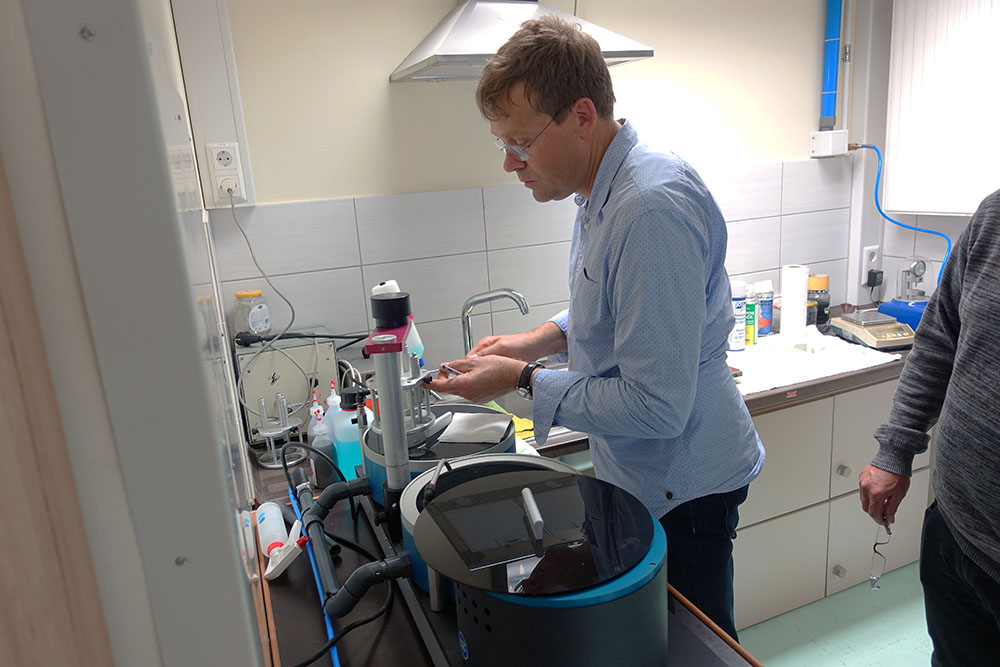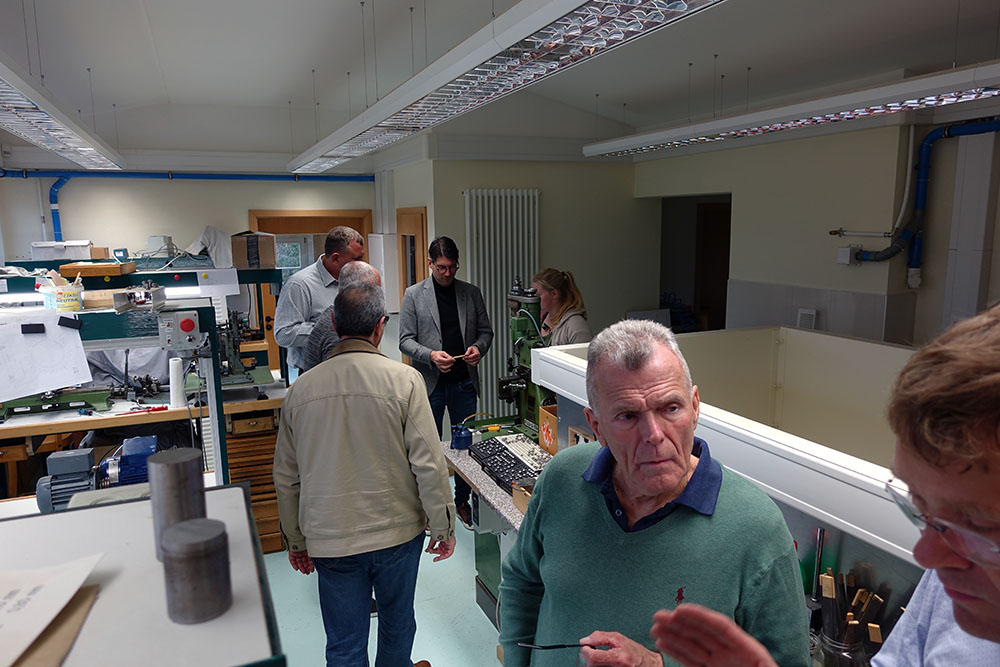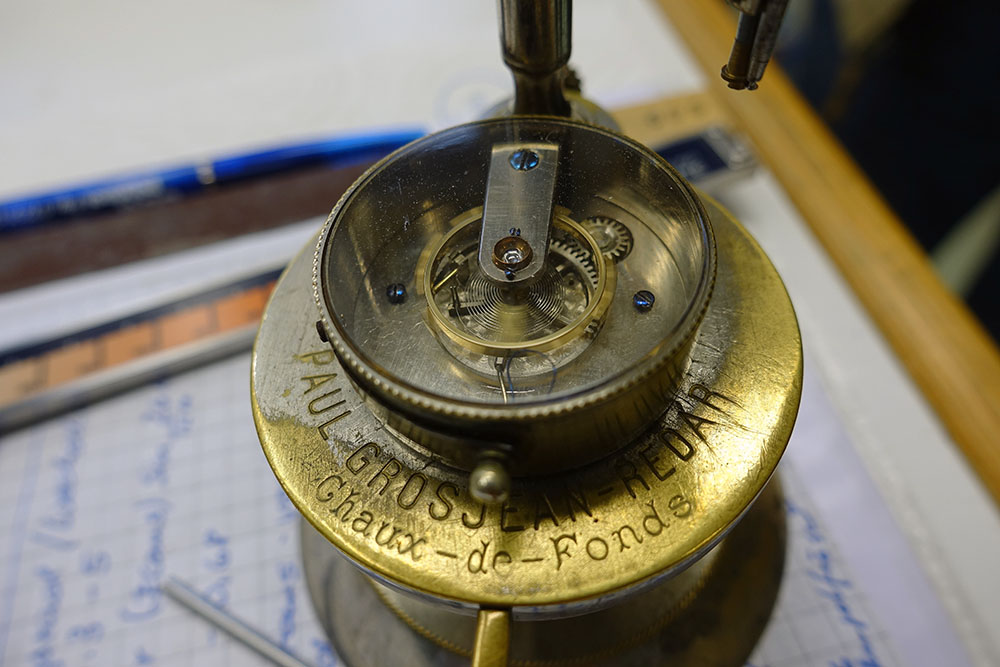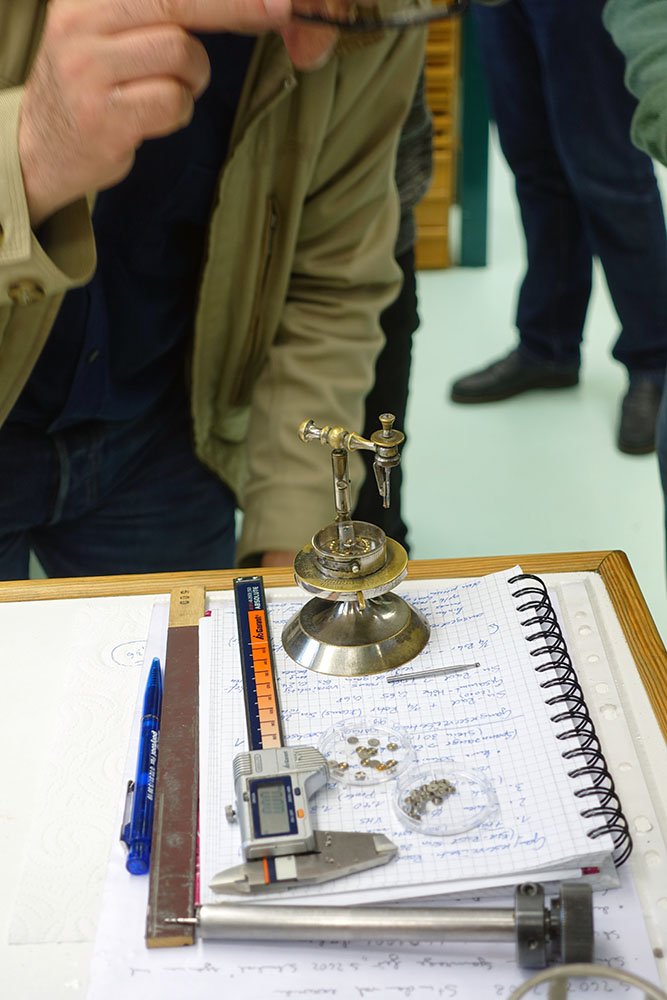 It looks interesting.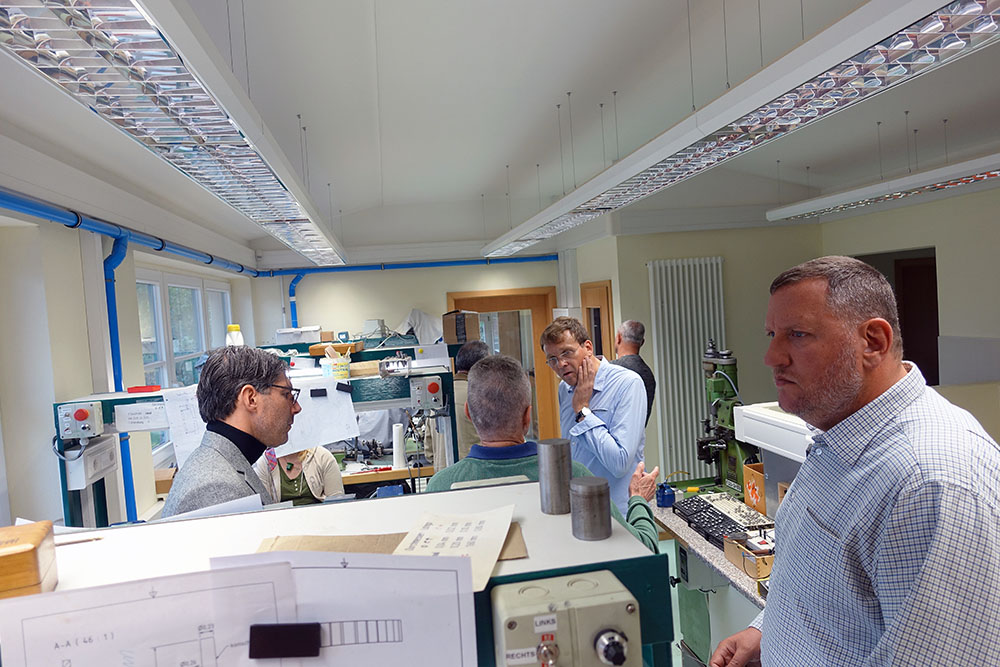 A watchmaker under education, during the last year of the school in Glashütte with practice in Kalbe.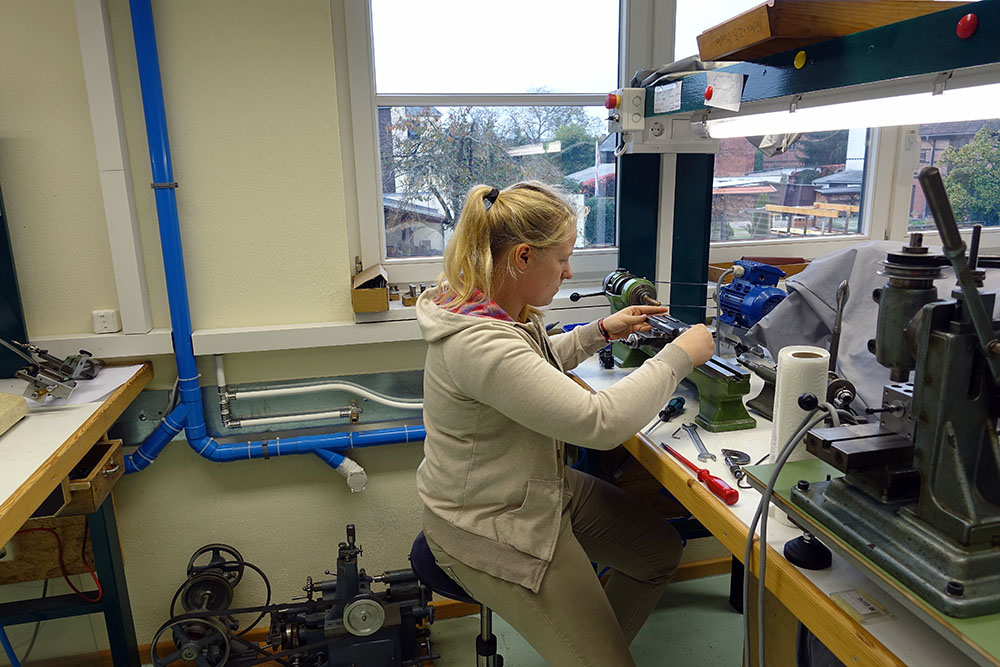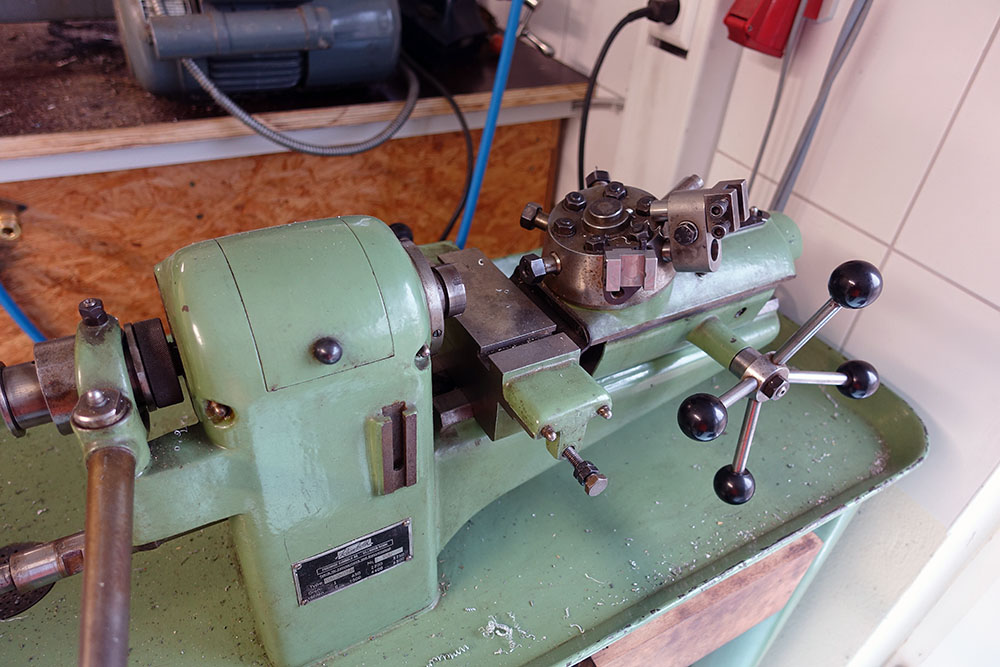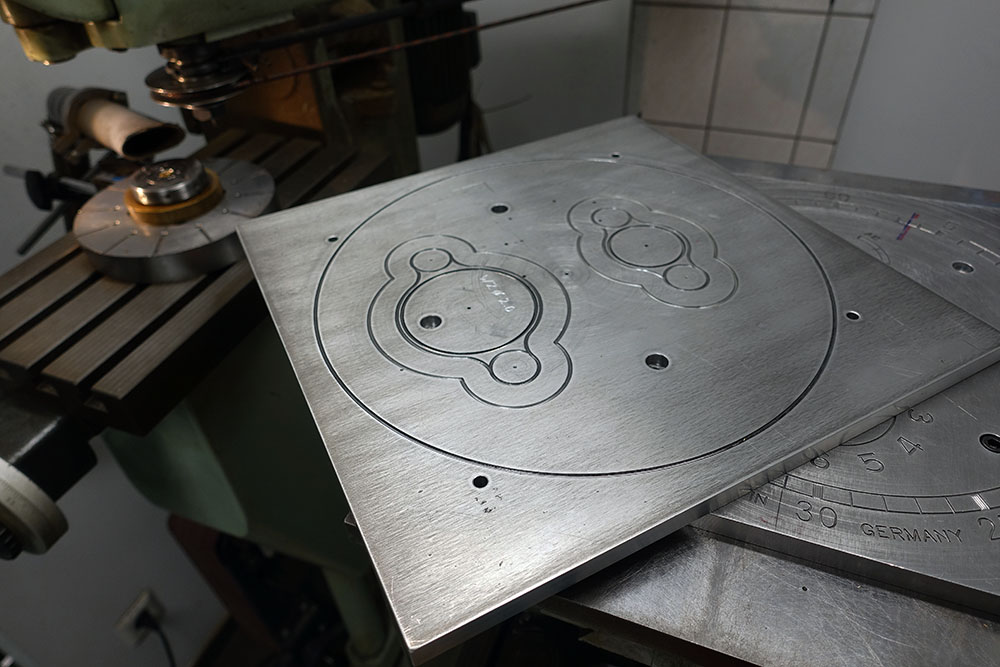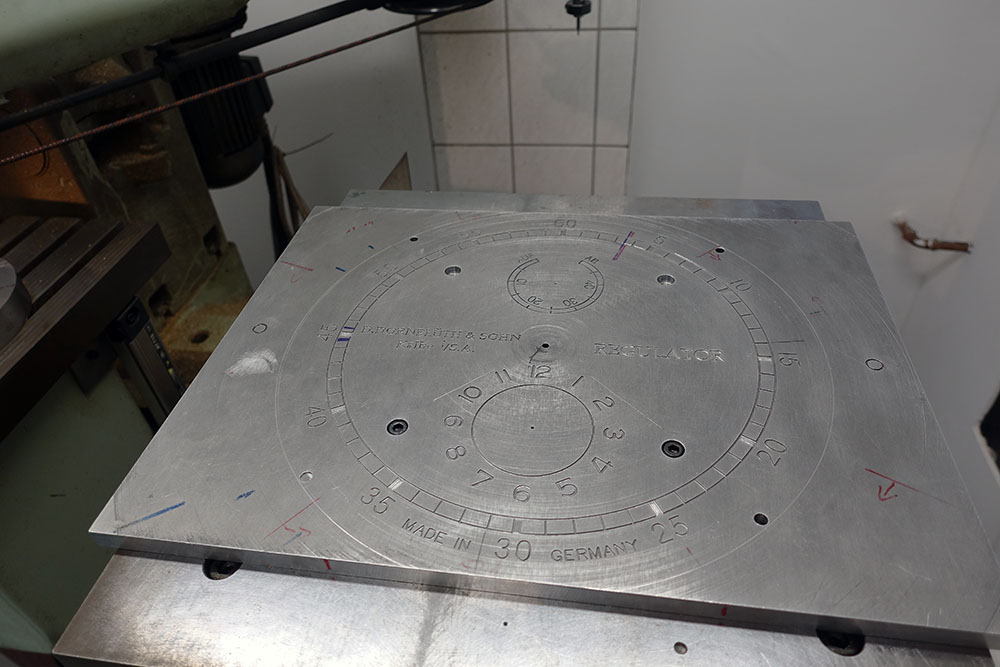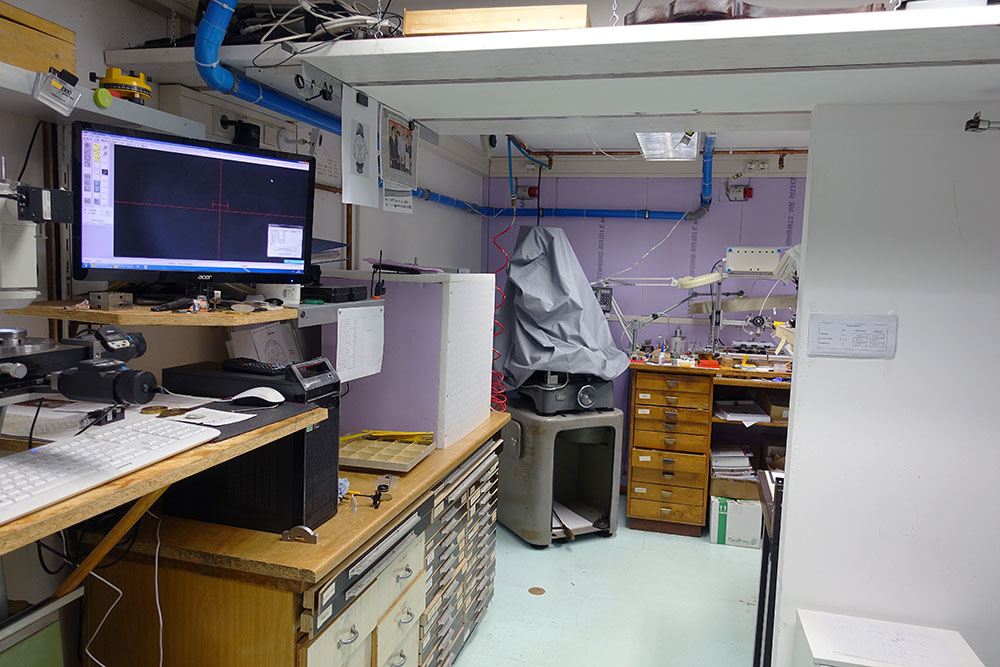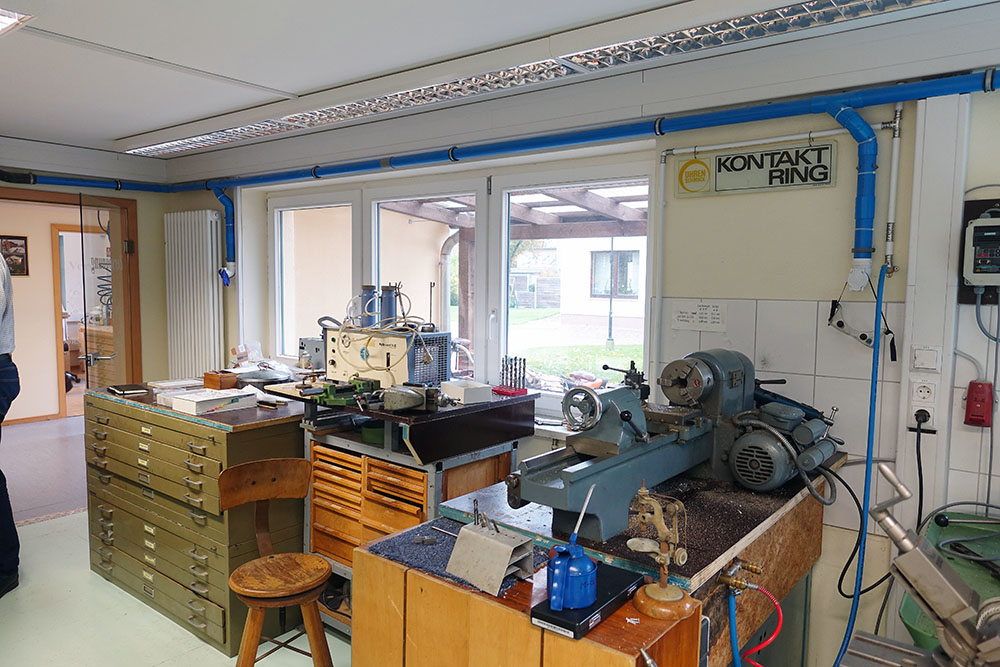 How to blued a hand.
Then we visit a small museum in Kalbe.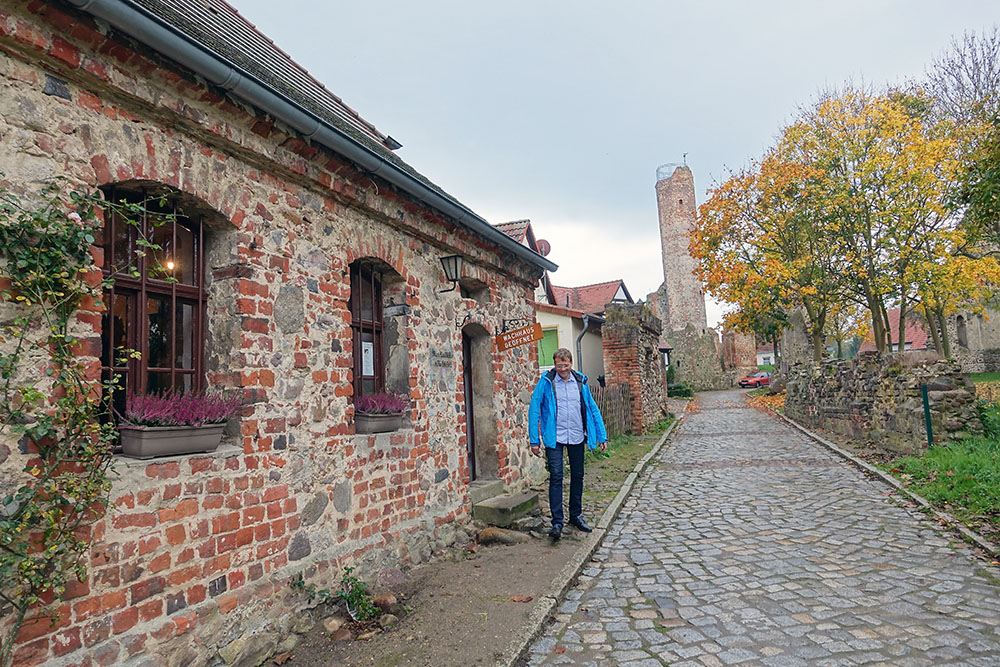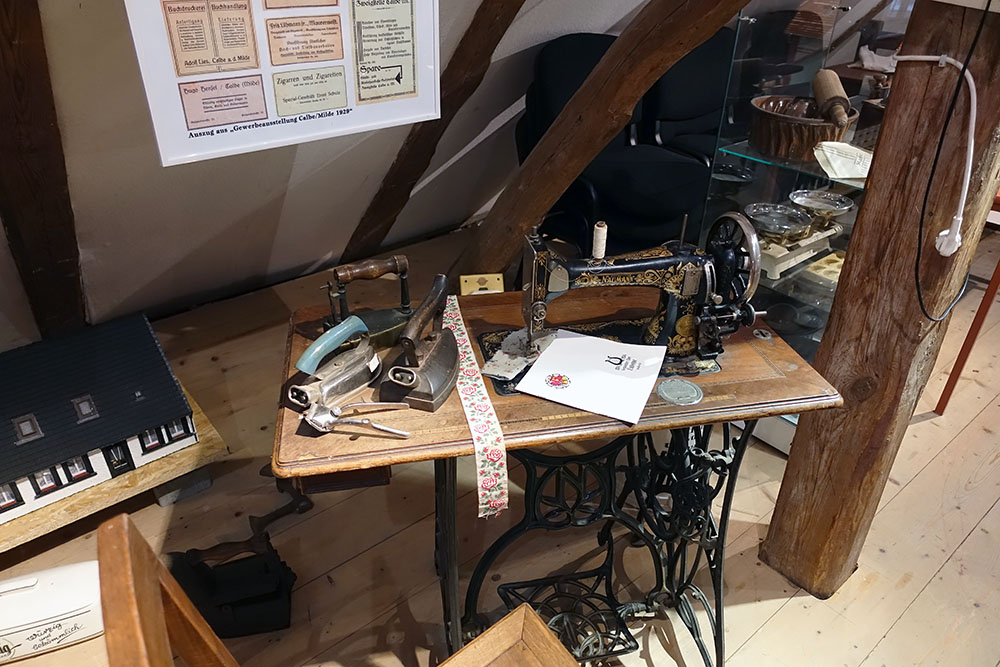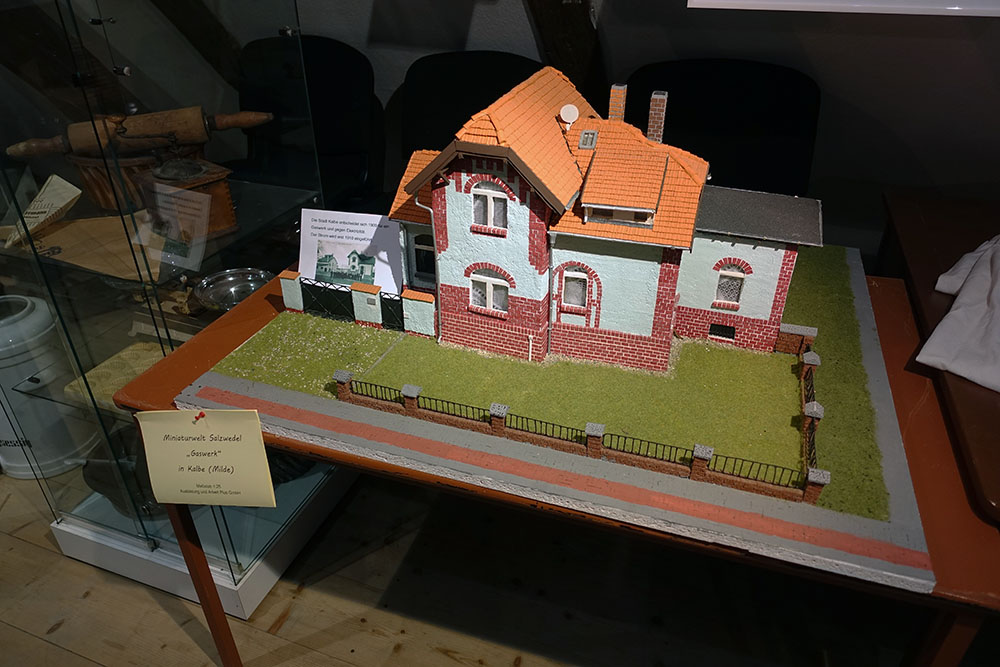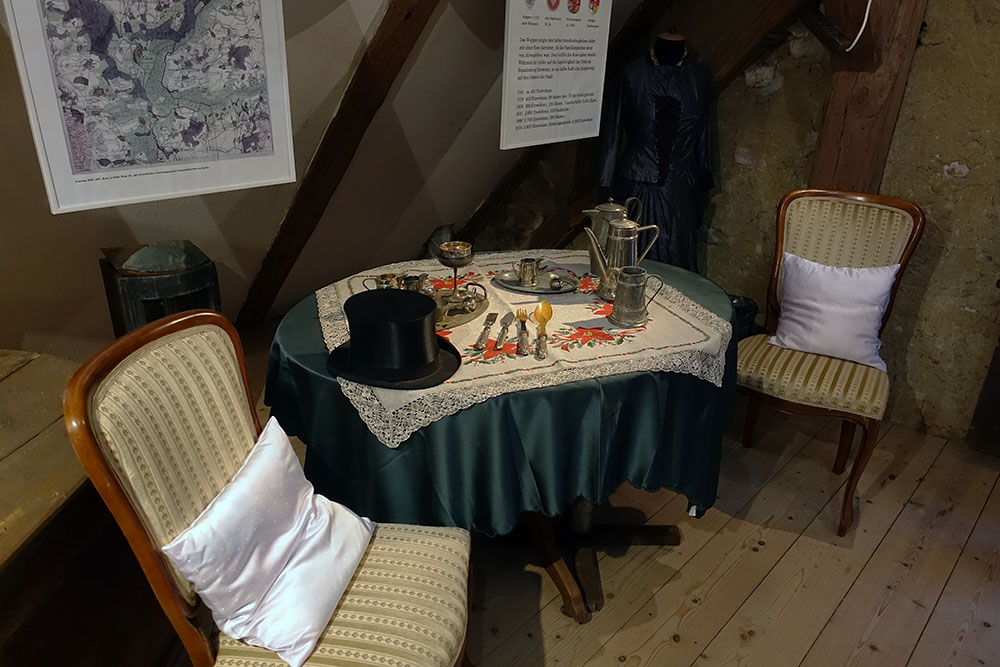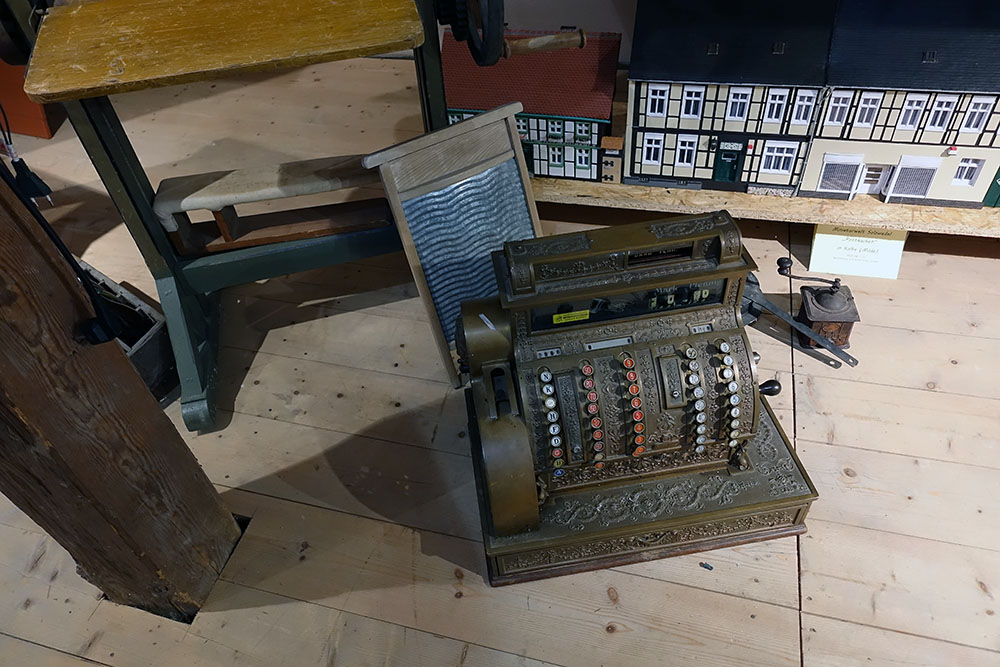 I didn't know I have relatives in Kalbe, but it looks like that.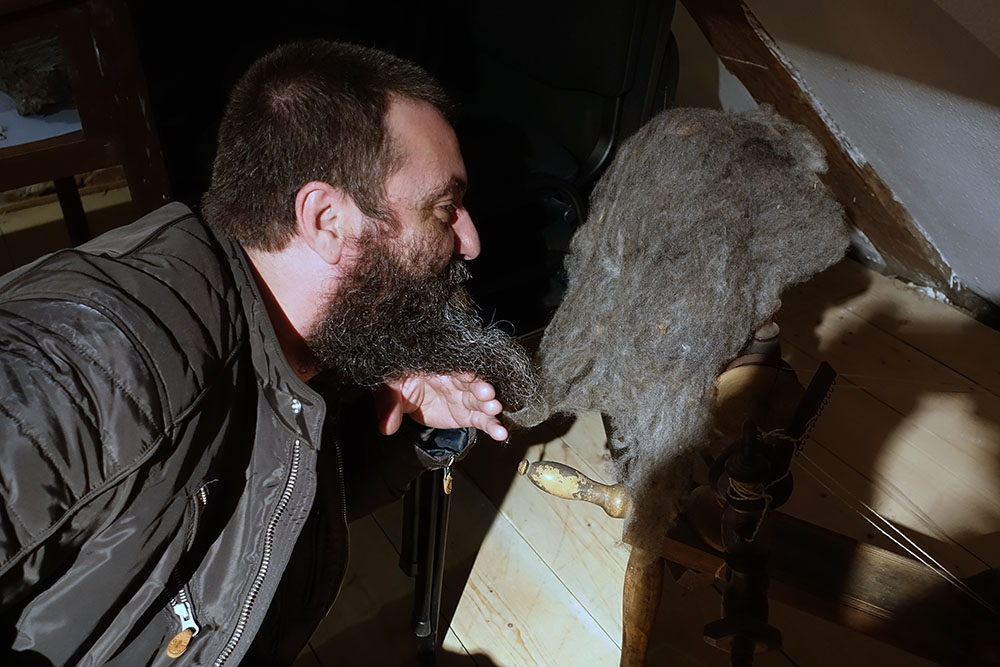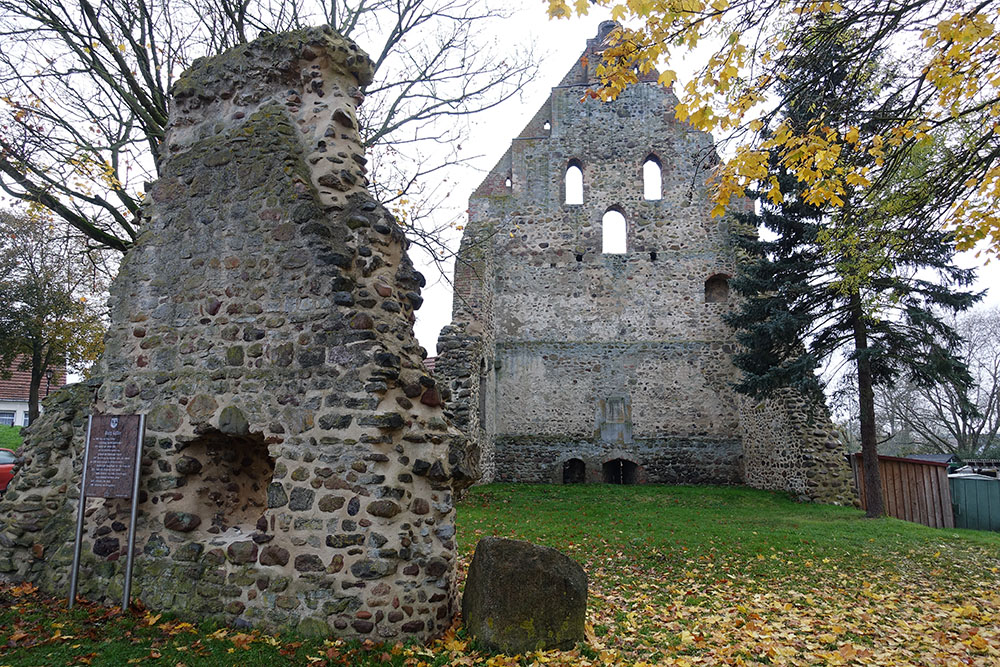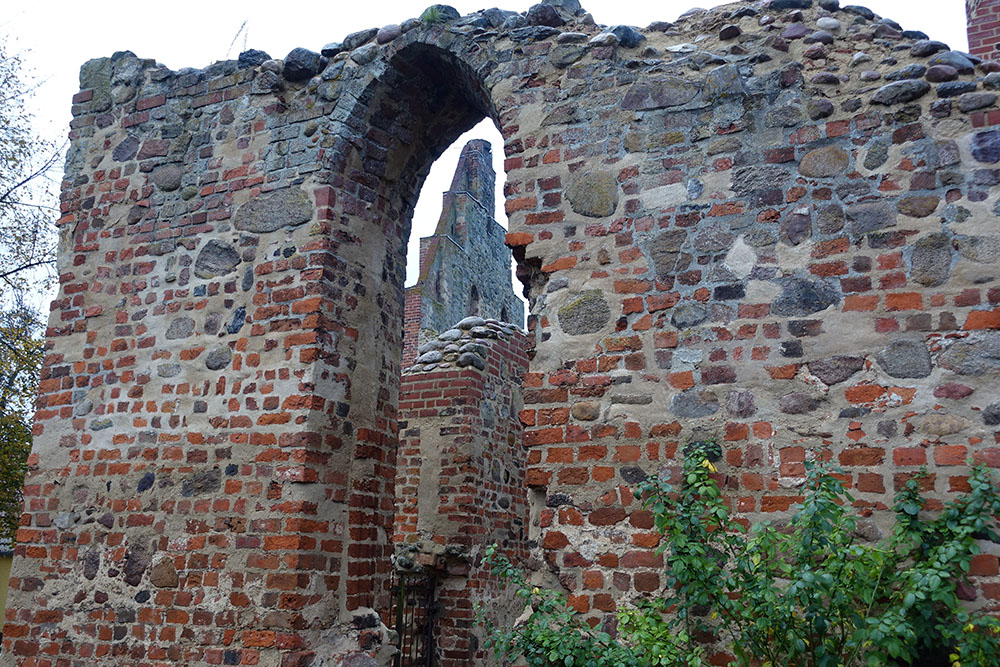 A great view from the tower in Kalbe where you can see the whole town.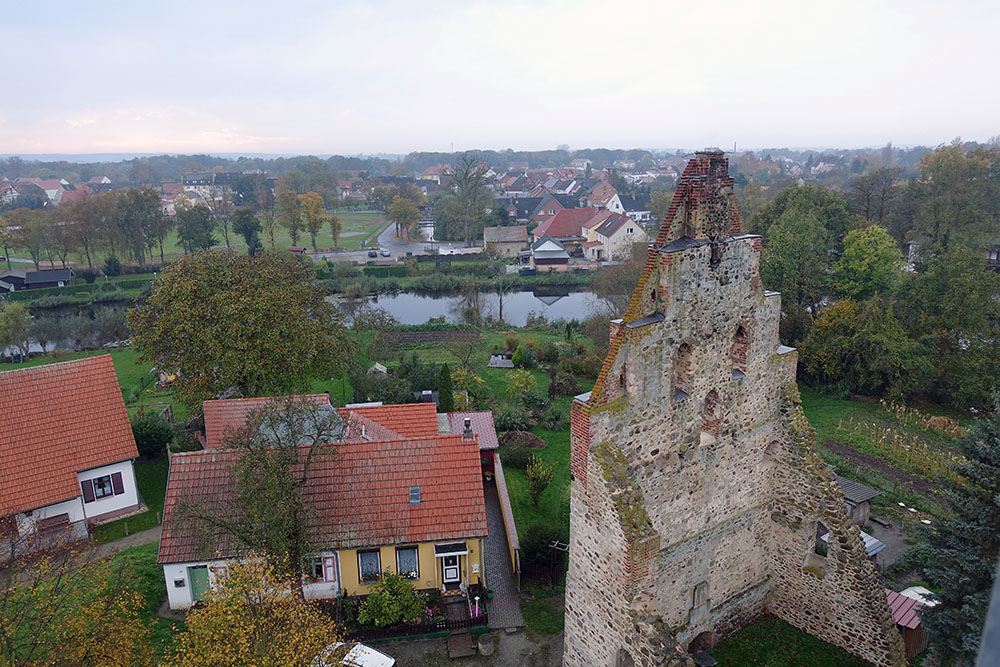 Back to the manufacturer for refreshments before the unboxing.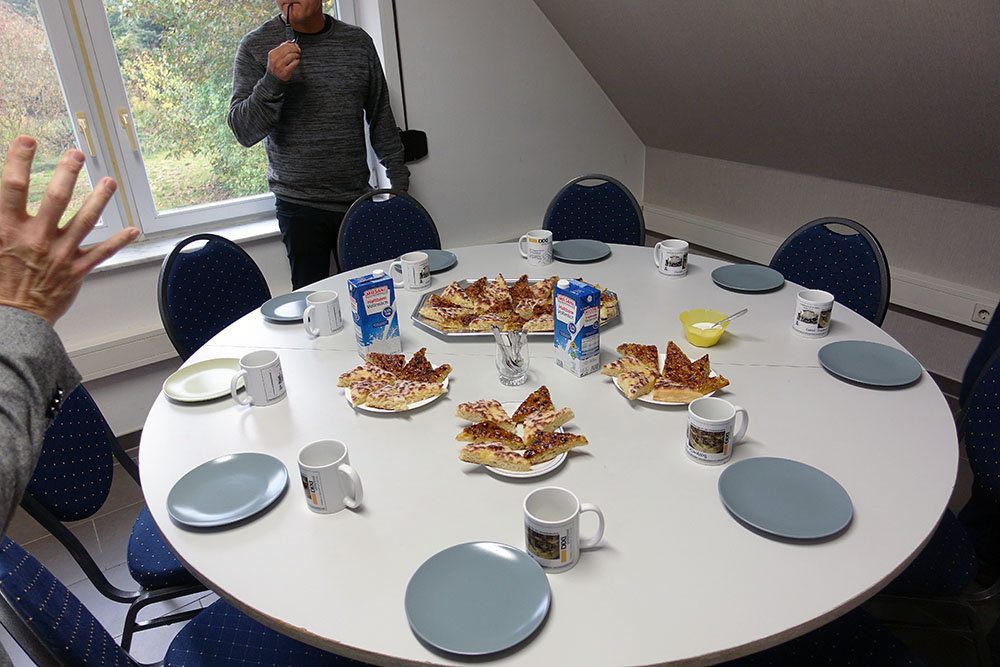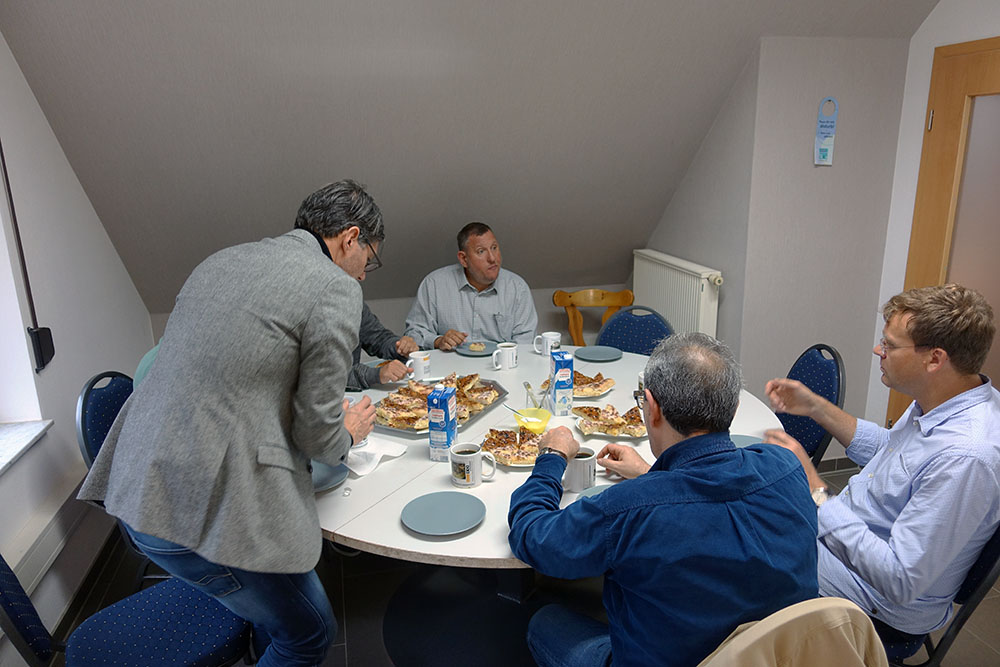 Now we will get the moment we have been waiting for in 14 months.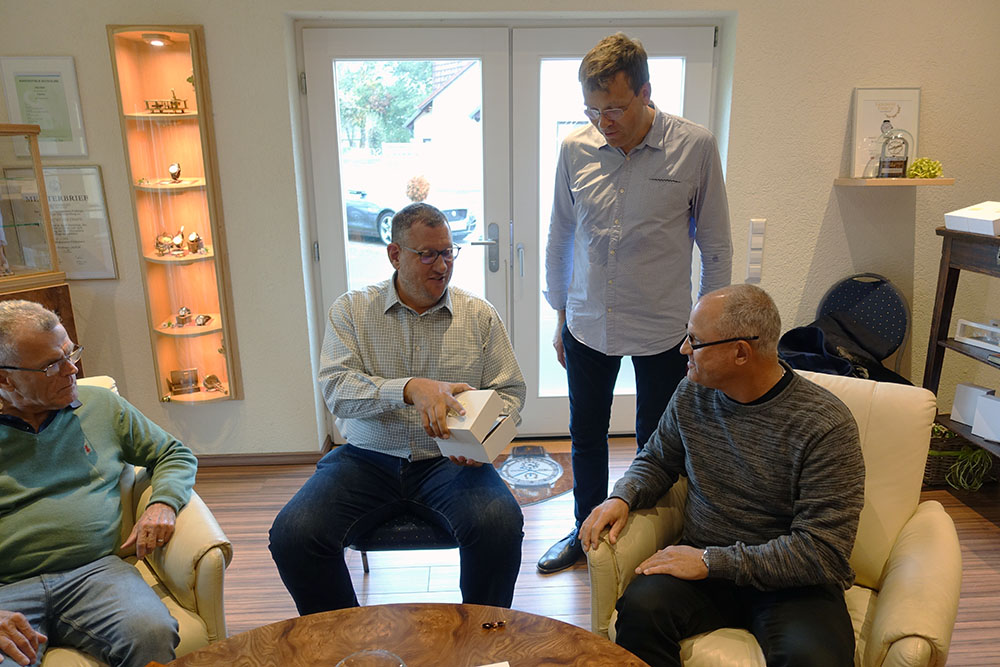 Dirk at the back looking for the reaction when the first watch will be shown in the flesh for us.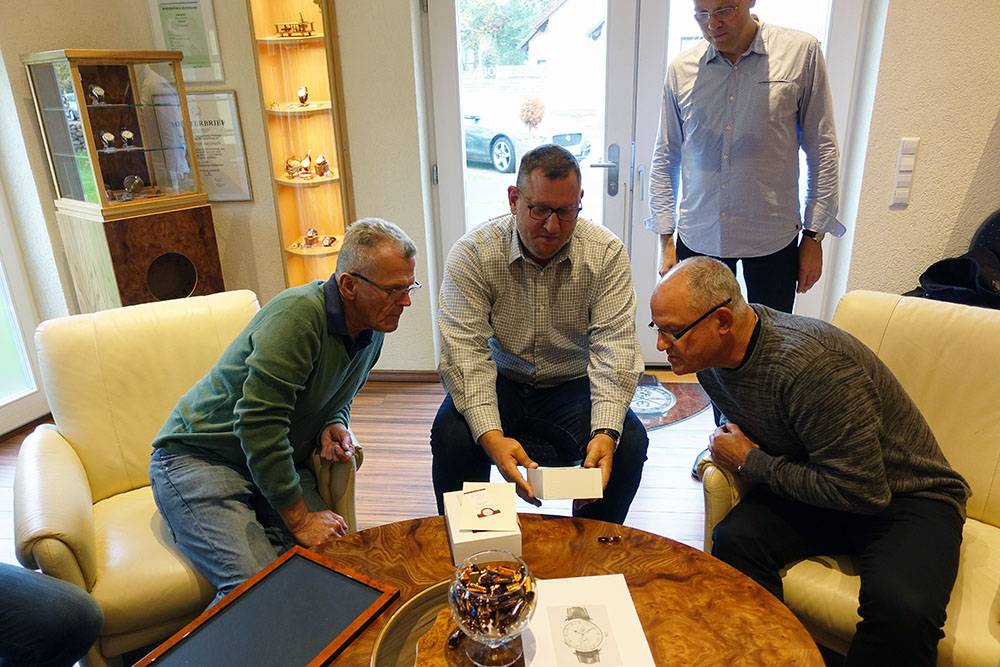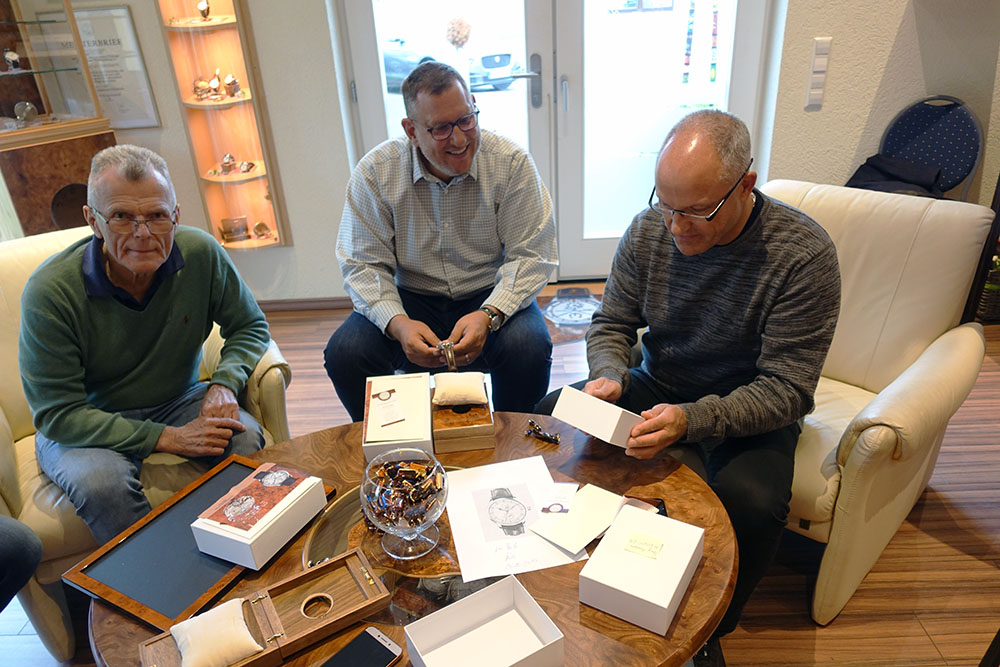 Happy guys.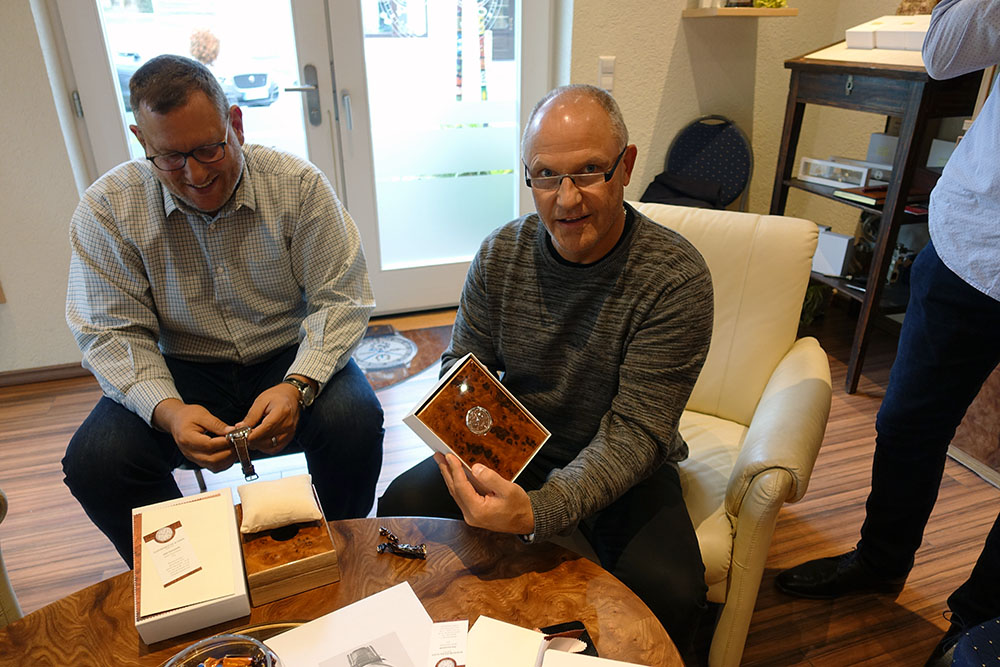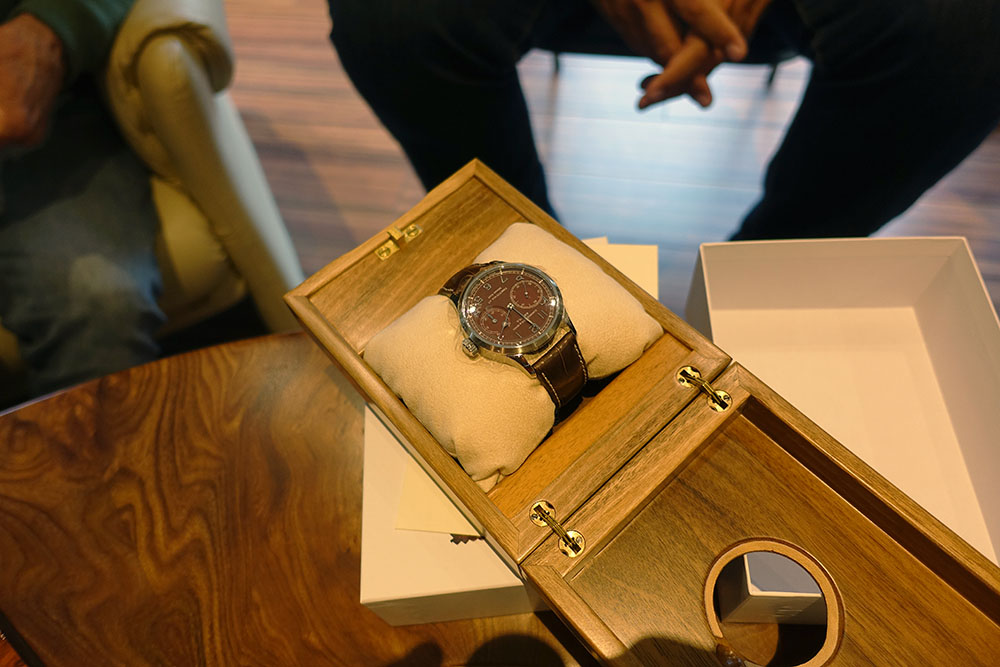 Another unboxing.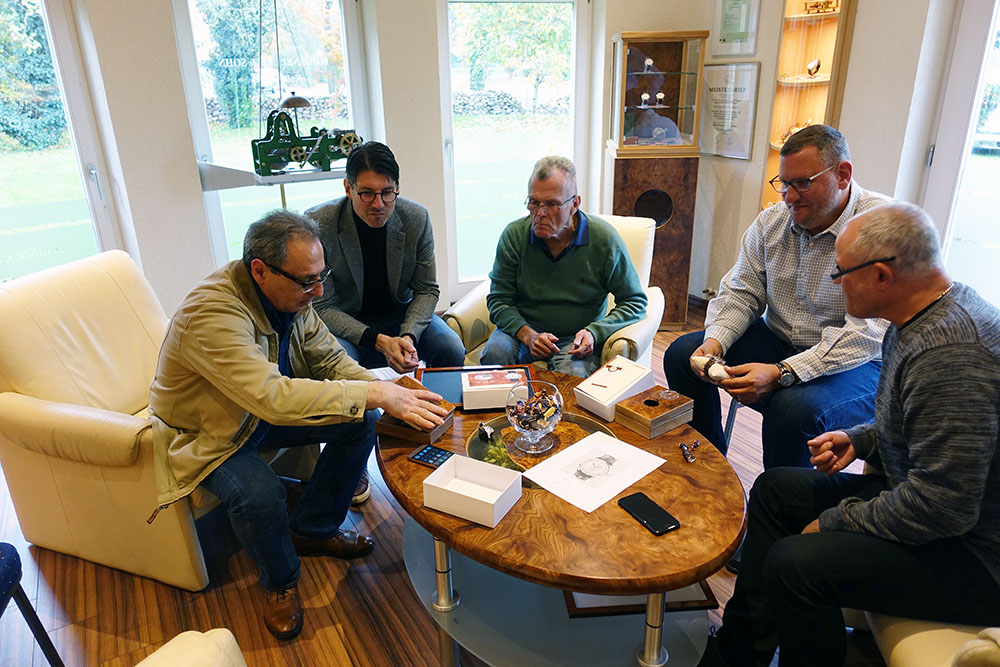 And next one.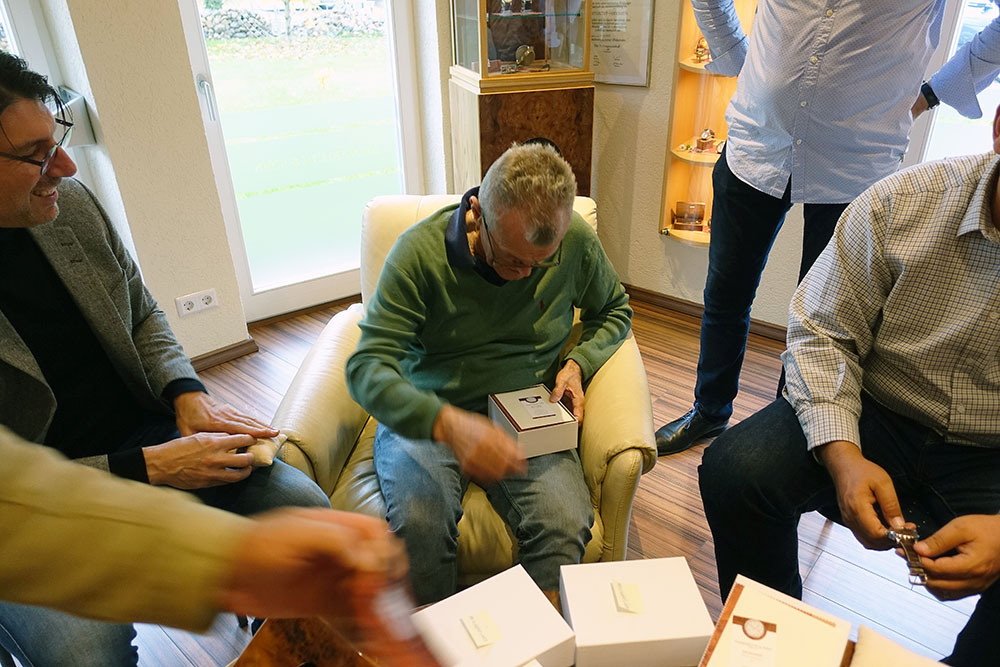 The funny thing is all the "old" guys (include me) need glasses when it's inspection time.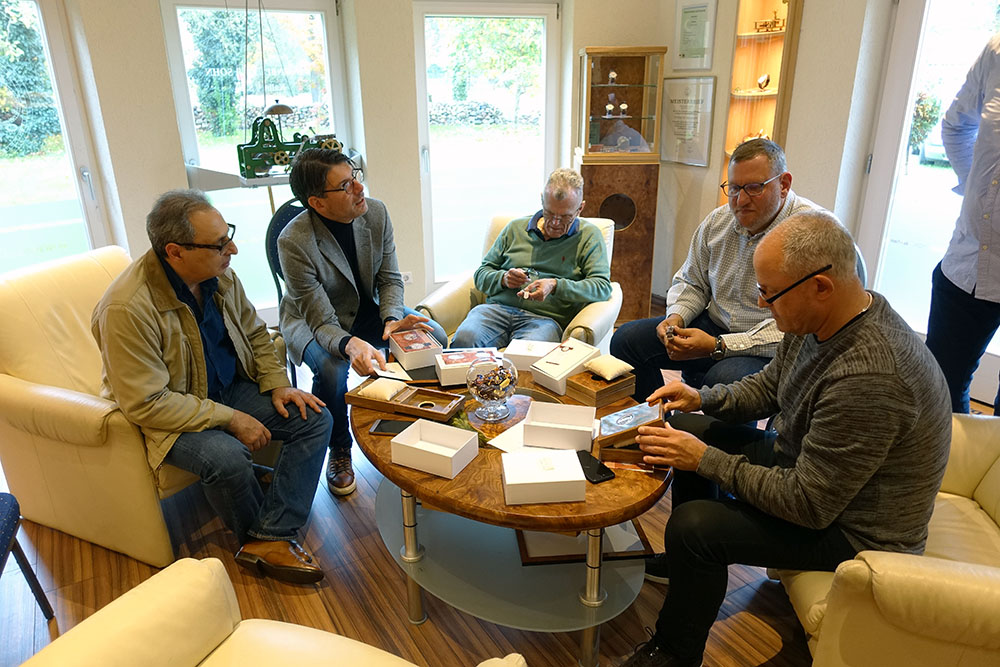 Talking about details.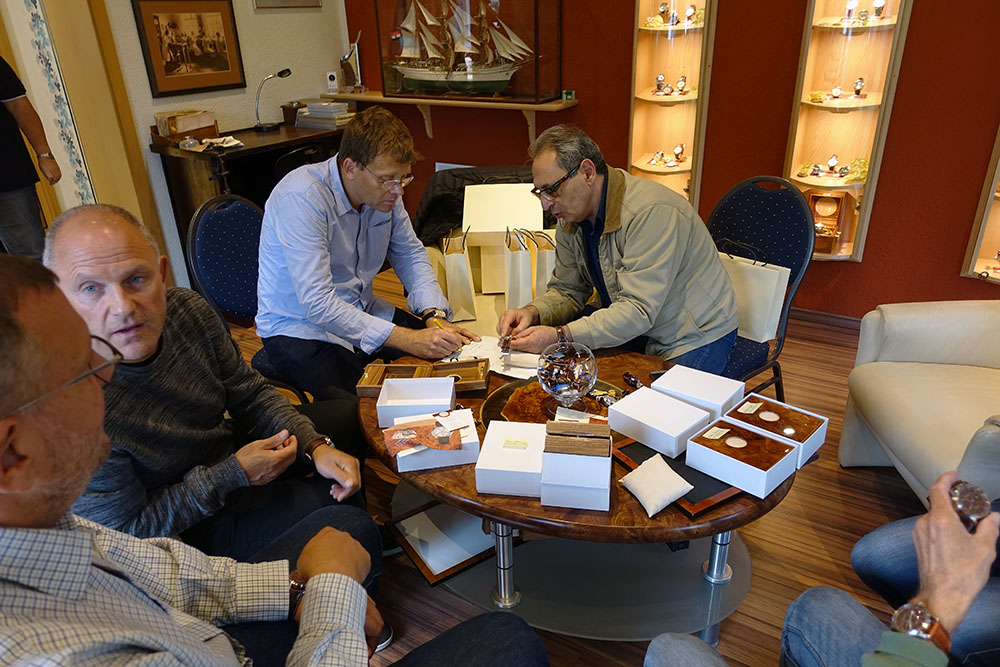 Here is a few quick ones from the Dornblüth's Showroom of the different watches.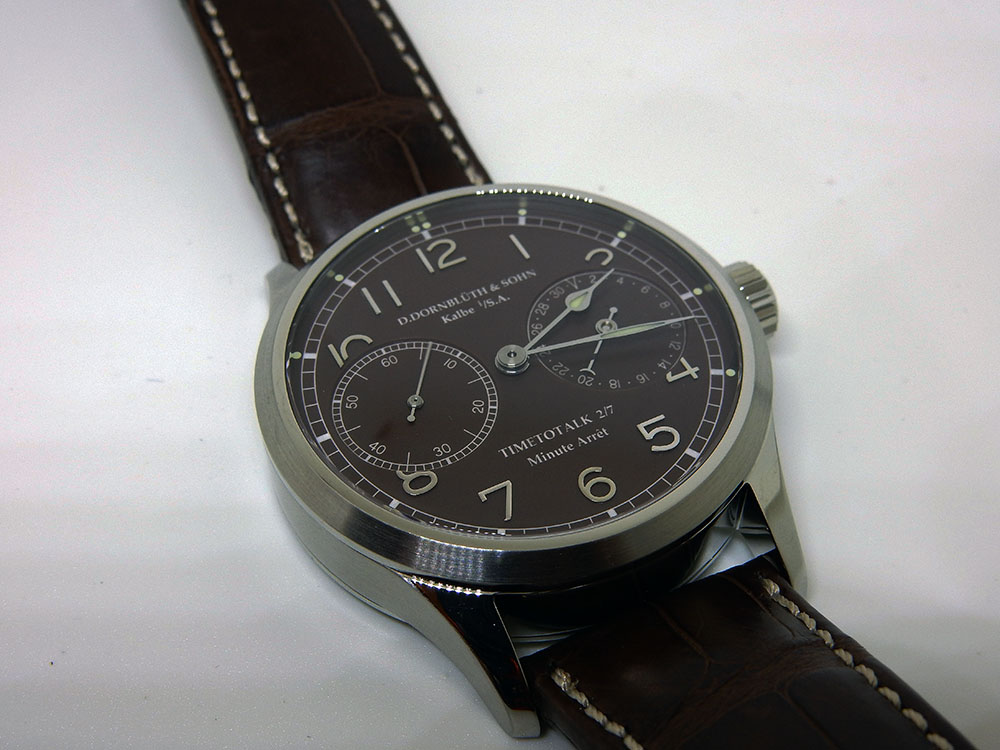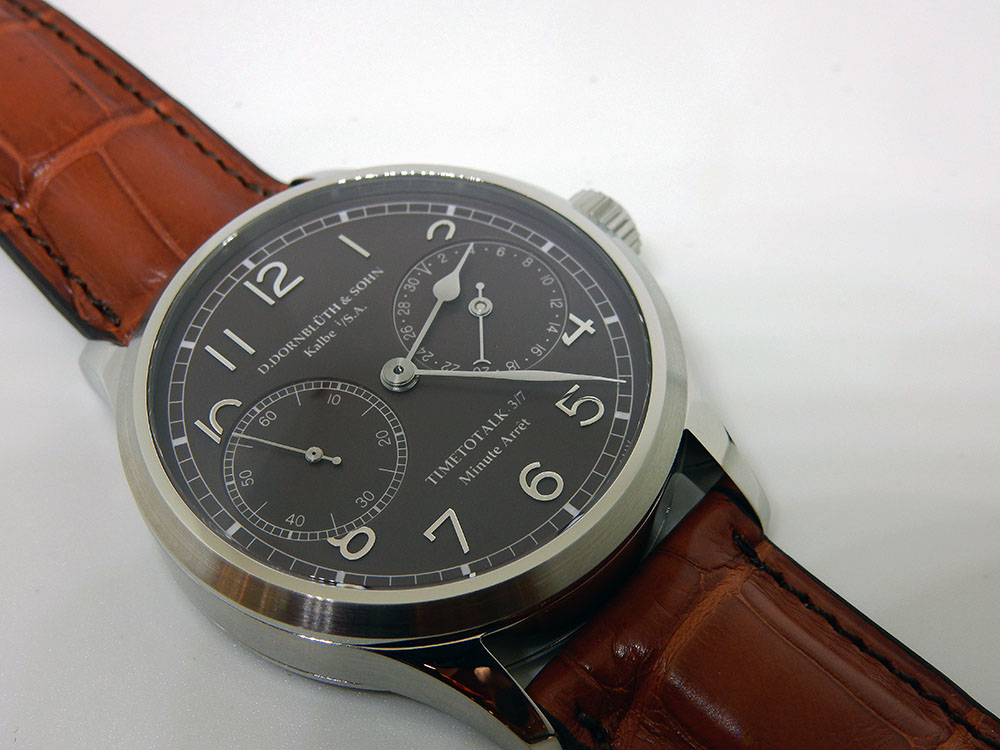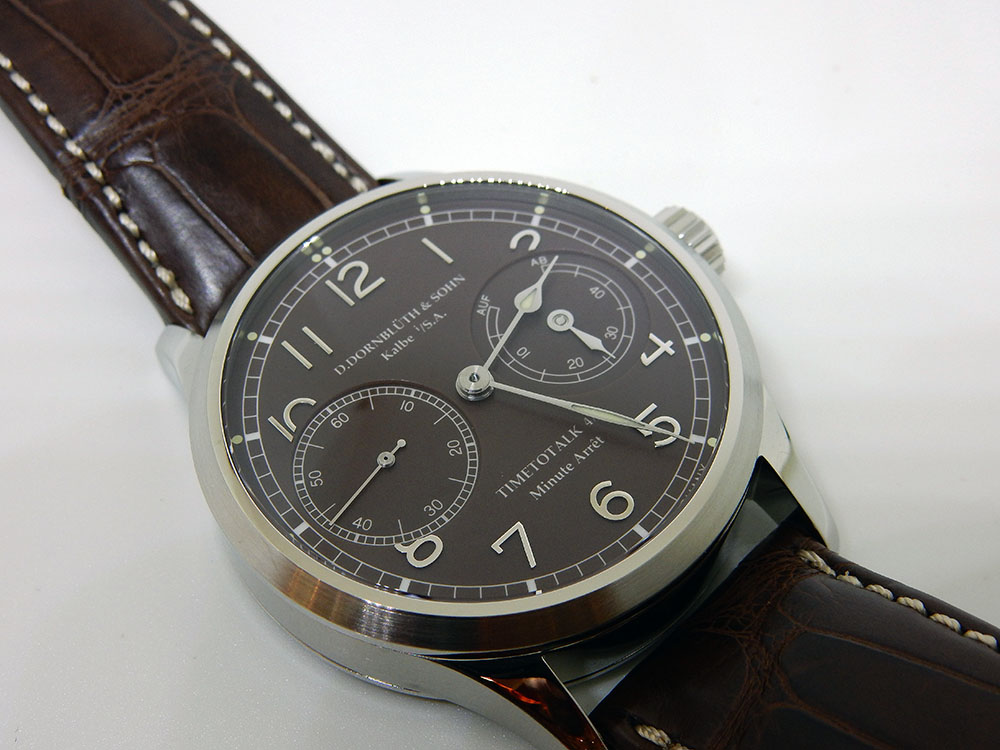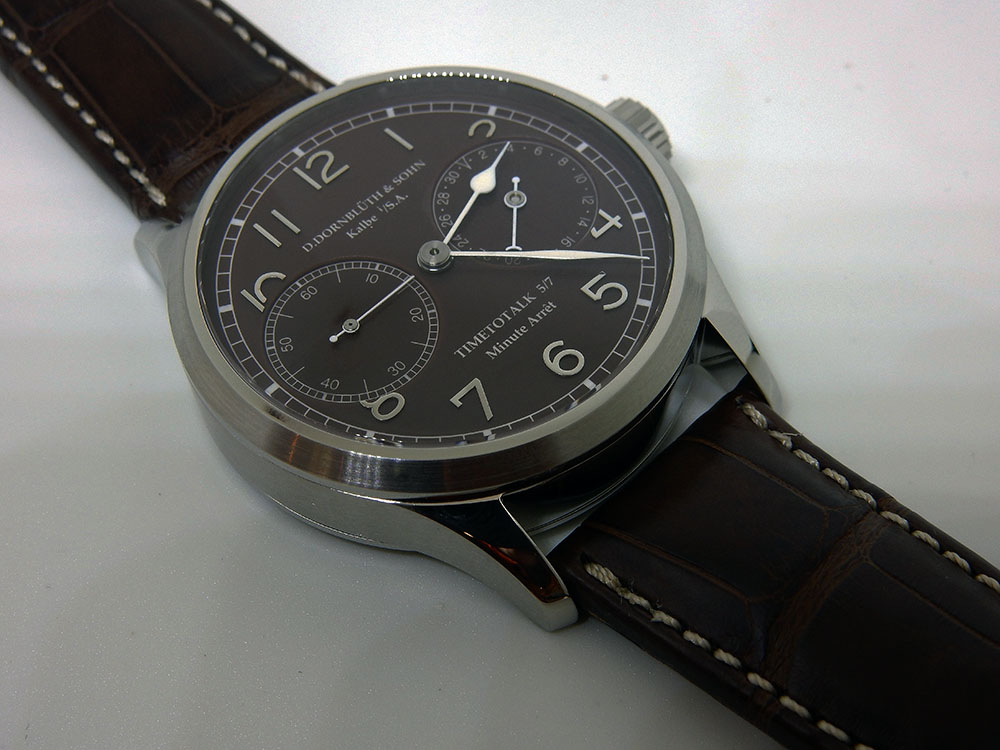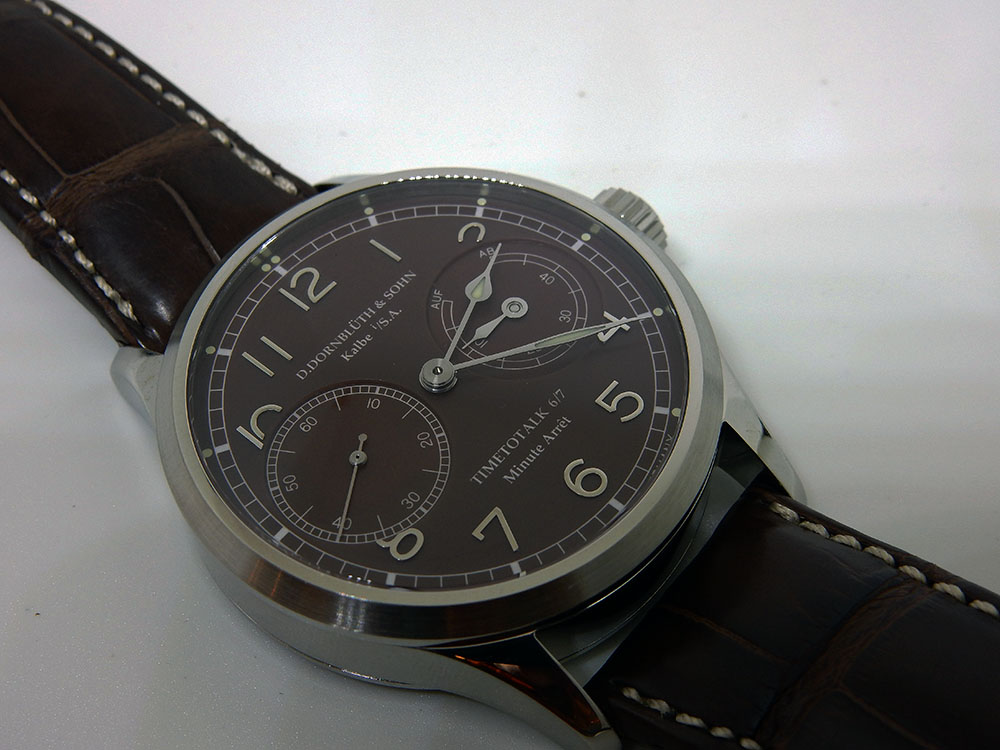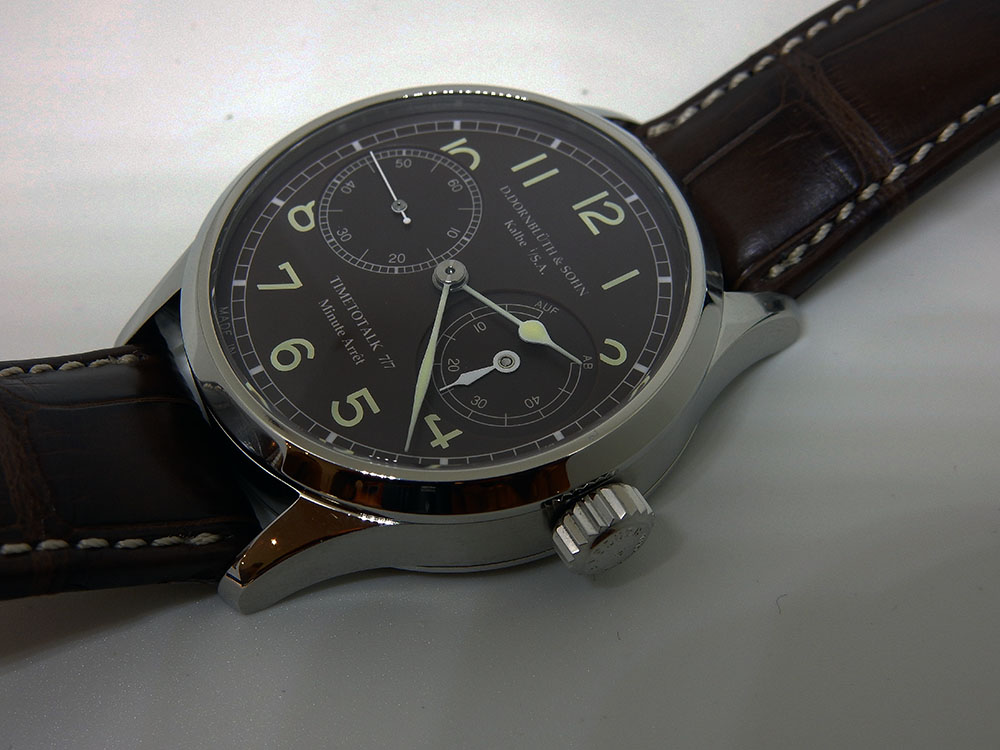 The only one with Luminova numbers & hands.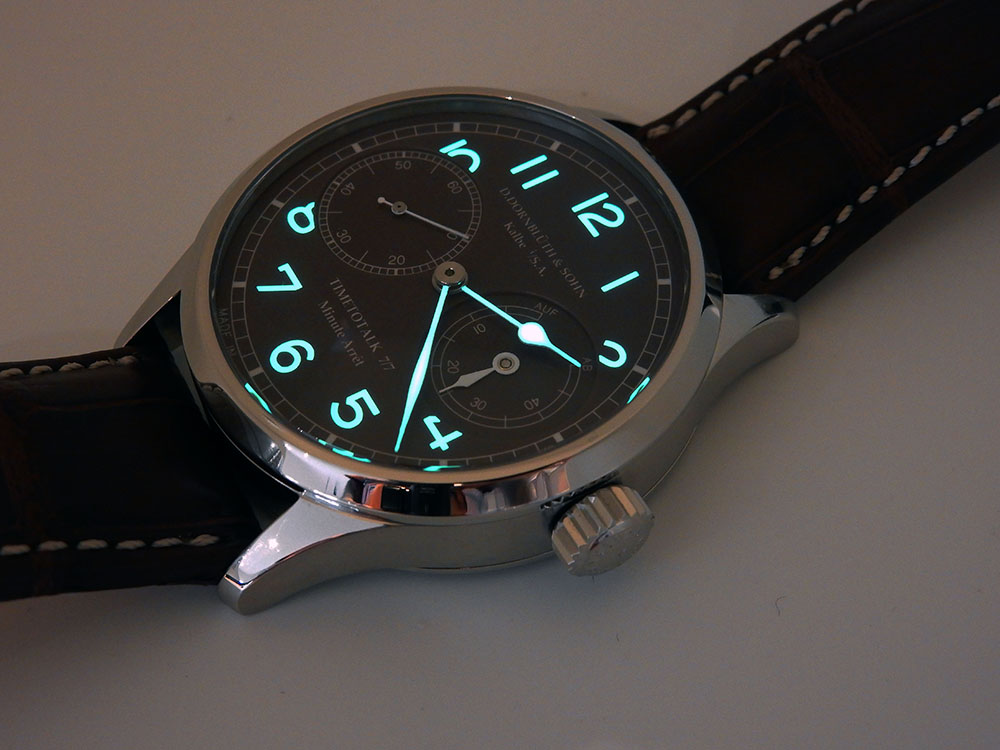 Blasted.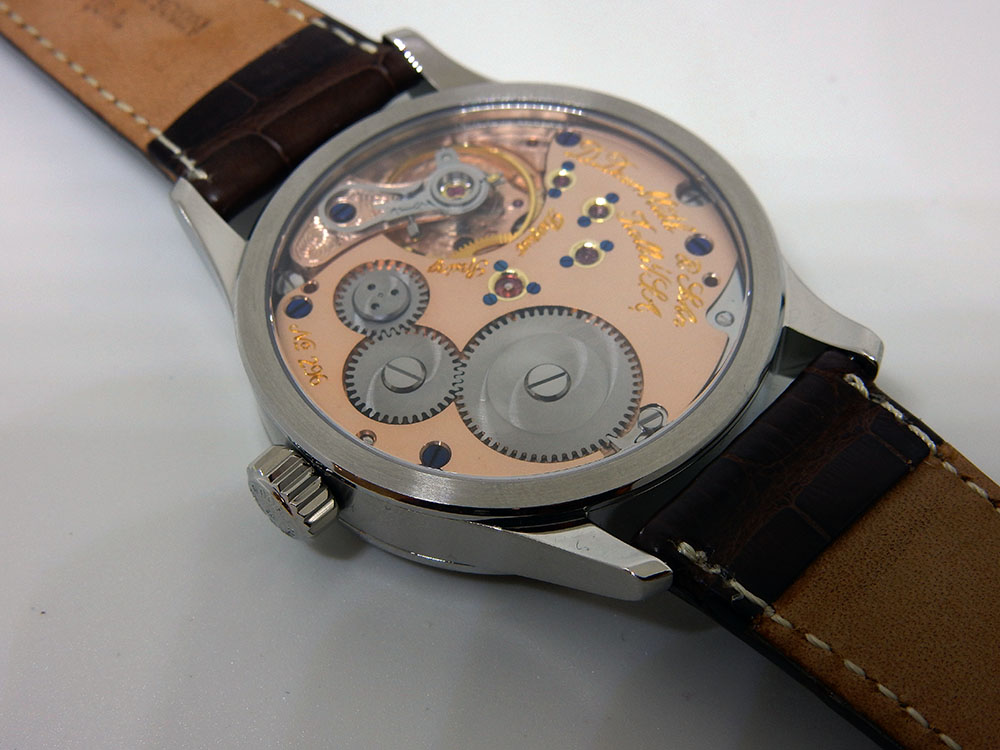 Kalbe ribbings.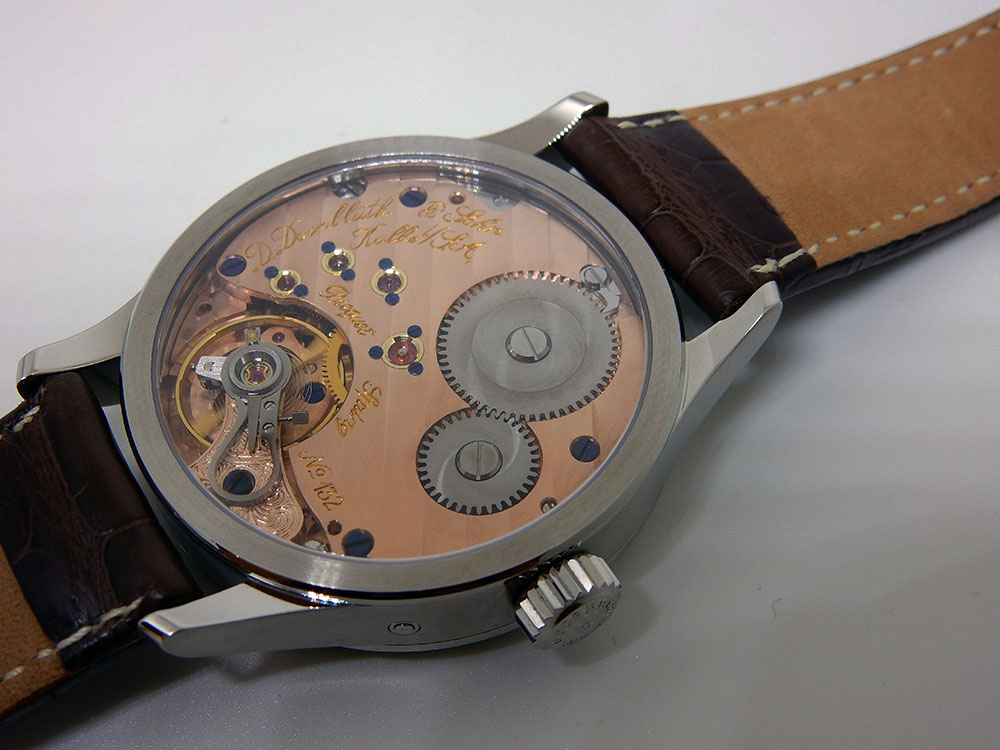 After this there was time for some good discussions, great food and a few beer's in Dirk's Party House for us.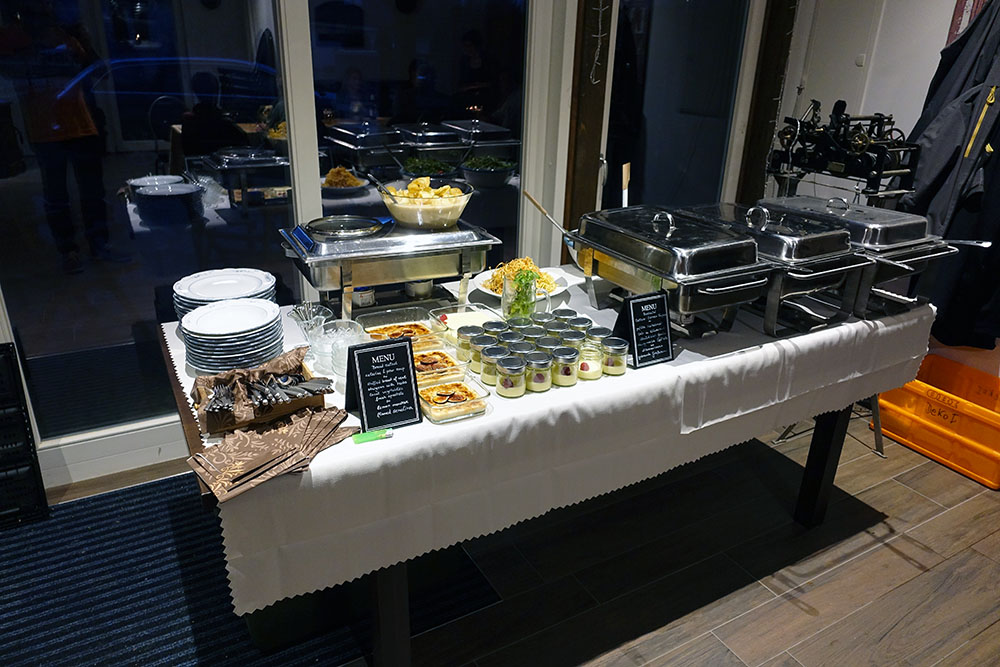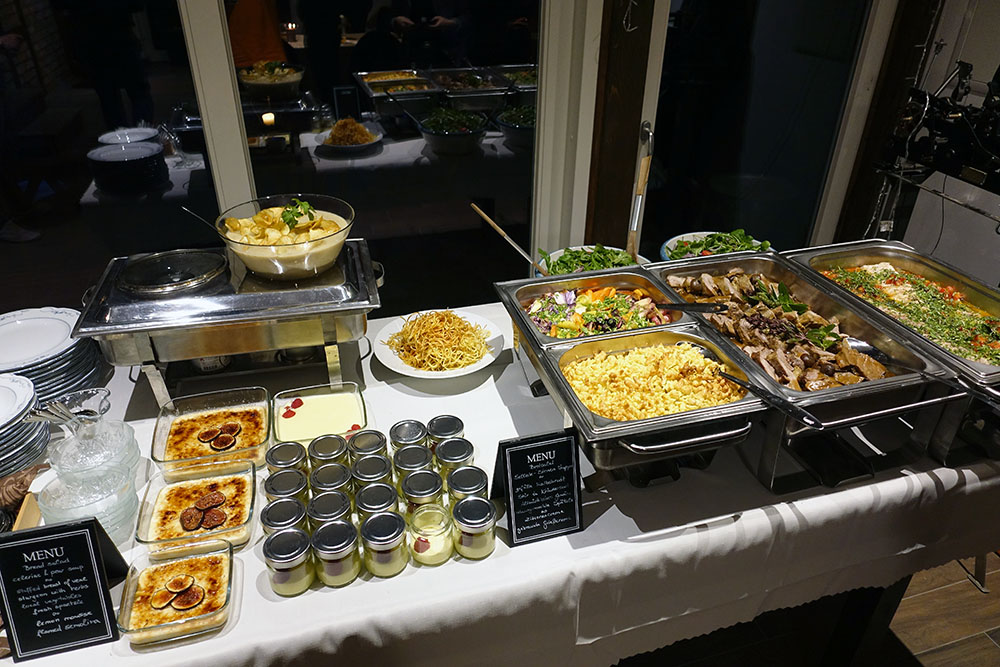 At the table there was a very unique flower that only grows in Kalbe, if I remember correct was the name Flower Power Reserve.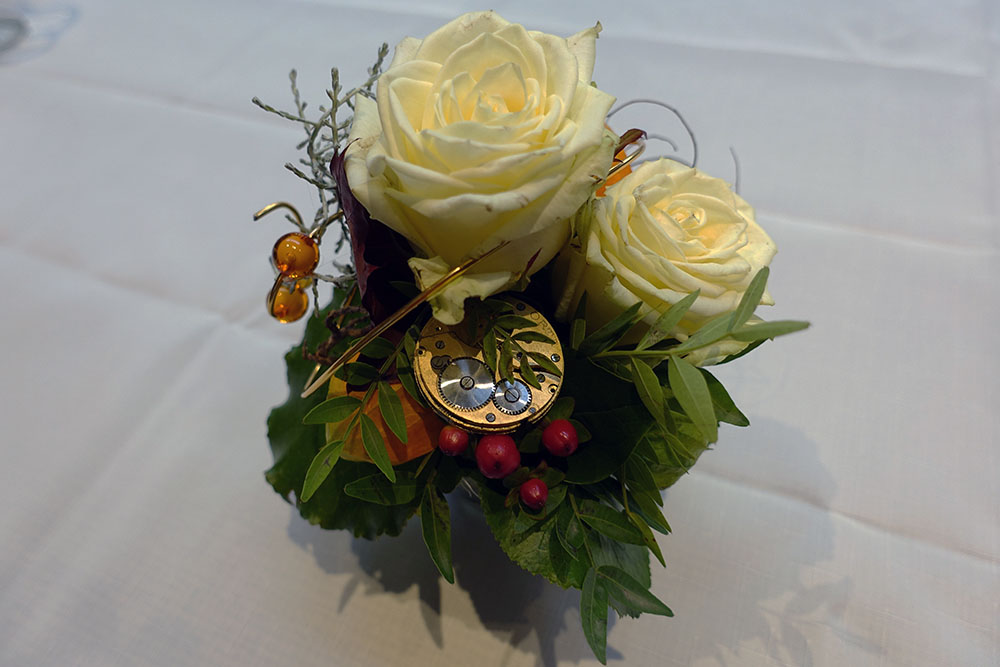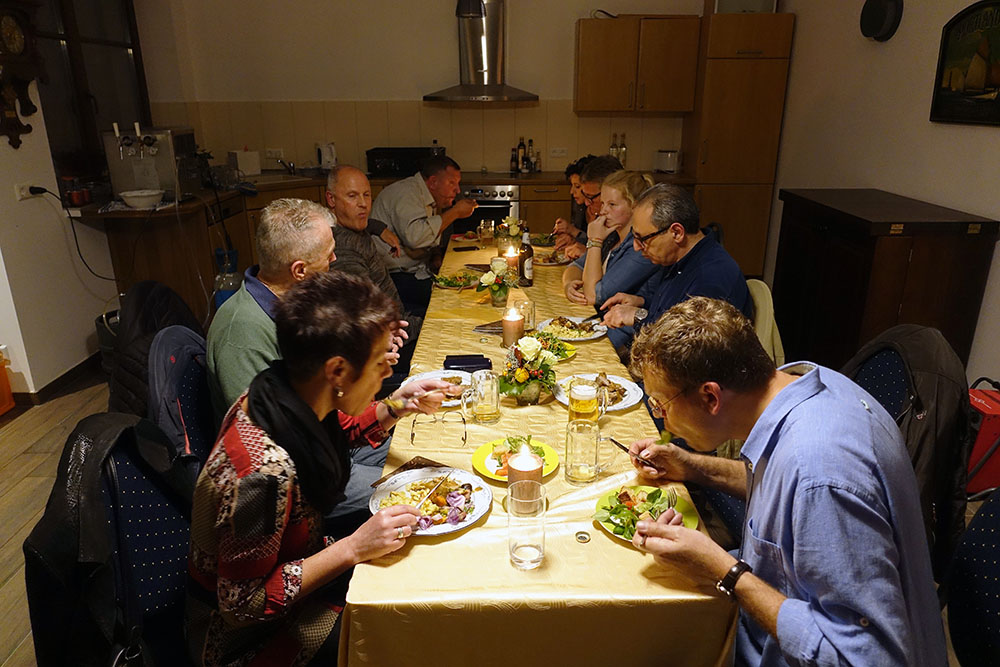 I will speak for us all when I say we all are very pleased and we will send the Dornblüth and Sohn a huge THANK YOU
for all. This have been a blast for us all and we are so happy that this has been done. It have been up's and down's but
at the end it have been better that we have expect. The pick up with everything around will icing the cake with your
hospitality and generosity, so once again THANK YOU ALL.
So here is a few quick ones of my watch and more will come.
The raised metal numbers really pop up fron the dial.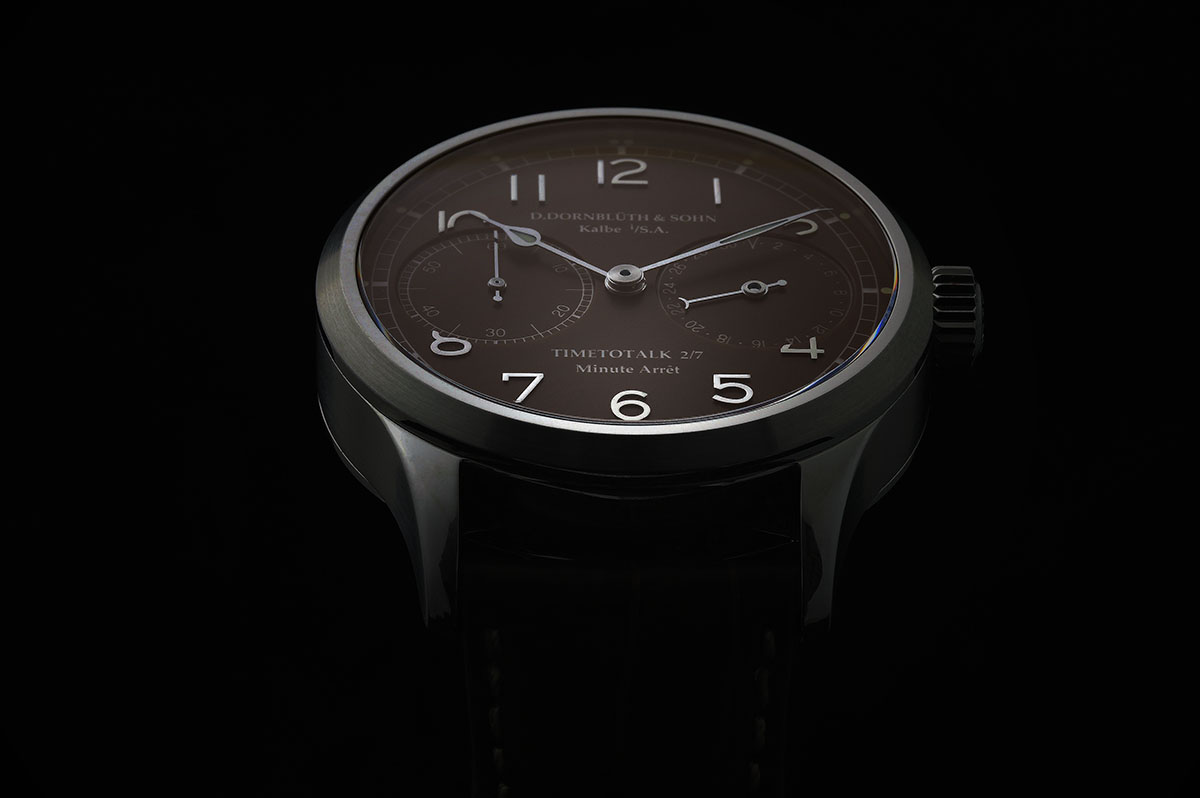 It's not easy to bring out the brown color correct.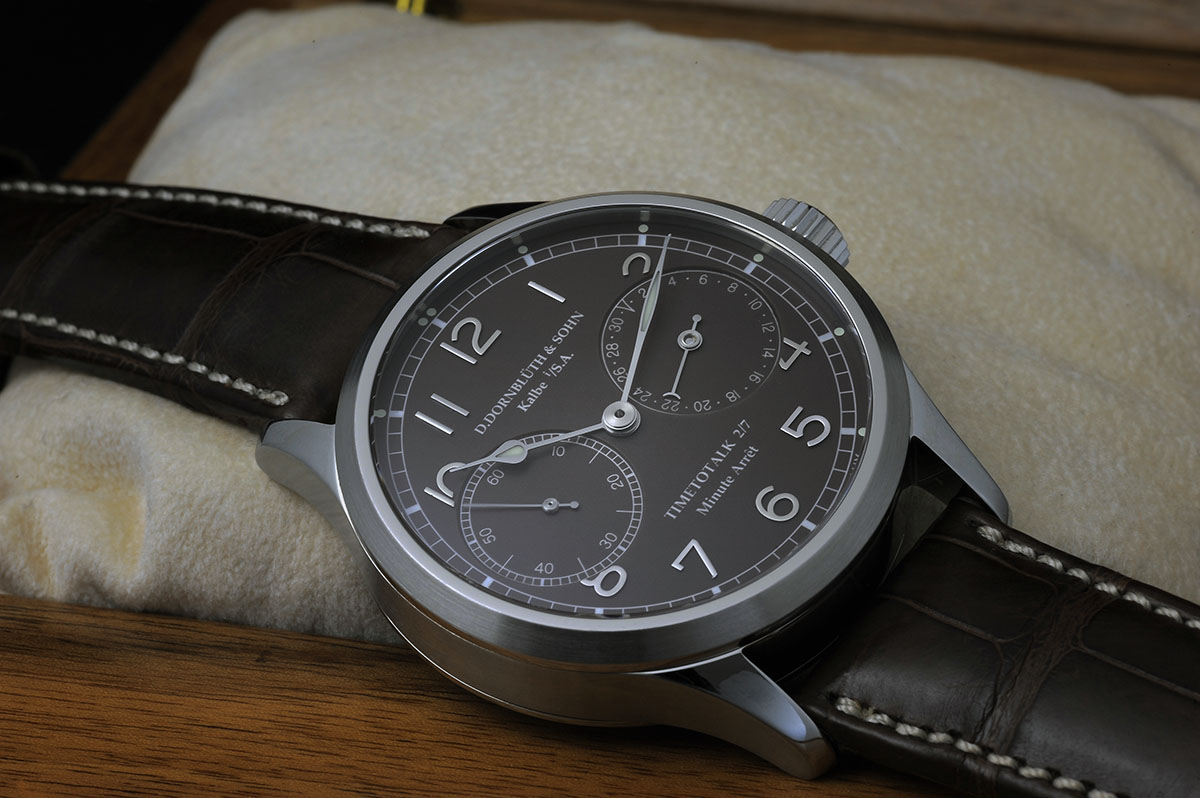 Unique engraving on the clasp.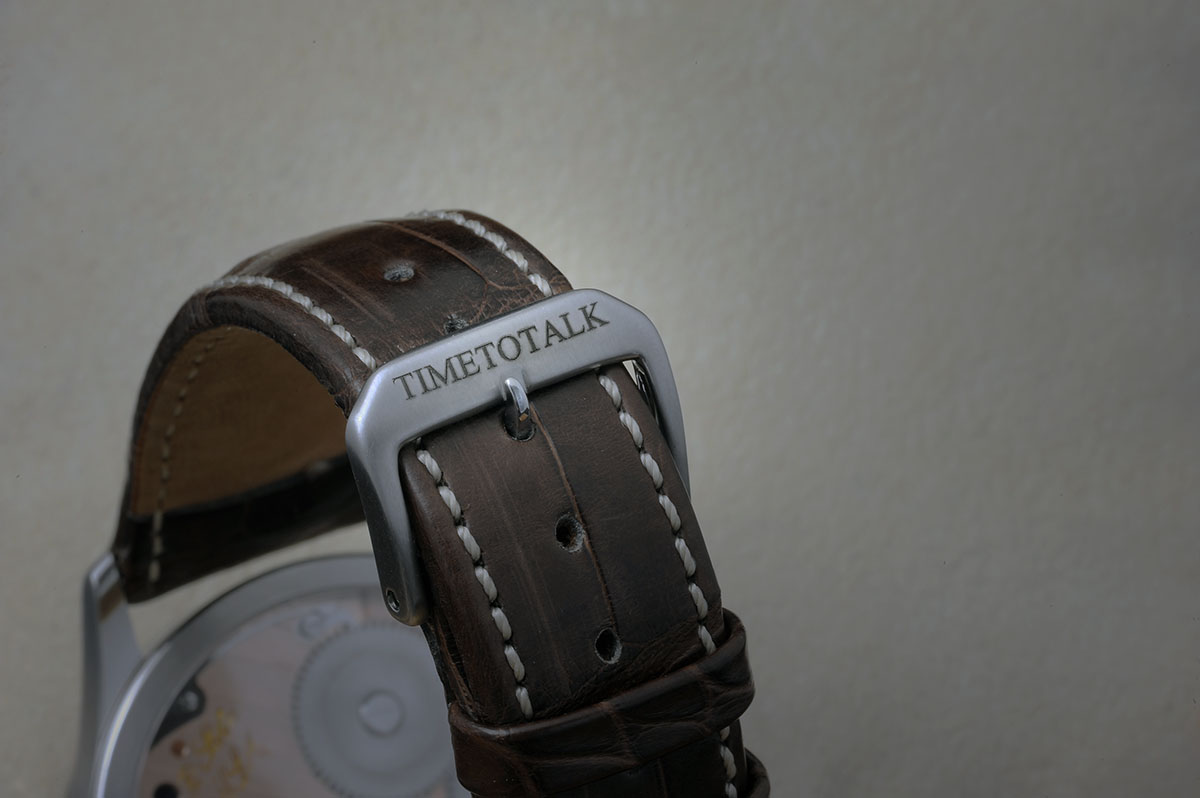 I go for the Kalbe ribbings.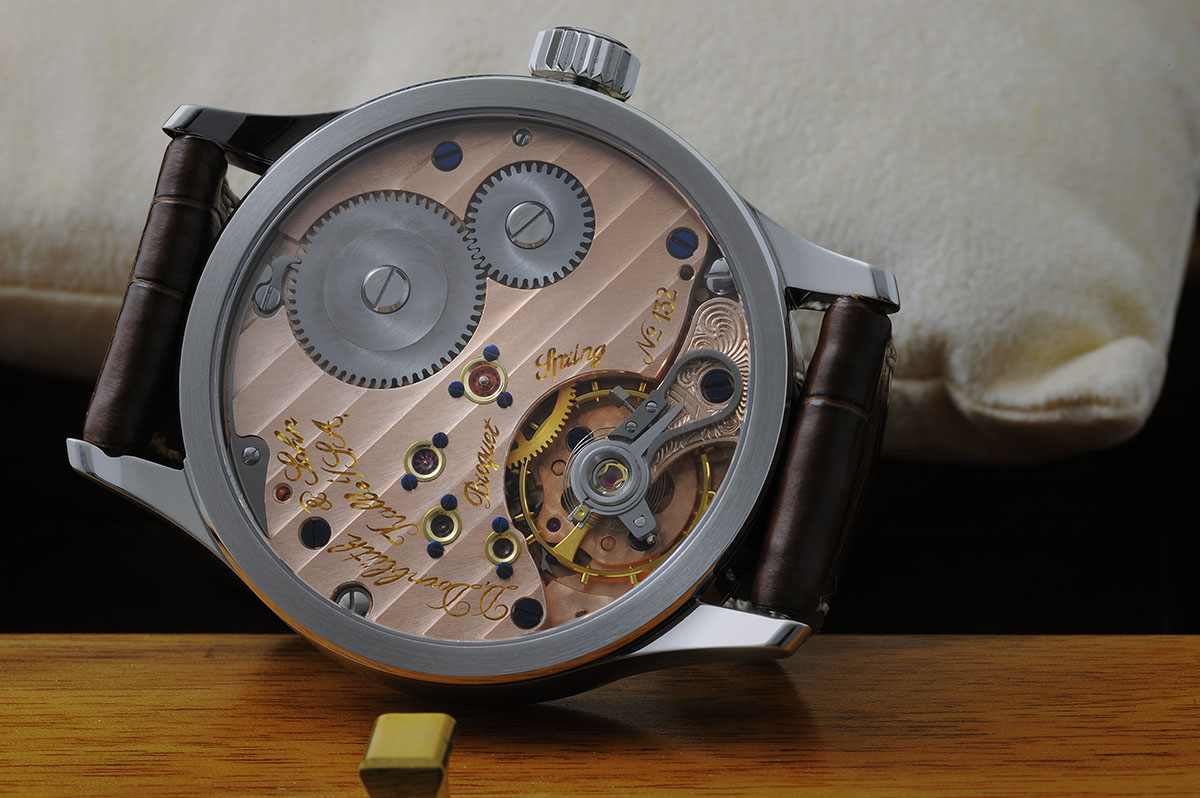 The Breguet Spring engraving.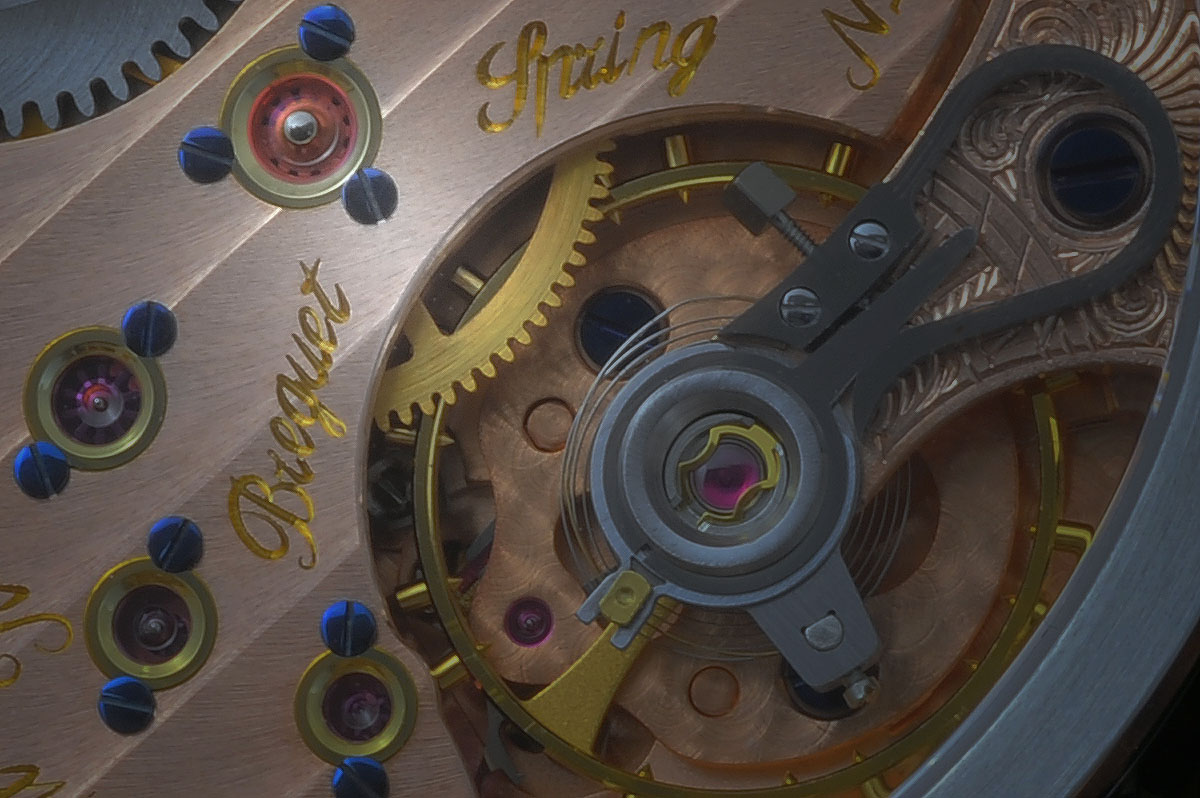 I go for polished hands with a discreet Luminova application and a dot at the 5 minute markers.