SEIKO 5 Brian May Red Special
Brian May guitarist Queen bought his first Seiko 7548-7000 during their first Japan tour in 1974.
He has since used this extensively, now in 2020 he has taken with a cooperation with Seiko
presented a Seiko 5 automatic as a tribute to his unique guitar "Red Special".
What is so special about this guitar? Well, Brian built this with the help of dad Harold

mid sixties. They had a fireplace at home that they would dispose of and have then used

most of the wood from this to make the guitar. So this guitar is quite unique and the microphones

can be individually controlled which means that Brian got a very unique sound. The tremolo system

is made of old bicycle parts and a sewing needle, you had to take what you had.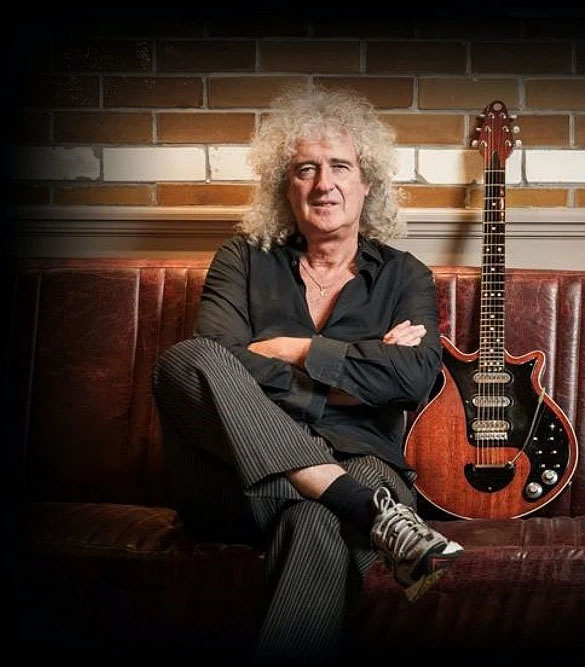 Now to the watch it is all about. After growing up to Queen's music during the seventies, that was one must add to the collection.


It comes in a guitar case type hard case that is a little over 12 inces long, dressed with leather, rivets and with reinforced corners.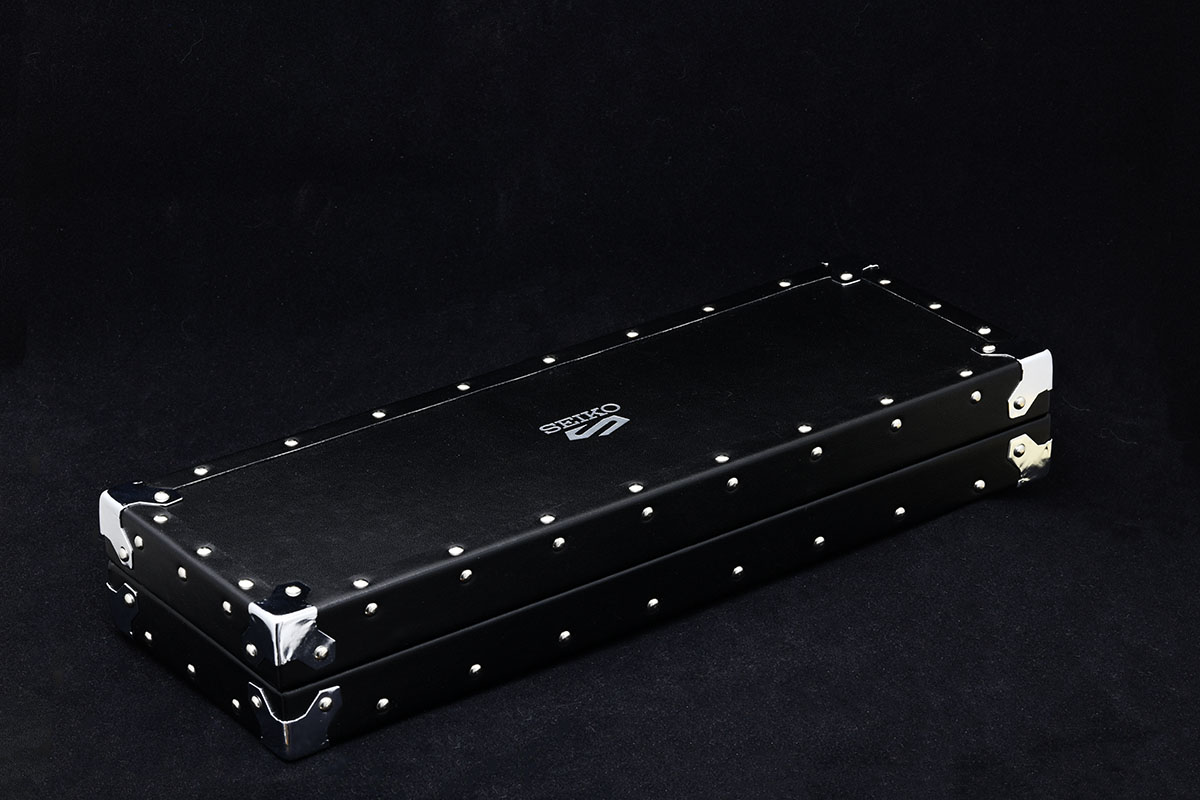 Inside is the watch that comes with a black NATO strap (which Brian had on his Seiko) and a small coin because he use instead of a plectrum.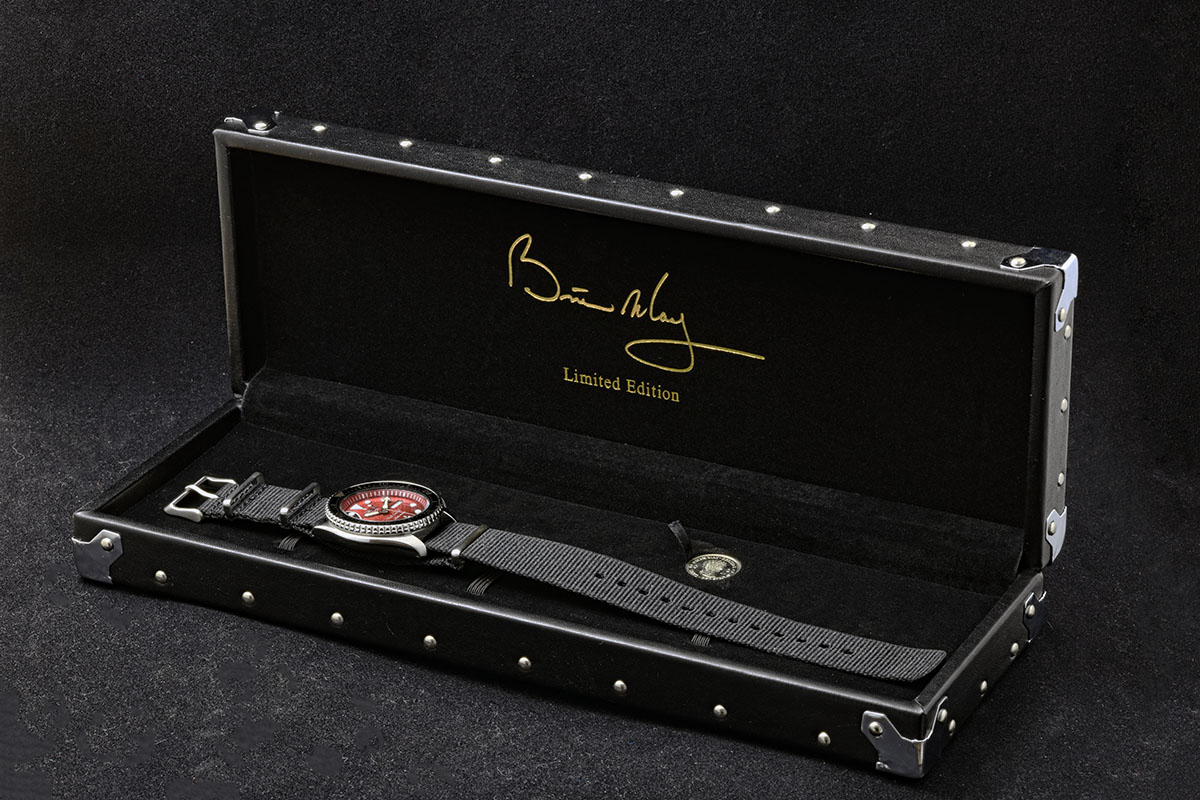 This is what it looks like, a regular Seiko 5 with a unique painting depicting Brian's Red Special.
This watch comes in 9000 copies and is then called Limited Edition as no more will be manufactured.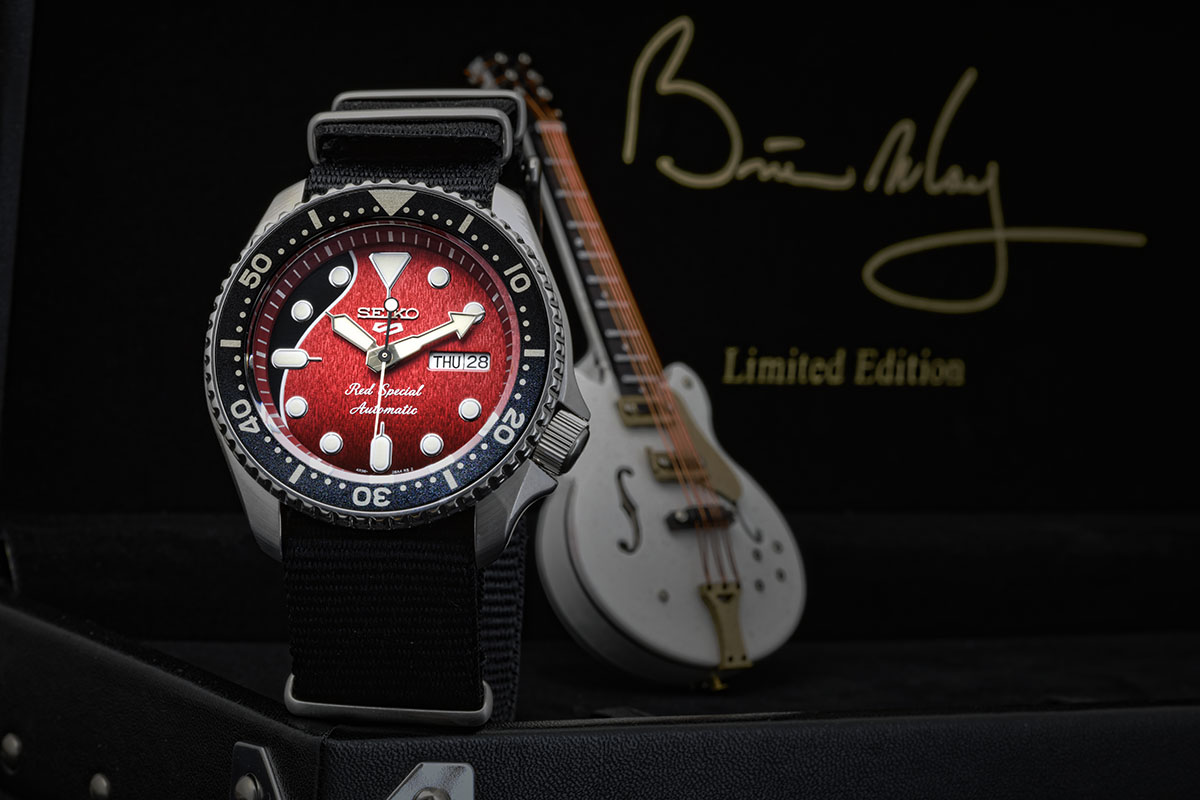 They really got to the vein on the wood really m nice.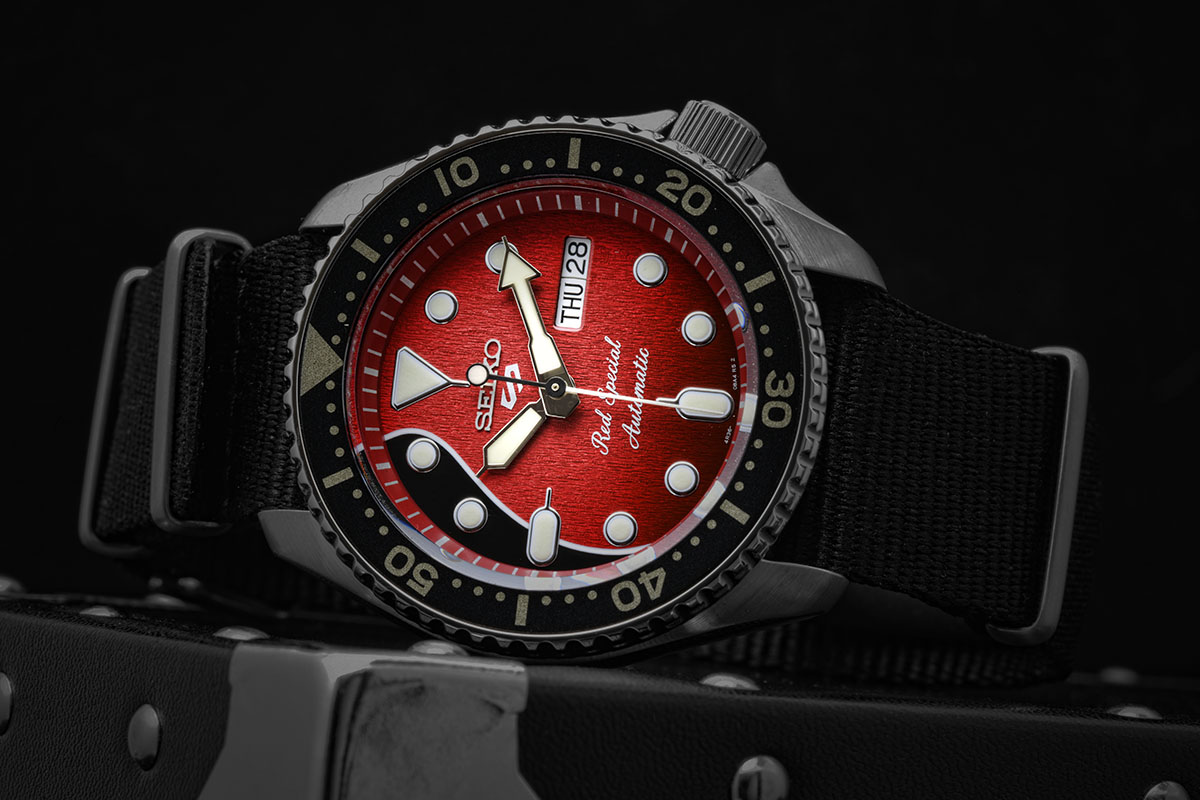 The crown at 4 o'clock position, unidirectional 60 clicks bezel, water proof to 10 bars.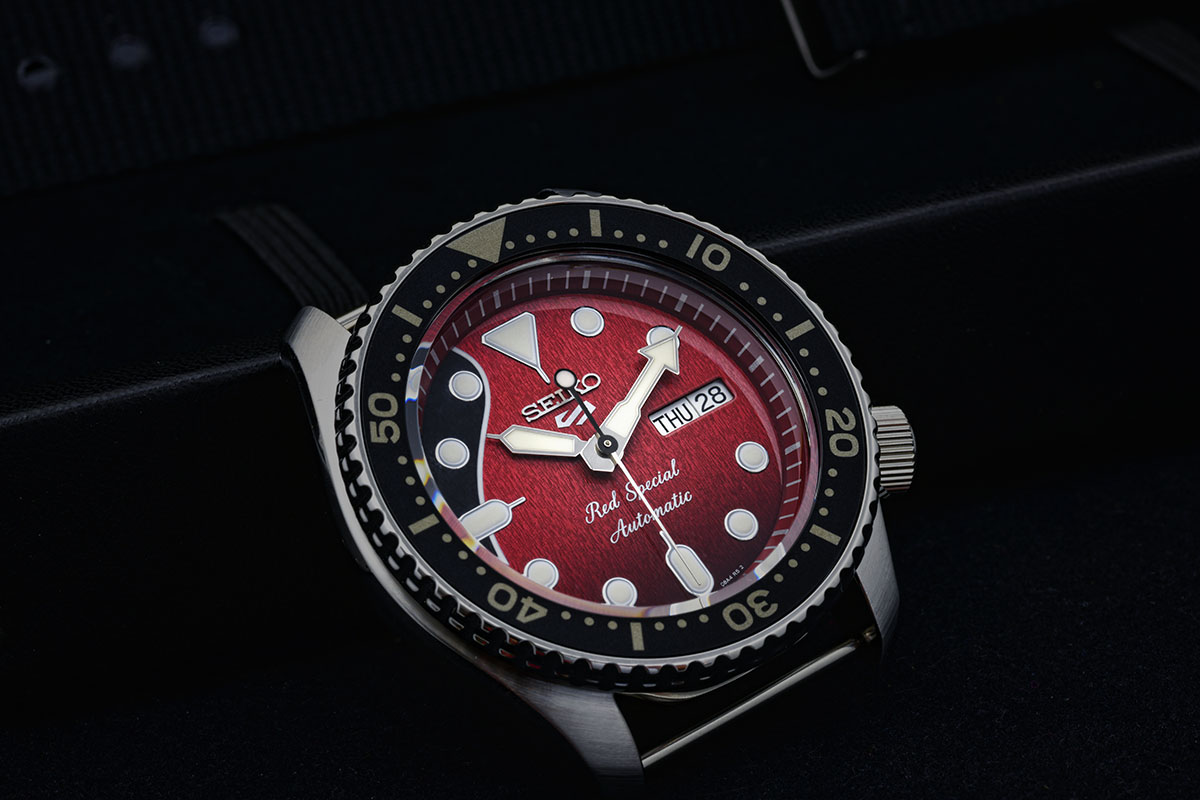 Day and date with quickset.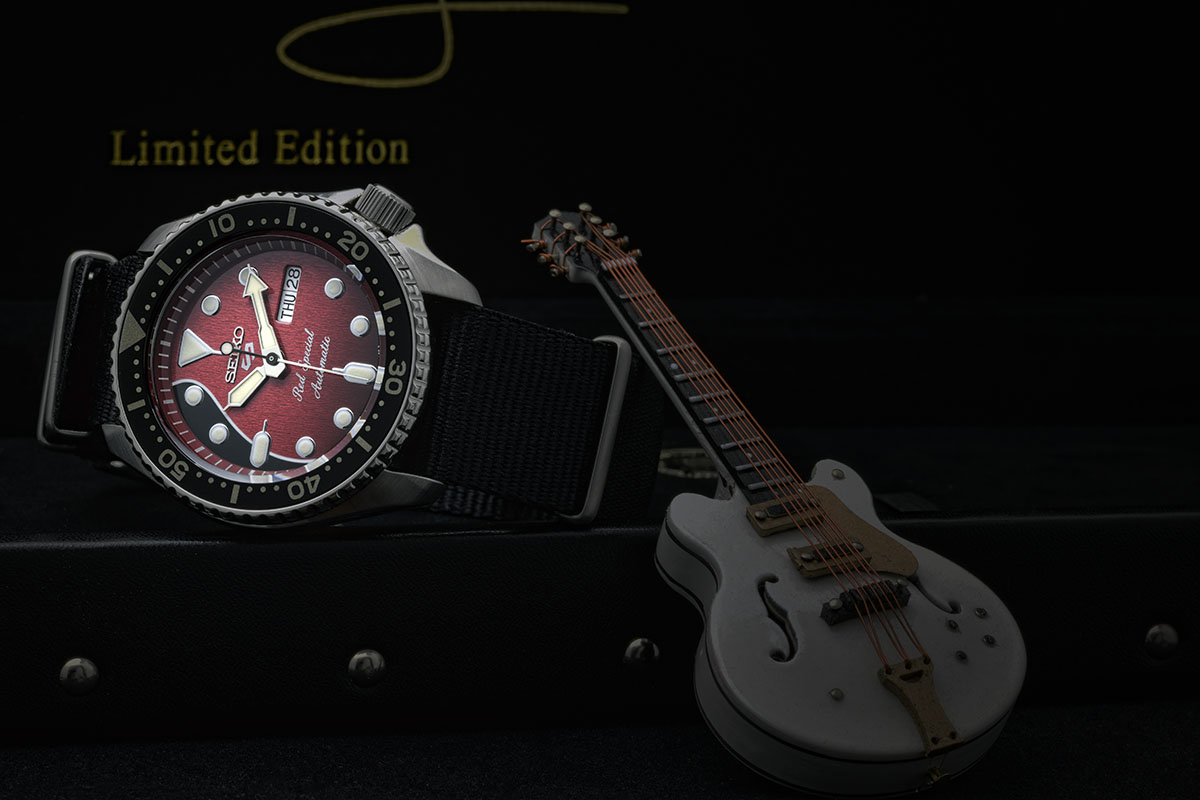 If we get really close, we can see more clearly the job they put into the vein.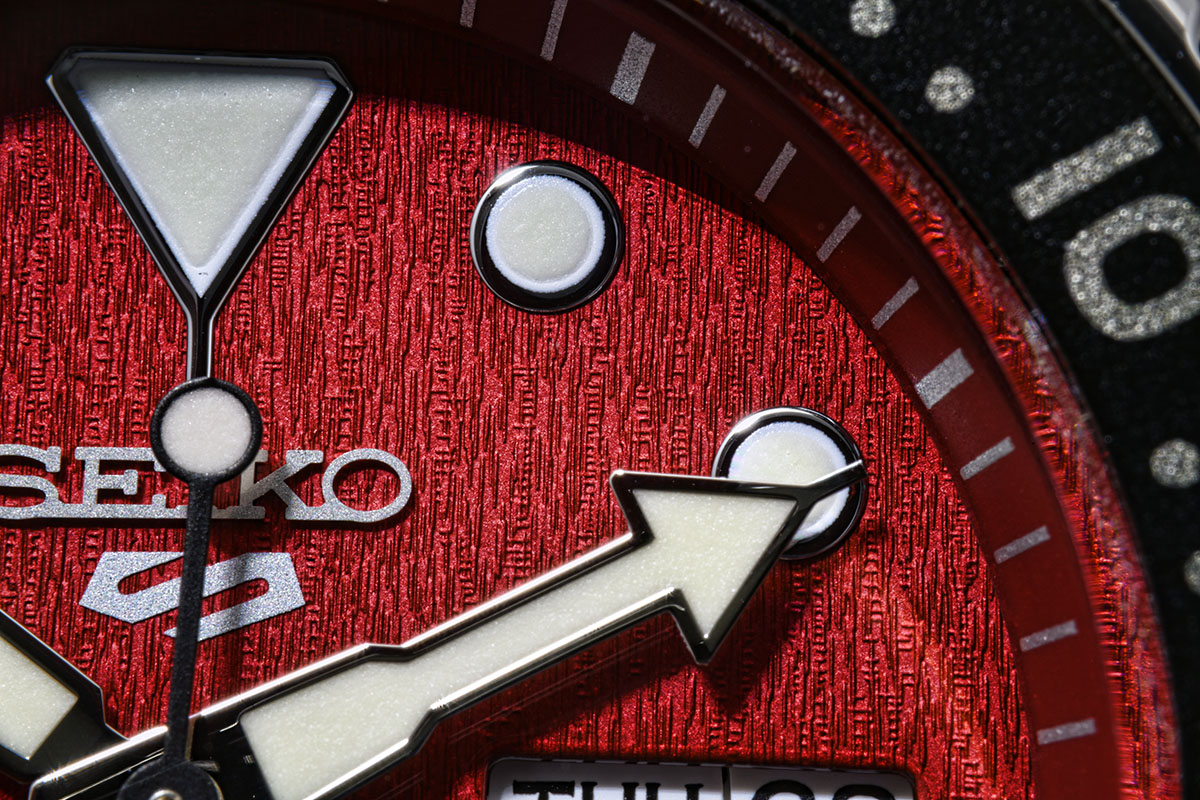 The text holds the same quality as on dials in the highest segment.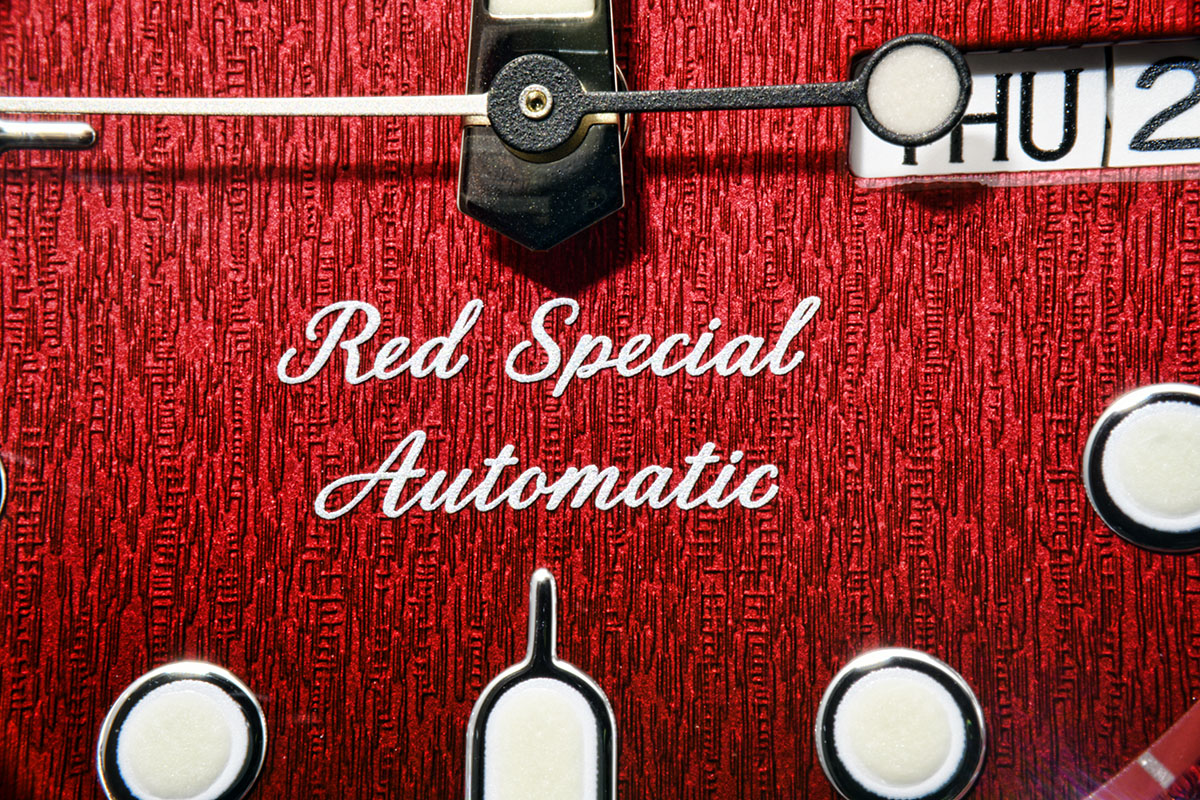 Really cool effect on the paint I have to say.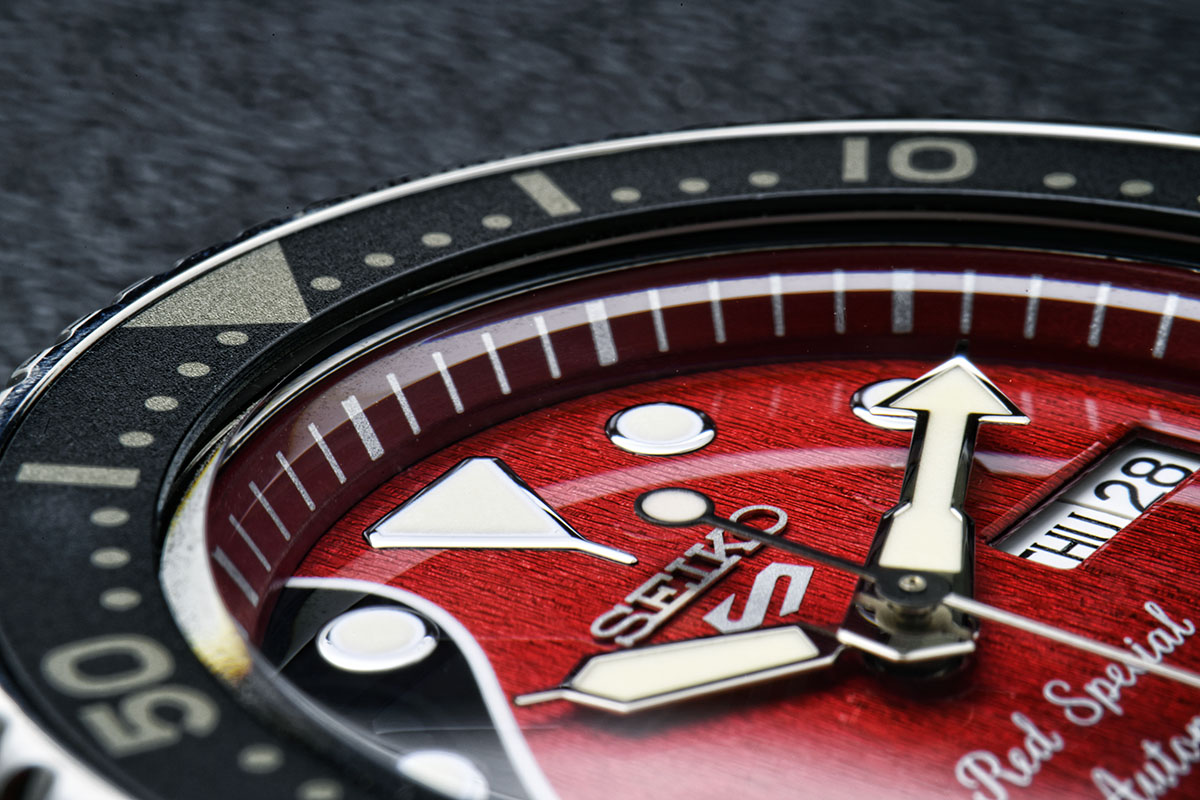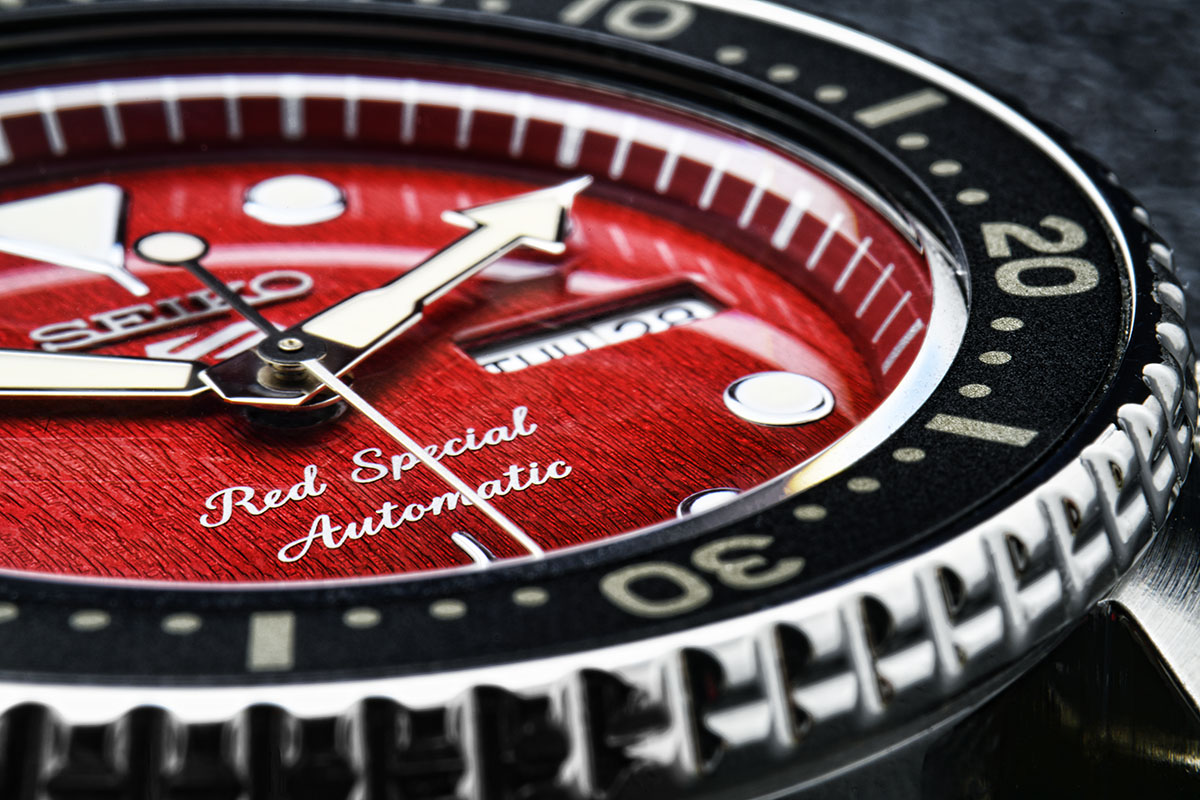 Some kind of music theme we must have.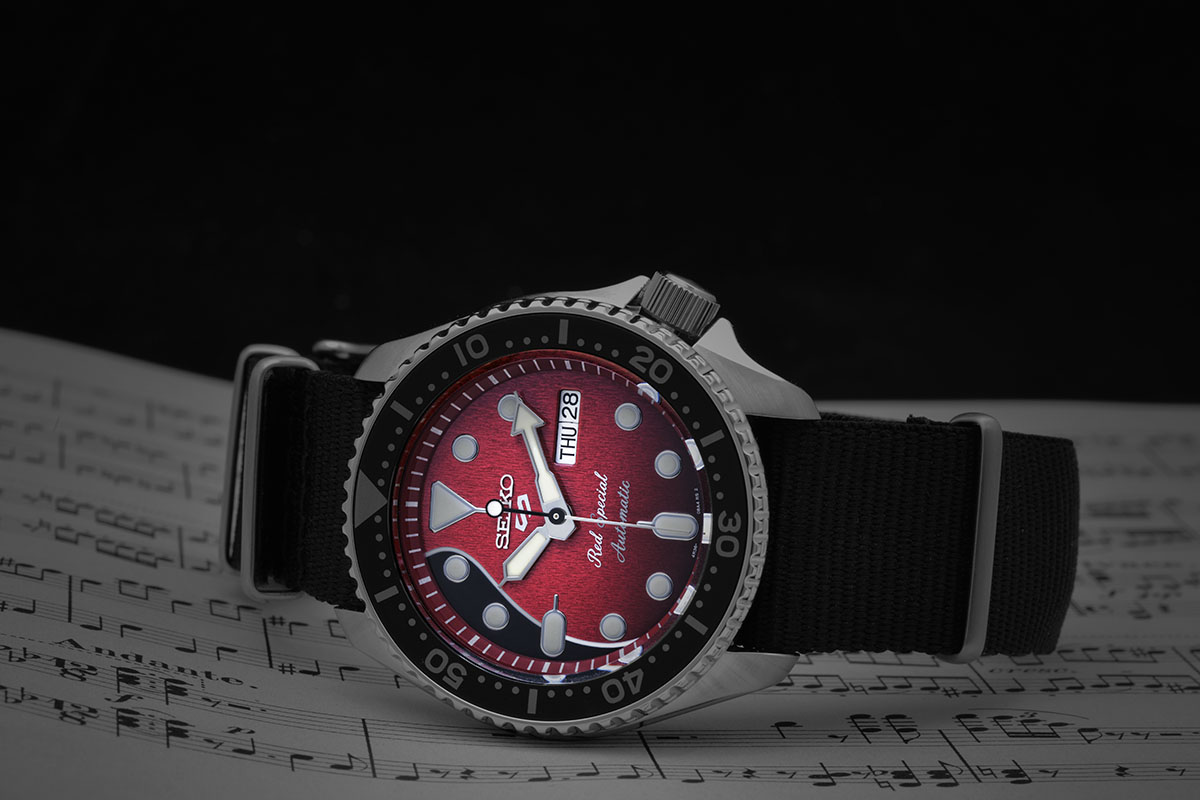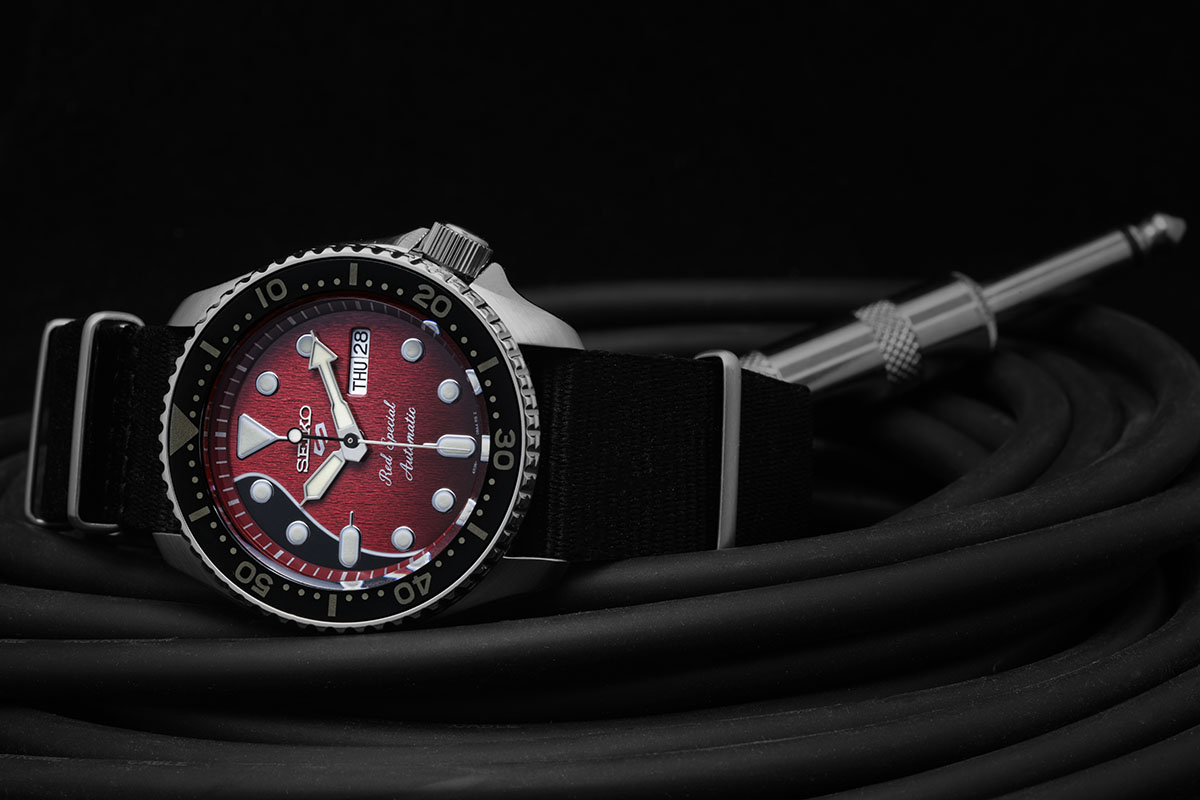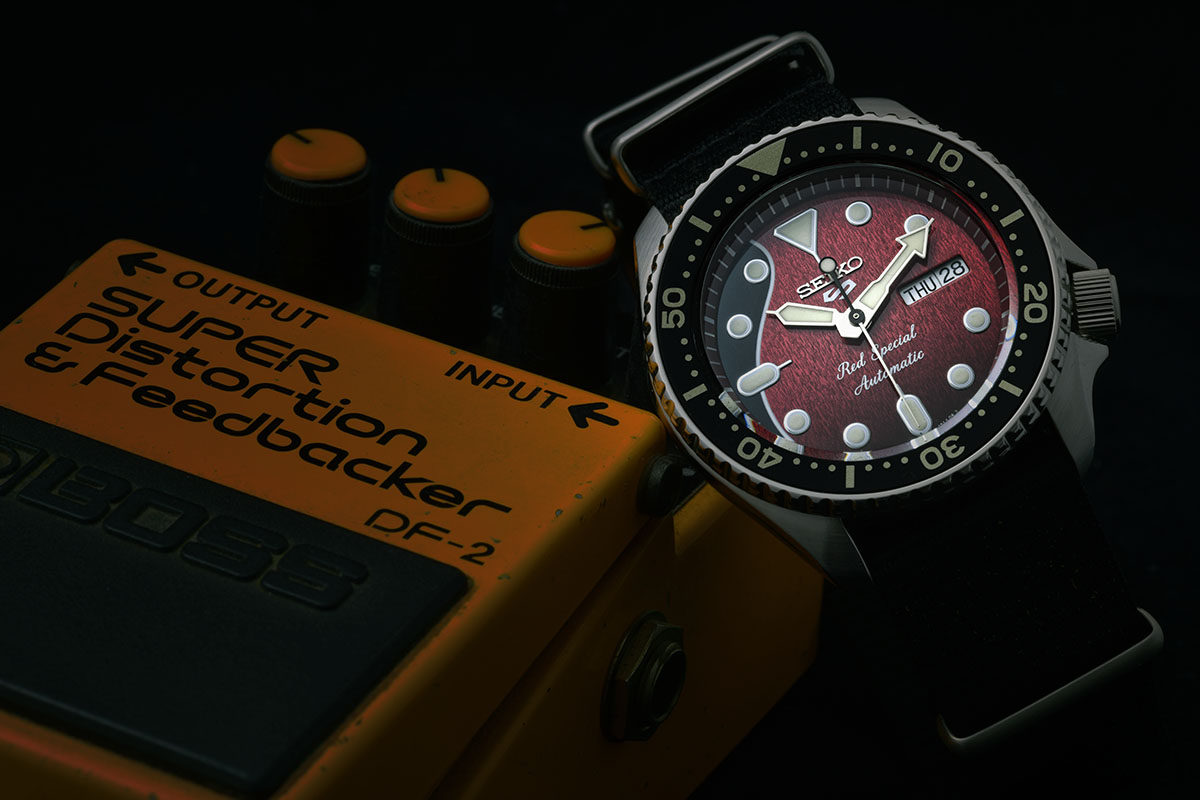 The coin from the box.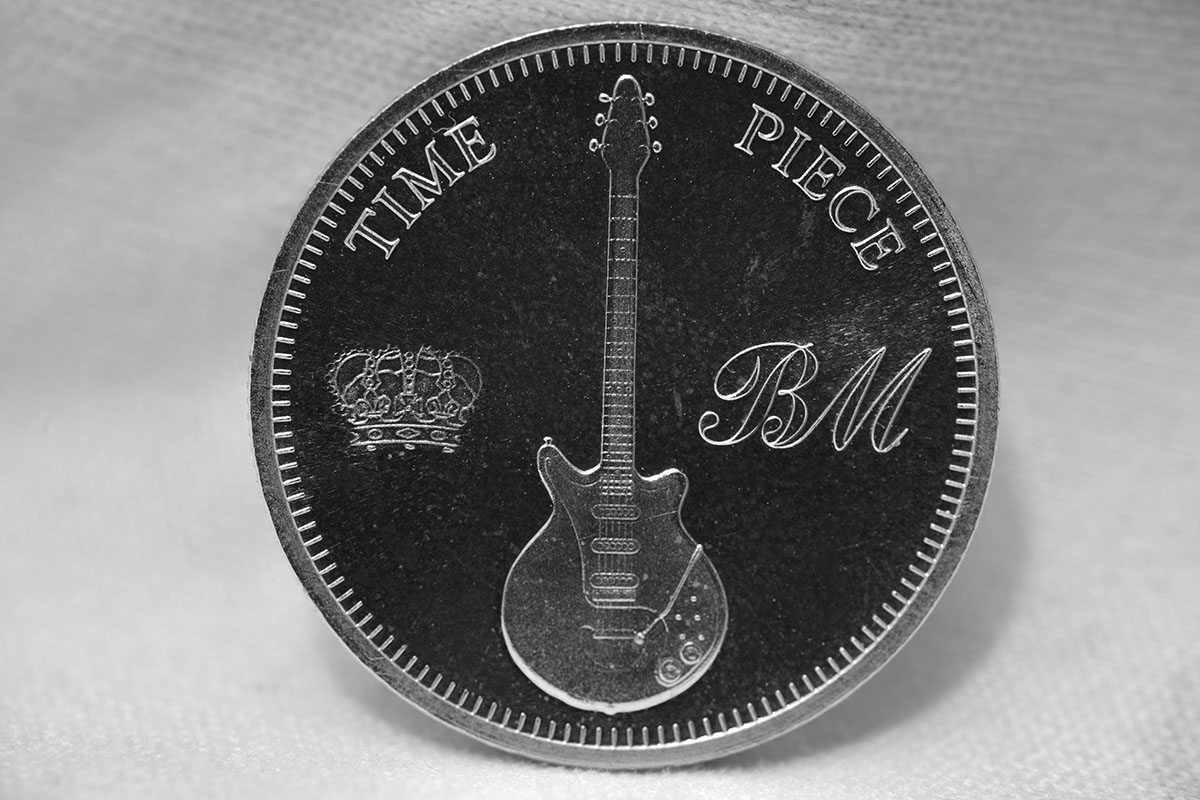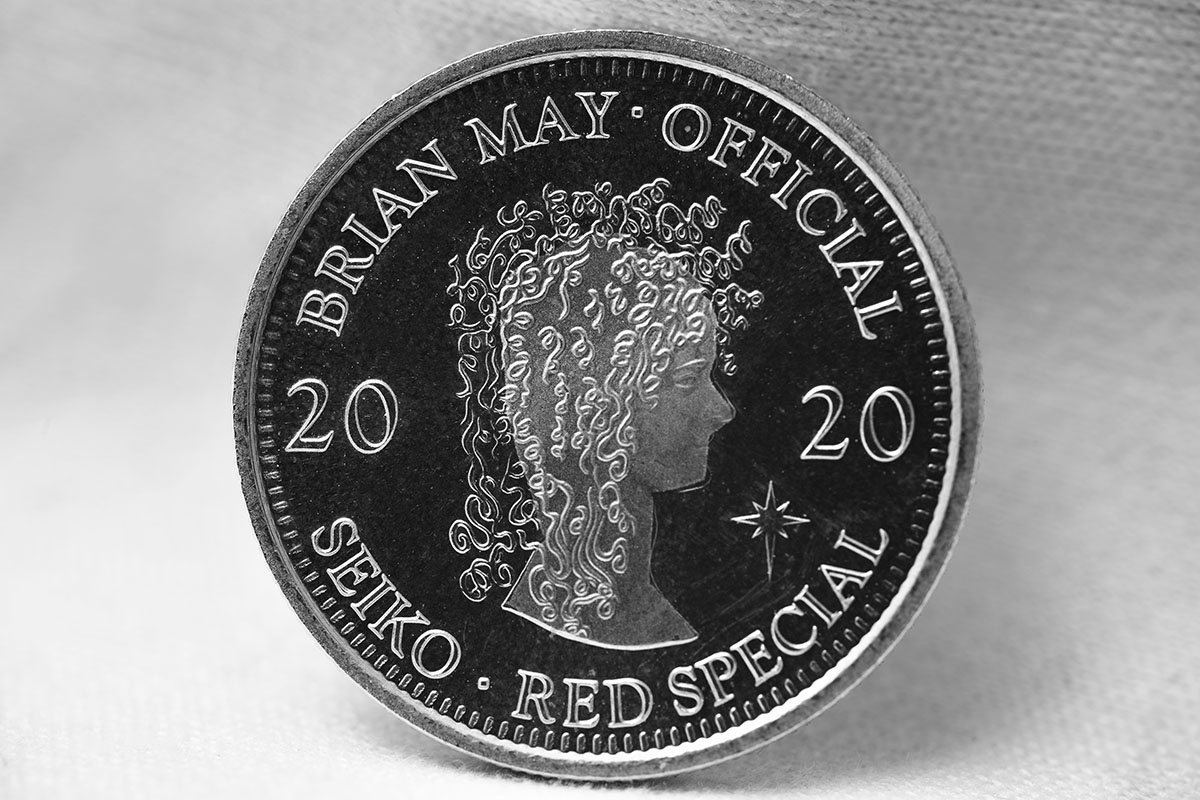 Through the glass back, we see the 4R36 movement glimpse behind Brian's signature.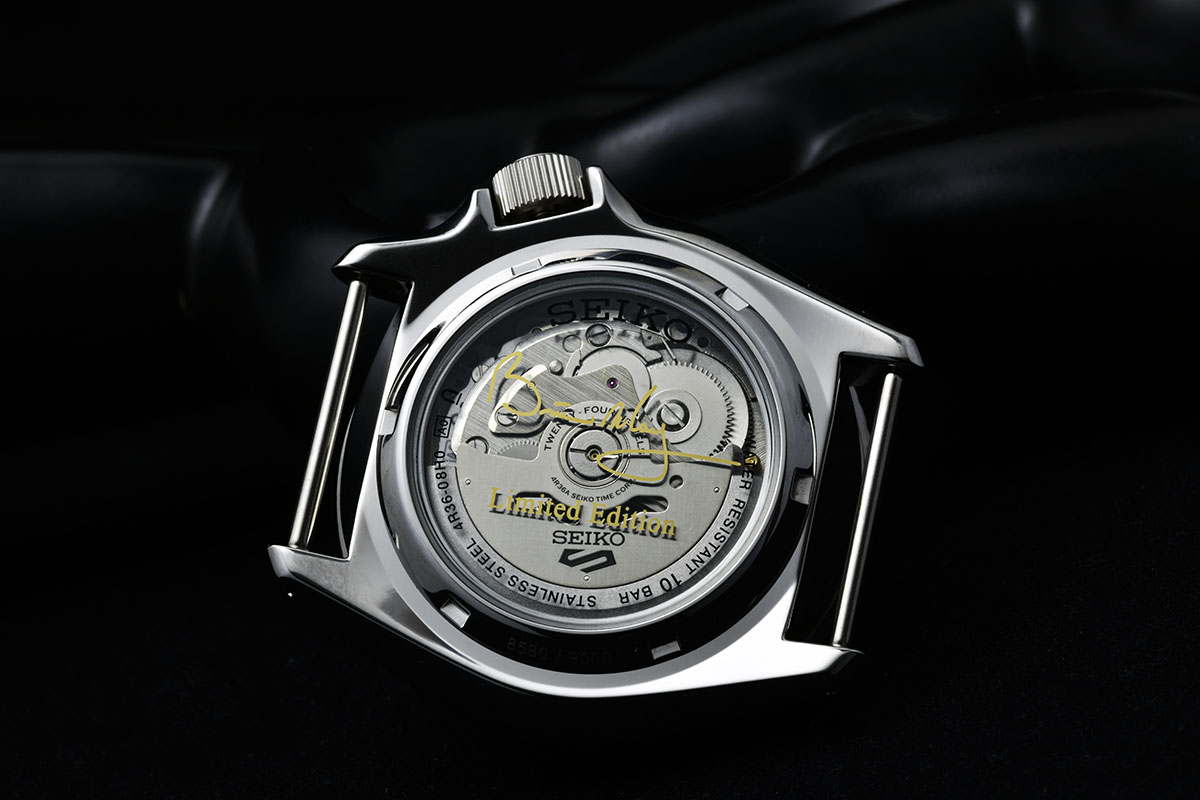 In normal order, Seiko impresses with the lume.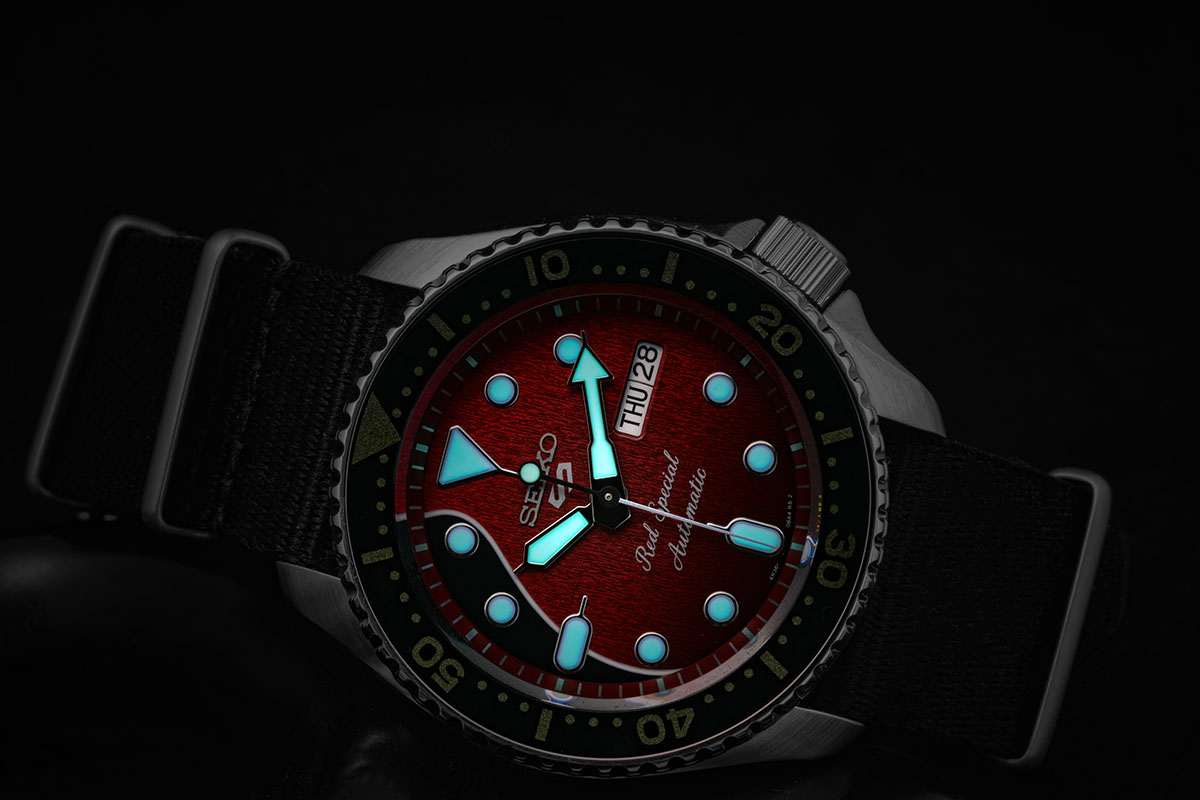 Finally a wristshot.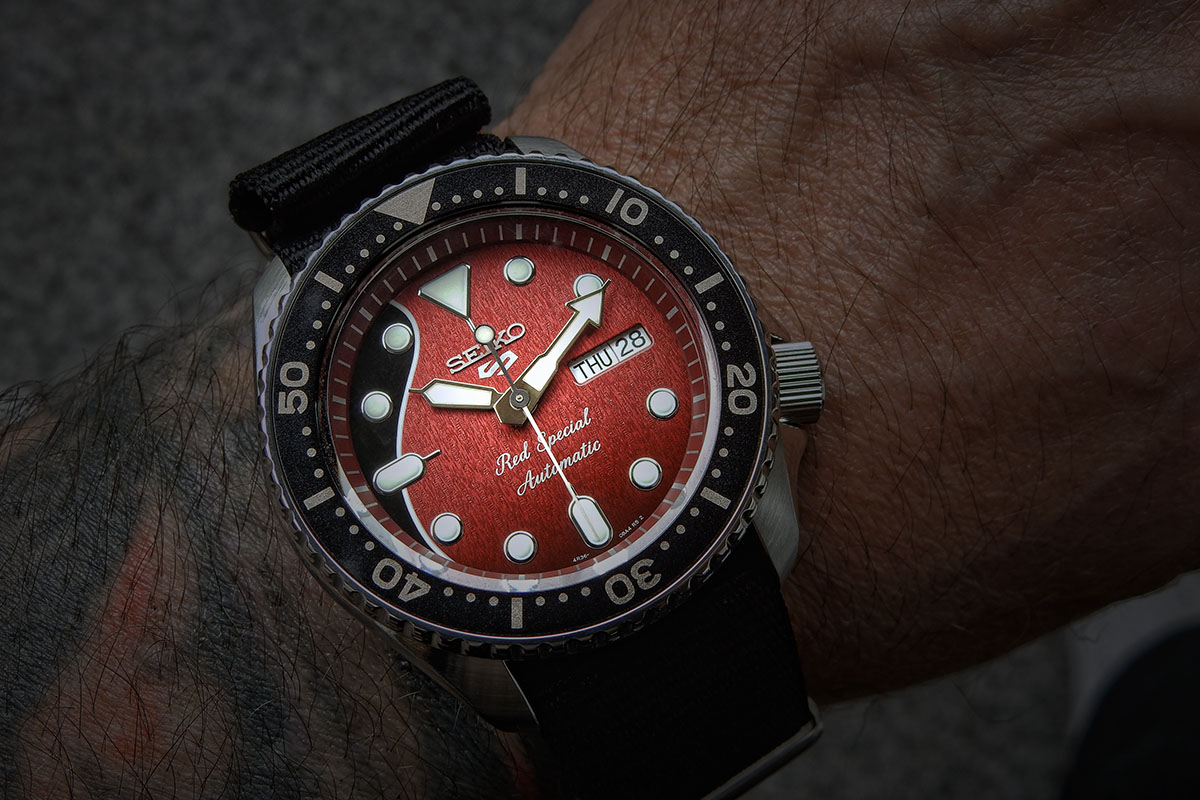 A interesting watch for only €550.