Baselworld 2017
It starts a sunny day in Stockholm, SWEDEN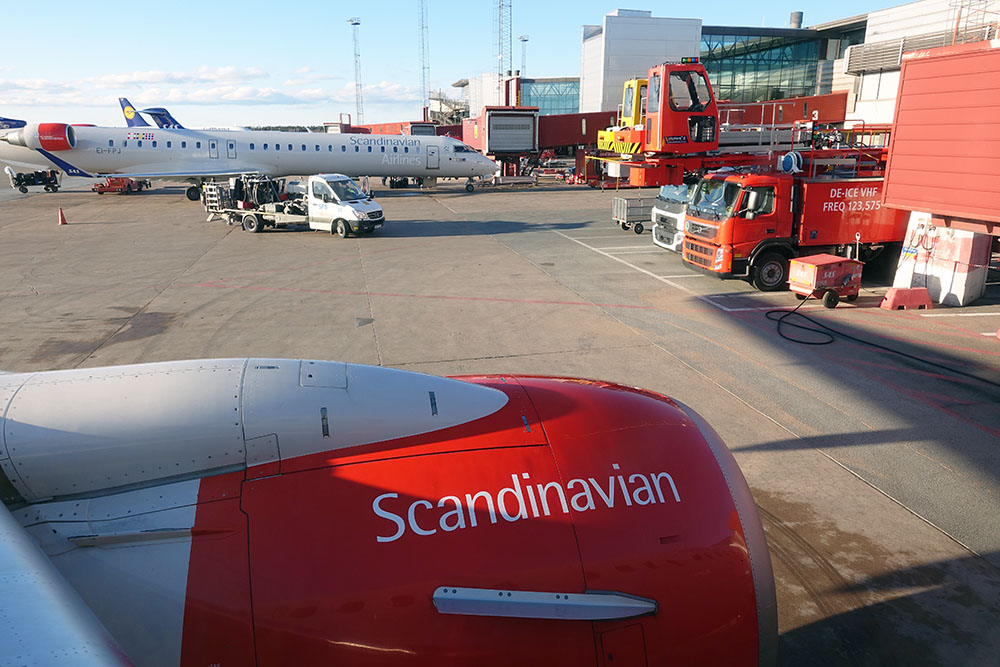 It looks like there is more guys on the way to Switzerland.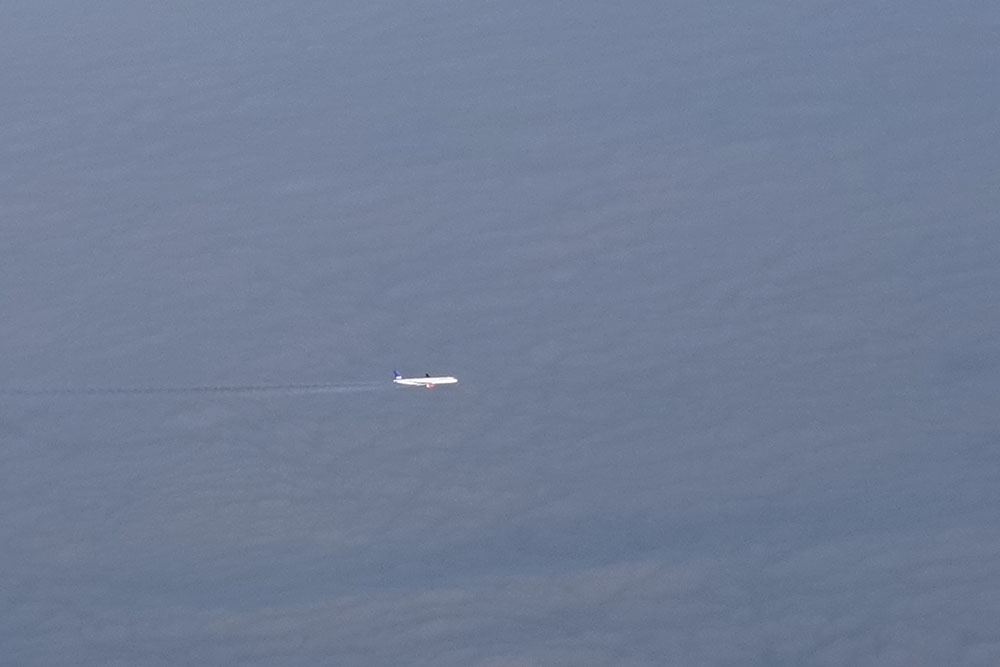 Now we hit the ground.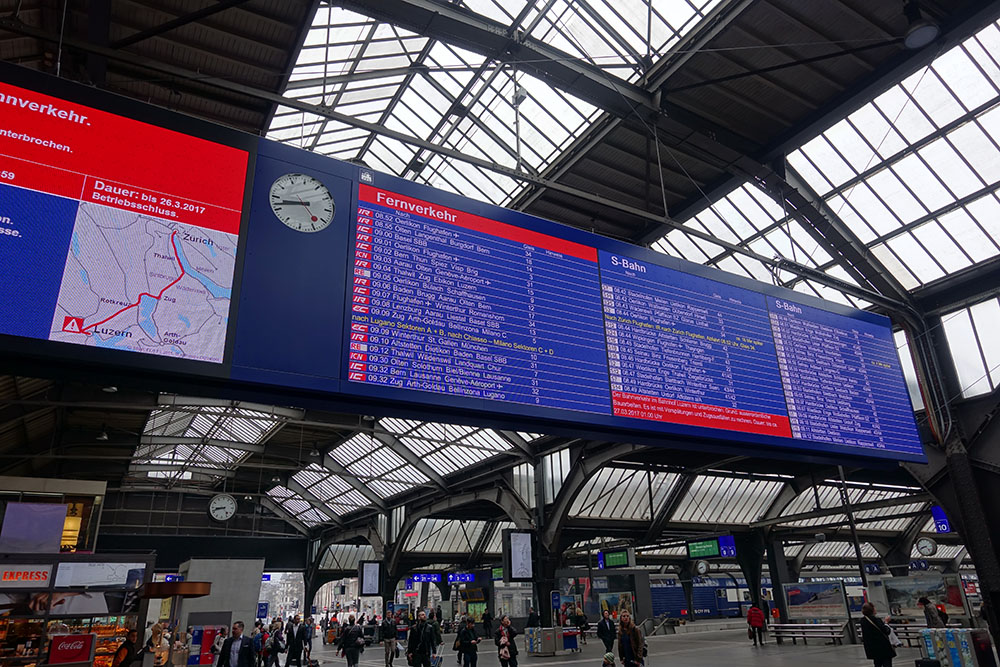 Yes, finally we found what we are looking for.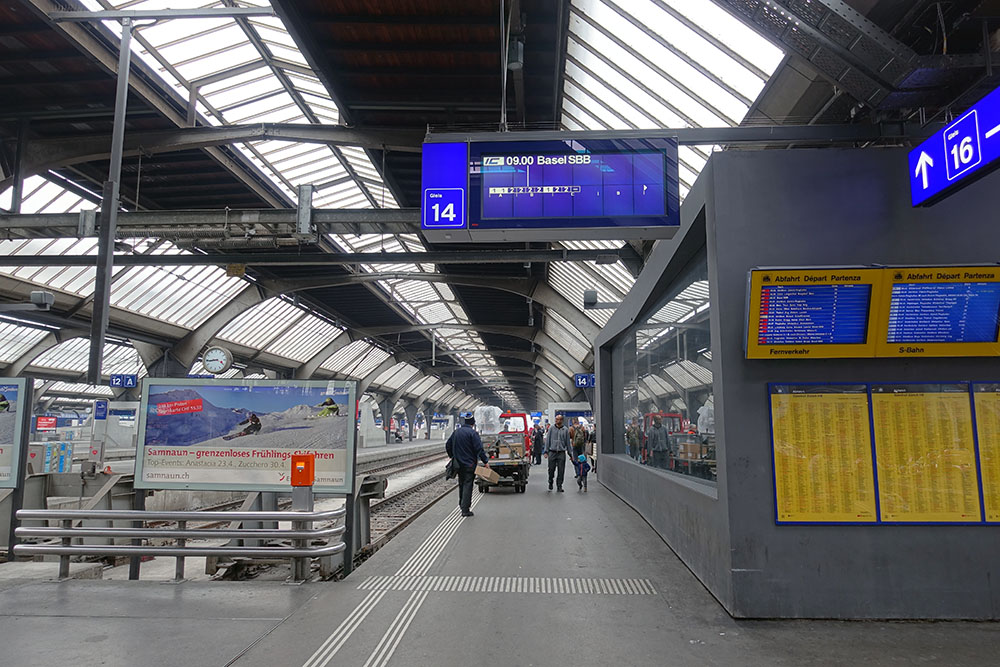 Now there is time for serious wristshots.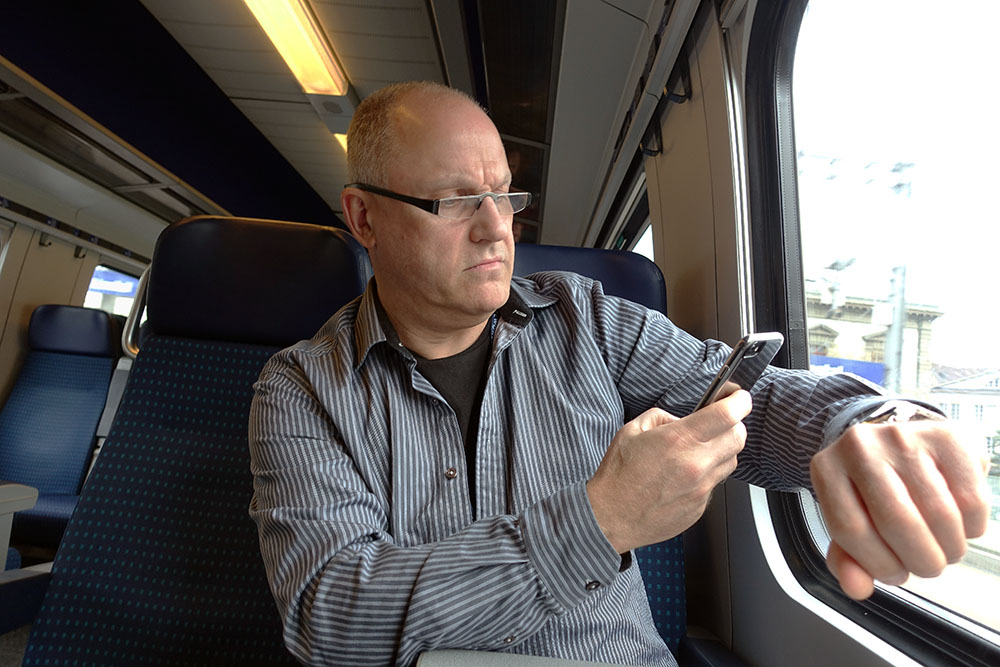 We moving closer.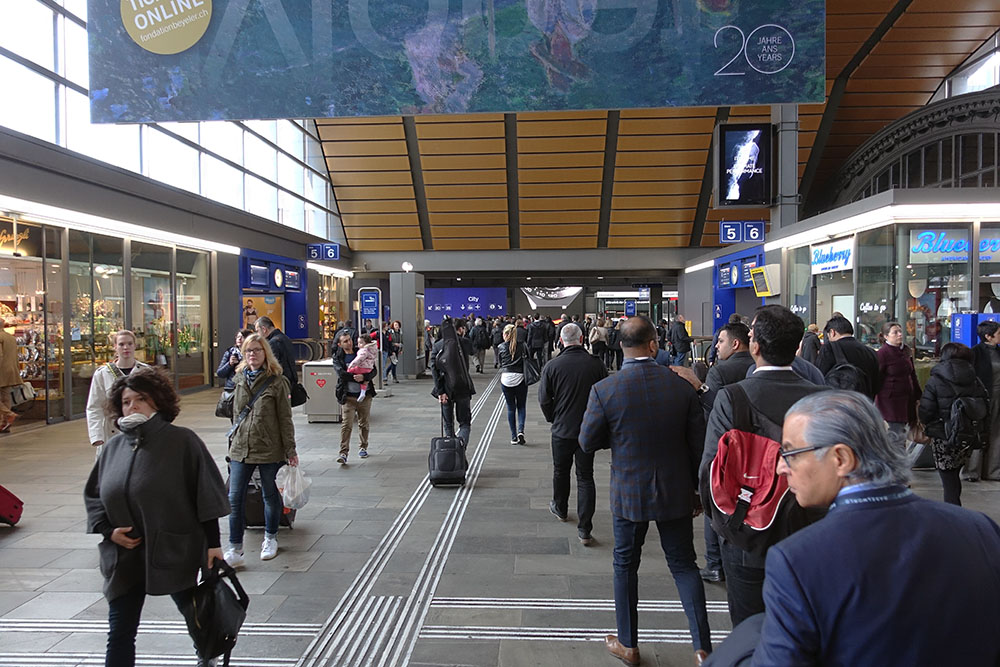 And there we are.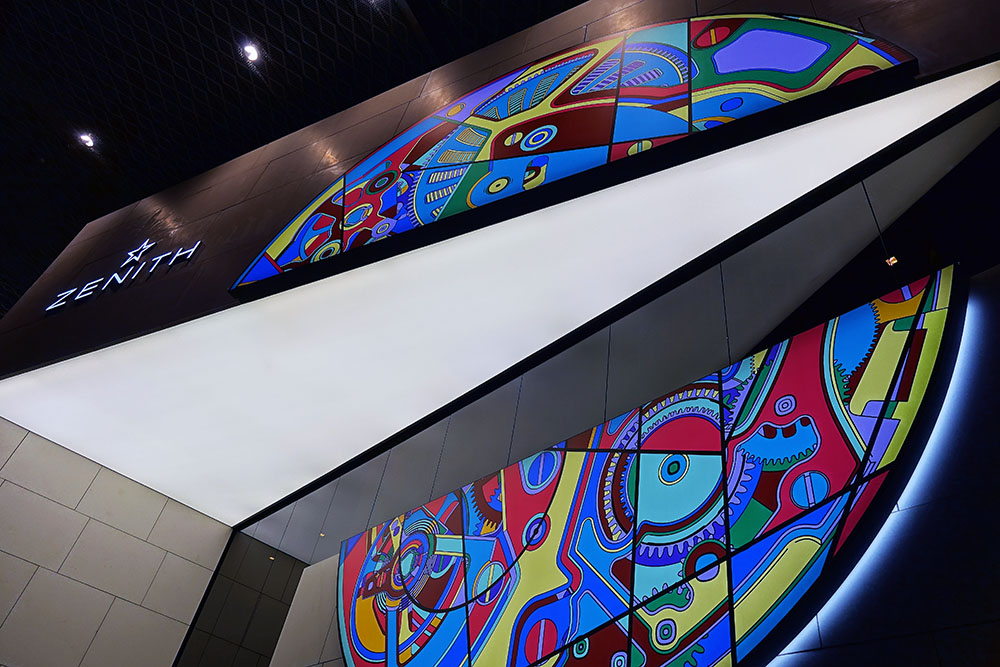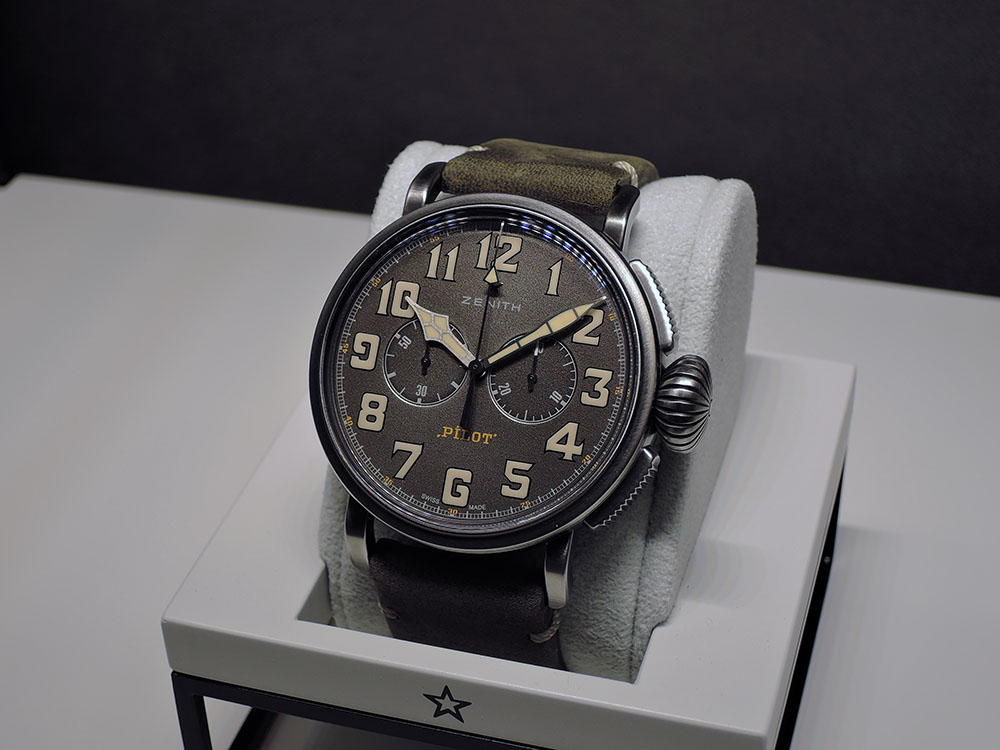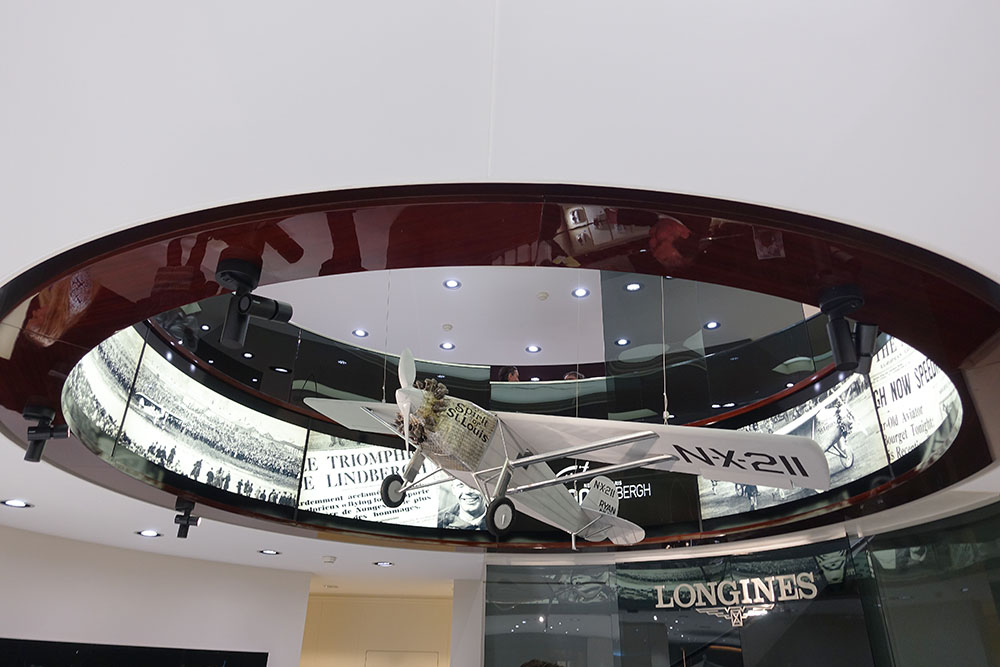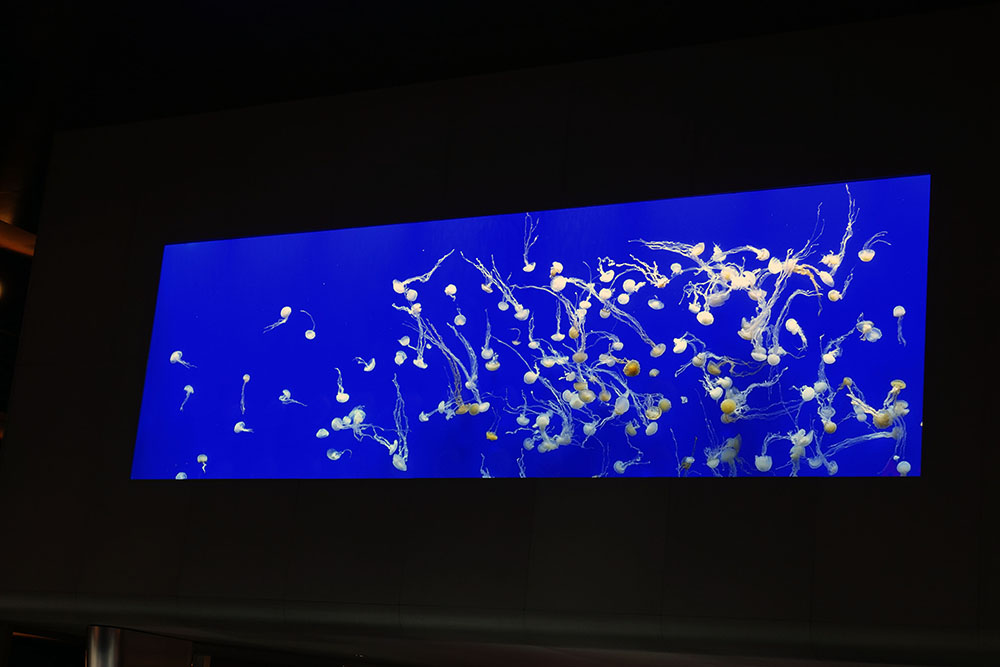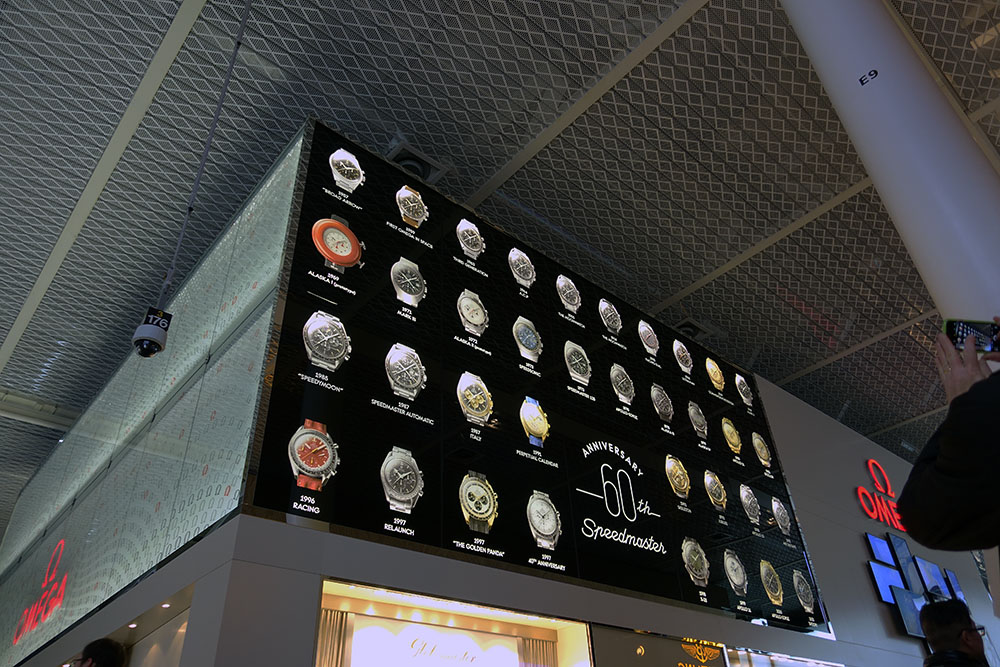 So what will Rolex give us this year?
IMHO one of their nicest diver watch now is discotinued, the classic Sea Dweller.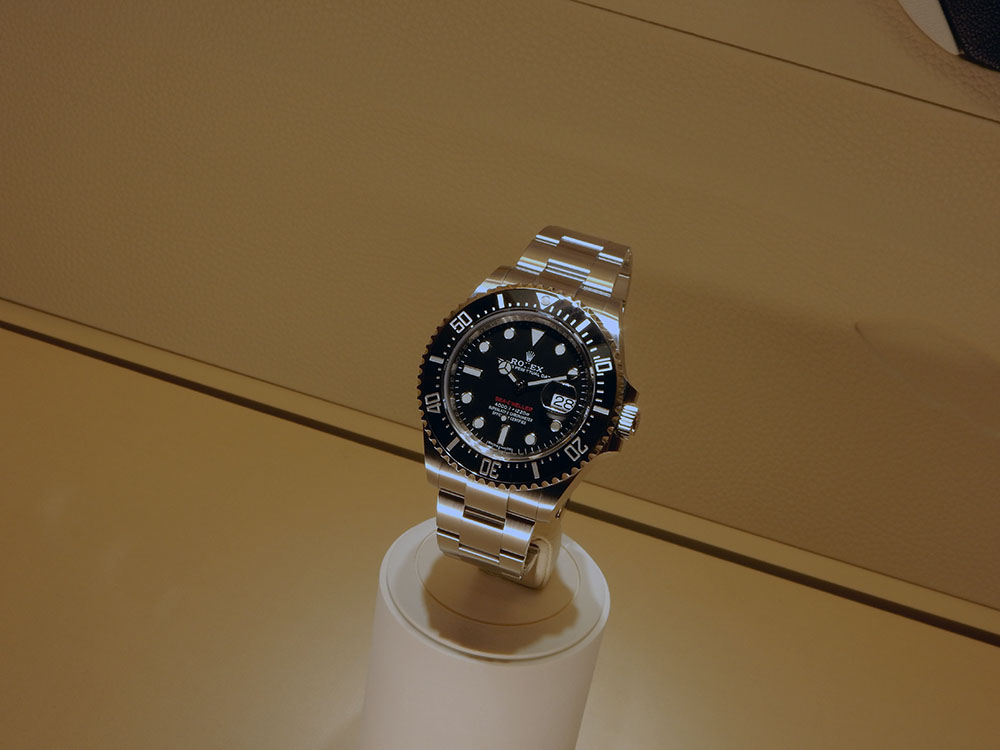 Now it's 43mm, cyclop and red letters.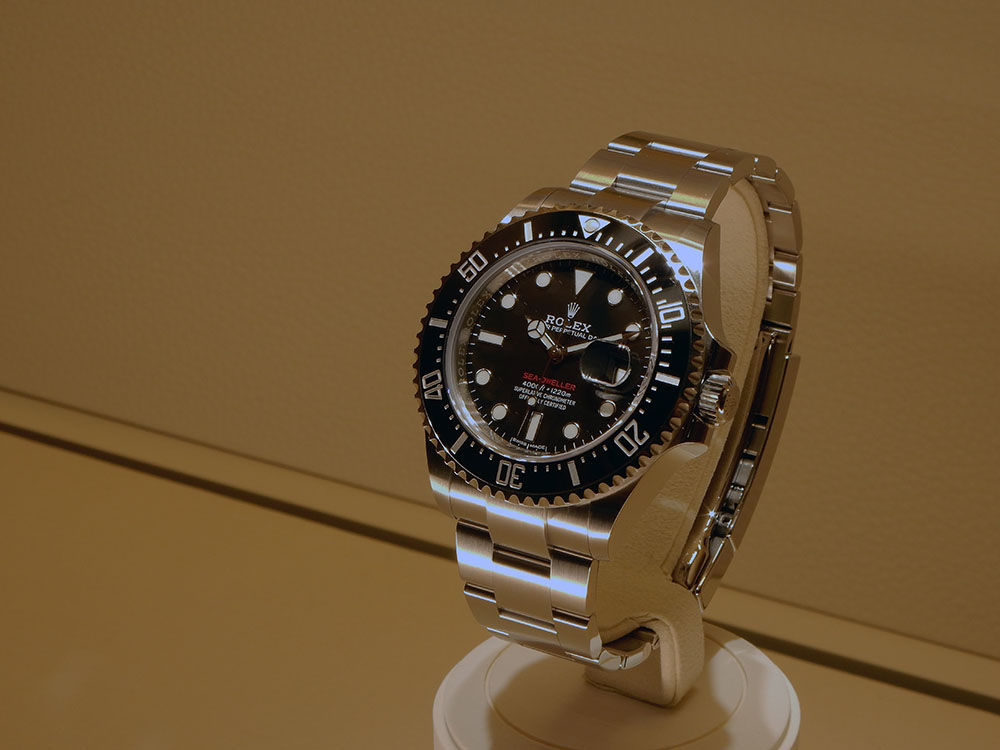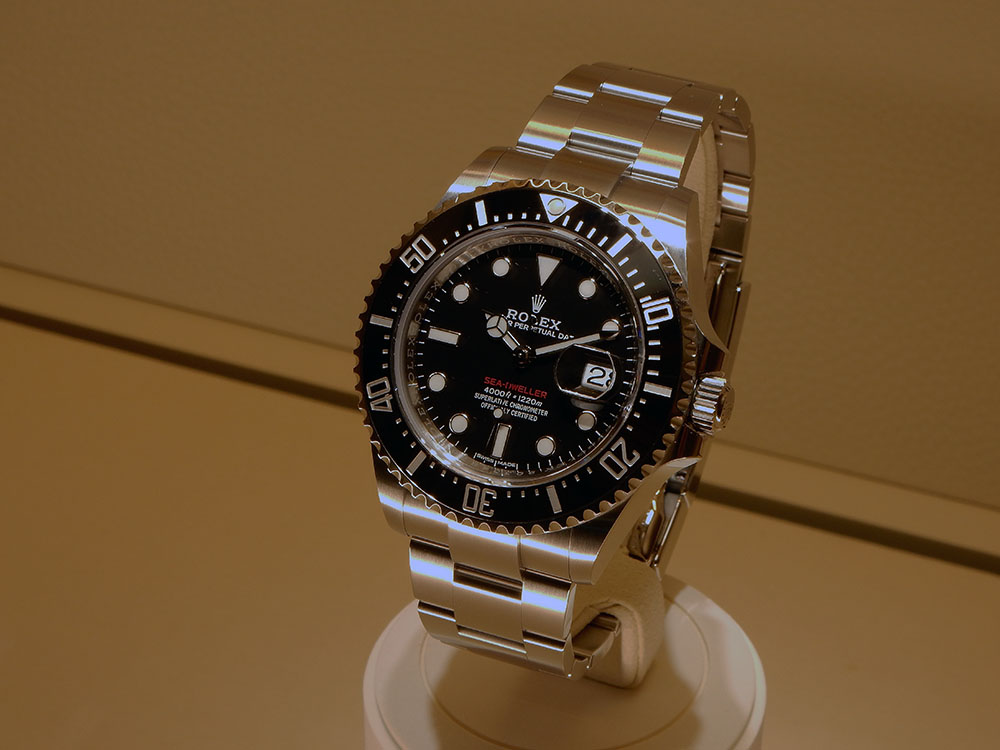 It's a little bored just to use the red letters that not sold at that time when they try it before.
So now I guess the small serie of 116600 now the price will rise.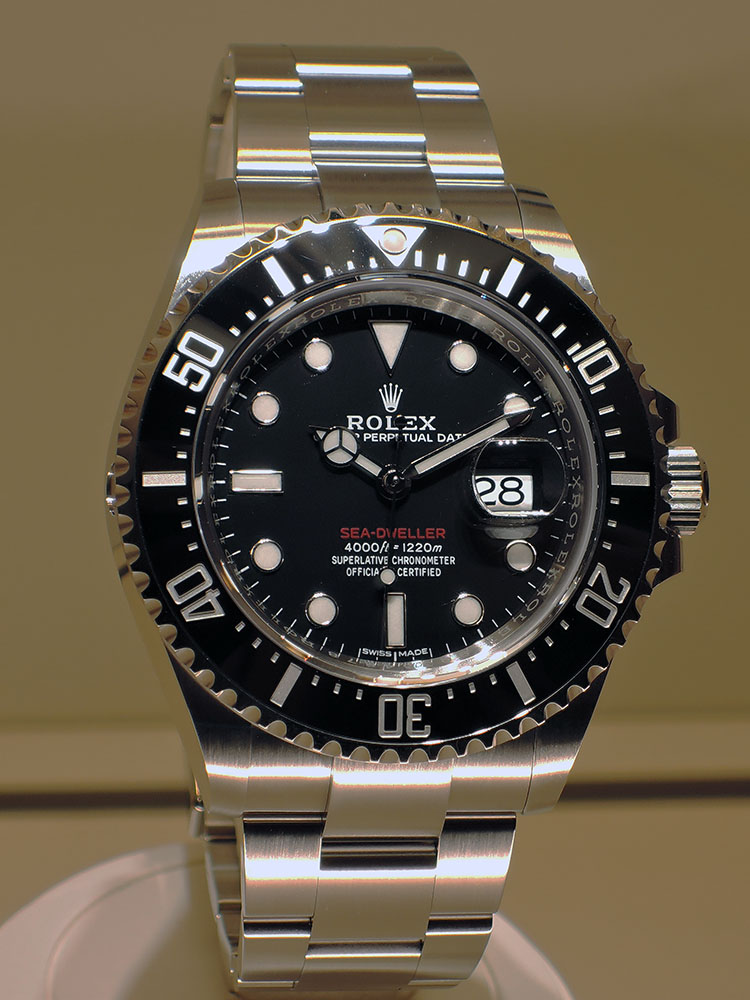 Here is the best release from Rolex this year, the blue Sky Dweller is awesome.
I never thought they would release this one i SS with this movement and complicated case construction.
So maybe next year there will be a SS DayDate?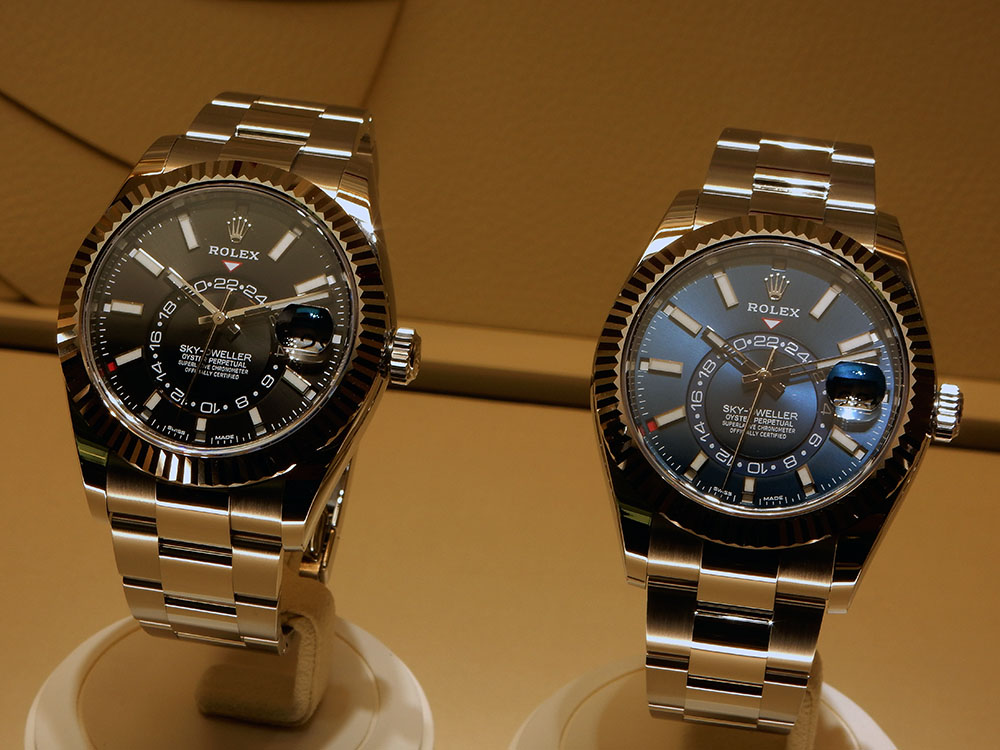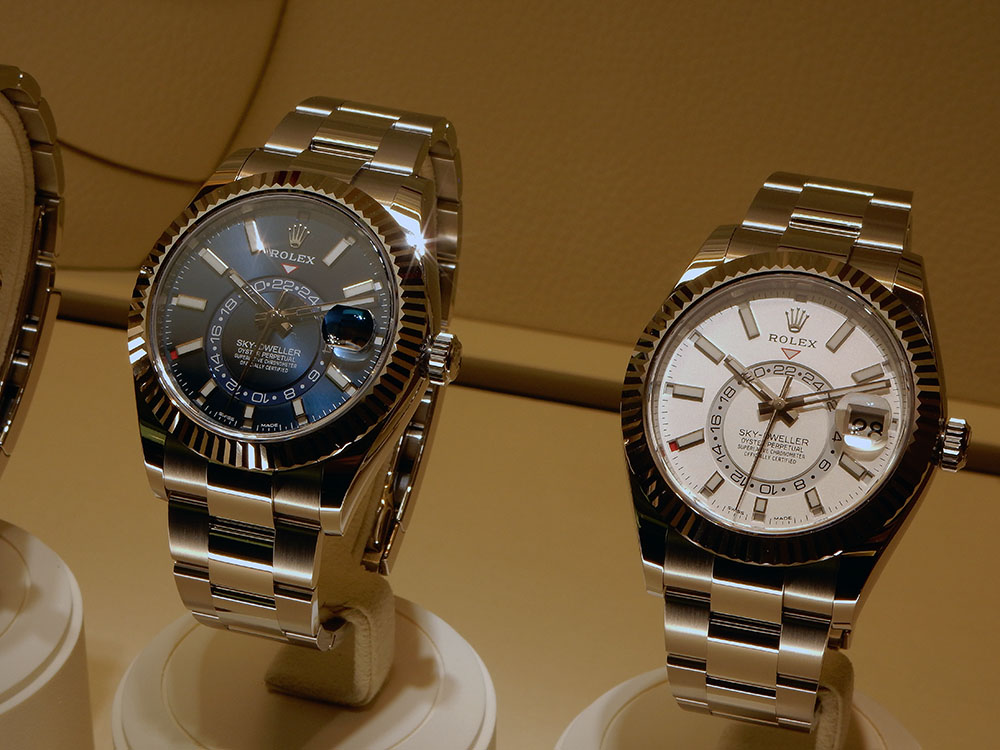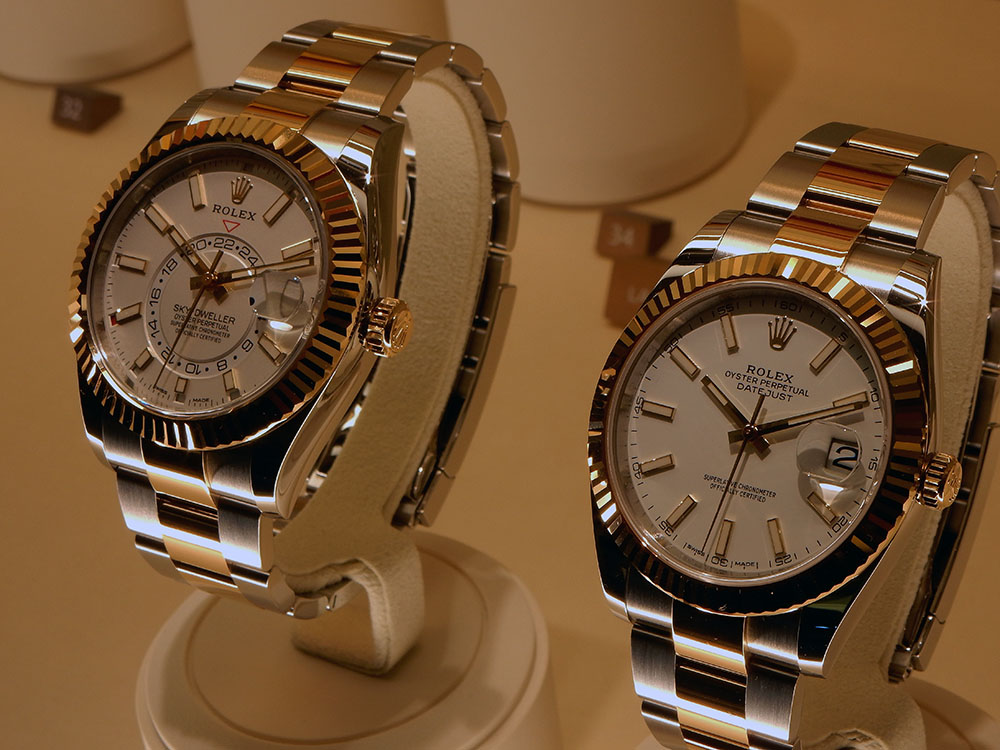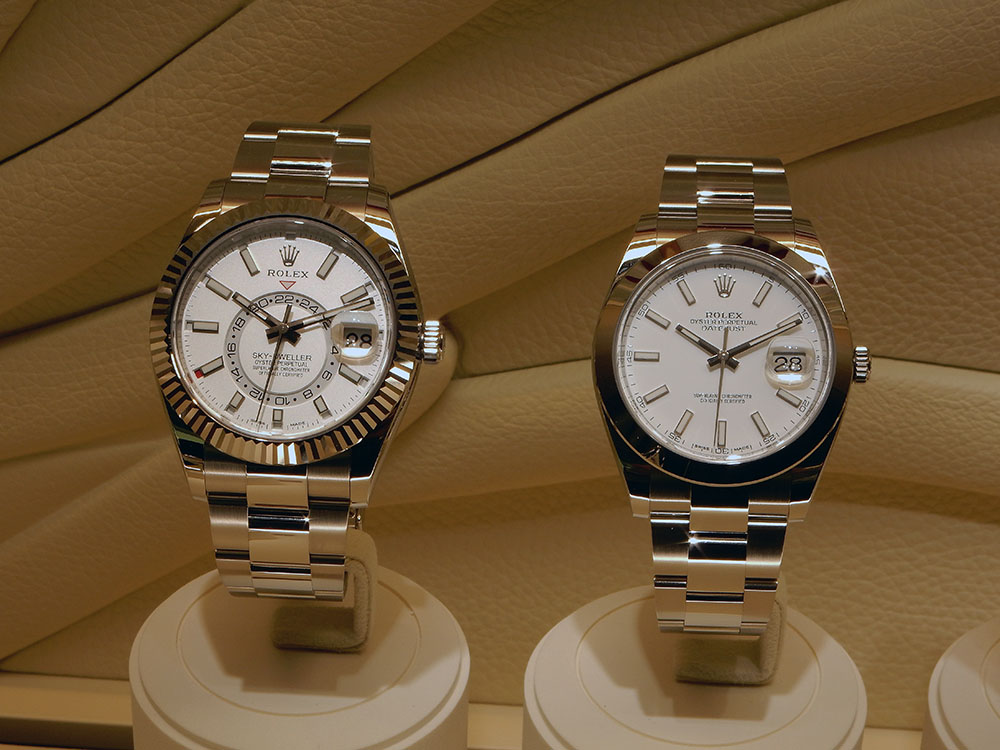 Daytona with Oysterflex.
A new dial and hands.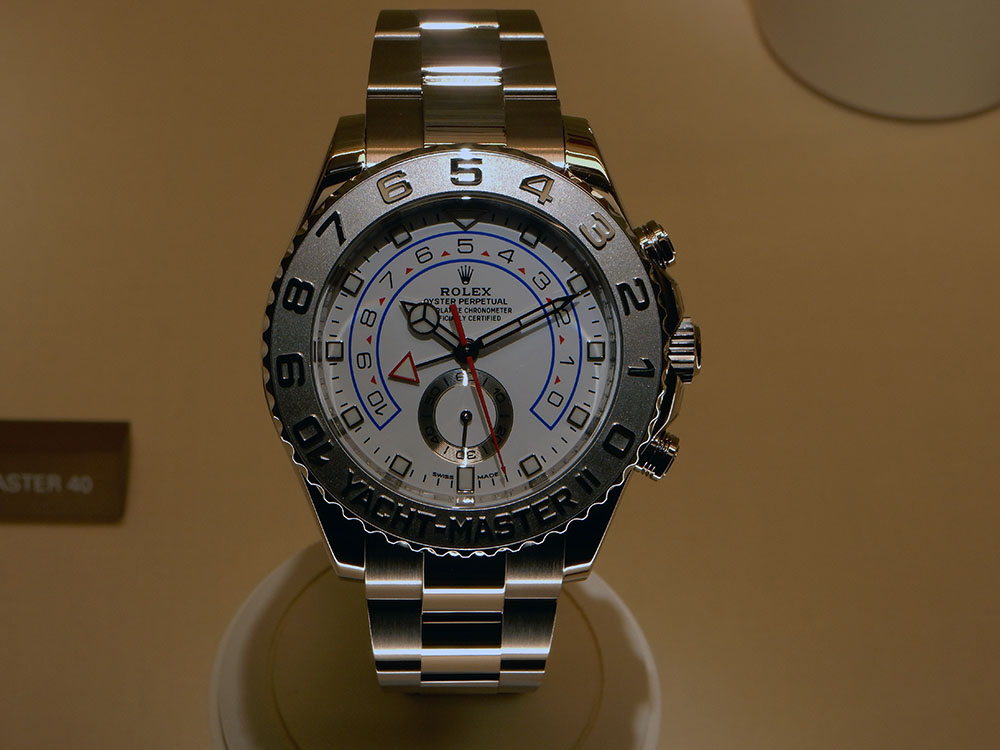 This one is awesome too even if many don't like a full moon disc.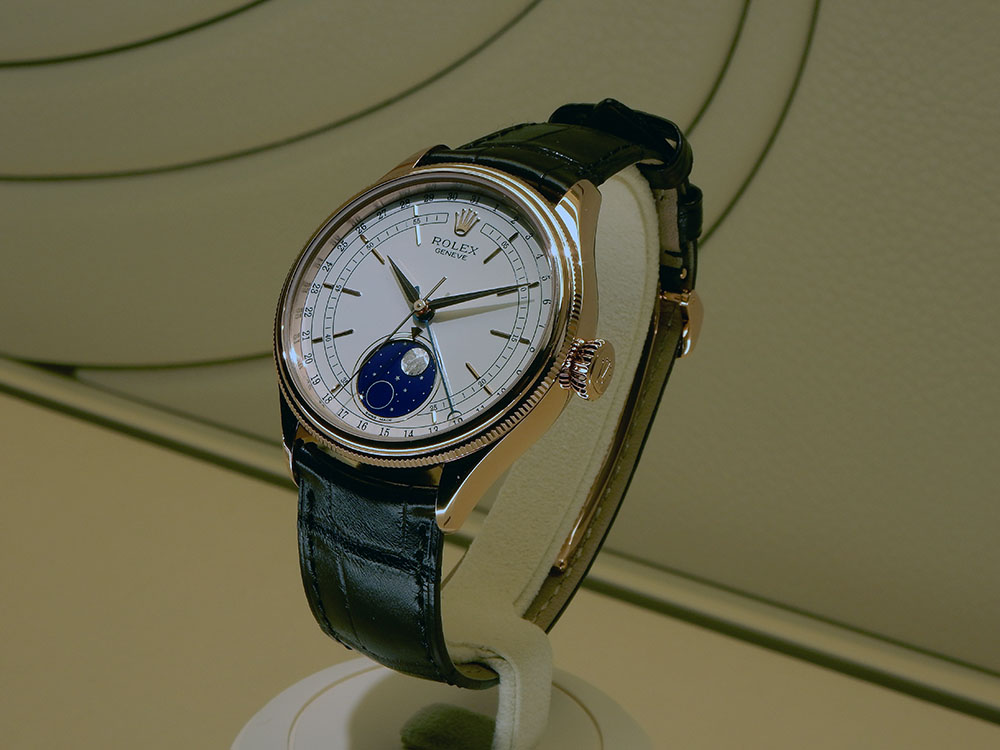 A little history and how it's made.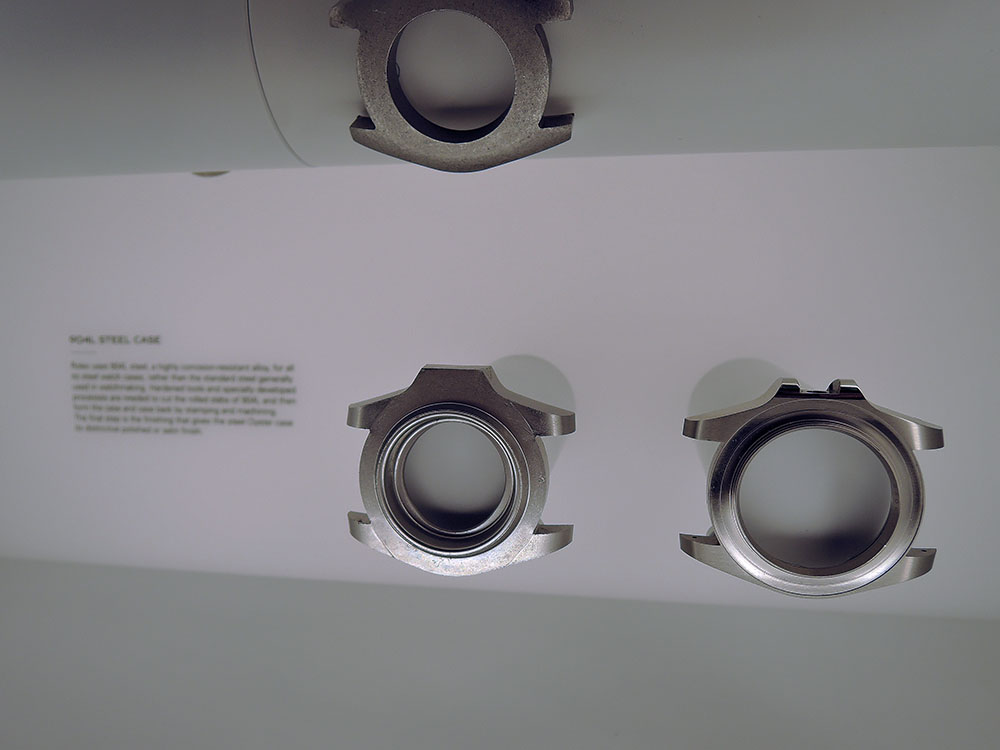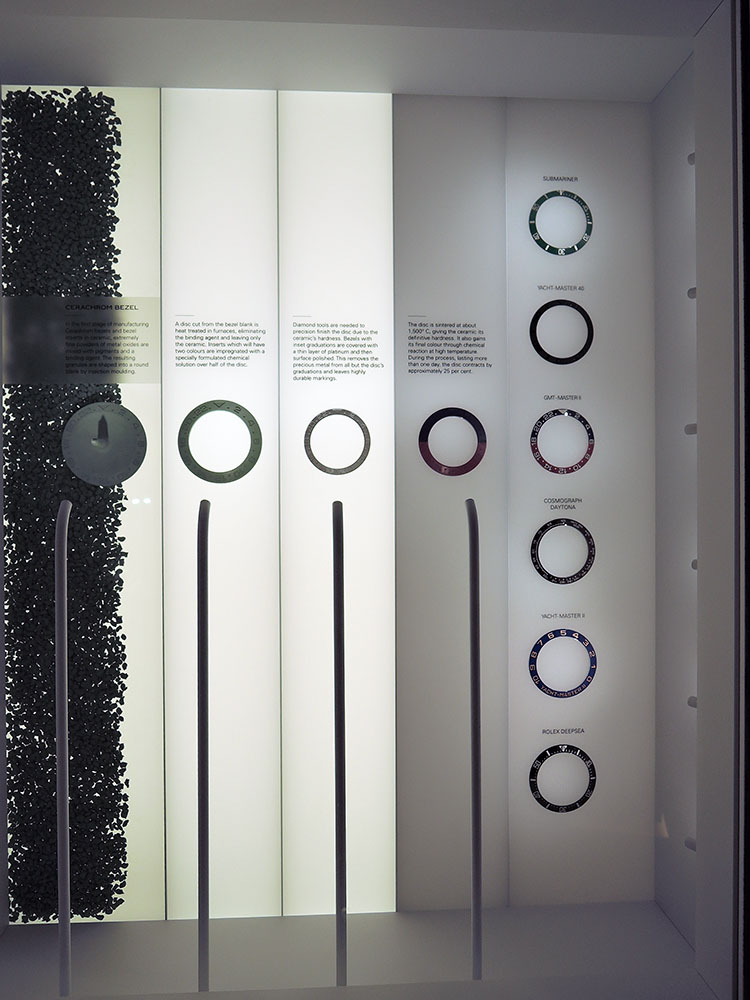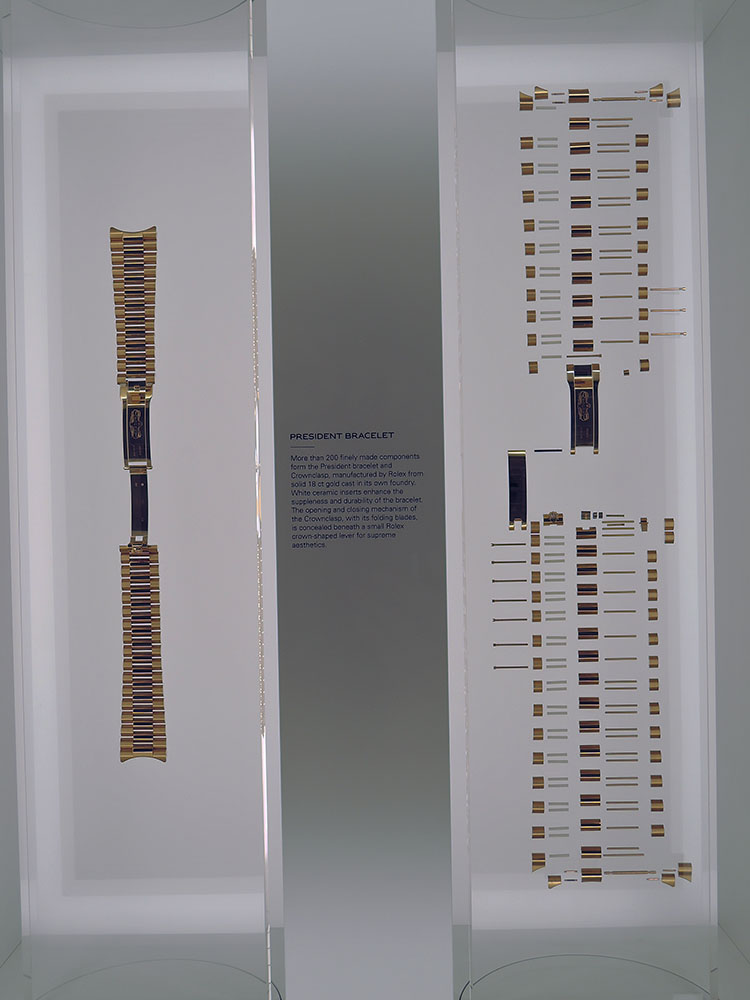 Next stop is Tudor that make a pain for a guy with a camera with those displays.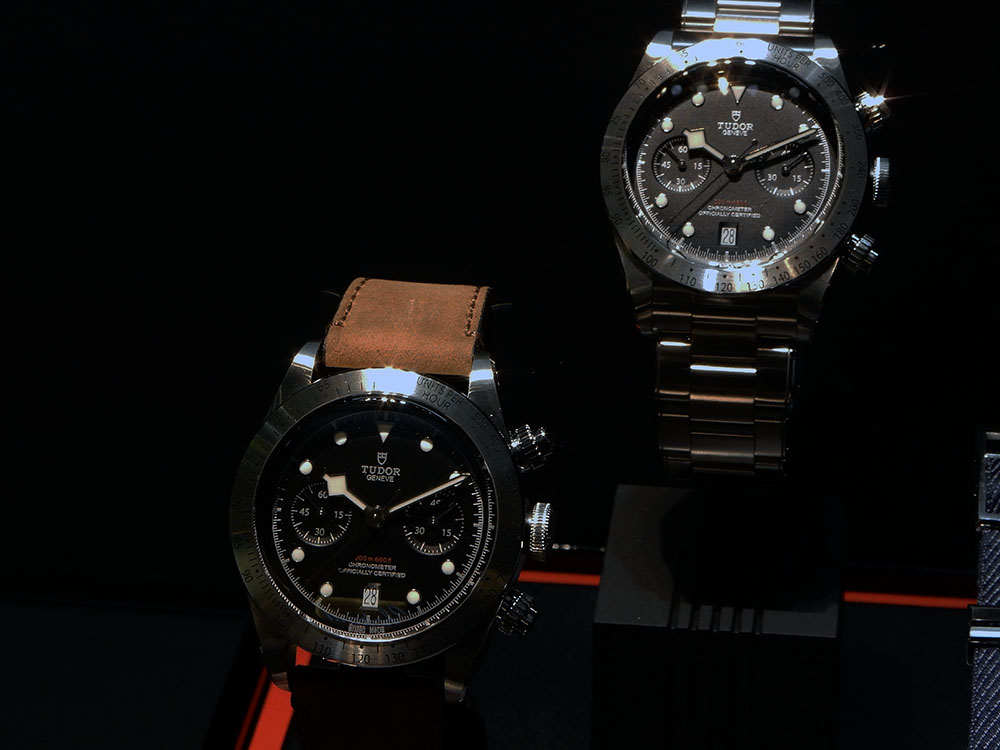 But it does not so much offer this year do not attract me anyway.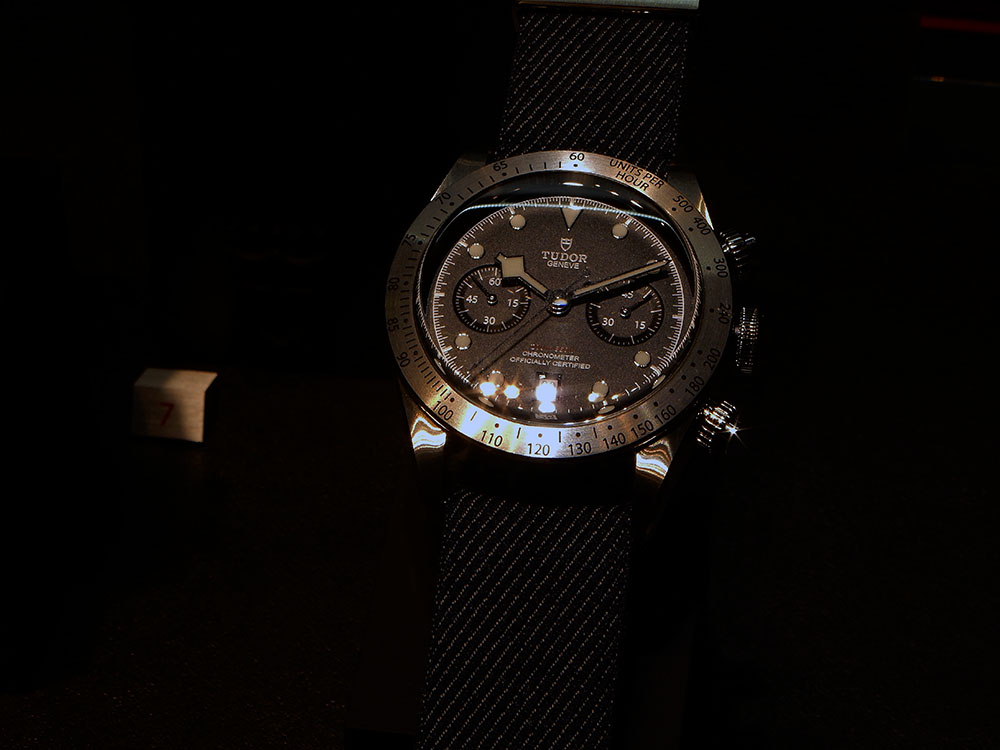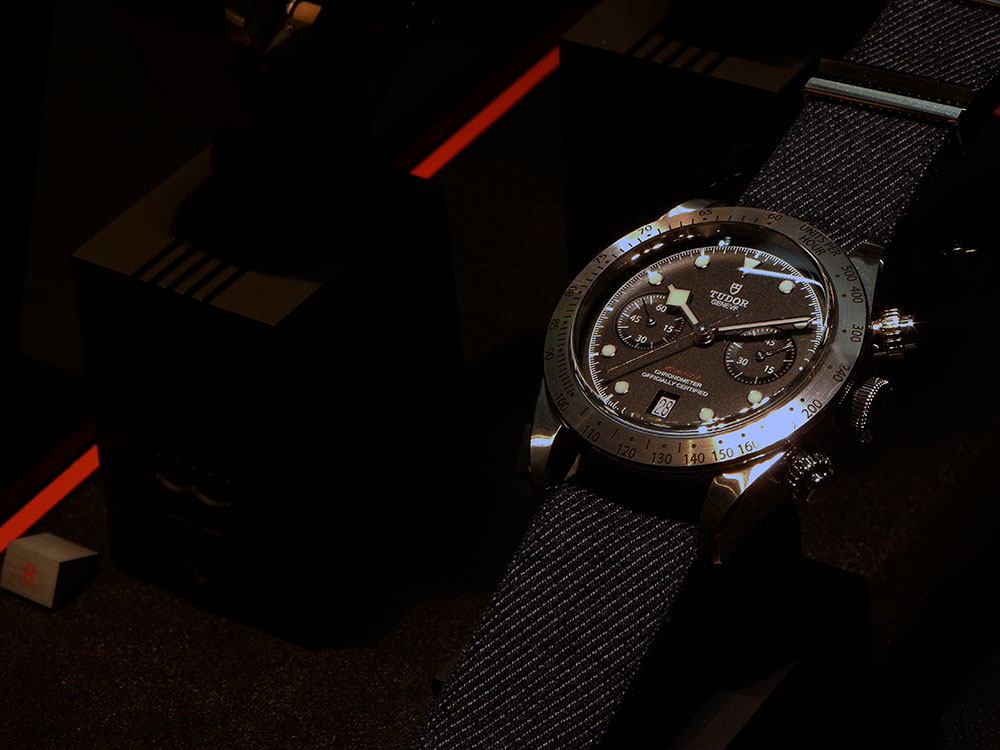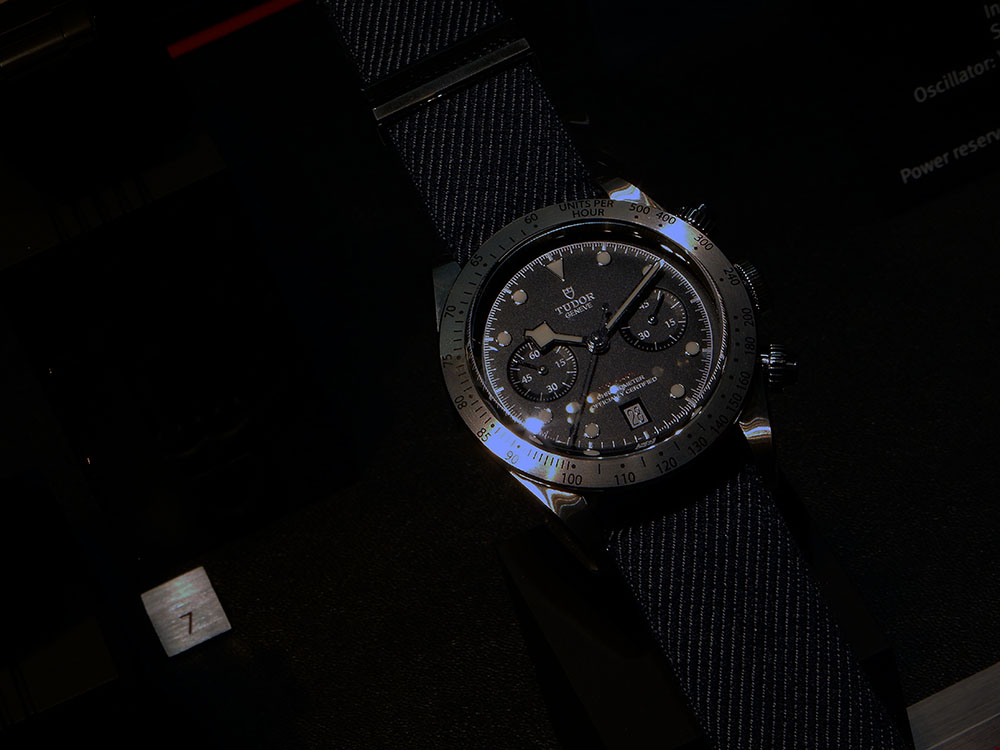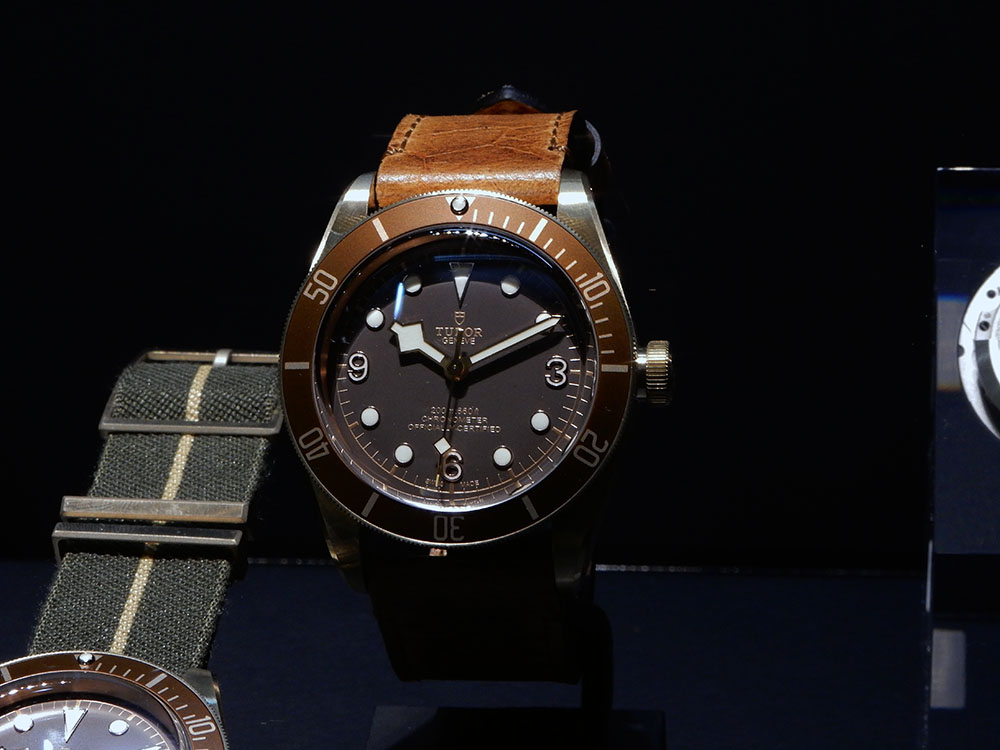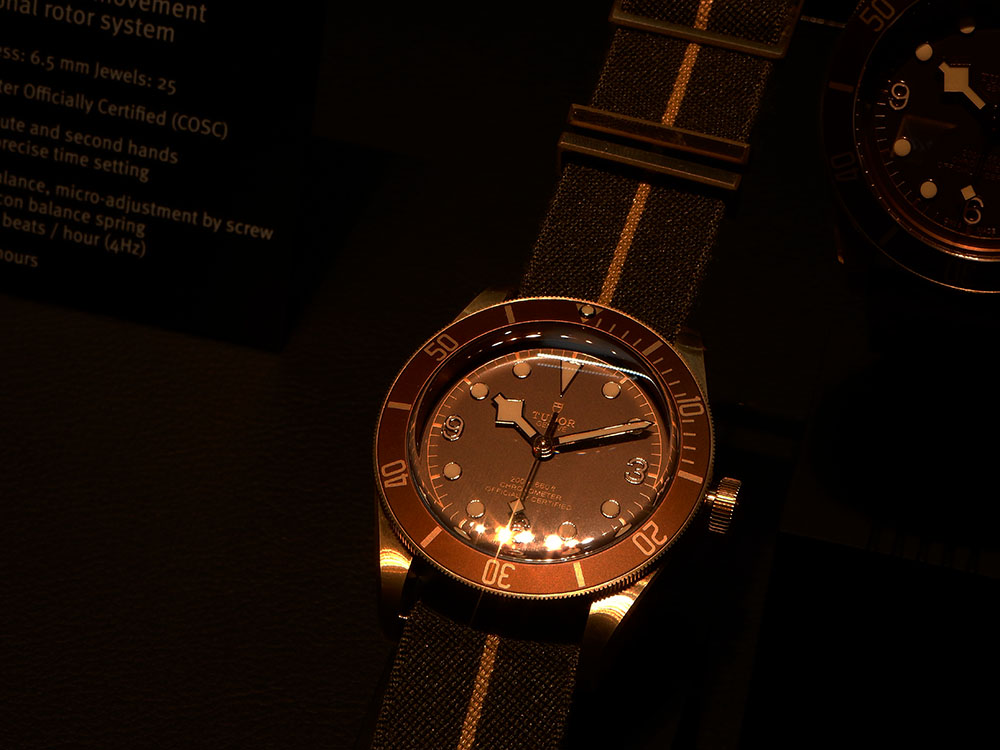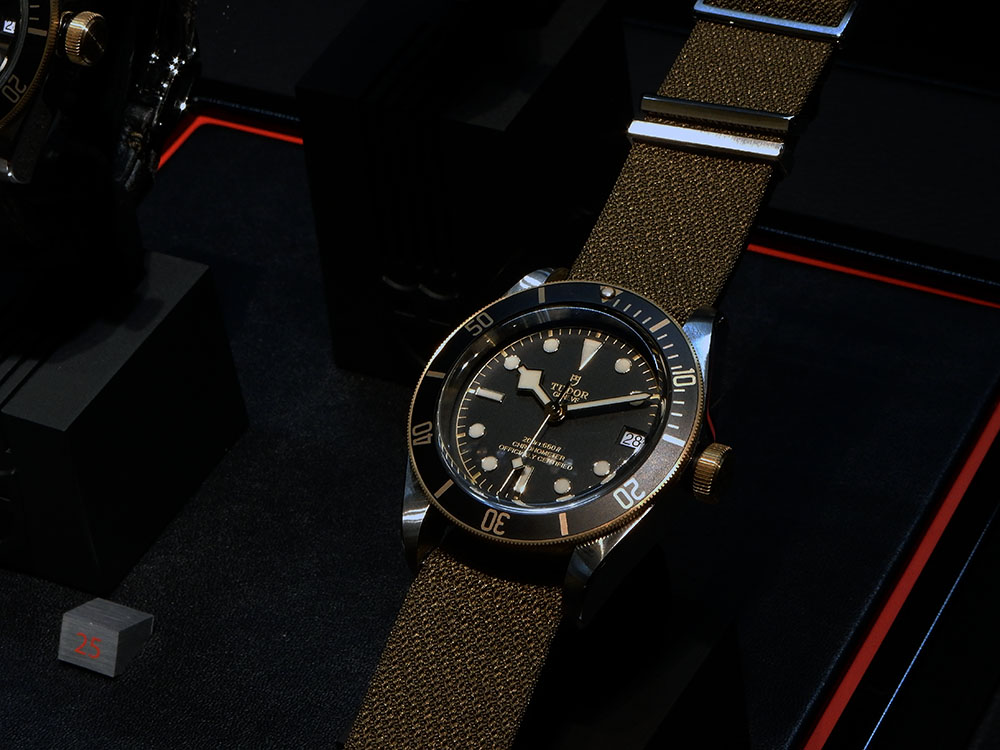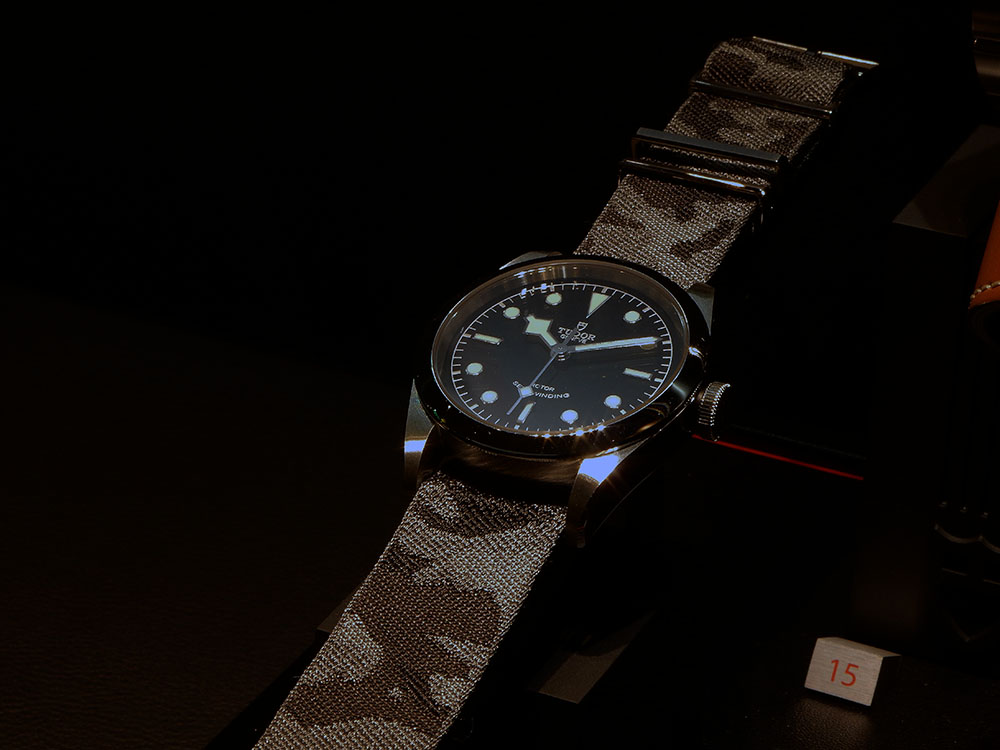 As usual the watchmakers from Glashütte Original was working at their watch square.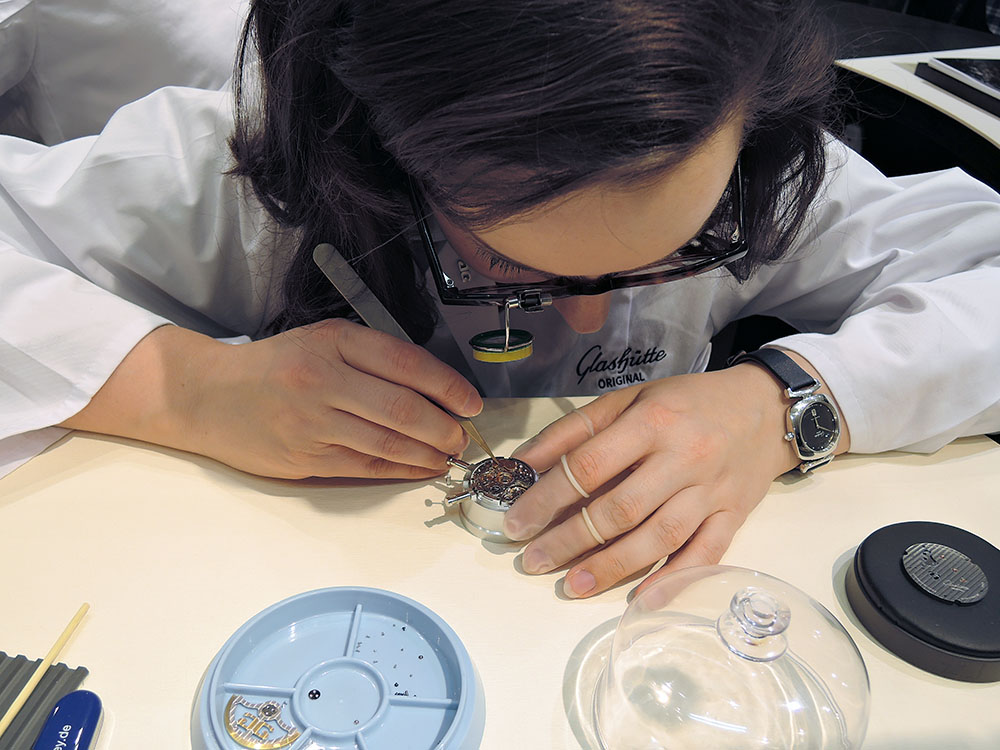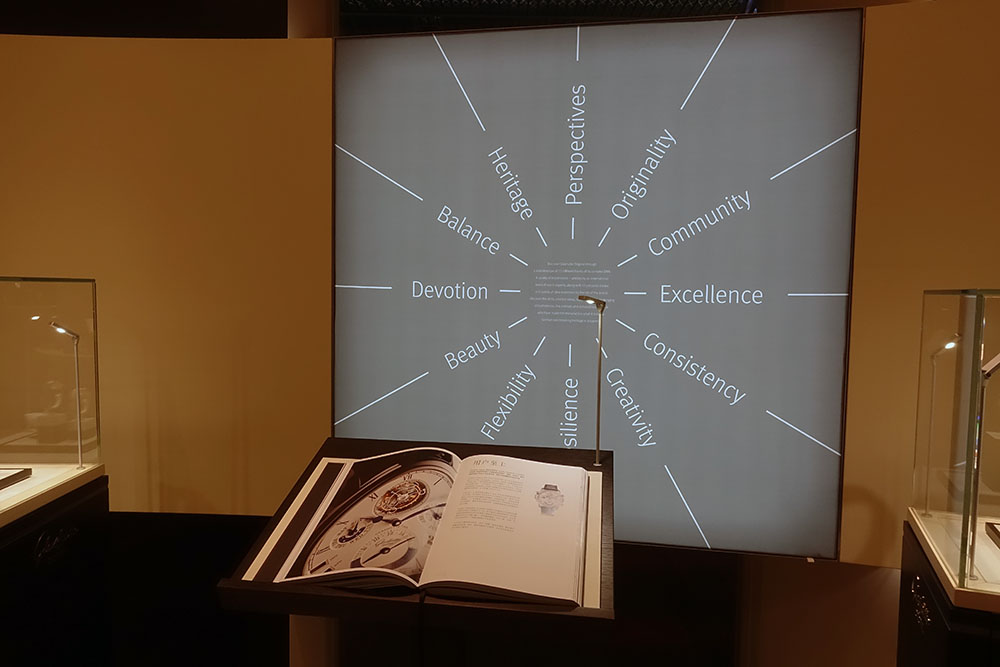 So we have to join the presentation.
This year they have focus on to add some complications to the kaliber 36.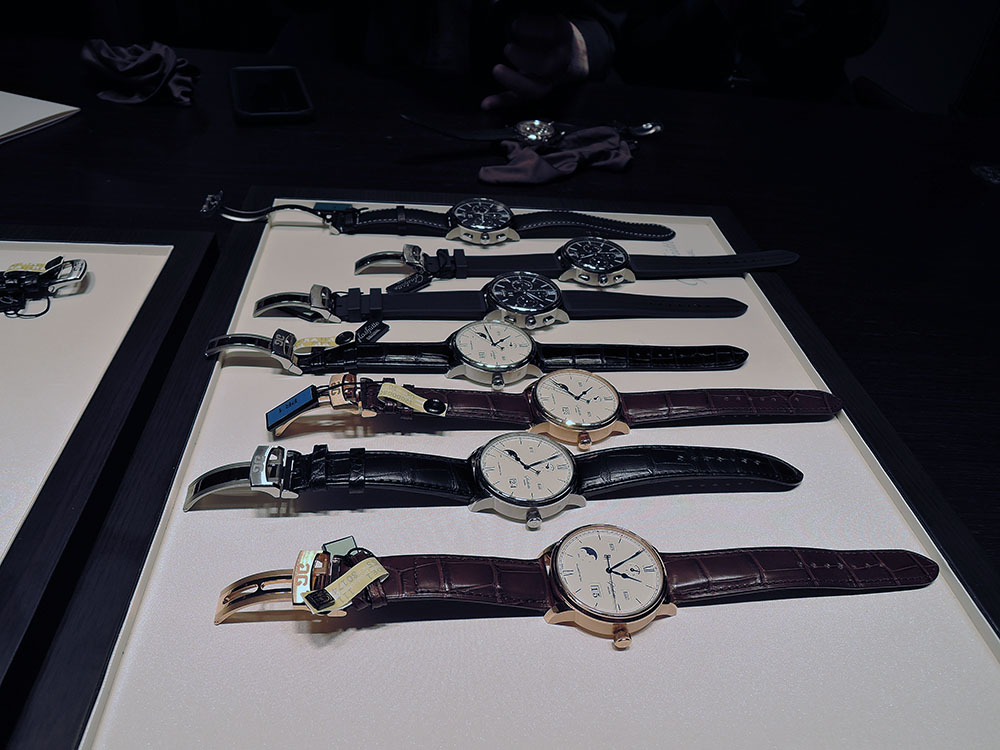 It still got 100 hours power reserve with panorama date, moonphase and perpetual calendar with a single mainspring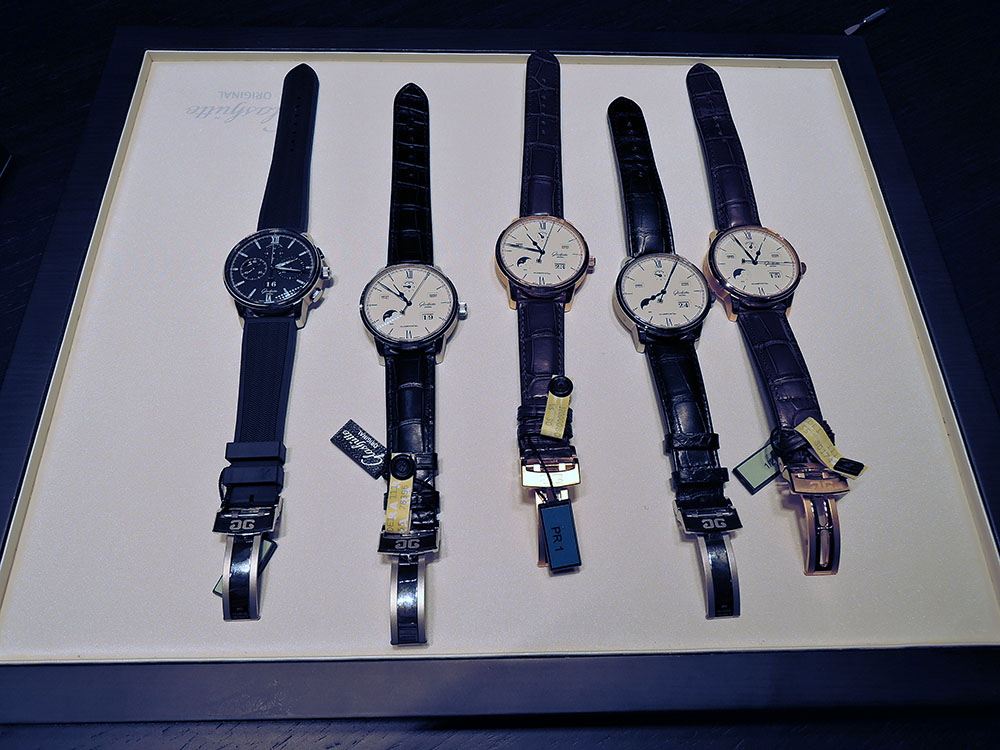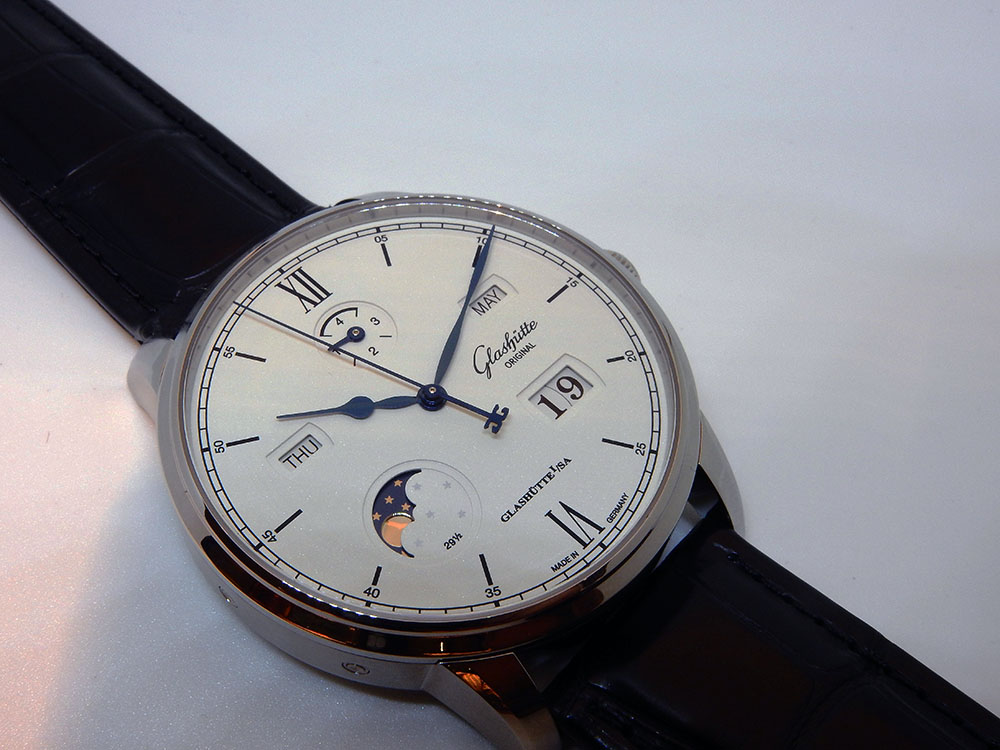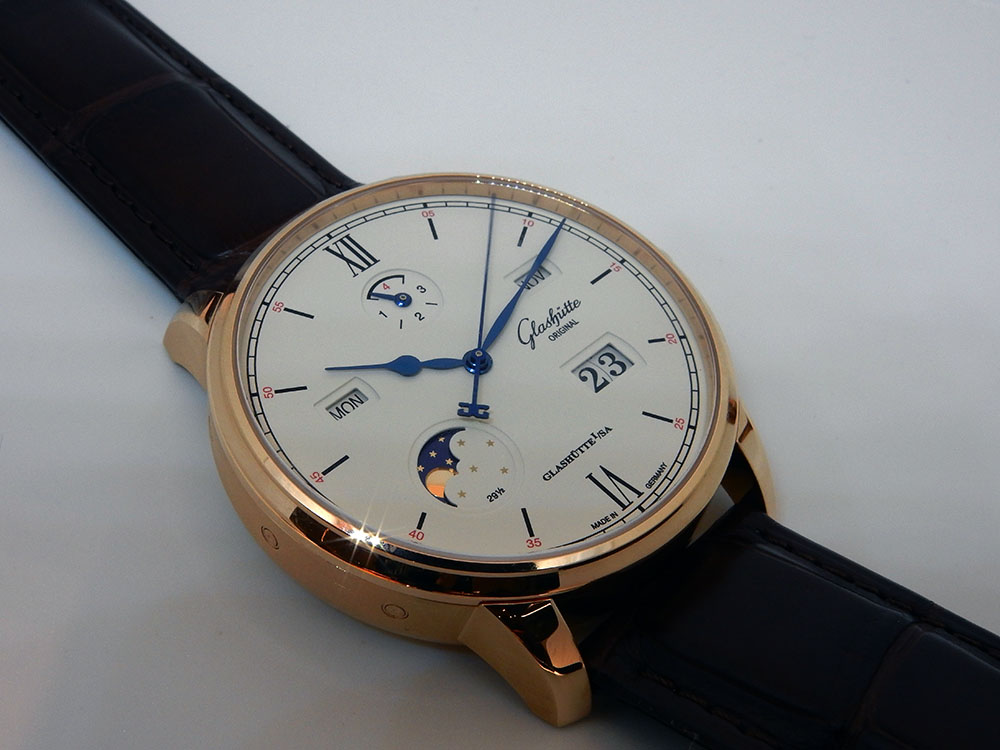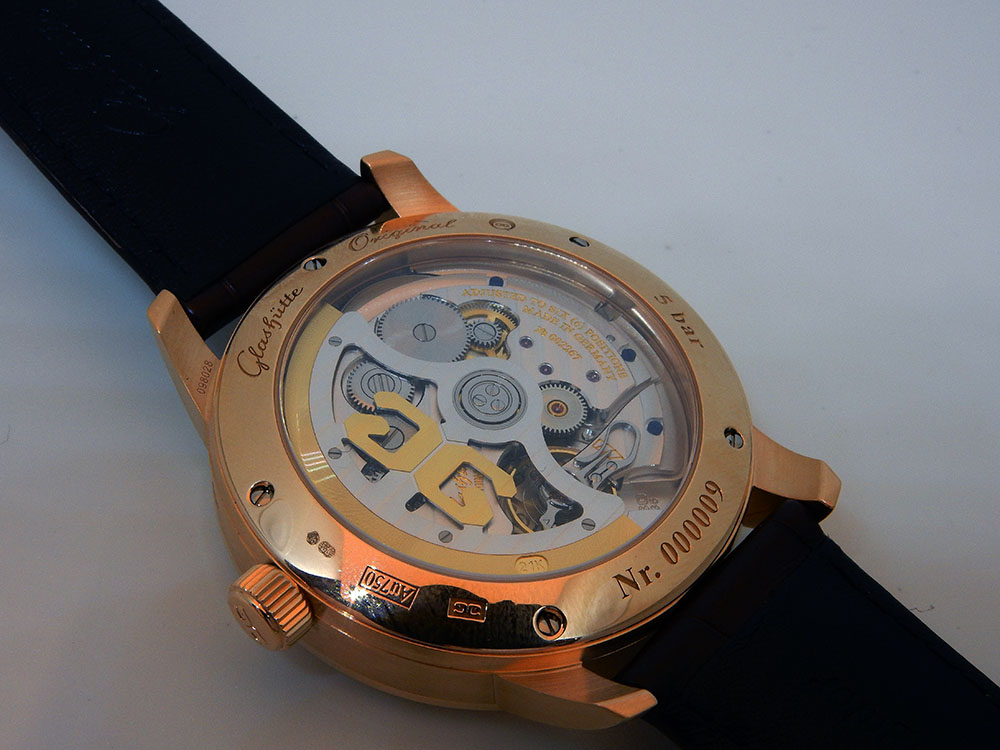 What about some art?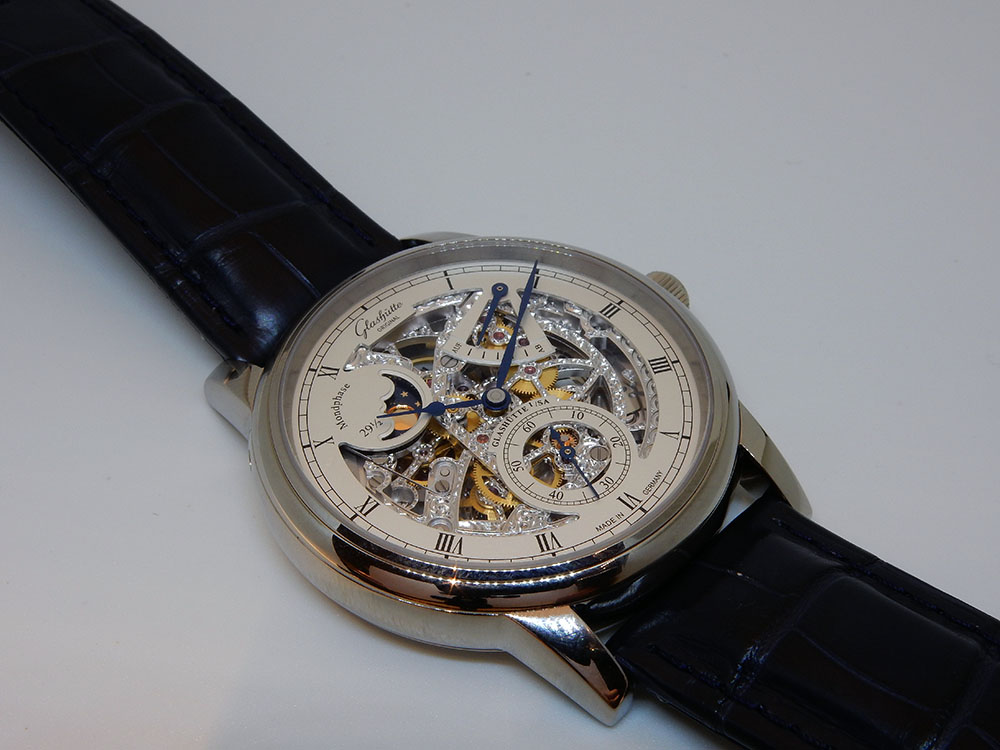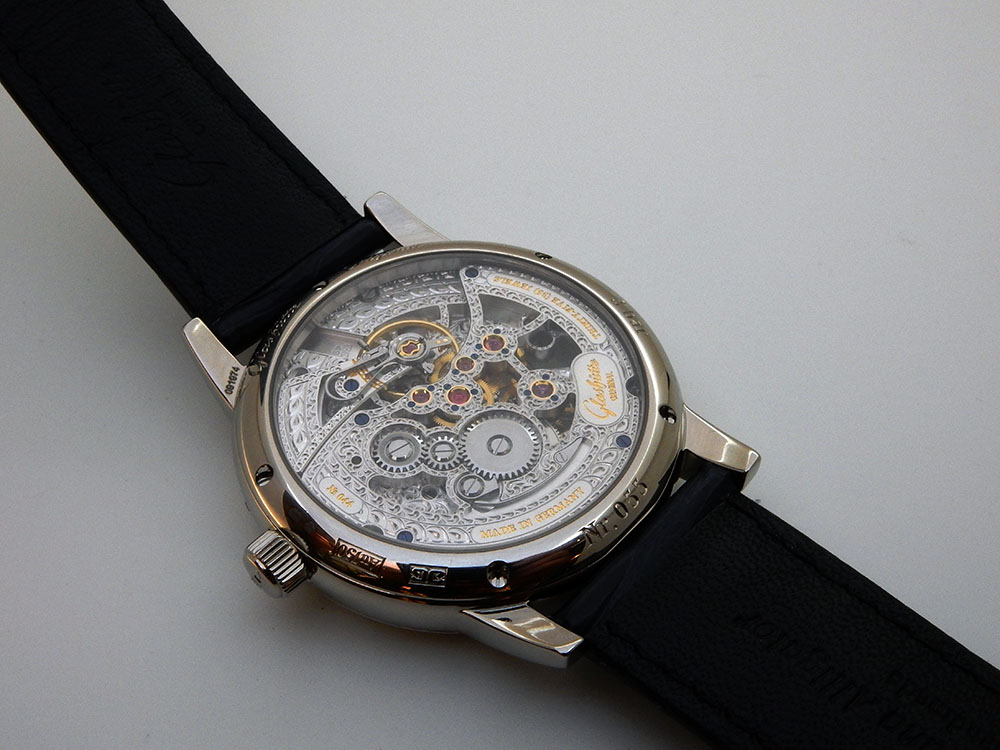 This is my favourite this year, I have not associated myself with the blue luminova yet.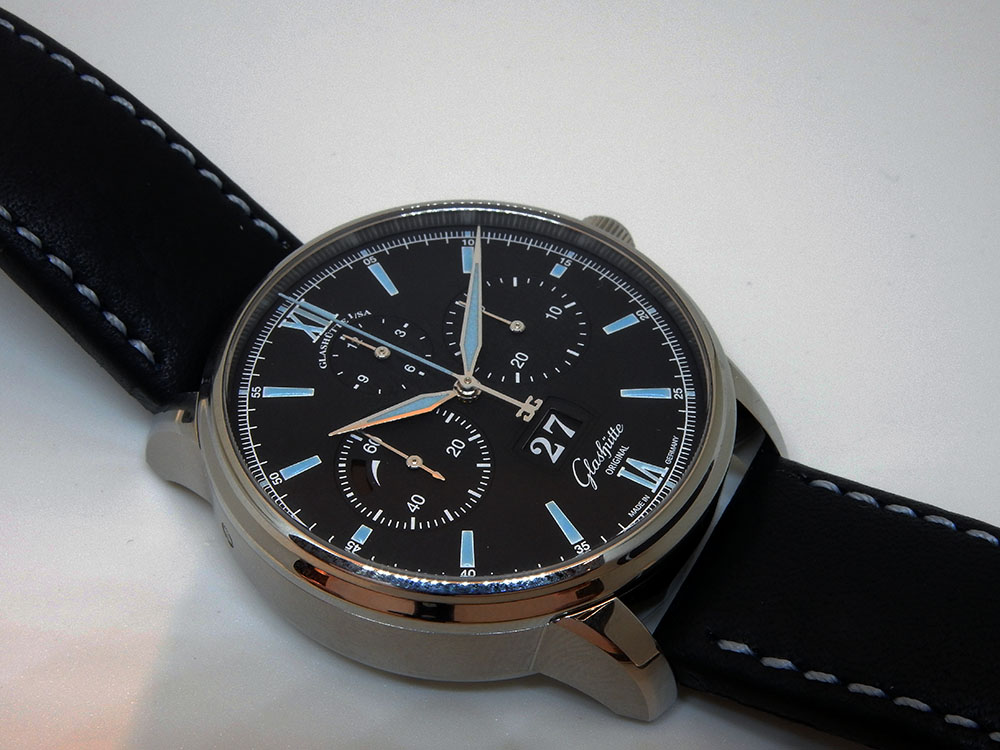 It is easy to forget when it darkens.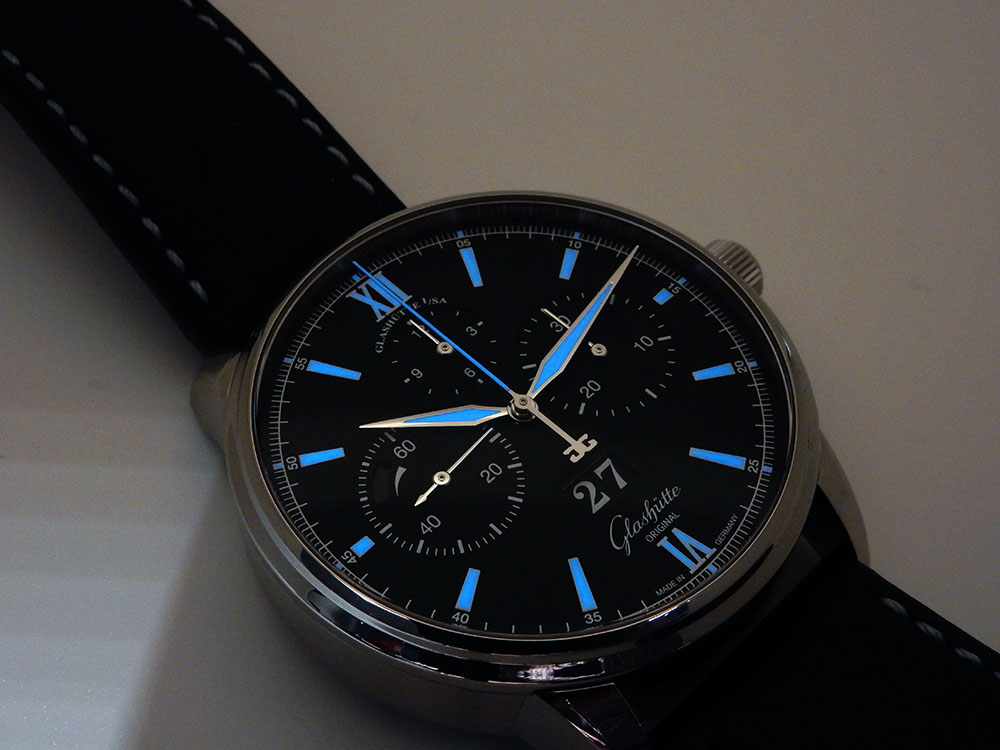 Then we was lucky to see the iconic square collection and the blue is awesome in the flesh.
They looks a lot better in real, I have only seen them at pics before.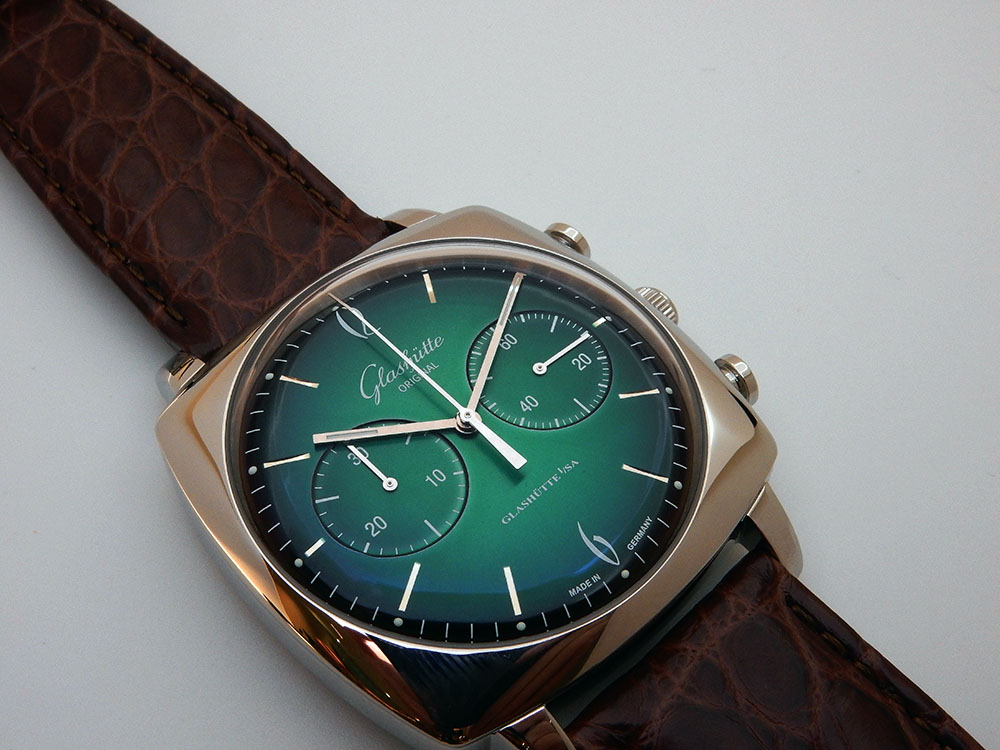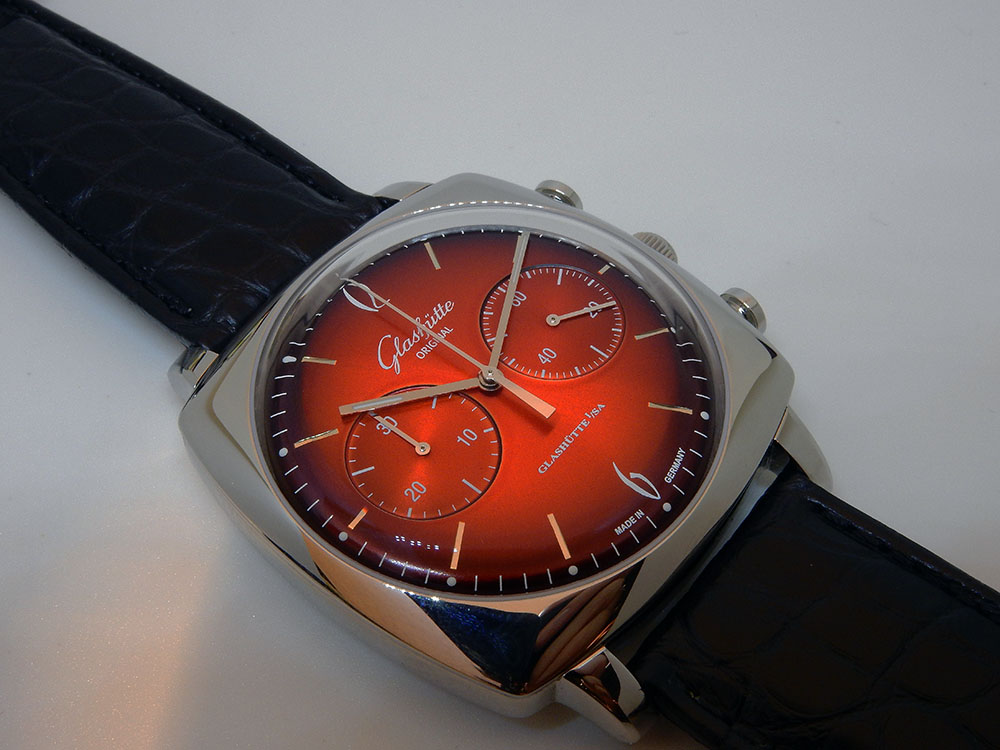 Next stop will be at the new area called Les Ateliers with many of the independent as was in the closed Palace before.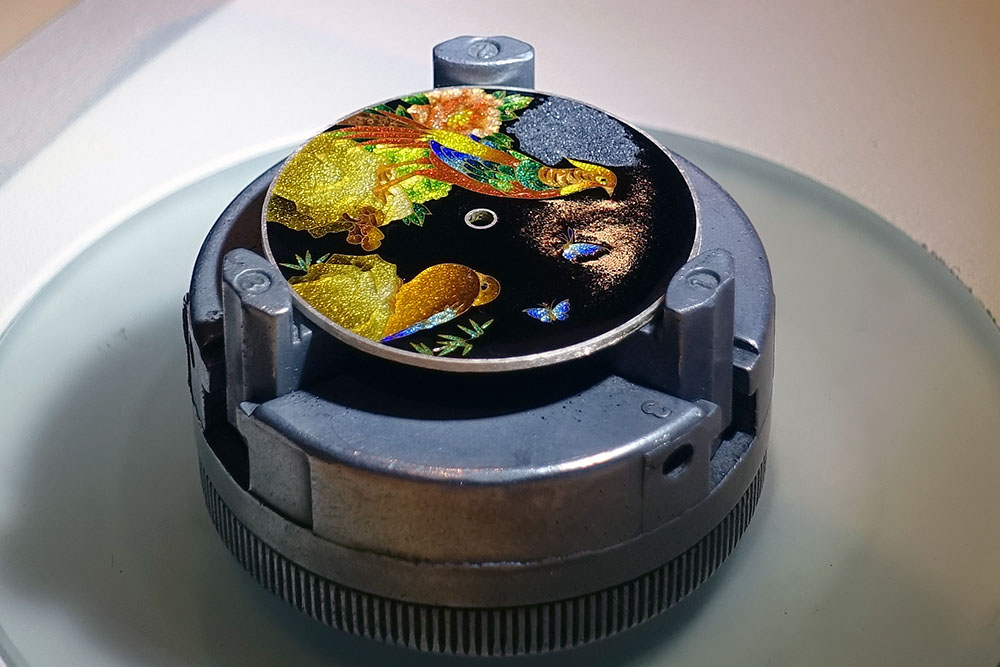 There was not only watches.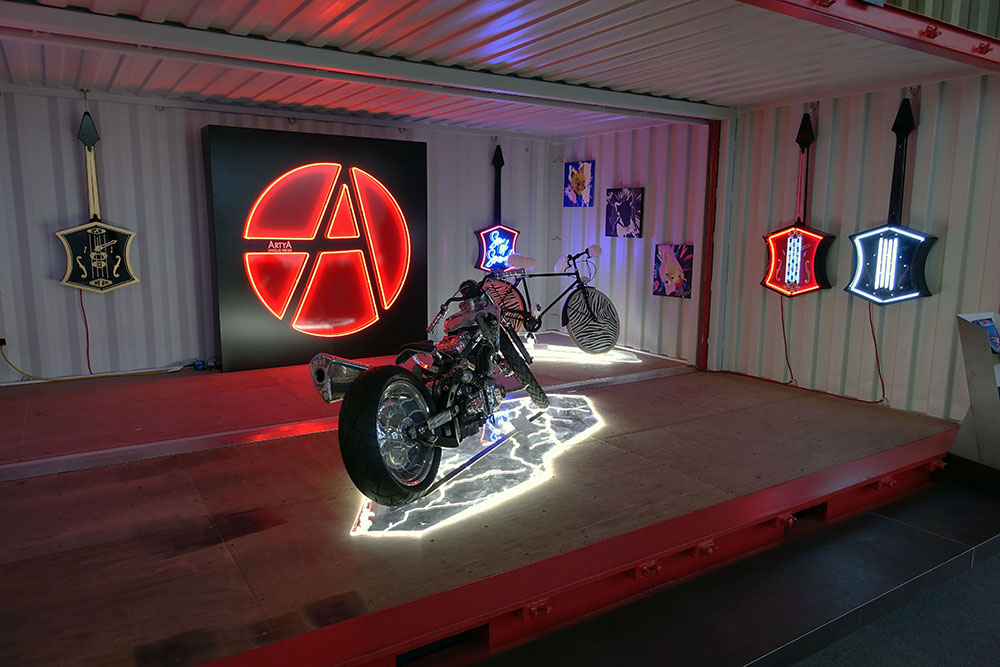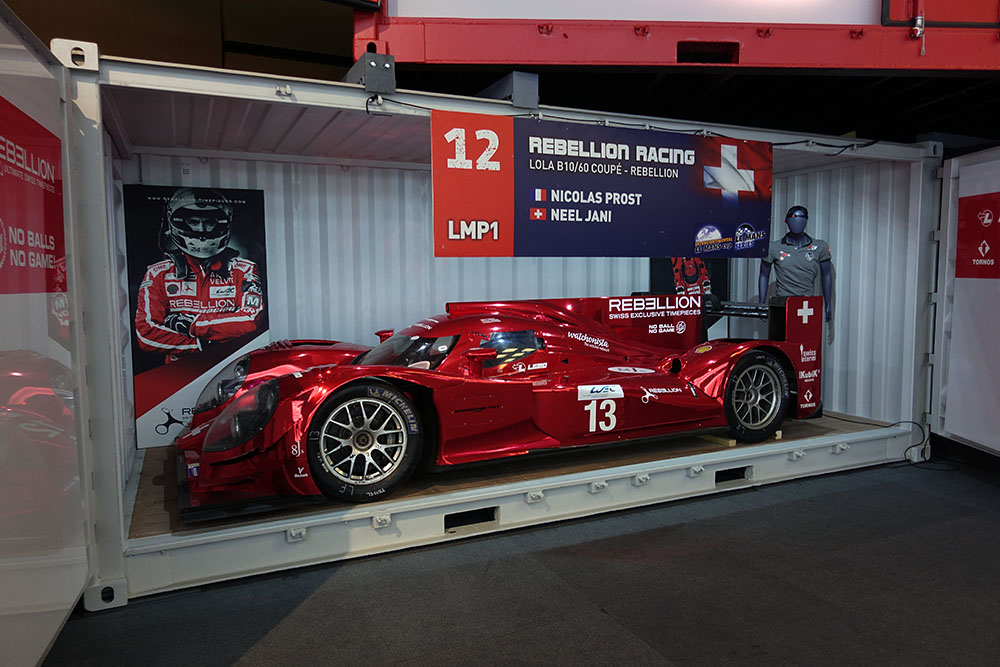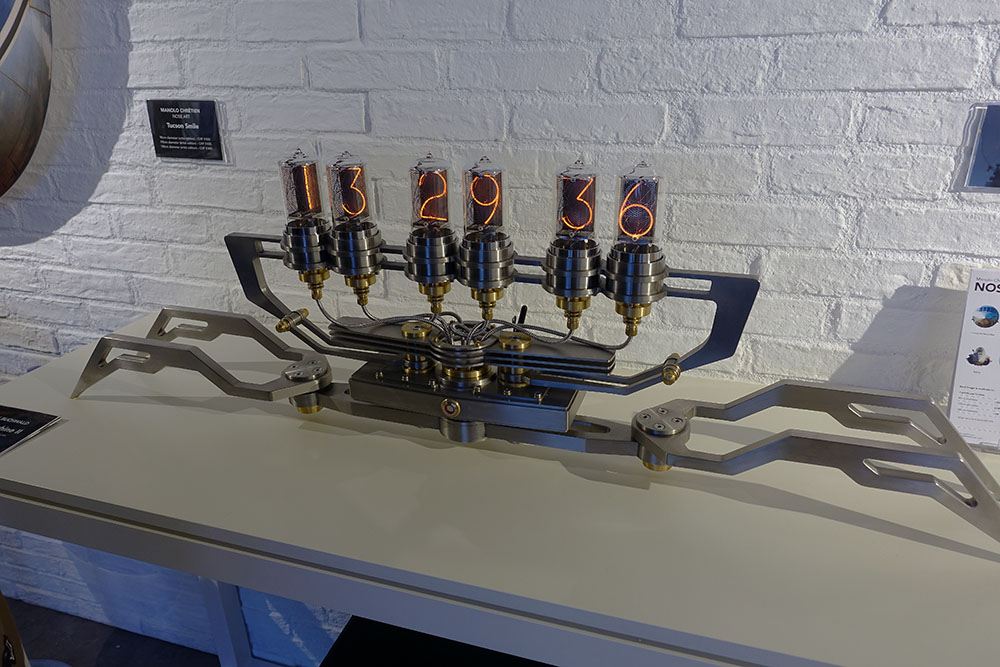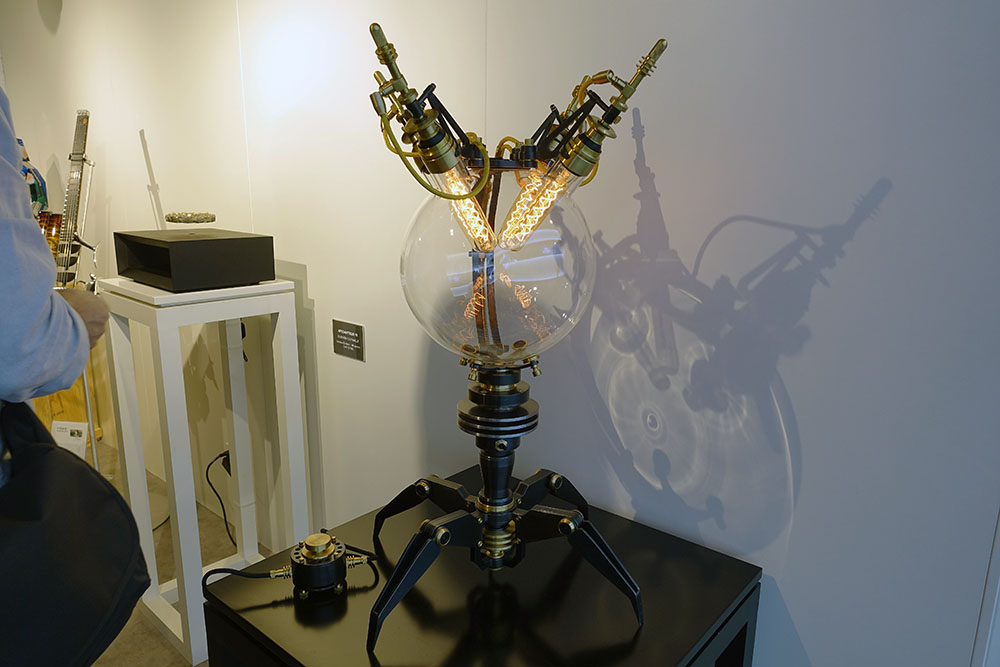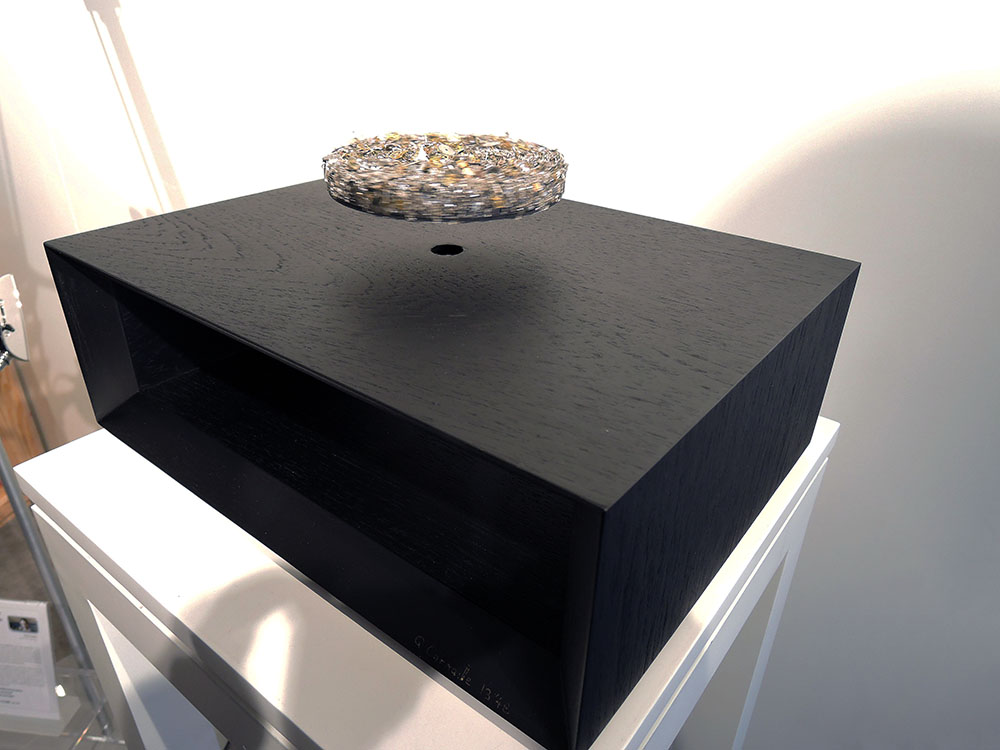 Daniel Nebel at NORD Zeitmaschine show the new blue version.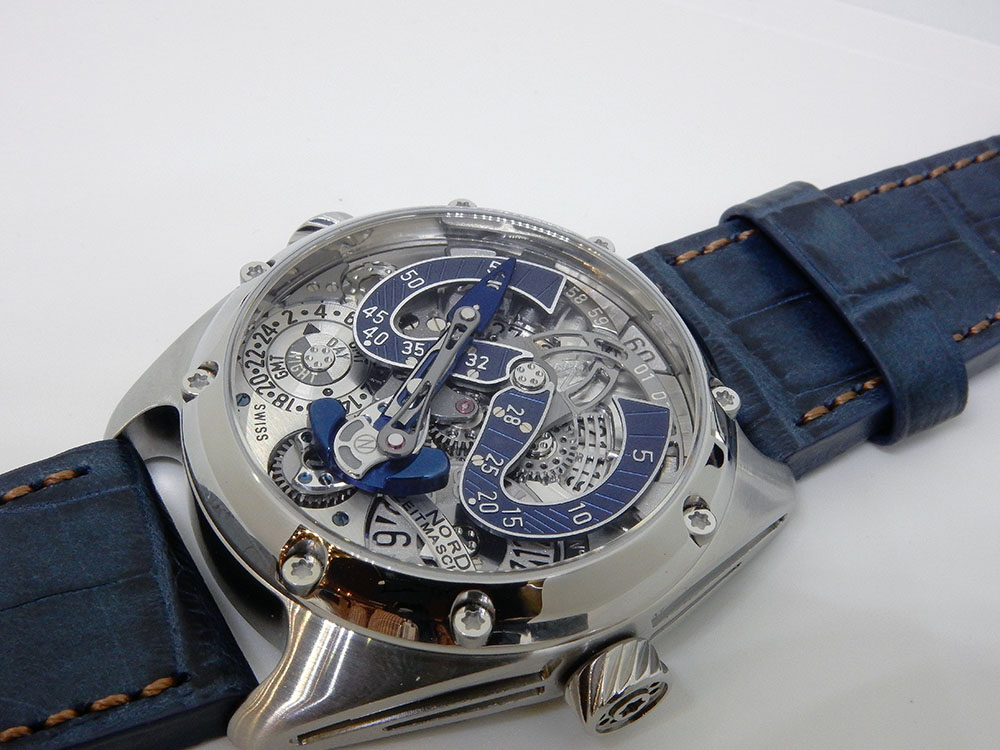 Kari Voutilainen showing a few of his watches.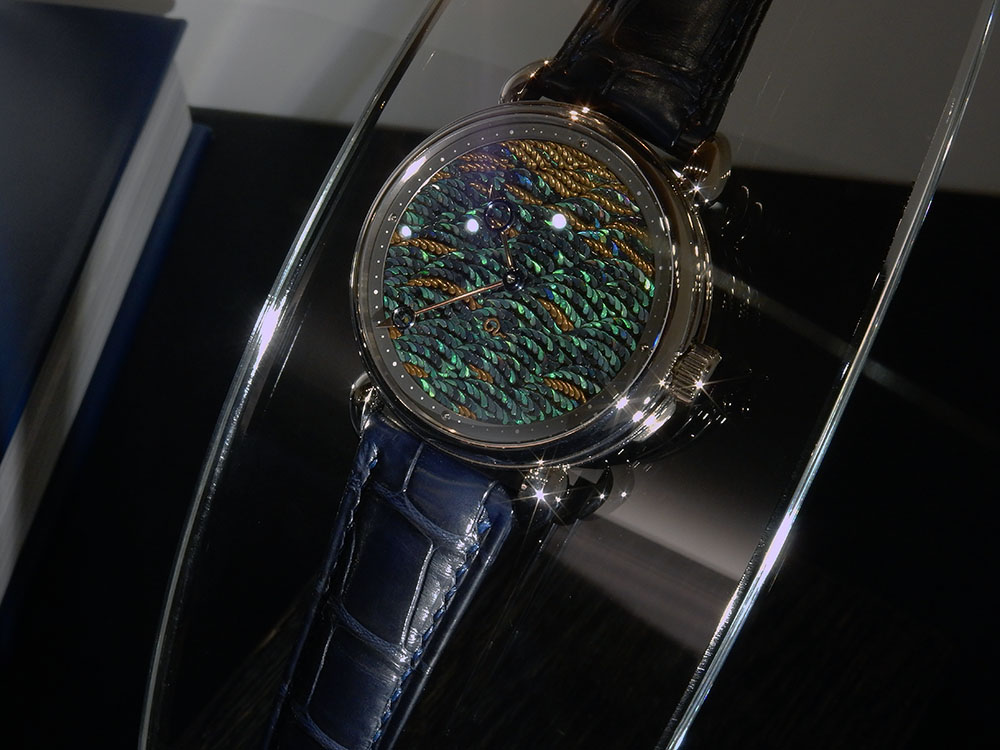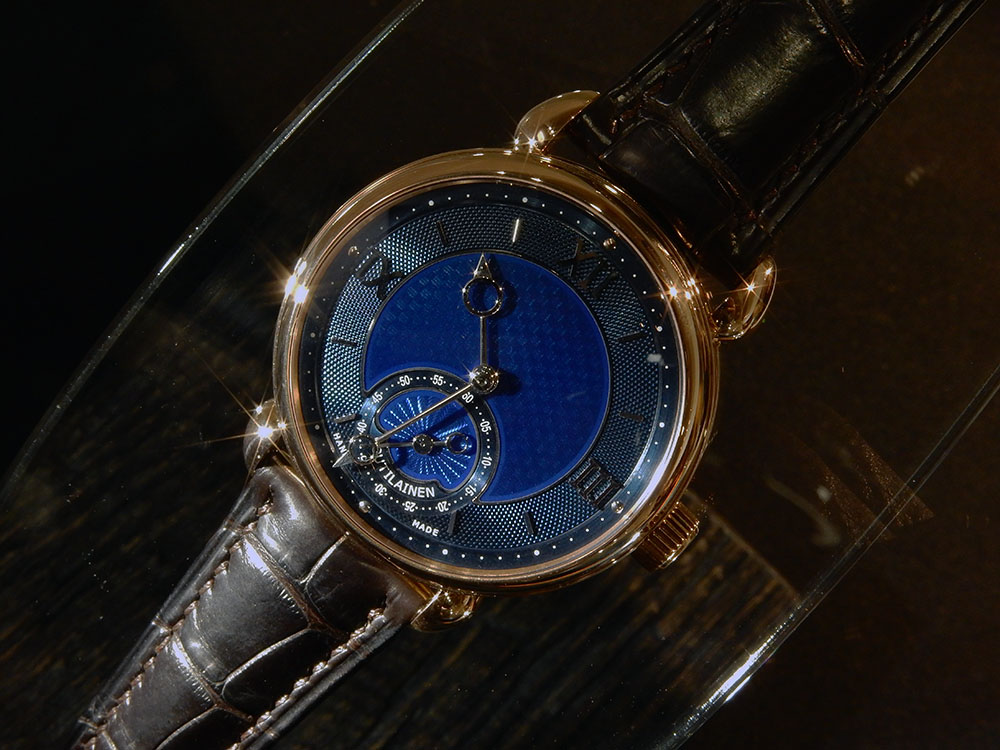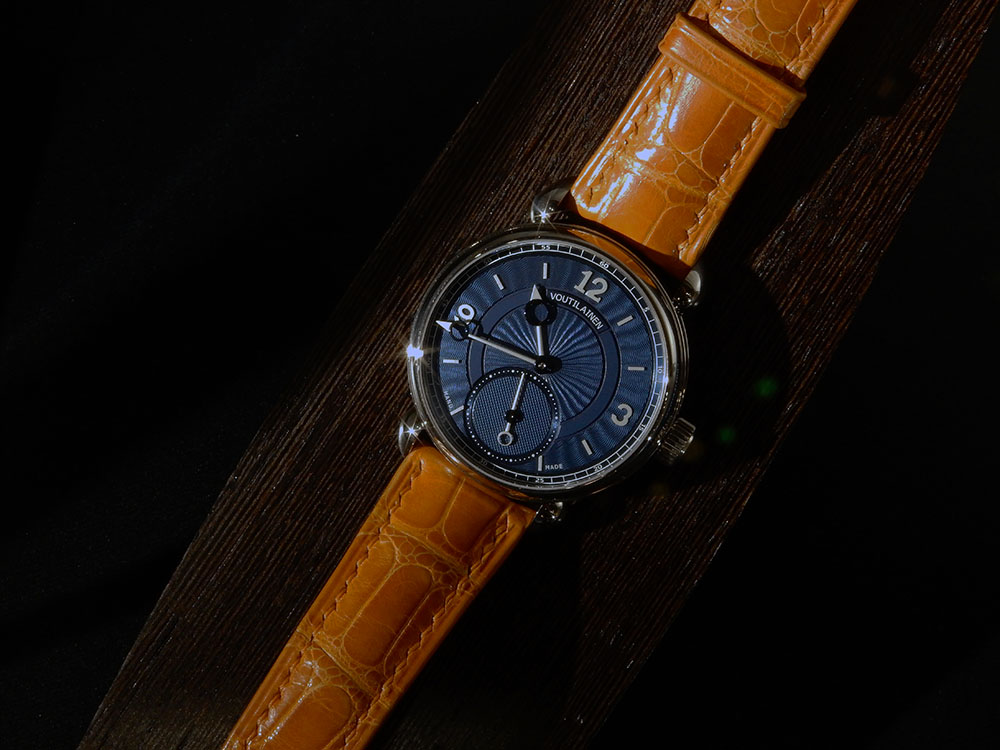 Sarpaneva have some colorful models, even his shirt was coloful so he have now coming out from the darkness.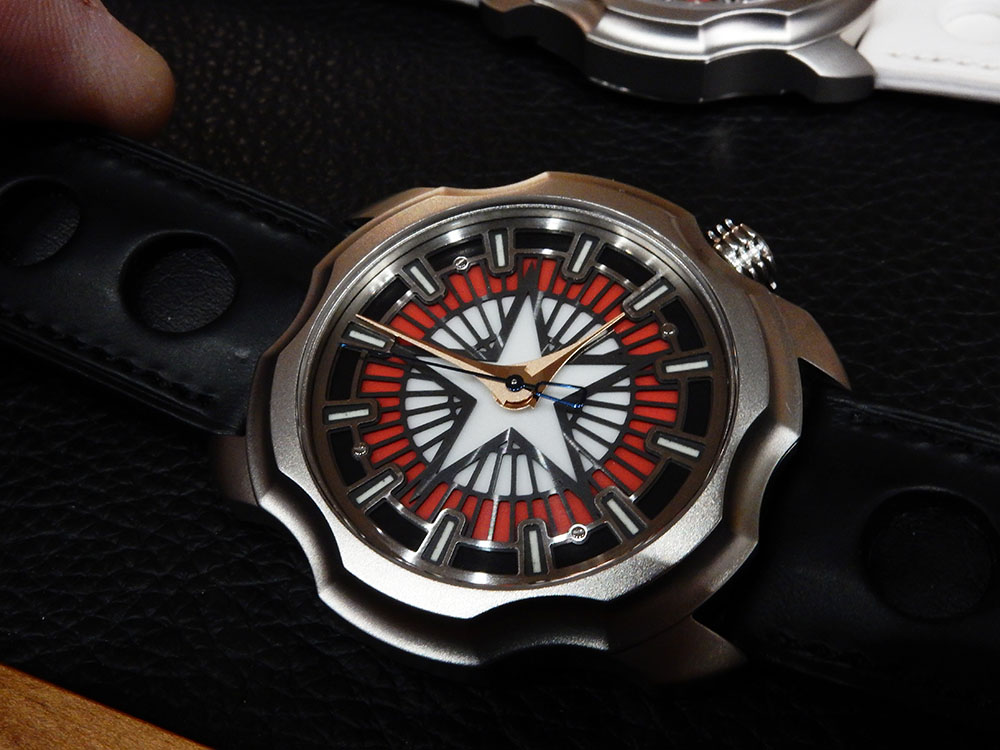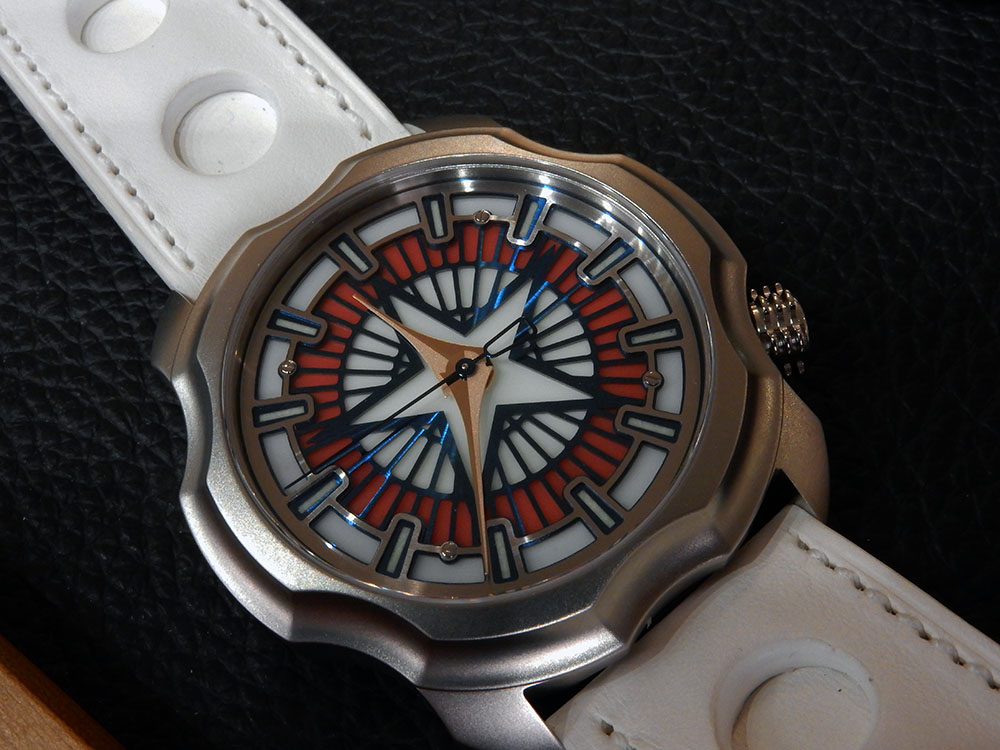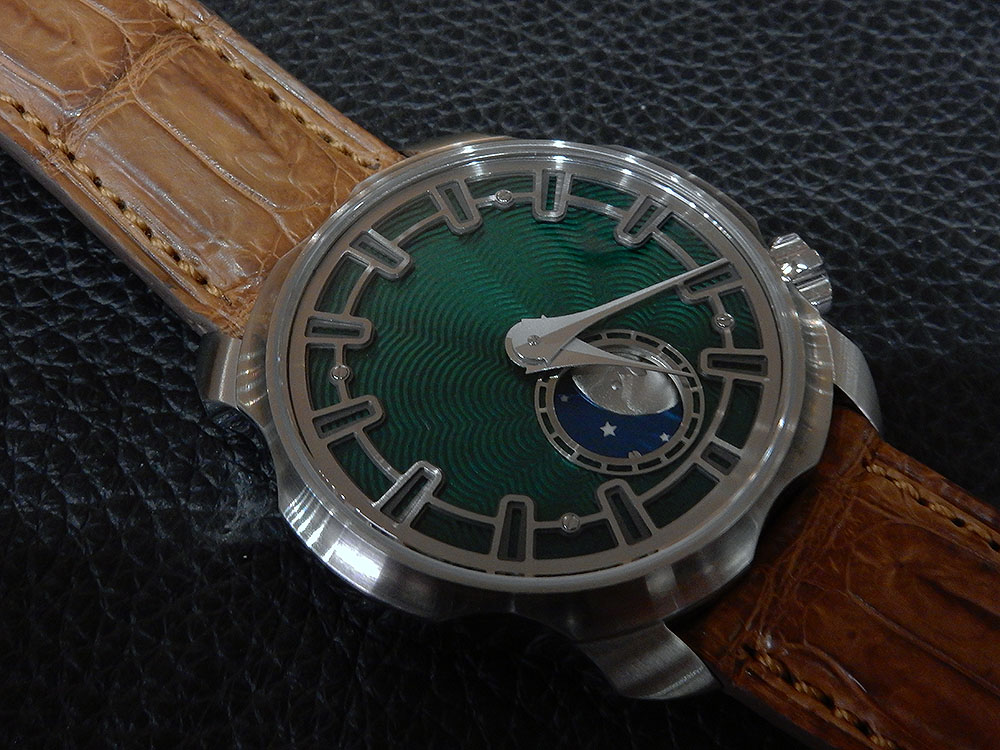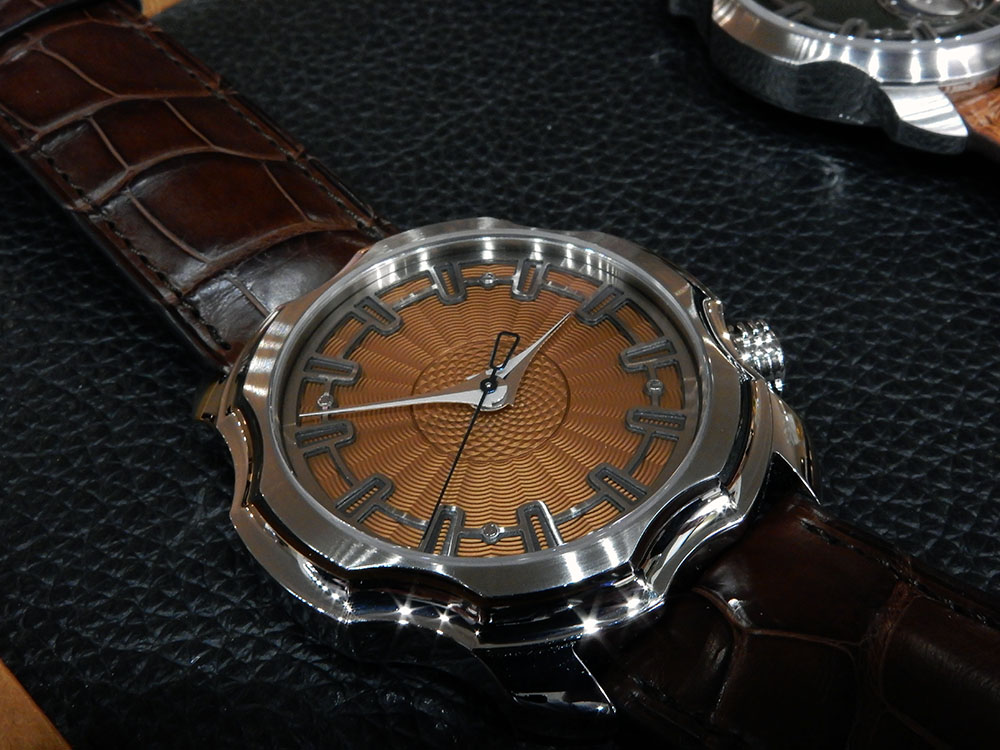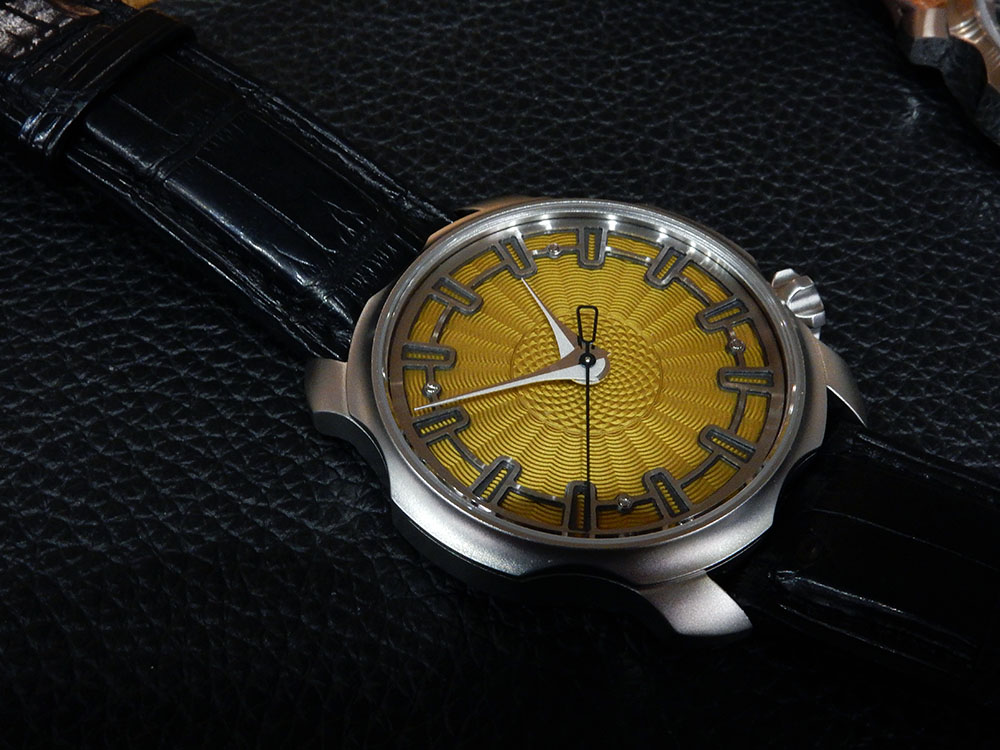 Grönefeld.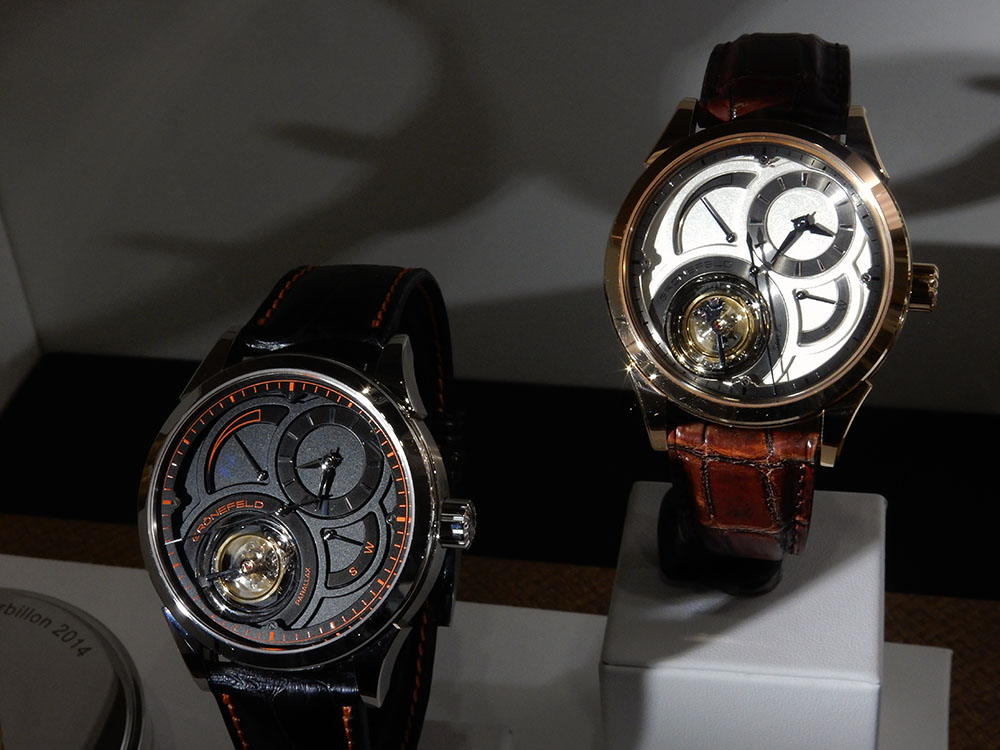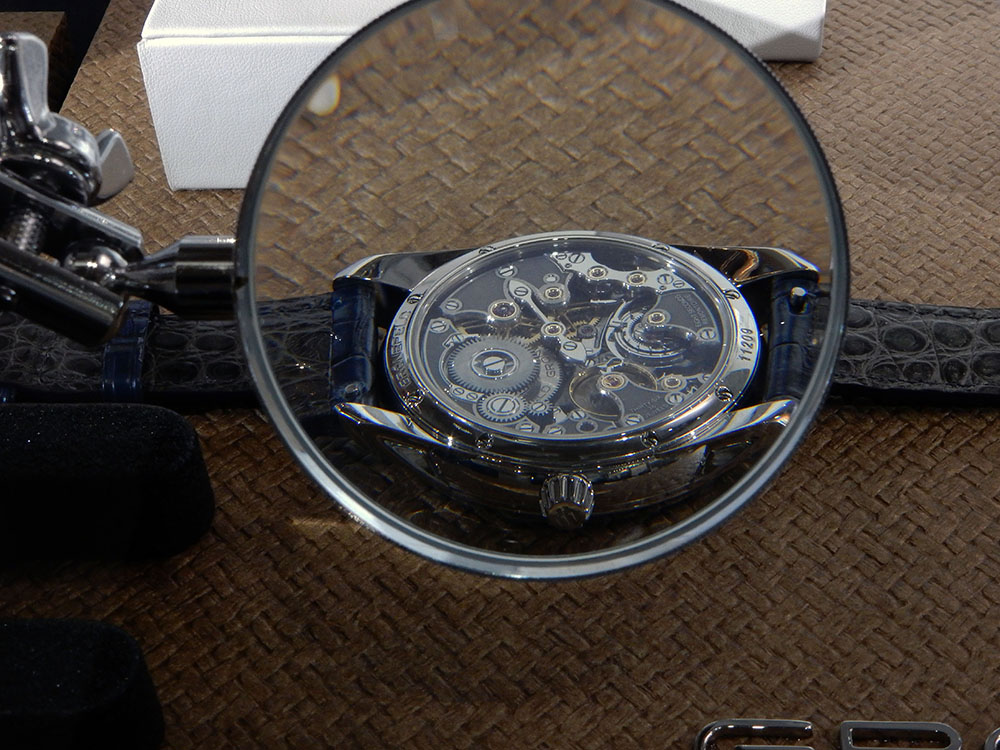 Then we go out in Basel for a history tour.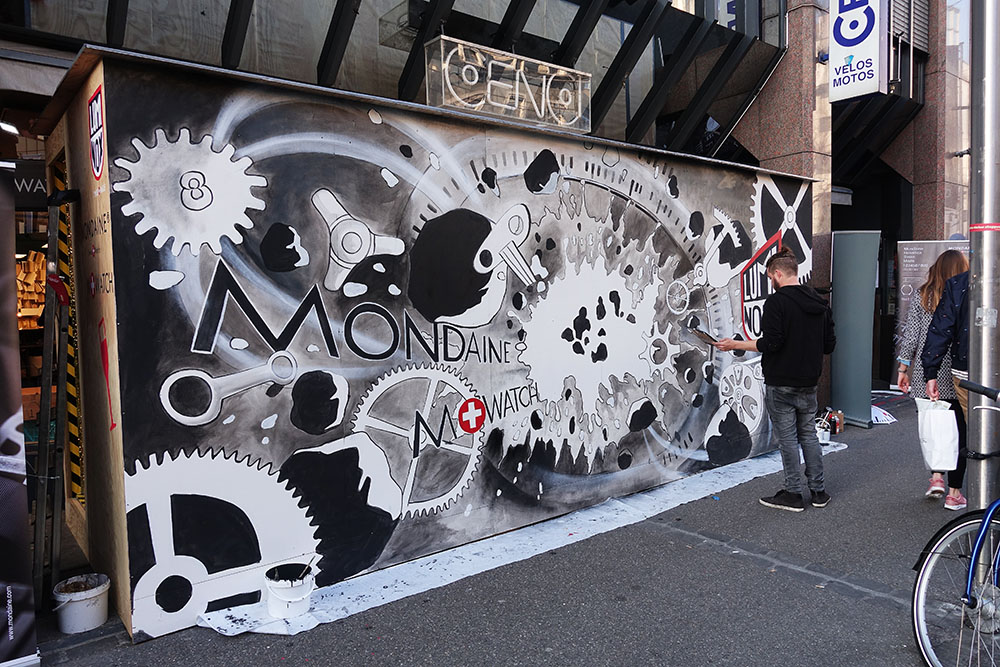 It's a great evening this time at the year here.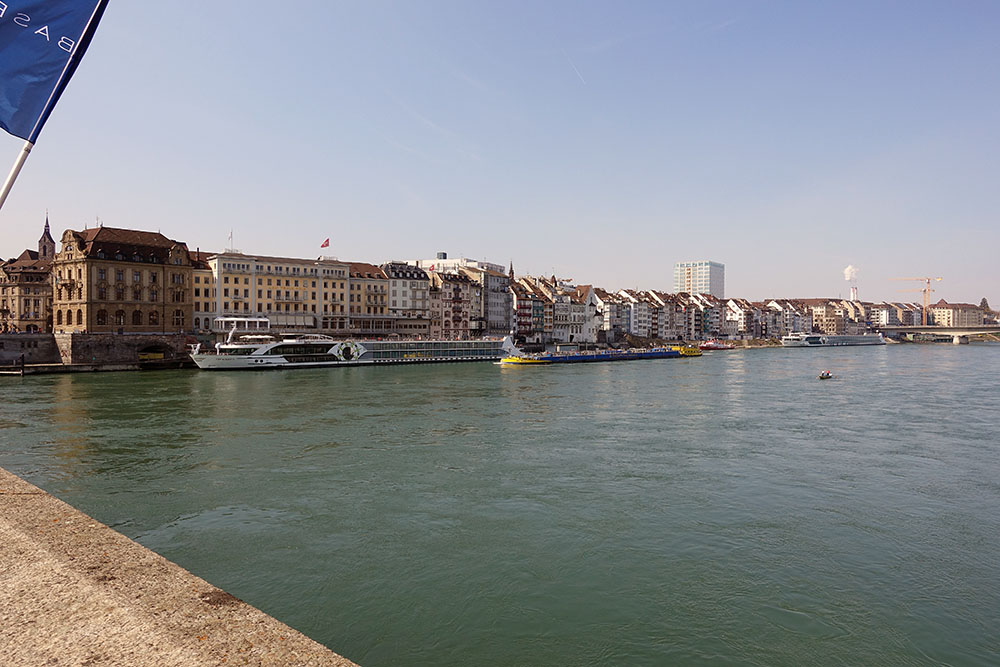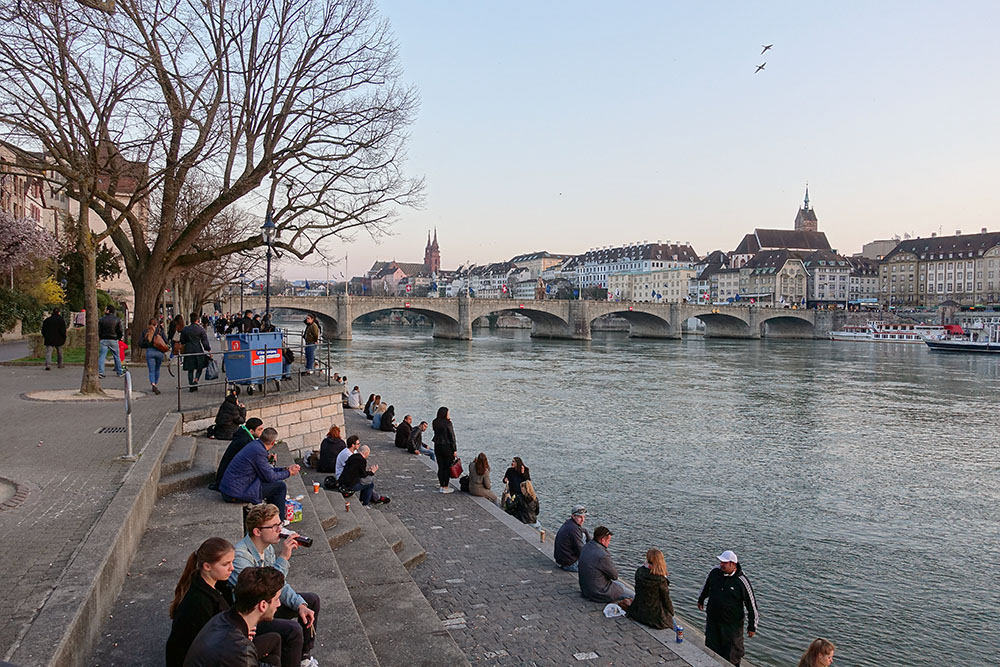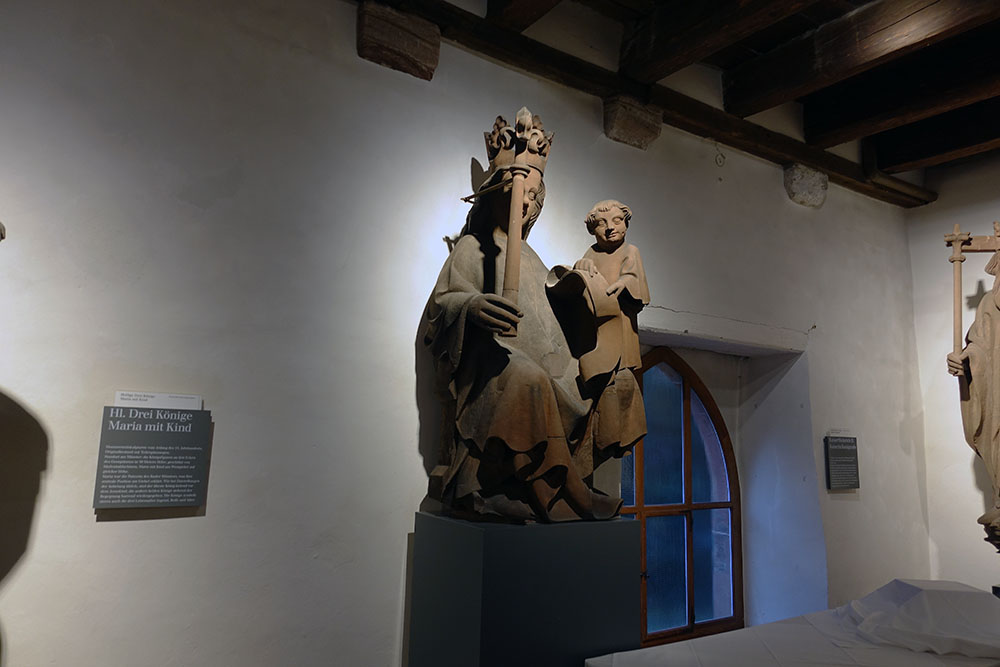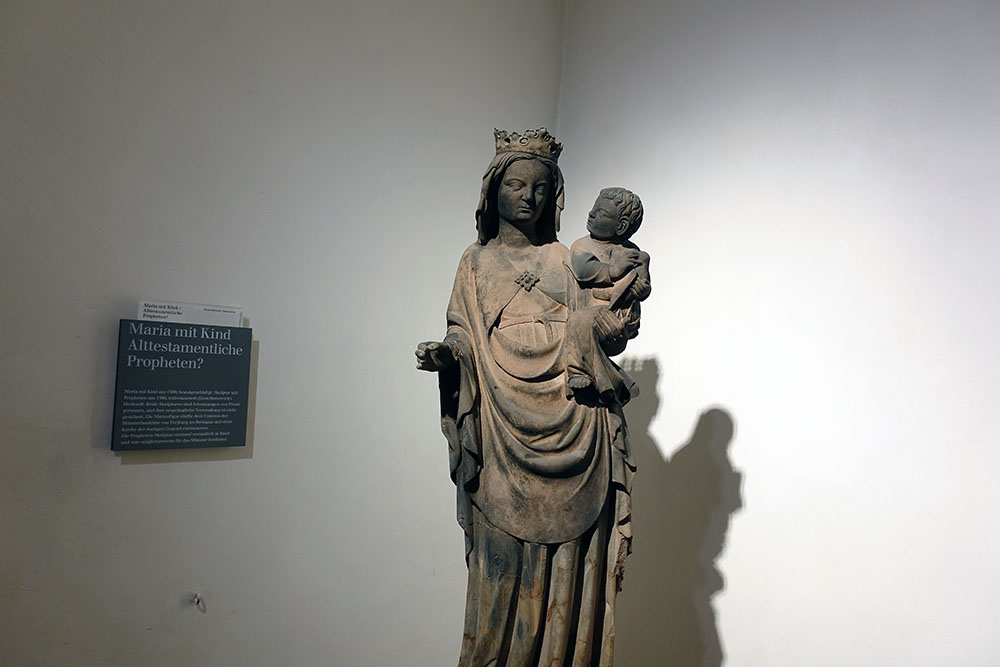 We received a thorough education in how prostitution works here and it applies to both the customer and the entrepreneur
to have your feet on the right side of the dotted line.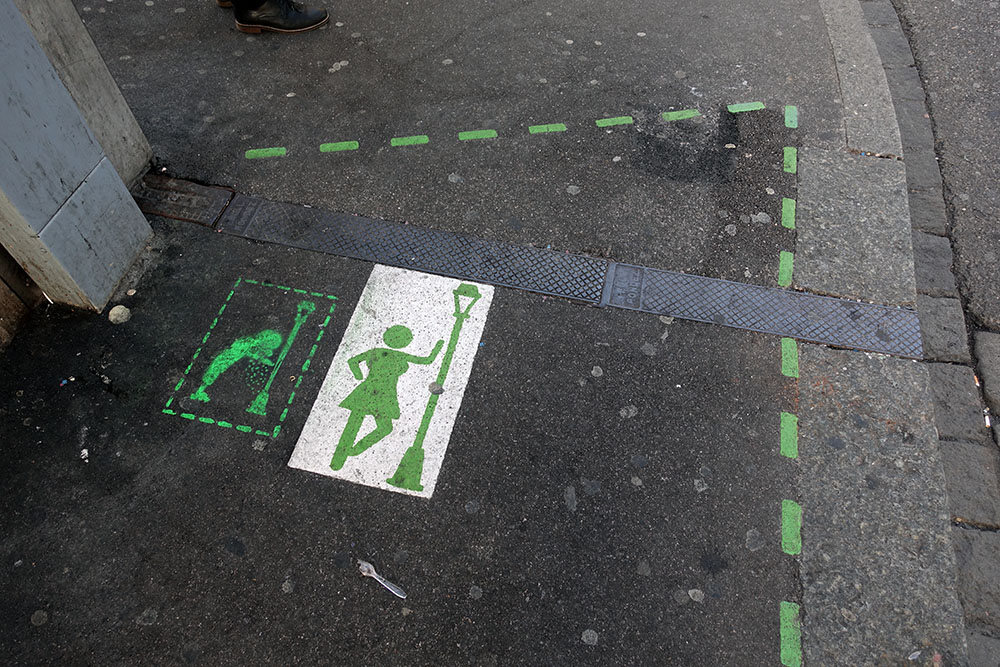 Then we get a great beer testing at the oldest brewery in Basel. A pretzel and a few different beer will be a good start.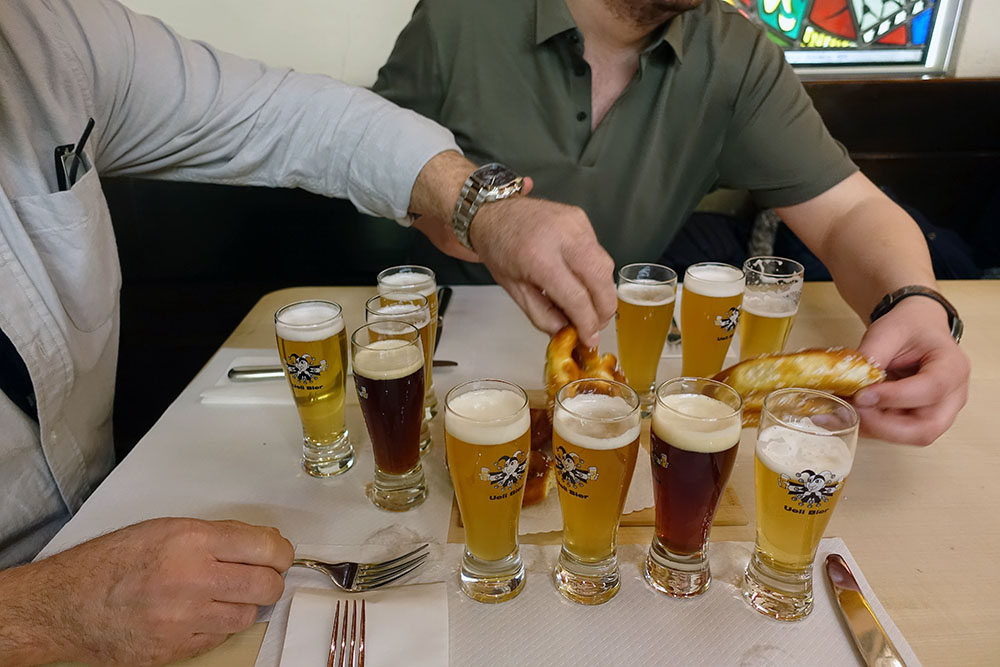 A schnitzel after that will be in place.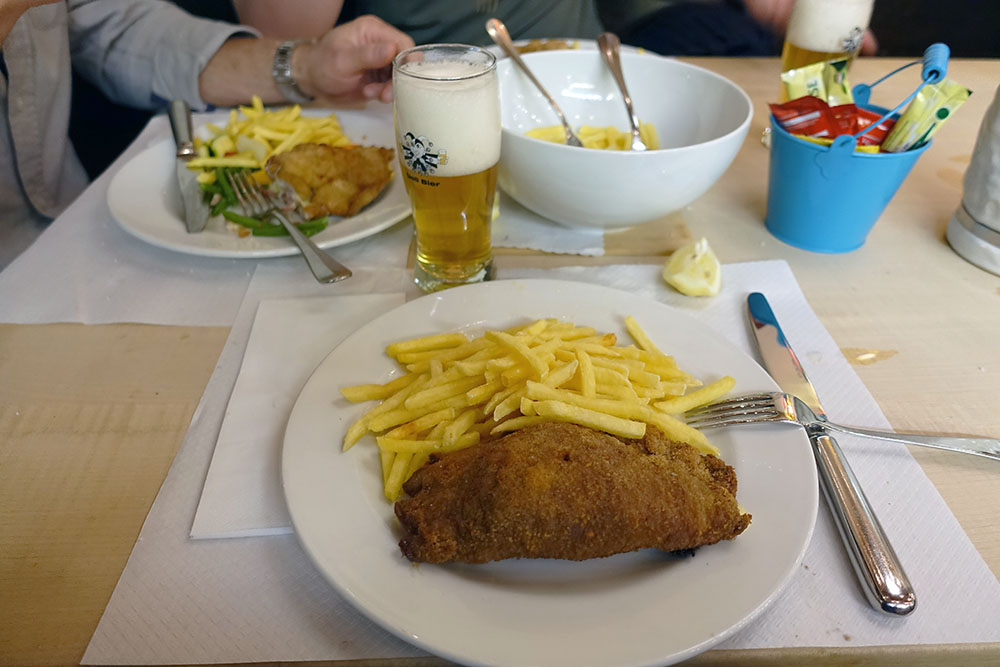 New day and new watches, first stop will be at Moritz Grossmann.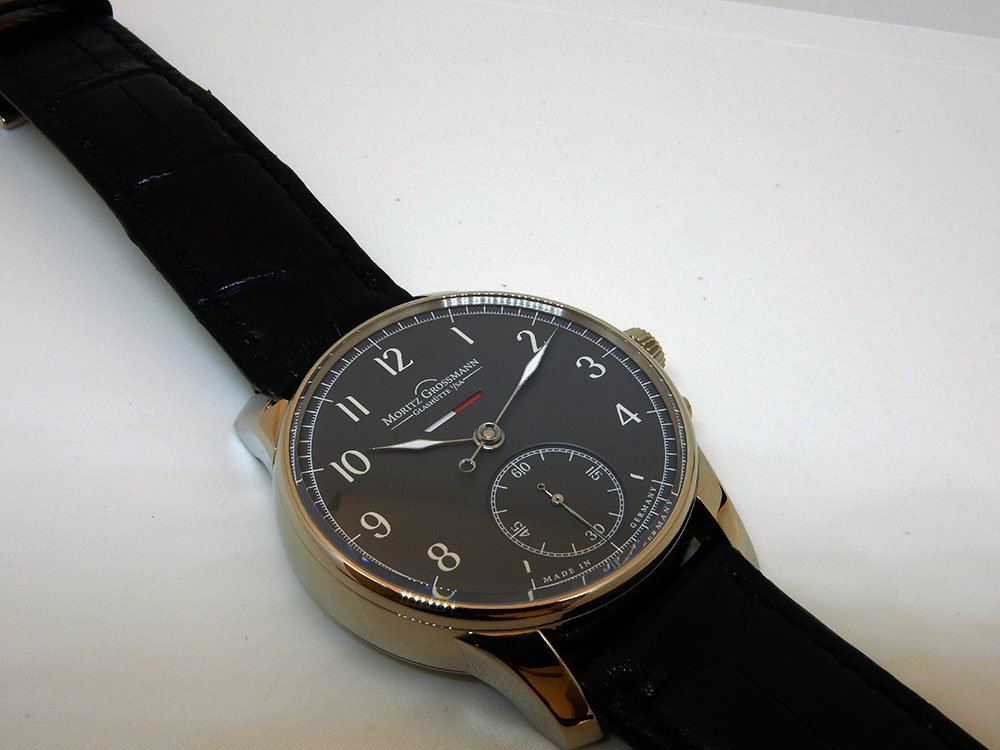 This is a company in Glashütte that made watches in Glashütte style.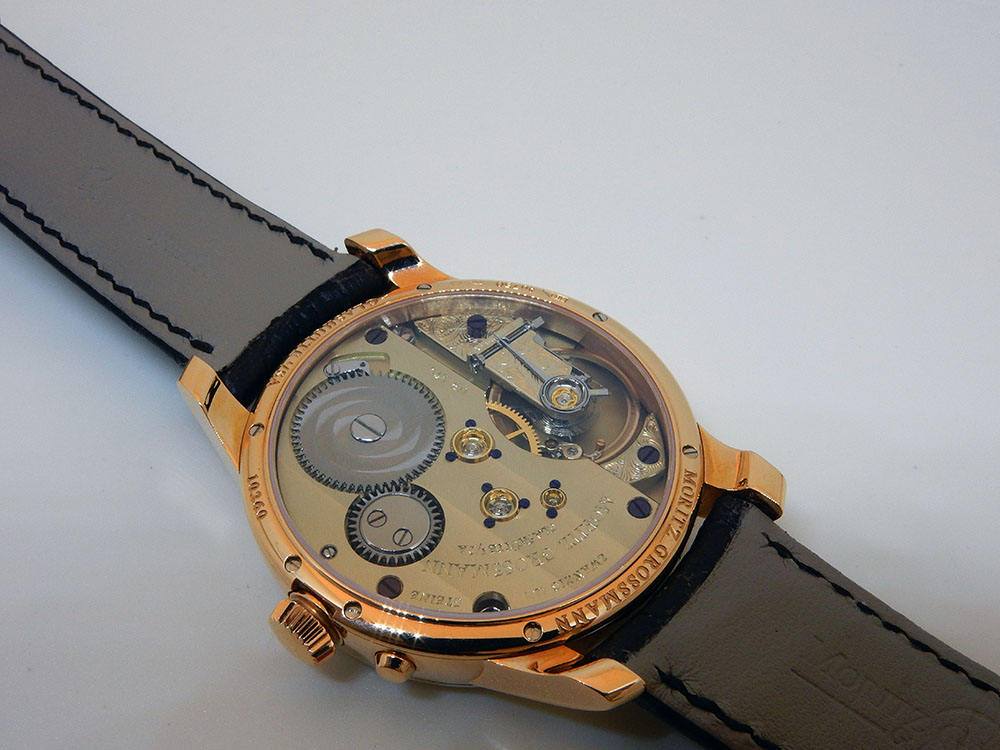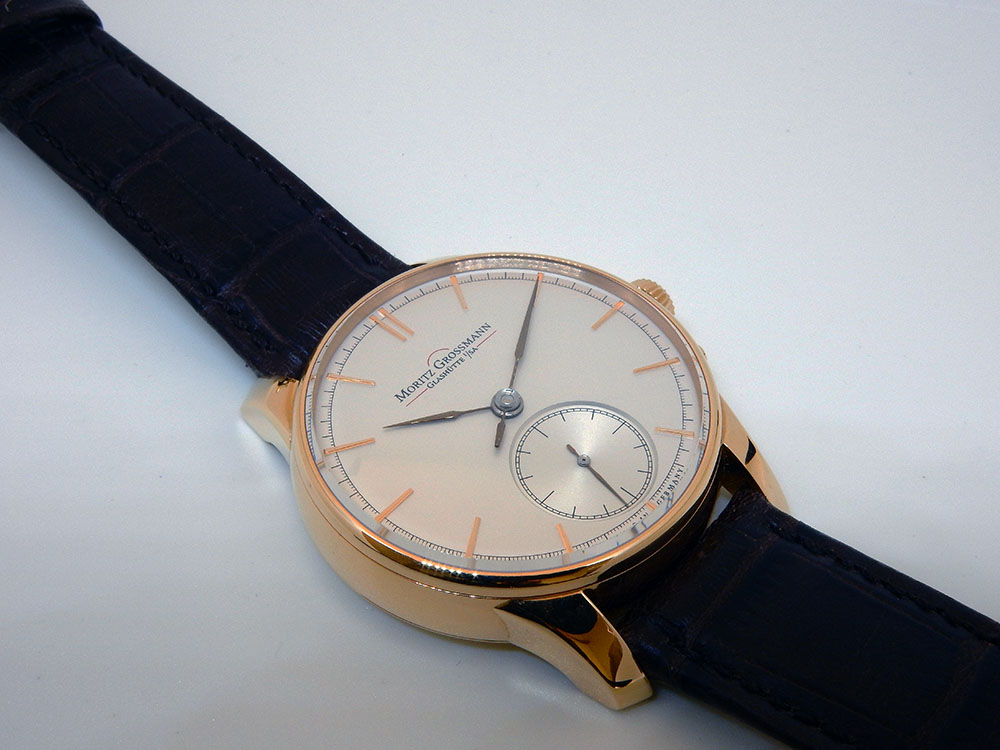 I'm not so much for open dials but this one looks good.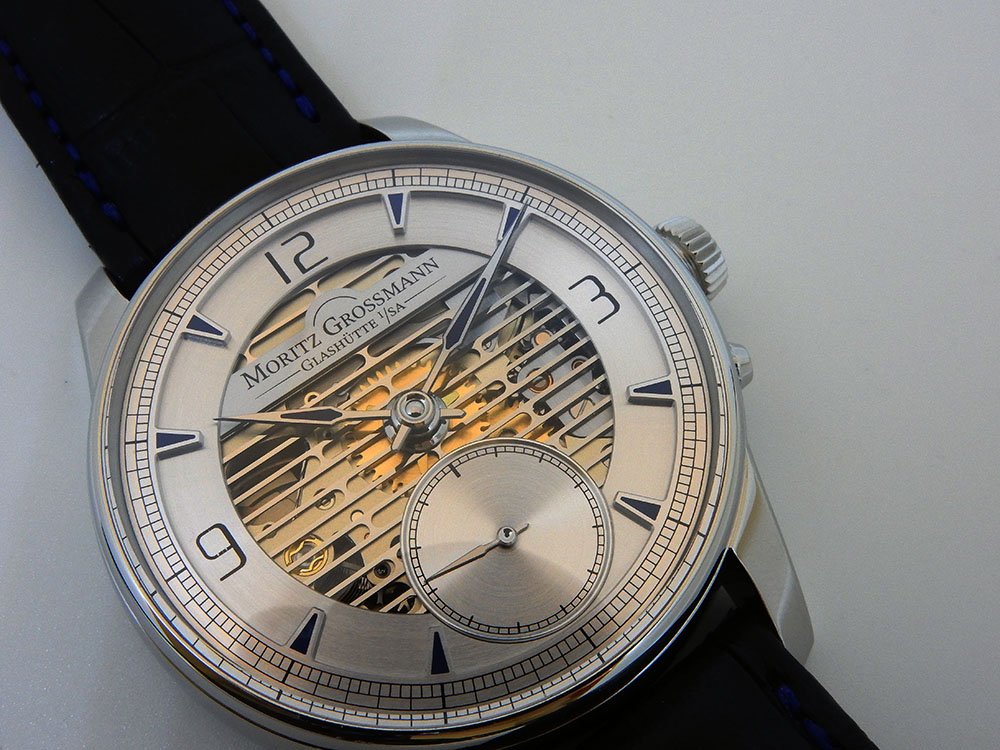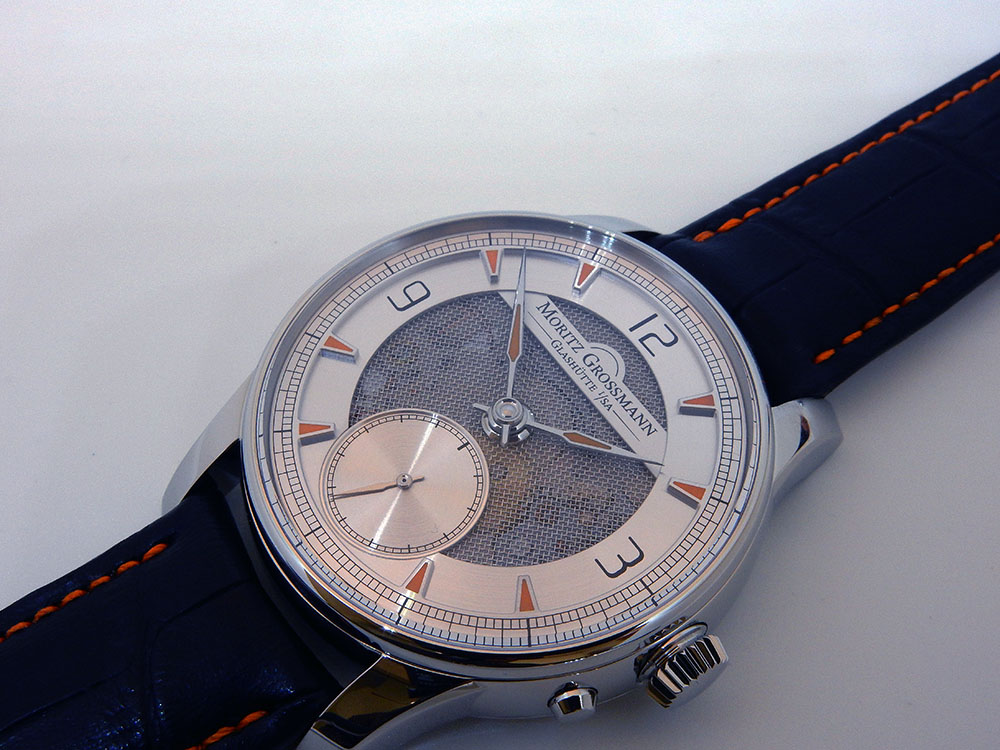 Notice the edge of the dial.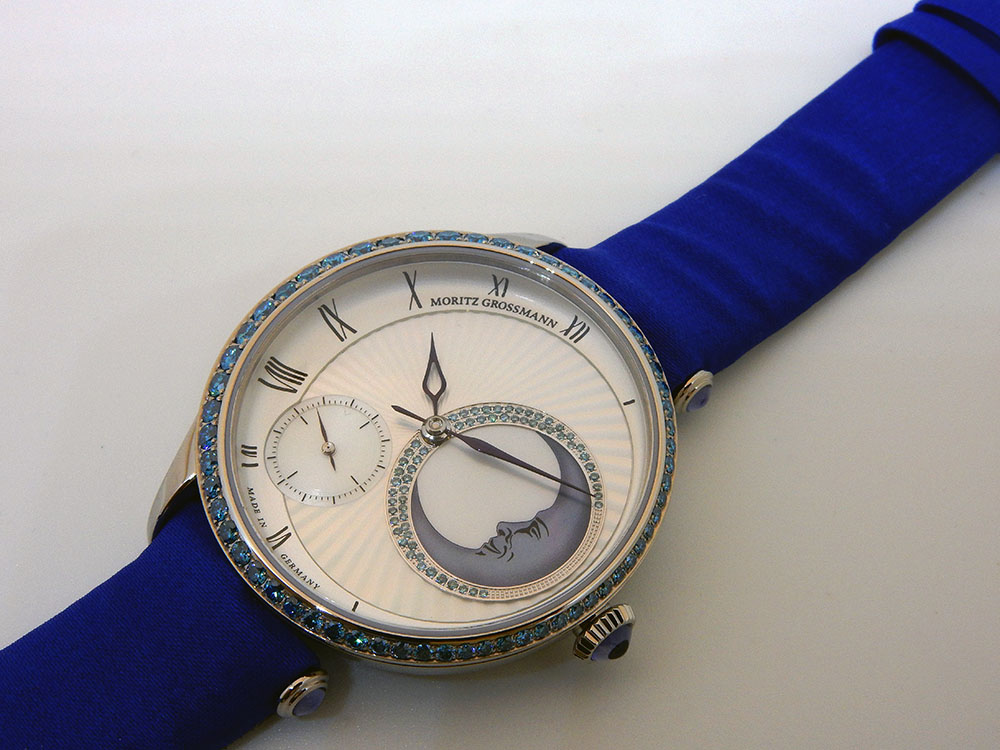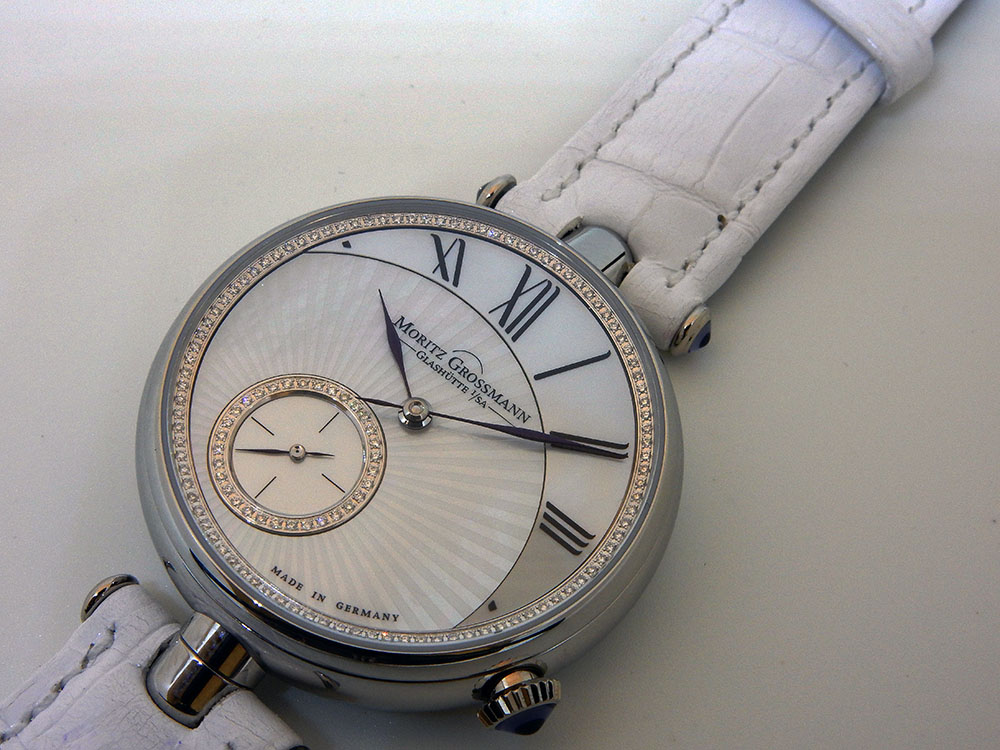 Winding with the bracelet.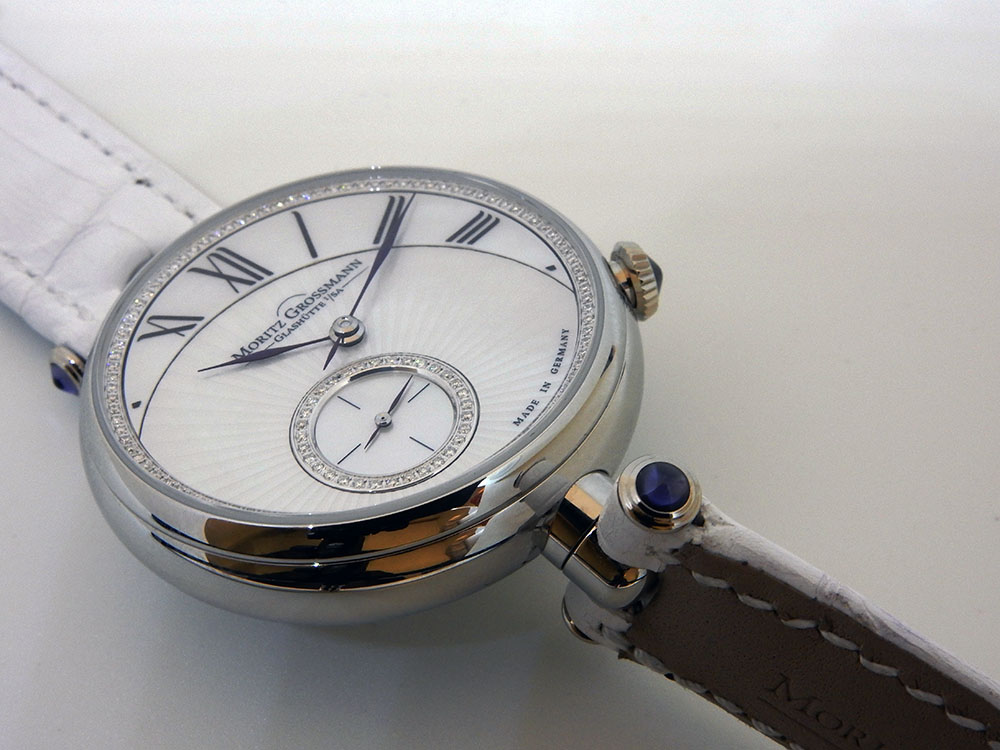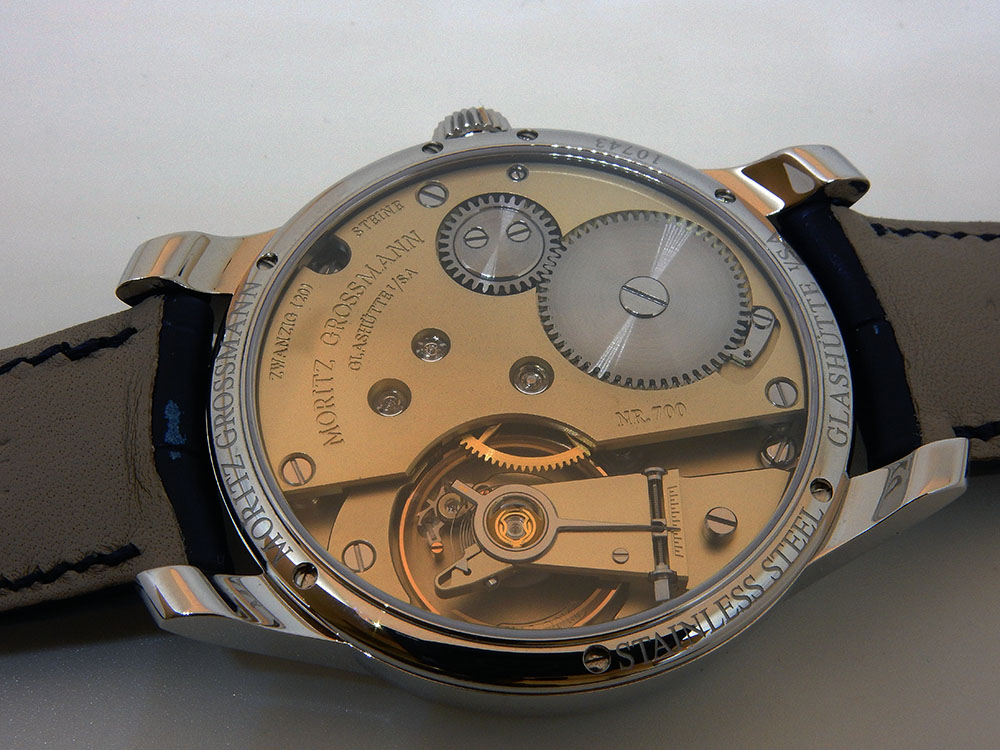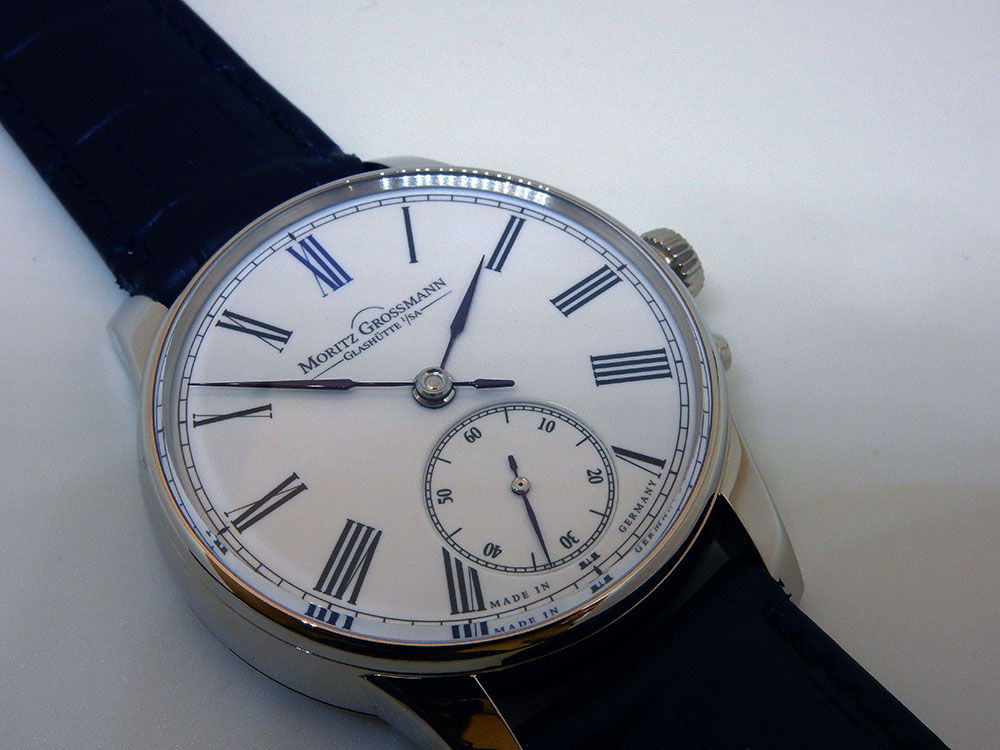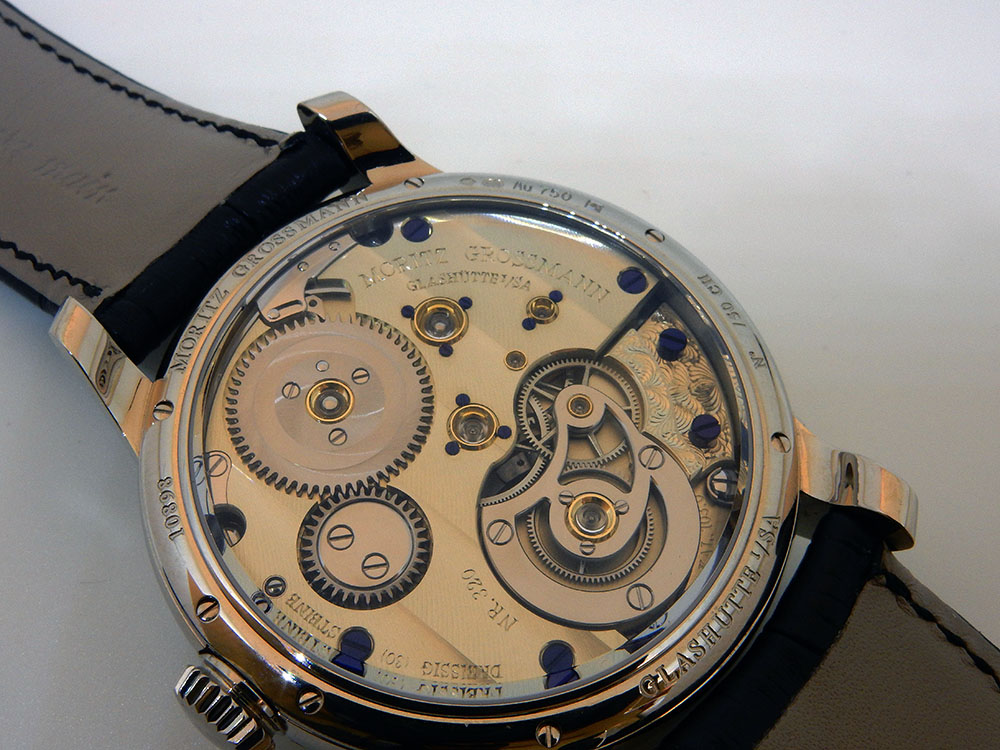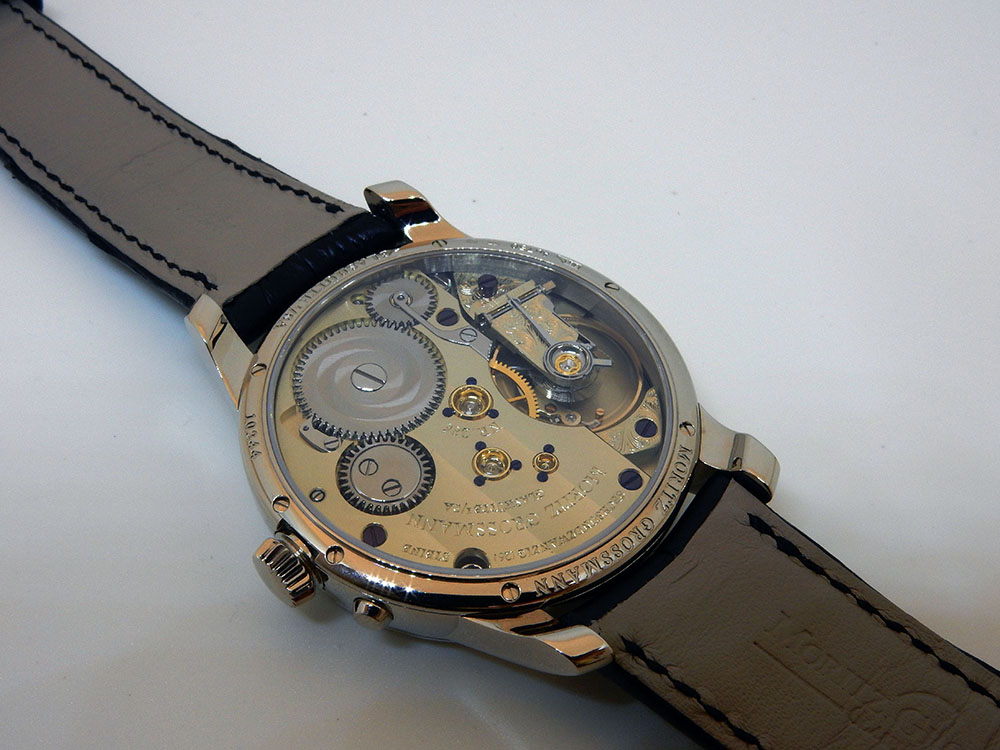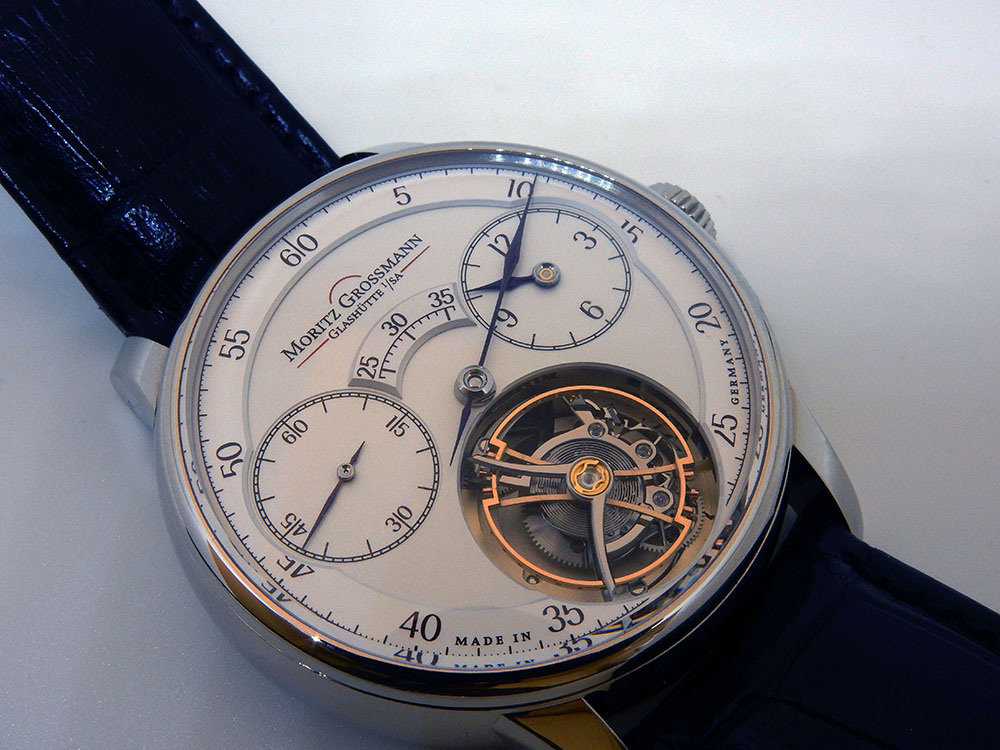 Dirk Dornblüth shows his latest models, her a ladies model.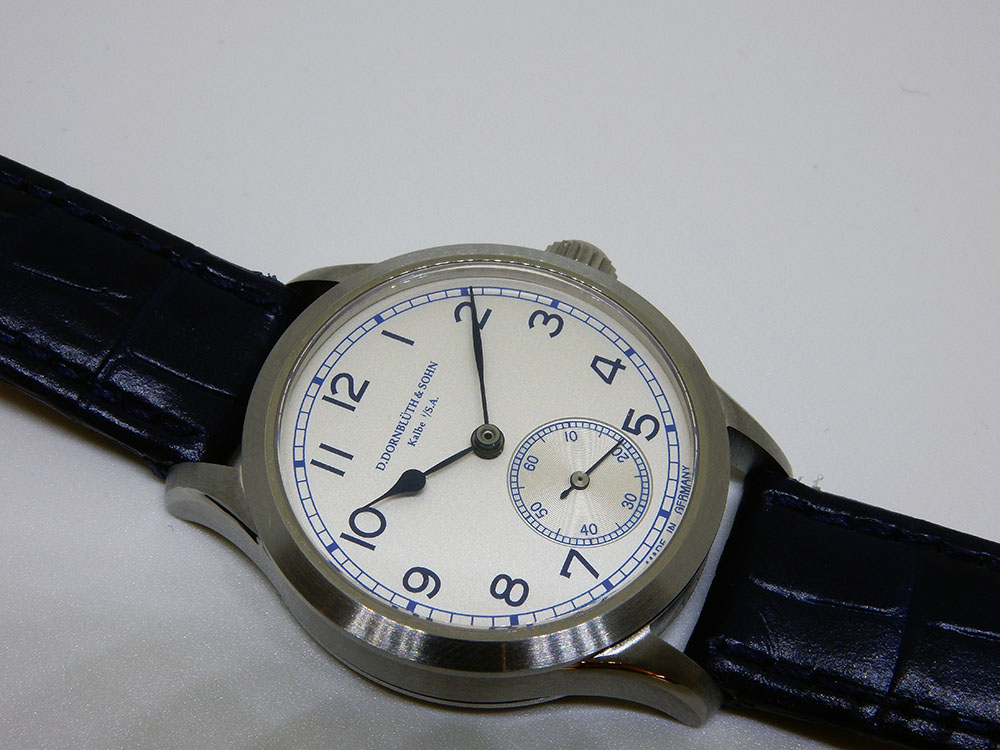 Tha smiling power reserve.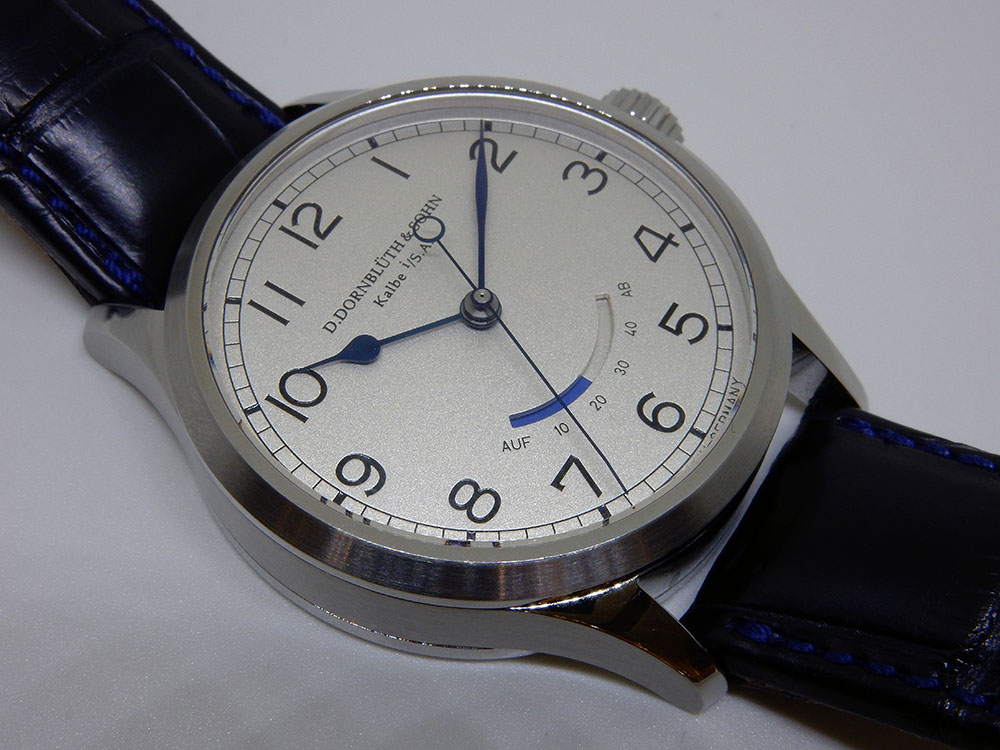 I like this one better.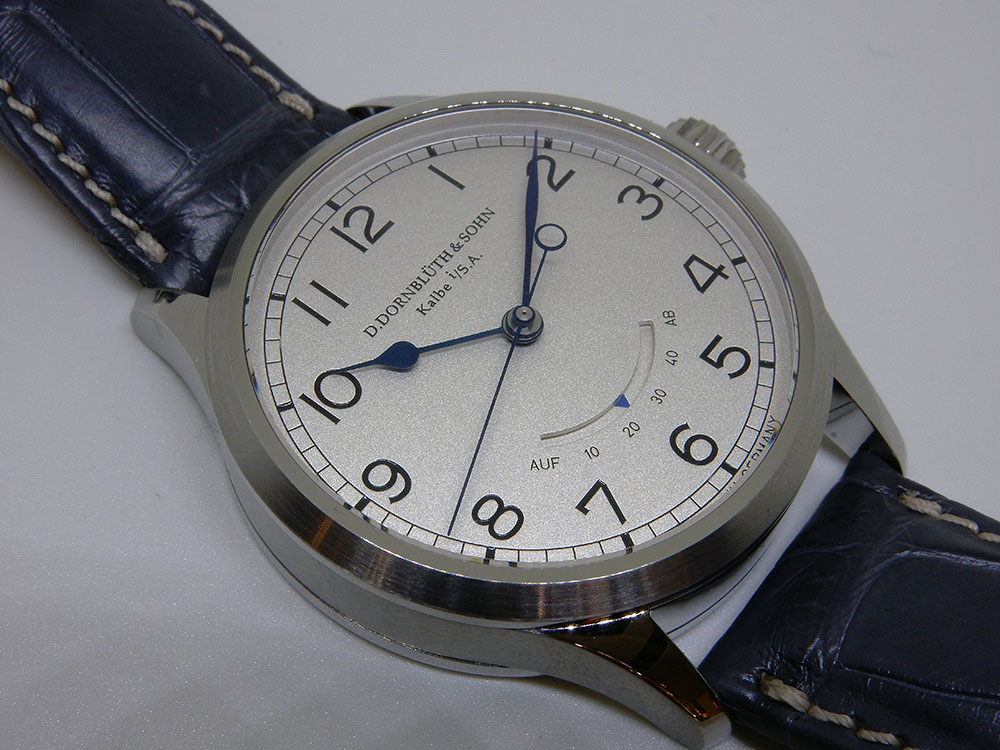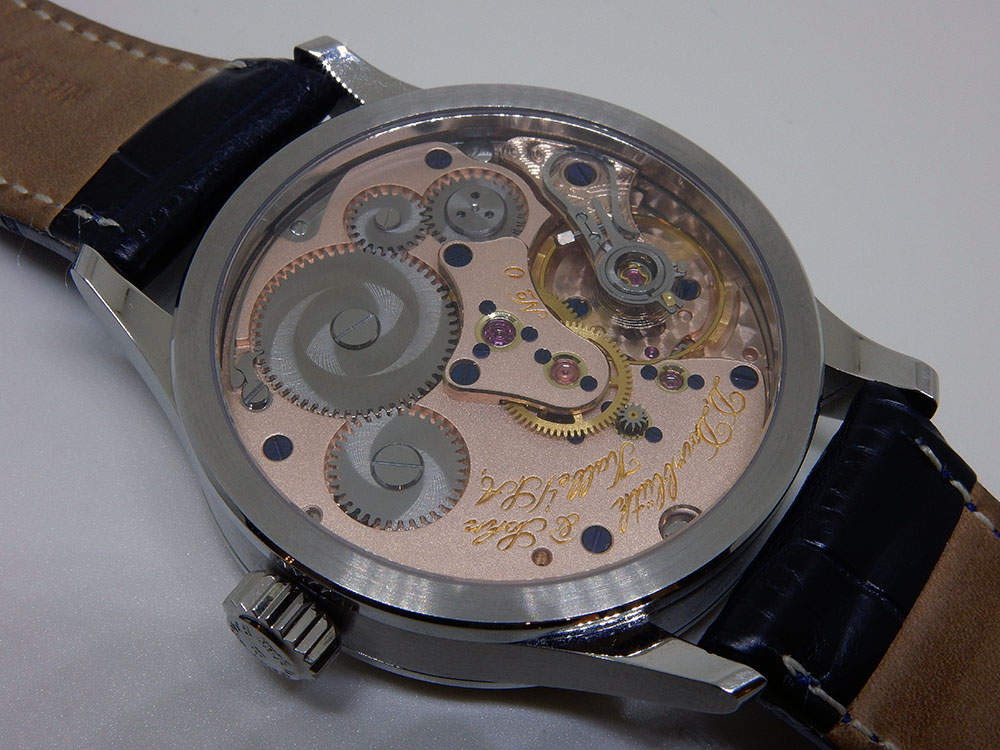 Then we went to H Moser & Cie to check their collection.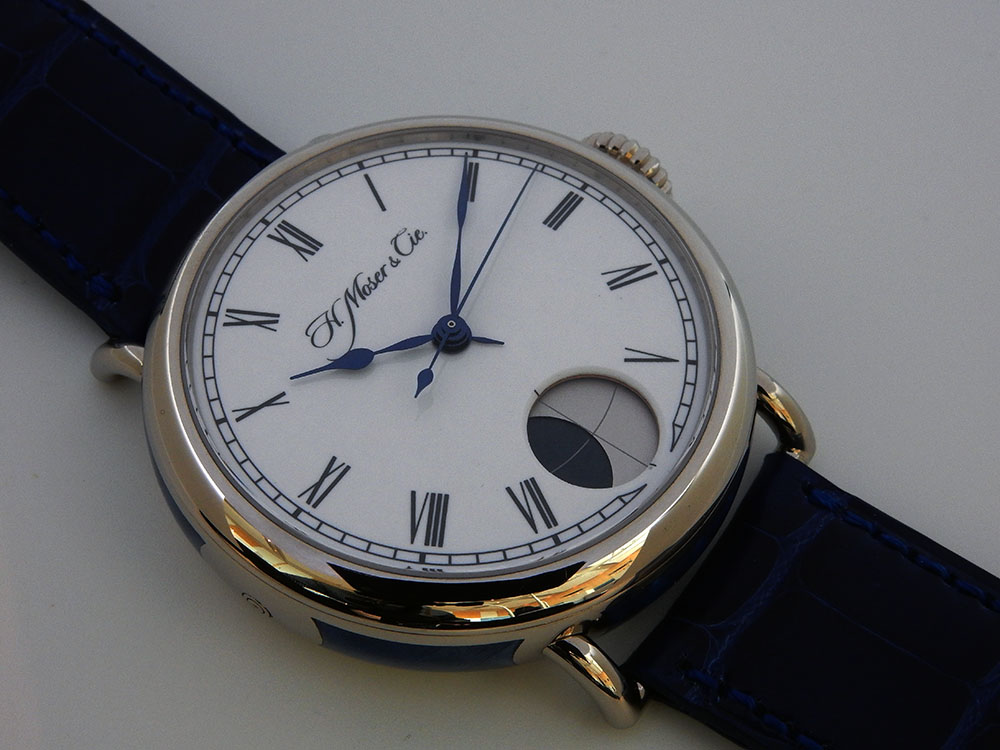 It looks like a simple watch but I can tell you it's not.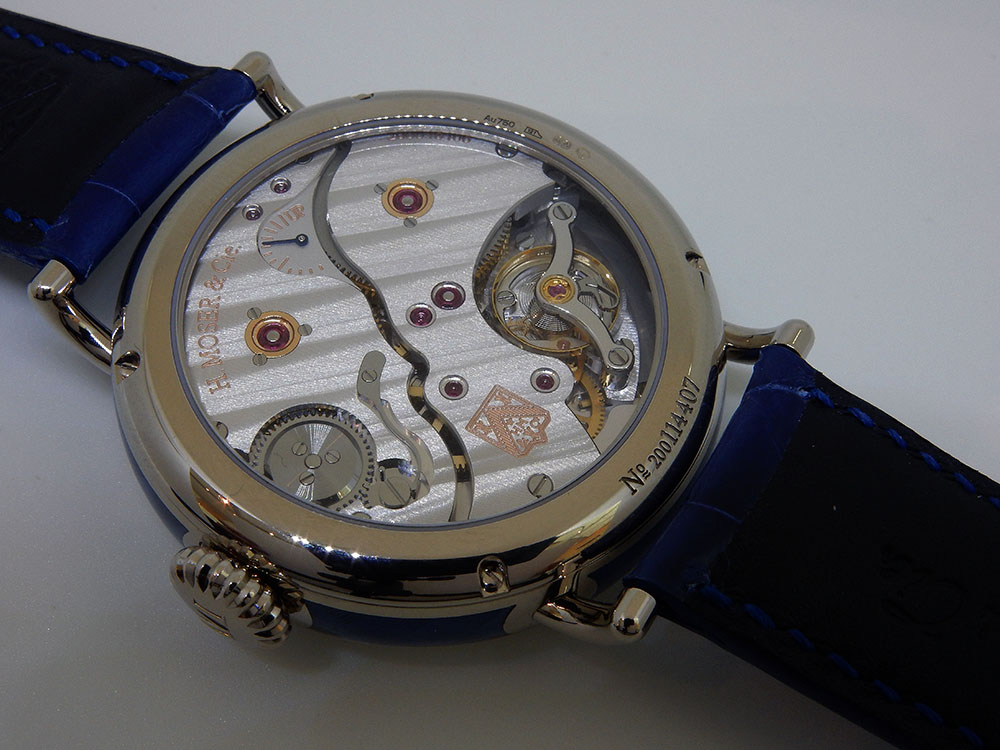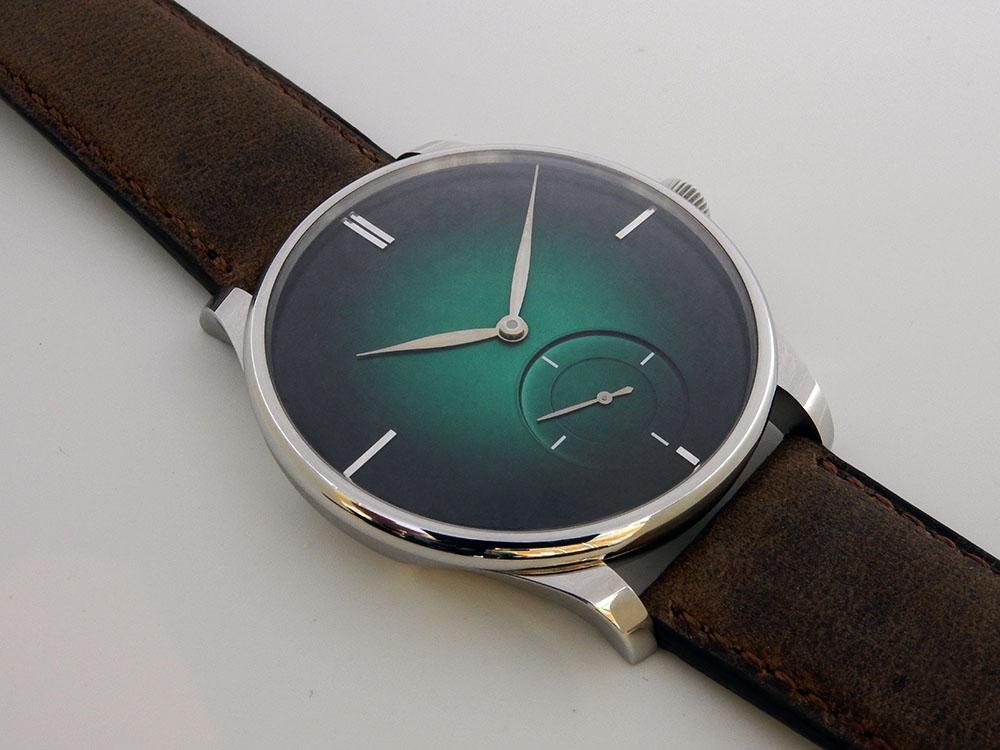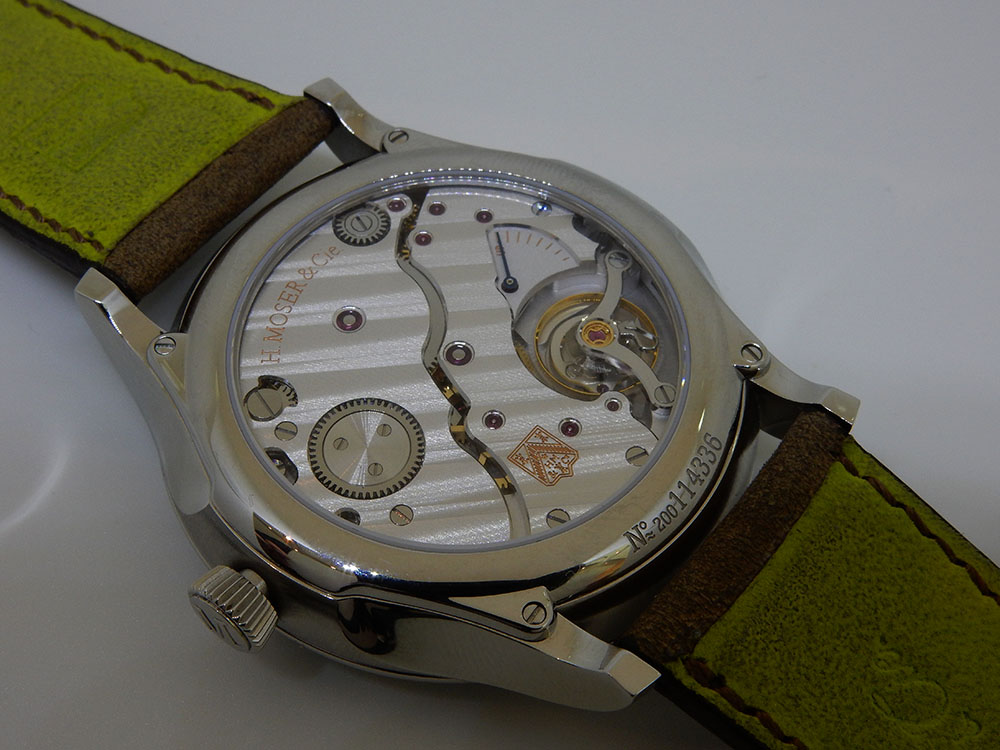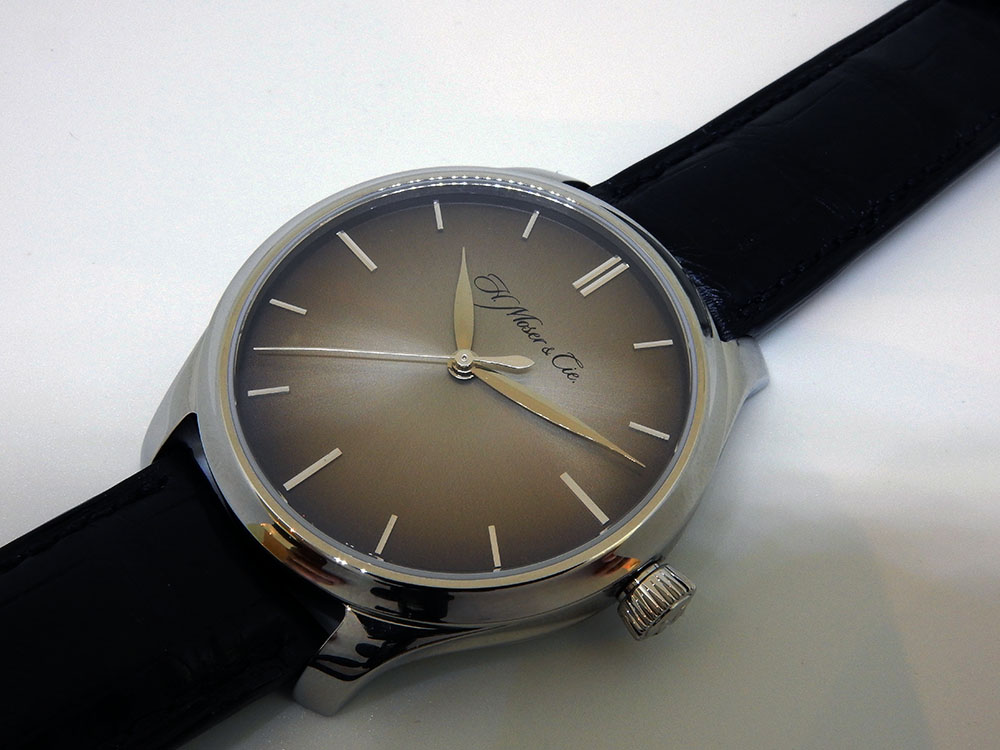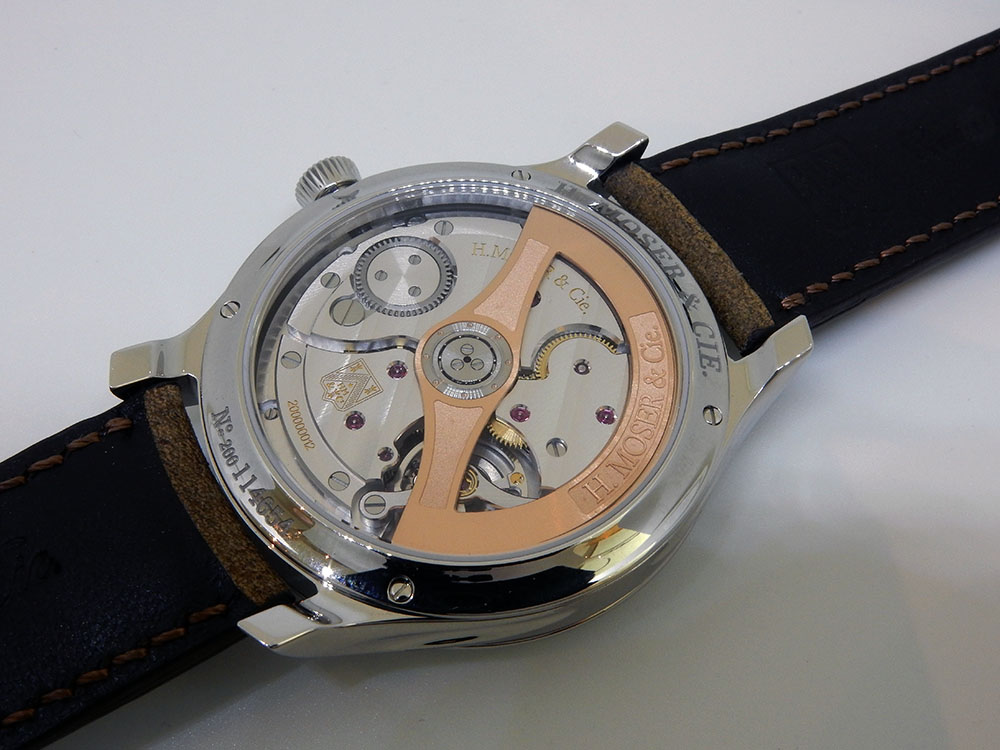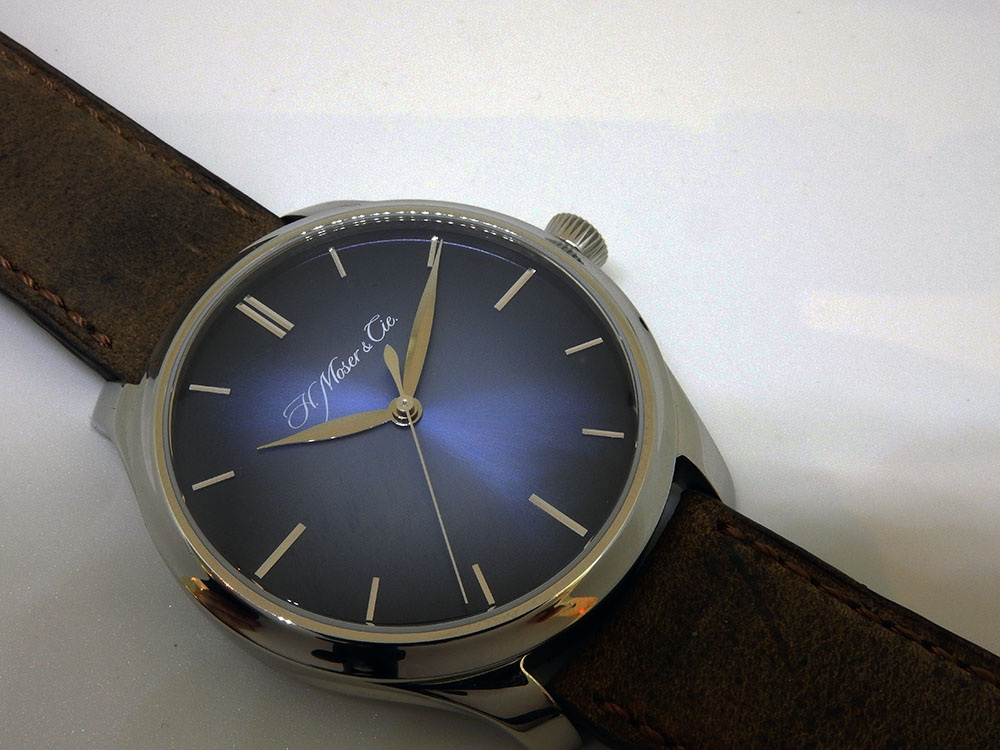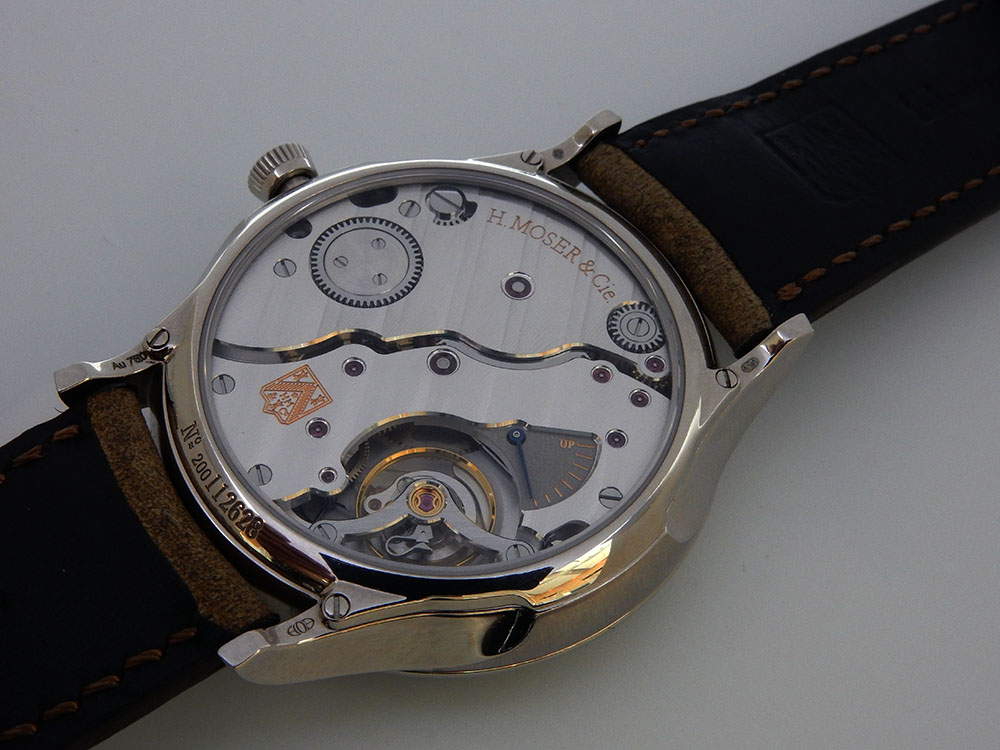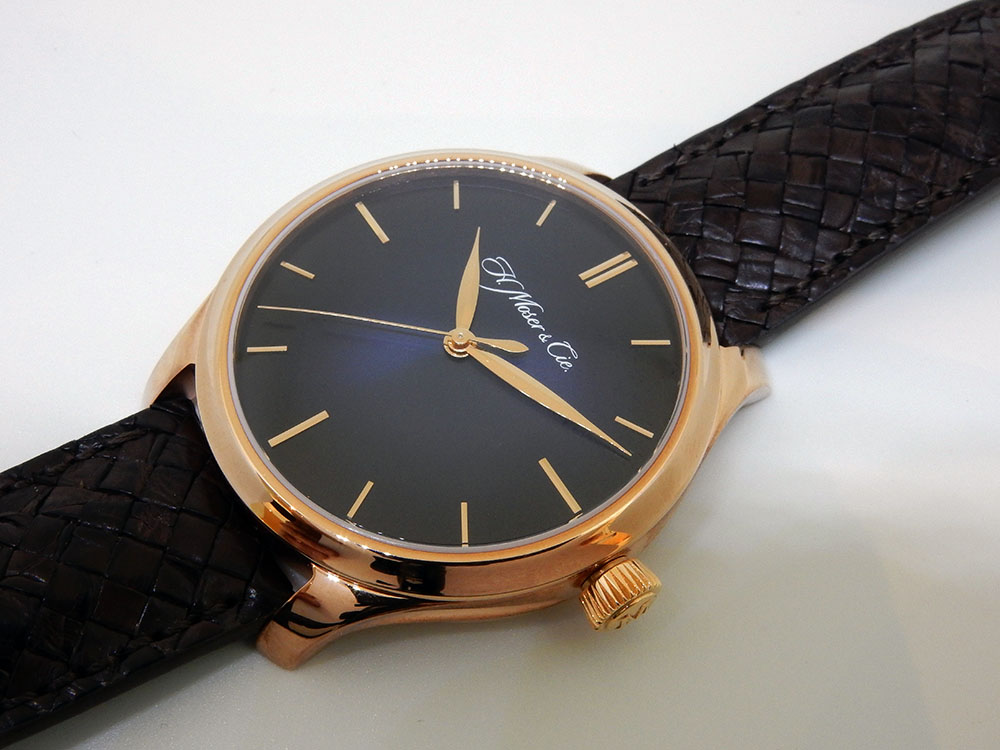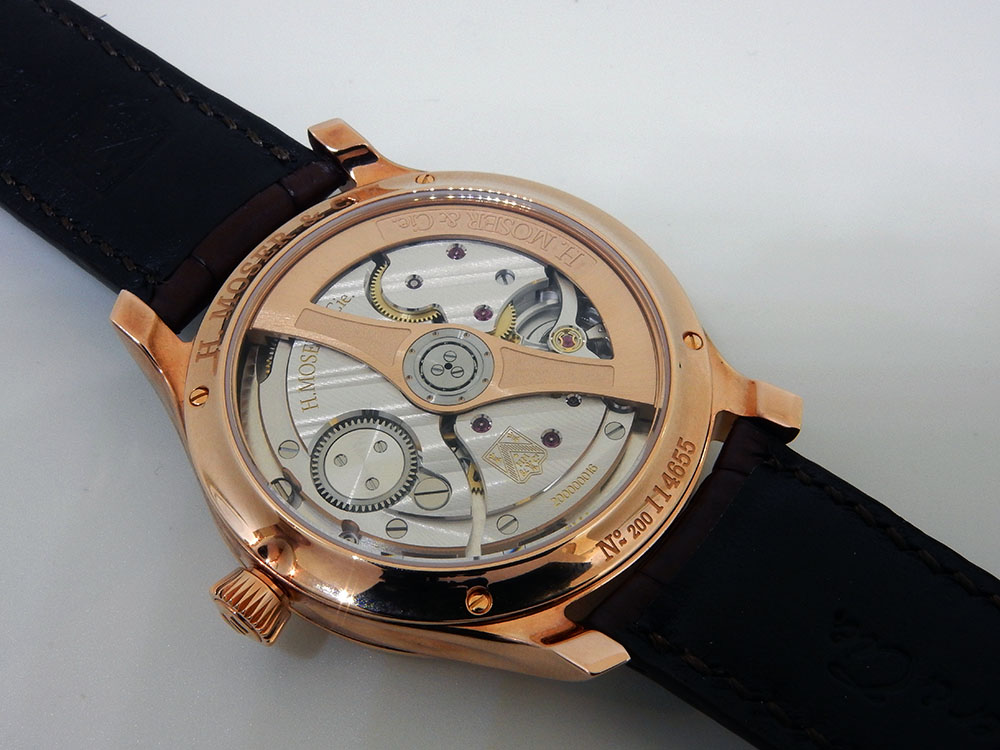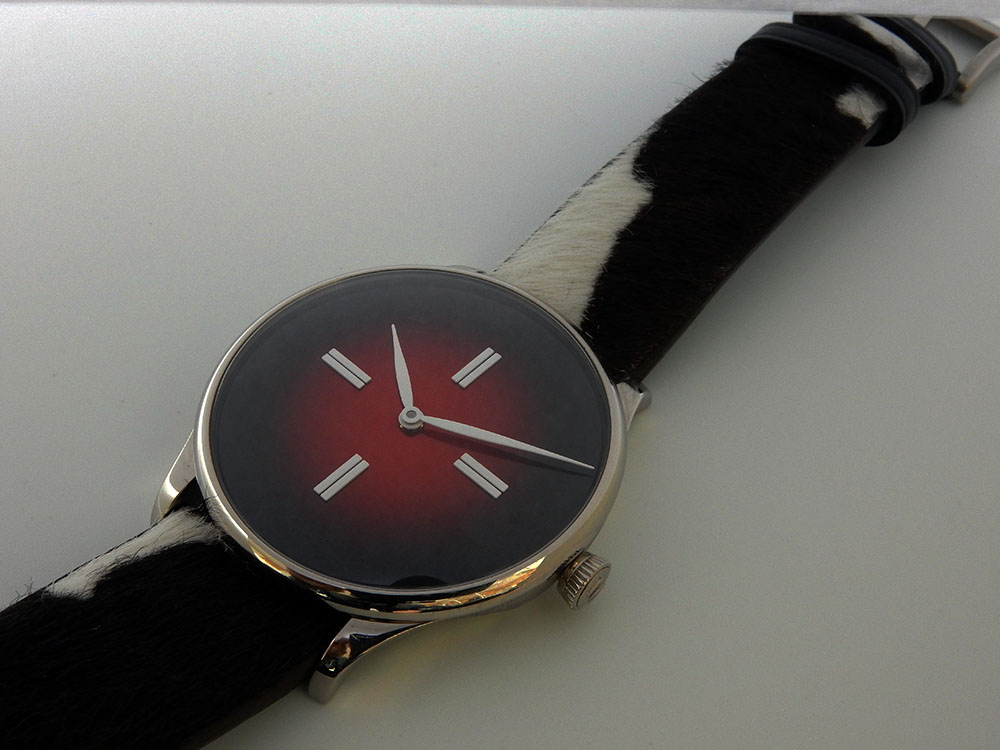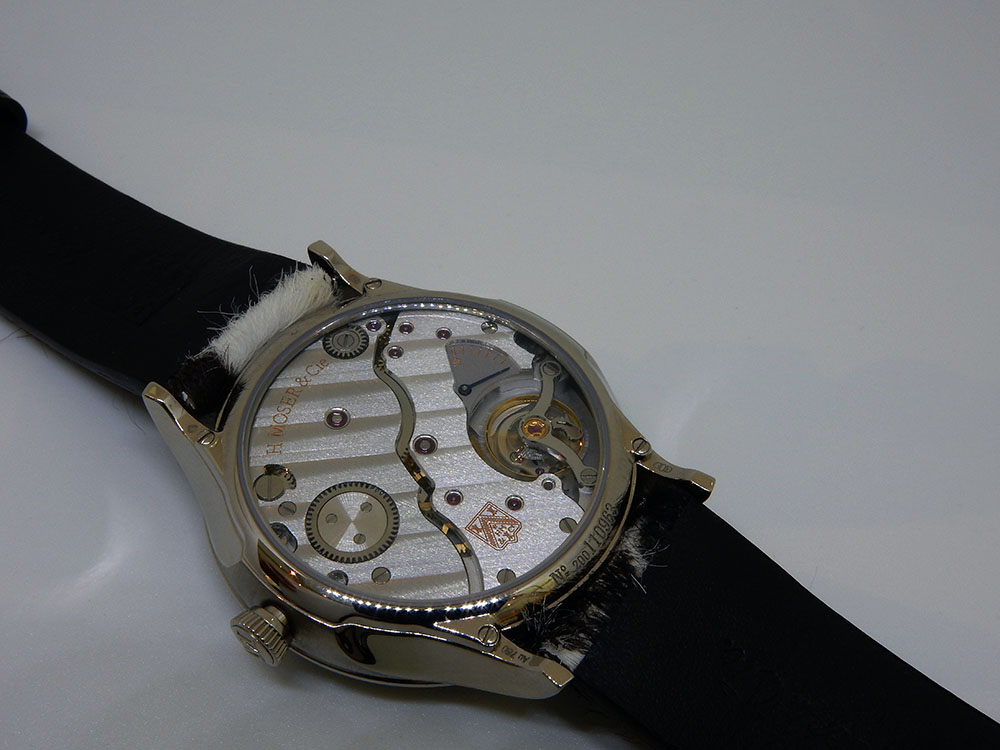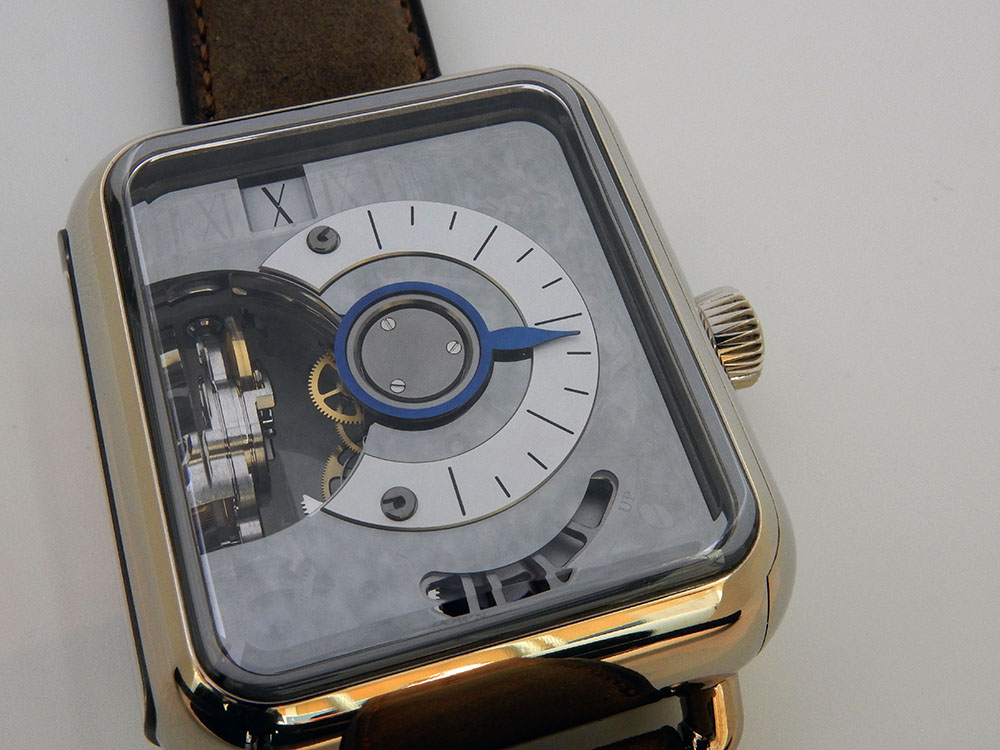 There is a lot going on here.
The side.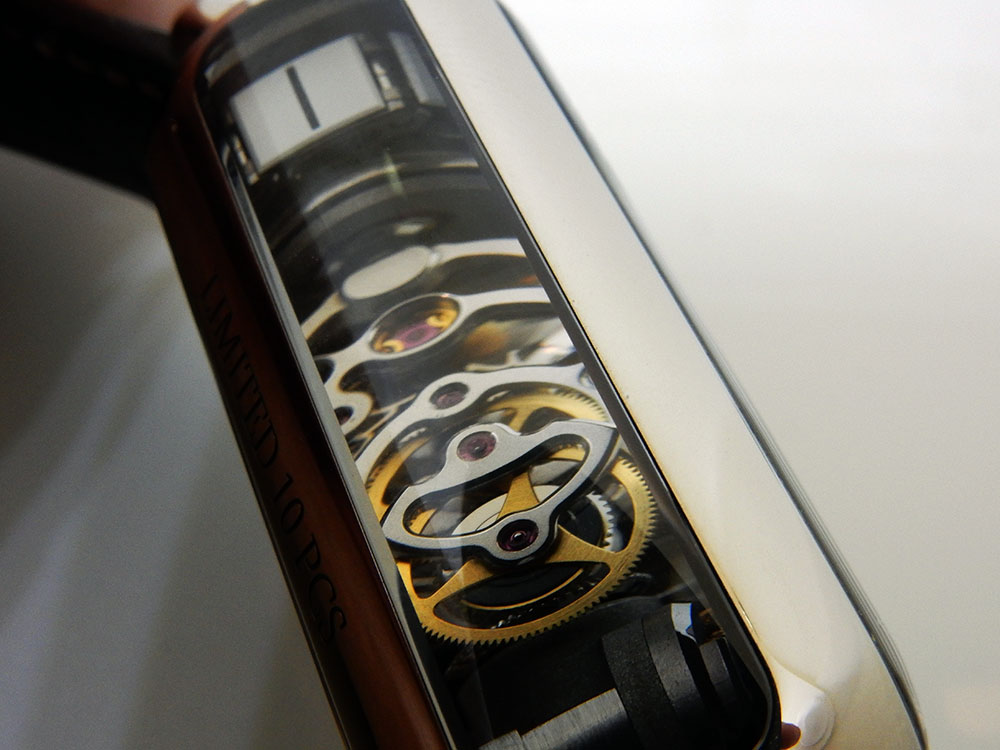 No it's not a Apple watch, they call it disconnected.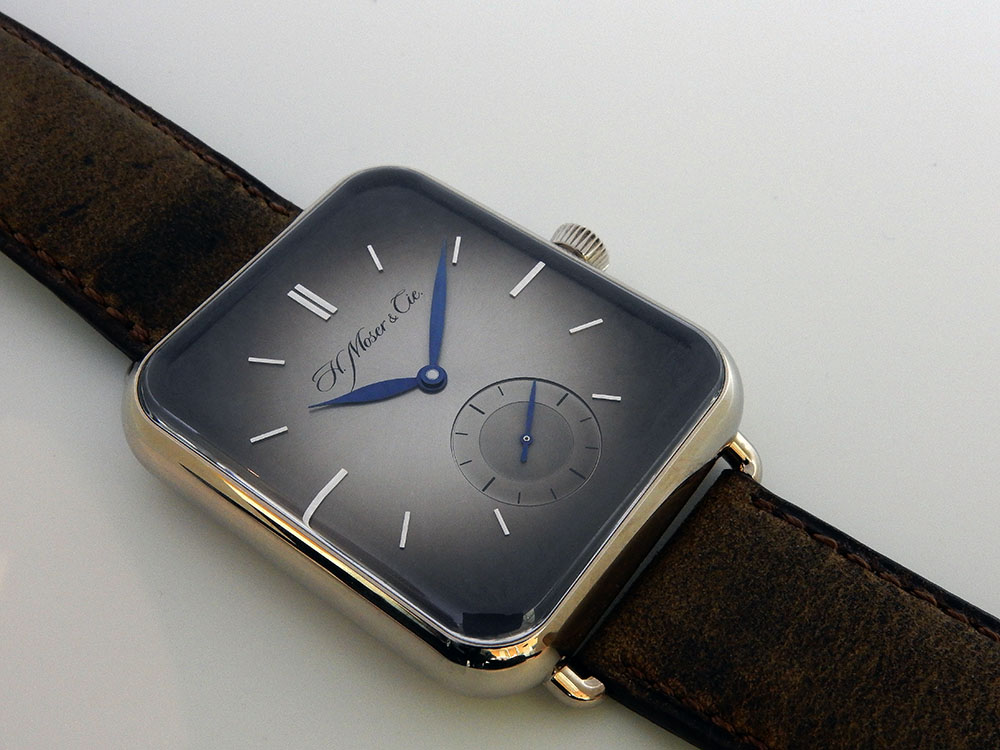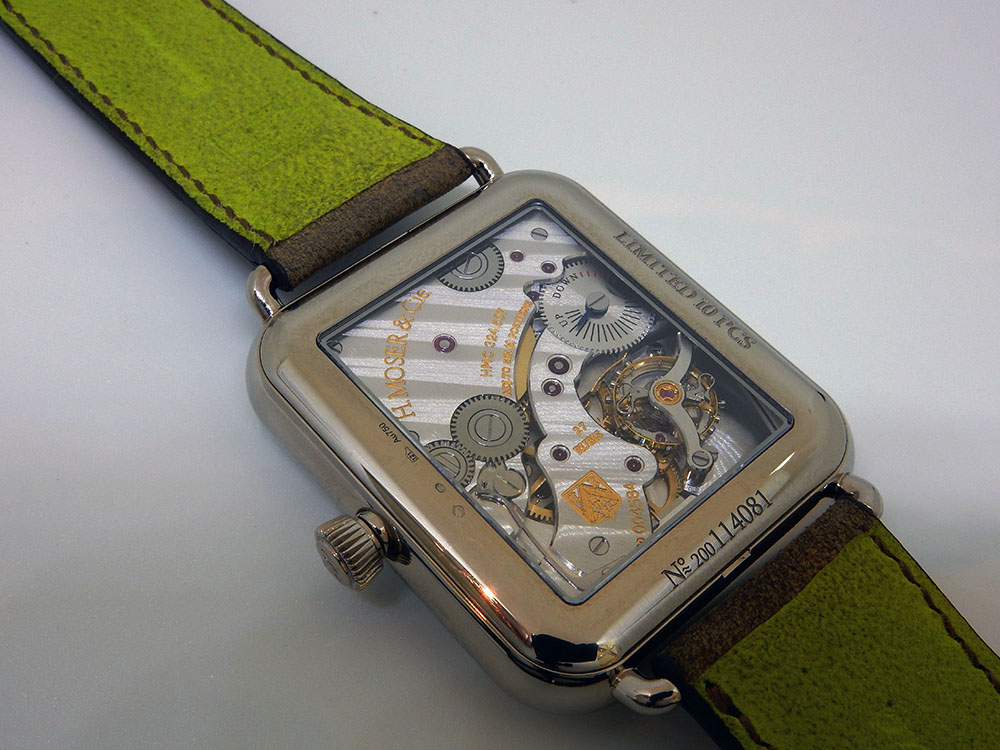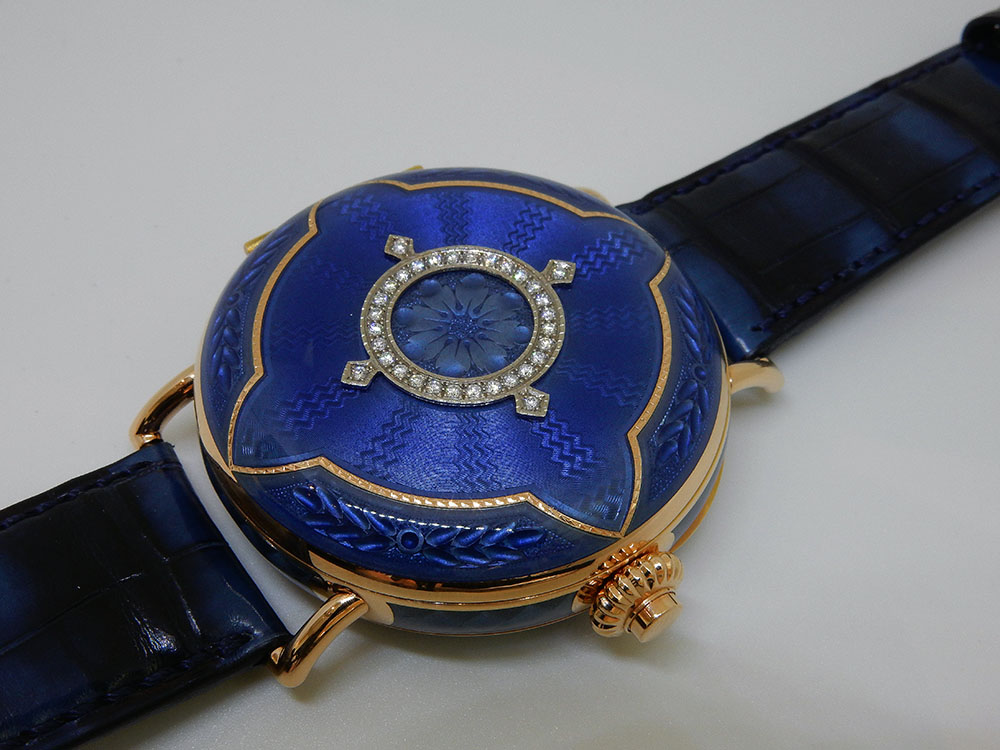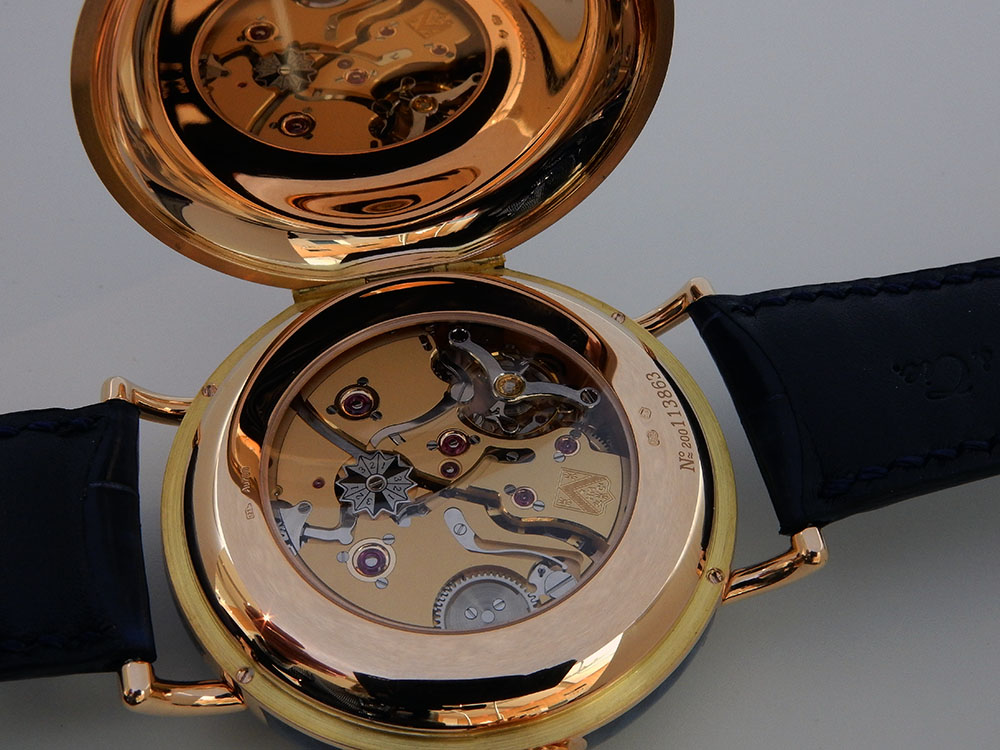 We was not allowed to touch the swiss mad cheese watch.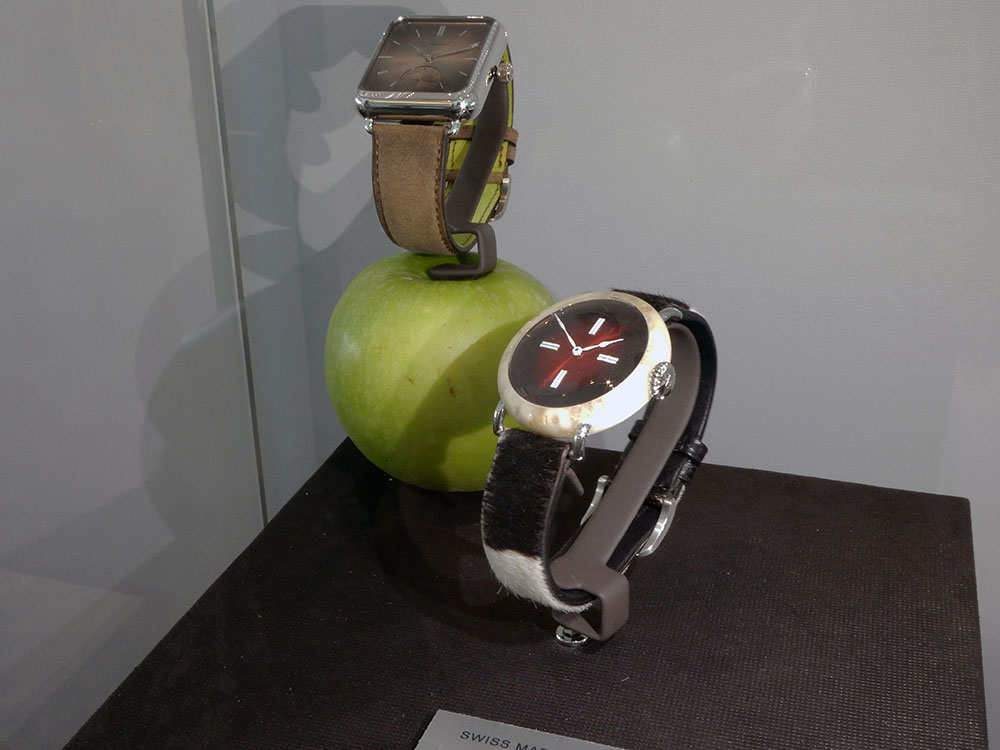 A tour at Omegas display.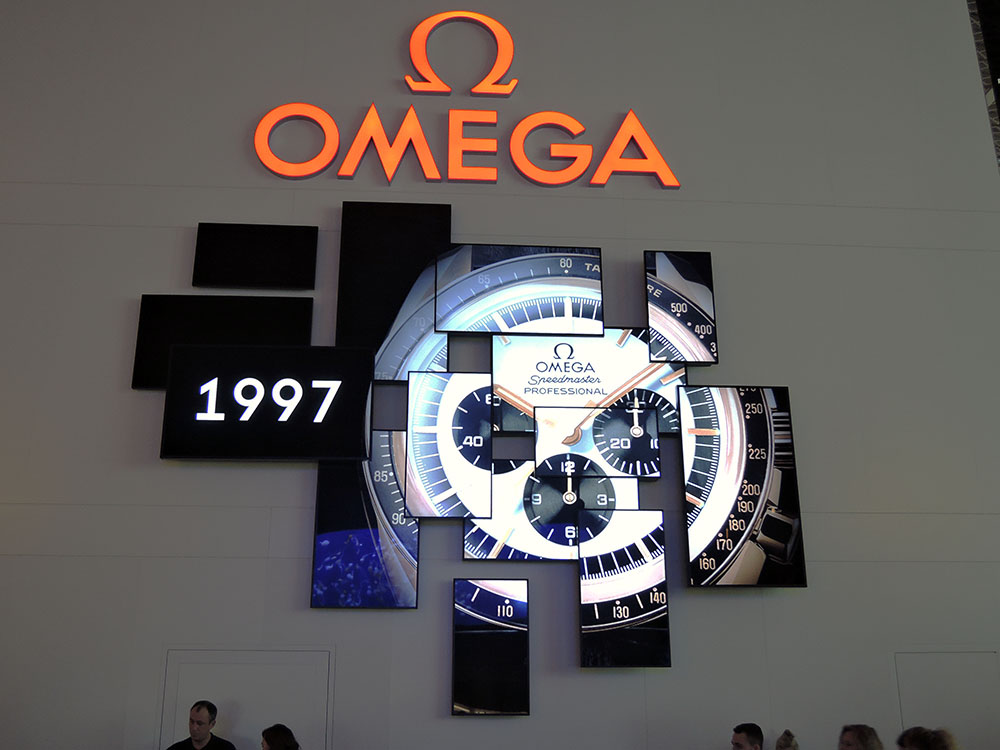 A nice looking Railmaster.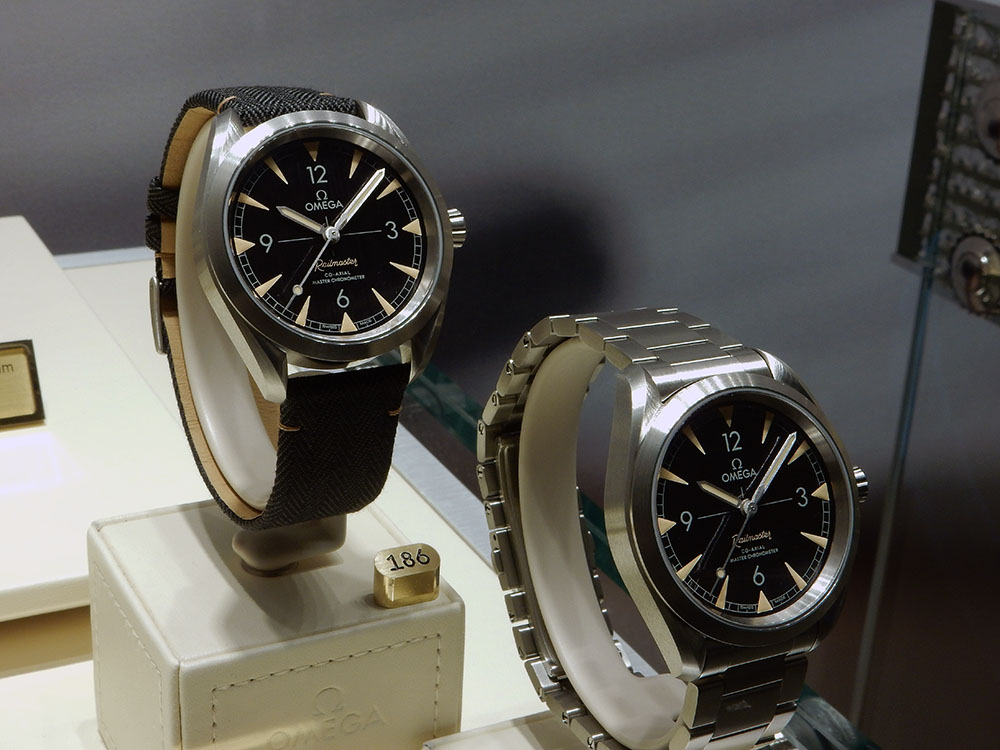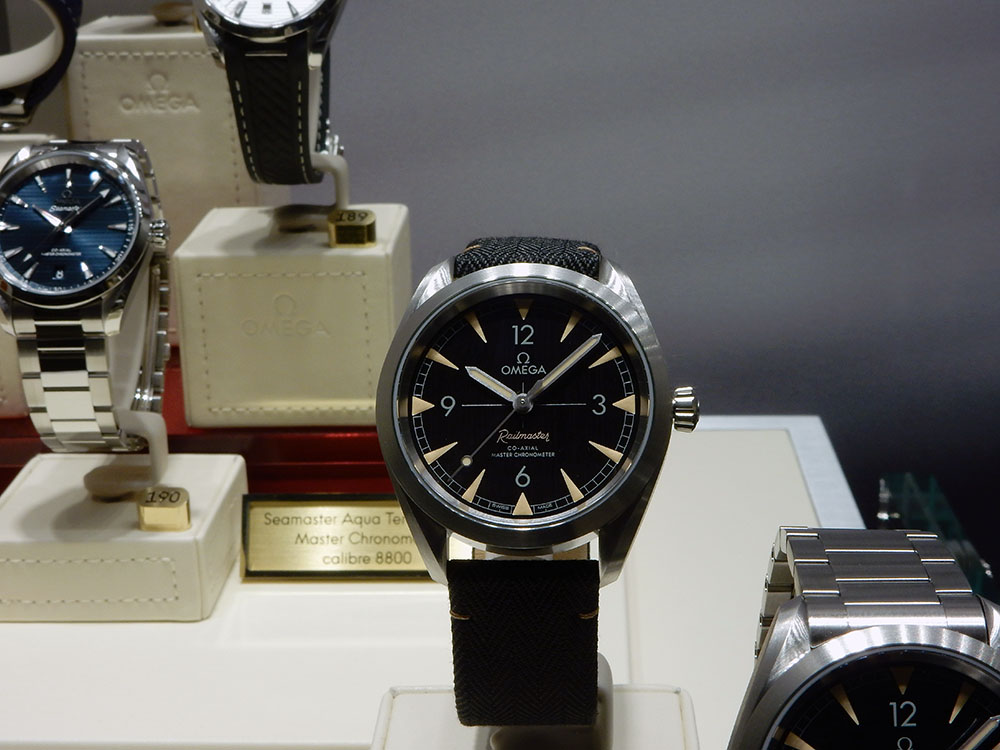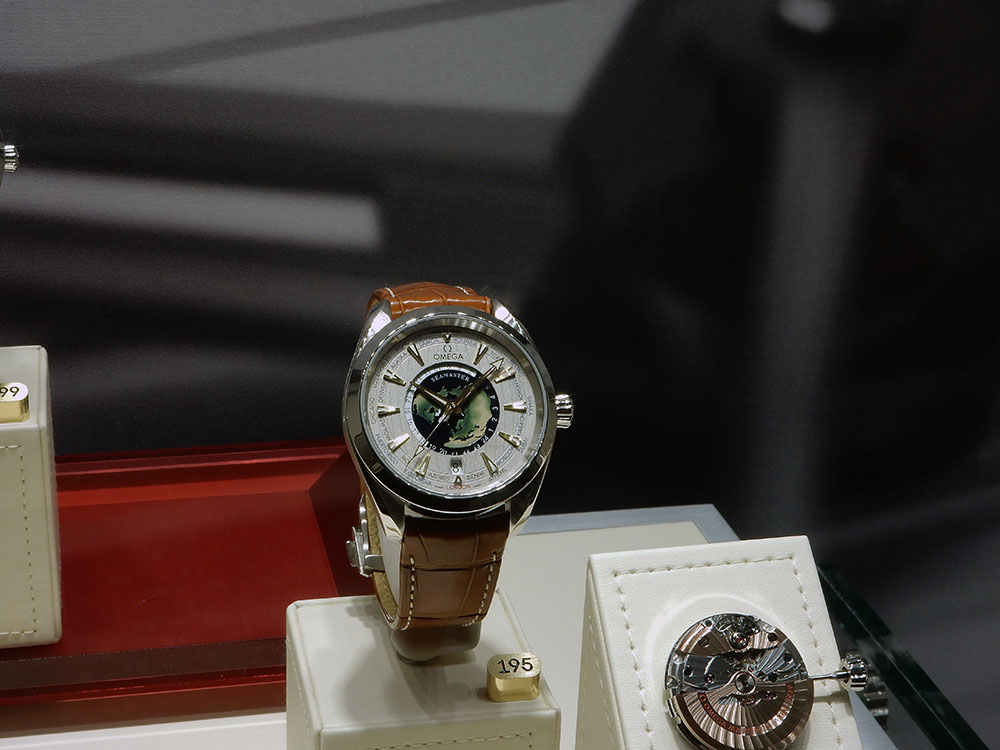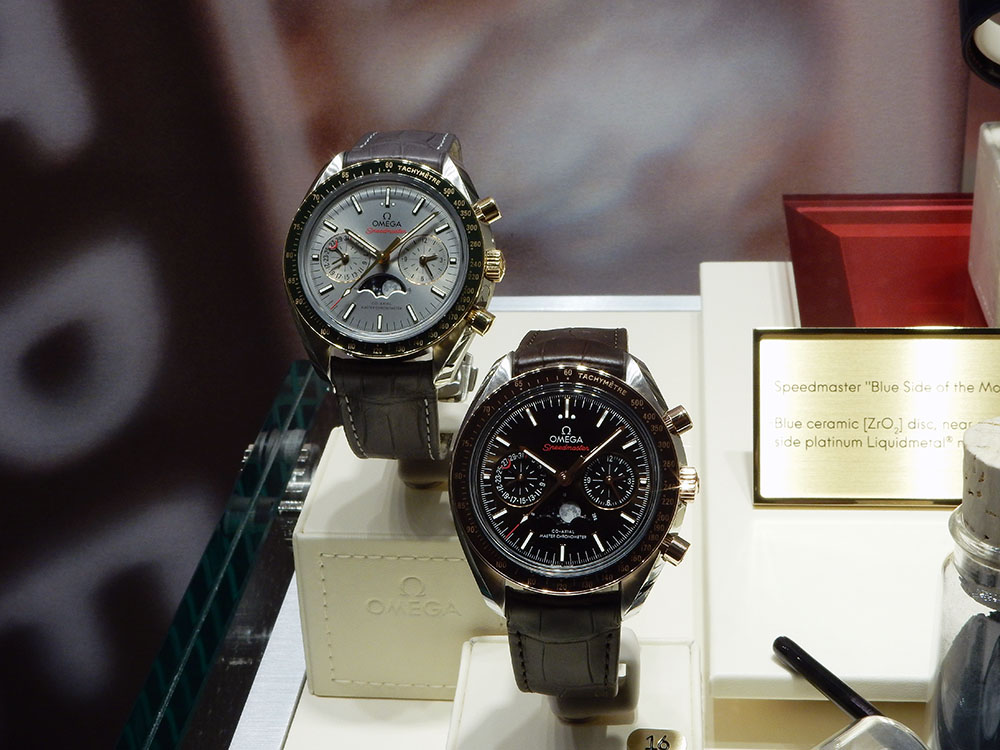 The main topic here this year, The Triolgy.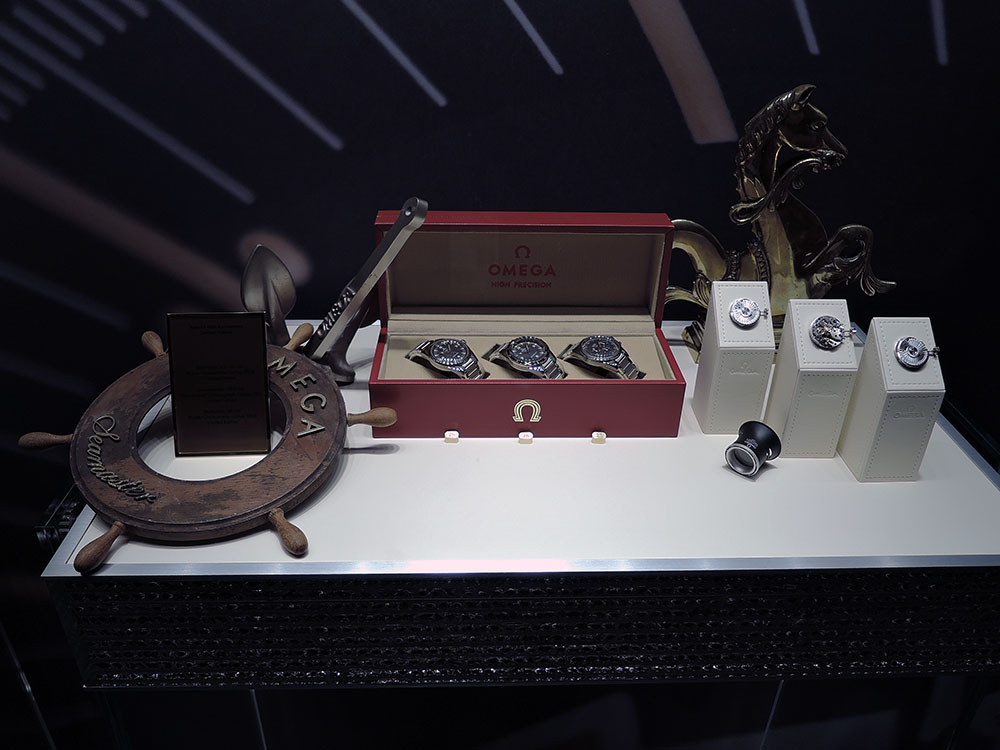 A tribute edition of three models from 1957.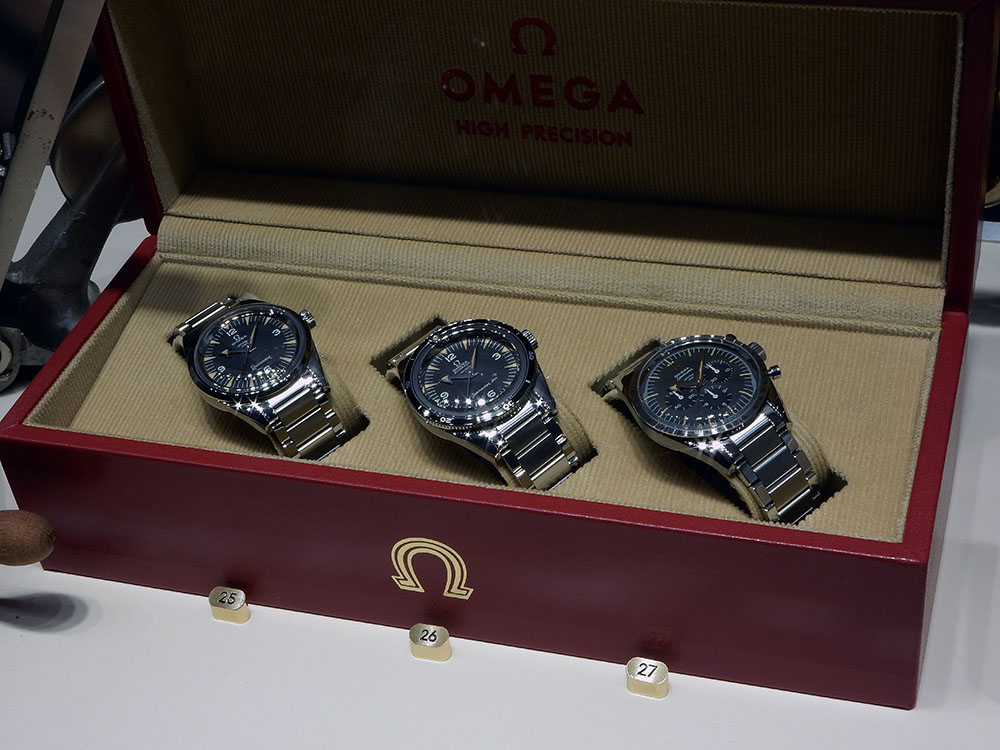 It comes as a nice set.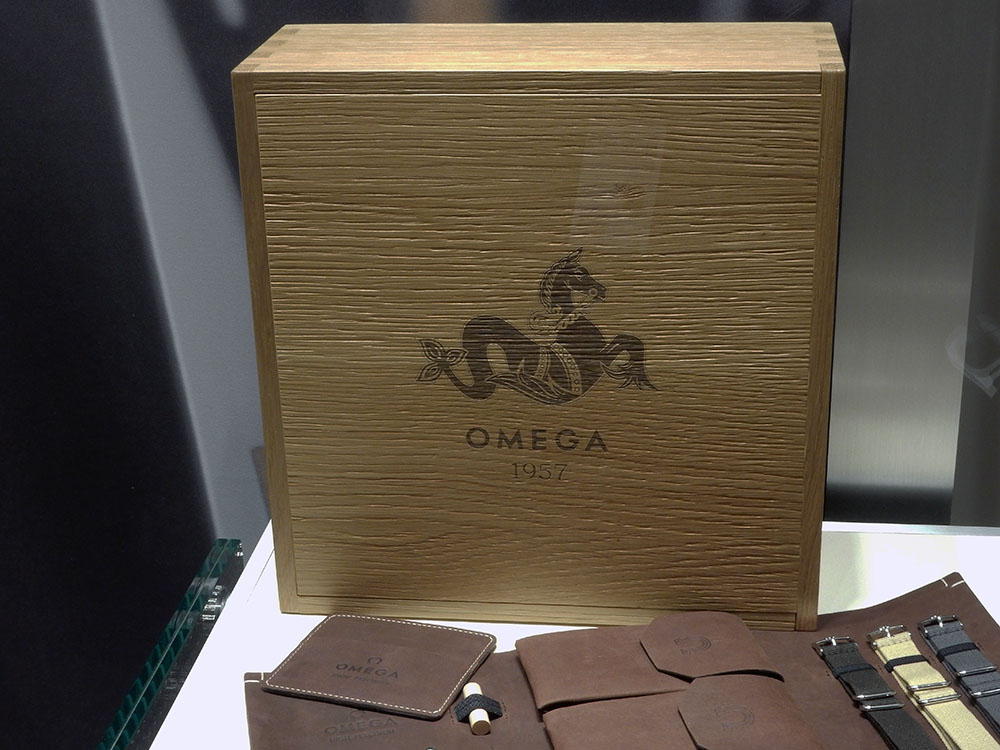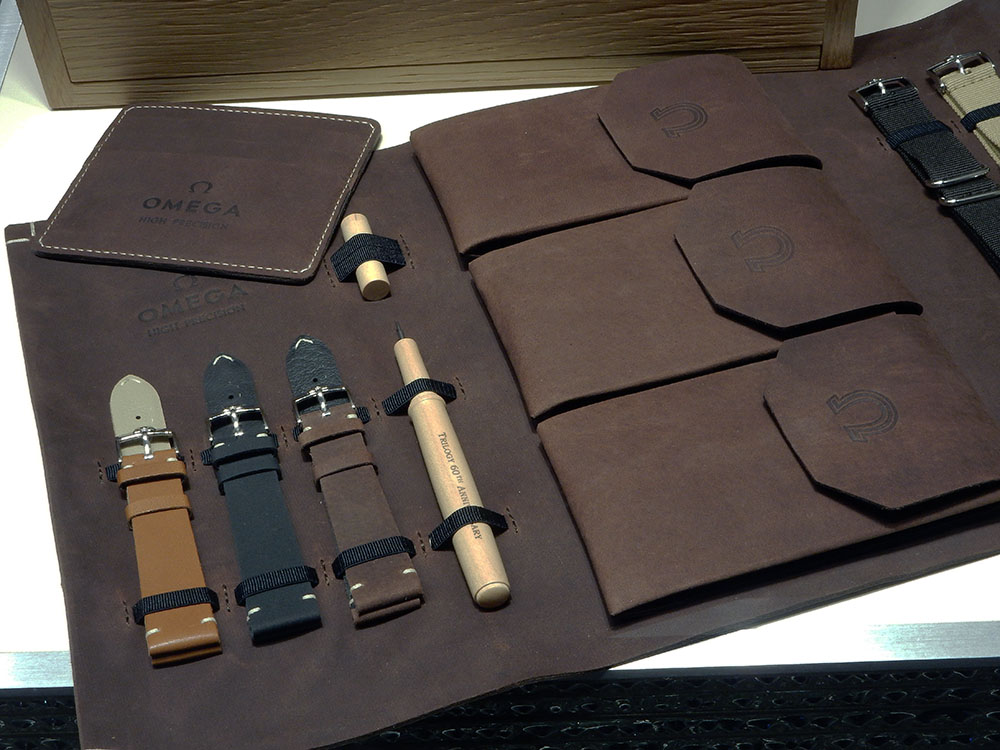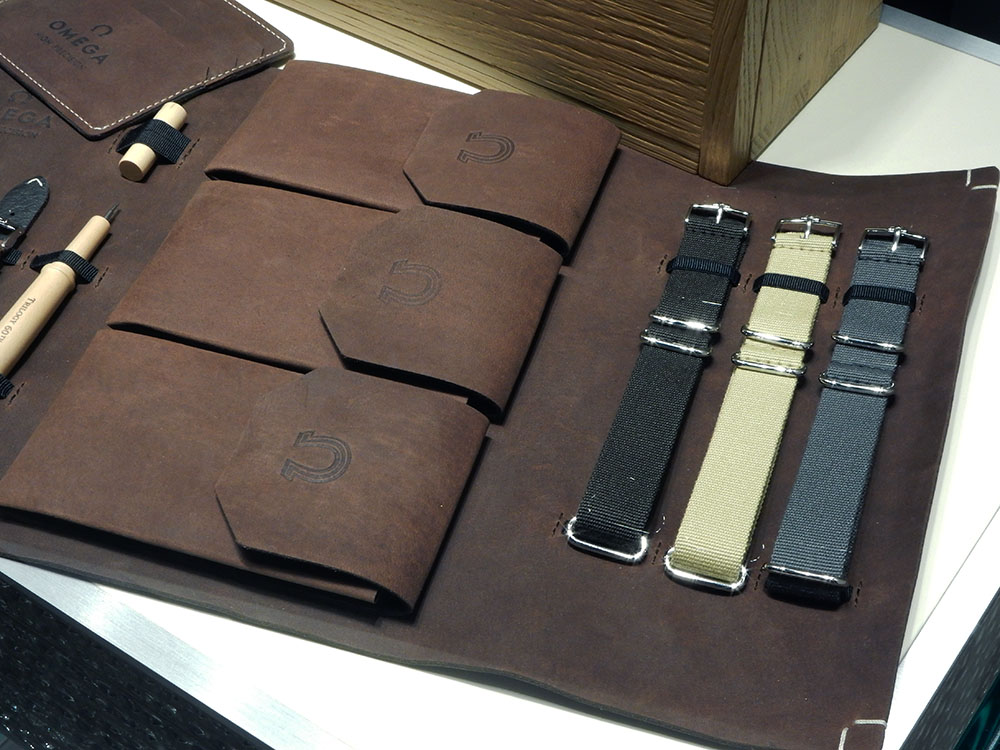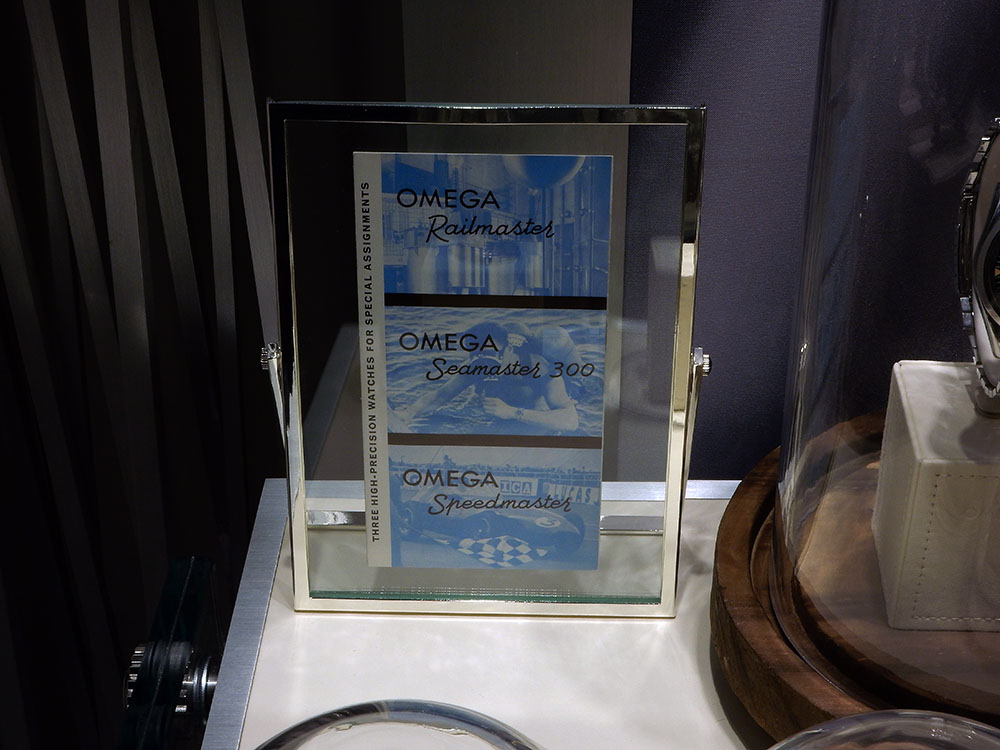 Maybe it's better to get inside and take a closer look?
Here is what I call a smorgasbord.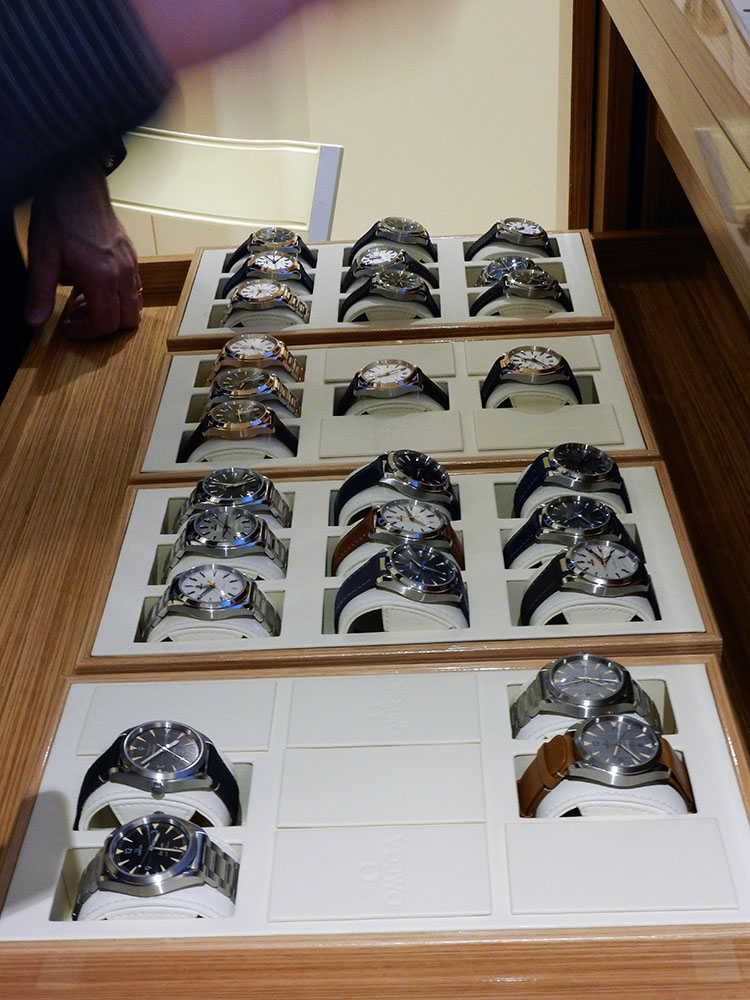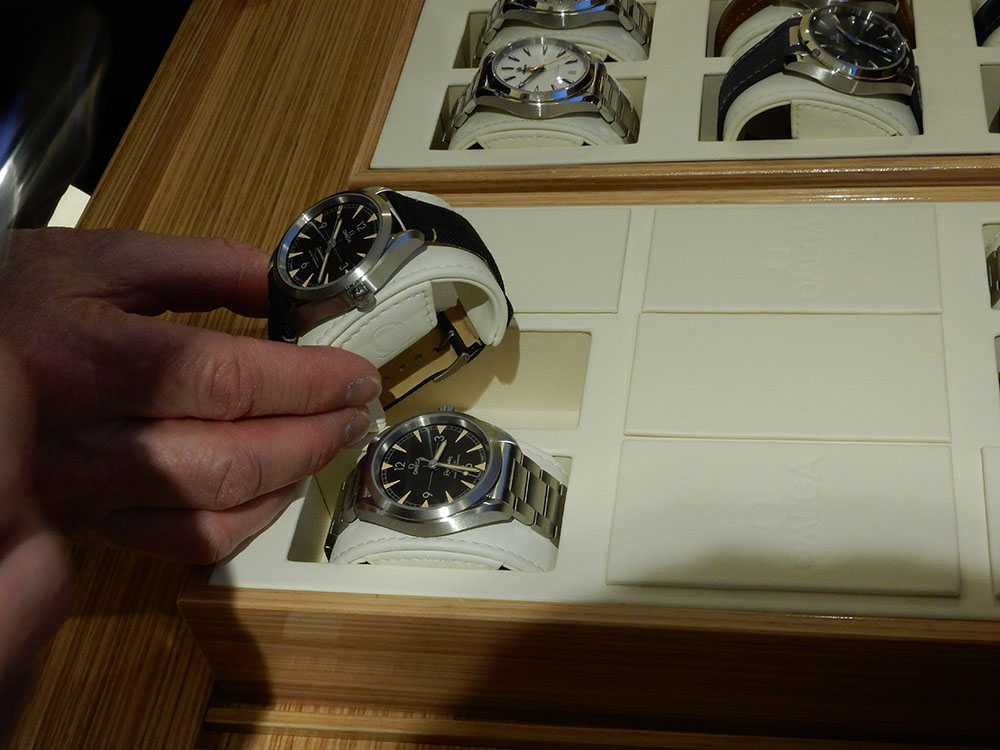 This is so great.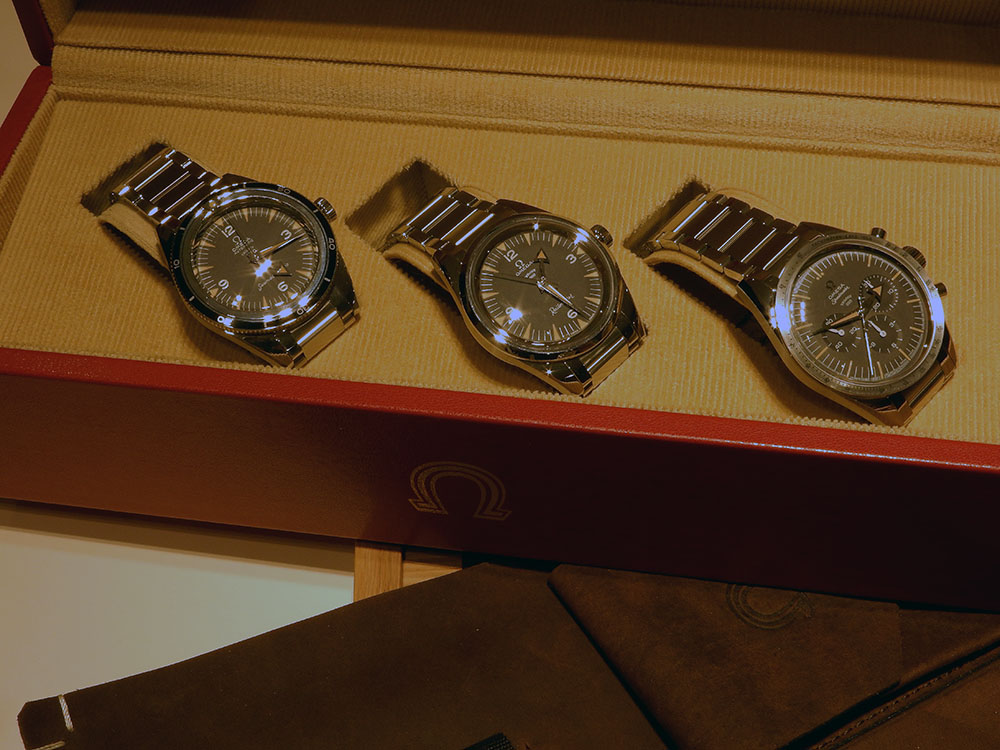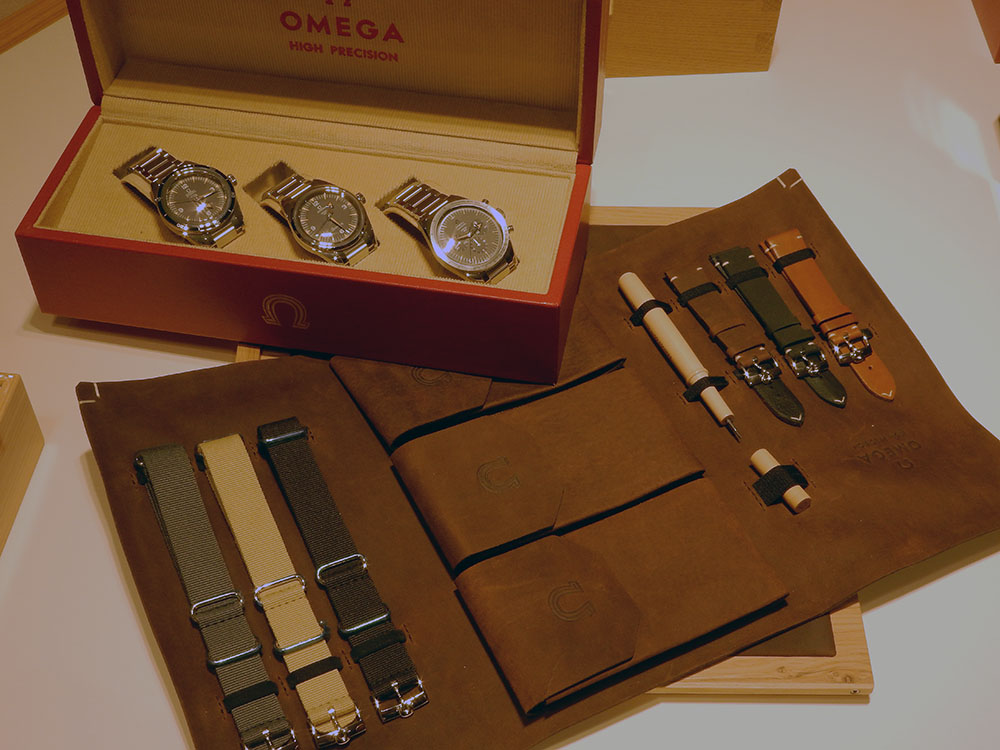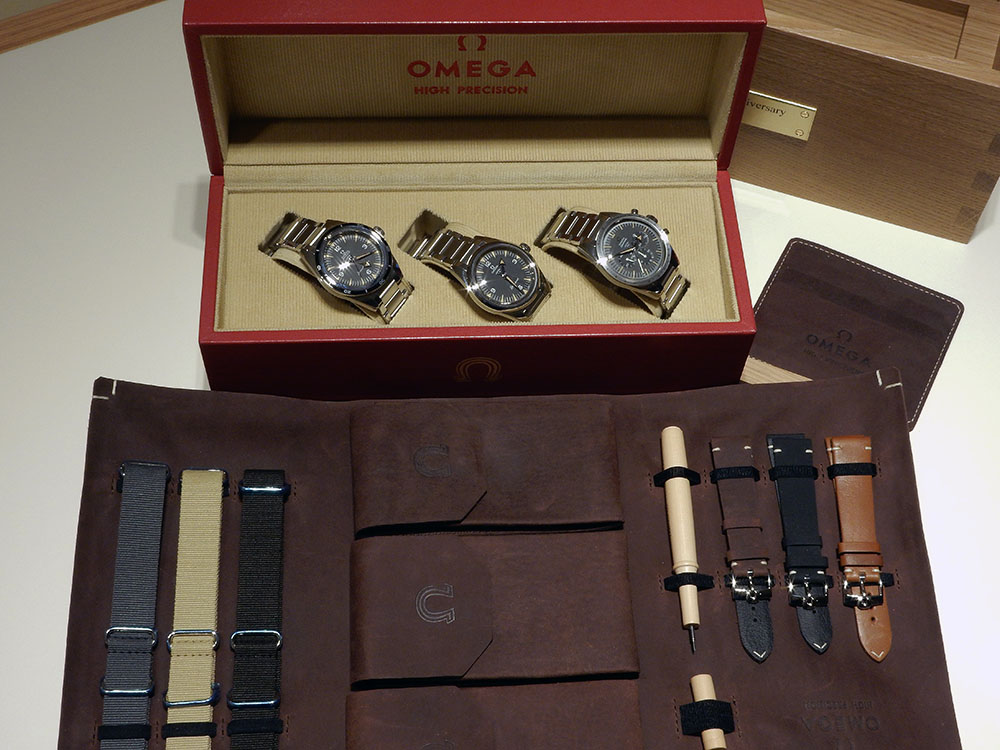 Really successful all three.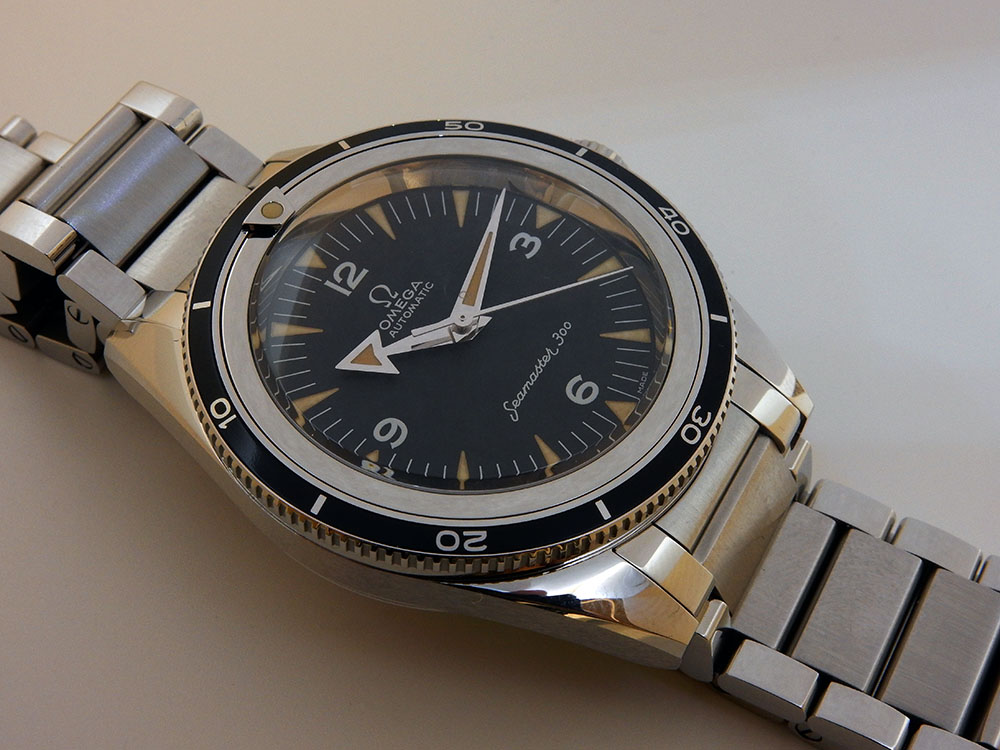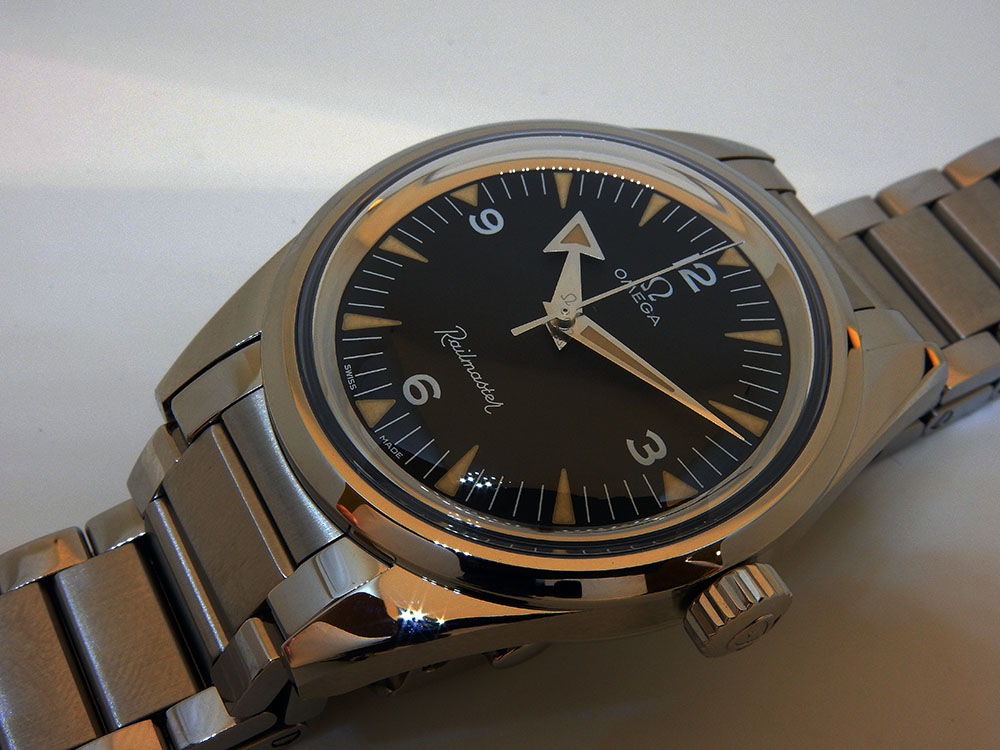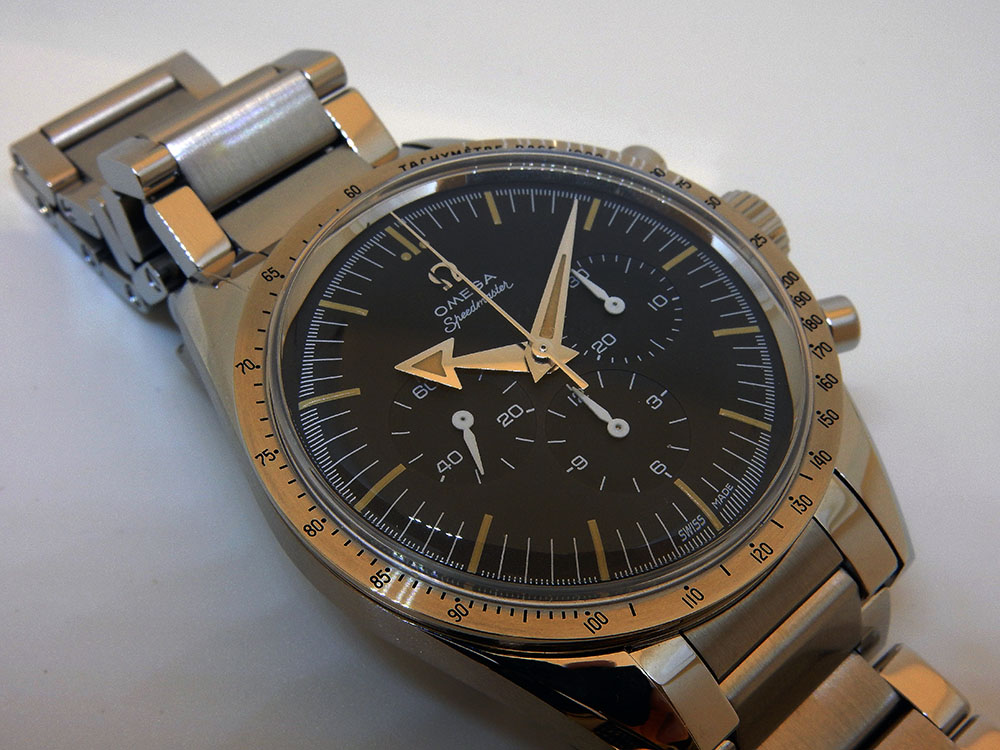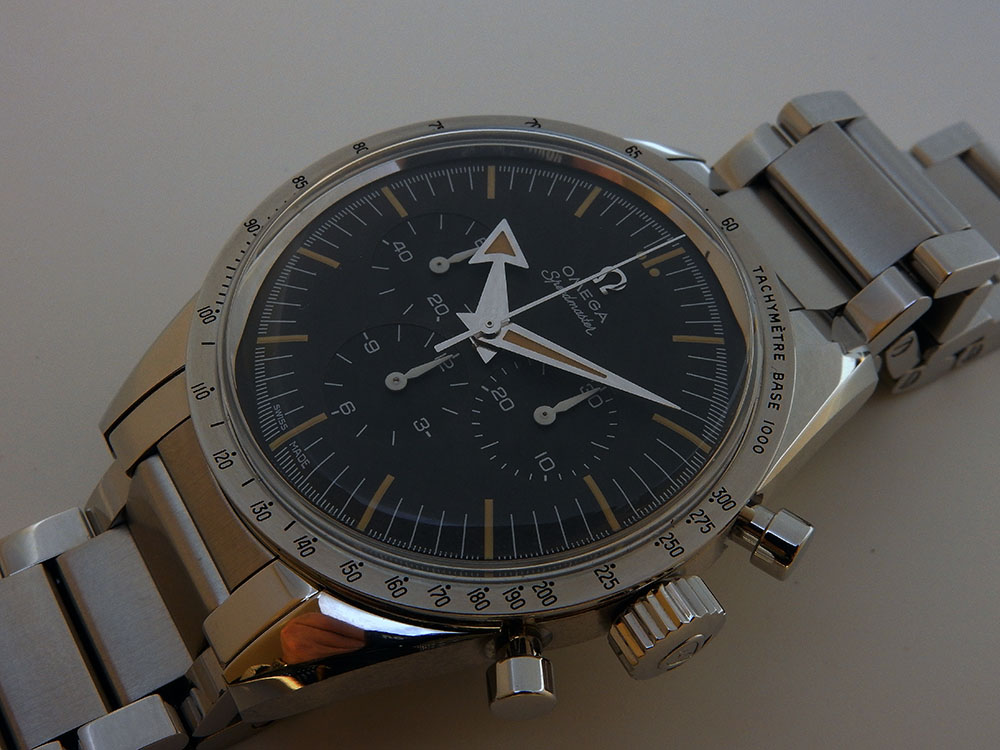 And something else.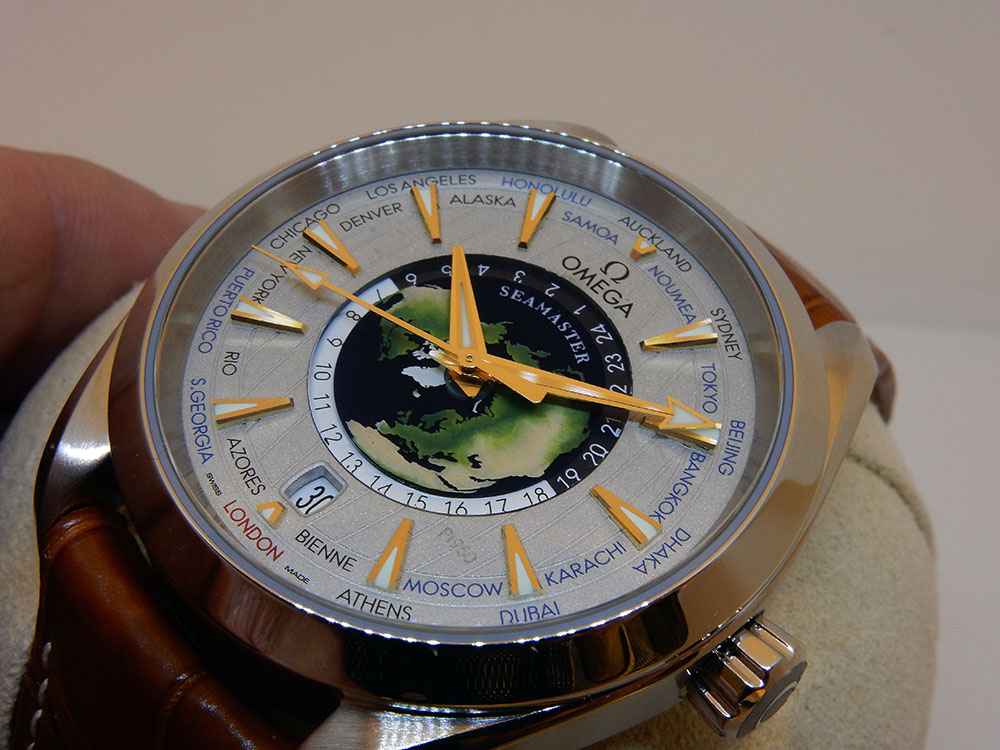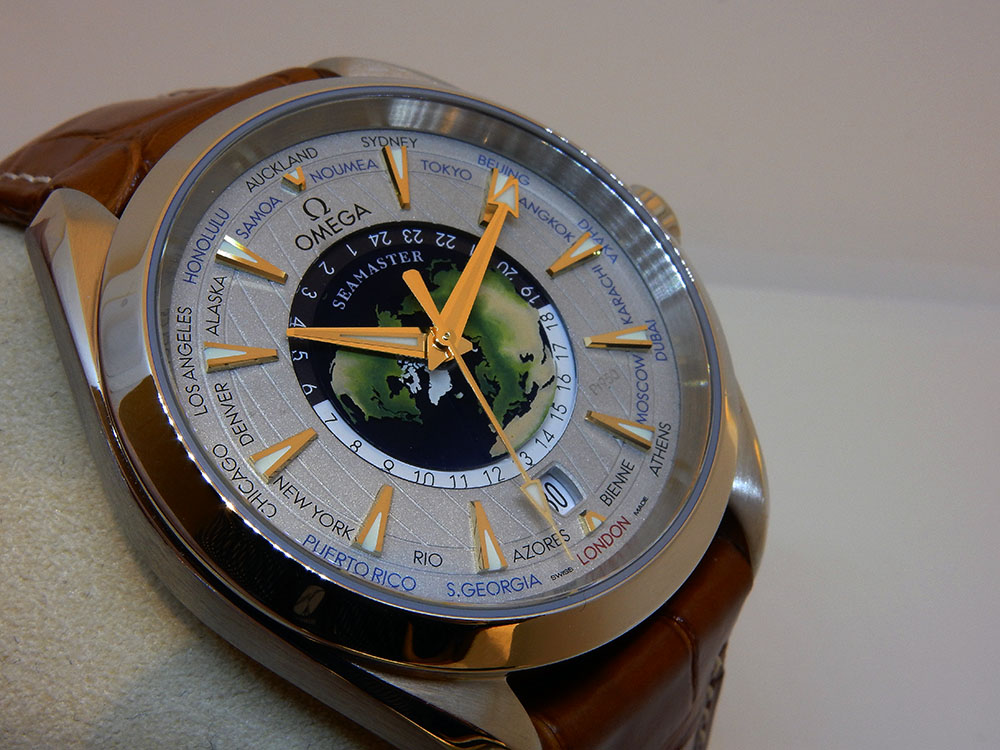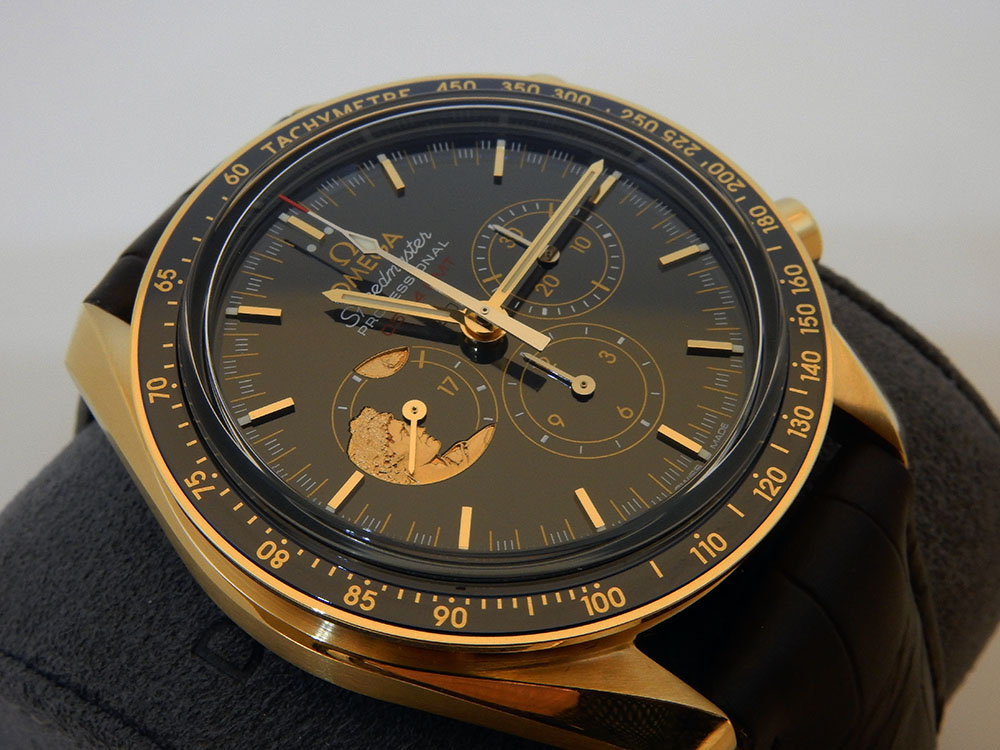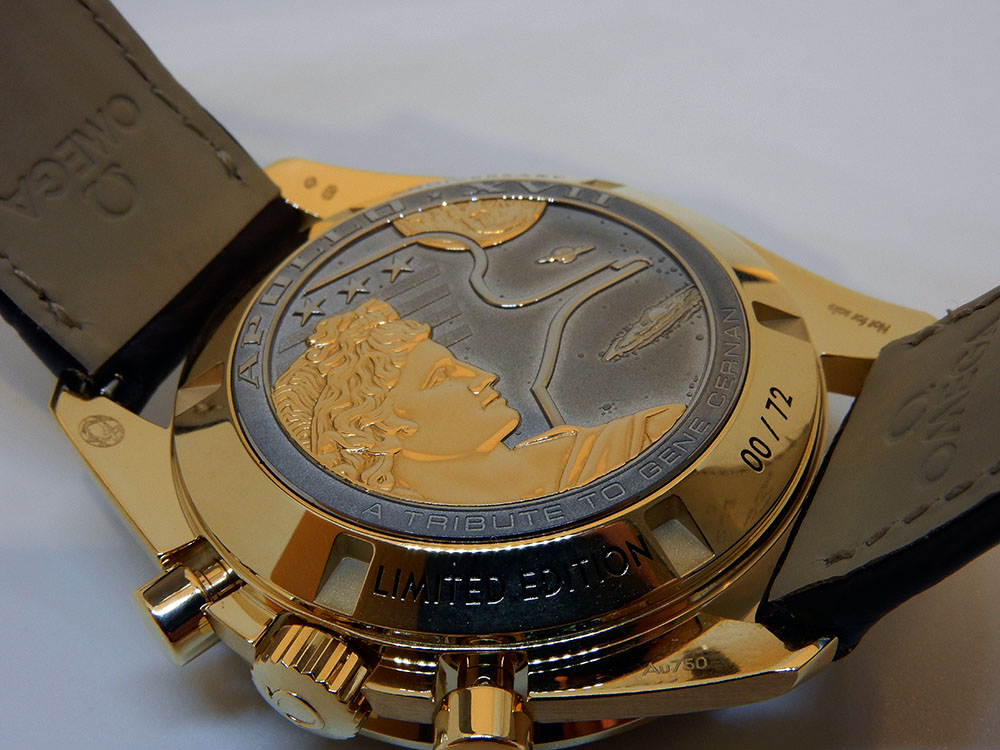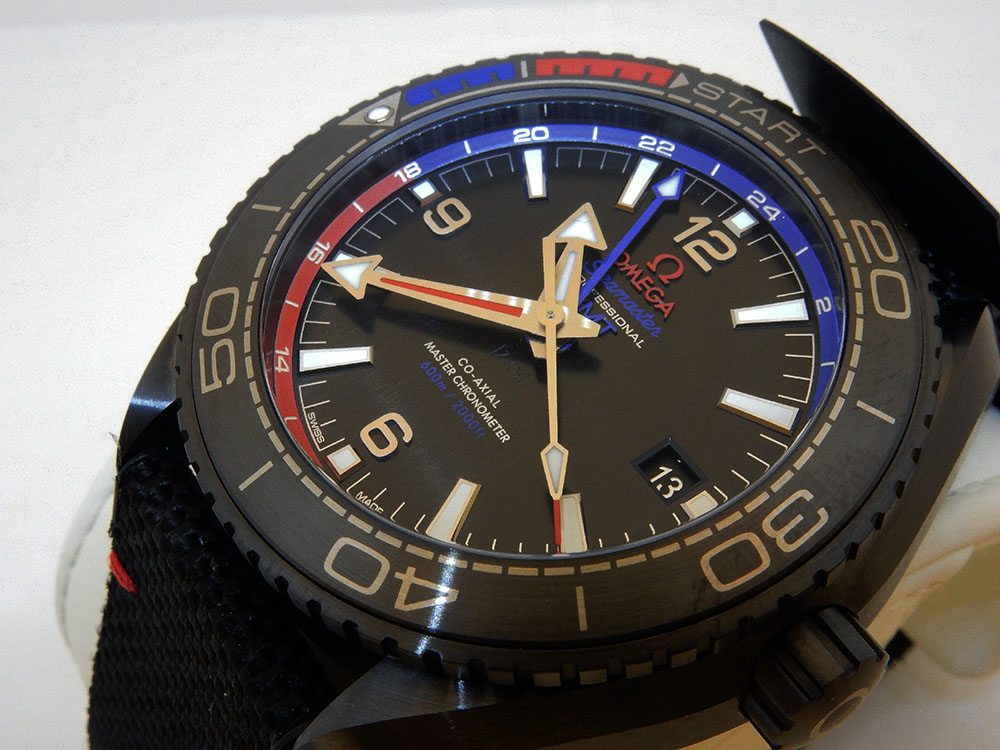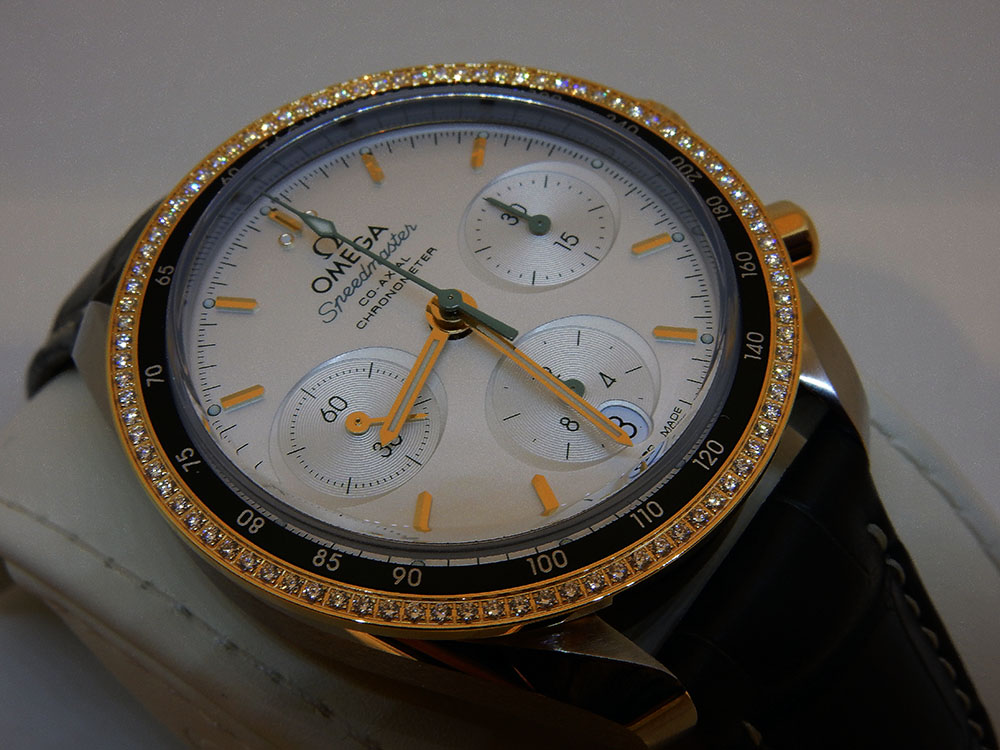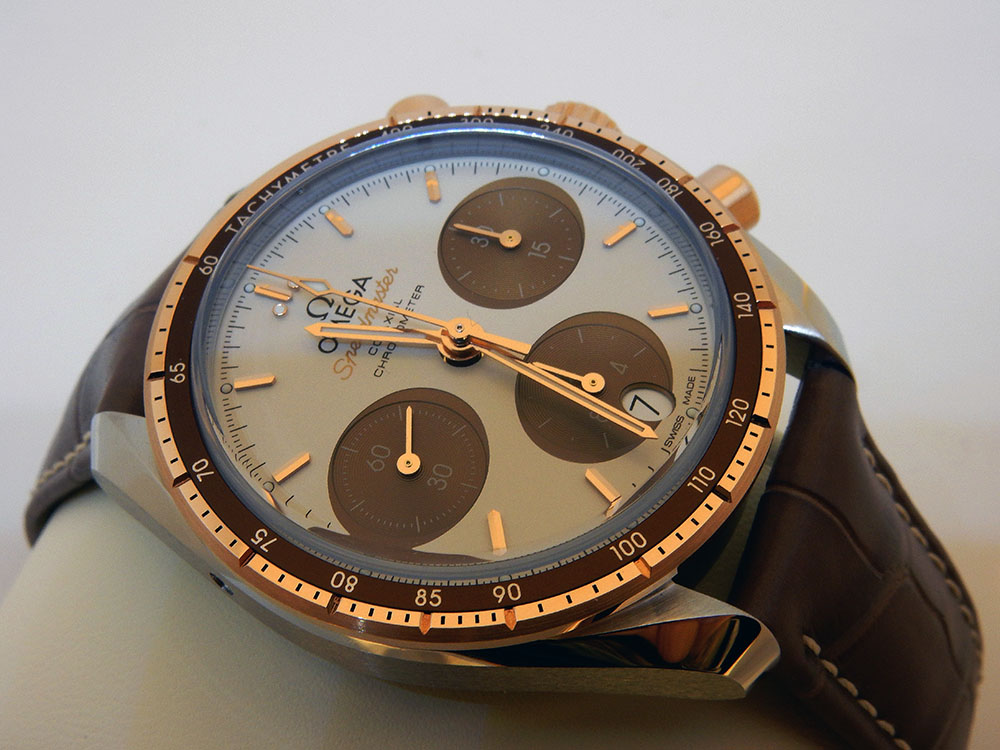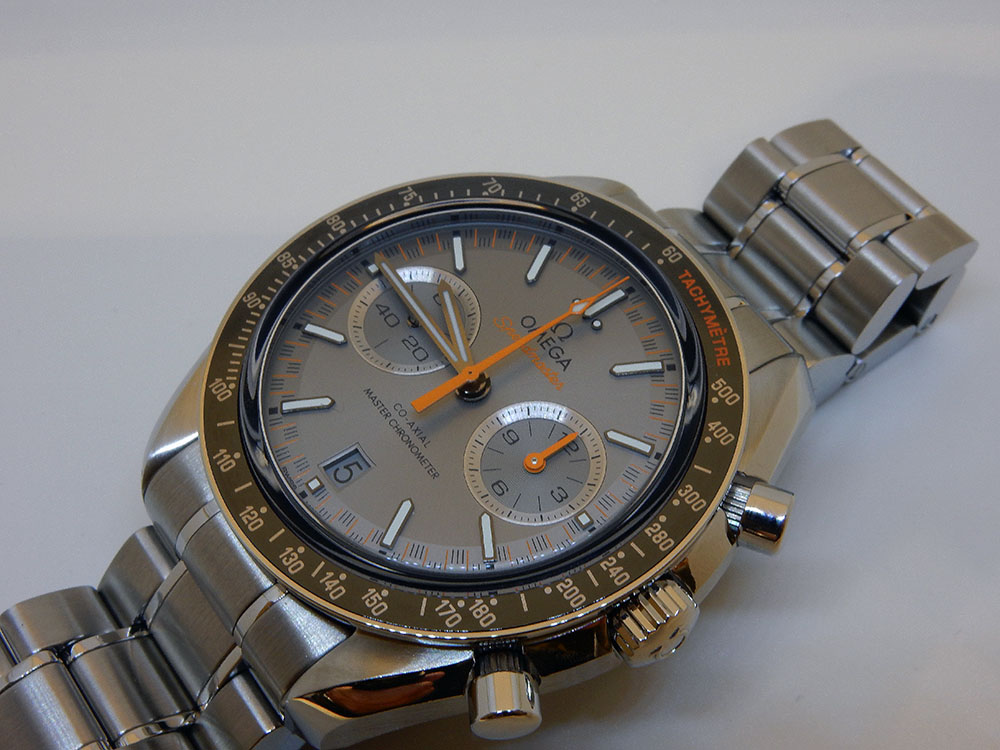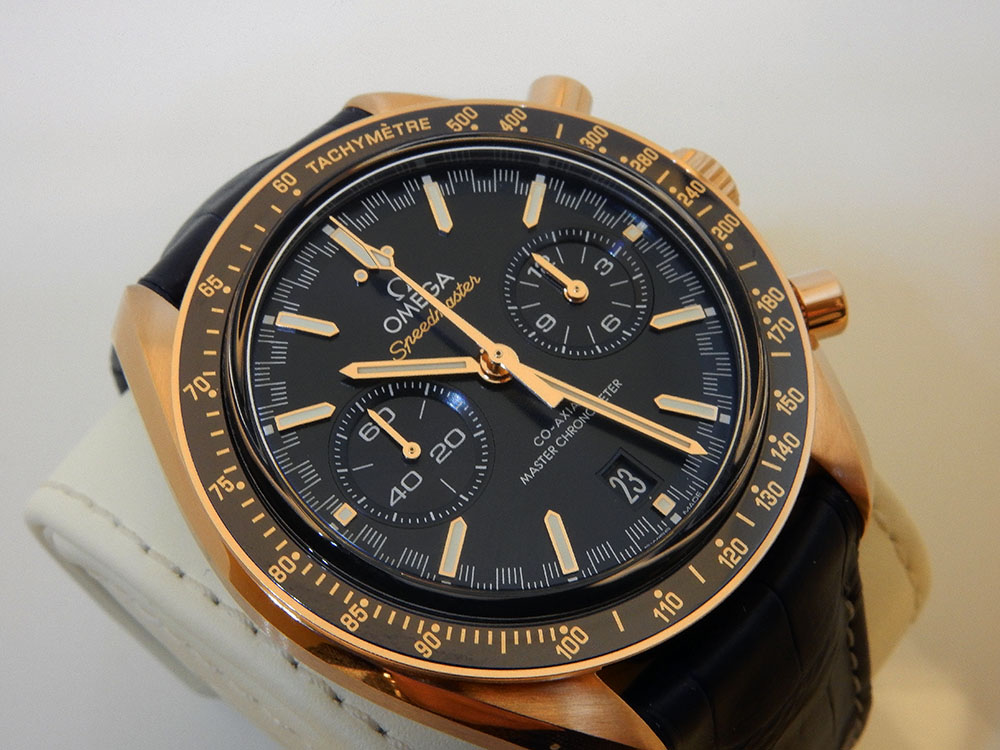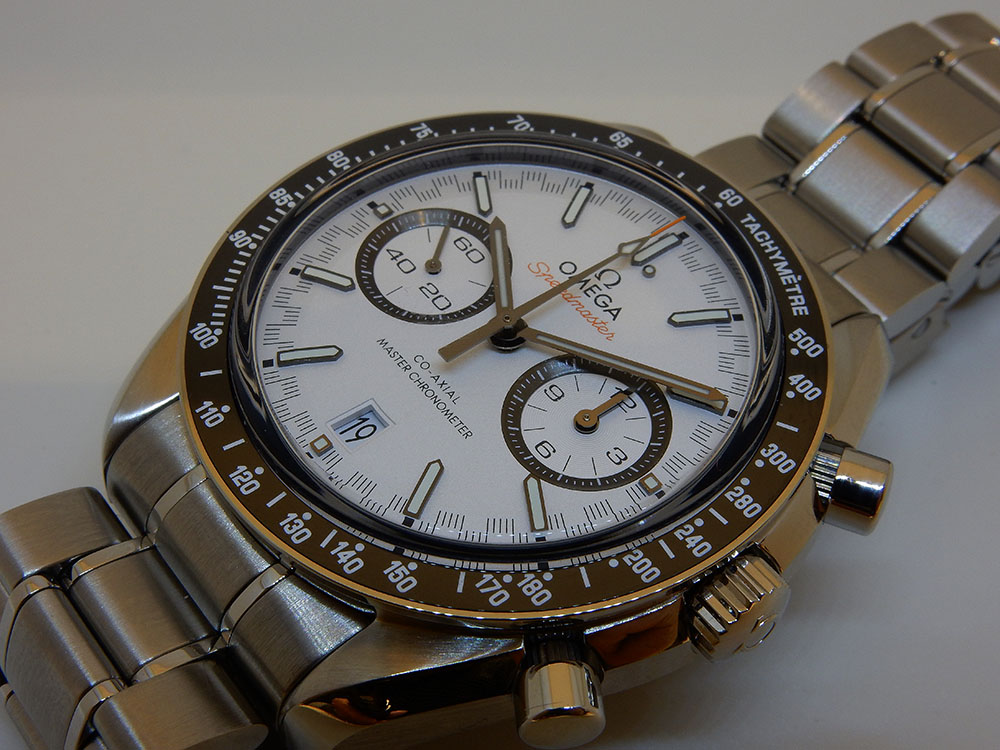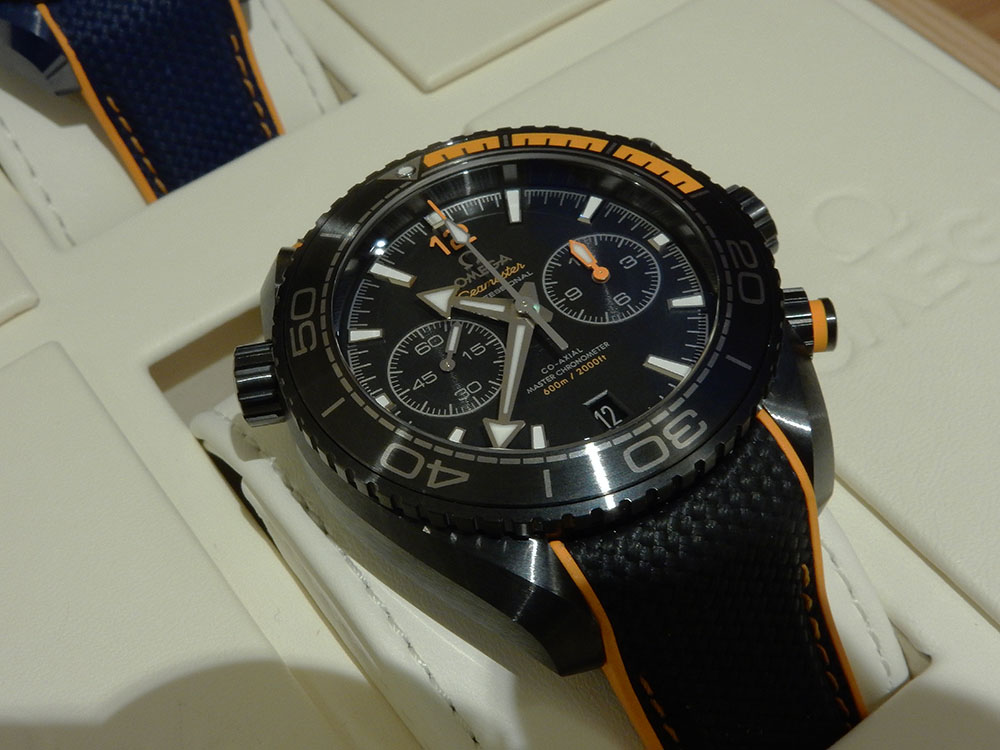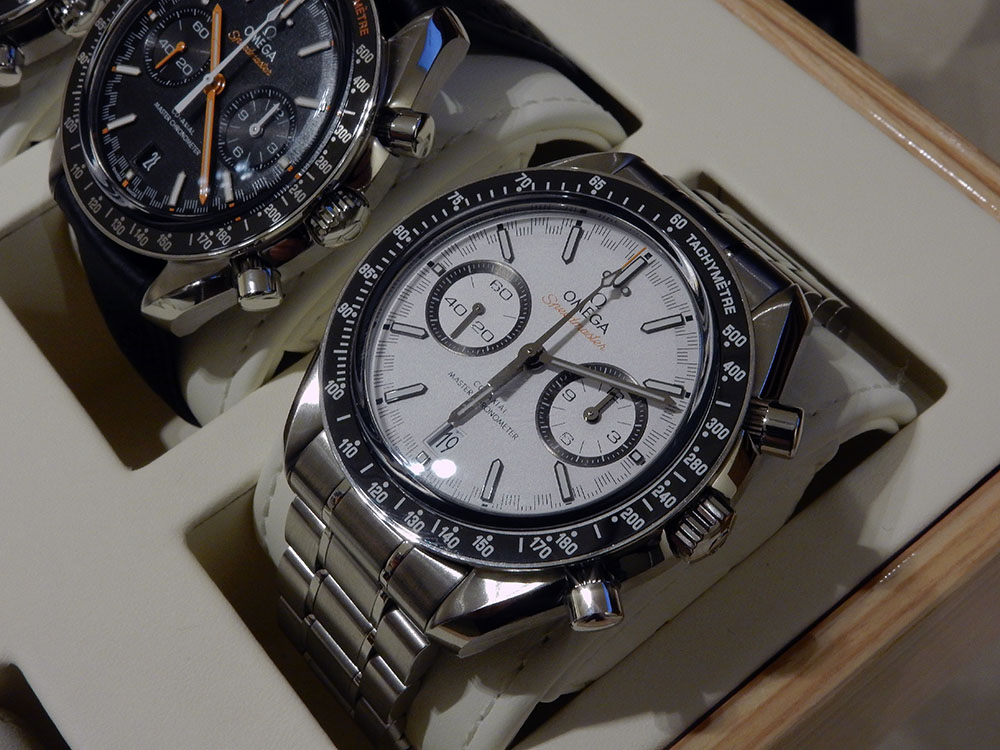 Time for a new walk, this time over Rhine river with a quick stop for a wristshot.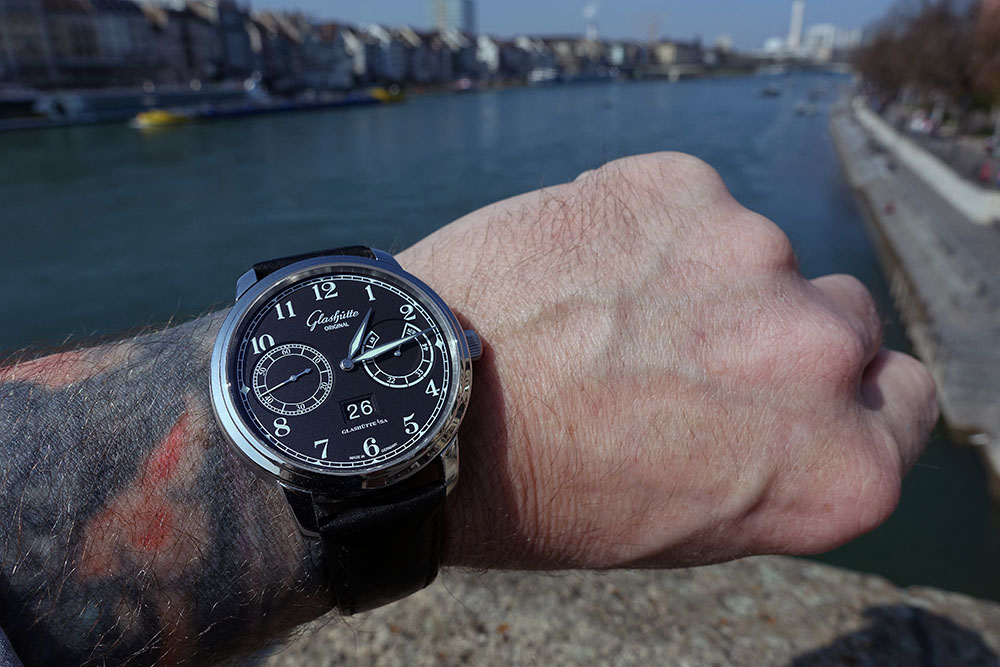 Now we will take a look at Laurent Ferrier.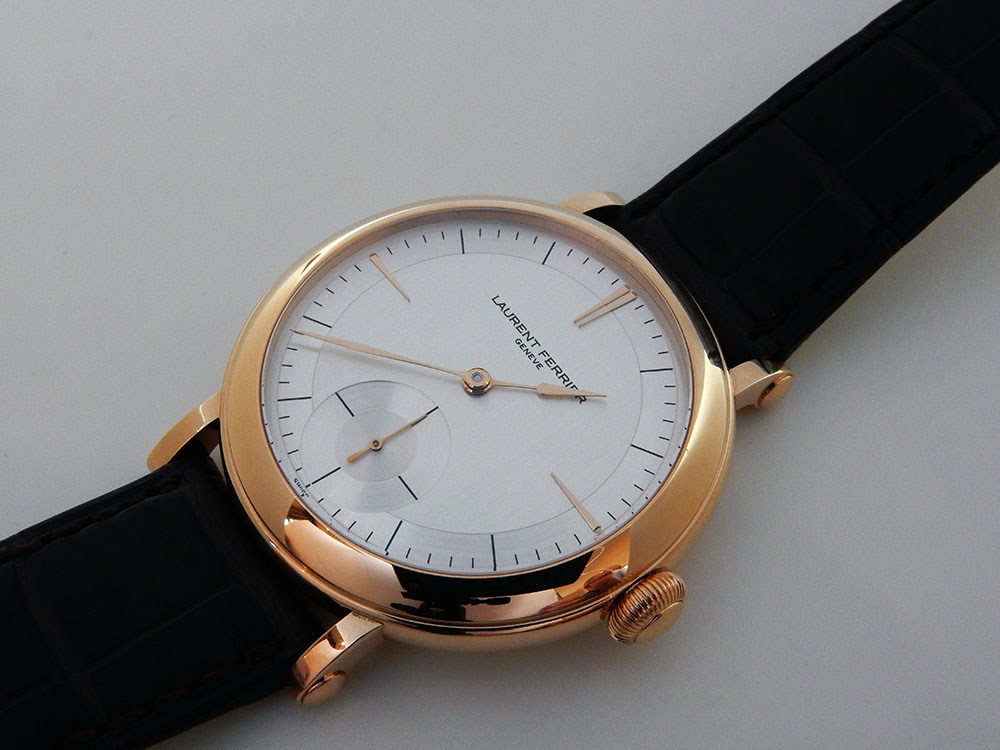 A very readable watch where the movement is in focus.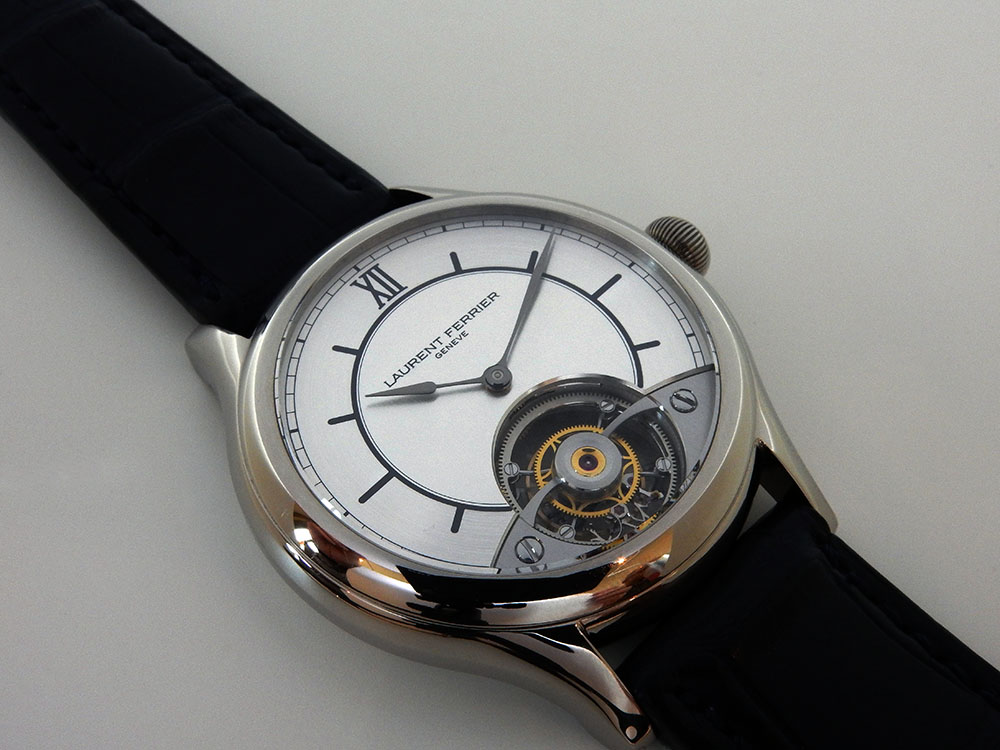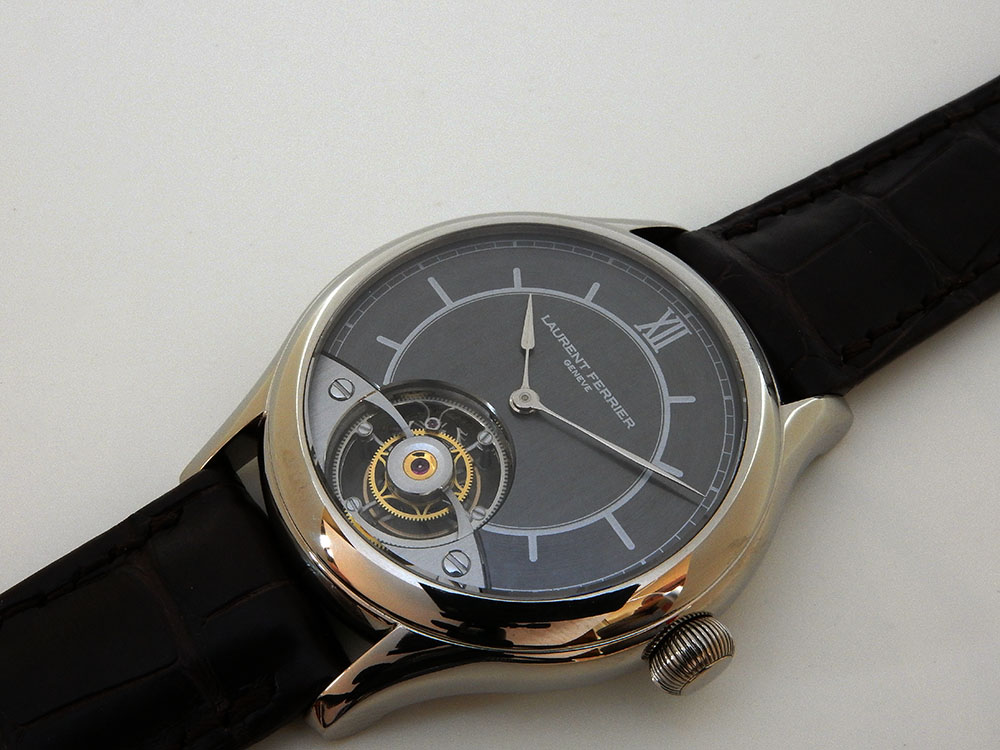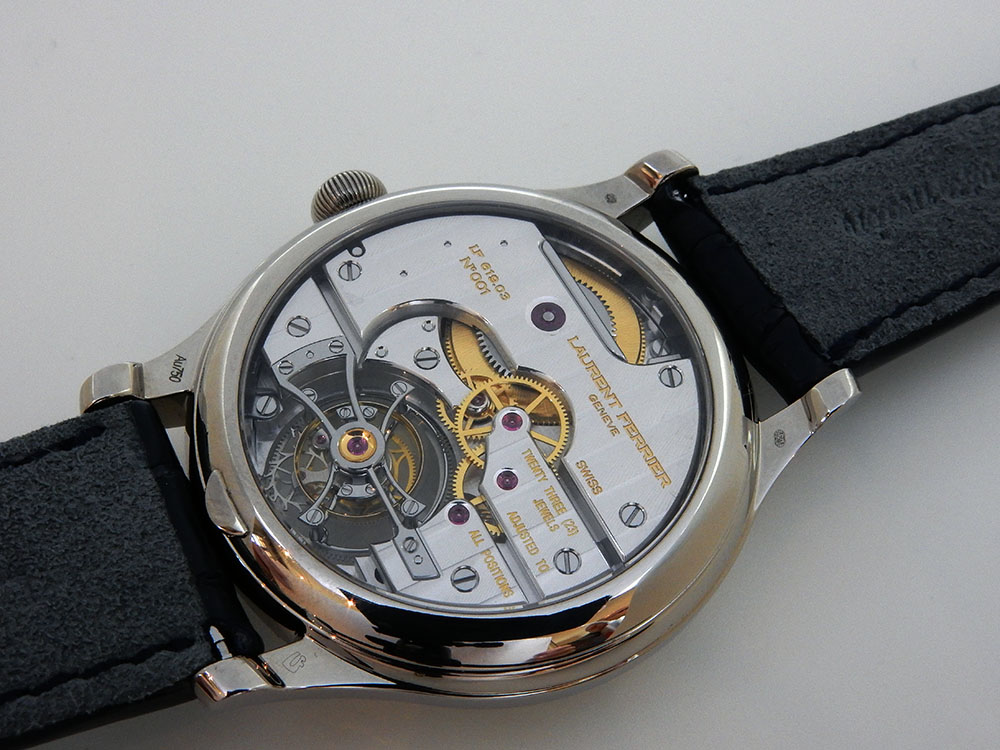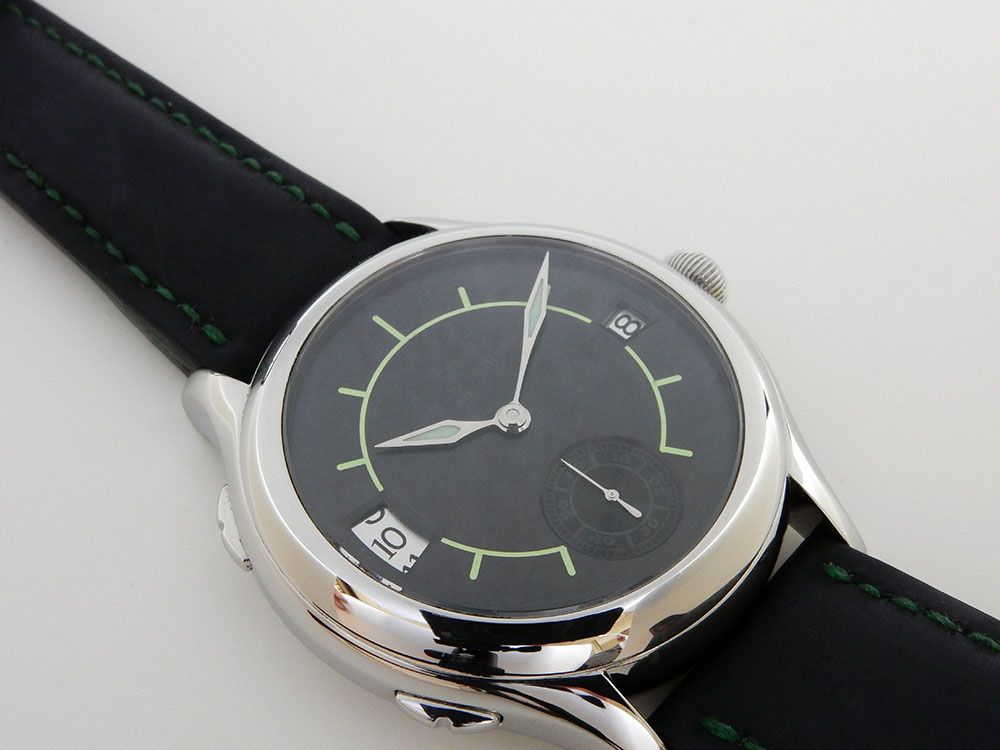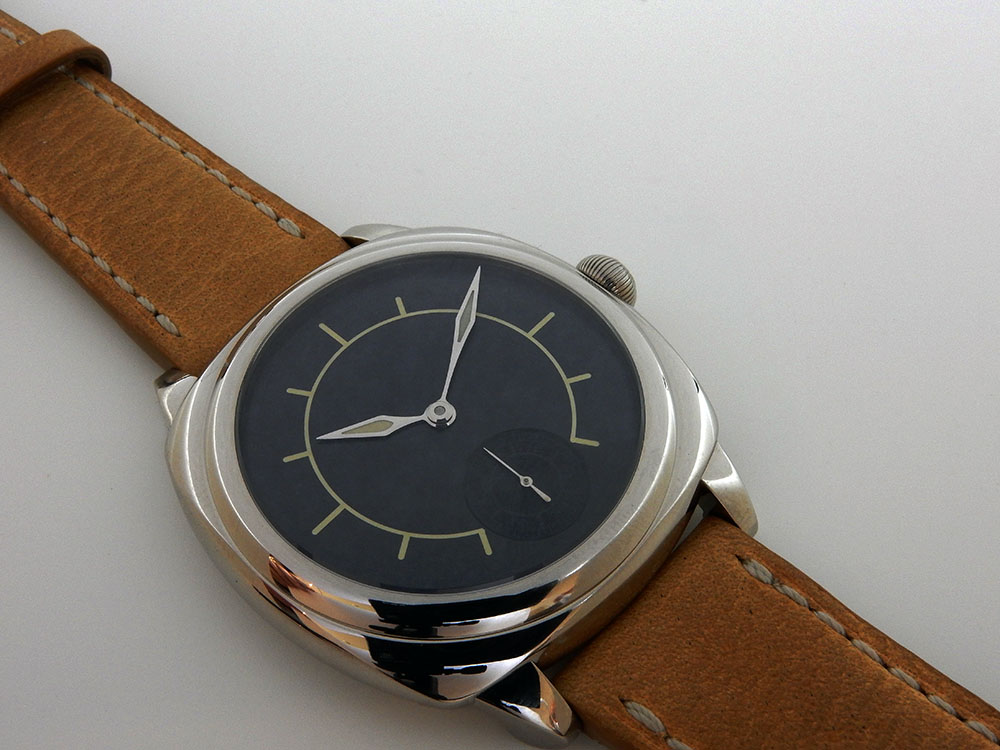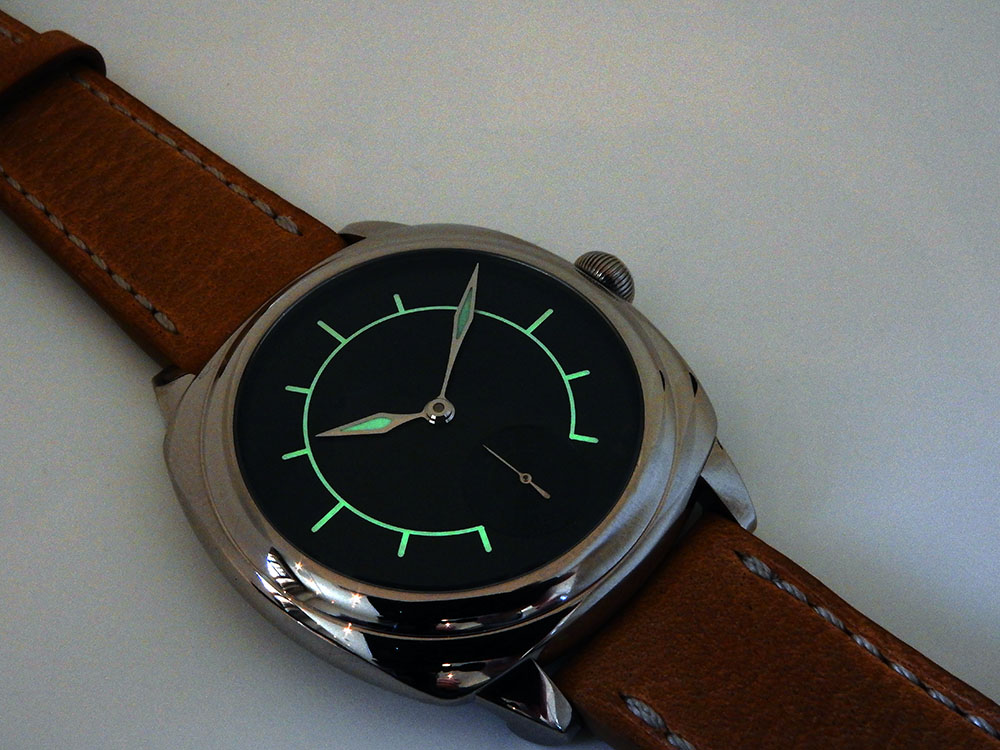 Then it was time to collect the impressions of a jumbo, jumbo schnitzel.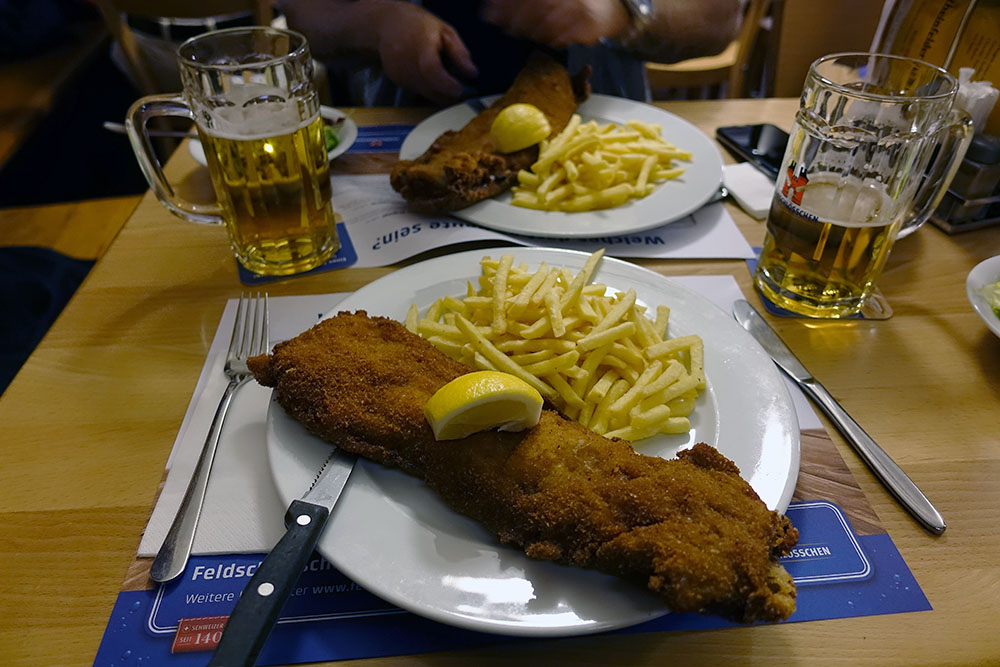 That went well.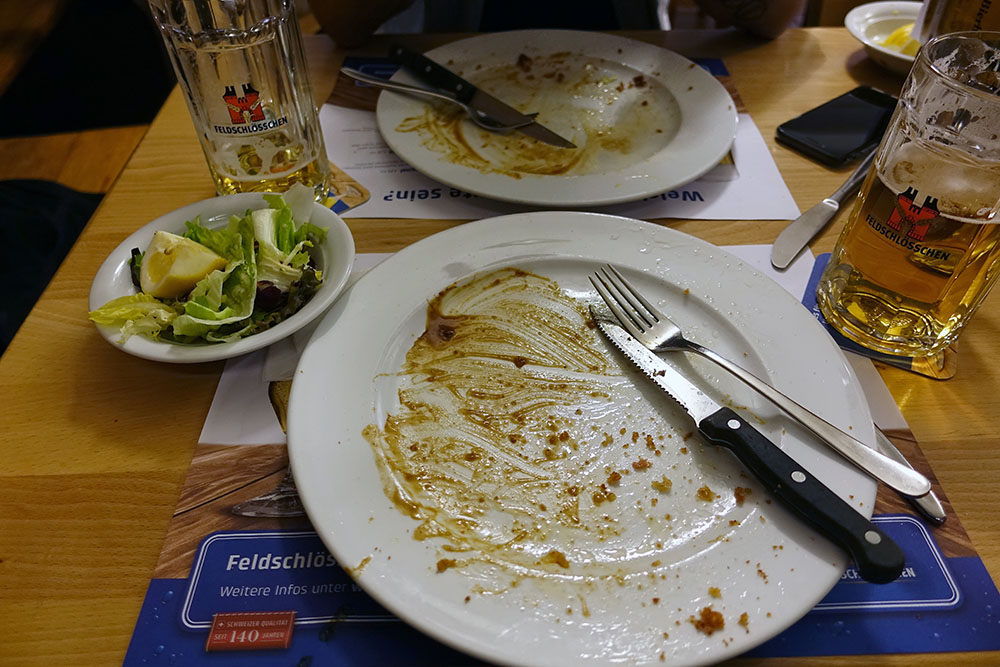 The last thing I remember was that it was ordered a coupe Colonel is lemon sorbet floating in vodka.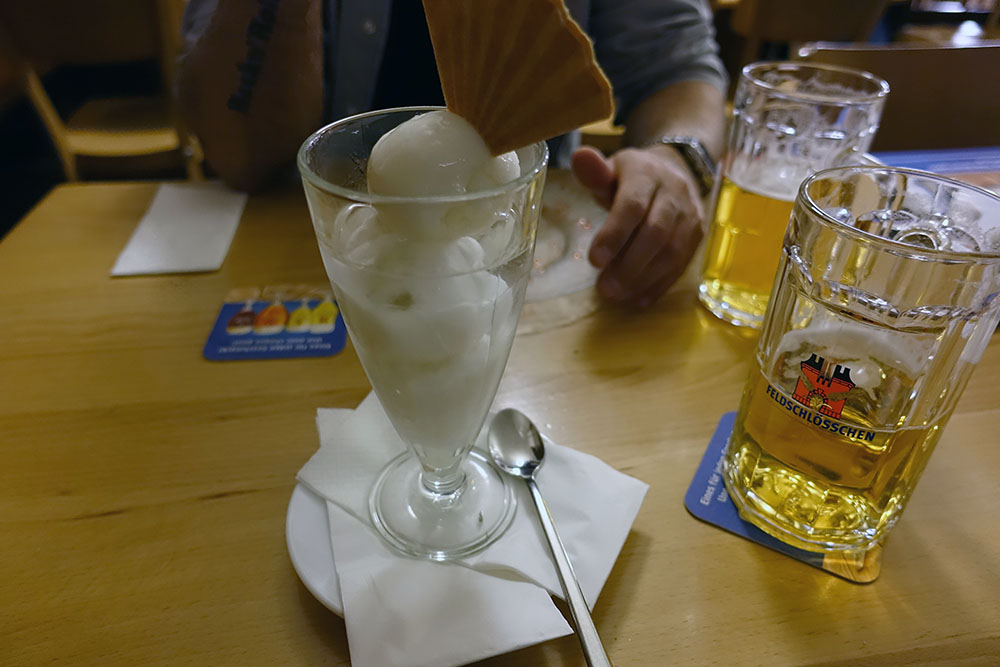 Arrivederci Switzerland, see you next year.